Why You Can Trust Us
Every article and review on WellnessVerge is thoroughly researched and fact-checked by licensed health professionals. Our editorial team is made up of registered dietitians and medical doctors.
Every piece of content is also medically reviewed to ensure accuracy and alignment with sound scientific evidence and medical consensus. We only use peer-reviewed journals and reputable medical sources to form our conclusions and recommendations.
We operate with total editorial independence, and our editorial policies ensure that your well-being comes first. Based on our rigorous research, we only recommend products that are worth considering. We always disclose any ads or partnerships with brands featured on our site.
Thrive Market Review: Is It Worth It?
Thrive Market is an online, members-only grocery store that sells natural, organic, and non-GMO food and household products. By charging a membership fee, they are able to offer low prices and a wide selection of foods that are suitable for specific diets, like paleo and vegan, or dietary needs, like food allergies and intolerances.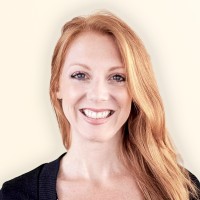 Medically Reviewed by
Natalie Olsen, MS, RDN, LD, ACSM-EP
Registered Dietitian, Certified Exercise Physiologist
Natalie is a registered dietitian, functional medicine practitioner and certified exercise physiologist with over 15 years experience in the health and wellness industry and holds a Master's degree in Human Nutrition and Functional Medicine through a collaborative program provided by the University of Western States and the Institute of Functional Medicine.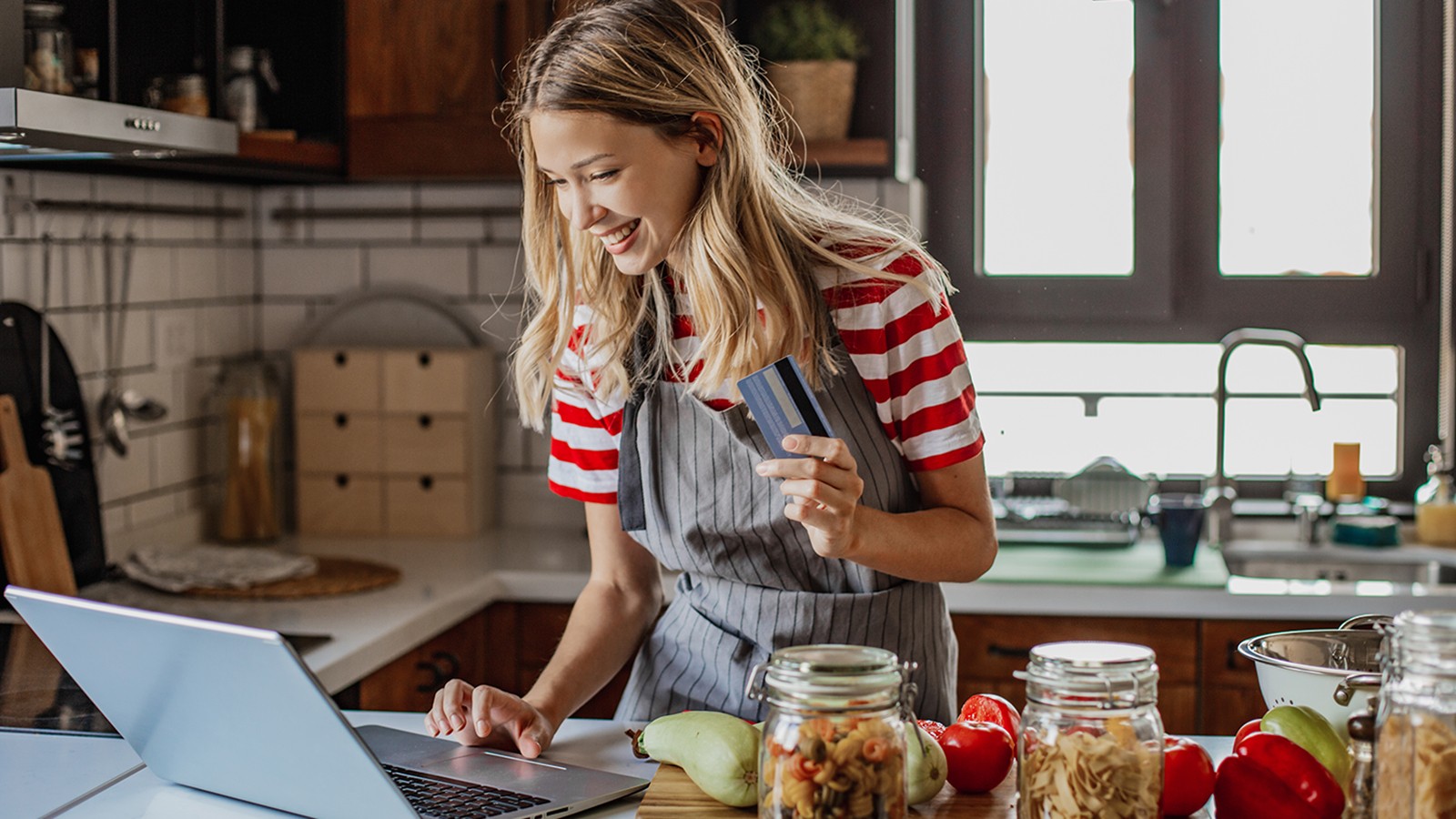 Pros

Large selection of natural, organic, and non-GMO products.
Lower prices than most other stores or websites.
Advanced filtering options make it easy to find foods that fit your needs.
Sustainable packaging and business practices.
Free memberships available for certain households.
Free shipping on pantry orders over $49 and frozen orders over $99.

Cons

Membership may be too expensive for some.
High shipping fees on smaller orders.
No fresh produce, dairy, or other non-frozen perishable products.
What Is Thrive Market?
Thrive Market is a fully-online, membership-based grocery store specializing in organic and natural food and household supplies.
They cater specifically to people following diets like keto, paleo, or vegan, as well as people with food allergies or intolerances.
They offer a number of gluten-free items, as well as several allergy-friendly items that are free of one or more of the "Big 8" common allergens (milk, eggs, wheat, soy, tree nuts, peanuts, fish, and shellfish). (1)
To gain access to their site, you must pay a yearly membership fee.
However, most of their products are available at a discounted price compared to other websites and grocery stores, and they typically offer free gifts with each order.
Ingredient Quality
Thrive Market takes ingredient quality very seriously.
Every item for sale on their website is non-GMO, meaning it's not made using genetically modified organisms.
Many consumers seek GMO-free products because GMOs only came into widespread usage in the 1990s, and there are still a number of questions about the long-term health risks of GMOs. (2)
According to their website, Thrive Market also offers over 2,000 certified organic products.
Many people prefer organic products because, although some natural pesticides may be utilized in their production, they are free of potentially harmful synthetic pesticide residues, including glyphosate.
Glyphosate is considered "probably carcinogenic (cancer-causing) to humans" by the International Agency for Research on Cancer (IARC). (3)
Additionally, they have a list of over 500 "never" ingredients. If a product contains any of these ingredients, Thrive Market will not sell that product.
This list focuses mostly on artificial ingredients, like artificial flavor enhancers, colors, and preservatives.
Some specific examples of banned ingredients cited on the Thrive Market website include:
Finally, you can find a large selection of certified products on Thrive Market that may appeal to shoppers with various dietary, environmental, social, or ethical concerns.
Here are the different certifications that their products may carry:
Certified Gluten-Free: These products are certified as free of gluten, making them ideal for people with Celiac disease or gluten intolerance.
Certified Organic: These products meet the United States Department of Agriculture (USDA) standards for organic production practices. They're free of GMOs and synthetic pesticides.
Certified Vegan: These products are free of animal-derived ingredients of any type, making them appropriate for vegan diets.
Certified Fairly Traded: These certifications show that companies provide fair wages and safe working conditions to employees and workers, while also implementing environmentally-conscious production practices.
Non-GMO Project Verified: These products are certified to be free of genetically-modified ingredients.
Whole30 Approved: These products are appropriate for the Whole30 program, a strict, 30-day elimination diet.
Certified Kosher: Kosher foods are appropriate to eat according to traditional Jewish dietary customs.
Environmental Working Group (EWG) Verified: These products are free of the EWG's "ingredients of concern," which may be linked to health problems or environmental concerns.
Certified Glyphosate Residue Free: These products are free of residues from the pesticide glyphosate, with even lower acceptable trace glyphosate limits than the USDA's organic standards.
Global Animal Partnership (GAP) Animal Welfare Certified: This certification assigns a grade (from 1, the basic standard, to 5+, the highest grade) to meats based on how closely the animal's environment and diet on the farm mimic the animal's natural environment.
Certified Biodynamic: This certification is a stricter alternative to USDA organic standards with a focus on biodiversity and "on-farm" alternatives to conventional fertilizers, pest and weed control, and disease.
Certified B Corporation: "B Corps," as certified businesses are often called, are companies that meet certain standards for environmental and social concerns, accountability to stakeholders (which includes customers and employees in addition to stock owners), and transparency.
Forest Stewardship Council (FSC) Certified: These wood and paper products come from "responsibly managed forests" according to FSC criteria.
Leaping Bunny Certified: This certification shows that beauty and personal care products have not been tested on animals.
Certified Halal: Halal foods are appropriate to eat according to Islamic dietary laws.
When you purchase from Thrive Market, you can be assured that all of your products are non-GMO and free of over 500 banned ingredients.
Some may have certain certifications, like those listed above. However, although they offer many organic products, not everything offered on Thrive Market is organic.
Selection Options
Thrive Market offers an extensive selection of food and household supplies. However, they do not offer fresh, perishable food items right now. Everything they sell is either shelf-stable or frozen.
Here are the aisles and categories that you can shop from on Thrive Market:
Food: Baking, Bars, Beverages, Candy & Chocolate, Canned & Packaged Food, Cereals & Granolas, Condiments & Sauces, Ghee, Oils & Vinegars, Grains, Pasta & Bread, Honey & Sweeteners, Nut Butters & Fruit Spreads, Snacks, Soups, Meals & Side Dishes, Spices, Seasonings & Salt
Meat & Seafood: Beef, Poultry, Pork, Seafood, Lamb, Plant-Based Meat
Frozen Foods: Appetizers & Snacks, Bread & Dough, Breakfast Foods, Frozen Desserts, Fruit & Vegetables, Meals, Meat & Seafood, Pasta, Pizza, Plant-Based Meat, Prepared Meat & Seafood, Soups and Broths
Wine: Red Wine, White Wine, Rose, Sparkling
Supplements: Amino Acids, Antioxidants, Collagen, Herbs & Homeopathy, Hemp Extract, Letter Vitamins, Men's Health, Minerals, Multivitamins, Omegas & Fish Oils, Probiotics & Digestion, Sports Nutrition, Superfoods & Greens, Women's Health
Beauty: Fragrance, Lip Care, Makeup, Men's Skincare, Nails, Skincare
Bath & Body: Body Care, Essential Oils & Aromatherapy, Period Care, First Aid, Hair Care, Men's Grooming, Oral Care, Sexual Health, Shaving & Hair Removal, Soap & Bath, Sun & Bug
Babies & Kids: Bath & Body, Diapering, Feeding Accessories, Baby & Kids Food, Moms & Maternity, Toys, Vitamins & Supplements
Home: Cleaning, Fermentation, Home Accessories, Household Supplies, Kitchenware, Laundry, Yoga & Home Fitness
Pet: Cat Food, Cat Treats, Cat Vitamins & Supplements, Dog Flea & Tick, Dog Food, Dog Grooming, Dog Potty & Cleaning, Dog Toys & Accessories, Dog Treats, Dog Vitamins & Supplements
When shopping, you are able to filter products by diet, certification, ingredients, environmental or social concerns, or specific health concerns.
This can make it easier to find the types of products that your household is looking for.
Taste and Freshness
Due to the extremely wide variety of products Thrive Market offers, taste can vary significantly between products and based on personal preferences.
Additionally, Thrive Market does not offer any fresh products at this time. However, they pack their frozen goods using dry ice and insulated packaging to prevent thawing during transit.
Reviewers say that their orders typically arrive in excellent condition, but that Thrive Market is quick to offer an account credit or replace damaged items when they arrive in less-than-ideal condition.
Cost
A Thrive Market membership costs $60 per year when paid annually, or $9.95 per month when paid on a monthly basis.
When you purchase an annual membership, you can cancel within 30 days to receive a full refund if the service isn't a good fit.
Additionally, through a program called Thrive Gives, Thrive Market offers free memberships to students, teachers, veterans, nurses, first responders, or low-income households.
Eligibility is determined on a case-by-case basis, and you can apply on the Thrive Market website.
Shipping costs for different order types are:
Grocery and Household: $5.95, or free with orders over $49
Frozen: $19.95, or free with orders over $99
Wine: $13.95, or free with orders over $79
To maximize your savings with Thrive Market, it's best to opt for an annual membership and only place larger orders that meet the minimums for free shipping.
Who Is It For?
Thrive Market is a good fit for anyone interested in purchasing mostly non-GMO, organic, or sustainable grocery, household, and personal care products.
They're particularly well-suited for people who strictly avoid GMOs, as everything available on the website is non-GMO.
Additionally, it is also very helpful for families with food allergies, as they offer a wide variety of allergen-free products that may not be available in grocery stores in suburban or rural areas.
Additionally, their advanced filtering options make it really easy to find the right allergen-free products.
I personally know many families who use Thrive Market for gluten-free and allergen-free diets, particularly for hard-to-find kids' snacks and other kid-friendly foods.
Thrive Market is also well-suited to people on specialty diets, like keto or vegan. They provide a wide variety of products that are suitable for these diets, and their filtering options also make it easy to filter items by diet preference.
Thrive Market may not be right for households on a limited budget. The $60 membership fee, particularly for families that aren't able to qualify for a free Thrive Cares membership, may be too expensive just to have access to the products.
Additionally, the shipping fees on small orders may make it difficult for people without the funds to make less frequent larger orders to purchase groceries from Thrive.
Another group that Thrive Market may not be a good fit for is families with no specific dietary needs or preferences.
Households on specialty diets, with food allergies or intolerances, or that prefer non-GMO or organic foods may find a Thrive Market membership worthwhile, but for anyone else, it may not make sense to pay the membership fee.
How Thrive Market Compares to Alternatives
Thrive Market is fairly unique in that it is by far the largest and most well-known natural and organic grocery membership, but there are some alternatives to consider as well.
Misfits Market
Misfits Market is an online grocery store specializing in natural and organic food products that would otherwise be discarded.
This includes misshapen or oddly-sized produce, discontinued items, excess inventory, and items with outdated packaging.
Misfits Market purchases these foods directly from wholesalers or brands and then is able to sell them at a discount.
They don't require a subscription or a membership fee, and they offer a rotating selection of fresh produce, meats, and pantry items.
Although they sell mostly organic and natural products, their selection is severely limited compared to Thrive Market's.
However, they offer fresh produce and other refrigerated items like dairy and cheese, whereas Thrive Market only provides shelf-stable or frozen products.
Misfits Market may be a better option for households on a strict budget, since they have no membership fee and just a $30 order minimum.
However, their selection will vary week-to-week and isn't as comprehensive as Thrive Market's.
Hungryroot
Hungryroot operates as a bit of a cross between an online grocery store and meal kit delivery service.
Depending on the number of meals and snacks you want per week, you are assigned a number of credits.
These credits can be spent each week on simple meal kits (like wraps, sandwiches, tacos, stir-fries, salads, or pasta), as well as natural and organic groceries and snack foods.
Each week, Hungryroot offers a variety of fresh produce, meats and plant-based meat alternatives, beverages, side dishes, and snacks to choose from.
It's a subscription service, so you will be charged weekly, but it does have a degree of flexibility in that you can spend your credits however you'd like each week (on meal kits, groceries, or a combination of the two).
While Thrive Market is a good alternative to the grocery store, Hungryroot may be a better fit for you if you're looking for meal kits or other ways to streamline your weekly meal planning, shopping, and meal preparation.
Frequently Asked Questions
Is Thrive Market actually sustainable?
Thrive Market appears to be very dedicated to sustainable practices. Most of the products they sell are sustainably sourced or produced.
Additionally, the boxes they ship orders in are curbside recyclable, and they also utilize packaging made from recycled materials.
They are also 100% carbon neutral by utilizing ground shipping and wind power, and are aiming to become carbon negative by 2025.
They are also working towards a Zero Waste Certification and plan to become "plastic neutral" by 2023 by improving their packaging and reducing plastic use.
Are Thrive products organic?
Not all of the products offered on Thrive Market are organic, but they do offer over 2,000 certified organic products.
Additionally, everything available at Thrive Market is non-GMO.
Is Thrive Market easy to cancel?
Yes. You can cancel your membership directly on the Thrive Market website without needing to contact customer service.
Additionally, if you cancel within the first 30 days of an annual membership, you can receive a full refund.
The Bottom Line
Thrive Market is a large natural and organic grocery store that operates fully online.
They require a membership fee, but in return, offer lower prices than most other retailers and provide free gifts with most orders.
They also offer a huge selection of organic, non-GMO, allergen-free, and diet-friendly products.
However, they currently only stock shelf-stable or frozen foods — no fresh produce, dairy, or other refrigerated non-perishables.
A Thrive Market membership may be worth the cost for households that:
Eat only organic or non-GMO foods.
Need to avoid certain allergens or ingredients.
Follow specific diets like vegan or paleo.
Thanks for your feedback!
In a few words, please tell us how this article helped you today.
Please let us know how we can improve this article by selecting your concern below.
Thank You! We appreciate your feedback.
*
Please select at least one topic:
Please Note: We cannot provide medical advice. This feedback will help us continue improving your user experience on WellnessVerge.
Please Note: We cannot provide medical advice. This feedback will help us continue improving your user experience on WellnessVerge.