Why You Can Trust Us
Every article and review on WellnessVerge is thoroughly researched and fact-checked by licensed health professionals. Our editorial team is made up of registered dietitians and medical doctors.
Every piece of content is also medically reviewed to ensure accuracy and alignment with sound scientific evidence and medical consensus. We only use peer-reviewed journals and reputable medical sources to form our conclusions and recommendations.
We operate with total editorial independence, and our editorial policies ensure that your well-being comes first. Based on our rigorous research, we only recommend products that are worth considering. We always disclose any ads or partnerships with brands featured on our site.
Imperfect Foods Review: Sustainable Grocery Delivery That Reduces Food Waste
Imperfect Foods is a grocery subscription service that aims to cut down on food waste by offering misshapen produce, excess inventory, and other grocery items that may otherwise be discarded directly to their customers. They provide weekly food boxes delivered in their own fleet of vans, but the service is currently only available in select areas across the country.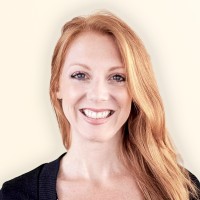 Medically Reviewed by
Natalie Olsen, MS, RDN, LD, ACSM-EP
Registered Dietitian, Certified Exercise Physiologist
Natalie is a registered dietitian, functional medicine practitioner and certified exercise physiologist with over 15 years experience in the health and wellness industry and holds a Master's degree in Human Nutrition and Functional Medicine through a collaborative program provided by the University of Western States and the Institute of Functional Medicine.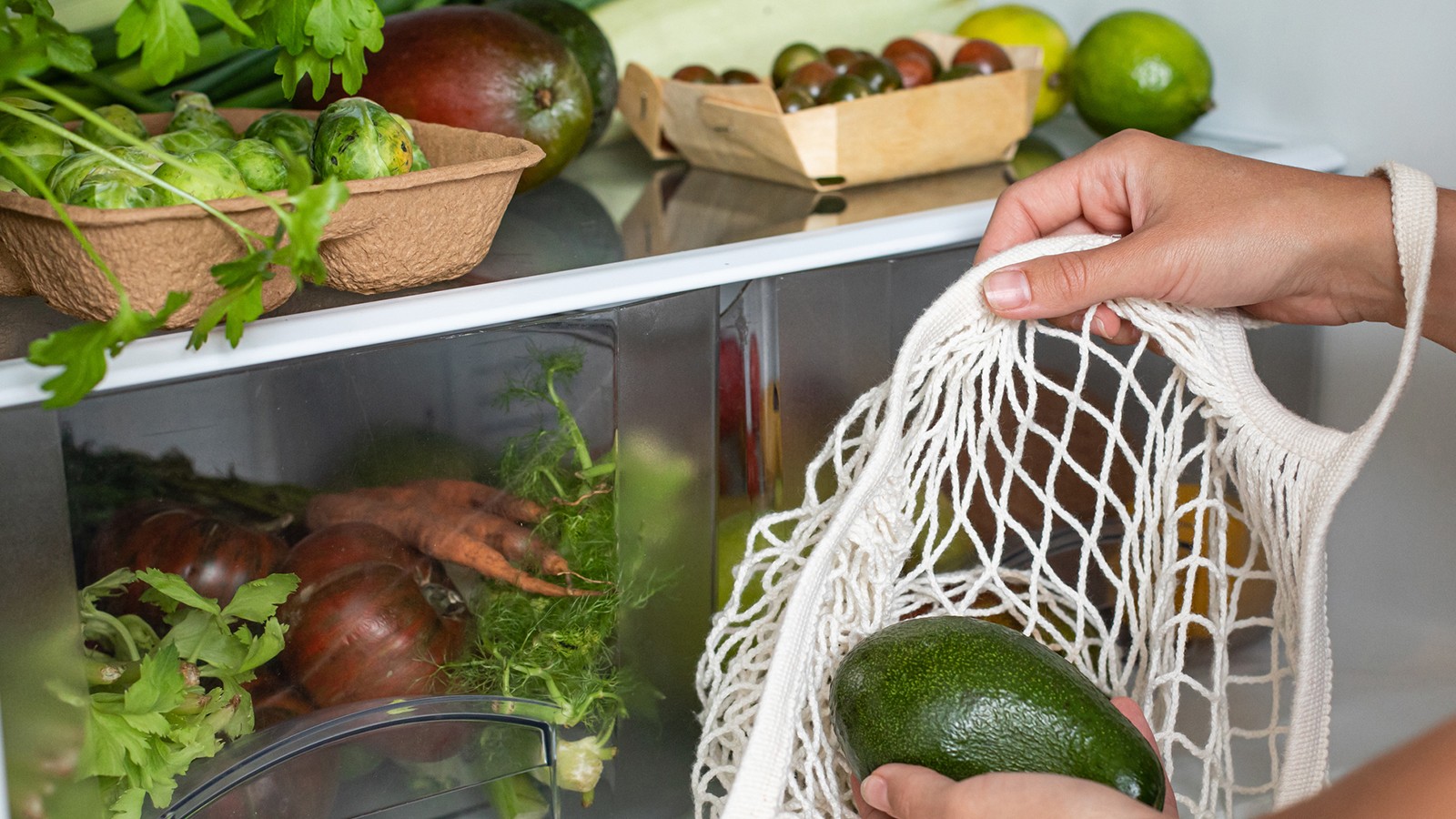 Pros

Repurposes food that would otherwise be discarded.
Environmentally-conscious business practices.
Free shipping on orders over $60.
Variety of groceries and household items available.

Cons

Some negative reviews regarding food quality, shipping, and product availability.
May not save money compared to your grocery store.
Weekly subscription will ship unless you skip or cancel.
What Is Imperfect Foods?
Imperfect Foods is a grocery delivery subscription service.
They used to be called Imperfect Produce and specialized in produce that couldn't be sold at grocery stores because it was misshapen, blemished, or not the right size.
Now that they have grown and rebranded, they apply this philosophy to all the foods and household supplies they source.
However, fresh produce is still one of the major draws of their service.
They focus on reducing food waste by selling otherwise unsellable groceries (that are still edible and safe to consume) and seeking to minimize the environmental impact of their food production, warehousing, and shipping methods as well.
For instance, they utilize their own vans to make once-weekly deliveries to each service area, and they have their own brand of prepackaged foods made from reclaimed ingredients — or ingredients that may have otherwise gone to waste.
When you sign up, you'll answer a brief quiz about your household size, who you're shopping for, if you prefer conventional or organic produce, dietary restrictions, and the type of groceries you purchase each week.
Based on your answers, Imperfect Foods will "pre-fill" your cart each week.
When I went through the sign-up process for my family of two adults and two kids with no dietary preferences, Imperfect Foods informed me that my weekly box would contain 16–20 items and cost between $44 and $54.
However, you are also able to edit your cart as much as you want. You can remove all of their pre-filled items if you'd like, and you have access to the full catalog when the weekly shopping window is open.
However, if you'd prefer not to edit your cart at all, you can also subscribe to "add-on packs" that will contain 2–4 additional grocery items in a given category.
These can help Imperfect Foods to more easily provide more of your weekly groceries, so you don't have to depend as much on other grocery stores.
Imperfect Foods currently offers a Dairy Pack, Pantry Pack, Meat & Fish Pack, Beverage Pack, Plant Pack, and Snack Pack.
Imperfect Foods is a weekly delivery service, but you can skip or edit your orders anytime before your weekly shopping window closes, or you can cancel your account anytime directly on the Imperfect Foods website.
Imperfect Foods is available along most of the West Coast, the Northeast, parts of the Midwest, and several other major metro areas, including Denver, New Orleans, Kansas City, and Dallas-Fort Worth.
However, there are still 18 states where the service isn't available at all, including Montana, Wyoming, North Dakota, South Dakota, New Mexico, Nebraska, Arkansas, Mississippi, Alabama, Georgia, Florida, South Carolina, West Virginia, Vermont, New Hampshire, Maine, Alaska, and Hawaii.
You can enter your zip code on the Imperfect Foods website to see if the service is available where you live.
Ingredient Quality
Imperfect Foods' products and ingredients are typically sourced directly from farms and brands, although some come from food wholesalers as well.
The products they source may be misshapen or blemished, nearing their sell-by date, discontinued, or in outdated packaging (with an old logo or graphics, for instance), but otherwise perfectly safe. (1)
Additionally, they have a rating system that displays badges on some of their products to show exactly how that particular item may be helping to reduce food waste.
Their ratings include:
Cosmetic Imperfection: These food items aren't uniformly attractive enough to be sold at grocery stores. Some examples Imperfect Foods provides are lumpy potatoes and scarred almonds.
Surplus: If too much of a particular food item is produced, Imperfect Foods will purchase the excess stock so it doesn't get discarded.
Size or Weight Imperfection: These food items aren't at the right weight or size to be sold at the grocery store. Examples include dried spaghetti noodles that are too short or fruits that are smaller than normal.
Made with Ugly Produce: These products are made from produce that was too cosmetically imperfect to be sold. Among other things, Imperfect Foods makes salsa and fruit juices bearing the "Made with Ugly Produce" badge.
Made with Upcycled Ingredients: "Upcycled" ingredients are a by-product of food production that would typically be discarded but that Imperfect Foods recaptures to produce new foods. For example, Imperfect Foods Upcycled Chocolate Chip Cookies are made using soybean pulp that is left over from making soymilk.
Made with Rescued Ingredients: Unlike "upcycled" ingredients, "rescued" ingredients are ingredients that were originally intended for another purpose. The example provided on the website was ingredients for their Almond Shower Oil, which were initially intended for another product by a different brand that ended up not working out.
Contains Leftover Ends and Pieces: These products contain edible food "waste" that would typically be thrown out, this includes fruit rinds or peels and vegetable ends.
Near Best-By Date: These products are approaching their "best-by" or "sell-by" date. Many grocery stores won't accept these items, but Imperfect Foods will purchase them to sell to their customers.
They also provide a wide variety of options, including organic and non-GMO grocery products.
However, Imperfect Foods is not an exclusively organic and non-GMO operation, as they purchase many types of foods and personal care products to prevent them from going to waste.
Selection Options
Imperfect Foods provides groceries in the following categories:
Produce: Fresh fruits and vegetables
Meat & Seafood: Fresh meat and seafood, cured meats, deli meats
Plant-Based Items: Plant-based meat alternatives, plant-based cheese alternatives
Eggs & Dairy: Eggs, milk, yogurt, sour cream, plant-based milk
Grains & Pantry Staples: Pasta, rice, baking needs, canned goods
Snacks: Chips, crackers, dried fruits, trail mix, nuts and seeds, candy, cookies
Household & Beauty: Cleaning products, makeup, skincare products, pet products
In addition to products sourced directly from farms and brands, Imperfect Foods also has a line of their own exclusive products made with the goal of reducing food waste.
Some of their branded food items include Dark Chocolate Covered Broken Almonds and Made with Ugly Produce Grapefruit Juice.
Taste and Freshness
Taste and freshness will vary significantly from order to order, depending on the types of foods you fill your box with.
However, Imperfect Foods does have a number of poor reviews regarding produce quality.
Some customers report that they regularly received wilted vegetables, bruised fruits, or items that were moldy and therefore couldn't be used.
Some reviewers also report that they regularly had missing items in their order, or that the items were poorly packaged, causing them to become damaged in transit.
On the other hand, other reviewers report that their produce is consistently in excellent condition and their boxes arrive well-packed.
These differences could be due to a number of factors, including the distance each box travels from its fulfillment center, how boxes are packed at various fulfillment centers, and the degree of care taken by individual delivery drivers.
According to most reviews, positive and negative, Imperfect Foods will provide a credit for damaged or unusable items.
This is something to keep in mind if you're planning to try the service but are concerned about product quality. If you try the service and are unhappy with the quality, be sure to let their customer service team know.
Sustainability
Imperfect Foods strives to engage in environmentally sustainable practices.
Not only do they hope to significantly reduce food waste by sourcing food that may otherwise be discarded, but they also have a number of other environmentally-conscious policies.
They use their own drivers rather than shipping boxes via services like UPS or FedEx. For this reason, each zip code has an assigned delivery day that can't be changed.
However, this allows Imperfect Foods to minimize fuel costs and delivery fees, as well as their environmental impact.
Additionally, they are currently converting all six of their fulfillment centers to using only renewable power and are transitioning all of their delivery vehicles to electric.
Cost and Terms
The cost of an Imperfect Foods order varies significantly based on the items you choose. According to their website, most customers spend approximately $37–$68 per order.
However, this can vary based on your household size, how much of your weekly shopping is through Imperfect Foods, and whether you choose exclusively organic foods — which are more expensive than their non-organic counterparts.
An average box may include anywhere from 4–8 different types of fresh produce, plus several grocery items like dairy products, meats or plant-based meat alternatives, snack foods, or pantry items, depending on your answers to the initial quiz.
Delivery is an additional $4.99 per order, but orders over $60 receive free delivery.
Add-on packs are between roughly $10.99 and $14.99 each, although the price may vary slightly from week to week depending on which items are included.
One important thing to remember is that Imperfect Foods operates as a subscription service. Unless you skip an order or cancel your account completely, you will be charged and your box will be shipped out on a weekly basis.
Be sure to make a note of when your shopping window opens and closes, so that you can edit your box or skip the order.
However, if you want to cancel the service completely, you can do so directly on the Imperfect Foods website.
Who Is It For?
Imperfect Foods may be a good fit for you if you're looking for ways to reduce food waste and take a more sustainable approach to grocery shopping.
Much of the food they provide would have otherwise been discarded, and their sustainable delivery practices also help reduce the environmental impact of your weekly grocery order.
They may also be a fit if you enjoy the convenience of having your groceries delivered directly to your home.
If you're interested in either of these, then Imperfect Foods may be worth a shot if you live in one of their delivery areas.
Who Is It Not For?
On the other hand, Imperfect Foods may not be a good fit for you for several reasons.
First, if you can't use your produce immediately when you receive the box, you may find that the service doesn't work for you.
Many reviewers report that their fresh produce from Imperfect Foods really only lasts for 2–3 days, so it should be prepared and eaten immediately.
Additionally, the service may not be a good fit for you if you routinely purchase the same brands and types of foods each week. Due to the way they source their products, Imperfect Foods' selection can vary significantly from week to week.
Finally, because the delivery day for your area can't be changed, Imperfect Foods might not be a good choice for people who need added flexibility regarding delivery days — for instance, if you travel for work or are away from home regularly.
How Imperfect Foods Compares to Alternatives
Here's how Imperfect Foods compares to two of its major competitors, Misfits Market and Thrive Market.
Misfits Market
Misfits Market and Imperfect Foods operate in a really similar manner.
They both provide mostly natural and organic groceries that may have otherwise been discarded, and therefore have really similar selections.
However, there are a few key differences between the two services.
The first is that, while Imperfect Foods is a subscription service that sends out a weekly shipment unless you skip or cancel, Misfits Market is more like an online grocery store.
You won't receive a shipment unless you fill your cart enough to meet the order minimum for a given week.
Additionally, Misfits Market is available nationwide because they ship using third-party services like UPS and FedEx.
However, at this time, Misfits Market doesn't have their own brand of snack foods and other products, unlike Imperfect Foods.
If you're outside of Imperfect Foods' service area, or if you want to avoid signing up for a subscription service, Misfits Market may be a better choice for you.
Thrive Market
Another service to consider is Thrive Market.
It is an online warehouse club that offers discounted prices on a large selection of natural, organic, and allergy-friendly foods for a yearly $60 membership fee.
Thrive Market doesn't offer fresh foods at this time, only frozen foods and shelf-stable items, so they can't completely replace grocery shopping.
However, every item they sell is non-GMO and free of potentially harmful ingredients, and many of their items are organic as well.
Since they source their foods conventionally, they also have a much larger and more stable selection than Imperfect Foods.
Because of this, you may find it easier to purchase the same items from week to week with Thrive Market.
If you don't mind paying the membership fee and you're looking for reliable access to natural, organic, or specialty foods, Thrive Market may be the best option for your household.
Frequently Asked Questions
What kind of food does Imperfect Foods have?
Imperfect Foods sells a large variety of groceries, including fresh produce, meats, pantry staples, snacks, dairy products, and more.
They source most of their food directly from farms and food brands, with the goal of reducing food waste by selling groceries that may otherwise be discarded for various reasons.
Why do they call it Imperfect Foods?
It's called Imperfect Foods because they sell foods that may not be in ideal condition, and therefore were unable to be sold at conventional grocery stores.
This includes incorrectly sized or misshapen produce, products in outdated packaging, and products approaching their "best-by" date.
What is the average cost of Imperfect Foods?
The cost can vary significantly depending on how many people you're shopping for, the type of products you choose, and how many products you choose, but most Imperfect Foods orders are between $37 and $68, according to their website.
Does Imperfect Foods really save money?
Your personal cost savings when using Imperfect Foods will depend on a number of factors, including the cost of living in your area, if you use all of the food in your box each week, and how much you order.
Some reviewers say that Imperfect Foods' prices are higher than what they normally pay, while others say that the service has helped them to save money.
The Bottom Line
Imperfect Foods is a grocery subscription service that specializes in groceries that are perfectly usable, but may otherwise be discarded for a number of reasons.
They seem dedicated to reducing food waste and minimizing their environmental impact.
Outside of major metro areas and population centers, the service isn't widely available. Still, it may be worth a try if you appreciate the convenience of grocery delivery and want to be a more environmentally conscious shopper.
Thanks for your feedback!
In a few words, please tell us how this article helped you today.
Please let us know how we can improve this article by selecting your concern below.
Thank You! We appreciate your feedback.
*
Please select at least one topic:
Please Note: We cannot provide medical advice. This feedback will help us continue improving your user experience on WellnessVerge.
Please Note: We cannot provide medical advice. This feedback will help us continue improving your user experience on WellnessVerge.
At WellnessVerge, we only use reputable sources, including peer-reviewed medical journals and well-respected academic institutions.
Challenges for Upcycled Foods: Definition, Inclusion in the Food Waste Management Hierarchy and Public Acceptability - PMC

:
https://www.ncbi.nlm.nih.gov/pmc/articles/PMC8621107/