WellnessVerge is reader-supported. We may earn a commission when you make a purchase through the links on this page. Learn more about our process here.
Why You Can Trust Us
Every article and review on WellnessVerge is thoroughly researched and fact-checked by licensed health professionals. Our editorial team is made up of registered dietitians and medical doctors.
Every piece of content is also medically reviewed to ensure accuracy and alignment with sound scientific evidence and medical consensus. We only use peer-reviewed journals and reputable medical sources to form our conclusions and recommendations.
We operate with total editorial independence, and our editorial policies ensure that your well-being comes first. Based on our rigorous research, we only recommend products that are worth considering. We always disclose any ads or partnerships with brands featured on our site.
Misfits Market Review: A Dietitian's Honest Opinion
Misfits Market is a fully-online grocery store that sources unsold food from food brands and farmers to help reduce food waste. They offer an ever-changing selection of organic produce, high-quality meat, and natural and organic grocery items. The service doesn't require a subscription or a paid membership.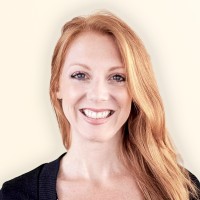 Medically Reviewed by
Natalie Olsen, MS, RDN, LD, ACSM-EP
Registered Dietitian, Certified Exercise Physiologist
Natalie is a registered dietitian, functional medicine practitioner and certified exercise physiologist with over 15 years experience in the health and wellness industry and holds a Master's degree in Human Nutrition and Functional Medicine through a collaborative program provided by the University of Western States and the Institute of Functional Medicine.

Pros

Online grocery store for organic and healthy foods.
No membership fees.
Offers reduced prices on food that may otherwise be discarded.

Cons

Selection can vary significantly from week to week.
If your cart meets the order minimum, it will be shipped (even if you didn't plan to purchase).
Limited selection compared to grocery stores.
What Is Misfits Market?
Misfits Market is an online grocery store offering a variety of organic fruits and vegetables, responsibly-sourced meats, and other natural, organic, or specialty grocery items.
They purchase unsold or excess inventory from a variety of sources, which may help to reduce food waste, since these items may otherwise be discarded. (1)
Misfits Market operates a bit like a cross between a warehouse club and subscription service, but a subscription isn't required, and there are no membership fees involved.
When you sign up, you'll be able to choose a specific day of the week to receive your order. Then, you'll be able to shop during your shopping window.
As long as your order meets the $30 order minimum, it will be shipped out to you.
Ingredient Quality
Misfits Market stocks their online grocery store with excess inventory from brands, wholesalers, and farms around the country.
Mostly, their products are what you'd find at a natural foods store, like Whole Foods.
Most of the fresh produce they offer is organic, while the meats they source are almost exclusively grass-fed beef, organic poultry, pasture-raised pork, and sustainably sourced seafood.
Many of the other products they carry are organic, non-GMO, minimally processed, or made with natural ingredients.
They also carry a large selection of gluten-free, keto, paleo, and vegan items for people on these specific diets.
However, their selection isn't just limited to these types of items. They also include food products they're able to reclaim from other stores that they believe would sell well.
Some examples I found while browsing the site are Froot Loops cereal, Cheez-It Snap'd chips, and Swanson chicken broth.
Selection Options
Just like in a physical grocery store, Misfits Market divides their products into aisles. Here are the available aisles:
Fruit: Fresh fruit
Vegetables: Fresh vegetables and tofu
Meat & Seafood: Beef, poultry, pork (including bacon and sausage), and plant-based meat alternatives
Deli: Lunchmeat, cured and smoked meats, and sliced cheese
Dairy & Eggs: Eggs, milk, yogurt, coffee creamers, cheese and plant-based cheese, butter, plant-based milk, and dips and spreads
Pantry: Baking ingredients, shelf-stable snacks and breakfast foods, canned goods, condiments, nuts and nut butters, jams and jellies, dried fruit, oil and vinegar, grains, beans, pasta, pasta sauces, spices, and supplements
Beverages: Coffee and tea, canned beverages, plant-based milk, protein shakes, drink mixes, and fruit juices
Bakery: Bread, wraps, and breakfast breads
Gluten-Free Shop: Gluten-free selections from other aisles
Pet: Cat and dog treats
Cold Pack: All items that require a cold pack for shipping
There is some overlap in the aisles.
For example, you will see Meat & Seafood, Deli, and Dairy & Eggs items in the Cold Pack section. You may also see Pantry or Bakery items in the Gluten-Free Shop.
However, for the most part, the different aisles offer a number of unique products. When I checked the website, there were 485 unique items. This will vary from week to week.
Taste and Freshness
While the taste and freshness will depend heavily on the foods you order and how you prepare them, I can speak from personal experience about the quality of the fruits and vegetables, meats, and breads.
The fresh produce I received from Misfits Market was all in immaculate condition. In fact, it didn't look like reclaimed or rescued produce at all. It was exactly the condition I'd expect to see at a natural grocery store, like Whole Foods.
It all tasted excellent.
Likewise, the meat appeared fresh and arrived very cold. I also had no issues with the taste of any of the meat I received.
The breads were also in great shape, with good dates.
I will also note that everything was packaged very well for shipping. The meats were cold and kept separated from everything else in a cooler bag, the produce wasn't bruised, and the breads held their shape and hadn't been squished.
Cost
Prices for Misfits Market items range significantly.
For example, while I was recently browsing the site, I found a single organic mango for $0.99, as well as a 2-pound grass-fed beef chuck roast for $19.99 (and items at many various price points in-between).
Each order must meet the $30 order minimum to be shipped.
Additionally, a cold pack requires a $30 order minimum as well. However, your $30 cold pack is sufficient to meet the general order minimum as well.
For example, if you only want to order $30 worth of cold pack items, this would satisfy both the cold pack minimum and the order minimum, so your order would ship.
On the other hand, cold pack items will not ship unless you have at least $30 total in cold pack items in your cart, regardless of whether you've met the order minimum using other items.
In this case, your cold pack items would not ship, but the other items would.
Shipping is a flat rate that's calculated based on your zip code. It starts at $6.99 per order.
One important thing to note is that, after your initial order, if your cart meets the order minimums on subsequent weekly shopping deadlines, it will be automatically shipped. No checkout is required.
So, don't add items to your cart unless you intend to purchase (or set a reminder to empty your cart).
The shopping deadline is based on the shipping date you choose, and it's typically 4 days prior.
For example, my shipping day is on Wednesday. I have the Thursday, Friday, and Saturday prior to shop, and my order is billed on Sunday to be delivered by Wednesday.
Who Is It For?
Misfits Market is ideal for households who typically purchase natural, organic, or specialty items, but may not live near a natural grocery store.
Because it doesn't charge a membership fee, it's also more affordable than some other similar services.
Also, since Misfits Market doesn't require a subscription, it's a good fit for people who don't necessarily need a recurring weekly grocery order.
You are able to place an order only when you need one without having to worry about canceling or pausing your subscription.
Alternatively, Misfits Market may not be right for everyone.
Their selection can vary drastically from week to week, so if you typically purchase the same items week after week, it may not be a good fit.
Additionally, although they may have several hundred items to choose from each week, they don't offer as much selection as physical grocery stores — which can carry thousands of different items.
How Misfits Market Compares to Alternatives
It's getting easier and easier to order groceries online from a number of different websites, but two of Misfits Market's closest competitors are Imperfect Foods and Thrive Market.
Imperfect Foods
Misfits Market's main competitor is Imperfect Foods, which operates much the same way and offers the same types of items.
They also source grocery items from farms and wholesalers, and have no membership fees to join. Like Misfits Market, they will automatically ship your order each week if it meets the order minimum.
However, they aren't available in most of the country yet. Large sections of the Midwest, Southeast, and Southwest are out of Imperfect Foods' service area.
If you're in an Imperfect Foods service area, it may be worth trying, or even swapping back and forth between Imperfect Foods and Misfits Market, depending on what products are available.
However, Misfits Market will be a better choice for most people due to its wider availability.
Thrive Market
Another similar service is Thrive Market.
This online grocery store specializes in natural and organic products for households following specialty diets like keto, paleo, gluten-free, raw, vegan, organic, or vegetarian.
They have a consistently large selection of groceries and other household items.
Although they offer a variety of frozen products, including some frozen meats, they don't offer any refrigerated items right now — so there are no deli items, fresh produce items, or refrigerated dairy products available.
Many of their products are available for a lower price than other retailers are able to offer, but membership is $60 per year or $9.99 per month.
Thrive Market might be a better choice for you than Misfits Market if you are looking for a way to regularly purchase freezer and pantry items for a specific diet, like gluten-free or vegan.
My Experience with Misfits Market
Misfits Market has sent me a gift card before to try their service. Overall, I enjoyed the experience.
I appreciate that they do not require a membership fee or a subscription, and you can order any time you want to.
I tend to do a bulk meat and staple purchase every few months, and a smaller shopping trip each week for fresh produce and dairy, so flexibility is important for our household.
My family also enjoys trying new fruits and veggies that aren't available in the suburban area where we live — which makes Misfits Market ideal.
For example, in our local grocery stores, you can really only get Portobello and Baby Bella mushrooms — but we were able to get trumpet and oyster mushrooms in our Misfits Market order.
I also plan to return to Misfits Market next time we need to buy more meat. Their prices seem very reasonable for grass-fed beef, organic chicken, and pastured pork.
Frequently Asked Questions
How much does it cost to join Misfits Market?
There is no membership fee to join Misfits Market.
Where does the food from Misfits Market come from?
Misfits Market sources their food from farms, food brands, and "food hubs" such as grocery wholesalers. Some examples of the types of groceries Misfits Market may purchase to sell on their website include:
Blemished or misshapen produce
Excess inventory
Products in outdated packaging
Products that are being discontinued
Products that are nearing their sell-by date
Why is it called Misfits Market?
When Misfits Market started, they specialized in fresh fruit and vegetables that weren't suitable to be sold in grocery stores — for example, they may have been misshapen, blemished, too small, or too large — i.e., misfits.
The name has stayed the same, even as Misfits Market has expanded into selling other products.
Is Misfits Market organic?
Some of their products are organic, but some are not. Organic products are clearly labeled as such on the website.
What states have Misfits Market?
Misfits Market is available in all 48 states in the continental U.S. and Washington D.C. However, there are some zip codes they may not be able to deliver to.
The service isn't available in Alaska or Hawaii.
Can you customize Misfits Market orders?
Yes, you are able to completely customize each order you place with the exact items of your choosing.
The Bottom Line
Misfits Market is an online grocery store that may help reduce food waste by selling groceries that would otherwise be discarded.
Their offerings include fresh organic produce, sustainably sourced meats, and a variety of natural and organic groceries.
They don't require a membership fee or a subscription, but the selection can vary from week to week.
Overall, Misfits Market is a good choice for people who need a flexible online grocery option.
Thanks for your feedback!
In a few words, please tell us how this article helped you today.
Please let us know how we can improve this article by selecting your concern below.
Thank You! We appreciate your feedback.
*
Please select at least one topic:
Please Note: We cannot provide medical advice. This feedback will help us continue improving your user experience on WellnessVerge.
Please Note: We cannot provide medical advice. This feedback will help us continue improving your user experience on WellnessVerge.
At WellnessVerge, we only use reputable sources, including peer-reviewed medical journals and well-respected academic institutions.
Challenges for Upcycled Foods: Definition, Inclusion in the Food Waste Management Hierarchy and Public Acceptability

:
https://www.ncbi.nlm.nih.gov/pmc/articles/PMC8621107/