WellnessVerge is reader-supported. We may earn a commission when you make a purchase through the links on this page. Learn more about our process here.
Why You Can Trust Us
Every article and review on WellnessVerge is thoroughly researched and fact-checked by licensed health professionals. Our editorial team is made up of registered dietitians and medical doctors.
Every piece of content is also medically reviewed to ensure accuracy and alignment with sound scientific evidence and medical consensus. We only use peer-reviewed journals and reputable medical sources to form our conclusions and recommendations.
We operate with total editorial independence, and our editorial policies ensure that your well-being comes first. Based on our rigorous research, we only recommend products that are worth considering. We always disclose any ads or partnerships with brands featured on our site.
MiraLAX Review: Effective for Constipation Relief, FDA-Approved
MiraLAX is an FDA-approved, over-the-counter laxative that helps relieve occasional constipation. It is effective and well-tolerated but takes a little longer to work than other laxatives.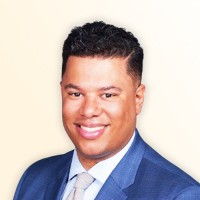 Medically Reviewed by
Anthony Dugarte, MD
Medical Reviewer
Anthony Dugarte, M.D., C.S.C.S. is a health and wellness writer and medical content reviewer. In addition to dedicating the last 8 years to medical research, Dr. Dugarte also has more than a decade of experience in strength and conditioning, nutrition, and rehabilitative exercise, as well as authoring and reviewing health and wellness-related content.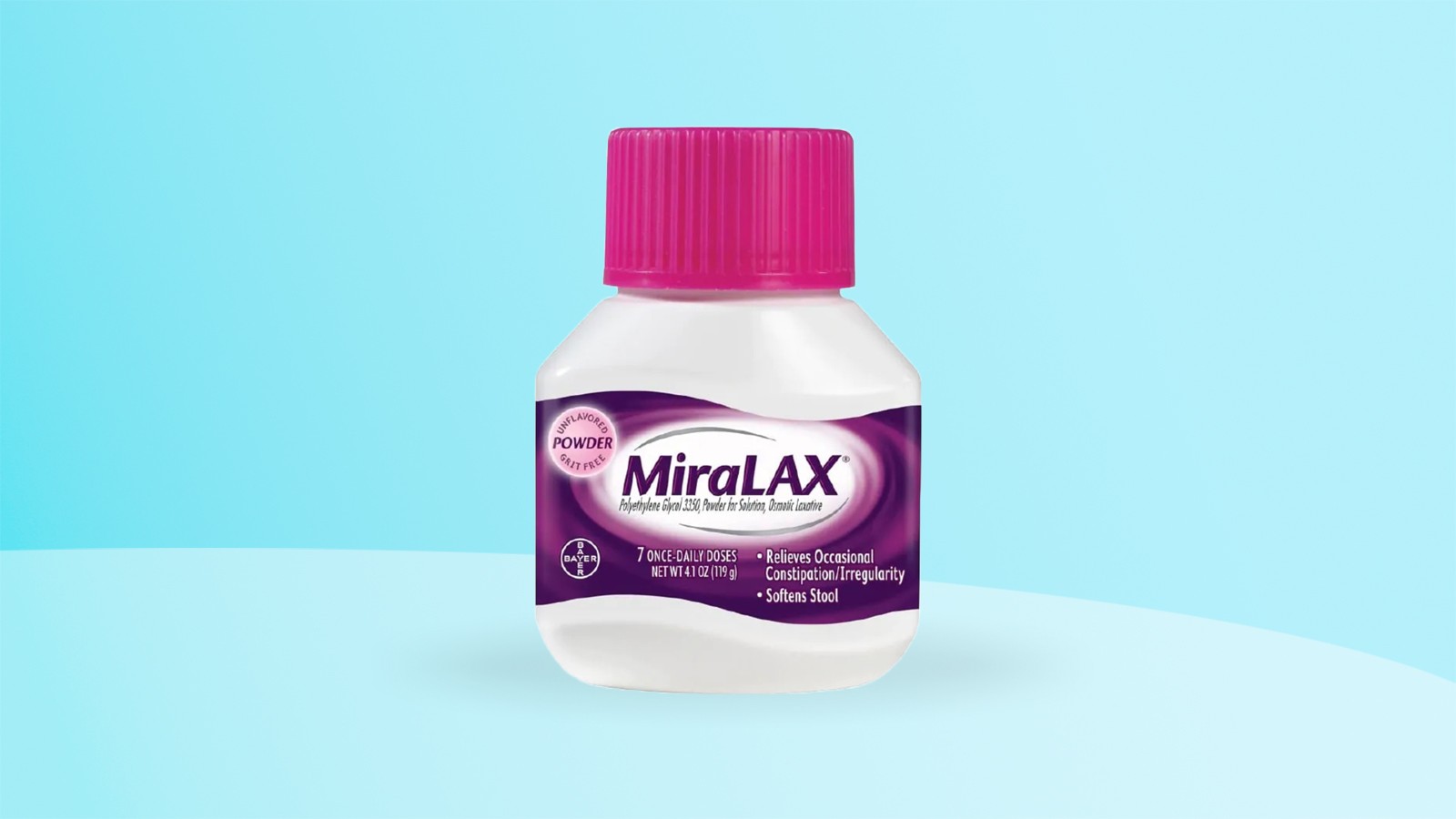 Key Takeaways (TL;DR)
MiraLAX is an effective and safe osmotic laxative that relieves occasional constipation.
Constipation is natural and happens to all of us at some point. Taking a laxative can be helpful when you're feeling discomfort and need a little help in the bathroom.
MiraLAX is currently approved by the FDA for adults only (17 years and older). You should speak with your child's pediatrician or gastroenterologist to see if MiraLAX suits your child.
MiraLAX may be a good option for individuals who want to avoid the side effects of stimulant laxatives and are okay with a slightly longer (1–3 days) wait time for relief.
MiraLAX should only be used for up to seven consecutive days.
Things MiraLAX Gets Right
Effective, well-researched product
Available without a prescription
Can be could be purchased at many retailers and pharmacies
Easy to take; can be mixed into any beverage
Fewer side effects than other types of laxatives
Important Considerations
It may take at least 1–3 days to work
Not FDA-approved for children
Should only be used short-term
MiraLAX in a Snapshot
MiraLAX is an FDA-approved osmotic laxative meant to help people achieve effective yet gentle relief from occasional constipation.
Constipation includes having fewer than three bowel movements per week, excessive straining when going, or difficult and painful bowel movements. This also includes having hard, dry, or lumpy stool or the feeling of an incomplete bowel movement. (1)
Constipation can be tied to several factors. The colon naturally tries to be as efficient as possible in reabsorbing any excess water from your bowels to be used in the body. This water absorption can result in dry stools that can't move well through the colon and potential constipation.
Osmotic laxatives such as MiraLAX work by drawing more water into your stools. When more moisture is in your stools, they become softer and easier to pass.
While working in a clinical setting, I have regularly recommended to doctors that my patients receive MiraLAX to help with constipation. I've witnessed first-hand how MiraLAX can help with some of the discomforts of constipation and get people back to regular bowel movements.
MiraLAX is manufactured by Bayer, a German pharmaceutical company behind many popular brands like Claritin, Alka-Seltzer, and Aleve.
How to Take It
Typical use of MiraLAX is once daily for no more than seven days.
When taking MiraLAX from the bottle, measure 17 grams of powder into the bottle's cap (the white section in cap) and dissolve into 4–8 oz of any beverage to drink.
If using the MiraLAX Mix-In Pax single-dose packets, mix a single packet with 4–8 oz of any beverage.
MiraLAX is tasteless and can be mixed into any beverage of your choice, both hot or cold. (Just don't use beer or hard liquor.)
Buying Options
MiraLAX is available as a bottle or as single-dose packets. Both come in different sizes:
MiraLAX Bottle:
4.1 oz bottle (7 doses)
8.3 oz bottle (14 doses)
17.9 oz bottle (30 doses)
26.9 oz bottle (45 doses)
MiraLAX Mix-In Pax:
10-dose single serve sachets
20-dose single serve sachets
MiraLAX is available from several major retailers in-person and online, including CVS, Rite Aid, Walmart, Target, and Amazon. Here is a comparison of price ranges.
| | Bottle (7-dose to 45-dose) | Mix-In Pax (10-dose to 20 dose) |
| --- | --- | --- |
| CVS | $12.49–$34.79 | $12.99–$28.79 |
| Rite Aid | $12.99–$35.99 | $18.99–$30.99 |
| Walmart | $7.74–$27.74 | $12.28–$20.97 |
| Target | $7.89–$28.49 | $12.59–$21.49 |
| Amazon | $11.99–$26.83 | $16.99–$34.99 |
MiraLAX is also FSA/HAS eligible for reimbursement with a prescription from your doctor.
Is MiraLAX Effective?
MiraLAX has been studied in adults and children for the last 20 years. Research shows that MiraLAX can improve constipation symptoms and bowel movement frequency in adults and children.
While there is limited research on MiraLAX working within the first 1–3 days of use, people experience significant improvement in bowel movements within a week.
The active ingredient in MiraLAX is polyethylene glycol 3350 (PEG 3350). MiraLAX does not contain any additional electrolytes compared to other formulations of PEG 3350, like GoLytely.
Studies on MiraLAX
One of the first studies on MiraLAX's effectiveness was published in 2000, where 151 constipated adults (mostly female) were assigned 17 g of PEG 3350 or a placebo for two weeks. By the end of the study, bowel movement frequency, stool consistency, and ease of passage significantly improved in the PEG 3350 group compared to a placebo. (2)
Another study published in 2011 found that PEG 3350 was significantly better at relieving constipation when compared to a placebo or alternative medication. Specifically, participants in these studies experienced increased bowel movements, improved stool consistency, less straining, and more satisfaction with the quality of their bowel movements. (3)
One 2002 study found that a single 68-gram dose of MiraLAX (4 times the recommended dose) increased the likelihood of a bowel movement within the first 24 hours of use. (4)
Some studies on MiraLAX show this medication has its best efficacy in the second week of use. However, the makers of MiraLAX advise against using it for more than 7 days in a row. If you do not experience relief in 7 days, you need to speak to your doctor to ensure this product is safe beyond the 7-day mark.
Safety Considerations and Side Effects
MiraLAX promotes itself as not having any significant side effectsbut th. However, long-term use of MiraLAX may result in mild symptoms, such as diarrhea, gas, loose stools, nausea, and abdominal pain. (3)
MiraLAX is gluten-free, sugar-free, and free of preservatives. However, you should avoid using it if you have an allergy to polyethylene glycol or have a history of kidney disease (unless approved by your doctor).
Remember to speak with your doctor before taking MiraLAX to see if it is safe.
Can Children Take MiraLAX?
While MiraLAX has not been FDA-approved for children due to a lack of clinical studies, there are several studies on this medication as a treatment for functional constipation and fecal impaction in children. Your children may receive MiraLAX if under the supervision of their pediatrician or gastroenterologist.
A 2014 review of multiple studies on polyethylene glycol-based laxatives (such as MiraLAX) showed that children had more successful bowel movements when compared to those taking other types of laxatives and had no significant safety concerns. The polyethylene glycol-based laxatives were also tolerated better by children. However, some children taking polyethylene glycol medications may experience diarrhea, abdominal pain, nausea or vomiting, bloating, gas, pain or straining with bowel movements, hard stools, and rectal bleeding. (5)
If you're considering giving MiraLAX to your child, be sure to speak to their pediatrician or gastroenterologist first.
How MiraLAX Compares to Alternatives
Vs. Other Osmotic Laxatives: MiraLAX is an optimal choice for an osmotic laxative. It is affordably priced, effective, and available as an over-the-counter and as a prescription treatment. Compared to other osmotic laxatives, MiraLAX also appears to be more effective and better tolerated.
Vs. Stimulant Laxatives: MiraLAX does have a slower action time, which could be a problem for people experiencing considerable distress from their constipation. Stimulant laxatives, like Dulcolax or Ex-Lax, may be better suited to meet the needs of those individuals.
Vs. Bulk-Forming Laxatives: Bulk-forming laxatives, like Metamucil, hold some advantages over MiraLAX because they are safe for long-term use. Because the effects of MiraLAX diminish after you stop using it, bulk-forming laxatives could be more suitable for people who need consistent relief from constipation. MiraLAX, on the other hand, should only be taken up to 7 days consecutively (unless approved for longer by a physician).
Additional Recommendations for Constipation Relief
Constipation is natural and happens to all of us at some time. Taking a laxative like MiraLAX can be helpful when we're feeling discomfort and need a little help in the bathroom (as mentioned, I've seen it help my patients before).
However, you can also make simple lifestyle changes to reduce the frequency of (or avoid) constipation.
Here are some tips to help you get started:
If you experience chronic constipation or have no relief after implementing some of these techniques, speak with your physician. Chronic constipation may be indicative of certain conditions that may require other treatment methods.
Thanks for your feedback!
In a few words, please tell us how this article helped you today.
Please let us know how we can improve this article by selecting your concern below.
Thank You! We appreciate your feedback.
*
Please select at least one topic:
Please Note: We cannot provide medical advice. This feedback will help us continue improving your user experience on WellnessVerge.
Please Note: We cannot provide medical advice. This feedback will help us continue improving your user experience on WellnessVerge.