WellnessVerge is reader-supported. We may earn a commission when you make a purchase through the links on this page. Learn more about our process here.
Why You Can Trust Us
Every article and review on WellnessVerge is thoroughly researched and fact-checked by licensed health professionals. Our editorial team is made up of registered dietitians and medical doctors.
Every piece of content is also medically reviewed to ensure accuracy and alignment with sound scientific evidence and medical consensus. We only use peer-reviewed journals and reputable medical sources to form our conclusions and recommendations.
We operate with total editorial independence, and our editorial policies ensure that your well-being comes first. Based on our rigorous research, we only recommend products that are worth considering. We always disclose any ads or partnerships with brands featured on our site.
Metamucil vs. MiraLAX: What's the Difference?
Are you looking for some constipation relief? Metamucil and MiraLAX can help, but which is better?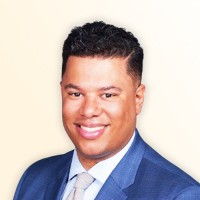 Medically Reviewed by
Anthony Dugarte, MD
Medical Reviewer
Anthony Dugarte, M.D., C.S.C.S. is a health and wellness writer and medical content reviewer. In addition to dedicating the last 8 years to medical research, Dr. Dugarte also has more than a decade of experience in strength and conditioning, nutrition, and rehabilitative exercise, as well as authoring and reviewing health and wellness-related content.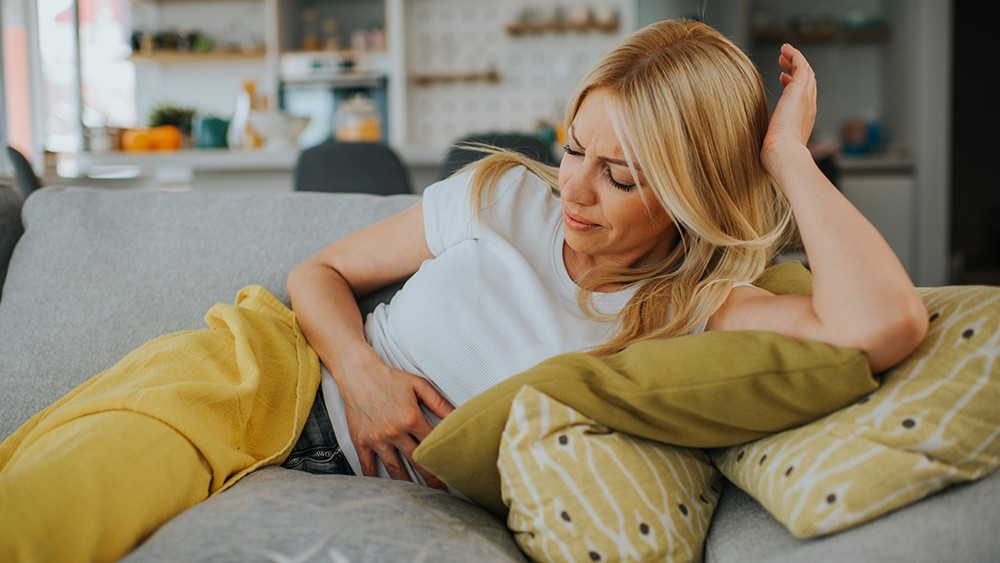 Most people experience a bout of constipation at some point in their lives.
Repeat episodes of constipation can occur if you lack enough fiber or fluids in the diet, as a result of more severe health issues, or as a side effect of some medications.
You know you're constipated when you have fewer bowel movements than you should, and they are difficult to pass.
You may also experience bloating, have less of an appetite, and feel sluggish when you're struggling with constipation.
Metamucil and MiraLAX are two popular digestive health supplements that can provide relief from constipation.
Metamucil is a fiber supplement, and MiraLAX is an osmotic laxative, which means they work a bit differently to help improve digestive health.
Let's take a closer look at these products to see what they do and when to use them.
Quick Facts
| | Metamucil | MiraLAX |
| --- | --- | --- |
| Active Ingredients | Psyllium husks | Polyethylene Glycol 3350 |
| Other Ingredients | Maltodextrin, citric acid, orange flavor, aspartame, yellow 6 | N/A |
| Cost | About 14 cents per serving | About 54 cents per serving |
| Dose | 1–2 rounded teaspoons mixed with 8 ounces of water up to 3 times daily | 1 capful (17 grams) of powder dissolved in 4–8 ounces of water once per day |
| Claimed Benefits | Digestive support, lowers cholesterol, may help blood sugar control, may help control appetite | Relieves occasional constipation |
| Forms | Powder, capsules, gummies, fiber thins | Powder, single-serve sachets |
What Is Metamucil?
Metamucil is a fiber supplement designed to increase the amount of fiber consumed daily.
The active ingredient in Metamucil products is psyllium husk, which contains both soluble and insoluble fiber.
Fiber adds bulk to stool, which helps waste move through the intestines. Fiber also absorbs water, helping to soften stool.
The Metamucil product line includes powders, capsules, gummies, and fiber thins, a snack wafer type.
For the comparative purposes of this article, I'm focusing on the Metamucil 4-in-1 fiber powder.
One serving of Metamucil powder is 1–2 teaspoons of powder 1 to 3 times daily. Each serving of powder should be mixed into 8 ounces of water.
Because psyllium husks contain some insoluble fiber, Metamucil does not dissolve completely in water, and it adds a noticeably grainy or gritty texture to the water.
What Does Metamucil Do?
Metamucil improves digestive health and also claims to support healthy blood sugar levels, lower cholesterol levels, and suppress appetite.
The fiber in Metamucil can relieve occasional constipation by adding bulk and moisture to stool, and it also relieves loose stool by absorbing excess water in the intestines.
Psyllium husk is also a source of prebiotics, a food source that supports the "good" bacteria in the intestine and impacts digestive health. (1)
There is limited evidence to support the use of psyllium husk for blood sugar control.
However, the American Diabetes Foundation concluded fiber supplements like Metamucil might help manage blood sugar levels. (2)
This 2018 review compared data from 28 studies on psyllium fiber and found that daily supplementation of about 10 grams per day lowers LDL cholesterol levels. (3)
The Food and Drug Administration requires a psyllium fiber supplement to provide at least 7 grams of soluble fiber to warrant a cholesterol-lowering claim. (4)
To get 7 grams of fiber from Metamucil 4-in-1 fiber, users would have to consume one teaspoon of powder mixed in 8 ounces of water three times a day.
There is some evidence that taking psyllium fiber before meals results in enhanced satiety and less hunger between meals. (5)
What Is MiraLAX?
MiraLAX is an osmotic laxative designed to relieve occasional constipation.
It contains only one ingredient – polyethylene glycol 3350 (PEG). (6)
PEG is classified as a laxative and works by increasing the amount of water in the intestines to soften stool and speed up the transit time of waste through the intestines.
MiraLAX is a tasteless and colorless powder, and it dissolves completely in hot or cold beverages. It can be used in water, juice, smoothies, coffee, tea, and more.
One dose is 17 grams, and each dose should be dissolved in 4 to 8 ounces of liquid.
MiraLAX is taken once per day as needed to relieve constipation. The product description warns against using MiraLAX for more than seven consecutive days.
MiraLAX is available in various bottle sizes as a loose powder or packaged in single-serving sachets.
What Does MiraLAX Do?
MiraLAX helps soften and mobilize waste to move through the intestines and result in a bowel movement.
The active ingredient, polyethylene glycol, draws or attracts water from your body into the intestines. This is known as an osmotic laxative.
The water softens hardened stool and enhances the movement of waste through the body.
MiraLAX is much gentler than stimulant laxatives, which target the nerves in your intestines and cause the intestines to contract.
Stimulant laxatives are associated with cramping, abdominal pain, and urgent bowel movements.
Polyethylene glycol is well tolerated, and most users report improved stool consistency and more comfortable bowel movements without pain or cramping. (6)
Most individuals have an improved bowel movement within 2 to 4 days of taking polyethylene glycol. (6)
Comparison of Benefits
Metamucil is a fiber supplement, and MiraLAX is an osmotic laxative.
Both supplements can relieve constipation, but how they do so is quite different, as discussed above.
To quickly summarize, Metamucil contains soluble and insoluble fiber that adds bulk to stool, which helps it move through the intestines.
Metamucil doesn't do anything for digestion that a high fiber diet can't do.
It's recommended adults consume 25 to 30 grams of fiber per day from food sources like fruit, vegetables, oats, brown rice, beans, and nuts.
MiraLAX contains polyethylene glycol, which draws water into the intestines to soften stool and help it move it through the intestines for elimination.
Metamucil offers health benefits beyond digestive support, while MiraLAX is strictly designed to relieve occasional constipation.
The fiber in Metamucil also acts as a prebiotic, which is a food source for intestinal bacteria.
Taking larger doses of Metamucil daily may also help improve cholesterol and blood sugar levels.
Comparison of Side Effects and Safety
Both Metamucil and MiraLAX are considered safe for most individuals. The main side effect of both of these products is digestive upset.
Metamucil may cause stomach pain, bloating, or gas. Individuals who are not used to eating much fiber are more at risk for these side effects.
The best way to minimize digestive issues with Metamucil is to start with a small daily dose and slowly increase the amount you take.
Starting with a single teaspoon of Metamucil per day and gradually increasing to twice a day may help minimize digestive side effects.
Because psyllium husks do not completely dissolve in liquid, Metamucil has a gritty, viscous texture when mixed into water.
Individuals who have difficulty swallowing may be at an increased choking risk because of Metamucil's texture.
Psyllium husks may interfere with the absorption of other supplements or medications. (7)
Polyethylene glycol (PEG), the active ingredient in MiraLAX, may cause the following side effects: gas, nausea, stomach cramping, bloating, diarrhea, and rectal hemorrhaging. (6)
If you experience any of these side effects, stop using MiraLAX and contact your healthcare provider.
Like Metamucil, MiraLAX may pose a choking risk to individuals with swallowing difficulties. (6)
PEG interferes with starch-based products commonly used to make liquids thicker and easier to drink for individuals with swallowing difficulties. Therefore, MiraLAX should not be used in starch-thickened liquids.
Metamucil and MiraLAX are not appropriate for individuals with bowel obstructions. MiraLAX may also be contraindicated in individuals with kidney disease.
Speak with your primary healthcare provider before starting a supplement and let your doctor or pharmacist know of any other supplements or medications you're taking.
If you're experiencing regular constipation, it may be a sign of a more serious health concern that requires medical intervention.
Cost Comparison
Metamucil is more affordable than MiraLAX.
Both are widely accessible at national retailers, including Amazon, Walgreens, and most grocery stores.
At this writing, I found a 180-serving container of Metamucil 4-in-1 Fiber on Amazon for $25.44. Each serving is one teaspoon, which equals about 14 cents per serving.
If you work up to taking two teaspoons of Metamucil at a time, each serving costs about 28 cents, which is quite affordable.
Metamucil 3-in-1 Fiber capsules are more expensive than the powdered version.
A 300-capsule bottle provides 60 servings and costs $28.99 on Amazon, which equals about 48 cents per serving.
It's worth noting there are many generic versions of psyllium husk fiber supplements that cost less than Metamucil.
Plain psyllium husk without added ingredients is also available in powdered or capsule form at a similar or lower cost than Metamucil.
A 45-dose bottle of MiraLAX costs $24.48 on Amazon, which equals about 54 cents per serving.
The single-serving sachets of MiraLAX are more expensive than a bottle of powder. A 10-count of MiraLAX sachets costs $14.99 on Amazon, which equals about $1.50 per serving.
Remember that MiraLAX is not intended for regular daily use like Metamucil is, so you may not need to purchase it as often.
Our Pick: Choosing Between Metamucil and MiraLAX
There is sufficient evidence to support the health claims of both Metamucil and MiraLAX.
Both products may be used to treat occasional constipation.
However, Metamucil offers more health benefits beyond relieving constipation, including relieving mild diarrhea, providing prebiotics to the gut microbiome, lowering cholesterol, and improving blood sugar control.
MiraLAX is meant for short-term use on an as-needed basis. If you're looking for a gentle way to relieve occasional constipation, it's a good choice.
If you struggle to eat enough fiber-rich foods, like fruit, vegetables, and whole grains, a fiber supplement like Metamucil may help increase fiber intake.
Metamucil can be taken daily and might be a beneficial way to support digestive health long-term. However, Metamucil is not a replacement for fiber-containing foods.
If you need immediate relief, MiraLAX might be your best choice. However, if you want to support your overall gut health and regularity with a supplement you can take daily, Metamucil is better.
Thanks for your feedback!
In a few words, please tell us how this article helped you today.
Please let us know how we can improve this article by selecting your concern below.
Thank You! We appreciate your feedback.
*
Please select at least one topic:
Please Note: We cannot provide medical advice. This feedback will help us continue improving your user experience on WellnessVerge.
Please Note: We cannot provide medical advice. This feedback will help us continue improving your user experience on WellnessVerge.
At WellnessVerge, we only use reputable sources, including peer-reviewed medical journals and well-respected academic institutions.