WellnessVerge is reader-supported. We may earn a commission when you make a purchase through the links on this page. Learn more about our process here.
Why You Can Trust Us
Every article and review on WellnessVerge is thoroughly researched and fact-checked by licensed health professionals. Our editorial team is made up of registered dietitians and medical doctors.
Every piece of content is also medically reviewed to ensure accuracy and alignment with sound scientific evidence and medical consensus. We only use peer-reviewed journals and reputable medical sources to form our conclusions and recommendations.
We operate with total editorial independence, and our editorial policies ensure that your well-being comes first. Based on our rigorous research, we only recommend products that are worth considering. We always disclose any ads or partnerships with brands featured on our site.
Modere Liquid BioCell Review: Pros, Cons, and Is It Worth It?
Modere Liquid BioCell is a line of products that contains collagen and hyaluronic acid blend. While there is strong evidence to support the potential benefits of the ingredients, the use of proprietary blends makes it difficult to evaluate the product's efficacy.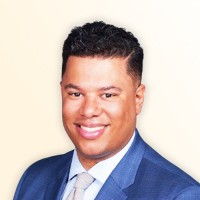 Medically Reviewed by
Anthony Dugarte, MD
Medical Reviewer
Anthony Dugarte, M.D., C.S.C.S. is a health and wellness writer and medical content reviewer. In addition to dedicating the last 8 years to medical research, Dr. Dugarte also has more than a decade of experience in strength and conditioning, nutrition, and rehabilitative exercise, as well as authoring and reviewing health and wellness-related content.

Pros

Randomized-control trials are available on BioCell's active ingredient
Solid evidence available to support the benefits of collagen and hyaluronic acid for skin and joint health
Brand has won many industry awards

Cons

Products use "proprietary blends" making it difficult to evaluate safety and efficacy
Very expensive price-point for a collagen supplement
Not third-party tested
What Is Modere Liquid BioCell?
Liquid BioCell by Modere is a line of dietary supplements that contain a specialized blend of collagen and hyaluronic acid, as well as other ingredients depending on your specific health concern.
Modere is a multi-level marketing (MLM) company that has been around under different names since 1987.
It rebranded to be called Modere in 2015. Products can be purchased from their website directly or from the "social marketers" who sell the product to customers.
The company carries a wide variety of products, from weight loss supplements to home care.
Modere and their CEO have won several industry awards for leadership in the collagen industry and others for best weight management products.
Modere does seem to have a significant amount of clinical research available to review on BioCell specifically.
While they have quotes from medical professionals on the website about the benefits of the product, it is unclear what the relationship is between these doctors and Modere.
Modere calls Liquid BioCell the "new generation" of collagen. The primary goal of this product is to improve joint health, counteract skin aging, and support healthy hair and nails.
Evaluation of Ingredients
The line of Liquid BioCell collagen supplements consists of 4 main products:
Liquid BioCell Skin
Liquid BioCell Life
Liquid BioCell Pure
Liquid BioCell Sport
All are in liquid form, except Life which also comes in chews.
Each of these products contains a different "proprietary blend" that includes BioCell and other ingredients.
While the total amount of the blend is provided on the label, the product does not list the amount of each ingredient.
This makes it challenging to evaluate the products for efficacy or safety, as the dosage is important for both of these factors.
BioCell
The primary ingredient of all the products is BioCell, a combination of collagen, hyaluronic acid, and a small amount of chondroitin.
Modere claims that these ingredients work together as a "matrix" to enhance absorption and utilization.
There is research to support the benefits of BioCell, specifically. The research is as follows:
A 2012 study of 26 women with visible signs of aging found that supplementation with 1 gram of BioCell for 12 weeks resulted in reduced skin dryness and fewer wrinkles. (1)
There was also a significant increase in the hemoglobin and collagen content of the skin.
Liquid BioCell Pure provides 1 gram per day when taken at the recommended dosage of 2 servings per day, which would be the effective dose based on this study for skin health.
The other three products do not list the amount of BioCell they contain; therefore, it is difficult to evaluate the effectiveness of the dosage.
Another 2012 study evaluated the effect of BioCell on symptoms of osteoarthritis, a painful condition that impacts the joints. (2)
Eighty participants received 2 grams BioCell or a placebo for 70 days. The BioCell group experienced a significant reduction in pain and improved mobility when compared to the placebo.
Hyaluronic Acid
Hyaluronic acid (HA) is naturally produced by the body, helping the skin maintain moisture. A decline in HA is why skin becomes dry and wrinkled with age.
Research has found that supplementation with HA may help skin retain moisture. (3)
Type II Collagen
The collagen in BioCell is type II derived from chicken cartilage. There is evidence that type II collagen can help improve flexibility and reduce joint pain. (4)
Collagen has also been found to improve skin health and reduce the appearance of wrinkles. (5)
Summary
There is evidence on BioCell and each ingredient it contains to support its benefits for skin and joint health.
Evaluation of the Product Line
As previously mentioned, the line of Liquid BioCell consists of four products: Skin, Life, Pure, and Sport.
Overall, there is evidence to support many of the ingredients in the Modere products. Still, with the use of proprietary blends, it is difficult to determine if they are effective at the given dosage.
Liquid BioCell Skin
3.6 g Proprietary Skin Blend
BioCell Skin contains the BioCell blend and 18 fruit and vegetable concentrates. This blend includes antioxidant-rich "superfoods" like cranberry, pomegranate, acai, and amla.
There is no indication of how much of each of these concentrates is in the product.
A 2004 study found that fruit and vegetable concentrate increased levels of antioxidants in the blood, such as B-carotene, vitamin C, vitamin E, selenium, and folate. (6)
This could potentially translate to improved skin health due to reduced damage from free radicals, molecules that speed up aging.
Summary
While many ingredients in this product could benefit skin health, not knowing how much is included makes it difficult to determine if the amount is effective.
Liquid BioCell Life
4.3 g Proprietary Life Blend
BioCell Life comes in liquid and chews. The ingredient list is fairly similar to the skin blend, with a few differences.
The Life blend contains resveratrol, an antioxidant that may play a role in the prevention of chronic diseases. Wolfberry, which is also included, has similar potential benefits. (7, 8)
Summary
While there may be some benefit to the ingredients included in the BioCell Life blend, it is difficult to determine efficacy due to "propriety" blends.
Liquid BioCell Pure
500 mg Liquid BioCell
BioCell Pure is just the BioCell blend of collagen and HA. It contains no additional ingredients and is free of sugar and calories.
If I were to take one of the Liquid BioCel products for skin or joint health, I would probably choose BioCell Pure.
This product lists the exact amount of the BioCell without a bunch of additional ingredients in unknown quantities.
Summary
BioCell Pure is the simplest product available in the line of BioCell. Therefore, it would be optimal for someone looking to take a collagen product without all the extra ingredients.
Liquid BioCell Sport
3.8 g Proprietary Sport Blend
BioCell Sport is similar to the Life and Skin products in that it contains BioCell and a variety of fruit and vegetable concentrates.
It also has an amino acid blend of branched-chain amino acids (leucine, isoleucine, valine) and L-carnitine.
These amino acids play a role in improving exercise performance and increasing muscle strength. (9)
But with only 1 gram of total protein in this product, I would assume that there isn't very much of these amino acids.
The optimal dosage of these amino acids for exercise performance is around 9–12 g per day. (10)
BioCell Sport is NSF certified for sport, which means athletes can safely take it.
Summary
While there are some beneficial ingredients for athletes in BioCell Sport, similar to the other products, it is difficult to say if the dosage provided is adequate to see any potential benefits.
Support for Claimed Benefits
Below is our summary of the available evidence for the claimed benefits of Modere Liquid BioCell product line based on the available research:
Improves joint mobility and lubrication

4

/5
Reduces joint discomfort

4

/5
Promotes healthy cartilage and connective tissue

4

/5
Improves muscle tone

4

/5
Reduces wrinkles from the inside out

4

/5
Increases skin's collagen content

4

/5
Improves skin's hydration, firmness and elasticity

4

/5
Reduces hyaluronidase (an enzyme that can make your skin age)

4

/5
Promotes healthy hair, nails, gums, and eyes

4

/5
Supports cardiovascular health

4

/5
Eliminates dryness

4

/5
Improves skin's microcirculation, hydration, skin tone, and firmness

4

/5
Promotes healthy tendons, joints, muscles, and ligaments

4

/5
Stimulates muscle cell recovery

4

/5
Supports energy, stamina, and mental focus

4

/5
The evidence for skin and joint health with supplemental collagen and Hyaluronic acid in Liquid BioCell is solid.
However, some of the claims that Modere makes about the Liquid BioCell products are vague and difficult to assess with clinical evidence. Therefore I only evaluated those that were measurable.
For example, the claim "fuels physical and mental performance" is vague, so it was not evaluated. Protein, as is found in collagen, and antioxidants could help physical and mental performance. But there is no way to measure this claim specifically.
One thing to note about all these claims is that Modere does not provide the exact dosages in the products other than for BioCell Pure.
Therefore I cannot evaluate if it is effective at the dose provided for the products other than BioCell Pure. As a result, the verdict ratings provided above are based on whether the ingredients work in general for the claims made by Modere.
Side Effects, Safety, and Dosage
For all the Liquid BioCell products, the recommended serving is 1 tablespoon twice a day.
For the BioCell Life chews, the serving is 2 chews twice a day.
There are few safety concerns for the ingredients in this product, but it is difficult to determine if they are completely safe since the exact amounts are not included.
Collagen and HA are both derived from chicken. Therefore, if you have a chicken or egg allergy, you should avoid this product.
Collagen is generally safe for most people as it is just a type of protein. However, potential side effects include a feeling of fullness or bloating and a bitter taste. (11)
Hyaluronic acid is generally considered safe for most people. There is some indication that those with a history of cancer should avoid taking it. (12, 13)
Fruit and vegetable concentrates are generally safe. However, one study on Juice Plus+ fruit and vegetable concentrates (likely similar to what is in the Modere product) found that they may cause allergic reactions or gastrointestinal distress. (14)
There is also some concern that too many antioxidants may cause harm. But since the dosage is not provided, it is not possible to make a complete assessment.
Before taking any dietary supplement, it is best to speak to your doctor about what is best for you.
Cost and Where to Buy
The Liquid BioCell products are costly. They can be purchased directly from the Modere website or one of their MLM sales representatives:
A 15-day supply of Liquid BioCell (if you take 2 tablespoons per day as directed) costs $69.99.
The BioCell Life chews cost $34.99 for a 7-day supply.
You can save 15% and get free shipping if you subscribe to receive the product monthly.
You also receive a 15% discount if you join the social marketer (MLM) program. The cost is $39.99 per year to join, and there is a minimum amount of product to purchase monthly.
The price for Modere Liquid BioCell collagen is not justified by the value. There are many other collagen products on the market at a much lower price point that could provide the same benefit for less money.
How Liquid BioCell Compares to Alternatives
Modere Liquid BioCell is unique in that it is the only liquid version of BioCell collagen I could find. But other brands make collagen products that contain BioCell, just not in liquid form.
For example, a comparable and much cheaper alternative is Now BioCell Collagen. A 60-day supply costs around $20 on Amazon, significantly less than Modere's product.
While this product isn't liquid, I am not sure that it matters in terms of effectiveness as there is no research on the ideal form of collagen.
If you do prefer liquid collagen, Neocell carries a liquid version that is significantly cheaper.
While Neocell supplement contains type I and III collagen and not type II, like BioCell, it is likely still beneficial for skin health.
Type II is usually recommended for joint health, whereas I and III support skin health. Neocell is $29.95 for a 30-day supply.
Summary
While Modere Liquid BioCell collagen is unique, I don't feel the price point is justified. Therefore, I would recommend looking for an alternative, less expensive collagen product.
The Bottom Line
While Modere Liquid BioCell collagen has solid evidence behind it to support its potential benefits for skin and joints, the high price point and lack of transparency over the ingredients make it difficult to recommend.
Collagen is a trendy supplement right now, and there are hundreds of potential options out there that would cost significantly less for the same benefit.
I personally take collagen daily and think it has benefits for the skin and joints.
Since it is relatively safe for most people, I recommend it widely to those who want to reduce wrinkles, improve the health of their skin, and support their joints.
While Modere is the only product with this unique formulation of BioCell, I would personally choose a different collagen product simply due to the price.
When choosing an ideal collagen product, speak to your doctor about which is best for you.
Next Steps
If you are interested in improving skin and joint health, in addition to taking a collagen supplement, there is a lot you can achieve with your diet and lifestyle.
First, both skin and joints are made from protein. So make sure you are getting enough protein in your diet daily. Aim to eat a palm-size portion at every meal.
Fruits and vegetables are a great source of vitamin C and other nutrients that helps protect existing collagen. Eating a diet rich in fruits and vegetables will help your skin and joints stay healthy.
Finally, you can make some lifestyle changes. For joints, try to maintain a healthy weight and exercise regularly to keep them flexible.
For skin, wear sunscreen daily, get enough sleep, and drink plenty of water.
Thanks for your feedback!
In a few words, please tell us how this article helped you today.
Please let us know how we can improve this article by selecting your concern below.
Thank You! We appreciate your feedback.
*
Please select at least one topic:
Please Note: We cannot provide medical advice. This feedback will help us continue improving your user experience on WellnessVerge.
Please Note: We cannot provide medical advice. This feedback will help us continue improving your user experience on WellnessVerge.
At WellnessVerge, we only use reputable sources, including peer-reviewed medical journals and well-respected academic institutions.