WellnessVerge is reader-supported. We may earn a commission when you make a purchase through the links on this page. Learn more about our process here.
Why You Can Trust Us
Every article and review on WellnessVerge is thoroughly researched and fact-checked by licensed health professionals. Our editorial team is made up of registered dietitians and medical doctors.
Every piece of content is also medically reviewed to ensure accuracy and alignment with sound scientific evidence and medical consensus. We only use peer-reviewed journals and reputable medical sources to form our conclusions and recommendations.
We operate with total editorial independence, and our editorial policies ensure that your well-being comes first. Based on our rigorous research, we only recommend products that are worth considering. We always disclose any ads or partnerships with brands featured on our site.
Modere Liquid BioCell Review: Effective Ingredients but Grossly Overpriced. Here's Why
Modere's Liquid BioCell product line contains BioCell Collagen®, a licensed clinically studied ingredient that has been shown to promote skin and joint health safely. However, Modere's products are grossly overpriced and do not contain an effective dose.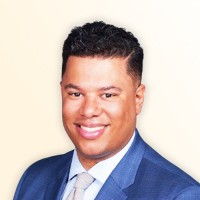 Medically Reviewed by
Anthony Dugarte, MD
Medical Reviewer
Anthony Dugarte, M.D., C.S.C.S. is a health and wellness writer and medical content reviewer. In addition to dedicating the last 8 years to medical research, Dr. Dugarte also has more than a decade of experience in strength and conditioning, nutrition, and rehabilitative exercise, as well as authoring and reviewing health and wellness-related content.

Key Takeaways (TL;DR)
BioCell Collagen®, the main ingredient Modere Liquid BioCell, has been clinically studied and shown to be safe and effective in promoting skin and joint health.
However, a single serving of Modere Liquid BioCell does not contain a clinically effective dose (as used in the studies). You would need to double your daily servings at least to get that amount.
Modere Liquid BioCell is a costly product, especially if you consider the fact that you need to double the serving amount.
The good news is that BioCell Collagen® is available from other brands in effective dosage for a significantly lower amount. (We'll offer a few brand recommendations below.)
Bottom Line: Yes, Liquid BioCell is a good product, and we'd otherwise recommend it if it weren't for its extremely high price.
What Modere Gets Right
Contains a branded formulation of three ingredients that have been studied as a whole, reporting skin and joint benefits
Has zero sugar, carbs, and calories
Non-GMO and gluten and dairy free
30-day money-back guarantee
Important Considerations
Extremely overpriced compared to other reputable brands
You may have to double or quadruple your daily dose to match the amount used in the studies, which drives the cost up significantly
To get the most savings on this product, you will have to subscribe to multiple unique products at once from Modere
Shipping is not free unless you subscribe to 8 different product lines at once
Modere Liquid BioCell at a Glance
Liquid BioCell by Modere is a line of dietary supplements that contain a specialized blend of collagen and hyaluronic acid, as well as other ingredients depending on your specific health concern. For this review specifically, we'll focus on Modere Liquid BioCell pure, as it only contains three active ingredients.
Modere Liquid BioCell uses a licensed out branded ingredient called BioCell Collagen® from BioCell Technologies. It has been individually studied and demonstrated to help support joint health and skin health (more on that soon).
Modere is a multi-level marketing (MLM) company that has been around under different names since 1987. Most recently, it rebranded as Modere in 2015.
Products can be purchased from their website directly or from the "social marketers" who sell the product to customers.
To take Modere Liquid BioCell, the company recommends shaking well before each use and taking one tablespoon twice daily. Although effective, taking it twice daily will reduce your monthly serving size to 15, doubling your cost per bottle.
The Research Behind the Ingredients
In a single serving, Modere contains 500 mg of a proprietary blend called Liquid BioCell, which, as mentioned, uses as a branded ingredient licensed by BioCell Technology (the company that developed it). In other words, Modere themselves does not manufacture these ingredients.
This blend contains type II collagen, hyaluronic acid, and chondroitin sulfate. There is research supporting the use of this blend for improved joint health and skin appearance.
Specifically, a 2012 study of 26 women with visible signs of aging found that supplementation with 1 gram of BioCell for 12 weeks reduced skin dryness and wrinkles. There was also a significant increase in the hemoglobin and collagen content of the skin. (1)
Another 2012 study evaluated the effect of BioCell on symptoms of osteoarthritis, a painful condition that impacts the joints. Eighty participants received 2 grams of BioCell or a placebo for 70 days. The BioCell group experienced a significant reduction in pain and improved mobility when compared to the placebo group. (2)
In summary, the dosage amounts shown effective in studies of BioCell Collagen were 1 g (1000 mg) per day for skin health and 2 g (2000 mg) per day for joint health benefits. You would need to double or quadruple your daily serving of Modere to reach these amounts, which significantly increases the already high cost (remember: one serving size of this product is half a gram).
Below is a breakdown and explanation of each of the individual ingredients used in the blend:
Type II Collagen
The collagen in BioCell is type II, which is derived from chicken cartilage. Evidence shows that type II collagen can help improve flexibility and reduce joint pain. Collagen has also been found to improve skin health and reduce the appearance of wrinkles. (3, 4)
Hyaluronic Acid
Hyaluronic acid (HA) is naturally produced by the body, helping the skin maintain moisture. A decline in HA is why skin becomes dry and wrinkled with age. Research has found that supplementation with HA may help skin retain moisture. (5)
In addition, studies have shown that hyaluronic acid supplementation may help those with mild knee pain. Although promising, more research should be done on humans. (6, 7)
Chondroitin Sulfate
Chondroitin sulfate is a natural substance in the tissues connecting our body parts. It is often taken as a supplement to support the health of our joints. Studies have shown that supplementation with chondroitin may help relieve pain and improve physical function. (8)
Safety Considerations
Collagen and HA are both derived from chicken. Therefore, you should avoid this product if you have a chicken or egg allergy.
Collagen is generally safe for most people as it is just a type of protein. However, potential side effects include a feeling of fullness or bloating and a bitter taste. (9)
Hyaluronic acid is generally considered safe for most people.
Finally, the studies evaluating BioCell Collagen reported no adverse side effects.
Before taking any dietary supplement, speak to your doctor about what is best for you, especially if you have any underlying conditions.
Pricing: Extremely High
The standard price of Modere Liquid BioCell Pure is $77 per bottle. The company also provides subscription options with multiple tiers of memberships. The more products you subscribe to simultaneously, the more you can save. Based on the type of membership you enroll in, the cost per bottle can vary between $65.44–$73.14. To get the most savings, you would have to subscribe to 8 different products, including Liquid BioCell Collagen.
Modere offers a 30-day money-back guarantee on all products, minus the cost of shipping. The cost of shipping is a flat rate of $8. However, if you subscribe to at least 8 different Modere products simultaneously, you will get free shipping.
How Modere Liquid BioCell Compares to Alternatives
As we mentioned, Modere Liquid BioCell uses a licensed ingredient BioCell Collagen®. Here's how Modere compares to three products from well-known brands that contain BioCell Collagen®:
| | Modere Liquid BioCell Pure | Swanson Skin and Joint BioCell Collagen | NOW BioCell Collagen® Hydrolyzed Type II | Doctor's Best Hyaluronic Acid + Chondroitin Sulfate with BioCell |
| --- | --- | --- | --- | --- |
| Form | Liquid | Capsule | Capsule | Capsule |
| BioCell Collagen® Dose in One Serving | 0.5 g | 1 g | 1 g | 1 g |
| Regular Price | $76.99 (30 servings) | $26.49 (60 servings) | $39.99 (60 servings) | $16.99 (30 servings) |
| Price per Serving | $2.56 | $0.44 | $0.67 | $0.56 |
| Adjusted Monthly Price for Effective Dose (1 g) for Skin Health | $153.98 | $13.25 | $19.99 | $16.99 |
| Adjusted Monthly Price for Effective Dose (2 g) for Joint and Skin Health | $307.96 | $26.49 | $39.99 | $33.98 |
| Return Policy | 30 Days | 30 Days | 30 Days | 60 Days |
| Purchase | Shop Now | Shop on Amazon | Shop on Amazon | Shop on Amazon |
Thanks for your feedback!
In a few words, please tell us how this article helped you today.
Please let us know how we can improve this article by selecting your concern below.
Thank You! We appreciate your feedback.
*
Please select at least one topic:
Please Note: We cannot provide medical advice. This feedback will help us continue improving your user experience on WellnessVerge.
Please Note: We cannot provide medical advice. This feedback will help us continue improving your user experience on WellnessVerge.
At WellnessVerge, we only use reputable sources, including peer-reviewed medical journals and well-respected academic institutions.