WellnessVerge is reader-supported. We may earn a commission when you make a purchase through the links on this page. Learn more about our process here.
Why You Can Trust Us
Every article and review on WellnessVerge is thoroughly researched and fact-checked by licensed health professionals. Our editorial team is made up of registered dietitians and medical doctors.
Every piece of content is also medically reviewed to ensure accuracy and alignment with sound scientific evidence and medical consensus. We only use peer-reviewed journals and reputable medical sources to form our conclusions and recommendations.
We operate with total editorial independence, and our editorial policies ensure that your well-being comes first. Based on our rigorous research, we only recommend products that are worth considering. We always disclose any ads or partnerships with brands featured on our site.
NativePath Collagen Peptides Review: Great Choice from a Great Brand
A good amount of evidence validates the use of a collagen peptide powder. NativePath Collagen Peptides is a high-quality supplement that is worth your consideration.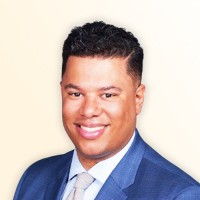 Medically Reviewed by
Anthony Dugarte, MD
Medical Reviewer
Anthony Dugarte, M.D., C.S.C.S. is a health and wellness writer and medical content reviewer. In addition to dedicating the last 8 years to medical research, Dr. Dugarte also has more than a decade of experience in strength and conditioning, nutrition, and rehabilitative exercise, as well as authoring and reviewing health and wellness-related content.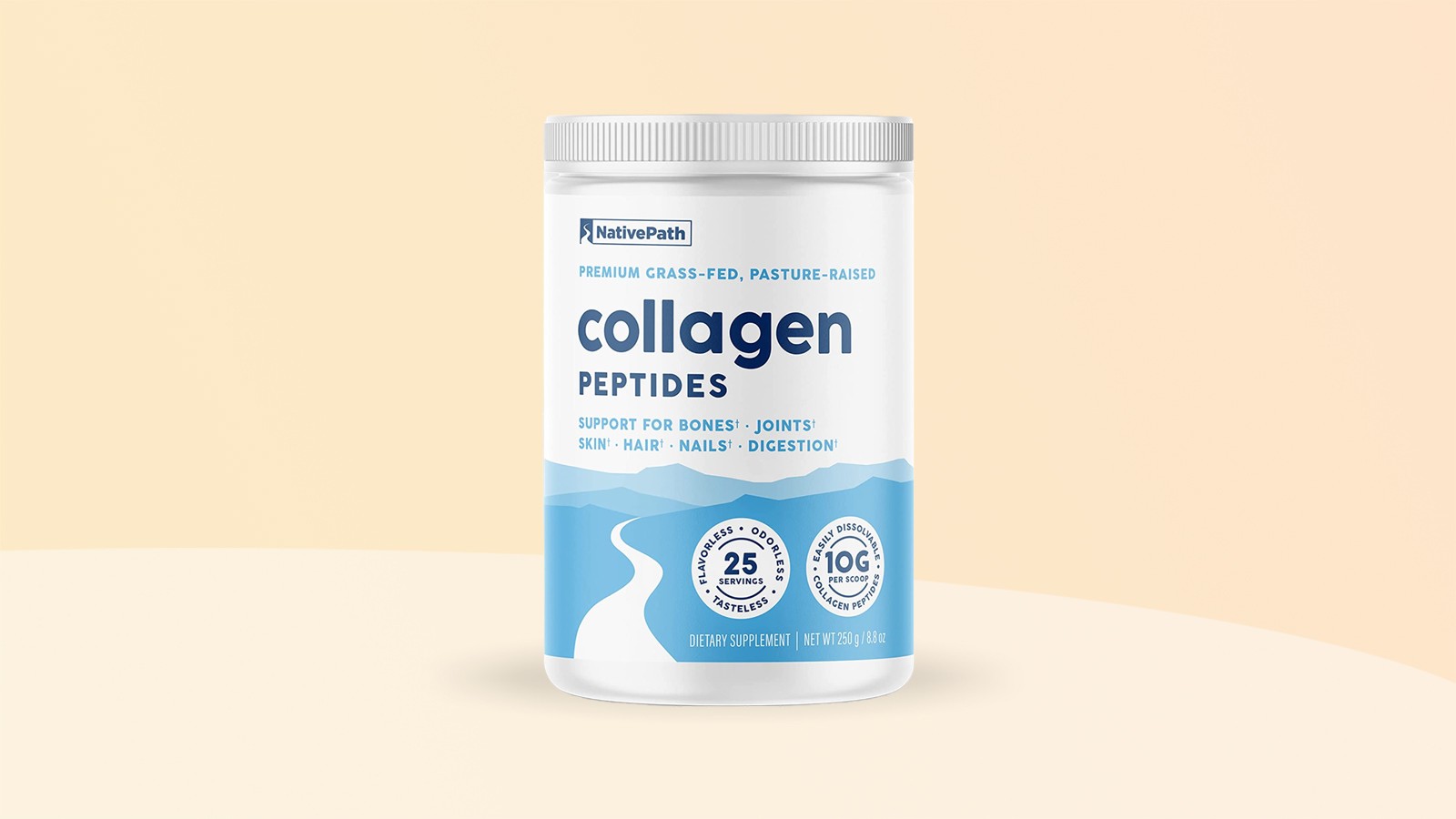 Key Insights (TL;DR)
NativePath Collagen Peptides is a high-quality collagen powder offered by a reputable brand.
Collagen supplementation has been shown to increase our natural collagen production, with the most evidence supporting benefits for skin and joint health.
Collagen supplementation is generally considered safe for most people. And because NativePath contains just a single ingredient — hydrolyzed bovine collagen — you know exactly what you're putting into your body.
Consumer reviews of NativePath reveal that users are generally satisfied with the ease of use and taste. Many report improvement in skin, nails, and joint health.
What NativePath Gets Right
Contains two of the most common types of collagen in sufficient amounts
Collagen sourced from grass-fed, pasture-raised cattle
Offers easily-absorbably form of collagen
The unflavored version could be easily mixed into any beverage
Does not contain any additional ingredients
Comes with a great money-back guarantee
Important Considerations
Does not display a third-party certification seal
Collagen supplementation takes consistent use of 6–8 weeks to begin noticing results
The manufacturer recommends, and we agree, to use two servings per day for optimum results (but this essentially doubles your cost)
NativePath Collagen Peptides at a Glance
NativePath Collagen Peptides is a powdered hydrolyzed bovine collagen (types I and III) supplement. It is sourced from responsibly-raised cattle and contains only a single ingredient.
Collagen is a naturally occurring protein in our bodies, providing structure and strength to our skin, muscles, bones, and joints.
Our body's collagen production slows down with age, accompanied by noticeable symptoms like wrinkled skin and joint pain. Supplementing with collagen peptides has been shown to help increase collagen production in our bodies leading to possible benefits for skin, hair, nails, and joint health.
Based on the available collagen research, adding a high-quality collagen supplement to your wellness routines makes sense. NativePath Collagen Peptides is a great product from a reputable brand definitely worth considering.
NativePath was founded by two Doctors of Physical Therapy, Dr. Chad Walding and Dr. Brenda Walding. It is operated and owned by Lexicon Health, a supplement manufacturer and health and wellness publishing company based in the US. In addition to collagen, NativePath offers other supplements, including probiotics, fish oils, greens, and turmeric.
How to Take and When to Expect Results
To use the unflavored version, mix 1 scoop of powder thoroughly into 8 fluid ounces of a hot or cold liquid.
Users report that NativePath Collagen Peptides mixes easily, and the unflavored version is tasteless. It could be easily mixed into your daily cup of coffee, making it very convenient to build and maintain the supplement routine.
Remember that supplementing with collagen requires time and consistent, ongoing use to be effective. Based on some evidence, you should allow 6–8 weeks to start seeing results.
NativePath recommends using multiple scoops per day for optimum results. A single scoop of their product provides 10 grams of collagen, which, based on studies, is sufficient to produce results. However, additional evidence suggests that a larger dose may offer additional benefits. If you consider using 2 scoops per day, keep in mind that it will double your cost.
NativePath Collagen Peptides also comes in chocolate, vanilla bean, wild berry, and peach flavors. The preparations are the same, but you will need to experiment with liquids that work well with each flavor. (NativePath provides plenty of recipes as well.)
Tip: To produce collagen, our bodies also require vitamin C, zinc, and copper, which should be obtained from a well-balanced diet. Check out our article for food sources that contain these nutrients.
What Is the Cost?
The current prices are based on NativePath's official website:
| | 250g (25 servings) | 560g (56 servings) |
| --- | --- | --- |
| One-Time Purchase | $38 | $68 |
| With a Subscription | $34.19 | $61.19 |
Shipping is free on all orders when bought with a subscription. Otherwise, standard shipping rates (typically around $6) apply for one bag or free for two or more.
The company offers a 365-day money-back guarantee on unopened bags. However, you can get a refund on your first opened product. For example, if you ship back 3 opened products, you will only be refunded for one. Or, if you ship back 1 opened bag and 2 unopened, then you will be refunded for all three.
Possible Benefits of NativePath Collagen
NativePath collagen may help support you in several ways as collagen is very well-researched, especially for skin health and joint health. Additionally, NativePath contains the proper amount of collagen that matches the quantity used in some research. Below are the roles in which collagen can support your health.
Skin Health and Appearance
Skin health is the most well-researched benefit of collagen supplementation. Specifically, adequate research supports the benefits of collagen for improving skin elasticity, wrinkles, skin moisture, firmness, and other common age-related skin concerns. (1, 2)
The studies used at least 10 grams of daily collagen, the amount NativePath contains in one serving.
Digestive Health
Collagen is a part of the connective tissue that lines your gastrointestinal tract. Therefore, people often take collagen to improve some of their digestive issues. Collagen peptides are made up of amino acids essential for the gut lining. Therefore, supplementation with amino acids may help with gut lining as well. (3, 4)
When measuring a direct improvement in digestive issues due to a collagen supplement, there isn't much research other than one small but promising 8-week study. This study showed healthy women taking 20 grams of collagen daily experienced less bloat and constipation and overall improved digestive health. (5)
One serving size of NativePath collagen contains 10 grams of collagen, which is half of what was used in the study. However, the company says you may increase your daily intake to two scoops (20 grams of collagen) daily for more support.
Muscle Strength
Collagen supplementation may help support muscle strength. According to one small study, older men who took 15 grams of collagen daily and engaged in regular exercise (resistance training) showed a significant increase in muscle and strength. Therefore, researchers theorized that collagen may have helped encourage the production of the proteins responsible for muscle growth. (6)
Joint Health
Research suggests that collagen supplementation may also play a role in joint health by supporting connective tissues and improving joint pain after exercise. Researchers have also suggested that oral collagen supplementation may promote cartilage repair and have anti-inflammatory properties. (7, 8)
Five grams of collagen was used daily in the studies that showed improvement in osteoarthritis management, maintenance of joint health, and joint pain in athletes. NativePath collagen contains 10 grams per serving, which is good.
Bone Strength
Collagen may also be essential in supporting bone strength that otherwise decreases due to age. Research shows that supplementation with 5 grams of collagen daily helped increase bone mass density (the strength of our bones). (9)
Hair Strength
There may be some connection between the health of your hair and collagen intake. For example, collagen may protect the layer of skin on your scalp that houses the roots of your hair. Additionally, your hair is largely made up of keratin, a protein that requires the presence of collagen. (10)
Despite collagen's potential role in hair health, at this time, more research is needed.
NativePath Collagen is Generally Safe
NativePath Collagen is generally considered safe for most healthy people. That's because the studies we reviewed were at daily collagen doses ranging between 2.5–15 gram daily with no side effects. Additionally, other studies on collagen supplementation reported no adverse side effects, at least throughout many trials. (11)
However, there have been reports of mild gastrointestinal symptoms related to collagen supplementation intake, including bloating and an unpleasant taste in the mouth. (12)
The collagen in NativePath does not contain potential allergens such as fish, shellfish, or eggs. Therefore, it should be safe for those with allergies. However, because this brand uses bovine collagen, this product may not be suitable if you are following a vegan or vegetarian diet.
It is best to consult with your healthcare provider before taking any supplements to ensure they are safe.
How NativePath Collagen Peptides Compares to Alternatives
As we have outlined in this review, plenty of evidence shows the benefits of collagen supplementation. However, it requires time and consistent use. So the challenge for consumers is finding a high-quality product from a reputable brand they like and enjoy using.
Here's a summary of how NativePath compares to some of the best brands on the market, followed by our summary of similarities and differences.
| | NativePath Collagen Peptides | Vital Proteins Collagen Peptides | NeoCell Super Collagen Peptides | Live Conscious Collagen Peptides |
| --- | --- | --- | --- | --- |
| Collagen Types | Types I and III | Types I and III | Types I and III | Types I and III |
| Collagen Sources | Hydrolyzed bovine collagen | Hydrolyzed bovine collagen | Hydrolyzed bovine collagen | Hydrolyzed bovine collagen |
| Grass-Fed | Yes | Yes | Yes | Yes |
| Pasture Raised | Yes | Yes | No | Yes |
| Collagen Amount per Serving | 10 g | 20 g | 20 g | 11 g |
| Protein | 9 g | 18 g | 17 g | 10 g |
| Additional Ingredients | None | None | None | None |
| Third-Party Testing | No third-party information listed | Yes, NSF Certified | Claims to be tested, but no recognized seal | Claims to be tested, but no recognized seal |
| Flavors | Unflavored, Chocolate, Vanilla bean, Wildberry, Peach | Unflavored, Chocolate, Vanilla, Lemon | Unflavored | Unflavored |
| One-Time Purchase Price | $37.99 (25-day supply) | $49.99 (28-day supply) | $31.99 (30-day supply) | $34.99 (41-day supply) |
| Price per Serving | $1.52 | $1.79 | $1.07 | $0.85 |
| Adjusted Price per 20 g Serving | $3.04 | $1.79 | $1.07 | $1.53 |
| Return Policy | 365 Days | 30 Days | 60-Days | 365 Days |
| Purchase | Buy on Amazon | Buy on Amazon | Shop Now | Shop Now |
NativePath has a lot of things going for it. It comes from a trustworthy brand with all the signs of a high-quality product. We can confidently recommend it as a solid choice for a collagen supplement.
However, one area in which it is lacking is that it does not have a third-party certification. Third-party certification is necessary because it validates that the product contains exactly what's on the label, in the claimed amounts, without anything extra.
The real difference between NativePath and other brands becomes apparent if you want to supplement with two scoops (20 grams) of their collagen per day instead of one (10 grams) for optimum benefit. At this dose, NativePath is more expensive than other brands.
For a 20-gram collagen dosage, we would recommend Vital Proteins because it's cheaper and it has the NSF certification, validating a high-quality product and extra peace of mind. And, if you want the most budget-friendly product, NeoCell or Live Conscious are two great options.
Thanks for your feedback!
In a few words, please tell us how this article helped you today.
Please let us know how we can improve this article by selecting your concern below.
Thank You! We appreciate your feedback.
*
Please select at least one topic:
Please Note: We cannot provide medical advice. This feedback will help us continue improving your user experience on WellnessVerge.
Please Note: We cannot provide medical advice. This feedback will help us continue improving your user experience on WellnessVerge.
At WellnessVerge, we only use reputable sources, including peer-reviewed medical journals and well-respected academic institutions.