Why You Can Trust Us
Every article and review on WellnessVerge is thoroughly researched and fact-checked by licensed health professionals. Our editorial team is made up of registered dietitians and medical doctors.
Every piece of content is also medically reviewed to ensure accuracy and alignment with sound scientific evidence and medical consensus. We only use peer-reviewed journals and reputable medical sources to form our conclusions and recommendations.
We operate with total editorial independence, and our editorial policies ensure that your well-being comes first. Based on our rigorous research, we only recommend products that are worth considering. We always disclose any ads or partnerships with brands featured on our site.
NativePath Collagen Review: Safety, Pros and Cons, Effectiveness
NativePath Collagen is a powder collagen supplement. While this supplement may help improve the look of your skin and help to restore joint, bone, and muscle strength, there is little evidence suggesting any further health benefits.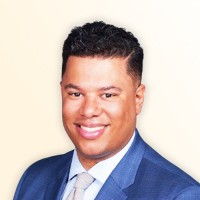 Medically Reviewed by
Anthony Dugarte, MD
Medical Reviewer
Anthony Dugarte, M.D., C.S.C.S. is a health and wellness writer and medical content reviewer. In addition to dedicating the last 8 years to medical research, Dr. Dugarte also has more than a decade of experience in strength and conditioning, nutrition, and rehabilitative exercise, as well as authoring and reviewing health and wellness-related content.

Pros

Minimal side effects
Collagen has some evidence-based health benefits
Money-back guarantee

Cons

Not vegetarian or vegan
Higher price point compared to similar products
Many collagen studies are small-scale
What Is NativePath Collagen?
NativePath Collagen is a collagen nutritional supplement that promises to rejuvenate your skin, improve muscle strength, and heal your digestive tract.
The product is derived from bovine collagen, a type of structural protein found naturally in the bones, skin, and connective tissue of cows.
The company was founded by two Doctors of Physical Therapy: Dr. Chad Walding and Dr. Brenda Walding, and two health and wellness entrepreneurs: Scott Rewick and Chris Clark.
NativePath is a brand operated and owned by Lexicon Health, a supplement manufacturer and health and wellness publishing company based in the US.
NativePath created this collagen line among other wellness supplements, including probiotics, fish oils, and turmeric.
Background on Collagen Supplementation
Collagen is the most abundant protein in your body and is often referred to as the "body's scaffolding." It provides strength and structure for your skin, bones, and connective tissue.
While there are different types of collagen, the vast majority in your body is from type I, II, or III.
Type I collagen is the most common type found in your body and can primarily be found in bones, ligaments, and tendons, and your skin.
Type II collagen is distributed in cartilage and can be found on many joint surfaces.
Type III, which works alongside type I, is most prevalent in skin, blood vessels, and internal organs. Type III collagen can promote skin health and elasticity.
Collagen production declines with age, which can contribute to aging skin and more wear and tear on your joints.
In recent years, collagen supplementation has become a popular way to help relieve joint pain to slow skin aging.
Your body is unable to absorb collagen in its whole form. Therefore, the protein must be broken down before being absorbed into the bloodstream.
To increase collagen's bioavailability (how easily your body can absorb it), collagen supplements are hydrolyzed, meaning that the collagen is broken down into peptides (smaller particles), making them more easily absorbable by the body.
One scoop of Native Collagen Protein provides 10 grams of bovine collagen, types I and II.
Evaluation of Claims
The following are the health claims NativePath Collagen touts with a science-based evaluation of each one.
Repair Gut Lining for Optimal Immune Function
Collagen is a part of the connective tissue that lines your gastrointestinal tract.
Therefore, in theory, it seems plausible that providing extra collagen may help repair your gut lining.
One 2017 study found that among patients with Crohn's disease, there was an imbalance between the development and breakdown of collagen, which was linked to inflammation. (1)
The study did not address collagen supplementation as a way to curb symptoms or to treat inflammatory bowel diseases.
The scientific evidence that collagen supplementation can repair the gut lining is lacking at this time.
Larger-scale studies would be needed to conclude that taking collagen may help people with digestive issues or relieve symptoms related to gastrointestinal disease.
Restore Joint, Bone, and Muscle Strength
Collagen production declines with age. Therefore, as you age, you may lose some collagen in your connective tissue leading to decreased cushioning and strength.
One smaller study found that collagen supplementation combined with resistance training improved body composition and muscle strength in older men. (2)
In the study, participants took 15 grams of collagen or a placebo pill each day and engaged in regular exercise for 12 weeks.
Researchers found that the men who took the collagen supplement showed a significant increase in muscle mass and strength than those taking the placebo pill.
Researchers theorized that collagen may have helped encourage the production of the proteins responsible for muscle growth.
Research suggests that collagen supplementation may also play a role in joint health.
One 2015 study found taking 5 grams of collagen peptides daily for 13 weeks helped in the management of osteoarthritis and may play an important role in the maintenance of joint health. (3)
There is also evidence to suggest that collagen supplementation may help support connective tissues and improve joint pain after exercise.
A 2017 study found that athletes with knee pain who took 5 grams of collagen had less joint pain than participants who took a placebo. (4)
Researchers suggested that oral collagen supplementation may promote cartilage repair and may also have anti-inflammatory properties.
Collagen may also play an important role in supporting bone strength.
One study showed that taking 5 grams of collagen was associated with increased bone formation and decreased bone breakdown in postmenopausal women. (5)
Summary:
While the studies on joint and bone health and muscle strength and collagen supplementation are promising, larger-scale, long-term research is necessary to fully determine the positive effects of collagen on joint and bone health and muscle strength.
Improve Skin Elasticity and Complexion
Skin health is the most well-researched benefit of collagen supplementation.
One 2019 review of the research analyzed 11 randomized, placebo-controlled studies with participants who took up to 10 grams of collagen in hopes of improving skin health. (6)
Researchers concluded that collagen supplements showed improved skin elasticity, boosted skin moisture, and increased collagen density.
A more recent 2021 systematic review and meta-analysis found similar results. (7)
Researchers analyzed 19 studies and concluded that taking collagen supplementation for 90 days is effective in reducing wrinkles, improving skin elasticity, and increasing hydration.
Summary
There is adequate research to support the benefits of collagen for improving skin elasticity, wrinkles, and other common age-related skin concerns.
Nourish Scalp Hydration for Hair Follicle Regrowth
There may be some connection between the health of your hair and collagen intake.
For example, collagen may protect the layer of skin on your scalp that houses the roots of your hair.
Additionally, your hair is largely made up of keratin, a protein that requires the presence of collagen.
Summary
Despite collagen's potential role in hair health, at this time, the research surrounding age-related hair loss and thinning is lacking.
Support for Claimed Benefits
Below is our summary of the available evidence for the claimed benefits of NativePath Collagen based on the available research:
Restore joint, bone, and muscle strength

4

/5
Improve skin elasticity and complexion

4

/5
Repair gut lining for optimal immune function

2

/5
Nourish scalp hydration for hair follicle regrowth

2

/5
Side Effects, Safety, and Dosage
The manufacturer of NativePath Collagen recommends mixing 1–2 scoops (10–20 grams of protein) into 8 ounces of hot or cold beverage each day.
Most of the research has used 5 grams to 10 grams of collagen to evaluate its safety and efficacy.
Therefore, taking more than one scoop of this supplement may be more than what has been known as safe with respect to the research.
Moreover, there have been reports of mild gastrointestinal symptoms related to collagen supplementation intake, including bloating and unpleasant taste in the mouth. (8)
It is best to consult with your healthcare provider before taking any supplements to ensure they are safe for you.
People with a fish, shellfish, or egg allergy should avoid collagen supplements as many of them are made from these potential allergens.
Cost and Where to Buy
You can purchase NativePath Collagen online directly through their website for $34.95 for a 25-day supply.
You'll receive a 10% discount when choosing the subscribe and save option, reducing the price to $31.46.
You can also purchase Naive Path Collagen on Amazon for $34.99 for the same 25-day supply.
NativePath Collagen comes with a 60-day money-back guarantee.
NativePath Collagen may be worth the money if the product works well to enhance your skin health and support your joint and bone health.
There are similar products on the market that are less expensive.
It's important to keep in mind that this product is sourced from high-grade, pasture-raised cattle, free of antibiotics, and may be considered a higher quality product and, therefore, a bit more expensive than some alternatives.
Comparison to Alternatives
As the popularity of collagen supplementation is increasing, so are the choices on the market.
One popular choice is Vital Proteins Collagen Peptides, which is slightly less expensive than NativePath Collagen at $25.00 for a 1-month supply.
In addition to collagen, Vital Proteins also contain vitamin C, which is known to help enhance the body's absorption of collagen. (9)
Vitauthority manufacturers a product called Multi Collagen Peptides Plus, which contains various types of collagen and vitamin C for enhanced absorption.
The product is less expensive than NativePath Collagen and can be purchased for $34.99 for a 2-month supply.
While NativePath is a good option for collagen, there are equivalent alternative products on the market that would cost less.
The Bottom Line
NativePath Collagen is a supplement that promises to improve skin, enhance bone and joint health, support gut health, and even stimulate hair regrowth.
While more research is warranted, the current studies indicate that collagen plays an important role in skin health and supporting joint and bone health.
As for the other health claims, there is no strong evidence to suggest that collagen supplementation can enhance your gut health or stimulate hair regrowth.
It is important to note that most of the studies evaluating the use of collagen used doses that were around 10 grams per day.
Many manufacturing companies suggest doses of collagen that are much higher than those evaluated in the research.
Therefore, use caution before taking more than 10 grams of supplemental collagen per day, as that dosage has yet to be studied for safety and efficacy.
A Word from Our RD
While collagen supplementation continues to be all the rage, you may decide to skip out on the world of unregulated over-the-counter supplements.
Eating collagen-rich foods or foods that boost collagen production may help create the building blocks needed to reap the health benefits associated with collagen supplementation.
Try adding the following foods to your diet to help boost collagen intake and production:
If you are interested in collagen supplementation, use the following tips before you make a decision on which supplement to buy:
Look for a collagen supplement that also contains vitamin C to help increase absorption.
Ensure the company you purchase from gets their bones and tissues from cage-free, free-range, and antibiotic-free sources.
Seek out third-party testing like NSF or USP to ensure quality.
Always consult with your healthcare professional before using collagen or any dietary supplement.
Thanks for your feedback!
In a few words, please tell us how this article helped you today.
Please let us know how we can improve this article by selecting your concern below.
Thank You! We appreciate your feedback.
*
Please select at least one topic:
Please Note: We cannot provide medical advice. This feedback will help us continue improving your user experience on WellnessVerge.
Please Note: We cannot provide medical advice. This feedback will help us continue improving your user experience on WellnessVerge.