Why You Can Trust Us
Every article and review on WellnessVerge is thoroughly researched and fact-checked by licensed health professionals. Our editorial team is made up of registered dietitians and medical doctors.
Every piece of content is also medically reviewed to ensure accuracy and alignment with sound scientific evidence and medical consensus. We only use peer-reviewed journals and reputable medical sources to form our conclusions and recommendations.
We operate with total editorial independence, and our editorial policies ensure that your well-being comes first. Based on our rigorous research, we only recommend products that are worth considering. We always disclose any ads or partnerships with brands featured on our site.
Top 10 Magnesium-Rich Foods, According to a Dietitian
Magnesium has been linked to several health benefits including bone strength, lower risk of diabetes, and enhanced cardiovascular health. Which foods are good sources of this essential mineral?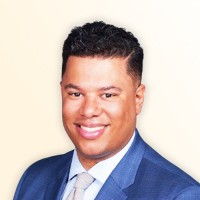 Medically Reviewed by
Anthony Dugarte, MD
Medical Reviewer
Anthony Dugarte, M.D., C.S.C.S. is a health and wellness writer and medical content reviewer. In addition to dedicating the last 8 years to medical research, Dr. Dugarte also has more than a decade of experience in strength and conditioning, nutrition, and rehabilitative exercise, as well as authoring and reviewing health and wellness-related content.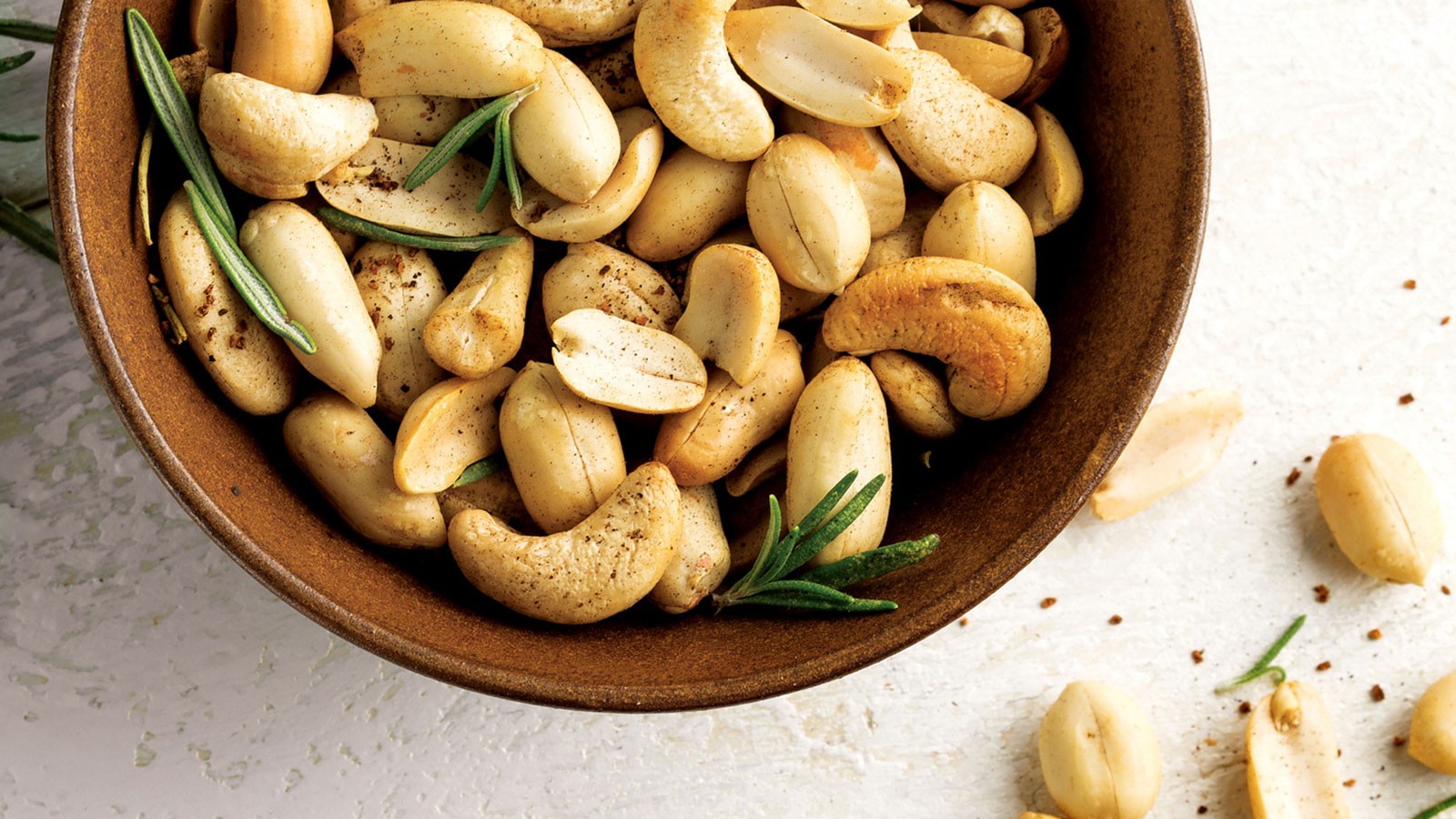 What Is Magnesium?
Magnesium is an important mineral responsible for hundreds of chemical reactions in your body that are vital to your health.
Each cell of your body contains magnesium and requires it for normal functioning.
Magnesium is needed for protein synthesis, muscle and nerve control, blood sugar regulation, blood pressure control, and supporting your immune system.
According to the National Institutes of Health (NIH), data consistently shows that many people in the United States consume less than recommended amounts of magnesium. (1)
While magnesium deficiency symptoms are relatively rare in otherwise healthy people, inadequate magnesium intake has been linked to cardiovascular issues.
One 2018 review found that inadequate magnesium intake can increase a person's risk of cardiovascular events like heart attack and stroke. (2)
Increased magnesium intake appears to enhance bone health and decrease the risk of developing type 2 diabetes.
One 2013 study found that adequate magnesium intake was associated with higher bone density and a lower risk of osteoporosis in post-menopausal women. (3)
Due to its ability to help regulate blood sugar control, research has linked high magnesium diets to a lower risk of type 2 diabetes. (4)
Magnesium has many vital roles in your health and wellness; therefore, getting enough from your food is essential.
Magnesium-Rich Food Sources
Magnesium can be found in a variety of plant and animal foods.
As a general rule of thumb, foods containing dietary fiber like whole grains, leafy greens, nuts, and seeds will also provide a good amount of magnesium.
1. Pumpkin Seeds
One ounce of pumpkin seeds provides 156 mg of magnesium, which is 37% of the Recommended Dietary Intake (RDI) for this important nutrient. (1)
Although small, pumpkin seeds are also packed with fiber, iron, healthy fats, and antioxidants.
Put It Into Action
Pumpkin seeds can be roasted with added spices and enjoyed as a snack. They can also be blended into smoothies, tossed in your favorite salad, or ground into your go-to pesto recipe.
2. Spinach
Spinach is one of the healthiest leafy greens as it's loaded with magnesium, along with vitamin C, vitamin A, vitamin K, and iron.
Spinach also contains chlorophyll and carotenoids. These are important compounds that act as antioxidants that help fight certain cancers and cardiovascular disease and improve eyesight. (5)
Put It Into Action
Spinach has a mild flavor which makes it quite versatile. It can be added to soups and pasta or layered into your wrap or sandwich. Toss a handful of spinach into your smoothie, or try it mixed into your omelet or scrambled eggs.
3. Cashews
Nuts are an excellent source of protein and fiber and provide a boost of heart-healthy fats. While many nuts also contain magnesium, cashews contain the most.
One ounce of cashews contains 82 mg of magnesium or 20% of the RDI.
If that's not enough to convince you to enjoy a handful of nuts, studies have also linked nut intake to a reduction in heart disease, and they may even help reduce blood pressure and inflammation. (6)
Put It Into Action:
Cashews can be added to your homemade trail mix, blended into cashew butter, or tossed atop your salad or stir fry.
4. Black Beans
While black beans provide a hefty amount of magnesium, they are also packed with fiber and protein.
One cup of black beans delivers an impressive 15 grams of fiber and close to 15 grams of protein, both of which can stabilize your blood sugars and help you to feel fuller for longer.
We often think of plants as having an abundance of phytonutrients (plant compounds that have antioxidant and anti-inflammatory properties), but black beans also provide substantial amounts.
Put It Into Action
Black beans can be added to your soups, stews, or casseroles. You can also try swapping out your beef burger for a black bean burger for added fiber and nutrients.
5. Brown Rice
Brown rice contains the bran and germ, which are the outer layers that provide a rich source of important vitamins and minerals.
In addition to magnesium, this whole grain will also provide folate, potassium, calcium, antioxidants, riboflavin (B2), and manganese.
Manganese is an important mineral responsible for bone development, muscle contraction, nerve functioning, and blood sugar regulation.
Put It Into Action
Substituting white rice for highly nutritious brown rice can be easy. Brown rice can be prepared the same as white rice but may require a slightly longer cooking time.
Not a fan of rice? Try another type of whole grain like quinoa, barley, or buckwheat, all of which contain magnesium and other important nutrients.
6. Yogurt
This popular dairy product is full of protein and gut-friendly probiotics and provides 42 mg of magnesium in every cup. (1)
Yogurt also contains calcium, B vitamins, phosphorus, and potassium and is often fortified with vitamin D, making it one of the healthiest, magnesium-rich foods out there.
Put It Into Action
Yogurt can contain a lot of added sugar. When selecting yogurt, look for plain or unsweetened varieties as they have minimally processed ingredients without any added sugar.
If you prefer a sweetened yogurt, try to sweeten it yourself with fresh fruit, like strawberries, blueberries, or bananas.
7. Avocado
This nutrient-dense stone fruit is an excellent source of heart-healthy fats and provides an impressive assortment of 20 vitamins and minerals.
A 1/2 cup of avocado provides 22 mg of magnesium or 5% of the RDI for this important nutrient. (1)
Avocados are also packed with fiber which may help to improve cholesterol levels and increase your feeling of fullness after a meal.
Put It Into Action
Avocados can be diced up and added to your salad or sliced up and layered into sandwiches.
They can also make an excellent substitute for mayonnaise. Try mashing them up to make dips, egg salad, potato salad, and tuna salad.
8. Bananas
It's no wonder bananas are one of the most popular fruits worldwide as they are readily available year-round and contain a host of health-enhancing nutrients.
Bananas are known for their high potassium content, but did you know that they're also a rich source of magnesium?
One medium banana provides 32 mg of magnesium or 8% of the RDI. (1)
Put It Into Action
Bananas can be added to any smoothie to give it a creamy texture and a boost of nutritional value. They can also be sliced into oatmeal or yogurt for a sweeter flavor.
Mashed bananas can be used to replace butter or oil in your favorite baked goods recipes to help reduce fat and boost the nutrient content.
9. Salmon
This incredibly nutritious fish is bursting with heart-healthy omega-3s and high-quality protein and offers an array of vitamins and minerals.
Not only does salmon provide magnesium, but it also contains other important nutrients, including potassium, phosphorus, zinc, selenium, calcium, and vitamin D.
Research has shown that an increased intake of salmon is associated with a decreased risk of several chronic diseases, especially heart disease. (7)
Put It Into Action
Salmon is exceptionally versatile and can be prepared in various ways. It can be grilled, baked, poached, broiled, air-fried, or pan-fried.
Salmon has a delicate flavor that can be enhanced by adding whatever herbs and spices you may have on hand, including dill, basil, rosemary, or paprika.
10. Dark Chocolate
Who knew this delicious treat contained important vitamins and minerals?
Dark chocolate is not only a rich source of magnesium, but also contains other vital nutrients, including iron, copper, manganese, and antioxidants.
To reap the nutritional benefits of dark chocolate, be sure to choose a chocolate that contains at least 70% cocoa.
Put It Into Action
Dark chocolate can be blended into smoothies, drizzled on popcorn and fruit, or sprinkled into cereal or oatmeal. You can also eat it straight out of the package for a bit of a mid-day energy boost without the strong effects of caffeine.
How Much Magnesium Do You Need?
The amount of magnesium you need will depend on your age and gender. The average daily recommended amounts can be found in the table below: (8)
| Age | Recommended Amount |
| --- | --- |
| Birth to 6 months | 30 mg |
| Infants 7–12 months | 75 mg |
| Children 1–3 years | 80 mg |
| Children 4–8 years | 130 mg |
| Children 9–13 years | 240 mg |
| Teen boys 14–18 years | 410 mg |
| Teen girls 14–18 years | 360 mg |
| Men | 400–420 mg |
| Women | 310–320 mg |
| Pregnant teens | 400 mg |
| Pregnant women | 350–360 mg |
| Breastfeeding teens | 360 mg |
| Breastfeeding women | 310–320 mg |
Are You Getting Enough Magnesium?
If you are eating a wide variety of magnesium-rich foods, you are probably getting adequate amounts.
If you are healthy and have low intakes of magnesium, your kidneys will help retain magnesium by limiting the amount lost in your urine.
The groups which tend to have the lowest levels of magnesium intake are men older than 70 and teenage girls and boys.
In some cases, medical conditions and medications may interfere with the body's ability to absorb magnesium, which can also lead to magnesium deficiency.
Symptoms of magnesium deficiency can include loss of appetite, nausea, vomiting, fatigue, and weakness. (1)
There are many foods rich in magnesium; these are the best sources:
| Food Source | Per serving | Percentage of daily value |
| --- | --- | --- |
| Pumpkin seeds (1 ounce) | 156 mg | 37% |
| Chia seeds (1 ounce) | 111 mg | 26% |
| Cashews (1 ounce) | 82 mg | 20% |
| Almonds (1 ounce) | 80 mg | 19% |
| Peanuts, oil roasted (1/4 cup) | 63 mg | 15% |
| Soy milk (1 cup) | 61 mg | 15% |
| Cooked black beans (1/2 cup) | 60 mg | 14% |
| Cooked edamame beans (1/2 cup) | 50 mg | 12% |
| Peanut butter (2 tablespoons) | 49 mg | 12% |
| Rice, brown, cooked, 1/2 cup | 42 mg | 10% |
| Yogurt, plain (8 ounces) | 42 mg | 10% |
| Kidney beans (1/2 cup) | 35 mg | 8% |
| Banana, 1 medium | 32 mg | 8% |
| Salmon, Atlantic, farmed, cooked, 3 ounces | 26 mg | 6% |
| Milk, 1 cup | 26 mg | 6% |
| Avocado, 1/2 cup | 22 mg | 5% |
Can Too Much Magnesium Be Harmful?
The magnesium you get from foods is not harmful and doesn't need to be limited. If your kidneys are working properly, they will be able to excrete excess magnesium in your urine.
However, if you are taking a dietary supplement containing magnesium, you should not take in amounts above the upper limits.
Excess of magnesium from dietary supplements and medications can cause gastrointestinal distress, including diarrhea, nausea, and abdominal cramping. (1)
Additionally, extremely high intakes of magnesium can lead to irregular heartbeat and even cardiac arrest.
It is best to speak with your healthcare provider before taking magnesium or any other supplement to ensure its safety for you. If you think you are deficient in any vitamin, always talk to your doctor first.
Below you will find the daily upper limits for magnesium from dietary supplements and medications (from NIH): (1)
| Age | Upper Limit |
| --- | --- |
| Birth to 12 months | Not established |
| Children 1–3 years | 65 mg |
| Children 4–8 years | 110 mg |
| Children 9–18 years | 350 mg |
| Adults | 350 mg |
The Bottom Line
Optimal health requires the intake of adequate magnesium. This important nutrient plays many essential roles in your body.
Magnesium is responsible for maintaining muscle and nerve functioning, providing immune support, helping your bones remain strong, supporting normal blood sugar levels, and can enhance your heart health.
If you're eating a wide variety of foods, particularly those high in fiber, you're likely getting adequate amounts of magnesium.
If not, you may want to consider adding magnesium-rich foods into your diet to help your body function optimally.
Next Steps
You will likely eat the recommended amounts of magnesium by consuming a variety of foods, which include:
Legumes like peanuts, kidney beans, and peanut butter
Nuts and seeds, including almonds and chia seeds
Green leafy vegetables such as Swiss chard and kale
Fortified breakfast cereals and other fortified foods
Milk, soy milk, and some other milk products
You can get magnesium from a variety of foods, so you can find ones you enjoy. Foods rich in magnesium are also often rich in other important nutrients too.
Thanks for your feedback!
In a few words, please tell us how this article helped you today.
Please let us know how we can improve this article by selecting your concern below.
Thank You! We appreciate your feedback.
*
Please select at least one topic:
Please Note: We cannot provide medical advice. This feedback will help us continue improving your user experience on WellnessVerge.
Please Note: We cannot provide medical advice. This feedback will help us continue improving your user experience on WellnessVerge.