WellnessVerge is reader-supported. We may earn a commission when you make a purchase through the links on this page. Learn more about our process here.
Why You Can Trust Us
Every article and review on WellnessVerge is thoroughly researched and fact-checked by licensed health professionals. Our editorial team is made up of registered dietitians and medical doctors.
Every piece of content is also medically reviewed to ensure accuracy and alignment with sound scientific evidence and medical consensus. We only use peer-reviewed journals and reputable medical sources to form our conclusions and recommendations.
We operate with total editorial independence, and our editorial policies ensure that your well-being comes first. Based on our rigorous research, we only recommend products that are worth considering. We always disclose any ads or partnerships with brands featured on our site.
Oats Overnight Review: Pros, Cons, and Is It Worth It?
Oats Overnight is a high-protein instant oatmeal designed to be soaked in milk overnight to create a drinkable and portable oat shake. While the flavor offerings sound crave-worthy and the added protein may be important to some, the ingredient and nutrition profiles don't offer much nutritional advantage over homemade oatmeal.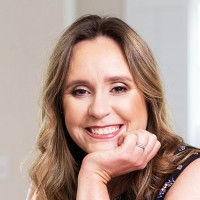 Medically Reviewed by
Ana Reisdorf, MS, RD
Registered Dietitian Nutritionist
Ana Reisdorf is a registered dietitian nutritionist with 14 years of experience in the field of nutrition and dietetics. She graduated from UCLA in 2002 with a degree in psychology and women's studies and completed her master's degree from Central Michigan University in 2010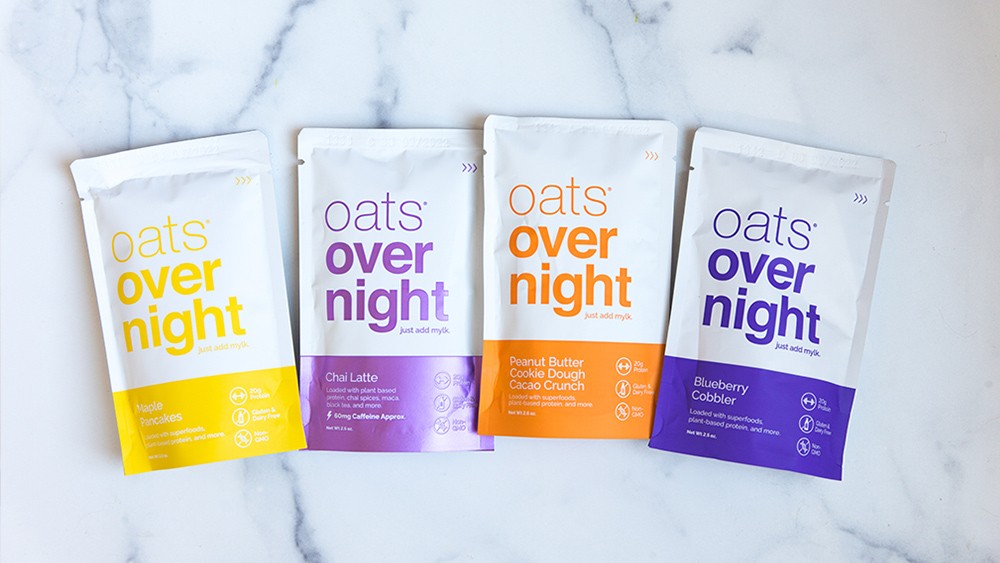 Pros

High in protein and fiber
Good source of iron
Dairy-free options
Affordable compared to competition

Cons

Drinkable oats may not appeal to some
Can only buy in bundles of 8, 16, or 24 meals
Some flavors contain artificial sweeteners
What Is Oats Overnight?
Oats Overnight is a powdered "instant" oatmeal product with protein powder added to provide roughly 20 grams of protein per serving.
This product is a take on overnight oatmeal. Overnight oatmeal is a method of preparing oats by soaking them in milk to soften and thicken overnight instead of cooking with heat.
Overnight oatmeal is eaten cold straight out of the refrigerator.
Soaking oats actually provides some health benefits. Grains, like oats, contain phytic acid, which can interfere with how your body absorbs the vitamin and mineral content of the grain. (1)
Soaking oats helps decrease the amount of phytic acid, making some of the nutrients they contain, like iron, more bioavailable.
Oats Overnight is prepared by shaking a packet with 8 ounces of milk and refrigerating overnight. The brand describes its product as "the original overnight oats shake."
They describe the consistency as a spoon-free formula, meaning it will flow from a blender bottle so you can sip it, but it still has some of the classic texture of oatmeal, so some chewing is required.
The creator of Oats Overnight liked overnight oatmeal but found it too time-consuming to make. So Oats Overnight is designed for convenience and portability.
Since it requires no cooking or special equipment, takes minimal time and effort to prepare, and can be taken on-the-go, it may appeal to people with busy lifestyles.
If a drinkable but chewable cup of oatmeal doesn't appeal to you, Oats Overnight also includes instructions for preparing it hot or cold with less milk so it has a thicker texture that can be eaten with a spoon.
Oats Overnight is available in 14 flavors. The flavors are divided into "classic," which are made with whey protein, and "dairy-free," which are made with plant-based protein.
Classic Flavors
Non-Dairy Flavors

Strawberries & Cream

Mocha Dream

Green Apple Cinnamon

Birthday Cake

Mint Chocolate Chip Cookie

Peach Upside Down Cake

Chocolate Peanut Butter Banana

Lemon Poppyseed

Pumpkin Spice

Blueberry Cobbler

Chai Latte

Maple Pancakes

Peanut Butter Cookie Crunch

Caramel Cold Brew
Each flavor of Oats Overnight provided roughly 20 grams of protein per serving to support muscle health and enhance satiety.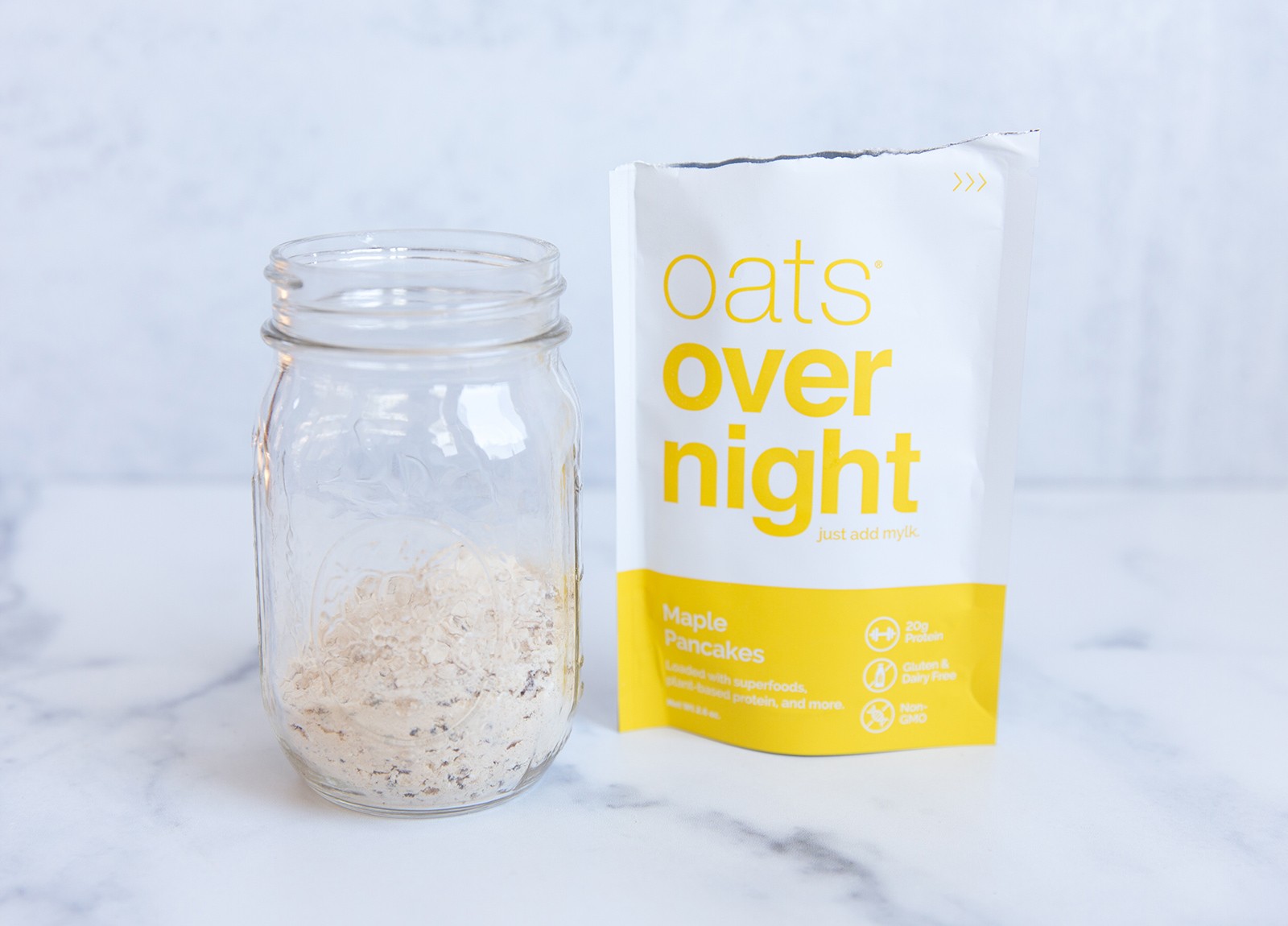 The brand claims the product is made with "functional whole foods" and provides "top-shelf nutrition."
In my opinion, there's nothing top-shelf or groundbreaking about adding a scoop of protein to oats, along with a sprinkle of chia, flax, and hemp seeds. I also don't find preparing regular oatmeal or overnight oats to be a complicated or time-consuming process.
Oats Overnight is soy-free, gluten-free, preservative-free, non-GMO, and contains no artificial colors or flavors. However, some flavors do contain artificial sweeteners. Other flavors are sweetened with natural sources, such as maple sugar and monk fruit.
I'm confused about why the formula differs between flavors, especially since artificial sweeteners are highly controversial and generally not considered nutritious.
Oats Overnight compares its product to other popular breakfast foods and claims it's "better for you."
For example, the Oats Overnight website pictures the product next to other breakfast foods and points out their product is higher in protein and lower in sugar than a bowl of Fruit Loops or a Starbucks Frappuccino.
The brand also points out that its product contains no cholesterol compared to a plate of bacon and eggs and fewer calories than a DIY fruit smoothie.
It's outdated nutrition to demonize eggs because of their cholesterol content, and not all homemade smoothies pack in over 500 calories per serving, as they suggest.
I cast my doubts aside and ordered the dairy-free variety pack of Oats Overnight. My order contained eight packets of oats in 4 of their most popular dairy-free flavors.
Spoiler alert: The flavors sounded better than they tasted, and a drinkable oat shake isn't my cup of tea. But more on that to come.
First, let's look at the nutrition and ingredients that make up this product.
Evaluation of Nutrient Content
The ingredients are similar between each flavor of Oats Overnight, with the exception of the type of protein.
The overall benefits and drawbacks of the ingredients are:
Benefits
Drawbacks

Contains 20–22 grams of protein per serving.
Contains 5–7 grams of fiber per serving.
Provides 15–40% of the RDA for iron and 8–10% RDA for calcium.

Some flavors contain up to 9 grams of added sugar per serving.
Some flavors contain artificial sweeteners.
Some flavors contain dairy and peanuts, common allergens.
Let's take a closer look at the nutrition facts and ingredients for Oats Overnight.
Nutrition Facts
Calories: Contains 270–300 calories per serving, depending on flavor.
Protein: Non-dairy flavors contain 20 grams of protein per serving, and flavors made with whey protein contain 22 grams of protein per serving. Protein has a satiating effect that helps reduce appetite and cravings. It's unusual to find such a high amount of protein in oatmeal products, so the protein content is definitely the aspect that sets Oats Overnight apart.
Fat: The total fat content ranges from 5 to 7 grams per serving. Most of the fat content is unsaturated fat from flax, chia, or hemp seeds, and this kind of fat is linked to heart health and anti-inflammatory benefits.
Carbohydrate: The carbohydrate content ranges from 37 to 40 grams per serving. This is not considered a low-carb food, even after accounting for the fiber content.
Fiber: Each serving contains 5 to 7 grams of fiber. This equates to roughly 20% of the recommended daily intake of fiber, making it a good source of fiber.
Added Sugar: Added sugar varies most of all nutrients. Depending on the flavor, a serving can contain anywhere from 0 to 9 grams of added sugar. The types of sweeteners used vary significantly between flavors as well. You'll find some sweetened with maple sugar, powdered dates (which don't count toward added sugar since it's technically a fruit), monk fruit, and artificial sweeteners.
Iron: A good source of plant-based iron, providing 15–40% of your daily needs per serving, depending on flavor.
Calcium: Contains 8–10% of your daily needs per serving, depending on flavor.
Vitamin D: Most flavors contain no vitamin D, even though it's listed on the Nutrition Facts label. Only the Blueberry Cobbler flavor has vitamin D, providing 4% of your daily needs per serving.
Potassium: Each serving contains 4%–10% of your daily needs per serving, depending on flavor.
Ingredients
Certified Gluten-Free Whole Grain Rolled Oats: Oats are a whole grain, which is a good source of fiber, plant-based protein, and antioxidants. Oatmeal is considered a healthy breakfast. Oats are associated with several health benefits, including curbing the appetite, supporting weight loss, reducing inflammation, supporting digestive health, and lowering cholesterol. (2) Oats are commonly processed in factories that handle other grains, which increases the risk of cross-contamination with gluten-containing grains. The oats used in Oats Overnight are sourced from a certified gluten-free facility, so they should be safe for individuals with gluten intolerance or sensitivity to consume.

Whey Protein Concentrate: This protein is derived from cow's milk. It's considered a high-quality protein and is typically well-tolerated and quickly digested. Whey protein may cause digestive upset in individuals with dairy allergies and sensitivities.
Fava Bean Protein Isolate: Fava bean protein is a plant-based protein derived from fava beans. It's considered to have similar digestibility to whey protein. (3)

Pea Protein Isolate: Pea protein is derived from yellow peas, making it a vegan-friendly alternative to whey protein. It's considered a high-quality protein since it contains all nine essential amino acids and is easily digestible. (4)

Flax, Chia, and Hemp Seeds: These seeds are good sources of plant-based protein, omega-3 fatty acids, fiber, and antioxidants. They have a mild taste and tend to blend easily into any recipe.

Maple Sugar: Maple sugar is considered a natural sweetener and used as an alternative to table sugar, and it contains mainly sucrose, like table sugar. It's made from boiling the sap of maple trees, similar to the process of making maple syrup.

Maca Root: Maca is a plant ingredient that's considered an adaptogen. Adaptogens help the body adapt to stressors. Maca is linked to a wide variety of health benefits, but research in humans is limited. (5) Maca is commonly found in dietary supplements and can be purchased in powdered form to add to food and beverages.

Himalayan Pink Salt: Many people believe this pink-hued salt is healthier than table salt because it contains more minerals. This 2020 study found pink salt does have a higher mineral content than other types of salt, but you'd have to eat several teaspoons to get enough minerals for it to have any benefit. (6) It's unlikely that a pinch of pink salt in recipes or this product adds any real health benefit.

ACE-K: ACE-K stands for acesulfame potassium, which is a calorie-free artificial sweetener. This is a controversial ingredient with some safety concerns, and there is evidence linking ACE-K to cancer in animal studies. (7)

Sucralose: Sucralose is an artificial sweetener that does not contain any calories and is hundreds of times sweeter than table sugar. Many people recognize sucralose as the product Splenda. Sucralose is controversial because some believe it can increase blood sugar levels, damage the gut microbiome, and produce carcinogenic compounds when exposed to high heat. More research is needed to support these theories of adverse effects in humans.

Monk Fruit: Monk fruit is a natural plant-based sweetener that doesn't add any calories, and it's much sweeter than table sugar. Monk fruit isn't associated with any side effects, but some people experience a bitter taste or unpleasant aftertaste when they eat it.

Flavorings: Oats Overnight contain a variety of ingredients for flavor, including cinnamon, nutmeg, vanilla, cocoa, powdered fruit (i.e., pumpkin, strawberry, apple), dried fruit (i.e., apple, blueberries), coffee, and natural flavors.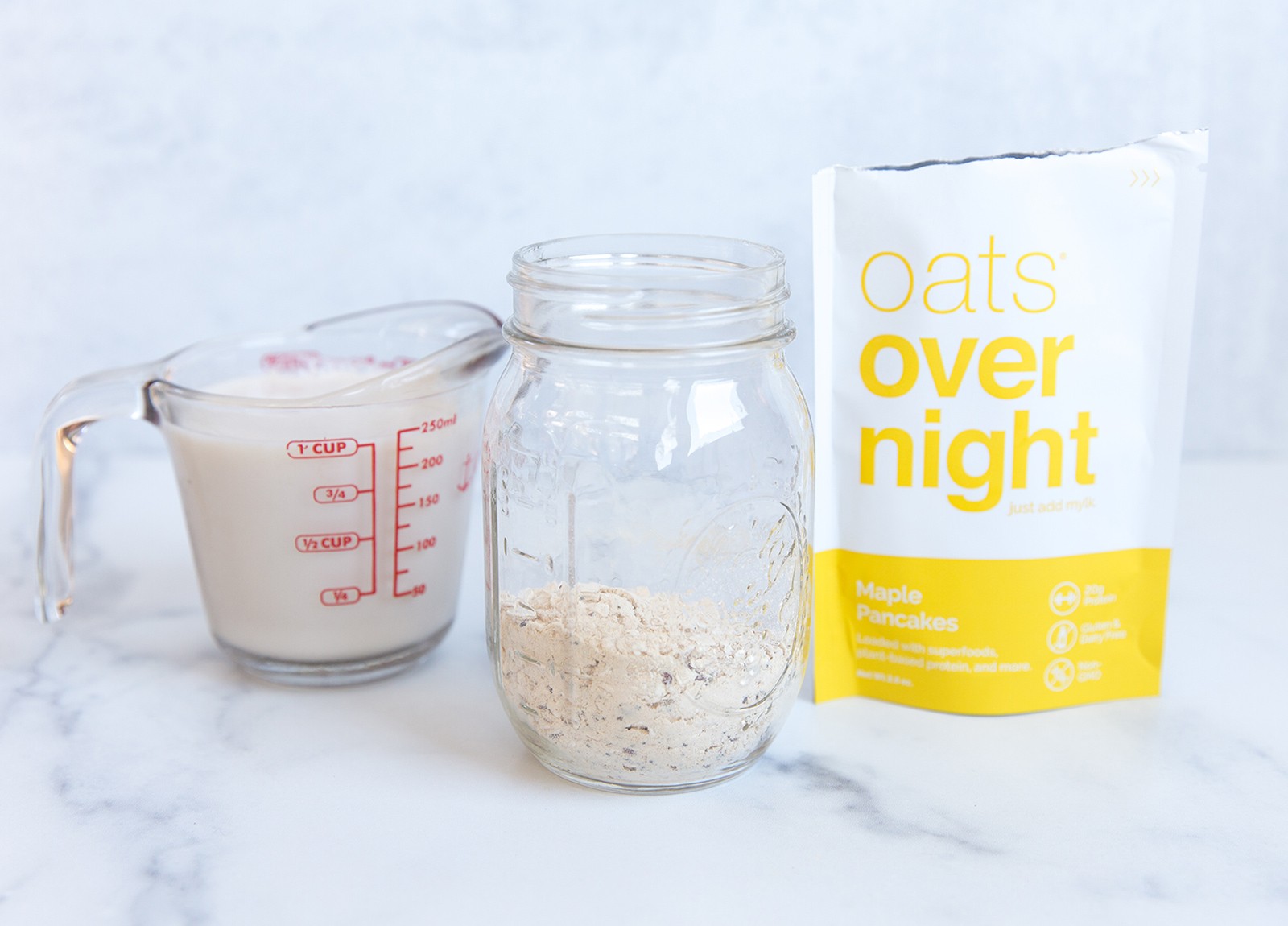 Is Oats Overnight Healthy?
Some, but not all, flavors of Oats Overnight may be a healthy alternative to instant flavored oatmeal packets for some people.
Oats are a good breakfast choice since they contain fiber and plant-based protein, which helps keep you full throughout the morning, and the carbohydrate content helps provide sustained energy.
Oats Overnight contains added protein, which doesn't necessarily make the product healthier than a bowl of oatmeal without additional protein.
The added protein may be necessary for individuals who struggle to eat enough protein throughout the day or don't eat other high-protein breakfast foods, including eggs or yogurt, for whatever reason.
Eating more protein and fiber at breakfast may help reduce appetite later in the day, which can be helpful for individuals trying to lose weight.
Compared to sugary breakfast cereals and some instant oatmeal that's heavily sweetened, Oats Overnight may be a more satiating and healthier option.
Compared to making your own oats, whether you cook them on the stovetop or soak them overnight in the fridge, it's probably not a healthier option. Making your own oats allows you more control over ingredients, flavor, and how much sugar is added.
Oats are a good source of plant-based iron, but Overnight Oats don't contain many vitamins and minerals compared to other fortified breakfast cereals.
However, many instant oatmeal products are lacking vitamins and minerals as well. It's essential to vary your food choices to get various nutrients and make sure you're getting the vitamins and minerals your body needs.
Oats Overnights contain no artificial colors or flavors, but some of the flavors do contain artificial sweeteners.
Artificial sweeteners are generally not considered healthy. Some artificial sweeteners are linked to increased cravings for sweets, impaired blood sugar control, poor gut health, and cancer.
The added sugar content of Oats Overnights ranges from 0 grams to 9 grams per serving, depending on flavor.
Most people eat too many added sugars. A general rule of thumb is to choose foods that contain 5 grams of added sugar or less per serving.
I suggest trying the Pumpkin Spice or Mint Chocolate Chip Cookie flavors. These two contain the least amount of added sugar and are sweetened with powdered dates and monk fruit instead of artificial sweeteners.
Who Is It For?
Oats Overnight is for individuals who enjoy eating hot or cold oatmeal and want to increase the amount of protein they consume at breakfast.
The product is designed for busy people who want a grab-and-go breakfast that is easy to make and will keep them full through the morning.
When Oats Overnight is prepared with 8 ounces of milk, it's shaken and sipped out of a blender bottle to be taken on the go and consumed while commuting or working without using utensils or serving bowls.
Oats can be contaminated with gluten and unsafe for individuals with celiac or gluten sensitivity. The oats used in Oats Overnight are from a certified gluten-free facility.
Who Is It Not For?
Oats Overnight is not a low-carbohydrate food and will not be compatible with low-carb or ketogenic diets. Because it contains grains, it's also not suitable for Paleo lifestyles.
The dairy-free flavors are vegan, but the other flavors that contain whey protein are not vegan-friendly. About half the flavors of Oats Overnight contain dairy in the form of whey protein, so they are not appropriate for anyone with a dairy allergy or sensitivity.
The current dairy-containing flavors are Strawberries & Cream, Mocha Dream, Green Apple Cinnamon, Birthday Cake, Mint Chocolate Chip Cookie, Peach Upside Down Cake, Chocolate Peanut Butter Banana.
The Chocolate Peanut Butter Banana and Peanut Butter Cookie Crunch flavors contain peanut flour and should be avoided by individuals with nut allergies.
The Mocha Dream, Chai Latte, and Caramel Cold Brew flavors contain caffeine.
Although the amount of caffeine they contain is less than a cup of coffee, I'd recommend caffeine-sensitive individuals skip these flavors to avoid stimulant-related side effects like jitters, anxiety, and sleeplessness.
The following flavors contain the artificial sweeteners sucralose and ACE-K: Chocolate Peanut Butter Banana, Peach Upside Down Cake, Green Apple Cinnamon, Mocha Dream, and Strawberries & Cream.
Individuals who avoid artificial sweeteners or experience digestive upset from eating them should avoid these flavors.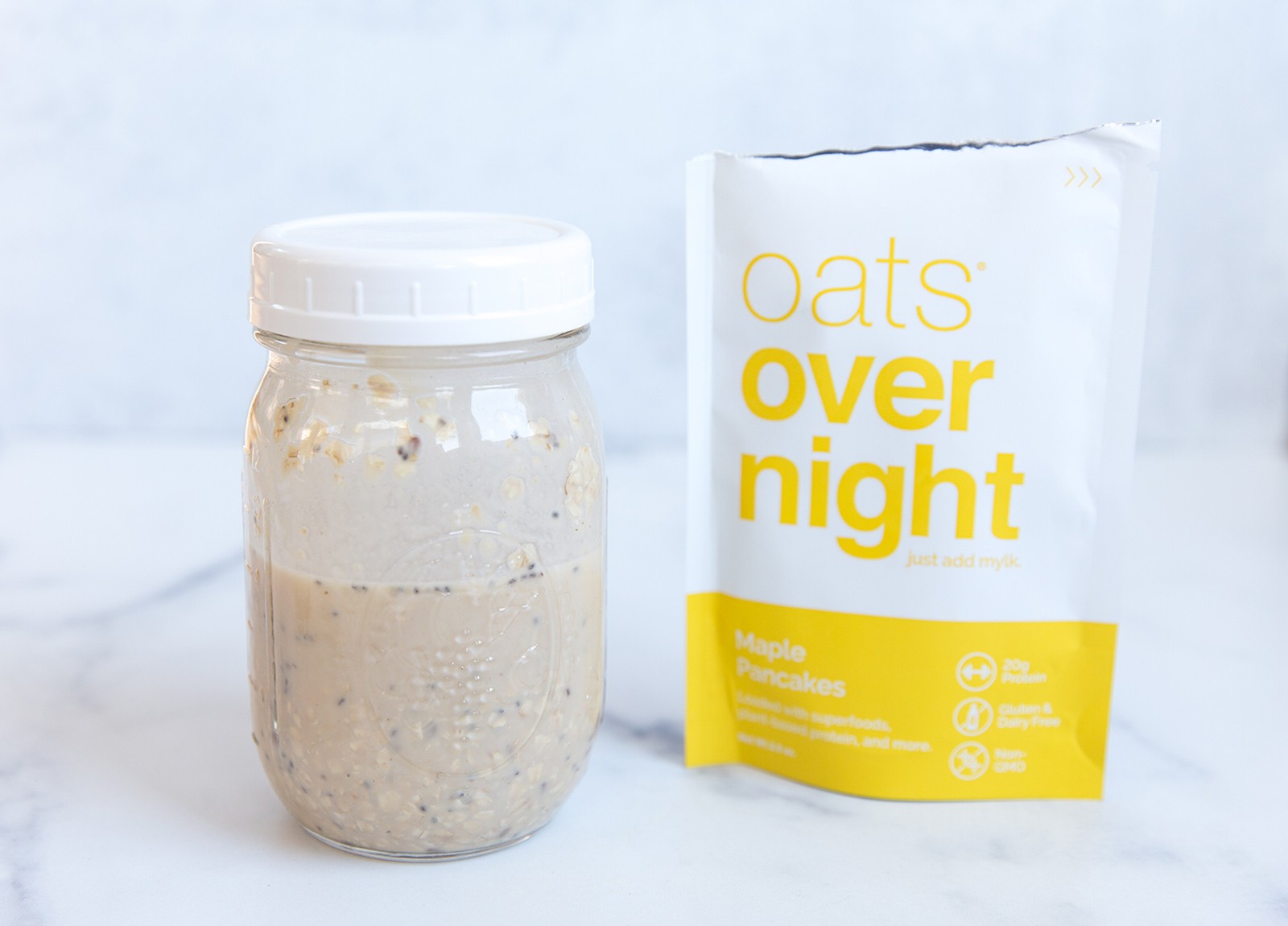 How Does It Taste?
I purchased a variety pack of dairy-free Oats Overnight flavors from Amazon.
I chose the dairy-free flavors since my digestion tends to be sensitive to whey protein, and I wanted to avoid the flavors that contain artificial sweeteners.
I'm a fan of both hot and cold oats for breakfast and have been making my own overnight oats for years. I like my overnight oats on the thicker side with lots of mix-ins for texture and flavor, like dried fruit, nuts, and chia seeds.
I've never found overnight oats to be complicated or time-consuming to make, so I was curious how this product would compare with both preparation and flavor.
The packaging includes three ways to prep the oats:
Mix with 8 ounces of milk and refrigerate overnight for a cold, drinkable consistency
Mix with 4 ounces of milk and refrigerate overnight for a cold, spoonable consistency
Mix with 4 ounces of milk and heat for a hot bowl of oatmeal
I tried the oats all three ways and preferred them made with 4 ounces of milk, either cold or hot. When made with 8 ounces of milk, it felt like I was taking mouthfuls of a watered-down bowl of oats.
Yes, it was sippable, but it was also chewy, and some of it stuck to the bottom of my jar despite giving it a shake before eating.
I tried the following four Oats Overnight flavors:
Peanut Butter Cookie Crunch: Not overly sweet with a subtle peanut butter flavor and tiny pieces of cacao nibs that added a bit of crunch. In my opinion, this flavor could use more peanut butter flavor.
Maple Pancakes: Had a definite maple smell and tasted sweeter than the Peanut Butter Cookie Crunch. The sweetness tastes different than pure maple syrup, almost artificial even though there are no artificial ingredients.
Blueberry Cobbler: Smelled and tasted very strongly of blueberries, to the point it was almost too strong and artificial.
Chai Latte: Not very sweet, with very strong warm spice notes from the chai blend, and a somewhat bitter taste. This was my least favorite, and I ended up only taking a couple of bites.
None of these flavors were particularly memorable or delicious enough for me to crave them again. I had my family taste all four flavors as well, and as my partner put it, this oatmeal tastes "just ok" and "not too bad."
The artificial-like taste I sensed in these flavors could be due to the use of natural flavors or the monk fruit sweetener.
Even though monk fruit extract is sweeter than sugar, it's one of many sweeteners that can activate receptors on our taste buds that sense bitter flavors and contribute to an aftertaste. (8)
All four flavors left a somewhat unpleasant aftertaste in my mouth, likely caused by the monk fruit sweetener.
For me, the biggest deal-breaker with this product is the texture. The oats appear to be finely chopped but still add a considerable amount of lumpy texture and chewiness to the meal.
It's not quite the same as making oatmeal with intact rolled oats, but it's also not a smooth, porridge-like consistency.
All of the flavors I tried had a chalky mouthfeel, which I'm guessing is caused by the protein powder since I've experienced the same texture when I've tried adding protein powder to other recipes.
Overall, the flavor and texture of Oats Overnight didn't come close to what I can make myself with a few simple ingredients.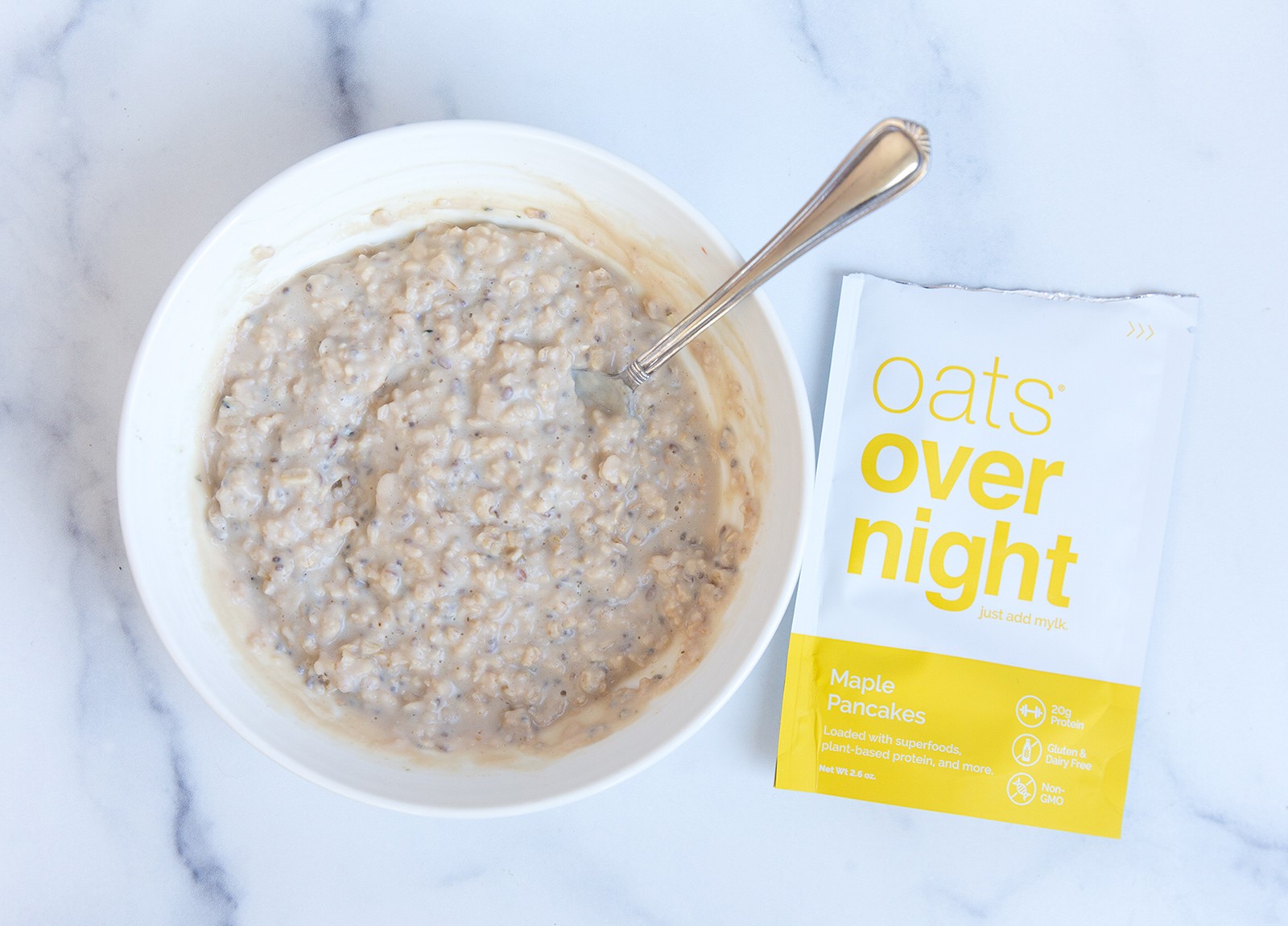 Cost and Where to Buy Oats Overnight
You can purchase Oats Overnight from the Oats Overnight website or on Amazon.
The cost of Overnights Oats ranges from $45 to $84, depending on how many meals you include in your order. The following prices are with the Subscribe & Save option selected:
16-meal pack: $45 ($2.81 per meal) — includes $15 off first order, $4 off all future orders, free new flavor in each box
24-meal pack: $63 ($2.63 per meal) — includes $21 off first order, $6 off all future orders, free new flavor in each box
You can't mix and match flavors unless you purchase multiple 16 or 24 bundles or enroll in the Oats Overnight subscription program.
If you want more than one flavor, there's a "party pack," which contains an assortment of 8 popular flavors. There are also two variety packs. One dairy and one non-dairy, each containing two packets of 4 different flavors.
It's too bad this product can't be purchased individually or as a smaller sample bundle so you can try the product in a couple of flavors without committing to a larger order.
Personally, when I ordered this, I didn't want 16 meals. I would have been happy to have one of each flavor instead of two.
All orders ship free, and first-time orders on the Overnights Oats website include a free blender bottle that can be used to prep your oats.
You can get a 10% discount on the Oats Overnight website if you sign up for their Subscribe & Save option.
Other perks to signing up for the brand's subscription program include the ability to mix and match flavors in each order, one free unreleased flavor with each order, and a lifetime replacement plan for your blender bottle.
The pricing is the same for each meal bundle on Amazon. Amazon also offers a subscribe and save option, saving you 10% to 15%. Amazon has an additional bundle that includes 8 meals and a blender bottle for $39.
Oats Overnight offers a 100% money-back guarantee on all orders and a "love it or swap it guarantee" that lets you return unopened packs of flavors you don't care for in exchange for another flavor.
Compared to grabbing a cup of oatmeal from a coffee shop or drive-through, the price of Overnight Oats is on par. However, Overnight Oats has added protein and comes in a wide variety of flavors that convenience oatmeal options may lack.
The price of Overnight Oats is also similar to ready-made overnight oat products. MUSH, RXOats, or Brekki, found in the refrigerated section in grocery stores, cost roughly $2.50 to $3 per serving.
Overnight Oats seems relatively affordable for a convenience oatmeal product at about $3 per meal.
How Oats Overnight Compares to Alternatives
MUSH, Brekki, and RX A.M. Oats
Compared to ready-made overnight oat products, like MUSH and Brekki, Oats Overnight contains more protein. Some flavors of Oats Overnight also contain more iron, calcium, and potassium.
MUSH and Brekki are available in several flavors, and both are vegan-friendly.
MUSH does not contain added sugar. I've tried several flavors of MUSH and have been impressed that they taste so good without any sweetener.
Brekki contains buckwheat groats, flax seeds, and chia seed, and has added sugar in the form of coconut nectar and organic cane sugar.
Both of these products have similar calories, total fat, and fiber per serving compared to Oats Overnight.
RX A.M. Oats is an instant oatmeal product that can be prepared hot or cold. It's available in packets or cups, comes in 4 flavors, and contains additional protein from almonds and egg whites.
Each serving contains 12 grams of protein, which is less protein than a serving of Oats Overnight.
RX A.M. Oats contain no added sugars. They're not vegan-friendly, unlike some flavors of Oats Overnight, since they contain eggs.
The cost of Mush, Brekki, and RX A.M. Oats is roughly $2.50 to $3 per serving, which is comparable to Oats Overnight at $3 per serving.
Quaker Protein Instant Oatmeal
Quaker Protein Instant Oatmeal is just like the classic packets of Quaker Instant Oatmeal with the addition of whey protein for 10 grams of protein per serving. This is less protein than Oats Overnight.
Quaker Protein Instant Oatmeal is available in fewer flavors and contains more added sugar than Oats Overnight.
Quaker Protein Instant Oatmeal is more affordable, costing just $23.70 for a box of 24 packets, or about $0.99 per serving.
Kodiak Cakes Protein-Packed Oatmeal
Kodiak Cakes Protein-Packed Oatmeal packets contain pea, whey, and milk protein for 12 grams of protein per serving.
Kodiak Cakes Protein-Packed Oatmeal has less protein, calories, fat, and fiber than Oats Overnight, but similar amounts of added sugar.
Like Quaker, Kodiak Cakes Oatmeal is more affordable than Oats Overnight. It costs $36.46 for a box of 24 packets, or $1.52 per serving.
Our Take
All of the above oat products appeal to the convenience factor of individually portioned, easy-to-prepare meals.
All the above-mentioned brands have an edge over Oats Overnight because they're widely accessible at many grocery stores. However, those who don't mind ordering groceries online should not have a problem with that.
Ultimately, the best instant oatmeal breakfast for you is one that matches your style of eating and offers flavors you enjoy.
This means you will need to try Oats Overnight for yourself to see if the taste and texture of the flavors will be appealing enough to justify choosing this product over other brands.
The Bottom Line
Oats Overnight is an affordable, convenient, high-protein instant oatmeal available in an assortment of flavors.
Although the product is designed to be a drinkable form of overnight (aka cold) oatmeal, it can also be eaten warm.
While the additional protein content of Oats Overnight may provide more satiety than a bowl of oatmeal without added protein, only you can decide if the flavor or texture of Oats Overnight sets it apart from the competition.
Additional Healthy Breakfast Ideas
Consider learning how to make your own overnight oats. Once you have a basic recipe you like, it's easy to change the flavor with mix-ins like fresh berries, mashed banana, nut butter, chopped nuts, shredded coconut, dried fruit, or chocolate chips.
If you're trying to eat more protein at breakfast, you could add a scoop of any protein powder or powdered collagen to a bowl of hot or cold oatmeal.
Other protein-packed breakfast ideas are smoothies made with a scoop of powdered collagen or protein powder, eggs, and plain Greek yogurt.
If you have concerns or questions about your protein intake or need help planning satisfying and balanced meals, speak with a registered dietitian.
Thanks for your feedback!
In a few words, please tell us how this article helped you today.
Please let us know how we can improve this article by selecting your concern below.
Thank You! We appreciate your feedback.
*
Please select at least one topic:
Please Note: We cannot provide medical advice. This feedback will help us continue improving your user experience on WellnessVerge.
Please Note: We cannot provide medical advice. This feedback will help us continue improving your user experience on WellnessVerge.
At WellnessVerge, we only use reputable sources, including peer-reviewed medical journals and well-respected academic institutions.