WellnessVerge is reader-supported. We may earn a commission when you make a purchase through the links on this page. Learn more about our process here.
Why You Can Trust Us
Every article and review on WellnessVerge is thoroughly researched and fact-checked by licensed health professionals. Our editorial team is made up of registered dietitians and medical doctors.
Every piece of content is also medically reviewed to ensure accuracy and alignment with sound scientific evidence and medical consensus. We only use peer-reviewed journals and reputable medical sources to form our conclusions and recommendations.
We operate with total editorial independence, and our editorial policies ensure that your well-being comes first. Based on our rigorous research, we only recommend products that are worth considering. We always disclose any ads or partnerships with brands featured on our site.
Best Prepared Meal Delivery Services for 2023, According to a Dietitian
Prepared meal delivery services provide healthy, pre-made meals that are shipped right to your door. While expensive, they are convenient and may make it easier to eat healthy. Here are the 4 best fully prepared meal delivery services of 2023.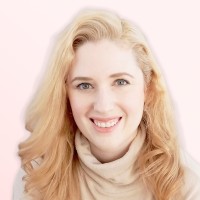 Medically Reviewed by
Anastasia Climan, RDN, CD-N
Registered Dietitian Nutritionist
Anastasia Climan is a registered dietitian whose career progressed into public health, corporate wellness, and private practice roles. She earned a Bachelor of Science from the University of Connecticut's Coordinated Undergraduate Dietetics Program in 2011. She's led wellness initiatives on HIV/AIDS, children's health, and diabetes.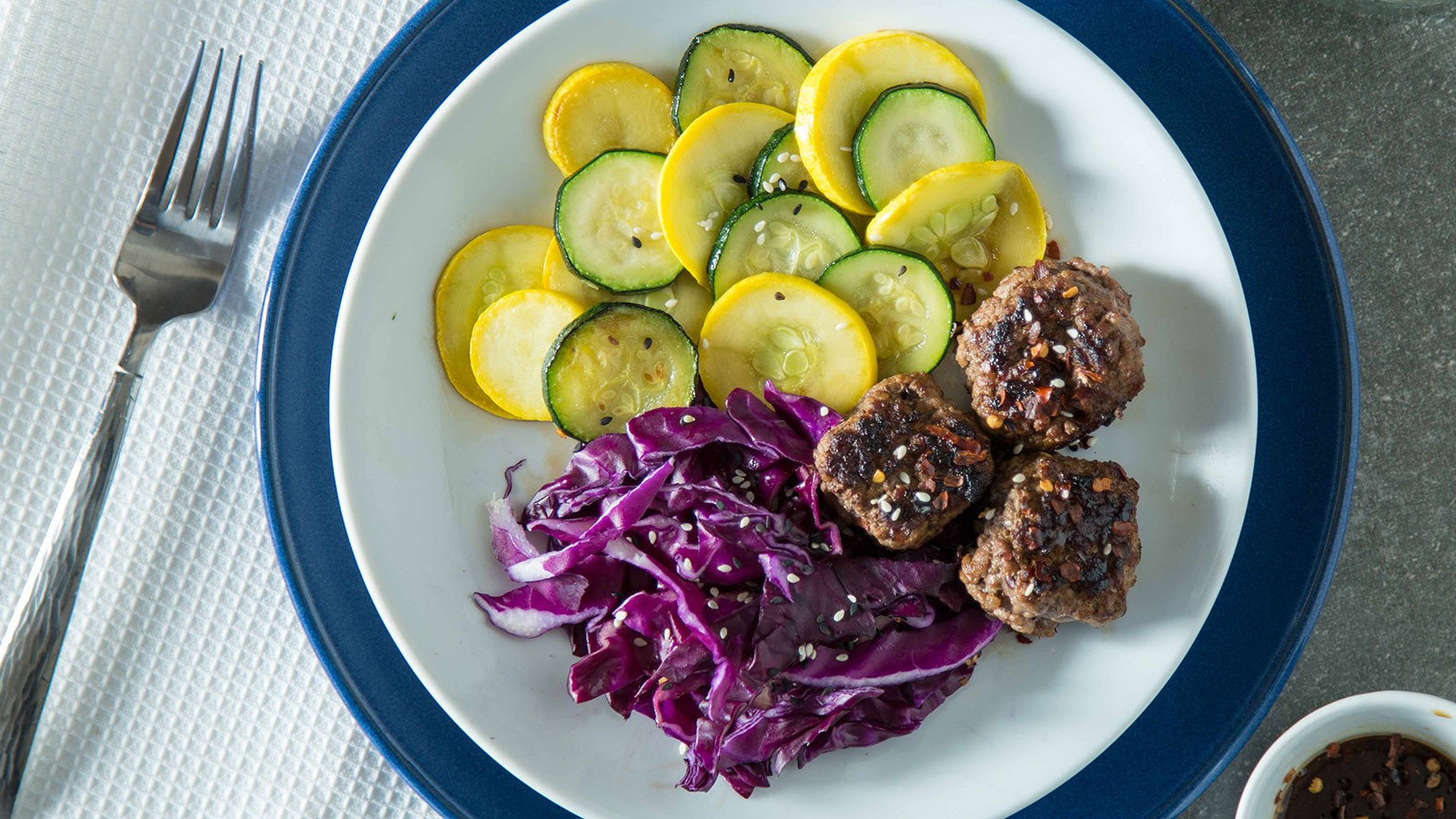 Meal delivery services are an excellent way to include more healthy meals in your daily routine, especially if you don't have time to meal plan, cook, or grocery shop.
They provide fully cooked, fresh or frozen meals that only need to be reheated before eating.
There are several different companies offering meal delivery, though, and it can be difficult to choose which one would be best for you.
We've assembled this list of the best meal delivery companies based on:
Taste
Ingredient quality
Meal plan options
Subscription flexibility
Here are the best prepared meal delivery services of 2023.
Summary of Our Picks
Best Tasting Meal Delivery: Factor_
Key Takeaway
Factor is a meal delivery company that offers a variety of keto-friendly, plant-based, and low-calorie meal options — along with add-on items like desserts, snacks, and side dishes. Their meals are highly rated for flavor and are a good fit if you're on a low-carb or plant-based diet.
The Experience
Factor is a subscription meal delivery service that offers a variety of boldly-flavored dishes for people who want to eat healthier. Their meals prominently feature lean proteins, vegetables, and whole grains.
In my experience, Factor meals reheat well and taste very good — especially for pre-made meals.
I had no complaints about any of the meals I tried, including dishes like the Keto Poblano Bowl with Roasted Broccoli "Rice" & Scallion Sour Cream and the Peruvian Shrimp Bowl with Red Pepper Cauliflower "Grits" & Roasted Broccoli.
They were filling and flavorful.
Factor offers a rotating menu for you to choose from each week, featuring about 30 different meals.
How It's Different
Factor offers meals with really appealing and interesting flavors — like Creamy Parmesan Chicken with Roasted Broccoli & Tomatoes, or Peanut Buddha Bowl with Cilantro Quinoa, Gochugaru-Spiced Peanuts & Sesame Broccoli.
They also feature a large number of keto-friendly and plant-based options each week, along with their low-calorie Calorie Smart and protein-filled Protein Plus line of meals.
Additionally, Factor is one of few prepared meal delivery services that offers add-on items. With any order, you can add seasonal meal bundles, breakfast foods, shakes and smoothies, extra proteins, desserts, side dishes, or snacks.
Who It's For
Thanks to their large variety of keto and plant-based options, Factor is a great choice for anyone following a keto or vegetarian diet.
Additionally, they feature bold flavors in their meals, and many reviewers (including myself) agree that the food tastes excellent and reheats well — so it's also a good choice for people who simply want the best-tasting meal delivery service available.
Cost
Factor meals cost $11–$15 per serving. The more meals you order each week, the lower the price per serving will be. Currently, you can choose 6, 8, 10, 12, 14, or 18 meals per week.
Add-on prices vary depending on the item and quantity, and shipping is $9.99 per box.
You can change how many meals you receive, pick new meals, choose add-on items, skip weeks, or cancel your account anytime online.
Best Meal Delivery for Weight Loss: BistroMD
Key Takeaway
BistroMD offers frozen meals for weight loss. All their meals are 400 calories or less, and you can order either 2 or 3 meals per day. The meals reheat well, even directly from the freezer, but BistroMD's shipping is nearly $20 per order. BistroMD is a good fit for people who are trying to lose weight, or for people who prefer frozen meals over fresh.
The Experience
BistroMD is a bit of a cross between a meal delivery service and a weight-loss program.
All their meals are less than 400 calories, and they are designed by registered dietitians to be nutritionally balanced to help you meet your weight-loss goals.
Additionally, BistroMD's meals are delivered frozen. When you order BistroMD, you can choose between these six different plans:
Signature: Variety of low-calorie dishes.
Gluten Free: Free of gluten-containing ingredients.
Heart Healthy: Low in salt and fat.
Keto Flex: Low-carb metabolic reset.
Diabetic: Low in carbs.
Menopause: Low in carbs.
BistroMD's menus may feature 150 or more meals to choose from each week, including breakfasts. You can also purchase snacks.
They also have two weight loss programs designed specifically for men and women. You can choose between a 7-day program, a 5-day program, or call them to get a weight loss program customized for you.
How It's Different
Unlike the other services on this list, BistroMD's meals are shipped frozen and designed to be stored in the freezer. Although you can freeze the meals from other services that arrive fresh, their quality may suffer.
On the other hand, I found that all of my BistroMD meals reheated very well and had a really good flavor and texture — and I'm not usually a big fan of frozen meals.
I was surprised to find that I really enjoyed their salmon dishes — because fish is not something that usually heats well in the microwave. My favorites were the Salmon with Dill Mustard Sauce and Grilled Salmon with Creamy Pesto.
However, the portion sizes are on the smaller side.
BistroMD also allows you to purchase up to 20 meals per week, which would cover breakfast, lunch, and dinner for seven days, with the exception of a single meal. They also offer snacks as an add-on purchase.
Who It's For
BistroMD is a good choice if you're trying to lose weight and you want to do so with minimal need to cook or grocery shop.
Eating three of their calorie-controlled meals each day would provide about 1,200 calories, while also providing plenty of protein and fiber to help promote satiety. (1)
Although 1,200 calories can be low for many people even when trying to lose weight, you can also easily add some snacks of your own or those purchased through BistroMD to bring the calories up to a more sustainable level.
BistroMD is also a good choice if you want meals that will maintain their quality in the freezer. The meals are designed to be frozen, so they may have better taste and texture after reheating from frozen than meals that were delivered fresh.
Cost
BistroMD meals cost $10.99–$14.99 each, depending on how many you order.
You can choose between:
Full Program (breakfasts, lunches, and dinners): 5 days (15 meals) or 7 days (20 meals)
Lunches & Dinners Only: 5 days (10 meals) or 7 days (14 meals)
For the lowest per-serving price, choose the Full Program for 7 days.
After ordering, you can add snacks if you'd like for an extra fee.
However, BistroMD's shipping is very expensive — $19.95 per order. You may find promotions on the website offering free shipping and a percentage off for new customers.
Although they will pre-fill each box with meals of their choosing, you can swap these out if you'd prefer other meals. You can also skip weeks, cancel, or change your plan size anytime on the BistroMD website.
Related: Best Meal Delivery Services for Weight Loss
Best Meal Prep Delivery: Trifecta Nutrition
Key Takeaway
Trifecta Nutrition offers high-protein meals and meal prep ingredients made with high-quality meats and organic vegetables. They have keto, paleo, vegan, and vegetarian meal plans. However, you can't choose your own meals with these plans. If you want to create your own meals, they offer a large variety of pre-cooked meats, vegetables, and grains.
The Experience
Trifecta is a meal delivery company that offers pre-made meals and pre-cooked ingredients to create your own meal preps.
They specifically target athletes and people who lead active lifestyles, so their meals are all high in protein.
They offer vegan, vegetarian, keto, paleo, Whole30, and standard clean-eating meal plans. With these meal plans you aren't able to choose your own meals — you'll receive a selection of meals they choose.
However, they also offer a variety of meats, vegetables, and grains for building your own meals. These ingredients are all fully cooked.
I liked the flavor of all of the Trifecta meals that I tried, especially the Beef Stroganoff and Cheesy Bacon Chicken, but I thought in some meals that the diced onions were too large.
Of course, this is just a personal preference of mine.
I personally haven't tried the meal prep program, but reviewers say that the quality and taste of the meal components are excellent.
How It's Different
Trifecta stands out from other meal delivery services because of their food quality standards. They strive to use all organic ingredients, along with high-quality meats.
Their beef is 100% grass-fed rather than grain-fed. Grass-fed beef is richer in omega-3 fats than grain-fed or grain-finished beef. (2)
Additionally, they use sustainably-sourced, wild-caught fish — which may contain fewer contaminants than farmed fish. (3)
Their other meats are all free-range, which may result in a healthier animal and higher quality meat from that animal. (4)
Who It's For
Trifecta is a great fit for people who prefer their meals to have organic ingredients and higher-quality meats — like grass-fed beef and wild-caught seafood.
Because they offer strict keto, paleo, and vegan meal plans as well, they're also a good option for people who follow these diets.
Finally, their option to purchase individual ingredients for your own meal prep is a unique one that's not offered by other services.
So if you want to create your own meal prep, but save time on grocery shopping and cooking, then Trifecta is a good fit.
Cost
Trifecta's meal prep option is the most cost-effective plan they offer. It requires a minimum order of $119, but the price of individual items varies.
I was able to create 3 full meal preps (each with a meat, vegetable, and grain) for a total of 12 servings — breaking down to about $9.91 per meal.
On the other hand, their classic meal plans with complete meals cost about $11.24–$14.28 per serving. Shipping is free on all orders.
Trifecta allows you to alter how frequently you receive shipments and how much food you receive in each order.
With their basic meal plans, you aren't able to choose exactly which meals you want. However, you can skip weeks or cancel anytime online.
Best Plant-Based Meal Delivery: Daily Harvest
Key Takeaway
Daily Harvest offers vegan and gluten-free meals that are easy to prepare and full of organic fruits and vegetables. They offer a variety of quick, simple meals that many other services don't offer — like smoothies, soups, flatbreads, grain bowls, and oat bowls. However, their serving sizes can be on the small side, according to some reviewers. You may like Daily Harvest if you're looking to stock up on convenient plant-based meals.
The Experience
Daily Harvest is a plant-based meal delivery company that offers quick and easy meals that are full of organic fruits and vegetables. Their meals are all completely plant-based and gluten-free, and most of their meals are organic as well.
Daily Harvest offers smoothies, soups, flatbreads, oat bowls, grain bowls, vegan ice cream, and more. All of these items are delivered frozen and can be stored in your freezer.
I have tried Daily Harvest before and enjoyed the items I tasted, even though I don't follow a vegan diet.
Their whole food smoothies were easy to blend, requiring only to be poured into a blender cup with your choice of milk. I also thought their bowls were really flavorful.
Their meals are high in fiber and rich in vitamins, minerals, and antioxidants from plant foods.
But the serving sizes can be on the small side, according to some reviews — especially if you are active or have a large appetite.
How It's Different
Daily Harvest stands out from other meal delivery services because it offers different types of meals — like smoothies, soups, oat bowls, ice creams, and flatbreads.
All of these meals are very easy to prepare, requiring either microwaving, baking, blending, or no prep at all.
Their plant-based meals also highlight a wide variety of fruits, vegetables, herbs, and spices.
For example, the Chickpea + Za'atar Harvest Bowl features zucchini, chickpeas, tomato, raisins, Cordyceps mushroom, and za'atar — a Middle Eastern spice blend.
Who It's For
Daily Harvest is an ideal fit for people who follow a gluten-free or vegan diet and who want to stock their freezer with meals that are easy to prepare.
Their smoothies, in particular, make an easy and healthy on-the-go meal, and they also offer several other options for quick breakfasts, lunches, and snacks.
For this reason, Daily Harvest may be a good choice if you want some of these easy meals on hand — even if you're not vegan or gluten-free.
You can easily add extra protein sources such as shrimp, eggs, or canned tuna to tweak these meals to your dietary preferences.
Cost
Daily Harvest's meals range in price from $5.99 to $11.99 per serving. Most of them are single-serving meals, but a few contain multiple servings — namely the Crumbles (plant-based meat) and the Mylk (almond milk).
You can choose between 9, 14, or 24 items per box. Their 14-item boxes receive a $10 discount, and 24-item boxes receive a $25 discount. Shipping is free.
Daily Harvest allows you to schedule your deliveries, skip deliveries, or cancel anytime.
Related: Best Plant-Based Meal Delivery Services
Quick Comparison Table
Factor_
BistroMD
Trifecta
Daily Harvest
Cost Per Serving
$11–$15
$10.99–$14.99
$9.91–$14.28
$5.99–$11.99
Shipping Cost
$9.99
$19.95
Free
Free
Meal Types Offered

Keto

Vegetarian

Vegan

Low-calorie

Low-calorie

Low-carb

Gluten-free

Keto

Low-sodium

Low-fat

Women's weight loss

Men's weight loss

Keto

Paleo

Whole30

Vegan

Vegetarian

Vegan

Vegetarian

Gluten-free

Why It Stands Out

Excellent reviews for taste.

Keto and vegetarian options.

Offers low-calorie and frozen meals.
Organic produce, high-quality meat, and meal prep options.

Fully vegan and gluten-free.

Minimal prep required.
Why Use a Meal Delivery Service?
There are several reasons you may be interested in using a meal delivery service. Here are a few common reasons people decide to sign up for them:
Convenience
Ordering home delivery meals saves a lot of time. You don't have to meal plan, go to the grocery store, or cook — which could save you hours over the course of a week.
Premade meal delivery is also a convenient option for small households of one or two people who don't need or want to cook full meals regularly.
Weight Loss or Health Reasons
Meal delivery services make it easier to stick to your diet — whether you're trying to lose weight or need to eat in a particular way due to dietary restrictions.
Many meal delivery services offer gluten-free, allergen-free, vegan, vegetarian, low-carb, or paleo meals to suit a variety of dietary needs.
Additionally, it's much easier to count calories and stick to a calorie restriction for weight loss when using pre-prepared meals from healthy meal services.
Stocking the Freezer
If you're like me, you like to keep some easy, healthy meals on hand for busy nights or when you just don't feel like cooking.
Using a meal delivery service is a great way to stock up.
Even the meals that are delivered fresh can typically be stored in your freezer for anywhere from 2–6 months.
Work Lunches
If you need lunches for work, using a meal kit delivery service is a great option.
These meals can be reheated in the microwave, and they will save you time on packing a lunch, or they may help keep you avoid dining out or using the vending machine for meals at work.
Reducing Restaurant or Take-Out Spending
If you eat out or order delivery or take-out regularly, you may want a healthier alternative.
Having ready-to-eat meals on hand at home can make it possible to reduce how much you're spending on dining out.
Additionally, these meals are typically healthier than restaurant food.
Things to Consider When Choosing a Meal Delivery Service
Here are the criteria I used to choose the services on this list, along with some tips on how to pick the meal delivery company that would be the best fit for you.
Taste
Taste is a major consideration — we're probably not going to eat something if it doesn't taste great.
Unfortunately, I've tried a number of meal delivery services whose food just didn't taste good or didn't have a good texture after heating.
That's why this list is composed of meal delivery services that I've personally tried and thought tasted excellent.
I also checked reviews to make sure that my experience was, for the most part, in line with the experiences of other people who have tried the service.
Although it's not always possible, it's a good idea to try a few meals before making a more expensive commitment to a particular meal kit company — so that you can be sure you like the taste and texture of their food.
Ingredient Quality
For some people, ingredient quality is very important and they may prefer higher quality ingredients like grass-fed beef or organic produce.
Other people may still want healthy meals, but aren't as concerned with the type of produce or meat used.
Both of these are perfectly valid choices, so there are a variety of food quality standards represented on this list.
However, all of the services on this list make it a point to use simple, real food ingredients and avoid processed additives in their food as much as possible.
Meal Plan Options
Whether you eat a plant-based, gluten-free, low-carb diet, or none of the above, it's important that the meal delivery service you choose has the types of foods that you want or need to eat.
That's why all of the options on this list provide a variety of meal plans or different types of foods for a variety of special diets or dietary restrictions.
When choosing the best fit for you, look for a meal delivery service that offers the type of food you prefer or that meets your dietary needs — and that they offer a large variety of these types of meals so that you won't get tired of the food.
Flexibility
Finally, all of the services on this list are subscription-based and typically ship out a weekly box of meals.
However, I aimed to only include services with flexible subscription terms — all of these services make it extremely easy to cancel or skip weeks as needed directly on their website.
They also provide options to choose the exact meals that you want.
The Bottom Line
If you're looking to eat healthy while saving time planning, shopping, and cooking, you might be interested in trying a prepared meal delivery service.
These companies provide fully cooked, balanced meals for a variety of different dietary needs. All you have to do is reheat them.
Although they are more expensive than preparing your own meals at home, they can help you save time, eat out less, eat healthier, or stick to your diet or dietary restrictions.
To find the meal delivery that would be the best fit for you, be sure to consider taste and flavor options, the different meal plans available, the quality of the ingredients, and the flexibility of the subscription.
Any of the choices above are a great starting point.
Thanks for your feedback!
In a few words, please tell us how this article helped you today.
Please let us know how we can improve this article by selecting your concern below.
Thank You! We appreciate your feedback.
*
Please select at least one topic:
Please Note: We cannot provide medical advice. This feedback will help us continue improving your user experience on WellnessVerge.
Please Note: We cannot provide medical advice. This feedback will help us continue improving your user experience on WellnessVerge.
At WellnessVerge, we only use reputable sources, including peer-reviewed medical journals and well-respected academic institutions.