WellnessVerge is reader-supported. We may earn a commission when you make a purchase through the links on this page. Learn more about our process here.
Why You Can Trust Us
Every article and review on WellnessVerge is thoroughly researched and fact-checked by licensed health professionals. Our editorial team is made up of registered dietitians and medical doctors.
Every piece of content is also medically reviewed to ensure accuracy and alignment with sound scientific evidence and medical consensus. We only use peer-reviewed journals and reputable medical sources to form our conclusions and recommendations.
We operate with total editorial independence, and our editorial policies ensure that your well-being comes first. Based on our rigorous research, we only recommend products that are worth considering. We always disclose any ads or partnerships with brands featured on our site.
PhenQ Review: Hard to Justify the Higher Cost
Last Updated on August 4, 2023
PhenQ commands a higher price without clear reasons why consumers should pay more. While there is research for some of the ingredients, we believe higher-quality and cheaper options are available.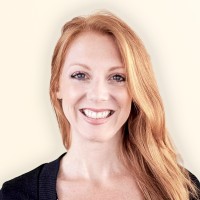 Medically Reviewed by
Natalie Olsen, MS, RDN, LD, ACSM-EP
Registered Dietitian, Certified Exercise Physiologist
Natalie is a registered dietitian, functional medicine practitioner and certified exercise physiologist with over 15 years experience in the health and wellness industry and holds a Master's degree in Human Nutrition and Functional Medicine through a collaborative program provided by the University of Western States and the Institute of Functional Medicine.

Key Highlights (TL;DR)
PhenQ is a stimulant-containing, multiple-ingredient supplement designed to target several aspects of weight loss.
PhenQ can be used to support your active lifestyle and a healthy diet, but it's not sustainable long-term.
All ingredients in PhenQ have been studied with varying degrees of evidence for weight loss benefits. However, some studies are very small in duration and participant size.
The strongest evidence is that Capsimax powder, caffeine, and chromium picolinate increase metabolism, burn fat, and support energy.
Most of PhenQ's ingredients are in lower amounts than those used in studies.
Not much is known about the brand behind PhenQ. There are a high number of customer service complaints on Trustpilot.
PhenQ is more expensive than its alternatives, but there are not enough convincing arguments to justify the higher cost.
Things to Like About PhenQ:
Offers a 60-day money-back guarantee (on all purchase options)
Uses all-natural ingredients
Lower caffeine amount than other stimulant-containing weight loss supplements
Provides a transparent product label
Important Considerations:
Possible stimulant side effects due to caffeine content.
No third-party testing to confirm that it has what it states on the label and to indicate the purity of the ingredients
Customer service complaints related to not getting your order or receiving a refund
PhenQ at a Glance
The weight loss supplement market is a crowded space known for big claims, loud promises, high prices, and little robust evidence. However, what can be said for certain is that no evidence would convincingly indicate that they can provide meaningful long-term weight loss benefits.
Still, some ingredients could offer short-term weight loss benefits for people who are already following a calorie-reduced diet and an exercise program.
PhenQ, from Wolfson Brands Limited, is one of many weight loss supplements containing multiple ingredients to help address various factors contributing to weight loss. These include suppressing appetite, increasing metabolism and fat burning, promoting energy, and improving mood.
It is meant to be taken twice a day — one capsule with breakfast and one with lunch.
PhenQ makes a lot of bold claims, but upon thorough evaluation, it leaves us wanting more. We'll unpack everything in our detailed review below.
PhenQ Ingredients and Research
Many of the ingredients in PhenQ have solid evidence to support their use for weight loss and energy, especially caffeine. However, PhenQ may not contain a large enough dose of the other ingredients to show any benefit in those aspects.
Additionally, from a big-picture perspective, it's important to remember that this supplement's effect on your body's fat-burning ability and appetite regulation are very small. These weight loss benefits can be completely canceled out if you're not eating a healthy diet and exercising.
Below we'll break down each ingredient.
Capsimax Powder
PhenQ contains Capsimax powder (Capsicum fruit extract) from red chili peppers, which is a source of Capsaicin. In one study, taking 2 mg of capsaicin increased calorie burn without increasing appetite or calorie intake, which may be helpful for weight loss. Another study showed that taking 4 mg of Capsicum for 12 weeks helped reduce body fat more than taking 2 mg. (1, 2)
A daily serving of PhenQ contains 2 mg of capsaicin from Capsimax, which matches the amount used in the studies referenced above.
α-Lacys Reset
α-Lacys Reset is PhenQ's specialized ingredient. This patented formula contains a combination of two amino acids: alpha-lipoic acid (ALA) and cysteine, which synergistically are supposed to aid in weight loss.
PhenQ has completed its own clinical study on α-Lacys Reset, showing that participants lost weight, reduced body fat, and increased muscle mass. However, it has no information on the number of participants, variables like food intake and exercise, and how the body fat was calculated. We were unable to retrieve a report of this study from the company, nor is it available in any scientific journal at this time.
When evaluating the effects of weight from the ingredients individually, one 24-week study found that 600 mg of alpha-lipoic acid per day was associated with greater weight loss than a placebo. (3) Another 2018 review of studies found that supplementation with alpha-lipoic acid (ALA) slightly decreased body weight and BMI. The study concluded that 1,200 mg of ALA is safe. (4)
Overall, the amount of ALA shown to be effective for weight loss is significantly higher than what is present in PhenQ since α-Lacys Reset blend amount is only 25 mg.
Regarding the research on cysteine (the other ingredient in α-Lacys Reset), a small study showed it may help reduce appetite, which may promote weight loss. (5)
Chromium Picolinate
Chromium picolinate (an essential mineral found in many foods such as meat, whole grains, and some fruits and vegetables) is a more easily absorbed form of chromium often found in dietary supplements. Chromium plays a role in carbohydrate and fat metabolism and may help reduce body fat and body weight.
Specifically, a 2019 meta-analysis found that 400 mcg of daily chromium supplementation did reduce weight, BMI, and body fat percentage. However, researchers concluded that these effects are minimal. (6, 7) Another 2018 study showed that 1000 mcg of chromium picolinate reduced appetite. (8)
PhenQ contains 40 mcg of chromium picolinate in a daily serving size, which is less than the amount used in these studies.
Caffeine Anhydrous
Caffeine anhydrous is dehydrated caffeine in the form of crystallized powder. Caffeine has been shown in many studies to boost metabolism and increase your body's fat-burning abilities, especially during exercise.
In one study, researchers found that a moderate dose of caffeine (3 mg/kg body weight, or about 200 mg for a 150-pound/67 kg person) could increase fat burn and decrease fatigue during one hour of exercise. (9)
In another trial, researchers found that fitness drinks containing 100–140 mg of caffeine could increase energy expenditure (how many calories you burn) and fat oxidation (the body's fat-burning process) during exercise and at rest. (10)
If taken per label instructions (2 capsules), PhenQ provides 200 mg of caffeine, which may offer some benefits.
Nopal Cactus Fiber
Copal cactus, also known as "prickly pears cactus," is native to the Southwest United States, Spain, Italy, and South Africa. This fiber binds to dietary fat and enhances its excretion, limiting the amount of fat the body absorbs. (11)
L-Carnitine Fumarate
L-carnitine is a naturally occurring amino acid found in foods like red meat, nuts, whole grains, and green vegetables.
One study noted that a combination of 200 mcg of chromium (an ingredient also included in PhenQ) and 1000 mg of carnitine daily for 12 weeks was linked to weight loss in overweight and obese women. (12) However, PhenQ contains significantly less of these two ingredients.
Additionally, other studies have shown L-carnitine to reduce BMI, body fat, and body weight, but at doses higher than what is present in this supplement. (13, 14)
B Vitamins
PhenQ contains vitamins B3, B6, and B12. These are water-soluble vitamins that are essential for supporting energy and mood. Studies have shown that supplementation with B vitamins and other nutrients may improve energy levels, cognitive function, and mood, but only if you're deficient in these vitamins. (15, 16, 17)
Iodine
Iodine is an element that helps support the thyroid and cells, which in turn supports metabolism. Our body does not make it on its own, and should be obtained from diet and supplements. According to the National Insititute of Health, men and women ages 19 and up should get 150 mcg of iodine daily. PhenQ contains just that amount when taking 2 pills daily. (18, 19)
InnoSlim®
InnoSlim is a patented blend containing Panax notoginseng extract and Astragalus membranaceus. We contacted NuLive Science, the manufacturer of this blend, to obtain human studies and they immediately provided us with them.
One small 2022 study done on 12 people showed that after 6 weeks of supplementing Astragalus and notoginseng, the participants experienced lowered fast glucose levels by 10–20%, significantly lowered HDL cholesterol (bad cholesterol), and a significant increase in AMPK levels. (20)
AMPK is a protein that helps the body keeps its energy levels balanced. When AMPK is activated, it may help the body burn fat and sugar energy as well as affect satiety. This may all help support weight management. Other studies confirm that ​​notoginsenosides, one of the main active compounds in Panax notoginseng, can help with weight management by activating AMPK. (21, 22)
Safety Considerations and Side Effects
Most of the ingredients in PhenQ are safe when the supplement is taken as directed. However, the caffeine content can be a concern.
If you take two servings of PhenQ per day as recommended, the supplement provides 150 mg of caffeine, which is around 1.5 cups of coffee daily.
If you're already getting caffeine from other sources, such as soda, coffee, tea, or energy drinks, you should be careful with PhenQ. Some people may experience jitters, headaches, nausea, anxiety, and an increased heart rate from excessive caffeine intake.
We confirmed with the company that PhenQ is not third-party tested. The company did say that its supplement is manufactured in an FDA-approved facility. However, that means that they registered with the FDA, which is a requirement for all supplements manufactured in the U.S. This still does not test the contents of the supplements for safety.
Certain ingredients in PhenQ may interact with medications, especially iodine.
If you have any underlying medical issues, including hyperthyroidism or thyroid autoimmunity, consult your physician before taking this supplement.
How Much Does PhenQ Cost?
PhenQ is only available on the brand's official website at the following prices:
1 Bottle: $70
3 Bottles: $140 ($46.66/bottle)
5 Bottles: $210 ($42/bottle)
The company offers a 60-day money-back guarantee minus shipping if you return any unused portion of your product within 67 days of receiving it. They also offer free US shipping on all orders.
How PhenQ Compares to Alternatives
For an accurate comparison to PhenQ, we selected two stimulant-containing weight loss supplements that use a multi-ingredient formula to target several weight loss factors, including controlling appetite, increasing metabolism, burning fat, and promoting energy.
Here's a summary of how PhenQ compares, followed by our insights:
| | PhenQ | Transparent Labs Fat Burner | Legion Phoenix Fat Burner |
| --- | --- | --- | --- |
| Uses | Suppress appetite, increases metabolism and fat burning, promotes energy, improves mood | Suppresses appetite, increases metabolism and fat burning, promotes energy and focus | Controls hunger and cravings, increases metabolism and fat burning, promotes focus |
| Ingredients | B vitamins, Iodine, Chromium picolinate, L-carnitine, InnoSlim®, Caffeine anhydrous, Capsimax powder, α-Lacys reset, Nopal cactus, Black pepper extract | Green tea leaf extract, Forslean, Natural caffeine (from green coffee bean), L-theanine, Red pepper extract, Black pepper extract | Vitamin B6 and B12, Iodine, Caralluma fimbriata, Forskolin, Caffeine anhydrous, 5-HTP, L-DOPA, Grains of paradise, Fucoxanthin, Black Ginger |
| Highlights | Strongest evidence for Capsimax Powder to increase metabolism and burn fat. The other ingredients are in lower doses than were used in studies or the studies are very small. | Strongest evidence for green tea leaf extract and ForsLean to suppress appetite, increase metabolism, and burn fat. Transparent label shows effective doses of ingredients. | Strongest evidence for Caralluma fimbriata and forskolin to suppress appetite, increase metabolism, and burn fat. Transparent label shows effective doses of ingredients. |
| Safety Concerns | Possible stimulant side effects due to caffeine content. Iodine may interact with some medications. | Possible stimulant side effects due to caffeine content. Forskolin may lower blood pressure or increase heart rate. | Possible stimulant side effects due to caffeine content. Forskolin may lower blood pressure or increase heart rate. |
| Daily Dose | 1 capsule twice per day (2 total) | 2 capsules twice per day (4 total) | 3 capsules in the morning (3 total) |
| Total Caffeine Amount | 150 mg | 250 mg | 200 mg |
| Regular Price | $69.99 (30-day supply) | $54.99 (30-day supply) | $49.99 (30-day supply) |
| Cost per Day | $2.33 | $1.83 | $1.66 |
| Return Policy | 60-day returns (minus shipping), no need to ship back empty bottles. | 30-day returns on unopened products, or store credit on opened products | 30–90 day money-back guarantee, including open bottles, no need to ship it back |
| Brand Reputation | Average | Excellent | Excellent |
| Testing and Certification | No information provided | Third-party tested, Certificates of analysis and composition provided | Third-party tested, Certificate of analysis provided, NSF-certified facilities |
| Purchase | Shop from PhenQ | Shop on Transparent Labs | Shop on Legion Athletics |
How to Choose
For starters, let's first identify how these products are similar:
All three contain stimulants in varying dosages in the form of caffeine.
The three brands provide a transparent label listing all ingredients and amounts.
The three products have unique formulas, but none have been clinically studied, so there is no evidence that one is more effective than the other.
Despite what weight loss brands claim in their marketing, there is no evidence showing that any single ingredient can contribute to significant long-term weight loss. At best, some ingredients can promote short-term weight-loss benefits to people already following a calorie-reduced diet and exercise program.
Now, let's proceed to what separates the three products apart to see how PhenQ stacks up across various factors:
Ingredients: Each product uses ingredients that have been individually studied with varying degrees of evidence for their safety and effectiveness. And although there is research to back up the claims of PhenQ's ingredients, most of them are provided in significantly lower doses than what was used in studies, suggesting that PhenQ may not provide the same results. On the other hand, Transparent Labs and Legion Athletics offer most of the key ingredients in the same doses used in studies, making them a better pick.
Safety: Even though PhenQ is claimed to be safe by its manufacturer, weight loss supplements generally come with the risk of side effects, most of which are related to their caffeine content. However, PhenQ contains the lowest amount of caffeine, thus reducing these risks.
Third-Party Testing and Certification: It's important to buy from brands that invest in third-party testing and provide certification to ensure that the supplement contains what is said on the label and is not contaminated with bacteria, heavy metals, and pesticides. PhenQ provides no information regarding third-party testing, while Transparent Labs and Legion Athletics do, making them higher-quality supplements.
Brand Reputation: Besides the general marketing lingo, there are not many details about Wolfson Brands, the manufacturer of PhenQ. However, this is a common occurrence among many weight loss supplement manufacturers. Once again, Transparent Labs and Legion Athletics do a better job showcasing the people and the philosophy behind the brand. Furthermore, there are quite a few customer service complaints in PhenQ customer reviews on Trustpilot. And even though every company will have some customer service complaints, including Transparent Labs and Legion Athletics, in the case of PhenQ, it is above average, creating an area of legitimate concern.
Cost: PhenQ is considerably more expensive than Transparent Labs and Phoenix. However, based on our research, we do not see what warrants the higher price. If you don't mind paying more upfront, you can buy PhenQ's 3-bottle or 5-bottle package, making the price per bottle in line with the other brands. Still, based on the other factors above, we believe Transparent Labs and Phoenix offer more value for the price.
Summary
If you are already following a calorie-reduced diet and working out, a weight loss supplement can provide some extra edge to help you achieve your weight loss goal. We recommend going with Transparent Labs Fat Burner or Legion Athletics Phoenix, the brands that provide ingredients in effective amounts and offer more transparency about the quality of their products.
Thanks for your feedback!
In a few words, please tell us how this article helped you today.
Please let us know how we can improve this article by selecting your concern below.
Thank You! We appreciate your feedback.
*
Please select at least one topic:
Please Note: We cannot provide medical advice. This feedback will help us continue improving your user experience on WellnessVerge.
Please Note: We cannot provide medical advice. This feedback will help us continue improving your user experience on WellnessVerge.
At WellnessVerge, we only use reputable sources, including peer-reviewed medical journals and well-respected academic institutions.