WellnessVerge is reader-supported. We may earn a commission when you make a purchase through the links on this page. Learn more about our process here.
Why You Can Trust Us
Every article and review on WellnessVerge is thoroughly researched and fact-checked by licensed health professionals. Our editorial team is made up of registered dietitians and medical doctors.
Every piece of content is also medically reviewed to ensure accuracy and alignment with sound scientific evidence and medical consensus. We only use peer-reviewed journals and reputable medical sources to form our conclusions and recommendations.
We operate with total editorial independence, and our editorial policies ensure that your well-being comes first. Based on our rigorous research, we only recommend products that are worth considering. We always disclose any ads or partnerships with brands featured on our site.
SeroVital Review: How Safe & Effective Is This Supplement?
SeroVital ADVANCED is a twice-a-day dietary supplement that aims to raise human growth hormone levels (HGH). Although boosting HGH is helpful for people with a known deficiency, it may do more harm than good for healthy adults.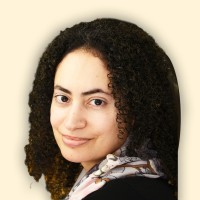 Medically Reviewed by
Yasmine S. Ali, MD, MSCI, FACC, FACP
Board-certified Cardiologist, Medical Board Member
Yasmine S. Ali, MD, MSCI, is a board-certified cardiologist, clinical lipidologist, and internist with nearly 30 years of experience in direct patient care and 25 years of experience in medical writing, editing, and reviewing.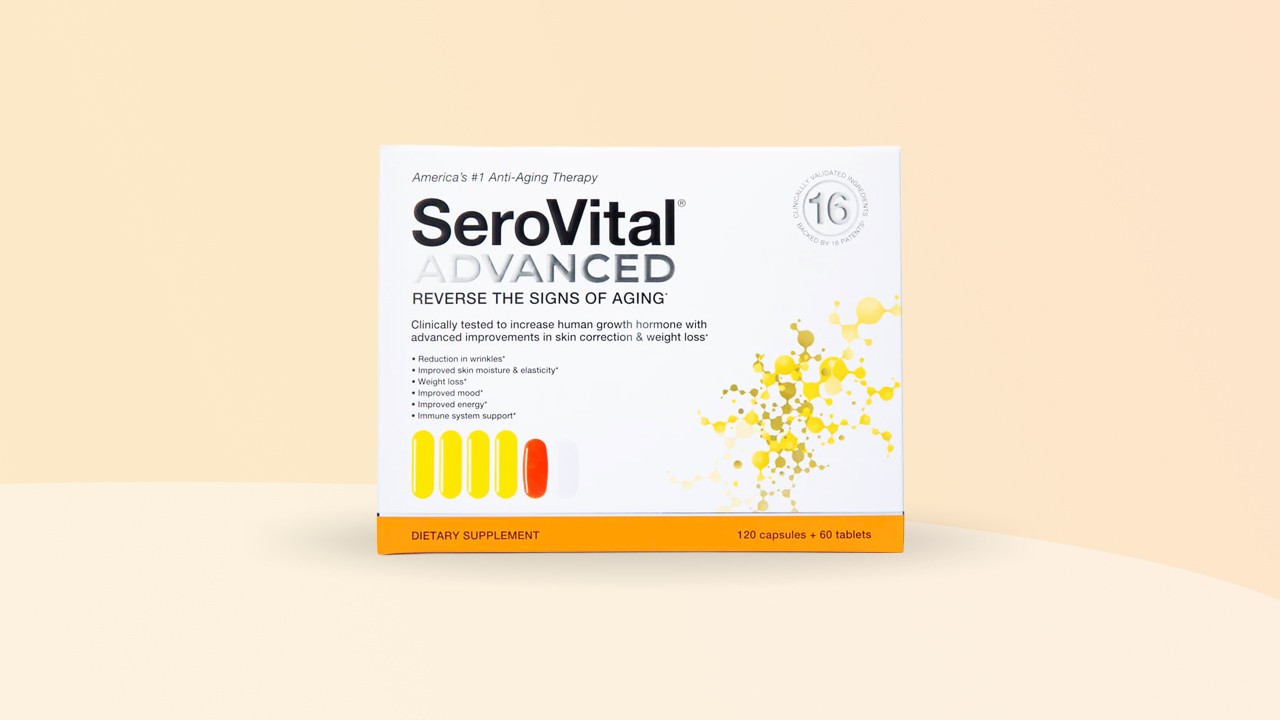 Pros

Some evidence for anti-aging claims.
Lots of positive customer reviews.
Good return policy.

Cons

Health concerns for raising HGH levels.
A third party hasn't verified the ingredients.
You need to take six pills every day.
The anti-aging industry has no shortage of products to improve your appearance and health.
SeroVital ADVANCED is a patented formula with a loyal fanbase.
If you're searching for a little extra help to age gracefully, here's what you should know about this HGH supplement.
What Is SeroVital ADVANCED?
SeroVital ADVANCED is a dietary supplement designed to help reverse the signs of aging. Its claims include better sleep, fewer fine lines and wrinkles, and body fat loss.
SeroVital ADVANCED is an upgrade from the original product SeroVital, which has been studied in multiple clinical trials.
The ADVANCED version adds a new morning blend that includes vitamins, minerals, and herbs.
How SeroVital Works
SeroVital ADVANCED works by boosting levels of human growth hormone (HGH).
In a small but high-quality study, SeroVital supplements effectively raised HGH in the short term. Participants experienced a 682% increase in HGH two hours after taking it. (1)
The pituitary gland naturally secretes HGH. This hormone helps regulate metabolism and the body's stress responses. Normally, HGH peaks during the teenage years and declines with age. (2)
The makers of SeroVital ADVANCED report that raising HGH levels combats various signs of aging.
But instead of using steroids or potentially dangerous injections to increase HGH, SeroVital provides raw materials that encourage your body to make more HGH naturally.
There's good research demonstrating SeroVital's ability to raise HGH levels. (1)
However, there's also evidence that artificially increasing HGH isn't necessarily a beneficial or safe goal for most people. (3)
The Science Behind SeroVital ADVANCED's Claims
The makers of SeroVital ADVANCED claim that it's clinically proven to boost human growth hormone levels. And while the manufacturers say more HGH leads to benefits for appearance and health, the research isn't as optimistic. (3)
SeroVital ADVANCED is advertised to reduce wrinkles and improve skin elasticity and moisture. It also claims to support weight loss while improving mood, energy levels, and focus.
However, using supplements to raise HGH doesn't necessarily lead to the fountain of youth.
Below we evaluate each of the claims made by the manufacturer and how research backs up each of them.
More Restful Sleep
SeroVital studies suggest it's as effective as melatonin for sleep. (4)
Participants given a daily dose of SeroVital showed continued sleep improvements over the three-week test period. Not only did they fall asleep faster, but they also spent less time awake throughout the night. (4)
The average time to fall asleep was reduced by 0.25 minutes with each passing day of the study. This change added to falling asleep 4–5 minutes more quickly by the end of three weeks on SeroVital. (4)
Similar results were seen for time awake at night. Participants spent 4–5 more minutes sleeping at night compared to the beginning of the study. (4)
Skin Improvements
SeroVital ADVANCED's morning blend contains ceramides, hyaluronic acid, collagen, and keratin peptides. The company says these ingredients will help with your skin's appearance.
Unfortunately, there are no published studies on this new blend of SeroVital.
However, in a randomized controlled trial of 120 participants, a similar supplement showed skin benefits after 90 days.
Compared to placebo, subjects taking the supplement had better skin elasticity and sun damage protection. (5)
Weight Loss
A study on SeroVital found that participants with fibromyalgia taking the supplement had an average weight loss of 6.4 kilograms (14 lbs) after 24 weeks. (6)
This study included 45 adults with fibromyalgia and low to normal HGH levels. Therefore, a healthy population may or may not experience the same results.
According to SeroVital's website, a combined analysis of two randomized controlled trials found that subjects taking the morning blend lost 8.6 pounds on average (4.8% of their body weight).
There is no publicly available evidence supporting this claim in adults without fibromyalgia.
Although SeroVital's website mentions an analysis of two trials, there is no link to view the details or results of this brand-sponsored research.
Better Mood, Increased Energy Levels, and Focus
SeroVital ADVANCED claims that coffee bean extract (found in the morning blend) boosts "energy, mood, and focus."
However, although there's plenty of research on green coffee beans' effects on metabolism (like blood sugar and weight loss), there's not much evidence that it helps with mood, energy, or focus. (7)
It's fair to assume that higher HGH levels or better sleep would positively affect mood, energy levels, and focus for people with a deficiency. (3)
But without specific studies linking SeroVital ADVANCED's ingredients to these effects, you can't apply these results to the general public.
Only a physician can diagnose an HGH deficiency and provide appropriate treatment.
The Evidence Score
Here is our score, based on scientific evidence, of how likely SeroVital Advanced will be effective for its claimed benefits:
More restful sleep

4.5

/5
Skin improvements

4

/5
Weight loss

2.5

/5
Better mood, increased energy levels, and focus

1

/5
Side Effects and Safety
SeroVital ADVANCED is a dietary supplement. Therefore, like other supplements, it's not regulated by the Food and Drug Administration (FDA).
No adverse effects were reported for participants in multiple studies taking SeroVital. (4)
However, there are very serious side effects associated with unnaturally raising levels of human growth hormone (HGH). In the long term, high HGH can cause diabetes, heart disease, and cancer. (3)
Additionally, too much growth hormone can also place people at risk of acromegaly, which is a bone overgrowth that may cause other health issues.
That being said, most of the vitamins and minerals in SeroVital ADVANCED are right around the recommended daily dosage.
The one exception is riboflavin, which is provided at over 2000% of the daily value. Although the dosage seems very high, there aren't any known dangers of taking too much riboflavin. (8)
Dosage, Supplement Facts, and How to Take
SeroVital ADVANCED includes a morning blend and an evening blend.
Morning Blend
The morning blend contains one white tablet and one red tablet, meant to be taken with food at breakfast.
Here's a list of the vitamins and minerals in the morning blend, along with the amounts as percent daily value.
The morning blend also contains SeroVital's proprietary blend, which consists of:
Chlorella
Lady's Mantle Extract
Olive Leaf Extract
Cumin Seed Extract
Coffee Bean Extract
Wild Mint Extract
Smart Release (Purified Japanese Glucomannan/Konjac Root Extract)
Triticum Aestivum Extract
Collagen Peptides
Keratin Peptides
Hyaluronic Acid
Finally, 18 "other ingredients" are listed that make up the morning blend tablets.
Evening Blend
The evening blend has fewer ingredients, but you must take more tablets (four instead of two). It should be taken on an empty stomach, ideally two hours after your last meal of the day.
You're also supposed to avoid eating for at least two hours after taking it, but drinking water with it is okay.
The evening blend is primarily amino acids. Ingredients include:
L-Lysine Hydrochloride
L-Arginine Hydrochloride
Oxo-Proline
Extract of Fermented L-Cysteine
L-Glutamine
Schizonepeta Powder
How Much Does SeroVital Cost?
One-Time Purchase, 1-month supplement: $139.00
Monthly Delivery Sign Up: $111.20 per month (20% savings)
90-Day Starter Kit: $237.00 for 3 months (43% savings)
Buying SeroVital ADVANCED in bulk saves you the most money per bottle. You can also find a 15% off coupon by signing up for emails.
SeroVital ADVANCED ships free in the US.
There's a 90-day risk-free trial. Every customer qualifies for one free return or exchange per product purchased.
You'll need to contact customer service by phone or email within 90 days of your order to get a return label.
Used and unused products qualify for a return as long as you provide proof of purchase.
How SeroVital Compares to Alternatives
Compared to similar anti-aging supplements, ServoVital ADVANCED contains a unique combination of ingredients at a price point that's about mid-range for this type of supplement.
You can find the HGH-boosting amino acids of SeroVital ADVANCED in other supplements, but hyaluronic acid and collagen are unique ingredients that could offer additional skin benefits not found elsewhere.
Quick Comparison Table
| | SeroVital ADVANCED | SeroVital | GenFX HGH Releaser | GHR Platinum Women's Formula |
| --- | --- | --- | --- | --- |
| What Is It? | A blend of amino acids, vitamins, minerals, and herbal extracts meant to boost HGH levels and reverse the signs of aging. Contains 2 pills for the morning blend and 4 pills for the evening blend. | The evening blend of SeroVital ADVANCED without the morning blend. | 12 amino acids, Pantax Ginseng Powder, Soy phosphatide, Phytosterols, Bovine extracts from the pituitary gland and hypothalamus | 5 amino acids, Women's enhancement complex (includes resveratrol, Garcinia Cambogia, collagen, and more), Ultratropin (a proprietary HGH enhancer), B vitamins and 5 other "cognitive enhancers" |
| Main Claims | Temporarily increases HGH levels, Improves sleep, skin, and weight loss. | Temporarily increases HGH levels, Improves sleep, skin, and weight loss. | Increases HGH to promote weight loss, muscle mass, and brain function. | Balances hormones to reduce stress, flatten the stomach, and enhance hair and skin. |
| Regular Monthly Price | $119 | $99 | $49.95 | $149 |
| Discounted or Subscription Price | $238.00 for a 3-month bulk purchase ($79.34/month) | $198 for a 3-month purchase ($66/month) | Savings start at $10 off a 2-month supply ($44.95/month) to a 12-month supply for $399.40 ($33.28/month) | Subscribe and Save equals $20 off plus buy-two-bottles-get-one-free |
| FDA Approved? | No | No | No | No |
| Clinical Studies with Human Subjects | Yes | Yes | Yes | Yes |
| Return Policy | Eligible for a full refund within 60 days of purchase. | Eligible for a full refund within 60 days of purchase. | Eligible for a full refund within 60 days of purchase. | 90-day money-back guarantee for the unopened product or prorated refund for partially-used products. |
| Gluten-Free | Yes | Yes | No | Yes |
| Vegan | No | No | No | No |
| Purchase | Shop on Amazon | Shop on Amazon | Shop on GenFX.com | Shop on GHRProducts.com |
The Bottom Line
Human growth hormone offers several health benefits for people with a deficiency, and levels generally decline with age.
Most health experts agree you should steer clear of dangerous or illegal HGH injections. A supplement like SeroVital ADVANCED to boost your levels naturally is probably safer.
However, if SeroVital ADVANCED is effective at raising HGH, the results of this effect may not be beneficial (especially if your levels are already in the normal range). (3)
In addition, there are plenty of customer reviews on their website, so you can better understand what to expect when taking it.
For example, some reviewers have said since taking SeroVital ADVANCED, they get compliments on how young they look, or they've finally been able to shed stubborn body fat. Others have commented that taking so many pills daily is a chore.
But positive customer reviews can't guarantee that negative health effects won't come up later because of supplement use. Until long-term safety data on SeroVital is available, the ultimate impact on health is unknown.
Healthy lifestyle choices — including regular exercise, healthy sleep habits, a nutritious diet, and sun protection — are less risky ways to age gracefully.
Thanks for your feedback!
In a few words, please tell us how this article helped you today.
Please let us know how we can improve this article by selecting your concern below.
Thank You! We appreciate your feedback.
*
Please select at least one topic:
Please Note: We cannot provide medical advice. This feedback will help us continue improving your user experience on WellnessVerge.
Please Note: We cannot provide medical advice. This feedback will help us continue improving your user experience on WellnessVerge.
At WellnessVerge, we only use reputable sources, including peer-reviewed medical journals and well-respected academic institutions.
Increased human growth hormone following oral consumption of an amino acid supplement: results of a randomized, placebo-controlled, double-blind, crossover study in healthy subjects - PMC

:
https://www.ncbi.nlm.nih.gov/pmc/articles/PMC6732240/

Physiology, Growth Hormone - StatPearls - NCBI Bookshelf

:
https://www.ncbi.nlm.nih.gov/books/NBK482141/

The Use and Abuse of Human Growth Hormone in Sports - PMC

:
https://www.ncbi.nlm.nih.gov/pmc/articles/PMC6116101/

Mechanism for the Increase in Human Growth Hormone with Administration of a Novel Test Supplement and Results Indicating Improved Physical Fitness and Sleep Efficiency - PMC

:
https://www.ncbi.nlm.nih.gov/pmc/articles/PMC9208721/

An Insight into the Changes in Skin Texture and Properties following Dietary Intervention with a Nutricosmeceutical Containing a Blend of Collagen Bioactive Peptides and Antioxidants - FullText - Skin Pharmacology and Physiology 2017, Vol. 30, No. 3 - Karger Publishers

:
https://www.karger.com/Article/FullText/464470

SUN-439 Improvement in Insulin-Like Growth Factor-1 and Clinical Symptoms: Results of an Open-Label, Single-Arm Study of a Human Growth Hormone-Enhancing Amino Acid Supplement | Journal of the Endocrine Society | Oxford Academic

:
https://academic.oup.com/jes/article/3/Supplement_1/SUN-439/5484203

Effects of green coffee extract supplementation on anthropometric indices, glycaemic control, blood pressure, lipid profile, insulin resistance and appetite in patients with the metabolic syndrome: a randomised clinical trial | British Journal of Nutrition | Cambridge Core

:
https://www.cambridge.org/core/journals/british-journal-of-nutrition/article/effects-of-green-coffee-extract-supplementation-on-anthropometric-indices-glycaemic-control-blood-pressure-lipid-profile-insulin-resistance-and-appetite-in-patients-with-the-metabolic-syndrome-a-randomised-clinical-trial/FF7275B5B0FB8694217E90091834CF90

Vitamin B2 (Riboflavin) - StatPearls - NCBI Bookshelf

:
https://www.ncbi.nlm.nih.gov/books/NBK525977/