Evidence Based Research
Our editorial team is made up of expert registered dietitians with extensive, real-world clinical experience who are highly trained in evaluating clinical research.
SeroVital Review: Is It Safe and Effective? A Detailed Look
SeroVital is a supplement claimed to have anti-aging and metabolism-boosting properties. There is limited evidence to support the ingredients in this product for their intended purpose.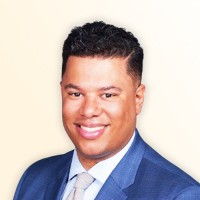 Medically Reviewed by
Anthony Dugarte, MD
Medical Reviewer
Anthony Dugarte, M.D., C.S.C.S. is a health and wellness writer and medical content reviewer. In addition to dedicating the last 7 years to medical research, Dr. Dugarte also has more than a decade of experience in strength and conditioning, nutrition, and rehabilitative exercise, as well as authoring and reviewing health and wellness-related content.
WellnessVerge is reader-supported. When you make a purchase through links on this page, we may earn a commission. Learn More

Pros

Contains antioxidants
Contains important vitamins and minerals in the Advanced version
30-Day money-back guarantee

Cons

Limited evidence for ingredient benefits
Potential for side effects
Expensive
Multiple pills required
What Is SeroVital?
SeroVital is an anti-aging supplement and is promoted primarily to women over 45 years old.
Even though it appears to be heavily advertised towards women, the website states it is appropriate for men as well.
The aging process comes with many challenges, especially for women in the perimenopause years.
New symptoms may arise during this time, such as slowed metabolism, weight gain, reduced muscle mass, fatigue, mood changes, or disrupted sleep.
While the natural process of aging is completely normal, a supplement such as SeroVital may sound appealing.
As a Registered Dietitian who works primarily with women, I know how difficult these symptoms can be.
SeroVital contains several ingredients such as amino acids (protein-building blocks), herbs, vitamins, and minerals claimed to promote wellness and vitality. It is hormone, steroid, and stimulant-free.
SeroVital products are manufactured by a company called SanMedica International. There are several medical experts listed on SeroVital's website. Still, it is not clear if any health experts were actually involved in creating this product.
How It Works
SeroVital is claimed to provide numerous health benefits by naturally increasing HGH levels in the body, otherwise known as human growth hormone.
HGH is a hormone present in the body that naturally decreases with age. It is responsible for regulating our metabolism and is claimed to have anti-aging effects.
Because of this, it is thought that finding a way to increase HGH levels may slow the aging process.
There is one small randomized clinical trial shared on the brand's website that tested the effectiveness of SeroVital directly. This study showed an increase in HGH levels by over 600%. (1)
However, these levels were only increased for a few hours. It is, therefore, unknown if these increased levels would be sustained long enough to produce any health benefits.
Additionally, the study results did not measure if any metabolic changes were actually seen from increasing HGH levels or if sustaining levels that high are even safe.
The SeroVital product line claims to increase HGH levels naturally, but it does not contain any HGH in its products directly.
The SeroVital line has 2 main products: SeroVital and SeroVital ADVANCED. On their website, there are several claimed health benefits for both:
Naturally raises HGH levels
Builds stronger bones
Increases lean muscle mass
Reduces body fat
SeroVital contains 4 capsules as part of its renewal complex. The instructions are to take these 4 capsules with water on an empty stomach.
They can be taken in the morning 2 hours before breakfast or 2 hours after dinner at bedtime.
SeroVital ADVANCED contains the 4 renewal complex capsules found in regular SeroVital as their "evening blend," plus 2 additional capsules as their morning blend. The ADVANCED version is intended to provide more rapid results.
The instructions are to take the morning blend with breakfast and the evening blend 2 hours after dinner in the evening.
In this review, we will be discussing both the SeroVital and SeroVital ADVANCED capsules.
It is worth noting that SeroVital is also available in powder form for those who prefer not to take pills. The powder contains the same ingredients as the regular SeroVital.
Evaluation of Ingredients
SeroVital contains 6 main ingredients as part of its Renewal Complex.
SeroVital ADVANCED contains these same 6 ingredients, plus several others as part of its Vitamin and Mineral Complex and Morning Blend.
Renewal Complex, 2.9 g
The entire Renewal Complex dose is 2.9 grams in a serving size of 4 capsules. Since the ingredients are part of this complex, it is not possible to determine the dose of each one.
Renewal Complex is made up of:
L-lysine Hydrochloride
L-lysine is an amino acid, a protein building block. It is required to form collagen, a vital protein that helps to protect and support the skin. There are also claims that it may help with anxiety. (2)
As we age, collagen production naturally decreases. There is some research on how lysine can speed up wound healing. However, there is limited research that it will actually directly prevent wrinkles or aging skin.
In a 2004 study in Syria, those taking lysine supplements saw an improvement in acute stress responses and long-term anxiety. The dose given was 4.2 grams per day. (3)
Besides this one study, there is not much more research on lysine and anxiety other than a few small animal studies.
Lysine is also found naturally in many foods, such as beef, dairy, pork, seafood, and dairy.
Summary:
L-lysine may support collagen production and has the potential to reduce feelings of anxiety. The amount present in SeroVital is also likely lower than what was given in research studies. More human studies are needed to confirm these benefits, as currently, the research is lacking.
L-arginine Hydrochloride
L-arginine is another amino acid that builds protein in the body.
There is some research on the role of l-arginine in reducing blood pressure, chest pain, and erectile dysfunction. However, none of these are intended claims for SeroVital. (4)
Some claim l-arginine can help with feelings of anxiety, which may increase with age. However, there is no research to back this up.
Summary:
L-arginine is an important amino acid for our health, but there is currently a lack of research to show it produces the health benefits claimed by SeroVital.
Oxoproline
Oxoproline is an amino acid byproduct. This means it is produced in the body after certain amino acids, such as proline, are broken down.
The amino acid proline plays a role in building protein, collagen production and supporting healthy metabolism, according to a 2011 study. (5)
While this may be the case, there is a real lack of research into oxoproline directly delaying the aging process or speeding metabolism as we age.
Proline is also found in several vegetables such as mushrooms, cabbage, and asparagus.
In performing a detailed literature search, I could not find any studies to confirm oxyproline's benefits at this time.
Summary:
There is a lack of research into the benefits of taking oxoproline in supplement form. More research is needed to determine its effectiveness for anti-aging and in improving metabolism.
N-acetyl L-cysteine
N-acetyl cysteine (NAC) is an amino acid that serves many functions, including making the antioxidant glutathione.
According to a 2014 study, glutathione may help reduce cellular damage that occurs as we age and promote longevity. (6)
It may also possess antioxidant properties, protect the heart, and support metabolism, according to a 2005 study. (7)
NAC is naturally found in many protein-rich foods such as turkey, chicken, dairy, eggs, seeds, and legumes.
It's important to note that NAC in supplement form has low bioavailability, meaning it is not absorbed well.
A typical dose given in the research ranges from 600–1,800 mg per day. However, since the NAC in SeroVital is part of a complex, it's impossible to know if the amount present is in a clinically effective dose.
More research is still needed into the minimum dose needed for absorption and its overall benefits.
Summary:
NAC is a protein-building block found naturally in food. Since it does not absorb well in supplement form, I would suggest getting it from food.
L-glutamine
L-glutamine is an amino acid that has anti-inflammatory and antioxidant properties. Some research has been done on glutamine's role in muscle mass and performance.
However, study results have not shown any difference in muscle mass when taking l-glutamine compared to a placebo. (8)
It may have the potential to reduce muscle soreness after intense exercise. (9)
Glutamine is found in many foods, especially animal foods such as chicken, fish, and dairy. It is also found in some plant foods but in lesser amounts.
For those who eat these foods regularly, a glutamine supplement is likely not necessary.
Summary:
L-glutamine is an essential amino acid, but most of us get enough through our diet. The research at this time does not support its use in increasing muscle mass.
Schizonepeta Powder
Schizonepeta is an herbal remedy commonly used in Asia to manage allergies, headaches, and cold symptoms.
There is a small amount of research into schizonepeta's role in immunity. However, there is currently no scientific evidence to support its use for anything else. (10)
Summary:
Schizonepeta is an herb that may have immune-boosting properties, but the research is not strong enough to support its use for anything yet.
Vitamin and Mineral Complex
SeroVital ADVANCED contains the same 6 renewal complex ingredients present in regular SeroVital, plus many others:
Vitamin C, 22 mg, 24% of Daily Value (DV)
Vitamin C is a natural antioxidant that may enhance collagen production for healthy skin, according to a 2018 systematic review. (11)
Vitamin D, 32 mcg, 165% of DV
Vitamin D is a critical vitamin needed for bone health and development. It enhances calcium absorption and may help prevent osteoporosis. It may also reduce depression and support a healthy weight. (12, 13)
Riboflavin (Vitamin B2), 30 mg, 2,308% of DV
Otherwise known as vitamin B2, riboflavin helps support healthy energy levels, which can be beneficial as you age. It is easily found in many foods, and there is no strong research to show a need to take it as a supplement.
Zinc, 14 mg, 27% of DV
Zinc is an essential mineral that can help build lean muscle and increase growth hormones. However, any studies on zinc and human growth hormone have been done in children, not adults. (14)
Selenium, 60 mcg, 109% of DV
Selenium is a mineral and antioxidant with anti-aging properties. Most of the research on selenium involves its role in the immune system and reducing inflammation. As an antioxidant, it may have the potential to delay aging. (15)
Copper, 0.9 mg, 100% of DV
Copper is a trace mineral that may increase HGH production in the body. However, this effect has only yet been seen in animal studies. (16)
Summary:
All of the vitamins in SeroVital ADVANCED Vitamin and Mineral Complex are essential, but you can meet your daily needs from a balanced diet unless a true deficiency exists.
Proprietary "Morning" Blend, 1,016 mg
SeroVital ADVANCED also contains the Morning Blend in addition to the vitamins, minerals, and Renewal Complex of the evening blend. The individual doses of the ingredients in this complex are not disclosed.
It contains the following ingredients:
Chlorella
This is a highly nutritious type of algae. Some say it stimulates the production of HGH, but any available studies are on animals and inconclusive. (17)
Lady's Mantle Leaf extract
Lady's mantle is an extract often used to treat wounds and menstrual cramps. However, studies are limited as to its benefits. (18)
Olive Leaf Extract
An extract from the leaves of olive trees. It contains an ingredient called oleuropein claimed to be responsible for its benefits.
There is a small amount of research into oleuropein and weight loss, but only currently in animals. (19)
Cumin Seed Extract
A common spice that works as an antioxidant and anti-inflammatory. There is no proven research on its effects on HGH levels, weight loss, or metabolism.
Smart Release Purified Japanese Glucomannan
Glucomannan is a viscous fiber believed to support weight loss by taking up space in your stomach.
One 2005 randomized trial showed those taking a glucomannan supplement lost more weight than those taking other types of fibers. (20)
This may be because it makes you feel full, which can make it easier to eat less.
Coffee Bean Extract
An extract that contains caffeine, which may boost energy and metabolism. It may also aid in weight loss. (21)
Wild Mint Leaf Extract
An herb that is often used to relieve menstrual cramps, indigestion, and cold symptoms. However, there is a lack of research on using mint for any of SeroVital's health claims.
Triticum Aestivum Seed Extract
A botanical extract from wheat seeds that is found in many skincare products. It is otherwise known as wheatgrass.
It is considered a superfood, with touted benefits such as increased energy, weight loss, and improved immunity. (22)
Collagen Peptides
Collagen is the most abundant protein in the human body. The research on collagen is strongest for its role in skin and anti-aging health. (23)
Keratin Peptides
Another protein that may stimulate hair, skin, and nail growth. It is a popular hair treatment in salons for those looking for smoother, more glossy hair. However, its use in supplement form is not well studied.
Hyaluronic Acid
Hyaluronic acid is a compound that may brighten skin and support collagen production for healthy skin. (24)
Summary:
Some of the ingredients in SeroVital ADVANCED Proprietary "Morning" Blend have research to back their claims, but the proper doses have not yet been determined. I often avoid products that contain "proprietary blends," as the actual individual ingredient doses are unknown.
Verdict on Claimed Benefits
Below is our summary of the available evidence for the claimed benefits of SeroVital based on the available research:
| | |
| --- | --- |
| Naturally raises HGH levels | Limited Evidence |
| Builds stronger bones | Moderate Evidence |
| Increases lean muscle mass | Limited Evidence |
| Reduces body fat | Limited Evidence |
For raising HGH levels, there was only one small short-term study done that showed this. However, this one study is not enough to make this claim.
While the SeroVital ADVANCED does contain vitamin D, how much of it is absorbed is unclear when combined with so many other ingredients.
The product does contain some amino acids, which could increase lean muscle mass, but the dosages are too low or unknown.
Lastly, there is minimal research to support SeroVital's ability to reduce body fat.
Side Effects, Safety, and Dosage
The instructions for SeroVital are to take the 4 renewal complex capsules with water on an empty stomach.
It can be taken either in the morning 2 hours before breakfast or 2 hours after dinner.
There are clear instructions not to drink or eat anything other than water 2 hours before or 2 hours after taking it.
For SeroVital ADVANCED, the 4 "Morning" blend capsules should be taken with breakfast and the 2 "Evening" blend pills 2 hours after dinner.
You should not drink or eat anything other than water 2 hours before or after the "Evening" blend.
There are a few possible side effects to note regarding SeroVital.
First, raising HGH levels to the amount claimed by the manufacturers may pose health risks.
Reported side effects of excess HGH levels include leg and arm swelling, increased cholesterol levels, mood changes, an enlarged heart, insulin resistance, high blood sugar, and liver damage. (25)
Some have also reported concerning withdrawal symptoms when HGH levels drop, such as when coming off this supplement. These include depression and irritability. (26)
Furthermore, side effects of taking the amino acids present, such as l-arginine, are possible such as nausea, vomiting, stomach pain, low blood pressure, and heartburn. It may also interact with certain medications, such as those for diabetes. (4)
Lastly, while rare, schizonepeta powder can result in liver toxicity, according to a 2014 study. (27)
Before starting this supplement, always speak to your doctor to weigh the risks versus benefits, especially if you are on medications or have a history of liver disease.
Cost and Where to Buy
SeroVital is sold directly on the manufacturer's website and many popular retailers, including Costco, Ulta, CVS, GNC, and Amazon.
Serovital costs:
30-day supply: $99
90-day supply: $198
Serovital ADVANCED costs:
30-day supply: $119
90-day supply: $238
You can save $20 per box when you sign up for the company's monthly subscribe-and-save program. In addition, shipping on U.S. orders is free.
If you choose to purchase this product, I'd recommend purchasing directly from the SeroVital website to assure the 30-day money-back guarantee.
The cost of Serovital is very expensive for an anti-aging product, where most alternatives run around $20–$50 for a 30-day supply. Based on the lack of research, I'm not sure Serovital is worth the hefty price tag.
Shop SeroVital on Amazon
How Serovital Compares to Alternatives
There are many anti-aging products on the market. Many of these products contain completely different and fewer ingredients than those present in SeroVital.
Typical anti-aging ingredients that have been more extensively researched include curcumin, CoQ10, EGCG from green tea, and collagen. Many of these are found in single-ingredient products.
Because SeroVital contains many ingredients, it is difficult to determine how they may interact with each other.
Many other anti-aging supplements are also significantly less expensive than SeroVital. For example, Pure Encapsulations Green Tea Extract costs only $25 for a 2-month supply.
If I were to recommend an anti-aging product, it would be a product that contains ingredients that have been researched more heavily, such as the Pure Encapsulations Green Tea Extract or Swanson Curcumin Complex that has been third-party tested for quality.
Frequently Asked Questions About Serovital
What is SeroVital?
SeroVital is a supplement claimed to have anti-aging and metabolism-boosting properties.
Is SeroVital safe?
While many of the ingredients in SeroVital are harmless, some have been shown to produce side effects or interact with medications. Because of this, we recommend always checking with your doctor to determine the best plan for you.
Is SeroVital third-party tested?
No, SeroVital products do not contain a seal of approval from a third party. Because of this, there is no hard proof that what is listed on the product label reflects what is truly in the product.
Other than taking Serovital, what else can I do to delay the aging process?
Eating a balanced diet with plenty of fruits, vegetables, and whole grains can support a healthy lifespan. Regular exercise, stress management, and a good sleep routine can be extremely effective. Protecting your skin by wearing sunscreen may also delay the formation of fine lines and wrinkles.
The Bottom Line
Most of the ingredients in SeroVital do not have enough evidence for me to support their use.
It is also a red flag to me that it is not clear who created their products and their level of expertise.
SeroVital's product claims seem too good to be true. Its effectiveness is questionable, and it may come with side effects.
Additionally, many of the amino acids and vitamins on the label are naturally found in food.
If you are seeking an anti-aging supplement, I would recommend speaking to your medical doctor first.
A Word from Our RD
If you're looking to feel more youthful, establishing healthy lifestyle habits can promote longevity.
Habits such as eating a balanced diet with plenty of fruits, vegetables, and whole grains can support a healthy lifespan.
The MIND diet (Mediterranean-DASH Intervention for Neurodegenerative Delay) in particular can keep your mind sharp. (28)
In addition, regular exercise, stress management, and a good sleep routine can be extremely effective.
I have seen these habits, in particular, keep my clients feeling their best.
Thanks for your feedback!
In a few words, please tell us how this article helped you today.
Please let us know how we can improve this article by selecting your concern below.
Thank You! We appreciate your feedback.
*
Please select at least one topic:
Please Note: We cannot provide medical advice. This feedback will help us continue improving your user experience on WellnessVerge.
Please Note: We cannot provide medical advice. This feedback will help us continue improving your user experience on WellnessVerge.