WellnessVerge is reader-supported. We may earn a commission when you make a purchase through the links on this page. Learn more about our process here.
Why You Can Trust Us
Every article and review on WellnessVerge is thoroughly researched and fact-checked by licensed health professionals. Our editorial team is made up of registered dietitians and medical doctors.
Every piece of content is also medically reviewed to ensure accuracy and alignment with sound scientific evidence and medical consensus. We only use peer-reviewed journals and reputable medical sources to form our conclusions and recommendations.
We operate with total editorial independence, and our editorial policies ensure that your well-being comes first. Based on our rigorous research, we only recommend products that are worth considering. We always disclose any ads or partnerships with brands featured on our site.
Total Restore Review: A Long List of Ingredients May Not Be Enough
Last Updated on September 16, 2023
Dr. Steven Gundry states that Total Restore is a unique supplement that promotes a healthy gut lining thanks to its 16 ingredients. We've peeled the many layers of this product to help you understand exactly what you are paying for.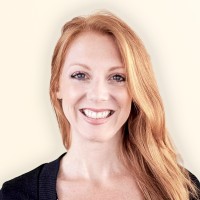 Medically Reviewed by
Natalie Olsen, MS, RDN, LD, ACSM-EP
Registered Dietitian, Certified Exercise Physiologist
Natalie is a registered dietitian, functional medicine practitioner and certified exercise physiologist with over 15 years experience in the health and wellness industry and holds a Master's degree in Human Nutrition and Functional Medicine through a collaborative program provided by the University of Western States and the Institute of Functional Medicine.

Key Insights (TL;DR)
Many of the ingredients in Total Restore have evidence to support the claims around gut wellness, energy, and joint health.
Our chief concern with Total Restore is that all ingredients are present in doses significantly lower than what was used in scientific studies, suggesting that the beneficial effects may be less pronounced.
Still, the unique combination of these ingredients could have a synergetic effect. However, because the formulation of Total Restore has not been studied, the only way to truly know the extent of its effectiveness is to try it. (Gundry MD's 90-day money-back guarantee takes the risk out of trying it.)
The ingredients in Total Restore are generally safe, with some exceptions for people on medications and those with shellfish allergies.
What We Liked About Total Restore
Total Restore is third-party tested to ensure label accuracy and ingredient purity.
Contains transparent labeling, listing all ingredients and their amounts.
Many of the ingredients have promising research for use in promoting healthy gut lining.
The brand offers a 90-day money-back guarantee, even on open products.
Important Considerations
Ingredients are in lower amounts than what was used in clinical trials.
This supplement is more expensive than comparable products, even though alternative products have higher amounts of active ingredients.
It's sourced from shellfish, so it may not suit those with shellfish allergies.
Contains certain ingredients that may interact with medications.
Total Restore at a Glance
Fatigue, digestive discomfort, joint pain, and weight issues — Dr. Steven Gundry claims leaky gut (also known as increased intestinal permeability) may be a possible reason.
Although not officially recognized as a medical diagnosis, leaky gut syndrome happens when the lining of your digestive tract is damaged. This allows partially digested materials, bacteria and their byproducts, and digestive juices to leak out of your digestive tract and into the bloodstream, causing inflammation and various uncomfortable symptoms. (1, 2)
Leaky gut and its causes are not fully understood and are subject to ongoing studies. However, current research shows that poor nutrition, stress, alcohol, diabetes, or other autoimmune disorders may contribute to it. (3)
Dr. Gundry offers Total Restore as a possible solution to strengthen your gut lining and alleviate unpleasant symptoms associated with a leaky gut, including digestive issues, fatigue, and joint pain.
Some recent research confirms this idea, recommending that leaky gut syndrome therapy should include avoiding fats, sugars, additives, and ultra-processed foods, and the appropriate supplementation with certain ingredients. (4)
Total Restore is formulated using 16 ingredients, some of which have promising research for leaky gut syndrome. It's third-party tested for ingredient quality and purity and has a 90-day money-back guarantee.
To use Total Restore, take three capsules daily with 8 oz. of water and your biggest meal of the day. Or you can take one capsule with each meal of the day. It is recommended to take the supplement consistently daily to maintain benefit.
On the surface, Total Restore looks very promising. But looking deeper into the amounts of the ingredients used and then comparing this product to its competitors tells a somewhat different story. This review will outline everything you need to know.
Understanding the Ingredients in Total Restore
As mentioned, Total Restore contains 16 ingredients, including many antioxidants and specific ingredients that research shows may support a healthy gut.
The challenge is that these ingredients are in much smaller amounts in this supplement than what clinical research found to be effective.
Below, we'll break down each ingredient used in this supplement and its supporting research.
Zinc L-Carnosine (PepZin GI)
Zinc-L-carnosine (ZnC) is a combination of zinc and the amino acid carnosine. It has been found to help restore gastric lining and heal the digestive tract due to its anti-inflammatory properties. (5) Zinc alone has been found to help decrease intestinal permeability in people with Crohn's disease. (6)
Total Restore contains just 10 mg of this ingredient, while studies have shown effective doses of at least 100 mg daily.
L-glutamine
L-glutamine is an amino acid needed by intestinal cells to maintain gut integrity, decrease inflammation, and keep gut microbes in the right place. L-glutamine does play a role in supporting gut health, but the body can make all that it needs in healthy people, as most people get an average of 3–6 grams daily from their diet. However, our body may need increased amounts of glutamine during extreme physical stress or injury. (7, 8)
Getting enough glutamine from your diet or supplements may help support a healthy gut barrier and prevent leaky gut syndrome. However, more research is needed on glutamine's role in gut health for the general population. (9)
Another 8-week study suggests that orally taking glutamine may help improve IBS symptoms such as diarrhea, pain, bloating, and food sensitivity. (10)
In summary, many studies on L-glutamine showed gut health benefits at taking doses ranging from 5 to 15 grams daily. Total Restore contains only 213 mg.
N-Acetyl-D-Glucosamine (NAG)
N-acetyl-D-glucosamine (NAG) also helps to protect the gut mucosa. Studies have noted that it can help prevent disease-causing bacteria from attaching to the intestinal lining. In addition, NAG has been used to improve symptoms of irritable bowel disease, which is linked to increased intestinal permeability. (11)
Leaky gut also gut causes inflammation, which may translate into joint pain. A study found that taking 500–1000 mg per day of N-acetyl-D-glucosamine reduced collagen breakdown in healthy adults, suggesting NAG may help maintain cartilage integrity and joint health in people without arthritis symptoms or joint damage. (12)
While these results are promising, researchers concluded that more studies should be done. Total Restore contains 142 mg of NAG, less than the amount used in studies.
Licorice Root Extract
Licorice root has anti-inflammatory and anti-bacterial properties and has a long history of use in herbal medicine.
Studies show that licorice root may help rebuild the inner lining of the gut and ease digestive symptoms of functional dyspepsia, including acid reflux, stomach pain, and bloating. (13, 14, 15)
These studies used 150 mg of licorice root daily, but Total Restore contains only 53 mg.
Magnesium Beta-Hydroxybutyrate
Beta-hydroxybutyrate (BHB) is a ketone body that may help increase energy levels. Some animal research has found that it may help increase lifespan, although more research in humans is needed. It may also have protective benefits for the brain. (16, 17, 18)
BHB has no known impact on digestive health. Still, supplements are often used by those following a ketogenic diet by inducing a temporary state of ketosis. (19)
Berberine
Berberine is a yellow-colored plant compound that may have benefits for metabolic dysfunction. Specifically, one study found berberine helped lower BMI, fat cell hormones, and insulin resistance in people with metabolic syndrome. This suggests that berberine may increase insulin sensitivity by decreasing fat storage and regulating fat cell hormones. (20)
Additionally, studies suggest that berberine may help lower blood sugar and cholesterol. (21, 22)
Total Restore contains 3 mg of berberine, but the studies showed benefits at doses much higher.
Grape Seed Extract
Animal studies have found that grape seed extract may help improve intestinal integrity. However, more research is needed in humans. (23)
Wormwood
Wormwood is an herb commonly used in traditional medicine and to make certain types of alcohol. It has many potential benefits due to its antioxidant activity and ability to stimulate the secretion of digestive enzymes. (24)
Maitake Mushrooms
Maitake mushrooms are native to Japan. They have been used medicinally for centuries due to their adaptogenic properties, meaning they help reduce the physical effects of stress on the body. Animal studies have found that they hold promise for improving cholesterol levels. (25)
Even though they are common in Japanese culture, research about potential benefits is still emerging.
Organic Berry Blend
This blend contains a variety of antioxidant-rich berries, including tart cherry, blueberry, strawberry, raspberry, elderberry, and cranberry. A diet rich in berries is an anti-inflammatory and protects gut health. Consuming berries in a supplement form may also have similar benefits. (26, 27)
Clove Bud Powder
Cloves are a fragrant spice with antioxidant properties and potential health benefits. However, most of the research is limited at this time. Cloves may help protect against gastric ulcers and inhibit the growth of certain bacteria in the digestive system. (28, 29)
​​Black Pepper Fruit Powder
Black pepper is a common seasoning treasured for centuries for its culinary and medicinal properties. It may help improve the absorption of other nutrients in the blend and may also support the health of the gut microbiome. (30, 31)
Grapefruit Seed Extract
Grapefruit seed extract is made from the seeds of a grapefruit. It has anti-microbial properties and is rich in an antioxidant called naringenin. Grapefruit seed extract has no specific benefits for gut health, however. (32, 33)
Cinnamon Bark Powder
Cinnamon, an aromatic herb, contains compounds that slow down enzymes that break down carbs during digestion. This helps prevent blood sugar spikes after meals. Studies show that 1–6 grams of cinnamon daily helps lower blood sugar and cholesterol in people with type 2 diabetes. [source][source]
Total Restore only contains 50 mg cinnamon bark powder - 20 times less than the minimum 1 gram used in studies.
Marshmallow Root Powder
Marshmallow root is an herbal remedy with many potential health benefits. One animal study showed that it may help protect against gastric ulcers. (34) Another study showed that substances in marshmallow root can improve the function of cells in the linings of the throat, stomach, and intestines. (35)
Safety Considerations
Based on the studies reviewed, Total Restore's all-natural ingredients appear safe for most people. However, certain groups of people should use caution:
If you have a shellfish allergy, avoid Total Restore since it contains shellfish-sourced ingredients (crab and shrimp).
Consult your doctor before use if you take blood thinners. Total Restore contains N-acetyl-D-glucosamine, which may interact with blood-thinning medications.
Other ingredients present in this supplement may lower blood sugar, so it may not be suitable for those taking medication for diabetes.
Grapefruit seed extract in Total Restore may interact with cholesterol-lowering medications, similar to grapefruit.
Speak to your doctor first if you have a shellfish allergy, take any medications, or have a medical condition requiring monitoring. Discussing supplements with your healthcare provider is always wise, even when they appear harmless.
Total Restore Cost and Buying Options
On the brand's official website, Total Restore costs:
1 Bottle (30-day supply): $49.95
3 Bottles (90-day supply): $134.85 ($44.95/bottle)
6 Bottles (180-day supply): $254.70 ($42.45/bottle)
The company offers 10% off your order if you subscribe to receive recurring shipments (based on your desired frequency). Shipping is free on orders over $49.
GundryMD products are backed by a 90-day money-back guarantee if you purchase through their website, even if they are opened or used. However, you will need to pay for return shipping.
With this reasonably flexible return policy, you can try a one-month supply with the assurance that you can get your money back if you're unsatisfied.
The product is also available on Amazon, but at a higher price, and the company's 90-day guarantee won't apply.
How Does Total Restore Compare to Alternatives?
Dr. Gundry is not the only integrative medicine physician who advocates gut healing as an important first step to treating chronic conditions and offers products to promote a healthy gut lining. Other examples include Dr. Kara Vital Restore and Dr. Myers Leaky Gut Revive.
The three products are uniquely formulated and come at varying price points. All three products are third-party tested, non-GMO, and gluten-free and come with a 90-day money-back guarantee.
All three products contain L-glutamine, one of the more promising ingredients used for leaky gut syndrome. However, Total Restore has a substantially smaller dose (as shown in the table below).
Other promising ingredients are berberine and zinc — included in GundryMD Total Restore and KaraMD Vital Restore. However, GundryMD has a much smaller amount than KaraMD.
Other ingredients are similar among the three brands, but Total Restore offers them in much smaller amounts.
Here is a quick comparison of important factors, followed by our takeaways:
| | GundryMD Total Restore | KaraMD Vital Restore | Amy Myers MD Leaky Gut Revive |
| --- | --- | --- | --- |
| L-glutamine | 213 mg | 1,000 mg | 3,000 mg |
| Berberine | 3 mg | 500 mg | Not included |
| Zinc | 10 mg (Zinc L-carnosine) | 50 mg (Zinc Oxide Powder) | Not included |
| Other Ingredients | N-Acetyl-D-Glucosamine, Magnesium Beta-Hydroxybutyrate, Grape Seed Extract, Licorice Roots and Rhizomes Powder, Wormwood, Cinnamon Bark Powder, Maitake Mushroom Extract, VitaBerry (organic strawberry, blueberry, raspberry, tart cherry, elderberry, and cranberry), Cloves, Black Pepper, Grapefruit Seed Extract, Marshmallow Root Powder, Zinc-L-Carnosine, Berberine | Turmeric Root Powder, Slippery Elm Powder | Larch Arabinogalactan, Marshmallow Root Powder, Licorice Root Powder, Slippery Elm Bark Powder, Aloe Vera Leaf Powder |
| Total amount of ingredients per serving | 0.8 g (783 mg) | 2.1 g (2,050 mg) | 5.8 g (5,750 mg) |
| How to Take | 3 capsules once daily with your biggest meal of the day (or 1 capsule three times a day with a meal) | 3 capsules once a day with 8 fl oz of water | Mix 1 scoop of powder in 8 oz of your favorite beverage |
| Safety Considerations | Contains grapefruit and shellfish | None | Contains aloe vera leaf |
| Price (30-Day Supply) | $49.95 / 90 capsules | $34.95 / 90 capsules | $54.97 / 178.5 grams jar |
| Cost per Serving | $1.67 | $1.17 | $1.83 |
| Adjusted Cost per 1 Gram | $2.09 | $0.56 | $0.32 |
| Third-Party Testing | Yes | Yes | Yes |
| Money-Back Guarantee | 90 Days | 90 Days | 90 Days |
| Other Features | Sugar-free, no artificial ingredients, Non-GMO, gluten-free | Vegan, Non-GMO, gluten-free | Non-GMO, gluten-free dairy-free, soy-free, egg-free, no artificial sweeteners |
| Purchase | Shop on GundryMD | Buy from KaraMD | Shop Amy Meyers MD |
How to Pick the Best Option
The unique formulations of these products have not been scientifically studied, so we can't say for certain if one is more effective than the other. Instead, we can carefully consider the ingredients, their amounts, and other factors contributing to quality to decide which product is better.
Best for the most potent dose of L-glutamine: L-glutamine shows promise for supporting gut health, but the studies demonstrating benefits used at least 5–15 grams per day. Total Restore contains only 213 mg of L-glutamine, well below the effective doses. In comparison, Amy Myers MD Leaky Gut Revive has 3,000 mg of L-glutamine, making it a better choice for supporting gut lining. The much higher L-glutamine content makes Leaky Gut Revive more likely to produce benefits seen in studies.
Best for most variety of ingredients: GundryMD Total Restore contains the most diverse blend of 16 ingredients compared to competitors. Although the doses of each ingredient are lower, combining them, in theory, may have an additive benefit (synergetic effect). However, the unique formulation has not been tested as a whole, so effectiveness must be determined through individual trials. To minimize financial risk, Total Restore offers a 90-day money-back guarantee.
Best value per gram: In the table above, considering the price per 1 gram daily serving, KaraMD Vital Restore and Amy Myers MD Leaky Gut Revive provide the best value, with Amy Myers MD being the most cost-effective. These two products are the optimal choices for the greatest bang for your buck.
Best for vegans: KaraMD Vital Restore is the only product on the list that is vegan-friendly and is a no-brainer in this category.
Additional Options You Could Consider
Taking a Combination of Individual Supplements
GundryMD states on its website that the four key ingredients in Total Restore are L-glutamine, N-acetyl D-glucosamine, licorice root extract, and PepZin GI. You might consider making a DIY stack of these four ingredients in individual supplement form. For example, this is how much it would cost to create your own stack (and at higher doses) from Swanson, a trusted brand:
| Ingredient | Amount | Daily Serving (Capsules) | 30-Day Cost |
| --- | --- | --- | --- |
| L-glutamine | 500 mg (vs. 213 mg in Total Restore) | 1 | $2.40 |
| N-acetyl D-glucosamine | 750 mg (vs. 142 mg in Total Restore) | 1 | $5.45 |
| Licorice root extract | 900 mg (vs. 54 mg in Total Restore) | 2 | $2.57 |
| PepZin GI (Zinc L-carnosine) | 75 mg (vs. 10 mg in Total Restore) | 2 | $10.50 |
| Total | 2,225 mg (vs. 419 mg in Total Restore) | 6 (vs. 3 of Total Restore) | $20.92 (vs. $49.95 for Total Restore) |
Taking a Multi-Strain Probiotic
Probiotics are widely used for managing various gastrointestinal symptoms. Some promising research suggests that a multi-strain probiotic with prebiotics may be a helpful part of leaky gut syndrome therapy. (4, 36) Total Restore does not have probiotics, so you would need a different product if you want to go this route.
Seed Daily Synbiotic is our top choice for a multi-strain probiotic with prebiotics.
Thanks for your feedback!
In a few words, please tell us how this article helped you today.
Please let us know how we can improve this article by selecting your concern below.
Thank You! We appreciate your feedback.
*
Please select at least one topic:
Please Note: We cannot provide medical advice. This feedback will help us continue improving your user experience on WellnessVerge.
Please Note: We cannot provide medical advice. This feedback will help us continue improving your user experience on WellnessVerge.
At WellnessVerge, we only use reputable sources, including peer-reviewed medical journals and well-respected academic institutions.