WellnessVerge is reader-supported. We may earn a commission when you make a purchase through the links on this page. Learn more about our process here.
Why You Can Trust Us
Every article and review on WellnessVerge is thoroughly researched and fact-checked by licensed health professionals. Our editorial team is made up of registered dietitians and medical doctors.
Every piece of content is also medically reviewed to ensure accuracy and alignment with sound scientific evidence and medical consensus. We only use peer-reviewed journals and reputable medical sources to form our conclusions and recommendations.
We operate with total editorial independence, and our editorial policies ensure that your well-being comes first. Based on our rigorous research, we only recommend products that are worth considering. We always disclose any ads or partnerships with brands featured on our site.
Total Restore Review: A Good Option for Restoring Gut Health
Total Restore is a leaky gut supplement that's designed to help reduce gut permeability, and it may provide many other benefits as well. This supplement may be worth trying if you are experiencing digestive system problems or other unexplained issues like fatigue or joint pain.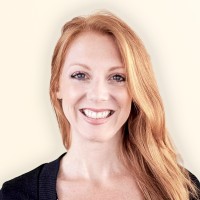 Medically Reviewed by
Natalie Olsen, MS, RDN, LD, ACSM-EP
Registered Dietitian, Certified Exercise Physiologist
Natalie is a registered dietitian, functional medicine practitioner and certified exercise physiologist with over 15 years experience in the health and wellness industry and holds a Master's degree in Human Nutrition and Functional Medicine through a collaborative program provided by the University of Western States and the Institute of Functional Medicine.

Pros

Contains evidence-based ingredients to improve leaky gut.
Product is third-party tested.
May offer other benefits, like boosting energy or improving joint health.
Provides money-saving subscription and bulk purchase options.
Has a 90-day money back guarantee, even on opened products.

Cons

There is limited evidence to support claimed benefits of some ingredients.
Is more expensive than some other comparable products.
Contains grapefruit which may interfere with some medications.
Not safe for people with shellfish allergies.
If you're dealing with unexplained digestive symptoms, fatigue, brain fog, or other issues, the promises of a supplement like Total Restore could significantly improve your life.
This product is designed to help with a condition known as "leaky gut," which could contribute to all of these symptoms.
Leaky gut refers to a weakened gut lining that allows the contents of your digestive tract to leak out into other parts of the body. Though a fairly recent discovery, this condition is the subject of lots of ongoing research.
In this Total Restore review, we'll discuss the research to support the product claims, the safety of the product, and how it compares to alternatives so you can make a more informed purchasing decision.
What Is Total Restore?
GundryMD Total Restore is a dietary supplement that was developed to help improve leaky gut symptoms, like digestive issues and fatigue. It may also support overall health.
This digestive health supplement was developed by Dr. Steven Gundry, a heart surgeon turned integrative medicine doctor specializing in a concept known as "holobiotics."
Holobiotics, according to Dr. Gundry, is the relationship between your cells and the countless healthy bacteria cells that live in and on your body.
To understand Total Restore, we first need to understand Dr. Gundry's approaches to diet and health.
Dr. Gundry is the creator of the Plant Paradox Diet and the best-selling book of the same name. This diet limits lectins, which are a group of proteins found in plants.
A study on mice showed lectins may damage the lining of the gut and other body cells and tissues. (1)
According to Dr. Gundry, lectins are a major contributor to leaky gut syndrome, which happens when the lining of your digestive tract is damaged.
This allows partially digested materials, bacteria and their byproducts, and digestive juices to leak out of your digestive tract and into other parts of your body. (2)
It's important to understand that, currently, leaky gut syndrome is not a recognized medical condition, although it is widely acknowledged among functional and integrative medicine doctors.
The condition is sometimes referred to as "intestinal permeability." (3)
Researchers have linked leaky gut to a number of autoimmune disorders, where your immune system launches an attack against its own healthy cells.
Additionally, leaky gut syndrome is a sign that you may not have a healthy balance of bacteria in your digestive tract.
These imbalances may be accompanied by digestive symptoms like bloating, gas, constipation, or diarrhea.
Additionally, an imbalanced gut microbiome has also been linked to poorer immune health and increased inflammation. (4, 5)
However, Total Restore is specifically for leaky gut.
It is also claimed to offer other health benefits, like helping to reduce gas and bloating, improve energy and focus, boost mood, reduce food cravings, and support your joints.
Regardless, customer reviews on the product are very mixed. Some people say it has made a big difference for them, while others claim they didn't feel any different after taking it for a few weeks.
Let's take a look at what the research says about Total Restore and its ingredients.
Does Total Restore Work? Evaluation of Claimed Benefits
Total Restore contains 16 ingredients, including many antioxidants and specific ingredients that target a healthy gut.
The four most important key ingredients in Total Restore, according to the GundryMD website, are:
Zinc-L-Carnosine
Licorice Root Extract
N-Acetyl-D-Glucosamine
L-Glutamine
As we review the research, we are going to focus on these four natural ingredients.
Supports Gut Integrity and Improves Digestive Symptoms
The key purpose of Total Restore is to reduce intestinal permeability or leaky gut.
Improving the integrity of the gut will limit how much material is able to leak out of the digestive tract and into the body, which may help improve digestive symptoms.
This may be helpful for people with irritable bowel syndrome (IBS), inflammatory bowel disease (IBD), or other gastrointestinal health issues.
There's not any single specific ingredient in Total Restore that improves digestive issues like gas, bloating, stomach pain, or constipation.
Several of the ingredients are antioxidants that may promote better cellular function and reduce inflammation, which can help to resolve some of these issues.
Additionally, these problems may resolve naturally as your gut lining becomes stronger and less permeable.
Zinc-L-Carnosine
Zinc-L-carnosine, a combination of the essential mineral zinc and the dipeptide (protein building block) carnosine, has been shown to prevent the development of ulcers and lesions in the digestive tract at 150 mg per day, suggesting it can protect against leaky gut. (6)
Other studies have supported a minimum dose of 50 mg twice daily to improve leaky gut.(7, 8)
However, Total Restore only contains 10 mg of Zinc-L-carnosine.
L-Glutamine
High-quality evidence suggests that glutamine, an amino acid, can help reduce gut permeability in critically ill, hospitalized people receiving IV nutrition. (9, 10)
Additionally, there's a great deal of weaker evidence to suggest that glutamine can improve leaky gut in other, less extreme circumstances as well. (11)
Licorice Root Extract
Licorice root, which is used to make licorice candies, also has a long history of use in herbal medicine. It may help to rebuild the gut mucosa or the inner lining of the digestive tract.
This could help protect against intestinal permeability and reduce the associated digestive symptoms. However, more high-quality research in humans is needed, particularly on the relationship between licorice root and leaky gut. (12)
Total Restore contains 54 mg of licorice root.
N-Acetyl-D-Glucosamine
Finally, N-acetyl-D-glucosamine (NAG) also helps to protect the gut mucosa. Studies have noted that it can help prevent disease-causing bacteria from attaching to the intestinal lining. (13)
In addition, NAG has been used to improve symptoms of irritable bowel disease, which is linked to increased intestinal permeability. (13)
A small study involving 34 people with irritable bowel disease reported NAG significantly decreased symptoms, including pain and diarrhea. The dose used was 6 grams per day for four weeks. (14)
Total Restore contains 142 mg (1.42) grams of N-acetyl-D-glucosamine, which is less than what has been used in studies.
Summary
There is strong evidence to support the use of Total Restore's key ingredients to reduce gut permeability, especially Zinc-L-carnosine and L-glutamine. However, the doses found in Total Restore are less than the doses shown in some research. As the digestive tract heals, digestive symptoms may also improve.
Boosts Energy
L-Glutamine in Total Restore may also boost energy levels. It is commonly used as a sports supplement to help prevent fatigue during heavy physical exercise.
One small, high-quality trial of wildland firefighters found that glutamine supplementation reduced reported fatigue and perceived exertion (how hard the study participants felt they were working) during simulated firefighting exercises in the heat. (15)
Another high-quality study found that 20 grams of glutamine paired with carbs during intense exercise helped reduce perceived exertion. (16)
However, I couldn't find any studies on glutamine and energy in healthy, non-athletic adults, so these results may not apply to most people. Also, Total Restore contains 213 mg of glutamine, much less than what was used in this study.
Summary
Some research suggests that L-glutamine can reduce fatigue during exercise, at least in people who already train regularly.
Reduces Food Cravings
Total Restore is claimed to help reduce food cravings thanks to its glutamine content.
Some older studies on animals suggest that glutamine can help reduce food cravings, but we can't place too much importance on this data because it came from animals and not humans. (17)
Additionally, glutamine supplementation may help promote weight loss in humans, but there have been no high-quality trials on glutamine and body weight yet. (18)
Summary
Early research suggests that L-glutamine may help reduce food cravings and promote weight loss in people with obesity, but more high-quality research is needed.
Promotes Joint Health
N-acetyl-D-glucosamine in Total Restore may also promote joint and muscle health. It has been investigated as a potential treatment for osteoarthritis, a condition characterized by "wear and tear" joint pain.
One small, high-quality trial found that 100 mg of N-acetyl-D-glucosamine, when paired with the supplement chondroitin, significantly reduced knee pain and improved knee function in older adults. (19)
Total Restore contains 142 mg of N-acetyl-D-glucosamine.
In people who don't have knee pain, it may help improve cartilage turnover resulting in stronger joints. However, higher doses of 500–1000 mg per day were suggested for this. (20)
Total Restore, therefore, may not contain enough to provide these benefits.
Summary
The N-acetyl-D-glucosamine in Total Restore may help promote cartilage production and reduce joint pain. However, it contains significantly less of this compound than the amount shown effective in the research.
The Evidence Score
Here is our score, based on scientific evidence, of how likely Total Restore will be effective for its claimed benefits:
Supports gut integrity and improves digestive symptoms

4

/5
Boosts energy

3.5

/5
Reduces food cravings

2.5

/5
Promotes joint health

4

/5
Side Effects and Safety
Total Restore is third-party tested. This means that the product has been analyzed by an independent lab for quality and purity.
Since supplements aren't individually assessed by the Food & Drug Administration (FDA) before going to market, third-party testing is a good sign that the supplement company is trustworthy.
Additionally, for most people, Total Restore should be safe to take. However, some reviewers have reported that the product made them constipated.
Total Restore contains ingredients that are sourced from crab and other shellfish, so it should not be taken if you have a shellfish allergy.
You should also speak to your healthcare provider before starting Total Restore if you are taking any prescription medications.
Total Restore contains grapefruit seed extract, and grapefruit is known to interfere with many different types of drugs. It's not clear if grapefruit seed extract has the same effect, but it's best to be cautious.
Likewise, it's a good idea to speak to your healthcare provider before starting Total Restore if you are pregnant, nursing, or if you have any underlying medical conditions, like diabetes.
Supplement Facts, Dosage, and How to Take
One serving of Total Restore is 3 capsules, and it's recommended that you take all 3 with your largest meal of the day. If you prefer, you can also take one capsule with each meal three times a day.
Here's what Total Restore contains:
Magnesium: 7 mg
Zinc: 2 mg
L-Glutamine: 213 mg
N-Acetyl-D-Glucosamine: 142 mg
Magnesium Beta-Hydroxybutyrate: 86 mg
Grape Seed Extract: 58 mg
Licorice Roots and Rhizomes Powder: 54 mg
Wormwood: 50 mg
Cinnamon Bark Powder: 50 mg
Maitake Mushroom Extract: 34 mg
VitaBerry (organic strawberry, blueberry, raspberry, tart cherry, elderberry, and cranberry): 22 mg
Cloves: 17 mg
Black Pepper: 17 mg
Grapefruit Seed Extract: 17 mg
Marshmallow Root Powder: 10 mg
Zinc-L-Carnosine: 10 mg
Berberine: 3 mg
Cost and Where to Buy
Total Restore costs:
1 Bottle (30-day supply): $49.95
3 Bottles (90-day supply): $134.85 ($44.95/bottle)
6 Bottles (180-day supply): $254.70 ($42.45/bottle)
Shipping is $4.95 for orders under $50. However, if you subscribe, you can save an additional 10% on your order and receive free shipping on all future orders as well.
Therefore, if you like the product, you can save the most money by purchasing in bulk and subscribing.
GundryMD products are backed by a 90-day money-back guarantee if you purchase through their website, even if they are opened or used. However, you will need to pay for return shipping.
With this fairly generous return policy, you can try a one-month supply with the assurance that you can get your money back if it doesn't work for you.
The product is also available on Amazon, but the price may differ, and the 90-day guarantee won't apply.
How Total Restore Compares to Alternatives
There are a handful of other supplements for leaky gut available. Most of them contain L-glutamine or Zinc-L-carnosine as a key ingredient. Here are some products that are similar to Total Restore:
KaraMD Vital Restore
KaraMD Vital Restore is formulated for leaky gut and contains L-glutamine in addition to zinc, berberine, turmeric, and slippery elm.
Additionally, unlike Total Restore, Vital Restore does not contain shellfish and is, therefore, OK for people with shellfish allergies.
It is a more budget-friendly alternative to Total Restore, as it regularly costs $34.95 for a 30-day supply. You can buy up to four bottles at once to receive a 20% discount and free shipping, and KaraMD offers a 90-day money-back guarantee.
However, this product's zinc comes from zinc oxide, which is less expensive but not as well-absorbed by the body as other forms of zinc. (21)
Summary
Vital Restore may be a good choice if you are looking for a budget-friendly leaky gut supplement, or if you have a shellfish allergy.
Amy Myers MD Leaky Gut Revive
Leaky Gut Revive contains a combination of ingredients that are meant to "soothe and repair your gut quickly."
It contains L-glutamine, as well as a blend containing larch arabinogalactan, marshmallow root, licorice root, elm bark, and aloe vera.
This supplement comes in a powder form and can be mixed into any beverage.
A 30-day supply regularly costs $54.97, but you can subscribe to save 15% plus an additional 5% on every 3rd shipment. Shipping is free, and a 90-day money-back guarantee is available.
Summary
Leaky Gut Revive may be a good alternative to Total Restore if you prefer powdered supplements to pills, or if you have trouble swallowing pills.
Ancient Nutrition Leaky Gut
Ancient Nutrition's Leaky Gut supplement is made with zinc, marshmallow root, astragalus root, cardamom seed, licorice root, and L-glutamine.
Additionally, the product contains Lion's Mane mushroom and the probiotic strain Bacillus coagulans.
Ancient Nutrition utilizes all organic ingredients in this product, and B. coagulans may help to improve leaky gut symptoms. (22)
A 30-day supply of Leaky Gut costs $29.95 regularly, but you can subscribe to save 15% and get free shipping. Ancient Nutrition offers a 60-day money-back guarantee.
Summary
If you prefer organic ingredients or like that this product has a probiotic included, Ancient Nutrition Leaky Gut may be the best choice for you.
Overview of How Total Restore Compares to Its Alternatives
GundryMD Total Restore
KaraMD Vital Restore
Amy Myers MD Gut Revive
Ancient Nutrition Leaky Gut
Price
$49.95 for 30 days
$34.95 for 30 days
$54.97 for 30 days
$29.95 for 30 days
Lowest Possible Price
$42.45 with bulk order and subscription
$27.97 with bulk order
$46.72 with subscription
$21.64 with bulk order and subscription
Shipping
$4.95 (for orders under $50) or free with subscription
$8.95 or free over $40
Free
Varies; free over $49 or with subscription
Return Policy
90-day money-back
90-day money-back
90-day money-back
60-day money-back
Claimed Benefits

Leaky gut support

Improved digestion

More energy

Fewer food cravings

Joint support

Leaky gut support

Leaky gut support

Reduced bloating

Regulate bowel movements

Leaky gut support

Bowel regularity

Improved digestion

Key Ingredients

Zinc L-Carnosine

Licorice Root

N-Acetyl-D-Glucosamine

L-Glutamine

L-Glutamine

Berberine

Turmeric

Slippery Elm

L-Glutamine

Marshmallow

Aloe Leaf

Larch Arabinogalactan

Licorice Root

Licorice Root

Astragalus

Marshmallow

L-Glutamine

Form
Capsule
Capsule
Powder
Capsule
Third-Party Tested
Yes
Yes
Yes
No
The Bottom Line
Total Restore is a leaky gut supplement containing several ingredients that help reduce gut permeability, improve digestive symptoms, increase energy levels, and more.
Overall, I think the product may be worth trying if you are having symptoms of leaky gut, as long as you understand that it's not a guaranteed fix.
There is strong evidence to support the ingredients in this supplement for improving gut integrity, but more research is needed to support its other claims of boosting energy and reducing food cravings.
Consumer reviews on Total Restore are pretty mixed, but you may find success with the supplement if you take it consistently alongside a healthy lifestyle.
Remember, you can get a refund if you're unhappy with your purchase due to the company's 90-day money-back guarantee.
To save the most money on ongoing purchases, you can subscribe and place a bulk order.
If you suspect leaky gut or have been told by a healthcare provider you may have leaky gut, then Total Restore may be a good option to help you find relief.
Thanks for your feedback!
In a few words, please tell us how this article helped you today.
Please let us know how we can improve this article by selecting your concern below.
Thank You! We appreciate your feedback.
*
Please select at least one topic:
Please Note: We cannot provide medical advice. This feedback will help us continue improving your user experience on WellnessVerge.
Please Note: We cannot provide medical advice. This feedback will help us continue improving your user experience on WellnessVerge.
At WellnessVerge, we only use reputable sources, including peer-reviewed medical journals and well-respected academic institutions.