WellnessVerge is reader-supported. We may earn a commission when you make a purchase through the links on this page. Learn more about our process here.
Why You Can Trust Us
Every article and review on WellnessVerge is thoroughly researched and fact-checked by licensed health professionals. Our editorial team is made up of registered dietitians and medical doctors.
Every piece of content is also medically reviewed to ensure accuracy and alignment with sound scientific evidence and medical consensus. We only use peer-reviewed journals and reputable medical sources to form our conclusions and recommendations.
We operate with total editorial independence, and our editorial policies ensure that your well-being comes first. Based on our rigorous research, we only recommend products that are worth considering. We always disclose any ads or partnerships with brands featured on our site.
Alli Review: A Proven Weight Loss Pill, Available without a Prescription
With the FDA's approval, Alli (orlistat 60 mg) bridges the gap as a more affordable, over-the-counter weight loss pill that has been shown to work.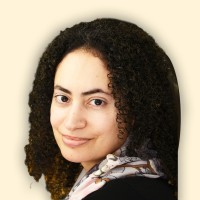 Medically Reviewed by
Yasmine S. Ali, MD, MSCI, FACC, FACP
Board-certified Cardiologist, Medical Board Member
Yasmine S. Ali, MD, MSCI, is a board-certified cardiologist, clinical lipidologist, and internist with nearly 30 years of experience in direct patient care and 25 years of experience in medical writing, editing, and reviewing.

Key Insights (TL;DR)
Alli is an over-the-counter weight loss pill that the FDA approves. It has been scientifically shown to enhance the weight loss effects of diet and exercise.
Alli is meant for overweight adults (with a BMI over 25). It works by blocking your body from absorbing as many calories from food to help you lose weight.
Alli will likely help you lose some weight, but only if you follow a low-calorie, low-fat diet, as the brand recommends.
Alli is well tolerated and considered safe for long-term use, but it can take a few weeks for your digestive system to get used to taking it. To avoid side effects, it's essential to be mindful of the fat content in your meals.
If you don't like how you feel while taking Alli, you can stop taking it, and the side effects should go away.
Most other over-the-counter weight loss pills contain stimulants and other questionable ingredients that may be unsafe for some people. However, because this pill does not include these, it is acceptable for most people to try.
Let your physician know about your interest in Alli to ensure you're a good candidate.
What Alli Gets Right
Approved by the FDA and available without a prescription.
Proven to (moderately) enhance weight loss.
It's stimulant-free.
Research has shown that orlistat may offer additional health benefits, including reducing cholesterol levels, lowering blood pressure, and decreasing the risk of developing type 2 diabetes. (1, 2, 3)
Relatively affordable.
Important Considerations
Unpleasant (and embarrassing) side effects are possible.
You must eat a certain way, like avoiding fried and high-fat foods.
It may cause nutrient deficiencies long-term, so supplementing with a multivitamin may be necessary.
Generally, Alli is meant to be taken for at least 6 months, so consider how the ongoing monthly cost fits into your budget.
Alli in Snapshot
Alli is the brand name of the drug orlistat. It's the only FDA-approved weight loss aid you can buy over the counter. Each capsule of Alli contains 60 milligrams of orlistat.
You can also find orlistat in a prescription weight loss pill called Xenical, which is twice as potent (120 milligrams per dose).
Alli starts working immediately, but it can take at least two weeks to notice a difference in your weight. The majority of weight loss happens within six months.
Alli promotes weight loss by changing the way your digestive tract absorbs fat. Alli blocks about one-third of the fat in food from getting absorbed. That means your body takes in fewer calories from the food you eat. (4)
Usually, each gram of fat provides your body with nine calories. But Alli shaves off 2.25 calories per gram. That means your body absorbs just 70% to 75% of the fat you eat.
Weight loss happens when you eat (or absorb) fewer calories than your body needs. But it's important to remember that calories don't just come from fat. Carbohydrates and protein also have calories.
You won't lose weight if you eat too many calories, even while taking Alli. It's even possible to gain weight on Alli if you overeat. That's why you should pair Alli with a healthy eating and exercise plan.
Avoiding high-fat meals on Alli is crucial. Otherwise, you may experience oily diarrhea from the fat your body can't absorb. So instead, follow Alli's recommended meal plan and avoid fried and high-fat foods.
Sometimes people regain weight after stopping Alli. They may choose to restart Alli to bring their weight back down.
Instructions for Use
Each Alli capsule contains 60 mg of orlistat. Take Alli up to three times daily, with meals or within an hour before or after eating.
Maintaining a low-calorie, low-fat diet while taking Alli is essential to get the desired results.
But remember, low fat doesn't mean "no fat." For Alli to work, you must consume some fat in your diet. Ideally, each meal should contain between 12 to 18 grams of fat. To make it simple, aim for 15 grams.
Additional Tips for Taking This Pill
It's a good idea to keep a food diary while taking Alli. Logging your food will help you keep track of how much fat you consume. Aim for 15 grams of fat per meal to see results with Alli and minimize unpleasant side effects.
You can use an online app (like MyFitnessPal or Lose It!). Or, you can purchase a calorie counting book and write down your food in a notebook.
Since you can only take Alli three times per day, you should try to consume three main meals. A few healthy snacks in-between meals are okay. But eating too many extra snacks may derail your weight loss efforts.
Pricing and Buying Options
Alli typically costs just over 50 cents per pill or $1.50 per day. It's available at most pharmacies, grocery, and wholesale stores. You don't need a prescription to purchase Alli.
Alli's website also has $5 and $10 off coupons to help cover the cost.
Alli is available in 60-count, 120-count, and 170-count bottles. Since you can take it up to three times a day, the maximum number of capsules you'd need for one month is 93.
The price can vary significantly by the retailer, so it's worth it to shop around. Return policies, discounts, and shipping prices also vary by store.
| | 60-count | 120-count |
| --- | --- | --- |
| Walmart | $43.94 ($0.73/ea) | $70.00 ($0.58/ea) |
| Target | $44.99 ($0.75/ea) | $71.99 ($0.61/ea) |
| CVS | $53.99 ($0.90/ea) | $72.99 ($0.61/ea) |
| Amazon | $43.94 ($0.73/ea) | $70.00 ($0.58/ea) |
Alli isn't covered by insurance since it's not a prescription medication. However, depending on your plan, you may be able to use HSA or FSA dollars to pay for it.
The Research Behind Alli and Weight Loss: Studies Explained
The manufacturers of Alli say that for every two pounds you lose on your own, Alli helps you lose one extra pound. Alli is advertised for modest weight loss (5% of body weight), which can significantly impact disease risk.
Taking Alli has been shown to enhance the weight loss effects of diet and exercise. The active ingredient in Alli (orlistat) has been on the market for a couple of decades, so there's ample research on it.
Below Are Explanations of Studies Done on Orlistat and Its Effect on Weight Loss
According to a 2021 meta-analysis, orlistat leads to a 2.9% higher rate of weight loss than the placebo or diet and exercise alone. (4)
An earlier meta-analysis from 2016 evaluated the effects of orlistat in women with polycystic ovarian syndrome (PCOS). Researchers concluded that 120 milligrams of orlistat taken three times per day caused greater weight loss than the placebo. (5)
Finally, another meta-analysis of 30 studies determined that orlistat increases weight loss success rates at one-year and four-year periods. Compared to 37% of the placebo group, 53% of the orlistat group achieved a 5% weight loss or more after four years. (6)
Most studies include the higher prescription dose of orlistat (120 milligrams) instead of the lower dose found in Alli (60 milligrams). However, researchers have estimated that the 60-milligram dose is about 85% as effective as the 120-milligram dose. A randomized controlled study on the 60-milligram dose of orlistat showed significant decreases in body fat and weight (and particularly abdominal fat) after six months. (7)
Side Effects and Safety Considerations
Most digestive symptoms are temporary and usually happen in the first few weeks as your body adjusts to Alli. The most common side effect on Alli is oily spotting or leakage. Other potential side effects include frequent bowel movements and gas. However, these effects don't happen to everyone and can usually be avoided by eating less fat. In addition, some people find that taking a fiber supplement with Alli reduces unpleasant side effects.
Unlike many other weight loss supplements, Alli doesn't affect your appetite or heart rate. Instead, Alli stays in the gastrointestinal tract. Once your meal is fully digested, Alli leaves the body. While you should never take more than the recommended dose, it's virtually impossible to overdose on Alli because less than 2% of the active ingredient gets absorbed into the bloodstream.
Since Alli blocks fat absorption, it can also block the absorption of fat-soluble vitamins. These include vitamins A, D, E, K, and beta-carotene. So taking a multivitamin before bedtime while on Alli may help prevent a vitamin deficiency, especially if you plan to stay on Alli long-term. (4)
You should ask your doctor before starting any new supplements, including Alli, especially if you have diabetes or other health conditions, like gallbladder problems, pancreatitis, or kidney stones. You shouldn't take this pill if you're allergic to any of its ingredients, are pregnant or nursing, have had an organ transplant, take cyclosporine, have trouble absorbing food, or aren't overweight.
In addition, Alli can affect how some prescriptions are absorbed, so talk to a pharmacist to find out if you need to adjust other medications.
How Alli Compares to Alternatives
Alli (orlistat) is the only over-the-counter weight loss pill that's FDA-approved and has been shown to work. Other non-prescription pills or supplements have a similar price point but don't work the same way and may contain harmful stimulants or ingredients that aren't fully proven to work. You could also consider one of the many prescription weight loss products. However, these tend to be very expensive, may come with high risks of side effects, and require your doctor's approval.
Alli is a cost-effective way to try using orlistat (60 mg) for weight loss, which has been shown to be 85% as effective as the 120-milligram dose found in Xenical, a prescription medication. And while doubling up on Alli is essentially the same as taking Xenical, higher doses of orlistat should be taken only under the supervision of your doctor.
In addition, one FDA-cleared prescription weight loss aid at a similar price point to Alli is Plenity. Plenity uses all-natural ingredients and is designed to be taken before meals to help you feel full, so you can eat less and lose weight. Plenity has been shown to have very few side effects, so it may be a safer option compared to Alli.
Here are additional alternatives to compare Alli to:
| | Alli | Xenical | Plenity |
| --- | --- | --- | --- |
| Key Ingredients | Orlistat 60 mg | Orlistat 120 mg | Cellulose and citrate |
| Main Benefits | Blocks fat absorption to increase weight loss from diet and exercise | Blocks fat absorption to increase weight loss from diet and exercise | Takes up space in the stomach and intestines to reduce food intake that, results in weight loss |
| Clinical Studies | ✔ | ✔ | ✔ |
| Prescription Required | No | Yes | Yes |
| Form | Capsule, one per meal (3x/day) | Capsule, one per meal (3x/day) | Capsule, three per meal (2x/day) |
| Regular Price | $55–$60 for 1-month supply | $745–$790 for 1-month supply | Around $100 for 1-month supply |
| Covered by Insurance | No | Possibly | Possibly |
Thanks for your feedback!
In a few words, please tell us how this article helped you today.
Please let us know how we can improve this article by selecting your concern below.
Thank You! We appreciate your feedback.
*
Please select at least one topic:
Please Note: We cannot provide medical advice. This feedback will help us continue improving your user experience on WellnessVerge.
Please Note: We cannot provide medical advice. This feedback will help us continue improving your user experience on WellnessVerge.
At WellnessVerge, we only use reputable sources, including peer-reviewed medical journals and well-respected academic institutions.