Why You Can Trust Us
Every article and review on WellnessVerge is thoroughly researched and fact-checked by licensed health professionals. Our editorial team is made up of registered dietitians and medical doctors.
Every piece of content is also medically reviewed to ensure accuracy and alignment with sound scientific evidence and medical consensus. We only use peer-reviewed journals and reputable medical sources to form our conclusions and recommendations.
We operate with total editorial independence, and our editorial policies ensure that your well-being comes first. Based on our rigorous research, we only recommend products that are worth considering. We always disclose any ads or partnerships with brands featured on our site.
Alli Weight Loss Pills (Orlistat) Review: Does It Work for Weight Loss?
Alli is the first FDA-approved weight loss pill. While some studies report that it may help with short-term weight loss, the side effects are unpleasant and the long-term effects aren't yet established.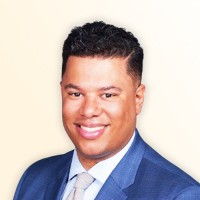 Medically Reviewed by
Anthony Dugarte, MD
Medical Reviewer
Anthony Dugarte, M.D., C.S.C.S. is a health and wellness writer and medical content reviewer. In addition to dedicating the last 8 years to medical research, Dr. Dugarte also has more than a decade of experience in strength and conditioning, nutrition, and rehabilitative exercise, as well as authoring and reviewing health and wellness-related content.

Pros

May help with short-term weight loss
Can be easily purchased through various retailers
FDA-approved

Cons

Potential for unpleasant side effects
Won't promote long-term weight loss
Weight loss may be very slow
What Is Alli (Orlistat)?
Alli is an over-the-counter weight loss pill that was approved by the FDA in 1999.
The product is intended for obesity management and is meant to be used alongside a low-fat, calorie-restricted diet.
Alli contains Orlistat, a type of drug known as a lipase inhibitor. Lipase inhibitors block the body from absorbing dietary fat by blocking an enzyme called lipase.
Lipase helps the body break down and digest the fat we eat. Without lipase, dietary fat bypasses digestion and is expelled from the body.
Dietary fat contains the highest concentration of calories when compared to the other macronutrients, carbs, and protein.
One gram of fat has more than double the calories of the identical amount of protein or carbohydrate.
By inhibiting dietary fat absorption, Alli can reduce your calorie digestion which can lead to weight loss.
In clinical trials, Alli has been shown to reduce the absorption of dietary fat by approximately 25%. (1)
The prescription-only version of Alli is called Xenical, which contains 120 mg of Orlistat, while Alli, the over-the-counter version, contains 60 mg of Orlistat.
Alli is manufactured by GlaxoSmithKline, a pharmaceutical company specializing in developing and manufacturing pharmaceutical products, vaccines, over-the-counter medicines, and health-related consumer products around the globe.
Is Orlistat Effective?
Alli may help with short-term modest weight loss, but there is very little evidence to suggest that taking Alli will help with long-term weight loss.
In fact, much of the research shows that participants generally gained much of their weight back after a few years.
One of the most extensive studies on Orlistat was known as the XENDOS study and was conducted in Sweden in 2004. (2)
The study included 3,305 overweight individuals and lasted for four years.
In the XENDOS study, researchers divided participants into two groups: one took 120 mg of Orlistat 3 times a day, while the other took a placebo.
Both groups ate 800 fewer calories a day and limited their dietary fat to 30% of their total calories.
During the first year of the study, the average weight loss in the orlistat-treated group was 23.3 pounds, while the placebo group lost 13.6 pounds.
However, over the remaining three years, there was significant weight regain in both groups.
A 2014 review of the research found that taking Orlistat resulted in a 7.5-pound greater weight loss than a placebo over 12-months. (3)
This equates to only 3.1% of the initial weight. However, researchers also found that participants slowly regained much of their weight after the initial year of treatment.
Another 2015 study followed roughly 100,000 people taking Orlistat over three years. (4)
Researchers found that while participants did experience modest weight loss, they did not maintain that weight loss long term.
In addition, one 2017 study compared the weight loss effectiveness of 60 mg of Orlistat to polyglucosamine, a different type of fat inhibitor. (5)
Researchers found that the use of polyglucosamine reduced body weight, body mass index (BMI), and waist circumference more efficiently than Orlistat.
Summary
Alli (Orlistat) appears to help with initial weight loss. However, it is not effective for long-term, sustainable weight loss.
Does Alli Have Any Other Health Benefits?
In addition to short term weight loss, Alli appears to have additional health benefits, including:
Reducing the Risk of Type 2 Diabetes
In over four years of treatment with Orlistat in the XENDOS study, the risk of developing diabetes was found to be 37% lower compared to placebo. (6)
Additionally, in the 21% of participants with prediabetes, the rate of diabetes over the four years decreased by 45% when taking Orlistat.
Reducing Blood Pressure
One older study showed a significant decrease in blood pressure when taking Orlistat. (7)
It is important to note that more rigorous studies on Orlistat are needed to analyze their effectiveness in reducing the risk of cardiovascular disease.
Reducing Cholesterol Levels
One 2004 review of clinical trials comparing Orlistat to placebo for six months showed a significant decrease in total cholesterol and LDL (bad) cholesterol when taking Orlistat. (8)
Support for Claimed Benefits
Below is our summary of the available evidence for the claimed benefits of Alli Weight Loss Aid (Orlistat) based on the available research:
Limits the amount of fat your body absorbs

4

/5
Assists with weight management

3

/5
Can lose 10–15% of your belly fat

1

/5
As a lipase inhibitor, Orlistat blocks the body from absorbing dietary fat by blocking an enzyme called lipase. Research has shown that Orlistat can limit the amount of fat your body absorbs.
There is some research suggesting that Orlistat can help with weight management. However, the product lacks long-term studies, and weight that is lost through Alli is typically regained after discontinuing its use.
There is no evidence to suggest that using Alli can help someone lose 10%–15% of their belly fat.
Side Effects, Safety, and Dosage
The manufacturers of Alli suggest taking one 60 mg pill within an hour of a fat-containing meal up to three times a day.
When taking Alli, a person's daily fat intake should be spread over their three main meals, which should be no more than 30 percent of total calories.
Alli recommends a fat intake of about 15 grams per meal.
Orlistat can wreak havoc on your gastrointestinal system. Orlistat's gastrointestinal side effects are related to the undigested fat that will pass through the digestive system. (9)
Furthermore, if you exceed the recommended fat intake, the side effects often become more severe. Side effects include: (9)
Anal oily discharge
Gas and bloating
Oily stools
Abdominal pain
Rectal discomfort
More-frequent bowel movements
Urgent or hard-to-control bowel movements
Diarrhea
Irregular menstrual periods
More severe side effects may include organ toxicity involving the kidneys, liver, and gastrointestinal tract. (10)
One 2012 study found that Alli may contribute to liver and kidney damage. (11)
Researchers also found that taking Orlistat may increase the effects of aspirin, which may lead to increased bleeding.
You should not take Alli if you have any of the following conditions:
Diabetes
Thyroid disease
Cardiovascular disease
Eating disorder
Gallbladder disease
Kidney stones
Pancreatitis
Irritable bowel syndrome
Malabsorption syndrome
Have had an organ transplant
Have problems absorbing food
Are pregnant or breast-feeding
It is recommended that you only take Alli if:
You have a BMI of at least 25.
You can adhere to a healthy diet and exercise plan.
You do not eat more than 30% fat in each meal.
In addition, food and nutrient absorption can be affected by taking Alli. Taking Orlistat can block your body's absorption of vitamins A, D, E, K, and beta carotene.
Therefore, the FDA recommends that users take a multivitamin while taking the product.
It is vital to discuss weight loss with your healthcare provider as drastically altering your diet and activity level can be dangerous.
Before taking Alli or any other supplement, you should speak with your healthcare provider to ensure your safety.
Cost and Where to Buy
The cost of a 120-pill pack of Alli ranges from $64.99 to $71.99 for a 2-month supply.
Alli can be purchased through major retailers like Amazon, Target, Walgreens, and Rite Aid.
Alli's official website provides a map to find a local store near you to buy the product.
Alli is reasonably priced at between $32 and $36 per month compared to other weight loss pills.
Despite its reasonable price tag, Alli is likely not your ticket to sustainable weight loss and therefore is not worth the $32 to $36 a month.
Some gym memberships cost less than $30 a month, which could provide more opportunities for sustainable weight loss than this weight loss pill.
How Alli Compares to Alternatives
There are a variety of weight loss pills on the market, most of which have very limited scientific evidence to back up their claims.
Alli is the only lipase inhibitor (fat blocker) that is available without a prescription.
However, there are other supplements that are "fat burners" that claim to promote weight loss and "melt" your fat away.
One such fat burner is Leanbean, a weight loss supplement that claims to help reduce cravings and support fat metabolism to promote weight loss.
The product is more expensive than Alli at $59.99 per month. While this "fat burner" may help promote short-term weight loss, it has limited evidence of its effectiveness.
Glucomannan is a different type of popular weight loss supplement that uses fiber. It can work by absorbing water in the gut, which takes up space in the stomach.
This can promote a feeling of fullness and help to reduce overall food intake.
There are conflicting results about the effectiveness of glucomannan supplementation on weight loss.
Some of the research on glucomannan is promising for short-term weight loss success. However, some show that the supplement does not promote weight loss or a change in body composition. (12)
Glucomannan supplements can be purchased through Amazon. A month's supply is between $10–$13, which is less than Alli's.
Moreover, glucomannan may cause some gastrointestinal symptoms but won't likely be as severe as the symptoms related to Alli.
Taking any fat inhibitor, fat burner, or supplemental fiber without addressing lifestyle changes is likely not going to lead to the results you want.
Most of these products have limited evidence to support their effectiveness. Therefore, before taking any supplements, I would recommend taking inventory of your food choices and setting some obtainable exercise goals.
Frequently Asked Questions About Alli
Who can take Alli?
Alli can be taken by overweight adults (with a BMI of 25 or above) 18 years or older. The product is intended to be used along with a reduced-calorie, low-fat diet.
How long does it take for Alli to start working?
Alli manufacturers suggest that if you follow a reduced-calorie, low-fat diet and get regular exercise, you could see results in the first two weeks. However, they note that most weight loss usually occurs within the first six months, and individual results may vary.
How many times a day should I take Alli?
The manufacturers of Alli suggest taking one 60 mg pill within an hour of a fat-containing meal up to three times a day.
If I take Alli more than 3 times per day, will I experience better results?
No. The product should be used as directed, and additional doses are not recommended.
How long do you wait to eat after taking Alli?
Alli should be taken within an hour of each fat-containing meal. In addition, the manufacturers of Alli suggest waiting at least 2 hours in between doses.
If I eat more than 3 meals a day, should I take additional doses of Alli?
No, additional doses are not recommended. It is recommended that Alli be taken with meals only up to three times a day.
The Bottom Line
There is no shortage of weight loss pills, supplements, or beverages to choose from.
Unfortunately, many of the health claims made by these products aren't backed by solid scientific research.
Weight loss with Alli seems to range from 2 kg to 10 kg. However, this weight is typically regained after discontinuing its use. (13)
Therefore, Alli may help start your weight loss journey, but it will likely be ineffective for long-term success.
Additionally, Alli poses some serious health risks, not to mention the potentially embarrassing side effects.
If your weight loss pill requires you to wear dark pants or bring a change of clothes with you when leaving the house, it may be time to reevaluate your weight loss journey.
It's also important to note that the pill is only effective if you follow a low-fat, healthy diet and exercise regularly.
These same behaviors will likely help you lose weight without taking a pill like Alli.
Additional Weight Loss Tips
Instead of taking Alli, or any other weight loss pill, your weight loss journey can begin by writing down 2–3 small, obtainable goals.
According to research, setting goals can increase the likelihood of achieving significant weight loss. (14)
Examples of goals to help with weight loss may include:
Including a lean protein source in all of your meals and snacks.
Begin an exercise regime starting at 30 minutes 3 times per week.
Include a fruit or vegetable at every meal and snack.
Aim for at least 7 hours of sleep per night.
Increase your fiber intake by eating whole grains like quinoa, brown rice, and lentil whole grain pasta.
Drink water before all of your meals and snacks.
Practice mindfulness when eating by ditching all screens and other distractions when enjoying a meal or snack.
Thanks for your feedback!
In a few words, please tell us how this article helped you today.
Please let us know how we can improve this article by selecting your concern below.
Thank You! We appreciate your feedback.
*
Please select at least one topic:
Please Note: We cannot provide medical advice. This feedback will help us continue improving your user experience on WellnessVerge.
Please Note: We cannot provide medical advice. This feedback will help us continue improving your user experience on WellnessVerge.
At WellnessVerge, we only use reputable sources, including peer-reviewed medical journals and well-respected academic institutions.