Evidence Based Research
Our editorial team is made up of expert registered dietitians with extensive, real-world clinical experience who are highly trained in evaluating clinical research.
Plenity Review: Effectiveness, Safety, Pros and Cons
Plenity is an FDA-approved weight loss aid that is intended to make you feel full after meals and eat less throughout the day. Based on the available research, Plenity appears to be an effective and safe weight loss aid for a certain subset of the population.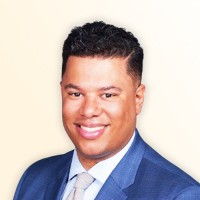 Medically Reviewed by
Anthony Dugarte, MD
Medical Reviewer
Anthony Dugarte, M.D., C.S.C.S. is a health and wellness writer and medical content reviewer. In addition to dedicating the last 7 years to medical research, Dr. Dugarte also has more than a decade of experience in strength and conditioning, nutrition, and rehabilitative exercise, as well as authoring and reviewing health and wellness-related content.
WellnessVerge is reader-supported. When you make a purchase through links on this page, we may earn a commission. Learn More

Pros

Effective for a certain subset of the population
High safety profile
Minimal side effects

Cons

High cost compared to other weight loss products
Not recommended for certain populations
Requires modification of medication timing
How Plenity Works
Plenity is an FDA-approved weight loss aid, created by a company called Gelesis, that is actually considered a device, not a medication.
This is because it is not directly absorbed in the body, but instead excreted after consumption. It comes in a capsule that you swallow before meals.
As a Plenity capsule travels through your body, it is said to release thousands of hydrogel particles into the stomach. The 2 main ingredients present are cellulose and citric acid. (1)
In order for these gel particles to form, Plenity must be taken with plenty of water. The particles absorb large amounts of water and expand.
This is supposed to help you feel fuller during meals and subsequently, eat less.
Plenity is the first prescription weight loss aid approved for use in those who are considered overweight, but not obese.
Therefore, those who have a BMI of 25–30 may qualify for this device with a physician's approval, as well as those with a BMI of up to 40.
As a Registered Dietitian who specializes in weight management, I appreciate that there is a weight loss aid out there that is available to more people.
If weight issues are addressed before someone becomes obese, it may help prevent future health problems.
Plenity's Scorecard
The Plenity weight loss aid was objectively evaluated by a dietitian based on the following criteria:
Evidence-Based

5

/5
Easy to Follow

5

/5
Customization

5

/5
Sustainability

5

/5
Safety

4

/5
Value for the Price

4

/5
Accountability

2

/5
Overall Rating:

4.3

/5
What Food Can You Eat?
There are no restrictions on what you can or can't eat while taking Plenity.
However, it does need to be taken with 16 ounces of water 20–30 minutes before lunch and dinner for best results.
Can Plenity Help You Lose Weight?
In the primary 24-week clinical study of Plenity, some people taking it lost weight more quickly than others. (2)
Those who took Plenity lost 2–3% more weight on average than those taking the placebo.
Interestingly, those who had higher blood sugar levels tended to lose even more weight.
In particular, those who lost more weight in the first few weeks appeared to lose more overall.
Those in this category were called "hyper-responders" because they had a greater amount of weight loss when compared to others.
It is normal for different people to have varying responses to the same treatment, as every metabolism is different.
This is why no matter how safe a product may be, I never provide a 100% guarantee to my clients.
However, it's important to note that the study was partially funded by Gelesis, the manufacturer of Plenity. I'm always somewhat cautious with industry-funded studies, as there may be some hidden bias.
Sustainability
The proper way to take Plenity is 3 capsules 20 minutes before lunch and dinner with at least 16 ounces of water.
This sounds relatively easy, but in reality, it may sometimes be hard to remember. It is often easier to remember to take something during a meal, not before.
I would also not recommend taking a pill your whole life, as it is still a temporary solution.
Healthy lifestyle changes such as a lower-calorie nutritious diet and consistent exercise plan are the most powerful for producing sustainable, long-term weight loss.
Accountability
As a Plenity member, you are provided with additional support and accountability to track your progress.
Informational resources are provided by qualified health professionals such as registered dietitians and other medical experts.
There is also access to a private online community to interact with other Plenity Members in a group setting. Individualized, one-on-one support is not listed as an available service.
Value for the Price
Plenity is expensive compared to some other weight loss products on the market at $98 a month.
This is fairly costly compared to other weight loss products. But it is important to note, most weight loss supplements are not FDA approved.
Currently, it is available by prescription only, and hopefully, in the future, it may be covered by insurance, which would reduce the cost.
Safety
Based on the available research, Plenity has an overall positive safety profile.
Because Plenity is considered a device and not a medication, it is not absorbed into your bloodstream.
It is therefore less likely it will interact with other medications or have a high risk of toxicity.
The ingredients present also carry a low risk of toxicity or side effects. The most common side effects include:
Mild gastrointestinal discomfort such as diarrhea
Constipation
Bloating
Flatulence
These symptoms are mild compared to those that may occur in other weight-loss supplements.
Plenity is not recommended during pregnancy or if you are allergic to any of the 5 ingredients present – cellulose, citric acid, sodium stearyl fumarate, gelatin, and titanium dioxide.
It is also advised to take with caution if you have any upper or lower gastrointestinal problems such as GERD, IBS, diverticulosis, or a history of gastrointestinal surgery.
If you're on any medications that you normally take before meals, it is recommended to instead take them after you start your meal.
This leads me to think there may be a potential risk for interactions if the timing of Plenity and other medications is not properly spaced out.
How It Compares
In comparison to other prescription weight-loss medications, Plenity comes with fewer side effects and a better safety profile.
This may be in part because it is considered more of a device, not a drug, and is therefore not absorbed the way medications are.
Other FDA-approved weight loss medications such as Orlistat and Phentermine both have gastrointestinal side effects.
Some other weight loss aids may also increase the risk of liver injury or cancer.
Out of any other prescription weight loss aid, Plenity seems to be the safest based on the available research.
The Bottom Line
Plenity is a weight loss aid that may serve as a supplement, but not a replacement, to a healthy diet and lifestyle plan.
Studies have only been conducted up to 6 months, and therefore it's hard to determine how long Plenity actually works for weight loss.
In the clinical trials, some participants responded more than others and saw more weight loss. This can make it difficult to determine if it will work for a particular person.
If you are considering trying Plenity, speak with your doctor to see if you're a good candidate. Everyone responds differently and so there are no guarantees of weight loss.
Even so, given its good safety profile, it may be a helpful option if you're looking for a non-invasive weight loss jumpstart.
Advertisement
Start Losing Weight with Noom
Noom is a tried and tested weight loss program customizable to your personal health goals and levels by using psychology and teaching you what foods to eat. Start by taking a quick assessment to see what's best for you.
Thanks for your feedback!
In a few words, please tell us how this article helped you today.
Please let us know how we can improve this article by selecting your concern below.
Thank You! We appreciate your feedback.
*
Please select at least one topic:
Please Note: We cannot provide medical advice. This feedback will help us continue improving your user experience on WellnessVerge.
Please Note: We cannot provide medical advice. This feedback will help us continue improving your user experience on WellnessVerge.