Why You Can Trust Us
Every article and review on WellnessVerge is thoroughly researched and fact-checked by licensed health professionals. Our editorial team is made up of registered dietitians and medical doctors.
Every piece of content is also medically reviewed to ensure accuracy and alignment with sound scientific evidence and medical consensus. We only use peer-reviewed journals and reputable medical sources to form our conclusions and recommendations.
We operate with total editorial independence, and our editorial policies ensure that your well-being comes first. Based on our rigorous research, we only recommend products that are worth considering. We always disclose any ads or partnerships with brands featured on our site.
Plenity Review: A Promising FDA-Cleared Weight Loss Aid
Although Plenity hasn't been on the market for very long, there's some promising research behind it.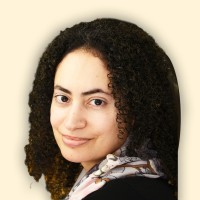 Medically Reviewed by
Yasmine S. Ali, MD, MSCI, FACC, FACP
Board-certified Cardiologist, Medical Board Member
Yasmine S. Ali, MD, MSCI, is a board-certified cardiologist, clinical lipidologist, and internist with nearly 30 years of experience in direct patient care and 25 years of experience in medical writing, editing, and reviewing.

Pros

FDA cleared for safety
Backed by a clinical trial with human subjects
Comes with online support and resources
Doesn't contain stimulants
No foods are off-limits
Safe for most people

Cons

High out-of-pocket costs that may not be covered by insurance
May cause unpleasant side effects (like bloating)
Unknown if the results last long term
No refunds
Plenity is an FDA-cleared prescription weight loss management aid you take before meals to help you feel full, so you can eat less and lose weight.
Unlike some "diet pills" that may contain dangerous stimulants, Plenity promotes weight loss using natural ingredients. It's even approved by the FDA for safety.
Currently, customer reviews are mixed. Since other products and procedures could provide similar effects, it's essential to consider several factors before choosing your preferred weight management tool.
Before investing in Plentily for weight loss, here's what you need to know.
The Basics of Plenity and How It Works
Although it seems like a medication, Plenity is technically a medical device.
Plenity is packaged in individual pods with three capsules each.
Customers are instructed to take all three capsules 20 minutes before lunch and dinner, along with 16 ounces of water.
When mixed with water, each serving of Plenity occupies 1/4 of the average stomach volume. (1)
Plenity mixes with water in the stomach to form a gel. The gel helps fill you up so you can eat less without feeling hungry.
Plenity is the brand name of a patented product called Gelesis100. This "superabsorbent hydrogel" stays intact as it passes through the digestive system.
Eventually, Plenity is broken down in the colon and excreted. (1)
After a meal, food goes from the stomach to the small intestines. Studies show that receptors in the small intestines detect when it's being stretched and tell the brain to stop eating. (2)
Interestingly, these stretch signals get triggered by the volume of food (not how many calories or nutrients it has).
Plenity boosts the feeling of fullness by adding bulk without calories.
Plenity contains two primary ingredients, cellulose, and citrate. Cellulose is a type of fiber. It's found in pretty much every plant-based food.
In its natural state, cellulose is an "insoluble fiber," meaning it doesn't mix with water, and humans can't digest it. (3)
However, in Plenity, cellulose is formulated with citrate, which allows it to absorb water in the stomach and mix with food during digestion.
Rather than growing into a solid mass, Plenity forms thousands of tiny gel-like particles that take up space but don't have any calories. (1)
The makers of Plenity explain that it may take about four weeks before you start to notice any weight loss results.
As you continue taking Plenity, you should start feeling less hungry in between and after meals, so it's easier to cut back on snacking and large portions.
Who Is Plenity For?
To get Plenity, you'll need to meet specific criteria. For example, Plenity is only approved for adults with a body mass index (BMI) between 25–40 kg/m².
In other words, the device is only for adults who are considered overweight or obese.
In addition, people who are allergic to any of its ingredients or have certain medical conditions, or are pregnant cannot take Plenity.
You'll speak with a healthcare professional through the Plenity website (or your own doctor) to see if you're a good candidate for a prescription.
Plenity offers timely telehealth visits with healthcare professionals online, so it won't take long for you to be evaluated for approval.
Plenity for Weight Loss: The Company's Clinical Trial Explained
Plenity bases its product claims on one clinical trial, the Gelesis Loss of Weight (GLOW) Study. (1)
GLOW had a high-quality study design as a double-blind, randomized, placebo-controlled trial. It took place at multiple centers over 24 weeks.
The study required participants to have a BMI between 27 and 40 kg/m2 and fasting blood glucose levels between 90 and 145 mg/dL (meaning some, but not all, participants had diabetes).
The study included men and women from ages 22 to 65.
The placebo and test groups were put on reduced-calorie diets (300 calories below baseline) and advised to do 30 minutes of moderate daily exercise.
As would be expected, both groups lost weight. But the Plenity group lost slightly more weight.
Subjects on Plenity lost 6.4% of their total body weight compared to the placebo group, who lost 4.4%. (1)
Other weight-related results included:
BMI: Reduced by 2.1 points in the Plenity group and 1.5 points in the placebo group
Waist circumference: Down 6.7 centimeters with Plenity and 5.0 centimeters with placebo
Overall, 436 participants completed the initial study. Of those who took Plenity, 60% lost at least 5% of their body weight.
The makers of Plenity advertise that Plenity resulted in an average of 22 lbs lost over six months.
But remember, both groups lost weight, as they both followed a low-calorie diet and exercise program during the trial.
Subjects on Plenity ultimately had a 2% greater weight loss than the placebo group (6.4% compared to 4.4%). (1)
Plenity Side Effects and Safety
The most common side effects of Plenity include abdominal pain, bloating, fullness, and flatulence.
According to the clinical study, subjects on Plenity did not experience any more side effects than those on placebo.
But reviewers tell a different story. Besides success stories on the Plenity website, it isn't easy to find many Plenity reviews from actual customers on third-party sites.
This lack of reviews makes sense since Plenity is a relatively new weight loss aid that's only been in the US market since 2020. (4)
Plenity may affect how well your body absorbs other medications. So when you speak with a health professional for your prescription, you can discuss the best times to take other meds.
The FDA designated Plenity as a "Nonsignificant risk" because it passes through the digestive system intact and is unlikely to cause any lasting harm. (1)
However, Plenity isn't recommended during pregnancy or for anyone allergic to cellulose, citric acid, sodium stearyl fumarate, gelatin, or titanium dioxide. (5)
If you're nursing or have diabetes, share this information with your Plenity prescriber to determine if it's safe for you to try.
Summary
Until more people have a chance to use Plenity (and report on their experience), it's difficult to know if unpleasant side effects are common or rare. Nonetheless, Plenity has the FDA's approval for safety, and any side effects should be temporary.
How to Take Plenity
Plenity comes in daily double blister packs, each containing three Plenity capsules.
The recommended dose is three Plenity capsules before lunch (2.25 grams) and three again before dinner, along with 16 ounces of water each time.
Then, wait 20-30 minutes after taking Plenity capsules and water before having your meal. With repeated use, you should experience better control over your eating.
How Much Does Plenity Cost?
Plenity's cost is straightforward and listed at $98 for 4 weeks or $249 for a 12-week supply (which represents a 15% savings for buying in bulk).
You can choose to purchase either option once cleared for a prescription.
Your medical insurance plan may help cover the cost of Plenity. You can call your carrier in advance to find out before you order.
In addition, if you have an HSA or FSA associated with your insurance, you should be able to use these funds to help pay for Plenity.
Plenity offers free 2-day delivery to your home.
Comparison to Alternatives
Taking up space in the stomach to encourage eating less can be achieved with Plenity, over-the-counter fiber supplements like Metamucil, and intragastric balloons like Obrera.
It's crucial to research the risks and benefits of each approach before deciding what's best for you.
Below is a chart to show how Plenity compares to some popular alternatives:
| | Plenity | Metamucil | Obrera |
| --- | --- | --- | --- |
| Our Rating | 3.8 | | N/A |
| What Is It? | Cellulose and citrate in capsule form (considered a medical device) | Psyllium husk (soluble fiber oral supplement) | Non-surgical intragastric balloon (implanted for six months) |
| Regular Price | $98 for 4 weeks | $13.44-$16.99 per 100-count bottle (varies by retailer) | $6,925: average total cost based on data from RealSelf |
| Discounted or Subscription Price | $249 for 12 weeks (15% savings) | 300-count bottles and generic/store brand versions available for discounted prices | Financing for "as low as $150/month" per manufacturer site |
| Covered by Insurance? | Maybe, check with your carrier* | No* | No* |
| FDA Approved? | Yes, Nonsignificant Risk designation | Generally regarded as safe (GRAS) | Yes |
| Main Effects | Takes up space in the stomach and intestines to reduce food intake, proven weight loss | Good for digestive health and possibly appetite/weight control | Takes up space in the stomach to reduce food intake, proven weight loss |
| Clinical Studies with Human Subjects | Yes | Yes | Yes |
| Gluten-Free | Yes | Yes | Yes |
| Vegan | No (porcine gelatin capsule) | No | Yes |
*You may be able to use HSA (health savings account) or FSA (flexible spending account) funds to cover some or all of the associated fees
The Bottom Line
Plenity is an exciting product that seems to be safe and effective for aiding weight loss.
However, while the study behind Plenity is promising, some customer reviews show that not everyone finds the product useful.
Until Plenity is on the market for a longer time, it's difficult to tell how well its research carries over into real-life experiences.
If you want to try Plenity, follow the directions on the website to see if you qualify for a prescription.
Depending on the regulations in your state, you may need to meet with a doctor before you can buy Plenity.
Expert Tips
You may find similar results (with added health benefits) for less money by eating more fiber, and specifically, soluble fiber.
Soluble fiber naturally mixes with water to form a gel in the gastrointestinal tract.
It's been shown to promote weight loss and satiety, improve gut health, and lower the risk of heart disease, diabetes, and some cancers. (6) (7)
You can find soluble fiber in:
Barley
Beans
Lentils
Oat bran
Peas
Some fruits and vegetables (8)
Psyllium husk is a source of soluble fiber commonly used in laxative supplements like Metamucil. (6)
A psyllium husk supplement is a less expensive option than Plenity. But there's no study comparing the effectiveness of these two products.
Most experts agree it's best to get fiber from food rather than supplements. (7) To avoid discomfort and constipation, increase your fiber intake gradually.
You'll also need to drink plenty of water to support your gastrointestinal system when eating extra fiber.
Thanks for your feedback!
In a few words, please tell us how this article helped you today.
Please let us know how we can improve this article by selecting your concern below.
Thank You! We appreciate your feedback.
*
Please select at least one topic:
Please Note: We cannot provide medical advice. This feedback will help us continue improving your user experience on WellnessVerge.
Please Note: We cannot provide medical advice. This feedback will help us continue improving your user experience on WellnessVerge.