WellnessVerge is reader-supported. We may earn a commission when you make a purchase through the links on this page. Learn more about our process here.
Why You Can Trust Us
Every article and review on WellnessVerge is thoroughly researched and fact-checked by licensed health professionals. Our editorial team is made up of registered dietitians and medical doctors.
Every piece of content is also medically reviewed to ensure accuracy and alignment with sound scientific evidence and medical consensus. We only use peer-reviewed journals and reputable medical sources to form our conclusions and recommendations.
We operate with total editorial independence, and our editorial policies ensure that your well-being comes first. Based on our rigorous research, we only recommend products that are worth considering. We always disclose any ads or partnerships with brands featured on our site.
5 Best Calorie-Counting Apps of 2023, According to Dietitians
Calorie-counting apps make food tracking easy and provide a sense of accountability. Here are our top 5 calorie-counting apps to support your healthy eating goals.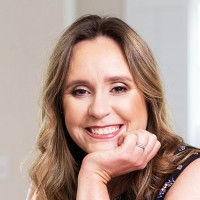 Medically Reviewed by
Ana Reisdorf, MS, RD
Registered Dietitian Nutritionist
Ana Reisdorf is a registered dietitian nutritionist with 14 years of experience in the field of nutrition and dietetics. She graduated from UCLA in 2002 with a degree in psychology and women's studies and completed her master's degree from Central Michigan University in 2010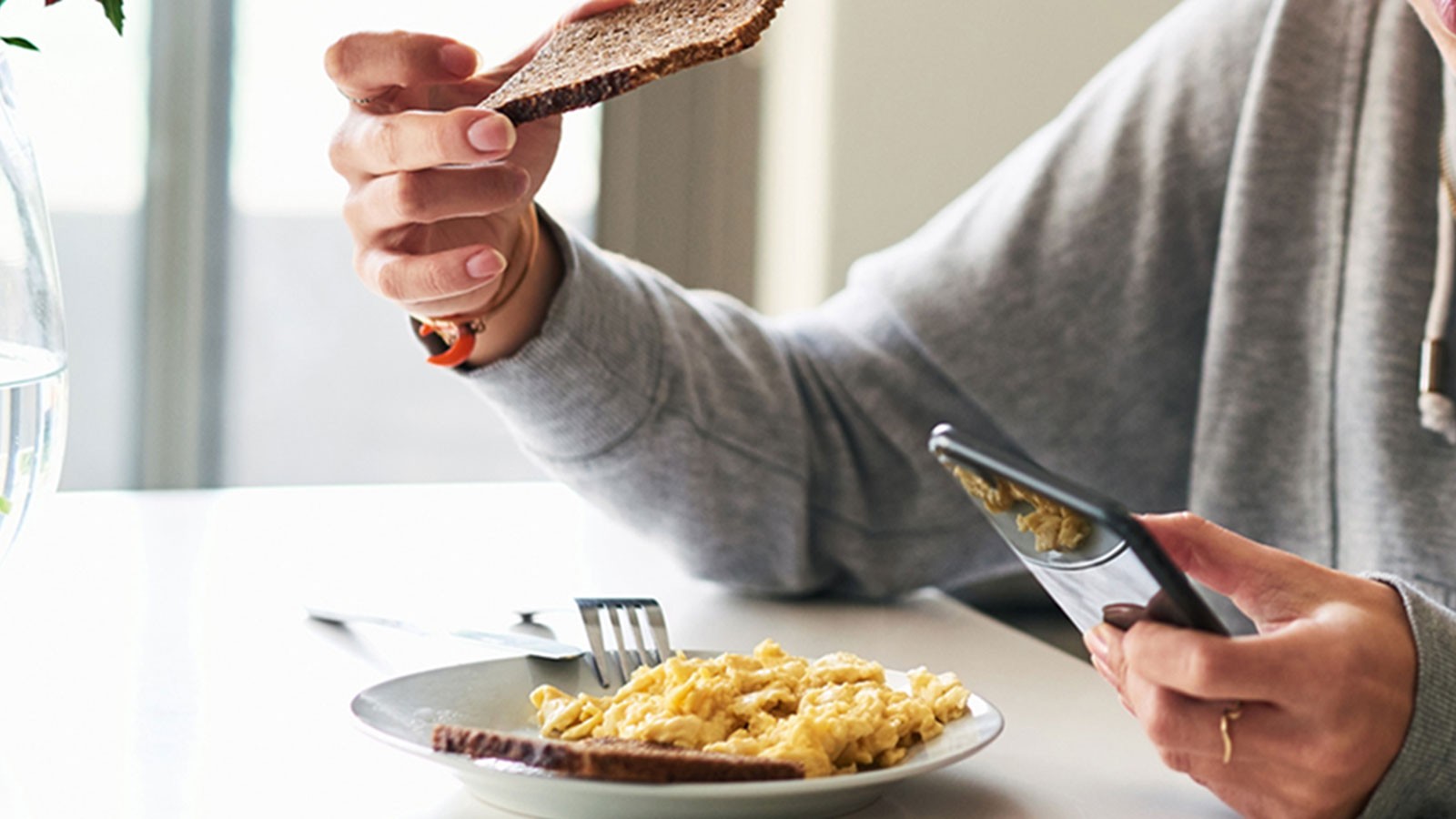 Diet is one of the most important factors when it comes to weight loss. If you're trying to improve your diet, you may want to consider a calorie-counting app.
If you've ever tried to lose weight through exercise alone without changing your diet, chances are you didn't see much success. Most of the time, we tend to underestimate how much we're eating, or are just not entirely aware of our eating habits.
Calorie-counting apps are applications you can download on Android or iOS devices to track your daily food intake. They can be an effective tool for weight loss, and help hold you accountable towards your goals.
Calorie-counting apps have many features and can teach you how to track food, exercise, and your water intake. You simply enter in your height, weight, and demographics, and a calorie level is determined for you.
Many calorie-counting apps offer additional features such as:
Macro tracking (carbs, protein, and fats)
Recipes
Meal plans
Progress reports
Weight and body measurement tracking
Social support
Goals and challenges
Coaches and dietitians
Notifications and reminders
Calorie-counting apps can help keep you on track and focused on your goals. The ability to see your habits and monitor your progress is invaluable and can keep the momentum going in your weight loss journey.
Many of my weight loss clients use calorie-counting apps, and they tend to see more results on the weeks they track more consistently.
If you're curious about the best calorie-counting apps for your own weight loss journey, we'll narrow down the top 5 to consider.
Summary of Our Picks
How We Chose These Brands
Ease of Use: Is the app easy to use and navigate? Is it quick to find foods in the database and to log your meals?
Price: Is there a free version of the app, or a lower-cost option? Does it fit most budgets so that it's sustainable?
Features: Does it have a lot of helpful features in addition to solely calorie tracking? For example, can you also track exercise, water intake, food and mood, weight, and measurements?
Professional Involvement: Are there nutrition professionals in the background creating the food database, checking for accuracy, and providing support and education?
Best Overall: MyFitnessPal
Our Take
MyFitnessPal is one of the best calorie-counting apps out there with a large food database. If you are new to tracking and are eating a wide range of foods, the MyFitnessPal free or paid version is a great choice to start.
MyFitnessPal is one of the best food trackers and is the one I use most often with my clients.
It is very user-friendly and has a lot of useful features. It helps you keep track of calories, protein, fat, and carbs that you eat throughout the day.
It also syncs automatically with your fitness tracker, so any exercise you engage in will be added to the app and reflected in your total calories.
The app homepage gives you a clear picture of your calories, macros, exercise, and water intake.
You can also track your weight loss progress and step count, set goals and participate in challenges, find recipes, and connect with a supportive community.
MyFitnessPal provides hundreds of helpful articles at your fingertips to learn diet, exercise, and lifestyle tips, as well as read inspirational weight loss stories from MyFitnessPal users.
My clients who use MyFitnessPal find it helps keep them on track, makes them more aware of their habits, and only takes a couple of minutes to input data.
There is both a MyFitnessPal free and paid version.
With the free version, there are still a lot of the basic features and the ability to record both food intake and exercise.
However, with the premium version, you have more customizability, such as the ability to set specific calorie and macro goals per meal.
Most of my clients use the Premium version, and in my experience, I think it's worth it.
One thing I don't like about the free version is that it adds back your calories to your daily calorie target after you exercise. While it's helpful to have an app that tracks calories burned, it's only helpful if it's accurate.
What happens in the free MyFitnessPal version is if you burn 500 calories during your workout, it will tack on another 500 calories to your daily target.
The problem with this is that many fitness trackers grossly overestimate the number of calories burned during exercise, so if you add those calories back, you may not see much weight loss.
Additionally, the nutritional content of some of the food items is not always 100% accurate, particularly if they are added directly by the users.
Price: $19.99 per month or $79.99 annually for Premium; free version available.
Best for Weight Loss: Noom
Our Take
Noom is the best app for calorie-counting for weight loss in a sustainable way. It is more expensive than other apps but may be worth the investment for the enhanced support, accountability, and motivational messages to keep you on track.
If you're looking to lose weight and thrive on accountability, Noom is for you.
Noom is one of the best food and exercise tracker apps for weight loss. It is an incredibly popular app and weight loss program and promotes long-term, sustainable habits.
Noom is a comprehensive weight loss program, facilitated through its app. With the Noom app, you have the ability to track your daily calories, water, exercise, and step count.
Noom features an enhanced level of support and motivation, ideal if you frequently find yourself falling off track or lacking consistency in logging every day.
This meal tracker app sends daily motivational messages and reminders to track your food and exercise, and offers both group and private coaching.
These daily reminders can be incredibly helpful to remind you of your goals, as they can be all too easy to forget day-to-day.
What I like most about Noom is its focus on the psychological aspect of eating. A big part of Noom's mission is helping you to address barriers to changing your eating behaviors, so you get to the root of the problem.
If these barriers are not addressed, it's very difficult to achieve long-term weight loss. Some of the most common barriers are stress, depression, and food cravings. (1)
I've seen so many clients who have tried diet after diet in the past, only to regain the weight again after coming off of it.
A big reason for this is because they solely focused on how to keep track of calories, but not on breaking through the emotional barriers getting in their way.
Price: $60 per month or $199 for one year, with additional auto-renewal options available in between.
Best Fully Free: Lose It!
Our Take
Lose It! is the best free calorie counter that is easy to use. If you're looking to get started with basic calorie counting, downloading the free Lose It! app is a good place to start.
If you're new to calorie-counting and don't want to spend money on an app, Lose It! is a free calorie counter of high quality.
With Lose It!, the free version offers a lot of features compared to other apps.
One of the biggest benefits, according to their calorie counter app reviews, is how easy Lose It! is to use, and there are several tutorials available to get you started quickly.
This free food tracker app includes several key features, such as a personalized weight loss plan and the ability to track your calories, macros, water, and exercise. You can set goals, track your progress, and gain access to a community of like-minded people.
There is even a built-in "smart camera" technology for those who don't want to log their food manually. With this, you simply take a picture of your food and the app uses this technology to help you log it.
Similar to Noom, Lose It! promotes a focus on healthy lifestyle changes rather than a strict diet. This is a more effective way of losing weight, and can help you keep it off in the long term. (2)
In order to integrate the Lose It! app with your fitness tracker or receive reports, you need to upgrade to the premium version.
Price: Free; premium version $39.99 per year.
Best for Specific Diets: MyNetDiary
Our Take
MyNetDiary is one of the most accurate calorie-counter apps for those following a specific diet. Using it can help you stay within your diet parameters, gain access to more diet-specific recipes, and receive support to keep you motivated towards your health goals.
MyNetDiary is another highly rated calorie-counting app for those who follow a specific type of diet. It's also beneficial if you want to get down to the nitty-gritty of how well your nutrition is stacking up.
For example, if you follow a vegan, Mediterranean, or low-fat diet, MyNetDiary offers the ability to customize your daily targets and meal plan according to your diet.
The following diets are available in the app:
Calorie-counting
Low-carb
Keto
High-protein
Low-fat
If you need to stay within certain diet guidelines, having these specific diet options available can help you stay on track.
Furthermore, MyNetDiary provides more detailed insights into your food intake and tracks up to 37 different nutrients.
This can be particularly helpful if you have a nutrition deficiency or want to make sure you're getting enough of certain nutrients in your diet.
MyNetDiary has a wide array of features both in the free and paid versions, yet has a simple homepage design. You have the ability to log food, water, and exercise, as well as receive daily motivational messages and reminders.
In the premium version, they offer enhanced features like body measurement charts, weekly analysis, and blood sugar tracking.
Along with MyFitnessPal, MyNetDiary is one of the top-rated apps by registered dietitians. In fact, there is a team of dietitians that support the app and its features, which also helps improve the accuracy of the food database.
Price: Free; premium version is $5.00 per month. Since the most recent free version is more limited in features, we suggest the premium membership.
Best for Low-Carb: Carb Manager
Our Take
Carb Manager is a calorie-counting app for those following a low-carb or keto lifestyle. It is easy to use, has a lot of nice features, and can help guide you in staying within your daily carb limit.
If you're following a low carb or keto diet plan, Carb Manager is a solid calorie-counting app to use. While it still sets your total calories and macros for the day, it is designed to help you hone in specifically on your carb intake.
Several of my clients use Carb Manager to support them in following a low-carb lifestyle. Many other calorie-counting apps do not focus on low-carb diets specifically, and it can be easy to lose sight of how many carbs you're having.
Carb Manager not only helps you track your carb intake, but also helps you keep track of your net carbs. Net carbs are the number of carbs that are left in a food after you adjust for the fiber content.
For example, if a food contains 20 grams of total carbs but 5 grams of fiber, you end up with only 15 grams of "net carbs." This net amount is the amount actually absorbed in your body.
This can guide you in making better choices that are higher in fiber.
Carb Manager can also help those who are following a keto diet.
There is a free and premium version available. The paid version offers more features such as personalized meal plans, shopping lists, and the ability to incorporate more advanced diet methods such as carb cycling into your routine.
Carb cycling is a method of eating that rotates the amount of carbs you eat every day according to your workout schedule. (3)
Its main purpose is to provide more fuel on your more active days and lower your carb intake on your rest days, to maximize fat burning and lose weight.
You also gain access to resources such as keto-specific recipes and courses.
Price: Free; premium version $3.33 per month. If you choose to use it, we suggest splurging on the premium version for the enhanced features.
Things for You to Consider When Choosing a Calorie-Counting App
There are hundreds of calorie-counting apps on the market, so it can be hard to know which is best for your needs. To simplify this process, here are the top features we suggest you should look for:
Large Food Database
Some food logging apps have a larger food database than others. Having a larger database is important because it will save you the time of having to enter ingredients manually.
It will also make it easier to track when you're eating out.
I've had clients who struggled to stay consistent with tracking because it was too time-consuming to find the food in their app. A larger database can solve this problem and make it easier to track more regularly.
Look for a database in the thousands, and the more, the better.
Fitness Tracker Integration
Many calorie-counting apps integrate seamlessly with popular fitness trackers like FitBit or Apple Watch.
Having this integration makes it easier to keep track of your calories in versus calories out, and gives you a complete picture of your calorie targets for the day.
With this integration, your workouts and daily physical activity will automatically populate in your calorie-counting app.
Psychological Component
We don't just eat for physical reasons, but also emotional reasons. This is why it's essential to address psychological factors in a calorie-counting app.
Many calorie-counting apps allow you to log your mood and stress level to see how this relates to how you eat.
Many also offer education around food and mood, as well as community and coaching support to help you overcome any barriers.
Community Support
Having a like-minded community is paramount when working towards a weight loss goal. It can provide motivation, encouragement, and accountability when you know other people share the same goals as you.
Many calorie-counting apps offer a community of like-minded people that you can crush your weight loss goals with.
Frequently Asked Questions
What are calorie-counting apps?
These are downloadable apps that you can use to track your daily calories, macros, and water intake. Most are available on iOS and Android.
What are the benefits of using a calorie-counting app?
They provide accountability, increase awareness of your habits, and can help establish healthier eating habits.
Who should not use a calorie-counting app?
Those with a history of an eating disorder or an unhealthy relationship with food should not use calorie-counting apps, as they can trigger stress and anxiety around eating.
Are calorie counters accurate?
Yes, to an extent.
Some apps are more accurate than others, depending on how many of their food items are entered by staff or professionals, as opposed to the users themselves.
Nutrition is not always an exact science, and every food log should be considered a good estimate of your intake for the day.
Should I adjust my calories after exercise?
If your goal is to lose weight, no.
Some calorie-counting apps like MyFitnessPal add your calories back in after exercise, but I advise my clients against doing this unless they're actually hungry.
This is because most of the time, apps or fitness trackers grossly overestimate how many calories are burned through exercise, so eating back those calories may prevent you from getting into a calorie deficit.
The Bottom Line
Calorie-counting apps are a great tool to use when trying to lose weight, improve your diet, or become more aware of your eating habits. The 5 apps on this list are some of the best out there to support your goals.
While using a calorie tracker to lose weight can be helpful, they are not for everyone.
Those with a history of an eating disorder or who are triggered by knowing the calorie content of food should not use a calorie-tracking app.
It's also important to remember that you don't have to track calories forever. The goal is to use a calorie tracker until you get a better handle on your habits and what you need to eat.
Once you do that, the focus can be on practicing lifelong habits.
For the best results, we recommend working with a dietitian when you first start tracking. They can provide extra encouragement to track regularly, and help interpret your food log to guide you in the right direction.
Thanks for your feedback!
In a few words, please tell us how this article helped you today.
Please let us know how we can improve this article by selecting your concern below.
Thank You! We appreciate your feedback.
*
Please select at least one topic:
Please Note: We cannot provide medical advice. This feedback will help us continue improving your user experience on WellnessVerge.
Please Note: We cannot provide medical advice. This feedback will help us continue improving your user experience on WellnessVerge.