WellnessVerge is reader-supported. We may earn a commission when you make a purchase through the links on this page. Learn more about our process here.
Why You Can Trust Us
Every article and review on WellnessVerge is thoroughly researched and fact-checked by licensed health professionals. Our editorial team is made up of registered dietitians and medical doctors.
Every piece of content is also medically reviewed to ensure accuracy and alignment with sound scientific evidence and medical consensus. We only use peer-reviewed journals and reputable medical sources to form our conclusions and recommendations.
We operate with total editorial independence, and our editorial policies ensure that your well-being comes first. Based on our rigorous research, we only recommend products that are worth considering. We always disclose any ads or partnerships with brands featured on our site.
Calibrate Weight Loss Review: A Dietitian's Objective Analysis
Calibrate's One-Year Metabolic Reset is a comprehensive program designed to help you lose weight. It is based on scientifically-backed weight loss methods and appears to be an effective program to support weight loss in those eligible to participate.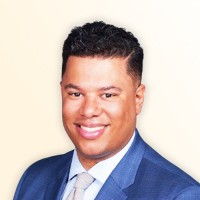 Medically Reviewed by
Anthony Dugarte, MD
Medical Reviewer
Anthony Dugarte, M.D., C.S.C.S. is a health and wellness writer and medical content reviewer. In addition to dedicating the last 8 years to medical research, Dr. Dugarte also has more than a decade of experience in strength and conditioning, nutrition, and rehabilitative exercise, as well as authoring and reviewing health and wellness-related content.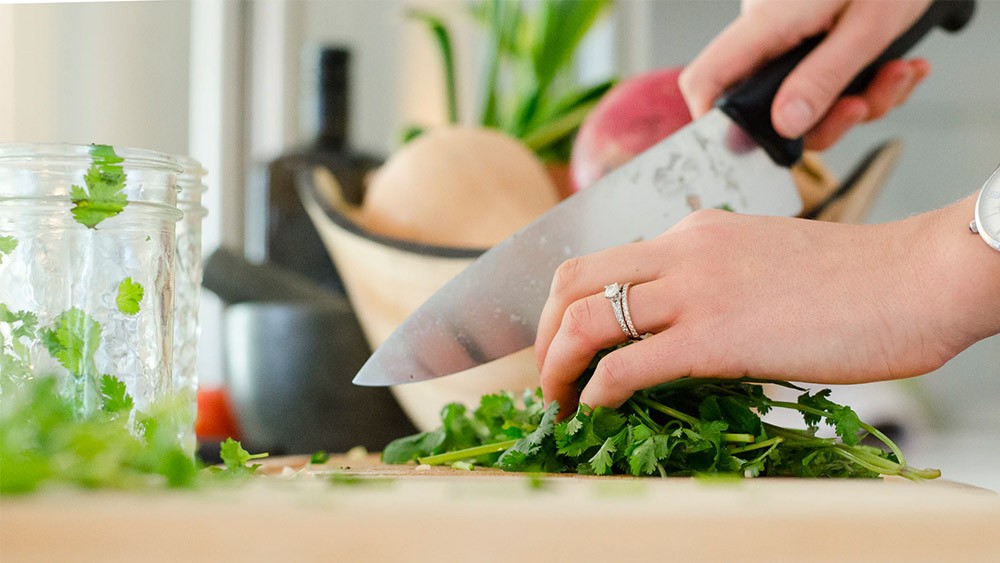 Pros

Program based on evidence-based strategies to work
Strong accountability through coaching and medical teams

Cons

Program has many restrictions for eligibility, and isn't available in all states
Can be very expensive when accounting for all program costs
What Is Calibrate?
Calibrate's One-Year Metabolic Reset is designed to help you lose 10% of your body weight, improve your metabolic markers within 6 months, and sustain that weight loss through the remaining 6 months of the program.
Calibrate's program addresses the biology and the four pillars of weight health – food, sleep, exercise, and emotional health.
It does this by focusing on four main methods:
Doctor prescribed FDA-approved medications
Customizable plans that work with your goals and lifestyle
One-on-one coaching and guidance from a team of experts
Tiny but gradual changes to your food, exercise, sleep, and emotional health habits
From an initial glance, Calibrate's program appears to be well thought out and covers all of the bases of healthy weight loss.
It was even created by a team of experts who have years of experience in clinical practice and research when it comes to weight management and health.
As a nutrition professional from Louisiana, I was pleased to see that there were multiple people from Pennington Biomedical Research Center on the Clinical Advisory Board, given that it is the research facility involved with historic nutrition advancements, including contributions to the creation of the DASH diet. (1)
Unfortunately, Calbrate's One-Year Metabolic Reset isn't for everyone. There are limitations on who is eligible to join Calibrate's program:
You have to be within the ages of 18 to 64 years.
You must have a BMI of at least 30 kg/m2 or have a BMI of 27 kg/m2 with a qualifying metabolic condition.
You must have commercial or employer-provided health insurance.
Calibrate is not available in all states, so you must live in a state where Calibrate's services are available. (A full list of states is available on their website, and they hope to be available nationwide eventually.)
Frequently Asked Questions
What is Calibrate?
Calibrate's One Year Metabolic Reset is a sustainable weight loss program meant to help you lose weight by improving your metabolism.
How does Calibrate work?
Calibrate uses doctor prescribed, FDA-approved medications, customizable plans that work with your goals and lifestyle, one-on-one coaching and guidance from a team of experts, and gradual changes to your food, exercise, sleep, and emotional health habits.
How much weight can I lose using Calibrate?
Calibrate claims that it can help you lose 10% of your initial body weight and help you sustain that weight loss through the program. Of course, everybody is different, so your weight loss may vary.
How long does it take to see results?
According to Calibrate, you should start seeing significant results by the third month of the program – participants may lose 5% of body weight and have lower body fat by that time.
Is Calibrate safe?
Calibrate appears to be generally safe, but some side effects (primarily gastrointestinal) are known to happen with the use of GLP-1 receptor agonist medications. Speak with your doctor first to see if Calibrate is right for you.
Is Calibrate covered by insurance?
While the Calibrate program is not covered by insurance, the medications and lab work you need may be partially or entirely covered. If your health insurance has a high deductible, you will have to meet your deductible minimum before the medications are covered.
Calibrate Weight Loss Program's Scorecard
The Calibrate's One-Year Metabolic Reset was objectively evaluated by a dietitian based on the following criteria:
Evidence-Based

5

/5
Easy to Follow

3

/5
Customization

5

/5
Sustainability

5

/5
Accountability

5

/5
Safety

4

/5
Value for the Price

3

/5
Final Rating:

4.3

/5
How It Works
Your first steps with Calibrate's One-Year Metabolic reset begin with laboratory work and a video telehealth call with one of Calibrate's doctors.
Labs taken at the beginning and end of the program include HbA1c (for long-term blood sugar control), a lipid panel, a comprehensive metabolic panel, fasting insulin test, a high-sensitivity C-reactive protein test (to measure baseline inflammation), and TSH (thyroid-stimulating hormone).
Your doctor will review your lab results, discuss your current metabolic state, and potentially prescribe an FDA-approved prescription medication for you (likely a GLP-1 receptor agonist, an injectable diabetes medication also used for weight loss).
Once your baseline has been established, you will begin your sessions with your coaching team and go through four levels of coaching throughout the year.
The four levels of coaching are:
Level 1 (Learning): In Months 0–3, participants learn and put into practice the foundations of metabolic health.
Level 2 (Practice): In Months 3–6, participants build and solidify the habits that work for them.
Level 3 (Setting): In Months 6–9, participants keep refining habits to fit their day-to-day lifestyle.
Level 4 (Sustaining): In Months 9–12, participants ensure that they are set up for lasting success.
During the 12 months, participants meet with a member of their coaching team every other week for goal setting.
Participants are expected to read 1–2 lessons per week from Calibrate's curriculum to supplement coaching and focus on areas of wellness that need more attention.
The curriculum was designed by Calibrate's Expert Council and Clinical Advisory Board, which includes experts in the fields of clinical medicine, psychology, psychiatry, nutrition and dietetics, obesity management, fitness, and public health.
Quarterly, there are scheduled medical check-ins to evaluate progress towards goals.
At 3 months, participants are expected to achieve a weight loss of 5% of their starting weight and reduce overall body fat percentage.
After 6 months, participants may expect to reach their 10% body weight loss goal and have a smaller waist circumference.
At the end of the 12-month program, weight loss is expected to be sustained with improvements in metabolic health and lab values.
Foods to Eat and Avoid
Calibrate's website states that they don't sell or prescribe any specific meal plans, are not about counting calories, and are open to different diets and eating philosophies.
However, Calibrate does have a food philosophy that focuses on whole, unprocessed foods and limiting refined carbohydrates, sugar, and processed foods.
This food philosophy can be summed up in the Calibrate Weight Loss Triangle.
The Weight Loss Triangle is an upside-down pyramid that has 5 levels of foods that range from healthy (Green) to harmful (Red) that is meant to help with weight loss.
It considers how processed foods are, what kinds of fats are present, and the carb-to-fiber ratio that the foods provide.
Levels of the Calibrate Weight Loss Triangle include:
Green Foods:
Unlimited within your regular meals and snacks. Includes most vegetables, fruits, legumes, nuts and nut butters, yogurt and cottage cheese (unsweetened/plain and full-fat), unsweetened nut milks, buttermilk, seafood, fowl, and spices and herbs.
Yellow-Green Foods:
Up to 2 servings per day per food category. Includes intact whole grains, eggs, milk, cheese, grass-fed butter, wild game, nut and seed oils, 75% dark chocolate, seitan, and organic tofu and tempeh.
Yellow Foods:
Up to 1 serving per day per food category. Includes non-soy and sugar-free protein powders, other unsweetened plant milks (coconut milk, oat milk, soy milk), and coconut oil.
Orange Foods:
Up to 2 servings per week per food category. Includes processed whole grains, red meat and pork (not including wild game), uncured meats and other meats without added nitrates, unsweetened vegetable juice, and alcohol.
Red Foods:
As few as possible. Includes white potato and yuca/cassava, refined grains, flavored yogurts, ice cream, sugary cereals, fried foods, processed snacks, candy, fruit juice and coconut water, sugar-sweetened beverages, diet sodas and energy drinks, processed and cured meats or meats with nitrates, vegetable oils, partially-hydrogenated products, and artificial sweeteners.
Your nutrition coach will take you through integrating the Weight Loss Triangle into your lifestyle in addition to other skills that can help you have a healthy relationship with food.
The nutrition curriculum provides supplemental handouts to help guide your healthy eating, including a pantry purge, shopping list, takeout and delivery guide, dining-out guide, smoothie guide, healthy snacks guide, recipe examples, and information on portions and nutrition label reading.
Can It Help You Lose Weight?
Calibrate uses several evidence-based methods to promote weight loss and health in its participants:
Weight Loss Medications
Glucagon-like peptide-1 (GLP-1) receptor agonists are a type of injectable diabetes medication that acts on the stomach hormones to support insulin release after eating. (2)
It can improve insulin sensitivity, increase satiety, slow gastric emptying, decreases extra storage of sugars within the body, decrease HbA1c, and decrease free fatty acids in the blood. This class of medications can result in weight loss of up to 8 lbs (3.6 kg).
In a 2016 review, studies showed that GLP-1 receptor agonists can be safe for promoting weight loss in obese individuals without the risk of causing hypoglycemia. (3)
A 2017 review found that liraglutide (a GLP-1 receptor agonist) can be effective for inducing and sustaining weight loss in obese individuals. This effect was seen with those with T2DM, prediabetes, obstructive apnea, dyslipidemia, and high blood pressure. (4)
Behavioral Change Strategies
Other strategies for obesity and weight management used in Calibrate's program have long been studied.
Reviews and meta-analyses find diets that modify or lower carbohydrate intake can be as effective for weight loss as other energy-balanced or low-fat diets. (5)
Methods such as developing achievable weight loss goals, maintaining food diaries, working with healthcare providers for motivation and behavioral change, and improving the home food environment are shown to be effective. (6)
Calibrate's program is designed around many of these successful weight loss strategies.
One of these strategies is goal setting. This is an effective method to achieve many health behaviors, including weight loss. (7)
A 2016 study with over 35,000 members in a commercial weight loss program found that individuals who set target weight goals were more likely to achieve greater weight loss after 12 months compared to those that did not set a goal. (8)
Putting It All Together
Research supports the use of GLP-1 receptor agonists paired with behavioral therapy to promote weight loss. This is likely the reasoning behind the way Calibrate is designed.
A clinical trial published in 2019 examined the effectiveness of liraglutide (a GLP-1 receptor agonist) in improving weight loss when combined with intensive behavioral therapy. (9)
In the study, adults were assigned to behavioral therapy only, behavioral therapy with liraglutide, or behavioral therapy, liraglutide, and a 12-week low-calorie meal-replacement diet.
Researchers found that after a year, the groups who had received liraglutide had significantly more weight loss than those who only had intensive behavioral therapy.
Summary:
Calibrate combines evidence-based strategies like behavioral therapy, goal setting, effective weight-loss medications like GLP-1 receptor agonists, lifestyle advice, and healthcare provider support weight loss.
Sustainability
Is Calibrate Easy to Follow?
Calibrate implements many methods to make this program sustainable and easy to follow – regular coaching, education, a focus on incremental change, and medical supervision.
I could see choosing to commit to a dieting program for a year being difficult for some, so that is something that you should consider before deciding to sign up.
Fortunately, the weekly time commitment isn't too much to make this program burdensome.
Is Calibrate Customizable?
There are many opportunities for flexibility and customization within Calibrate's program.
You and your coaching team will regularly collaborate to set your goals during the program and adjust them to your needs.
Once you have reached Level Two of Calibrate's program, you can focus your curriculum lessons on areas you would like to learn more about and implement into your lifestyle.
You also have the ability to customize foods to your preference while integrating Calibrate's food philosophy for healthy eating.
Accountability
Calibrate offers strong accountability throughout its one-year program that makes it easier to achieve your personal weight loss and wellness goals.
Participants in the Calibrate program have a coaching team and a medical team to help with accountability and success in the program.
When I say you get a coaching team, I really do mean a team of coaches.
Depending on where you are in your personal weight loss journey, you will meet with a different coach who can guide you through the curriculum, goal setting, and overcoming what challenges you may have.
Throughout the program, you will have a 15-minute video session with a member of your coaching team every other week.
Calibrate's coaches are not required to be registered dietitians, but they must have prior coaching experience and a minimum of 5 years of professional work experience from a health-related background.
To make sure that their coaching program is strong, Calibrate's Head of Coaching is Jane Ruppert, a Registered Dietitian Nutritionist (RDN) and a Certified Diabetes Care and Education Specialist with over 13 years of building coaching systems.
The Calibrate medical team is also with you throughout the one-year program.
Your interactions begin with your initial assessment with your Calibrate doctor in a video appointment.
At the beginning and end of the program, you will have lab work completed and assessed by your doctor.
Then, you have scheduled medical check-ins at the 1-month, 3-month, 6-month, and 12-month marks of the program.
Calibrate offers an app to go along with the program so that you can track your progress and health data, and communicate with your Calibrate medical team.
Additionally, you will be able to speak with your medical team through Calibrate's Medical Channel in the app to have your questions and concerns answered in a timely manner, get labs ordered, and update the team on any medical changes.
Safety
Calibrate is self-reported to be safe for individuals with broad health histories. It integrates many research-backed strategies that can promote safe weight loss in individuals.
My biggest safety concern comes from the inclusion of GLP-1 receptor agonist medications.
GLP-1 receptor agonist medications are injectable and must be injected subcutaneously in the abdomen, thigh, or upper arm on a daily basis.
Not only is that a potentially significant deterrent for people who are averse to needles, but GLP-1 receptor agonists also introduce the need to use safe and specific procedures while taking this medicine to prevent infection.
GLP-1 receptor agonists are known to cause side effects, including nausea, vomiting, diarrhea, stomach pain, and reactions at the injection site. (2)
Individual GLP-1 receptor agonist medications may have additional risks and side effects, including arrhythmia. (10)
There is currently inconsistent evidence about the safety of GLP-1 receptor agonists for the pancreas, but a potentially severe side effect can include acute pancreatitis.
Most GLP-1 receptor agonists are contraindicated in individuals who have a personal or family history of medullary thyroid carcinoma and in individuals with multiple endocrine neoplasia syndrome type 2.
Due to this medication's ability to slow gastric emptying, it should be used with caution in individuals with gastroparesis or severe GERD.
Calibrate is not for pregnant or breastfeeding women, those who have recently undergone bariatric surgery, or individuals who have a history of eating disorders, substance abuse, or currently have cancer.
This weight loss program comes with an assessment by a board-certified doctor, but it is still recommended to consult with your primary care physician to ensure that starting Calibrate's program is right for you.
Calibrate's doctors can also coordinate your care with your existing primary physician and other members of your care team – they are not meant to replace your primary care.
Value for the Price
The main Calibrate program is their One-Year Metabolic Reset, which costs $129 per month or can be paid as a single-time bill of $1,550.
Additional costs may come from paying for GLP-1 receptor agonist medications. Calibrate's Support team will work with your health insurance provider to make the monthly costs of your medications $25 or less, but costs may vary.
GLP-1 receptor agonists are generally very expensive, so it is important to be sure that your insurance will cover this medication if you are required to use it during this program.
According to 2019 Medicare Part D files, the median retail price of GLP-1 receptor agonists without coverage was upwards of $600 for a 30-day supply. (11)
If you have an HSA or FSA fund, you can use it to pay for the Calibrate One-Year Metabolic Reset if you chose the "bill once" option of $1,550.
If you pay through your HSA plan's deductible, your monthly medication costs will be capped at $25. Otherwise, your medications will be hundreds of dollars each month until you meet your deductible.
At the time of writing, Calibrate offers an early access package for their Metabolic Health Assessment. This one-time fee is $249 and involves a video appointment with a Calibrate doctor.
This doctor will order labs (lab testing fees are separate), assess your current metabolic health and review your results, and answer your questions concerning the Calibrate program.
There is a very strict refund policy for Calibrate – you only have 48 hours from the initial purchase to get a full refund.
After your first doctor's visit, payments are non-refundable. Cancellations can still be made at any time, but you will not get your money back.
Calibrate is an expensive program once you consider all of the costs involved – the Calibrate program itself, medications, lab testing, and any other food or fitness supplies you may need to meet your goals.
Calibrate's One-Year Metabolic Reset can be cost-prohibitive for some and generally costs more than other weight-loss programs that do not provide planned meals or meal replacements.
That being said, if you do have the money for the program, it appears to be of high value due to its holistic approach to weight loss and telehealth involvement.
How Calibrate Compares to Alternatives
Calibrate is a unique program with just about everything you could look for in a comprehensive weight management program.
It has an advantage over other programs by targeting metabolism not only with lifestyle changes and coaching but actual medical intervention and support.
Other programs are very DIY or don't have much health professional involvement to monitor your progress beyond the scale.
While there is coaching and medical support throughout your journey with Calibrate, there are other programs that offer daily accountability.
Noom and WW (Weight Watchers) both offer more regular contact with their coaches instead of every other week and have support groups so that you can connect with others on your weight loss journey. But these coaches are not as well-trained as those who work with Calibrate.
Calibrate is significantly more expensive compared to other weight loss programs that are not based on meal replacements. Other monthly programs like WW and Noom are a fraction of the price of Calibrate's program.
In addition, given the largely telehealth approach to the Calibrate program, I would also consider looking into private nutrition counseling from dietitians who take insurance.
It might save you a little bit of money, and you may not have to be locked into such a long time commitment for a single program.
Despite this, Calibrate may be worth the cost to most interested people due to its comprehensive approach of telehealth, metabolic tracking, medications, and coaching.
The Bottom Line
If you can put in the financial and time commitment to Calibrate, I would recommend giving this weight loss program a shot.
It has the components of an ideal weight loss program that has coaching and medical support to focus on health changes beyond what's on the scale.
If you're considering Calibrate, I recommend still speaking with your primary care physician to see if this program is right for you.
Thanks for your feedback!
In a few words, please tell us how this article helped you today.
Please let us know how we can improve this article by selecting your concern below.
Thank You! We appreciate your feedback.
*
Please select at least one topic:
Please Note: We cannot provide medical advice. This feedback will help us continue improving your user experience on WellnessVerge.
Please Note: We cannot provide medical advice. This feedback will help us continue improving your user experience on WellnessVerge.
At WellnessVerge, we only use reputable sources, including peer-reviewed medical journals and well-respected academic institutions.