WellnessVerge is reader-supported. We may earn a commission when you make a purchase through the links on this page. Learn more about our process here.
Why You Can Trust Us
Every article and review on WellnessVerge is thoroughly researched and fact-checked by licensed health professionals. Our editorial team is made up of registered dietitians and medical doctors.
Every piece of content is also medically reviewed to ensure accuracy and alignment with sound scientific evidence and medical consensus. We only use peer-reviewed journals and reputable medical sources to form our conclusions and recommendations.
We operate with total editorial independence, and our editorial policies ensure that your well-being comes first. Based on our rigorous research, we only recommend products that are worth considering. We always disclose any ads or partnerships with brands featured on our site.
Found Weight Loss Review: A Dietitian's Experience
Found is an online weight loss membership program claimed to produce lasting weight loss in an accessible and affordable way. While the Found program provides a lot of accountability and support, the research is not yet available on its effectiveness for weight loss.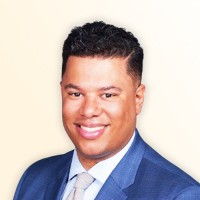 Medically Reviewed by
Anthony Dugarte, MD
Medical Reviewer
Anthony Dugarte, M.D., C.S.C.S. is a health and wellness writer and medical content reviewer. In addition to dedicating the last 8 years to medical research, Dr. Dugarte also has more than a decade of experience in strength and conditioning, nutrition, and rehabilitative exercise, as well as authoring and reviewing health and wellness-related content.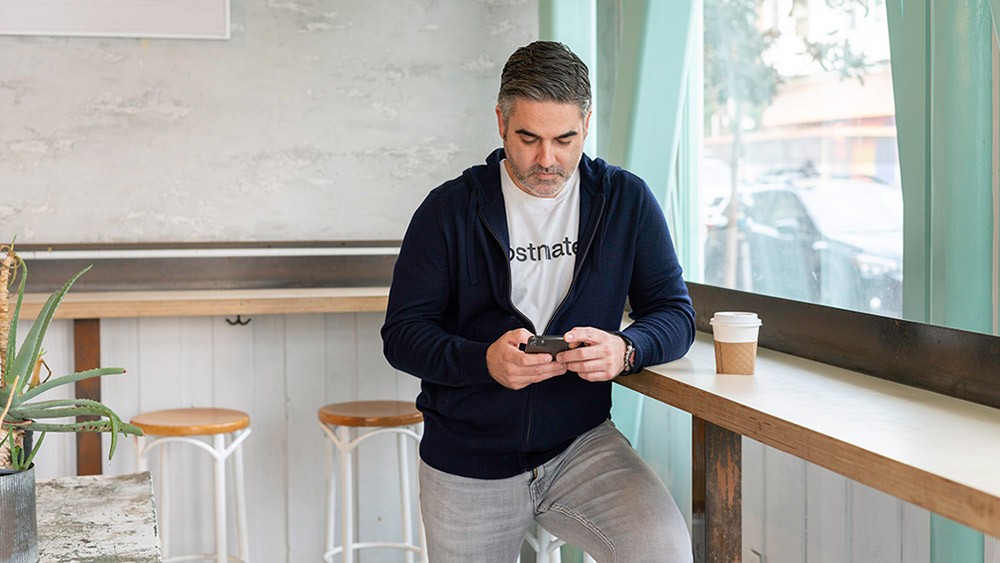 Pros

30-day money-back guarantee
Offers frequent accountability and support
Promotes sustainable weight loss

Cons

Lack of transparency on program details and medications
Lack of research to back up claims
No Registered Dietitians on staff
Health screening is not very thorough
What Is Found Weight Loss?
Found is an online weight loss membership program for those seeking a holistic approach to weight loss.
Personalized coaching is a core feature of the program, as well as a medical screening and prescription weight loss medications when indicated. These medications are said to be FDA-approved.
Found claims their program produces fast but lasting weight loss through diet and lifestyle changes.
This review will discuss the various details of Found, how it works, and our experience to help you decide if it's the right weight loss path.
How Found Works
The Found program addresses weight-related factors such as genetics, hormones, metabolism, and gut health.
There is regular support to keep you on track from your virtual health coach, a Facebook community, and a recipe portal for meal inspiration.
The program addresses five core pillars of weight loss:
Mindful Eating
Nutrition
Movement
Stress
Sleep
As I perused the entire website, I quickly noticed a lack of transparency on the details on what would be included with the health coaching, the medical screening, and any prescription medication ingredients.
For example, it lists access to a health coach, but it does not clearly specify if you will receive any specific meal plans, exercise plans, or resources.
This is concerning that you don't know what you're signing up for, especially regarding taking a prescription medication.
Because of this, I decided to join the Found program myself.
The process of signing up for Found starts by completing a brief quiz. It asks questions about your demographics, genes, medical history, what you've tried in the past to lose weight, and your overall goals.
A quiz can be a helpful initial screening tool, but I did not find Found's quiz very thorough.
For example, it didn't ask about blood work, which is vital to know if you have any deficiencies or medical problems that would impact your plan.
Based on your quiz answers, a specific plan is recommended for you. There are two core "paths:" the RX Path, which includes the prescription medication, or the Wellness Path, which does not.
An initial medical consultation is provided to every potential member by a board-certified physician. The goal during this consultation is the review your medical profile and determine if prescription medication is needed. If so, the RX Path would be prescribed.
RX Path
Prescription medication for weight loss
Monthly medication tolerance check-in's
Monthly medical consultations
Personalized nutrition and movement path
Personal health coach
Access to an exclusive community
All Found weight loss medications are FDA-approved. The specific types of medications given are not listed on the website.
The type of medication you are prescribed is based on a joint decision between you and your doctor. The type and dose of medicine are unique to each member.
There are monthly medication check-ins with the medical doctor in order to assure continued tolerance.
If there are any issues or questions in between, you can reach out via an online patient portal at any time, where the response time is promised to be within 24 hours.
Wellness Path
Personalized nutrition and movement path
Personal health coach
Access to an exclusive community
The Wellness path does not include prescription medications or access to medical providers. You would be assigned this plan if you did not qualify for weight loss medication.
Both plans include regular access to a health coach to keep you on track and motivated.
The Found program is one year long as it's intended to help you reach your health and wellness goals one step at a time.
Overall, as a Registered Dietitian, I appreciate that this program focuses on a holistic perspective and addresses all components that can affect weight and metabolism.
If you don't focus on the whole picture, lasting weight loss is difficult to achieve.
Found's Scorecard
The Found program was objectively evaluated by a dietitian based on the following criteria:
Evidence-Based

4

/5
Easy to Follow

3.5

/5
Customization

5

/5
Sustainability

5

/5
Accountability

4

/5
Safety

4

/5
Value for the Price

3.5

/5
Overall Rating:

4.1

/5
My Personal Experience with Found Weight Loss and Coaching
My personal experience with Found is more positive than what I initially expected when I signed up.
Based on my Found quiz answers, I was assigned to the Wellness Path.
Within 5 minutes of completing the quiz, I had a wellness plan emailed to me with a cost of $49 per month.
I downloaded their app, which is where the health coaching communication and resources are housed.
The next day, I started receiving daily texts from my personal health coach, beginning with a Found Wellness Guide of what to expect from the program.
I was pleasantly surprised by their resources, as they were very thorough compared to the initial quiz.
Here is what was included in the Found wellness guide:
A timeline of what to expect each month
Sample meal plans
Grocery and nutrition guides
Plate builder and portion guide
Movement guide
Beginner movement guide
Non-scale victory tracker
Meal ideas
FAQ's
The guides were helpful and provided general tips on what to eat more of and what to eat less of in a non-judgmental way.
I liked how many of the resources could apply to many people and were not pushing diet restrictions.
I particularly appreciate the non-scale victory tracker, as I use a similar tool with my weight loss clients.
It is essential to celebrate your non-scale wins during your weight loss journey, as these keep you motivated even on the weeks when the scale just won't budge.
I have been receiving daily text messages from my coach on weekdays, where she checks in with me to set personalized goals. There are no actual phone calls. All communication is done via text.
Some of the things she has suggested so far are related to prioritizing self-care, being more mindful, and reducing stress.
She helps me set specific goals and then checks in with me the next day to hold me accountable.
She also reminds me to track my non-scale victories as well as my weight weekly on Wednesdays.
The health coach is not a dietitian, but she is personable and seems like she genuinely wants to see me succeed in the program.
Foods to Eat and Avoid
There are no strict rules on what you can or can't eat in the Found program, but certain habits are encouraged.
There are ten core nutrition guidelines or philosophies as part of the Found program:
Avoid "Fast Carbs" – such as soda, white bread, and crackers that digest quickly and often leave you feeling hungry
Choose Added Sugar Less Often – such as sugar added to coffee, in soda, candy, pastries, and desserts
Don't fear fat – healthy fats such as olive oil, nuts, avocados, and seeds are encouraged in moderation for satiety
Eat more fiber – fiber is encouraged from whole foods such as beans, whole grains, seeds, fruits, and vegetables
Eat less often and in shorter time frames – snack less and avoid distracted or mindless eating
Listen to your body – teaches intuitive eating and practicing eating only when you're actually hungry
Forgive yourself – give yourself grace and move on if you felt like you fell off the wagon
Avoid hyper-processed foods – limit breakfast cereals, snack bars, or prepared side dishes that are packed with fat and sugar
Make new habits easy – make the healthy choice the easy one by creating a healthy environment at home, limiting snack foods in the house, and keeping nutritious snacks front and center
Hydration – You are encouraged to drink water the majority of the time as your beverage of choice.
Can Found Help You Lose Weight?
On average, Found members are said to lose 5% of their body weight in six months and 10% in eight months while successfully keeping it off.
This is a healthy rate of weight loss and a rate at which you are more likely to keep it off.
A slower rate loss such as this also often leads to less muscle loss and improved body composition. (1)
However, there is no actual evidence to back up this statistic Found provides, and there are no direct research studies on the program to prove its effectiveness for weight loss.
Found's core philosophy focuses on healthy habit changes and sustainable weight loss.
It encourages you to focus on changing one new habit at a time and celebrating each success along the way.
This is how I practice with my clients and can often be the most successful in long-term weight loss.
When you focus on one habit at a time, it is less overwhelming and allows you to build each habit into your life, so it becomes automatic.
If you try to change everything all at once, as many traditional weight loss programs often do, it typically sets you up for failure long term.
There is a lot of accountability and support provided in the form of a personal health coach and Facebook community.
Accountability is an essential component of a successful weight loss program and is a definite plus of the Found program. (2)
Having support from like-minded people is invaluable to keeping you motivated and on track.
The program also offers FDA-approved medications for those who qualify, which may enhance weight loss.
However, they do not publicly list which kind of FDA-approved medications they use. Therefore customers are not able to get an idea of what type of medication they might be using ahead of time.
Summary
The Found program can give you that extra push to take action towards your weight loss goals through their resources and accountability. However, there are no direct studies demonstrating its effectiveness for weight loss.
Is Found Sustainable?
Overall, Found is a sustainable program as it is flexible and does not require a big-time commitment.
It does not impose any strict food rules, and its core features are realistic.
In addition, the program encourages you to change one new habit at a time, which can help make each practice easier to stick to in the long run.
The diet guidelines are flexible in that they don't completely cut out any foods. Instead, they encourage healthier foods but offer a large variety of options that you can choose from.
There is also a recipe portal with healthy recipe ideas that are constantly being updated.
Having a lot of meal ideas on hand can make a program more sustainable, as it breaks the monotony.
It also simplifies meal planning and saves you time in having to search for recipes yourself.
Even though the diet guidelines are more general and allow a wide range of options, they can be customized with your health coach to fit your needs.
Summary
Found is a weight loss program that is flexible in what you can and can't eat, and therefore is likely easy to follow long-term. However, those looking for more specific guidance or who have health conditions may not have enough customizability to meet their needs.
Accountability
Support and accountability are provided to Found members in several ways.
First, you are assigned to a personal health coach for the duration of the program.
The level of accountability is high initially, where you communicate with your coach almost daily.
I've found the regular text messages helpful and encouraging, but not so excessive that I feel like I'm being bombarded.
Over time, communication becomes less frequent as you gain independence and feel more comfortable with your new habits.
A private members-only Facebook community is also available to provide additional support.
This is a safe space to ask questions or get feedback, share your successes or challenges, and have access to others with similar goals.
I did find it particularly helpful when I had to record my weight every Wednesday for weigh-in Wednesday.
Knowing I had to do that held me accountable and made me think about my choices leading up to that.
All accountability is provided through text, email, or the private Facebook group. No coaching calls or face-to-face appointments are provided.
If you feel like you need to be working directly with someone in real-time, the level of accountability in Found may not be enough for you.
Summary
Found provides regular online support and accountability to keep you on track and motivated. However, if you're looking for more direct 1:1 coaching, this program may not be enough for you to stay engaged.
Found Safety
Overall, Found's Wellness Path appears to be safe. It focuses on long-term, sustainable changes rather than a restrictive diet.
This balanced approach to weight loss is generally safe and unlikely to cause any adverse side effects.
Since the program focuses on balance and not restriction, this can be particularly helpful for someone trying to repair their relationship with food or who wants to stop dieting.
However, if I didn't sign up for the program myself, I wouldn't really know too much of what I was getting into, as there are not a lot of details on the Found website.
My overall biggest concern is with the lack of information provided publicly about the RX Path, what the medical consultation entails, and what exact medications are given.
Therefore, you may invest in the program before learning if the medication is right for you. Even if a medication is FDA-approved, it can still come with side effects.
To minimize the risk of side effects, the medications are individually dosed and prescribed by Board-Certified physicians. The doctors also meet with Found members regularly to assure continued medication tolerance.
Summary
Found's Wellness Path is generally a safe and sustainable program. The RX Path uses weight loss medications that are FDA-approved and are prescribed by a doctor, which adds an extra element of oversight and safety.
What Does Found Cost?
The Found program is advertised as being affordable and accessible to all. Based on the website, the cost starts at $24.75 per week.
The program I was prescribed, the Wellness Path without the medication, is priced at $49 per month.
The $99 per month is the starting price for the RX Path, which matches up with the initial cost of $24.75 per week on the website. However, the fee may end up being more than this, depending on the type of medication given.
To confirm an exact cost for your plan, you would have to go through the initial medical consultation to know what you would be prescribed, if anything.
If you are prescribed the RX Path, you can save 50% off your membership by purchasing a six-month RX plan versus paying month to month. The longer a member commits to, the bigger the savings.
The Found program is only sold on the company's website and cannot be purchased from any other third parties.
The pricing for the Wellness Path is decent for what you are getting – a personal coach and texts, resources, and Facebook community. However, there are other programs that offer more value for a similar or even lower price point.
For the RX Path, the pricing is variable. However, there is a possibility that your prescription medications may be at least partially covered by your health insurance if deemed medically necessary.
Found is a relatively affordable online weight loss program that has some good features. However, it is unclear how much the price may increase if medications are tacked onto it.
How Found Compares to Alternatives
There are a few other similar telehealth weight loss programs similar to Found, but few that also prescribe medications.
The program that is most similar to Found is called Calibrate. Like Found, Calibrate also prescribes an FDA-approved weight loss medication, access to coaching, and accountability.
The cost of Calibrate starts higher than Found at $129 per month.
This includes a medical and metabolic assessment and access to a medical doctor, personalized coaching, and a welcome kit that includes a smart scale, a blood pressure cuff, and an interactive app for motivation and support.
This price does not include prescription medication.
Compared to Found, Calibrate is more transparent on their website on what they are providing.
They list exactly what the coaching program entails, so the customer knows what they get with their purchase.
Regarding Calibrate's medication, they say that they prescribe GLP-1's, or glucagon-like peptides, as they are shown to be safe and effective.
Calibrate provides a little more info to the customer than Found since at least they share the type of medication they prescribe.
However, they still don't share any details on the ingredients they may contain or any research to back up their claims of their safety and effectiveness.
With both programs, there is a lack of transparency of the cost of the medications as well. In addition, neither program shares any specific research studies on their programs.
Other popular online weight loss programs include Noom and WW (former Weight Watchers), but these programs do not prescribe medications.
This may be a good thing, as you don't always know what you are getting with medications, and these programs are significantly more affordable.
If I were to recommend a weight loss program to my clients, I would recommend Noom as it is also a comprehensive, holistic approach to weight loss with several direct research studies to back it up. It also provides more resources and education than Found does.
If a weight loss medication were needed in addition, I would recommend consulting with your medical doctor, not a telemedicine doctor that doesn't know your history.
Summary
Found may be good for you if you're looking for accountability and encouragement to lose weight. However, if you want more resources and learn how to eat well, Noom would be a better choice.
Frequently Asked Questions About Found
What is Found?
Found is an FDA-approved weight loss membership program claimed to produce faster, lasting weight loss. It includes a coaching and accountability program and a prescription weight loss medication delivered to your door for those who qualify.
Who is Found for?
The Found program is for someone looking to lose weight in a more healthy, sustainable way. It is also intended for someone who may be trying to lose weight but is struggling to lose through diet alone.
Is Found safe?
Found is a holistic weight loss program that is safe for most people. The program only uses weight loss medications that are FDA-approved, which adds an extra element of oversight and safety.
The medications are individually dosed and prescribed by Board-Certified physicians, to minimize the risk of side effects. These doctors also meet with Found members regularly to assure continued medication tolerance.
The diet portion of the program is safe and not restrictive.
Does Found work?
The manufacturer claims the program is safe and effective. While there are no specific research studies to back up the diet portion of the program, I can speak to the fact that the diet recommendations are scientifically based and flexible to one's lifestyle.
There is a lot of accountability that can push you to get more results. Additionally, the medications given are all FDA-approved for weight loss, which increases their likelihood of effectiveness.
The Bottom Line
Found does have some good features in that it promotes long-term weight loss and lifelong habits.
There are a lot of helpful resources shared as part of the program, and it offers a good amount of accountability in the form of a virtual coach.
Additionally, the FDA-approved weight loss medications prescribed are generally safe and effective for most people.
You may want to consider Found if you're seeking a holistic approach to losing weight and welcome the accountability to stay on track.
Always consult with your doctor before starting a weight loss program to determine what's best for you.
How to Get the Most Out of Found
If you decide to join Found to lose weight, here are a few tips to make the most out of it.
I would recommend using the app daily and thoroughly taking advantage of all the accountability features.
Regularly engage with your health coach, set goals, and participate in the Facebook group.
Share your successes with your coach and the Facebook group for enhanced accountability.
When you are putting what you are doing out into the world and getting positive feedback, it will push you to continue.
I would also suggest utilizing all of the resources available on diet, movement, and lifestyle via the app as well as the recipe portal for meal inspiration.
Lastly, I would make sure to weekly track your weight and non-scale victories to keep yourself motivated and on track.
Thanks for your feedback!
In a few words, please tell us how this article helped you today.
Please let us know how we can improve this article by selecting your concern below.
Thank You! We appreciate your feedback.
*
Please select at least one topic:
Please Note: We cannot provide medical advice. This feedback will help us continue improving your user experience on WellnessVerge.
Please Note: We cannot provide medical advice. This feedback will help us continue improving your user experience on WellnessVerge.