Why You Can Trust Us
Every article and review on WellnessVerge is thoroughly researched and fact-checked by licensed health professionals. Our editorial team is made up of registered dietitians and medical doctors.
Every piece of content is also medically reviewed to ensure accuracy and alignment with sound scientific evidence and medical consensus. We only use peer-reviewed journals and reputable medical sources to form our conclusions and recommendations.
We operate with total editorial independence, and our editorial policies ensure that your well-being comes first. Based on our rigorous research, we only recommend products that are worth considering. We always disclose any ads or partnerships with brands featured on our site.
Medi-Weightloss Review: Does It Work? Our Dietitian Explains
Medi-Weightloss is a medically supervised weight loss program intended to help you lose and maintain weight. While it can produce quick weight loss, the program may be difficult to maintain long-term.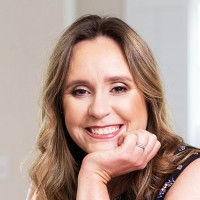 Medically Reviewed by
Ana Reisdorf, MS, RD
Registered Dietitian Nutritionist
Ana Reisdorf is a registered dietitian nutritionist with 14 years of experience in the field of nutrition and dietetics. She graduated from UCLA in 2002 with a degree in psychology and women's studies and completed her master's degree from Central Michigan University in 2010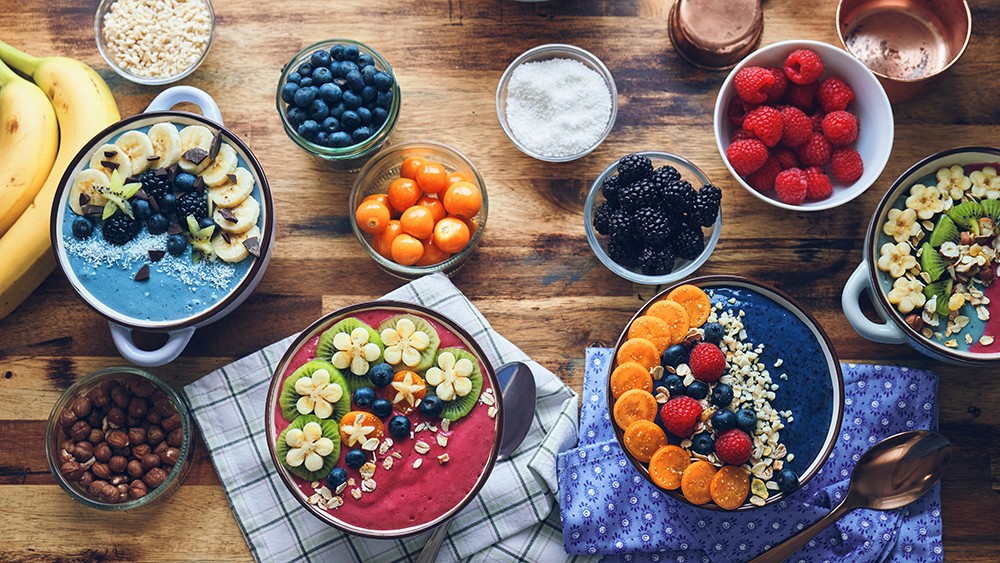 Pros

Personalized plan
Regular check-ins by a professional
Gradual, phased approach

Cons

Expensive
Challenging to sustain
Lack of unbiased research to support methods
Questionable safety of prescribed supplements
What Is Medi-Weightloss and How Does It Work?
Medi-Weightloss is a physician-supervised weight loss program that recommends a low-calorie, low-carb, and high-protein diet.
On its website, the company says you can lose up to 20 pounds in the first month. This is a fast rate of weight loss and is likely appealing to many people.
Medi-Weightloss is promoted as a personalized program that provides nutrition education and guidance, accountability, and support.
It also prescribes supplements, injections, and medications to those who qualify, intended to boost metabolism and weight loss further.
Meal replacements are available at an additional cost, but they are not required for the program.
The program was founded in 2005 by Edward Kaloust, an entrepreneur and financial expert.
He doesn't have a medical background, but he sought input from medical and nutrition experts such as dietitians as he developed the program.
The process starts with a comprehensive medical evaluation that includes medical testing, a physical, and a complete health and medication review.
The results of this evaluation are then used to determine an individualized plan that is designed by a medical professional and is intended to be completed in 3 phases:
1. Acute Weight Loss Phase
This is the initial phase where most of the weight loss occurs.
It is also the most restrictive phase, where you are recommended to consume around 500–700 calories from protein foods, then some additional from fruits, vegetables, healthy fats, and other foods.
In total, you're likely consuming around 1,000 calories per day during this phase.
This phase includes weekly medical check-ins. During the medical check-ins, you meet with a healthcare professional such as a nurse practitioner, medical doctor, registered dietitian, or fitness expert.
These meetings are typically held in person at a Medi-Weightloss clinic near you. However, if you do not have a clinic nearby, many of them offer telemedicine appointments.
2. Short-Term Maintenance Phase
You transition into this phase as you start to approach your goal weight.
This may be after a few months or more than six months, depending on how much weight you want to lose.
During this phase, you slowly increase the number of calories and types of foods overall that you can have.
Weekly medical check-ins are continued throughout this phase.
3. Wellness Phase
You begin this phase once you meet your goal weight.
During this phase, you move to a 40/30/30 eating plan which consists of 40% carbs, 30% protein, and 30% fat. This is still considered a lower-carb diet.
You move to monthly medical check-ins during this phase.
Medications, Vitamins, and Injections
In addition to the diet regimen, you may be prescribed certain vitamin injections or supplements, as well as medications intended to enhance weight loss and speed metabolism.
The program claims these injections may further enhance weight loss and speed metabolism. These may be recommended by the physician depending on your diet quality and overall goals.
Here is the current line of injections listed on the Medi-Weightloss website:
Medi-Bolic Booster: This Medi-Weightloss signature formula includes vitamin B-12, methionine, inositol, and choline. These ingredients are claimed to help your body burn fat, enhance metabolism, and boost energy. Methionine is an amino acid (protein-building block) that may block fat storage. However, the research on methionine is conflicting, where it sometimes shows that it can support weight loss, and other times having a methionine deficiency helps with weight loss. (1)

Vitamin C: This vitamin is an antioxidant that can support the immune system, promote healthy skin, and reduce the appearance of aging.

Vitamin B6/B1: These vitamins may aid in digestion and are added as part of Medi-Weightloss to support ketosis.

B-Complex: This blend of vitamins B1, B2, B3, B5, and B6 may help with immunity and improving focus.

L-Carnitine: This is a popular ingredient added to supplements that is claimed to help fuel workouts, enhance recovery, and build lean muscle. Recent research has shown L-carnitine may produce a modest increase in weight loss when taking 2,000 milligrams per day. (2)
While some of these ingredients may have benefits, the dosages given in the Medi-Weightloss program are unknown and will likely be determined by your program physician. This makes it difficult to assess whether these injections would provide benefits.
However, based on the known ineffectiveness of most weight loss supplements, I would say that most of the weight loss that occurs with Medi-Weightloss is a result of complying with the diet restrictions, not the supplements taken.
Medi-Weightloss Program's Scorecard
The Medi-Weightloss program was objectively evaluated by a dietitian based on the following criteria:
Evidence-Based

2

/5
Easy to Follow

2

/5
Customization

3

/5
Sustainability

2

/5
Accountability

5

/5
Safety

2

/5
Value for the Price

3

/5
Overall Rating:

2.7

/5
Foods to Eat and Avoid
The Medi-Weightloss program recommends a low-calorie, high-protein, low-carb diet for weight loss. You are not required to count calories but are encouraged to track your protein intake.
The primary purpose of the high-protein, low-carb combination is to put your body into a state of "ketosis."
This is when your body will start to burn fat for energy rather than carbs, which can support weight loss.
The diet primarily encourages higher intakes of lean proteins, fruits, and vegetables and discourages too much dairy, starchy foods, and processed foods.
Foods Allowed in Higher Amounts
Fruits: apples, oranges, berries, kiwi, pears, peaches, plums
Non-starchy vegetables: broccoli, cauliflower, zucchini, spinach, kale, tomatoes
Proteins: lean cuts of beef and pork, skinless poultry, seafood, eggs, tempeh, tofu
Nuts: almonds, walnuts, macadamia nuts, pistachios, cashews
Seeds: hemp seeds, chia seeds, flaxseeds, sunflower seeds
Cooking oils: olive oil, coconut oil, vegetable oil
Beverages: water, coffee, unsweetened tea
Foods Allowed in Moderation
Dairy products: milk, cheese, yogurt, butter
Whole grains: quinoa, brown rice, oats, farro
Starchy vegetables: potatoes, corn, peas, beets, yam, parsnips
Legumes: black beans, chickpeas, kidney beans, lentils
Foods Not Allowed
Processed foods: fast food, convenience meals, fried foods, chips, pretzels
Refined carbs: white pasta, white bread, crackers
Sweets: baked goods, cookies, cakes, candies
Sweetened beverages: soda, juice, sweet tea, energy drinks, sports drinks
Sugar: white sugar, brown sugar, maple syrup, honey
The Medi-Weightloss program does encourage primarily healthy, nutritious foods, but I don't necessarily agree with demonizing dairy, legumes, and starchy vegetables that provide a lot of essential nutrients.
Sample Meal Plan
Your specific diet plan may vary depending on the stage of the program, your goals, and preferences.
Here is an example of what a 3-day meal plan may look like in the initial acute weight loss phase, which is high in protein and very low in carbohydrates.
Day 1:
Breakfast: Egg white, tomato, and turkey bacon egg cups
Lunch: Spinach salad with tuna packet
Dinner: Turkey meatballs with zucchini noodles and marinara
Snacks: Berries with almonds
Day 2:
Breakfast: Protein parfait
Lunch: Turkey sliders with avocado and lettuce wrap bun
Dinner: Shrimp stir-fry with cauliflower rice
Snacks: Apple with peanut butter
Day 3:
Breakfast: Vanilla pancakes
Lunch: Baked pizza with chicken and broccoli
Dinner: Garlic ginger and sesame salmon
Snacks: 1 apricot
Can It Help You Lose Weight?
There are a handful of studies on the efficacy of physician-supervised weight loss programs like Medi-Weightloss.
The most extensive study was conducted in 2020 and involved 479 participants. (3)
Those in the study followed a Medi-Weightloss program, where they lost an average of 21% of their body weight after 39 weeks.
They also experienced a significant loss of body fat, inches around their waist, and saw improvements in health markers such as cholesterol and blood pressure.
This study is shared on the Medi-Weightloss website, which I appreciate, as many weight loss programs do not cite any research.
However, it's important to note that this study was funded directly by Medi-Weightloss, and several of the researchers are employees of the company. This adds an element of bias to the study report and results.
It has been found that lower-carb, higher-protein diets similar to Medi-Weightloss may be effective for weight loss in many people. (4)
This may be due to protein's satiating effect, which enhances fullness and may make the diet easier to stick to. (5)
The question is if the Medi-Weightloss program is sustainable for more than a year, as there has not been any research that lasted longer than 12 months.
You do have to follow a low-carb diet indefinitely on this program, even in the maintenance phase. So there is a possibility that if you veer off of that, you will start to regain the weight back.
If you continue to restrict certain foods long-term, it may eventually lead to you wanting them more and overeating.
I have seen this firsthand with many clients who have come to me for help after coming off similar programs to which they could no longer stick.
Often the most challenging part of any weight loss program is keeping the weight loss long-term, and there is no current data to show that this is possible on this program.
Sustainability
Like any program where you are intentionally trying to lose weight, it is still unclear how sustainable that may be.
There is a lot of research into the lack of sustainability of restrictive diets, especially those that are less than 1200 calories per day, such as Medi-Weightloss. (6)
While a calorie deficit is necessary for weight loss, consuming less than 1200 calories per day has been associated with more weight regain and weight cycling over time. (7)
This yo-yo cycling can be very frustrating and can happen more often when the program is too restrictive.
What is seen is that majority of people who follow restrictive diets end up gaining the weight back once they can no longer stick to it.
Then each time you try to lose weight again, it feels like it becomes even harder to achieve.
You may lose momentum for several reasons, such as boredom with the diet, life stress that gets in the way, or the act of restricting leads you to overeat eventually.
However, Medi-Weightloss does provide a lot of ongoing support and accountability throughout each phase of the process.
The weekly check-ins are one of the program's cornerstones to keep you on track, help you stay motivated, and help make adjustments as needed.
This is paramount for those who thrive on accountability. Ongoing accountability and self-monitoring can increase your chances of success long-term, according to a 2020 pilot study. (8)
While this accountability is a definite benefit of the program, it may not be enough for everyone.
For those who are seeking more of a healthy lifestyle change and more balance, this program may not be the best choice as it requires you to restrict to a certain extent for life.
While the initial acute phase of Medi-Weightloss is probably very motivating if you are losing weight quickly, its sustainability over a year is questionable for some and may lead to weight regain.
Accountability
Medi-Weightloss provides a good amount of accountability, which is one of the best parts of the program.
You receive a weekly check-in from a health professional throughout the initial acute phase and short-term maintenance phase.
During this check-in, your plan and progress are reassessed and modified as needed to keep you on track.
Medi-Weightloss also provides telemedicine appointments in most locations, so you can access these weekly check-ins even if you don't have a Medi-Weightloss clinic nearby.
These weekly check-ins transition to a monthly basis once you enter the final wellness phase. This remains indefinite if you continue to pay and stay on the program.
This can help keep you on track and help you overcome any challenges you experience over time.
The accountability piece is a definite pro. However, some may not be able to afford the cost of the regular check-ins indefinitely.
Value for the Price
For the initial Medi-Weightloss consultation, you can expect to pay between $275–300. The weekly check-ins after that cost around $75–$80 each time.
Any food, supplements, and medications are extra.
Some of the costs may be covered by insurance, depending on your insurance plan or location. Unfortunately, there are no details on the website on how much may be covered.
This program is more costly than many other weight loss programs but does have a higher value because it is medically supervised.
Safety
There are some safety concerns associated with the Medi-Weightloss program.
First, the diet plan is restrictive, especially in the initial acute phase.
Those with a history of disordered eating should avoid Medi-Weightloss.
Categorizing certain foods as "good" or "bad" and tracking your food intake can trigger eating-disordered behaviors and worsen your relationship with food.
Additionally, those who are pregnant, lactating, or athletes should avoid this program. The level of carb restriction is too much during pregnancy and could lead to deficiencies.
Athletes or those who are very active also need a certain level of carbs for fuel, and therefore would likely lack energy on this diet. (9)
If you are on medication to lower blood sugar, it may need to be adjusted.
Second, the more significant concern is with the potential supplements and medications you may be put on.
Some of these supplements contain herbs such as hoodia and Gymnema sylvestre, which may interact with medications or cause side effects.
Some of the possible side effects of hoodia include nausea, dizziness, vomiting, skin reactions, or elevated heart rate and blood pressure. (10)
Side effects of Gymnema sylvestre have been reported in high doses, such as hypoglycemia, weakness, shakiness, excessive sweating, and muscular dystrophy. (11)
It is unclear what the dose of any of these medications would be on Medi-Weightloss, so the level of safety cannot be determined.
If you are considering Medi-Weightloss, we recommend consulting with your doctor first to assess the pros and cons.
How Medi-Weightloss Compares to Alternatives
There are a few other supervised weight loss programs that are similar to Medi-Weightloss.
Two such programs are Optifast and Health Management Resources, otherwise known as the HMR program.
Optifast is a medically supervised program that leads to a similar amount of weight loss in the short-term to Medi-Weightloss. HMR is not medically supervised and employs health coaches to provide monitoring.
Both Optifast and HMR provide regular accountability and check-ins. Where they differ from Medi-Weightloss is they require you to consume their meal replacements only.
They also do not prescribe supplements or medications and instead focus on diet, exercise, and lifestyle changes.
Optifast and HMR are likely harder to sustain long-term as they require you to consume their meals.
Many people may find this to be monotonous and not always realistic when it comes to going out to restaurants and socializing.
Both programs also have a maintenance phase similar to Medi-Weightloss, where there is a gradual reintroduction of more food options and a return to making your own meals.
All three programs appear to be effective for most people in losing a good amount of weight during the initial phase – if you stick with it.
The question that remains concerning these programs is what happens after you are in the maintenance phase for some time.
The Bottom Line
Overall, if you follow Medi-Weightloss, you will likely lose weight in the initial acute phase.
The best part of the program is the frequent accountability and weekly check-ins by a professional to keep you engaged and motivated.
The downsides of Medi-Weightloss are that it is restrictive in the initial acute phase and requires a continued carb restriction.
This may result in eventual overeating, and weight regain in some people.
Very low-calorie diets such as Medi-Weightloss are likely not sustainable for most people.
The main reason for this is they are hard to stick to and don't necessarily teach you how to eat in a balanced way.
I also can't entirely agree with some foods it requires you to limit, such as dairy, legumes, and starchy vegetables that can support weight loss. (12)
There are potential safety concerns regarding the prescribed medications you may be given to lose more weight.
They are not FDA-approved, and their long-term effects are not yet known.
This program may help you get a jumpstart on your weight loss journey, but its long-term sustainability is questionable.
Focusing more on building healthy eating habits such as eating plenty of fruits, vegetables, lean proteins, and whole grains, and being more mindful of how much you are eating, is a more effective long-term solution.
If you are struggling with your weight, discuss your concerns with your medical doctor.
They can help you determine the best plan for you and refer you to a qualified registered dietitian to create a sustainable plan that matches your goals.
Thanks for your feedback!
In a few words, please tell us how this article helped you today.
Please let us know how we can improve this article by selecting your concern below.
Thank You! We appreciate your feedback.
*
Please select at least one topic:
Please Note: We cannot provide medical advice. This feedback will help us continue improving your user experience on WellnessVerge.
Please Note: We cannot provide medical advice. This feedback will help us continue improving your user experience on WellnessVerge.
At WellnessVerge, we only use reputable sources, including peer-reviewed medical journals and well-respected academic institutions.