Why You Can Trust Us
Every article and review on WellnessVerge is thoroughly researched and fact-checked by licensed health professionals. Our editorial team is made up of registered dietitians and medical doctors.
Every piece of content is also medically reviewed to ensure accuracy and alignment with sound scientific evidence and medical consensus. We only use peer-reviewed journals and reputable medical sources to form our conclusions and recommendations.
We operate with total editorial independence, and our editorial policies ensure that your well-being comes first. Based on our rigorous research, we only recommend products that are worth considering. We always disclose any ads or partnerships with brands featured on our site.
Elysium Basis Review: Is It Safe and Effective?
Elysium Basis is an anti-aging supplement containing ingredients that support NAD+ production and activation of anti-aging genes. While the research on NAD+ supplementation for anti-aging looks promising, it is still a novel area of scientific inquiry.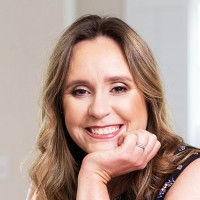 Medically Reviewed by
Ana Reisdorf, MS, RD
Registered Dietitian Nutritionist
Ana Reisdorf is a registered dietitian nutritionist with 14 years of experience in the field of nutrition and dietetics. She graduated from UCLA in 2002 with a degree in psychology and women's studies and completed her master's degree from Central Michigan University in 2010

Pros

Clinical research available on supplement increasing NAD+ levels
Product is NSF Certified for Sport

Cons

No return policy, all purchases are final, including subscriptions
Ingredients mostly have animal and cell research to support claims
What Is Elysium Basis?
Elysium Basis is an NAD+ supplement formulated to increase NAD+ and sirtuin activation to support healthy cellular aging.
This supplement contains only two ingredients – nicotinamide riboside and pterostilbene.
Elysium was founded with a mission to translate advances in aging science into accessible products that people could use in their daily lives.
Elysium was co-founded by Eric Marcotulli, Dan Alminana, and Leonard Guarente, Ph.D., in 2014.
Dr. Gaurente also serves as the Chief Scientist of Elysium and is the director of the Paul F. Glenn for Biology of Aging Research at MIT.
The Elysium Basis formula was created through years of aging research by Dr. Gaurante's lab.
Back in the 1990s, Dr. Guarente's lab discovered that activating a sirtuin gene (SIR2) increased longevity in yeast.
Sirtuins are a family of proteins (SIRT1-7) found in the cells. They help either activate or inactivate certain proteins in the cell.
Studies find that sirtuins may be an effective target for regulating various physiological functions, including aging-related diseases. In some areas, such as anti-aging, activation of SIRT2 proteins is beneficial. (1, 2)
Sirtuin genes require the compound NAD+ in order to activate, so naturally, that became a part of the Elysium Basis formula.
Pterostilbene is a polyphenol that can also impact sirtuin gene activation, making up the second half of the Elysium Basis formula.
To use Elysium Basis, take two capsules in the morning, with or without food.
Evaluation of Ingredients
Nicotinamide Riboside-E, 250 mg
Elysium uses nicotinamide-riboside E, a patent-pending form of crystalline nicotinamide-riboside.
Nicotinamide riboside helps make NAD+, which is a coenzyme necessary for regulating energy metabolism, DNA repair, gene expression, and oxidative stress. (3)
Research supports supplementation with precursors of NAD+ to help replenish levels of NAD+ in the body and activate sirtuins. (4)
A 2020 review suggests that nicotinamide riboside may also be beneficial for aging-related diseases such as heart disease, diabetes, immune dysfunction, and liver health.
Most studies included in the review were on yeasts, isolated cells, and animal models, with some emerging research on humans.
Regarding overall aging, nicotinamide riboside reduced inflammatory markers, affected gene expression (like SIR2), and increased longevity.
One small 2020 study found that supplementation with nicotinamide riboside helped decrease oxidative stress, one of the causes of aging, and improved physical performance in older adults. (5)
Summary
The nicotinamide riboside present in Elysium Basis can replenish levels of NAD+ in the body.
Currently, most research on nicotinamide riboside supplementation is on animals, so it's difficult to determine all of the health benefits experienced for humans by regularly taking nicotinamide riboside.
Pterostilbene, 50 mg
Pterostilbene is a polyphenol found in blueberries structurally similar to the antioxidant found in red wine, called resveratrol.
Compared to resveratrol, studies find that pterostilbene has greater stability and stronger effects. (6)
Pterostilbene can also modulate SIRT1 activation, reduce the inflammatory response, and inhibit cell death, indicating some anti-aging activity. (7)
A 2020 review of the benefits of pterostilbene suggests that it may have potential as a therapeutic compound. (8)
Cell and animal studies in the review support the use of pterostilbene for fighting inflammation, reducing tumors, protecting the brain, antioxidant activity, reducing fat levels, and regulating blood sugar.
Summary
Pterostilbene is similar to resveratrol, which may benefit modulating sirtuin activity and supporting anti-aging.
However, most of the available research is on animals and cells, so translating benefits to humans is uncertain.
Elysium Basis Product Studies
The scientific team at Elysium Health has published some studies on the benefits of Elysium Basis and is currently in the middle of further studies for all of their products.
A 2017 study showed that taking a standard dose of Basis (2 capsules) for four weeks increased cellular NAD+ levels by approximately 40% in healthy adults. (9)
This increase was consistent at eight weeks, and individuals in the placebo group had no changes in NAD+ levels during the trial.
In a more recent 2020 trial, Basis was tested in patients hospitalized with AKI (acute kidney injury). Basis supplementation increased NAD+ levels by 37% at 48 hours. (10)
Patients who received a placebo had a 50% reduction in NAD+ levels because of AKI during the same 48-hour period.
Summary
Elysium Basis appears to increase blood levels of NAD+ both in healthy adults and in adults with conditions that lower blood NAD+, such as AKI.
Support for Claimed Benefits
Below is our summary of the available evidence for the claimed benefits of Elysium Basis based on the available research:
Combat cellular aging

3

/5
Activate sirtuins

5

/5
Support cellular energy

3

/5
Help maintain healthy DNA

3

/5
Maintain integral cellular processes

3

/5
The benefits from taking Elysium Basis are primarily based on what circulating NAD+ can do for the body and sirtuin activation.
Research finds that NAD+ is essential for maintaining cellular processes, healthy DNA, supporting cellular energy, activating sirtuins, and combating cellular aging.
There are only a few clinical studies on nicotinamide riboside, but they consistently show that they improve NAD+ levels.
Pterostilbene also has little human research available, but animal studies appear to be promising for improving longevity.
More long-term studies should be done to see how nicotinamide riboside and pterostilbene supplementation affects these claims.
Side Effects, Safety, and Dosing
To use Elysium Basis, take two capsules in the morning. This supplement can be taken either with or without food.
Some people experience some noticeable benefits from taking Elysium Basis after 1–4 months, but this may vary from person to person.
The current form of nicotinamide riboside that Elysium uses (NR-E) is shown to be safe in an animal trial, but more clinical studies should be done. (11)
Elysium previously used NIAGEN as their nicotinamide riboside source. One study found mild to moderate side effects from NIAGEN that included gas, fatigue, abdominal pain, headache, nausea, upset stomach, dyspepsia, and diarrhea. (12)
Pterostilbene appears to increase LDL cholesterol in a dose-dependent relationship. A review of an Elysium Health study also found that the Basis formula increased LDL cholesterol. (13, 14)
Elysium Basis is vegetarian and vegan-friendly, certified gluten-free, nut-free, and free of artificial colors and flavors.
Elysium Basis is also NSF Certified for Sport, meaning that it has undergone rigorous third-party testing.
Elysium Basis has not been tested in pregnant or nursing individuals, so Elysium Health recommends against taking Elysium Basis if you are currently pregnant or nursing.
Speak with your doctor or primary care provider before starting any new supplement.
Cost
Elysium Basis is only available through their official website.
You make a one-time purchase of the product for a 30-day supply, or Elysium also offers several subscription options to reduce your monthly costs.
One-Time Purchase: $60/bottle
Monthly Subscription: $50/bottle
6-Month Subscription: $45/bottle
Annual Subscription: $40/bottle
Elysium subscriptions can be paused or canceled at any time, but there is a catch. If you opt-in for the 6-month or annual subscription, you have to commit to that subscription whether you like the product or not.
For example, if you chose an annual subscription but wanted to cancel after the second month, you would still have to pay for the remaining 10 months.
That is a big risk for a product you may or may not like. It may be better for your wallet to choose a single-purchase order or a monthly subscription if you're trying this product for the first time.
All product purchases are final, and there is no return policy.
Compared to other well-known nicotinamide riboside supplements, Elysium is well-priced, especially if you're willing to commit to a subscription.
How Elysium Basis Comapres to Alternatives
Elysium Basis is somewhat unique in that its approach to anti-aging focuses on sirtuins and ingredients that can support certain genetic functions.
The company is also unique in having scientists who are pioneers in the field of anti-aging to develop their products.
Elysium Health has even created its own form of nicotinamide riboside that may have a greater impact on NAD+ and tolerance than other forms. (11)
If you've heard of Elysium, then you have probably heard of Tru Niagen or its parent company ChromaDex.
ChromaDex used to supply the nicotinamide riboside chloride (Niagen) originally used in Elysium Basis. This partnership ended between the companies after Elysium Health failed to pay for products ordered and received in 2016.
In October 2021, a jury verdict was released stating that Elysium Health breached its contract with ChromaDex and is required to pay over $2 million in damages and interest. (15)
If you want a simple NAD+ supplement, Tru Niagen is the supplement to choose since it is directly from the company that supplies nicotinamide riboside to other supplement companies.
Thorne's ResveraCel is somewhat similar to Elysium Basis and contains nicotinamide riboside, quercetin, trans-resveratrol, and betaine anhydrous.
Individual pterostilbene and nicotinamide riboside supplements are available if you're looking for supplements with higher concentrations of Elysium Basis ingredients.
Summary
Elysium Basis differs from other supplements by focusing on both NAD+ levels and sirtuins and having a strong scientific team behind the product.
Alternatives do not have the same form of nicotinamide riboside, and few NAD+ supplements contain resveratrol-like compounds.
The Bottom Line
Elysium Basis is an NAD+ supplement formulated to increase NAD+ and sirtuin activation to support healthy cellular aging.
It has some clinical research supporting its benefits for increasing NAD+, and there is more research emerging.
The ingredients used in Basis are still quite novel, so there aren't too many clinical studies in general that support these ingredients individually.
Still, the animal and cell studies available look promising.
This product is for individuals who may be older and need a supplement to boost their NAD+ levels to support their health.
Young people who do not have low NAD+ blood levels may not experience significant benefits from taking this supplement and may have better luck with other kinds of anti-aging supplements.
Before starting a new supplement, speak with your doctor to see if it is right for you.
A Word from our Dietitian
If you're looking to slow down aging, a supplement like Elysium Basis is only one of many things that you can do so that you can age gracefully.
Support your naturally circulating NAD+ by eating foods that contain niacin.
Foods that contain niacin include red and white meat, fish, liver, legumes, nuts and seeds, and soy.
Having a generally healthy diet filled with whole foods is beneficial for getting needed nutrients and antioxidants to support healthy aging.
Other ways to have healthy aging include regular exercise, getting enough sleep, and avoiding excessive alcohol and smoking.
If you have concerns about premature aging or aging-related conditions, speak with your physician for individualized screening and treatment.
Thanks for your feedback!
In a few words, please tell us how this article helped you today.
Please let us know how we can improve this article by selecting your concern below.
Thank You! We appreciate your feedback.
*
Please select at least one topic:
Please Note: We cannot provide medical advice. This feedback will help us continue improving your user experience on WellnessVerge.
Please Note: We cannot provide medical advice. This feedback will help us continue improving your user experience on WellnessVerge.
At WellnessVerge, we only use reputable sources, including peer-reviewed medical journals and well-respected academic institutions.