Why You Can Trust Us
Every article and review on WellnessVerge is thoroughly researched and fact-checked by licensed health professionals. Our editorial team is made up of registered dietitians and medical doctors.
Every piece of content is also medically reviewed to ensure accuracy and alignment with sound scientific evidence and medical consensus. We only use peer-reviewed journals and reputable medical sources to form our conclusions and recommendations.
We operate with total editorial independence, and our editorial policies ensure that your well-being comes first. Based on our rigorous research, we only recommend products that are worth considering. We always disclose any ads or partnerships with brands featured on our site.
Focus Factor Review (Original and Extra Strength): Ingredients, Side Effects, Pros and Cons
Focus Factor is a clinically studied brain health supplement shown to improve memory, concentration, and focus with its blend of neuro-nutrients and vitamins. Though many of the ingredients are great for brain health, women of childbearing age are not able to benefit due to a dangerous ingredient.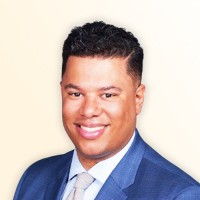 Medically Reviewed by
Anthony Dugarte, MD
Medical Reviewer
Anthony Dugarte, M.D., C.S.C.S. is a health and wellness writer and medical content reviewer. In addition to dedicating the last 8 years to medical research, Dr. Dugarte also has more than a decade of experience in strength and conditioning, nutrition, and rehabilitative exercise, as well as authoring and reviewing health and wellness-related content.

Pros

Provides more vitamins and minerals compared to alternatives
Cheaper than some other brain health supplements

Cons

Daily dosage of 4–8 tablets could be cumbersome to take
Contains food allergens and ingredients known to be harmful to certain populations
Ingredients in formula based on limited and outdated research
What Is Focus Factor?
Focus Factor is a brain health supplement used to improve memory, concentration, and focus.
It contains a blend of ingredients reported to support brain health (referred to by the company as neuro-nutrients) and essential vitamins and minerals.
Focus Factor has a line of products for adults and children. The standard Focus Factor supplement is available in Original and Extra Strength versions, which differ slightly in their proprietary blend.
If you're looking for a brain health supplement for your child, Focus Factor Kids is a chewable supplement containing bilberry, N-acetyl L-tyrosine, inositol, coenzyme Q10, chole, and vitamins B, C, D, and E.
The standard dosage for Focus Factor is 4 tablets per day, taken with food.
Depending on other factors, including body weight, activity, stress, and diet, individuals can take up to 8 tablets per day.
Evaluation of Ingredients
A randomized clinical trial was conducted comparing the effectiveness of Focus Factor compared to a placebo in adult men and women. (1)
The company behind Focus Factor hired an independent research team to conduct this study.
However, this study did not undergo a peer-review process, nor was it published in a peer-reviewed medical journal, which puts the quality of this study under question.
After 6 weeks, Focus Factor was able to help increase memory recall by 44% and was beneficial for focus and concentration.
Focus Factor contains a proprietary blend of ingredients as well as vitamins and minerals to also serve as a daily multivitamin.
For this ingredient evaluation, I will be reviewing the ingredients for the proprietary blend in both Focus Factor Original and Extra Strength.
The total dosing in the proprietary blend for Focus Factor Original amounts to 640 mg of ingredients, and Focus Factor Extra Strength contains 798 mg of ingredients.
Dimethylaminoethanol (DMAE Bitartrate)
DMAE is a precursor of choline, a compound naturally found in the body and fatty fish. (2)
Choline is necessary for the production of the neurotransmitter acetylcholine, which is involved with learning and memory.
Research is very limited, but DMAE may help improve memory deficits in people with dementia and for the treatment of ADHD. (3, 4)
L-glutamine
Glutamine is an amino acid precursor for neurotransmitters. It is needed for glutamate and GABA, the brain's primary excitatory and inhibitory neurotransmitters. (5)
Glutamate is essential for brain plasticity and the development of long-term potentiation – persistent strengthening of synaptic connections between neurons to help with memory and learning. (6)
One study found that individuals with Alzheimer's disease had lower serum glutamine and glutamate in the brain compared to those without dementia. (7)
Bacopin (Bacopa Monnieri Extract)
Bacopa monnieri, also known as Brahmi, is used in Ayurvedic and Traditional Chinese Medicine to enhance cognitive function.
Research finds Bacopa monnieri to be a promising treatment for Alzheimer's disease, improving orientation, attention, and language ability. (8)
This herb may also reduce inflammation within the brain. (9)
L-pyroglutamic Acid
This is an amino acid derivative derived from glutamic acid and glutamine.
An animal study suggests that supplementation of pyroglutamic acid increased learning and memory in rats. (10)
A randomized trial found that individuals who had age-related memory decline had improvements in verbal memory function after supplementation with pyroglutamic acid for 60 days. (11)
Phosphatidylserine
Phosphatidylserine is a phospholipid, a type of fat that is important for the integrity of the nerve cell membrane.
It also makes up myelin sheath which helps protect nerve cells and transmit brain signals quickly for memory and cognitive function.
Supplementation with phosphatidylserine can help stop or reverse alterations and deterioration of nerve cells, slowing down cognitive aging as a result. (12)
Docosahexaenoic Acid (DHA)
DHA is an essential omega-3 fatty acid found in fatty fish and certain algae and is the main fatty acid in the brain.
It is an essential nutrient for brain development in infancy, normal cognitive function, and the prevention of cognitive decline.
DHA may help children with ADHD, adults with behavioral issues, and others with inflammatory brain conditions. (13, 14)
Inositol
Inositol is found in the brain and the heart and is a type of sugar that your body can produce from the carbs that you eat.
It influences brain signaling pathways for various hormones and neurotransmitters, including dopamine, norepinephrine, and serotonin.
Research suggests inositol supplementation can be beneficial for conditions responsive to SSRIs (serotonin selective reuptake inhibitors), including OCD and depression. (15)
Related: Inositol Supplements: Benefits, Sources, Safety, Dosage, and More
N-acetyl Tyrosine
Tyrosine is an amino acid precursor to certain types of neurotransmitters, including epinephrine and dopamine.
Research finds that tyrosine supplementation can help improve cognitive performance in high-stress environments among young adults.
In older adults, tyrosine can decrease cognitive aging due to improved dopamine transportation in the brain. (16)
Bilberry Fruit Standardized Extract
Bilberry fruit is rich in anthocyanins, a blue/black antioxidant that can reduce inflammation.
Animal studies find that bilberry is neuroprotective, improves communication between neurons, and can increase dopamine release in the brain. (17)
Other studies support bilberry extract to improve short-term memory and to be protective against neuroinflammation and injury in animals. (17, 18)
Gamma-Aminobutyric Acid
Gamma-aminobutyric acid (also known as GABA) is the main inhibitory neurotransmitter for the central nervous system and helps with reducing stress and anxiety.
Small studies have found that GABA supplements can help enhance the ability to focus on planned actions and decrease psychological fatigue in stressful situations. (19)
Grape Skin and Seed Extract
Grape seeds and skin have high levels of anthocyanins, including resveratrol, which is a powerful antioxidant.
Cell studies find that grape skin and seed extract can inhibit the formation of amyloid-beta plaques, which are found in Alzheimer's disease. (20)
An animal study found that the antioxidants in grape seeds and skin protected the brain against ischemic stroke and oxidative stress. (21)
Vinpocetine
Vinpocetine is a synthetic derivative of an alkaloid that comes from the periwinkle plant.
It is used for helping memory and is clinically used for the treatment of stroke and senile dementia.
Studies find that vinpocetine reduced inflammation after cerebral ischemia injury and improved the recovery of neurological function after stroke. (22)
Huperzine A (Extract of Hupezia Serrata; Aerial Parts)
Huperzine A is an extract of a Chinese herb that is often used to treat Alzheimer's disease.
A meta-analysis found that Huperzine A improved global clinical assessment (as measured by a dementia rating scale), improved daily living activities, and improved cognitive function in individuals with Alzheimer's disease. (23)
Boron
Boron is a trace mineral found in foods like nuts, fruits, vegetables, and grains. Low intake of boron is associated with impairments in brain function. (24)
Specifically, boron deficiency impairs short-term memory, attention, and performance of tasks involving motor speed and dexterity.
Supplementation can likely help improve brain electrical activity to improve cognitive function.
Vanadium
Vanadium is a chemical element and metal that is found abundantly in seawater.
At normal concentrations, vanadium can be a beneficial antioxidant. (25)
One study found that vanadium could enhance neural cell growth after brain ischemia (ischemic strokes). (26)
Focus Factor Extra Strength contains increased levels of the above ingredients as well as ginkgo biloba extract.
Ginkgo Biloba Extract (Leaf)
Ginkgo biloba comes from a tree native to China and has been used widely for its effects on brain health.
Research suggests ginkgo biloba may act as an antioxidant, an anticoagulant, or in helping neurotransmitter function.
In studies, ginkgo biloba can assist in improving information processing, memory, and activities of daily living in people with brain injury, Alzheimer's disease, and older age. (27)
Support for Claimed Benefits
Below is our summary of the available evidence for the claimed benefits of Focus Factor based on the available research:
Increases memory

3

/5
Increases concentration

3

/5
Increases focus

3

/5
Side Effects and Safety
Focus Factor contains two major allergens – fish (fish oils from anchovy, sardine, and salmon) and soy.
In a 2018 animal study, vinpocetine was associated with adverse reproductive effects, including miscarriage and harmful fetal development. (28)
In 2019, the FDA issued a safety warning for women of childbearing age on the risks of vinpocetine. (29)
DMAE also comes with some potential safety concerns. DMAE-containing products have been associated with adverse effects, though some of these products also contained ephedra (a currently banned substance in the US due to its side effects). (30)
These side effects included worsening mental status, cardiovascular effects, and neurological effects.
Animal studies find that DMAE may cause side effects, including skin and eye irritation, dyspnea, and ataxia (lack of muscle control).
DMAE is contraindicated for individuals with schizophrenia and clonic-tonic seizure disorders and those who use barbiturates or cholinergic medications.
One clinical trial conducted in 2005 found that Bacopa monnieri caused GI symptoms of increased stool frequency, abdominal pain, and nausea. (31)
Inositol is generally safe, only noted to cause mild side effects of nausea, gas, and diarrhea if the dosing was 12 g/day or higher. (32)
Because this supplement contains significantly less than 12 g of this ingredient, side effects are unlikely to occur.
Phosphatidylserine supplementation of 300 mg was found to have adverse effects, including gastrointestinal discomfort, headache, weight loss, and rectal pain, in one 2011 study. Still, it was not significantly different from placebo adverse effects. (33)
Individuals who take MAOIs may want to avoid this supplement as well.
MAOIs prevent the breakdown of tyramine, which is a byproduct of the amino acid tyrosine.
Excessive tyramine and MAOI use can increase blood pressure, and in rare cases, trigger cerebral hemorrhage. (34)
Ginkgo biloba may have a synergistic effect with MAOIs and potentially interact with anticoagulant medications.
Rare side effects include headaches, skin reactions, mild GI upset, and sleep disturbance. (35)
This supplement is not recommended for use by pregnant women or women of childbearing age.
If you are interested in trying Focus Factor, I recommend consulting with a physician before starting this supplement to see if it is safe for you.
Cost and Where to Buy
Focus Factor is available through their official website, Amazon, and retail locations, including drug stores.
Focus Factor offers several options for purchase on their website, including bottle size and bundling options.
You can purchase bottles containing 60, 90, 150, or 180 tablets per bottle.
Single bottles cost between $14.99–23.99, with tablet costs dropping from $0.25 per tablet to $0.13 per tablet if you get a larger bottle.
Purchasing a 3-month or 6-month bundle can provide additional savings per bottle.
If you get a subscription for Focus Factor, there is an additional 10% savings.
Free shipping in the US is available for orders over $50.
Focus Factor has a very strict policy on refunds and returns. They only offer refunds for the product if you receive a faulty product, contact them within 7 days of receiving your product, and return it in its original packaging.
There is no trial period. If you end up being dissatisfied with Focus Factor, you won't be able to return your product or request a refund.
You also cannot request a refund if you purchase Focus Factor from an outside party.
Focus Factor appears to be cheaper than some other brain health supplements, assuming that you stick to the dosing of 4 tablets per day instead of 8.
How It Compares
Focus Factor is unique in that it essentially combines a multivitamin and a brain health supplement in one.
Other brain health supplements, like Prevagen, are either devoid of most vitamins and minerals or may contain only a handful of B vitamins, vitamin E, and fish oil.
I think that Focus Factor suffers on two important fronts when compared to other brain health supplements.
First, the daily dosage of 4–8 tablets per day seems a bit excessive for a single supplement.
I can only imagine that taking that many pills in addition to other potential medications and supplements could be challenging to fit into a daily regimen.
Secondly, the inclusion of vinpocetine makes this supplement not a safe choice for women of childbearing age.
Alternative brain health supplements do not contain this ingredient, so it would make sense to leave Focus Factor on the shelf and purchase something safer.
In addition to vinpocetine, many of the ingredients in this supplement potentially can cause side effects or have medication interactions.
Related: Prevagen vs. Focus Factor: Which Is Better?
The Bottom Line
Focus Factor is a supplement that contains many ingredients that promote the release of neurotransmitters in the brain and help reduce inflammation.
However, some of the ingredients have outdated studies (from the 70s to 90s) or studies from only animal models, impacting how strongly these results translate to humans.
I would like to see more updated research done on certain ingredients to confirm that these "neuro-nutrients" really do stand up to the test of time.
This supplement contains many ingredients with the potential to cause side effects. Because this supplement contains a proprietary blend, it is difficult to determine if included ingredients are in amounts that would cause adverse effects.
That being said, I think that the risks and lack of recent research outweigh the potential benefits of taking this supplement; therefore, I do not recommend it.
A Word from Our RD
Maintaining our cognitive power as we get older can take a lot of work. What is beneficial for our physical health is just as beneficial as what supports our mental health, which is why it's important to start taking care of it early.
A diet rich in anti-inflammatory foods, including fruits and vegetables, helps provide a variety of antioxidants that are protective to the brain.
Fatty fish, fish oil, and algae oils can easily provide omega-3 fatty acids, including DHA.
Exercise maintains good blood flow throughout the brain and body and can reduce the risk of stroke.
Regular exercise also helps strengthen neural activity (to improve learning and memory), helps mood, and supports the renewal of cells in the brain. (36)
Sleeping an adequate number of hours throughout the night (7–9 hours for adults ages 18–64) gives our brains time to repair at night.
Lastly, keeping your mind active through reading, crafts, puzzles, and even being social with others can help maintain cognitive function into older age.
Thanks for your feedback!
In a few words, please tell us how this article helped you today.
Please let us know how we can improve this article by selecting your concern below.
Thank You! We appreciate your feedback.
*
Please select at least one topic:
Please Note: We cannot provide medical advice. This feedback will help us continue improving your user experience on WellnessVerge.
Please Note: We cannot provide medical advice. This feedback will help us continue improving your user experience on WellnessVerge.
At WellnessVerge, we only use reputable sources, including peer-reviewed medical journals and well-respected academic institutions.
Evaluation of a Vitamin/Nutraceutical Formulation Designed to Support and Maintain Memory, Concentration and Focus in Healthy Adults

:
https://www.focusfactor.com/pages/science

New insights on dimethylaminoethanol (DMAE) features as a free radical scavenger

:
https://pubmed.ncbi.nlm.nih.gov/22300295/

Senile dementia: treatment with deanol

:
https://pubmed.ncbi.nlm.nih.gov/864168/

Dietary and nutritional treatments for attention-deficit/hyperactivity disorder: current research support and recommendations for practitioners

:
https://pubmed.ncbi.nlm.nih.gov/21779824/

Roles of glutamine in neurotransmission

:
https://pubmed.ncbi.nlm.nih.gov/22018046/

Glutamate receptors and signal transduction in learning and memory

:
https://pubmed.ncbi.nlm.nih.gov/20364330/

High performance liquid chromatography determination of L-glutamate, L-glutamine and glycine content in brain, cerebrospinal fluid and blood serum of patients affected by Alzheimer's disease

:
https://pubmed.ncbi.nlm.nih.gov/33616735/

Bacopa monnieri, a Neuroprotective Lead in Alzheimer Disease: A Review on Its Properties, Mechanisms of Action, and Preclinical and Clinical Studies

:
https://www.ncbi.nlm.nih.gov/pmc/articles/PMC6669844/

The Ayurvedic plant Bacopa monnieri inhibits inflammatory pathways in the brain

:
https://pubmed.ncbi.nlm.nih.gov/27473605/

Pyroglutamic acid improves learning and memory capacities in old rats

:
https://pubmed.ncbi.nlm.nih.gov/3402813/

Pyroglutamic acid improves the age associated memory impairment

:
https://onlinelibrary.wiley.com/doi/abs/10.1111/j.1472-8206.1990.tb00485.x

Phosphatidylserine and the human brain

:
https://pubmed.ncbi.nlm.nih.gov/25933483/

Omega-3 fatty acid supplementation for the treatment of children with attention-deficit/hyperactivity disorder symptomatology: systematic review and meta-analysis

:
https://pubmed.ncbi.nlm.nih.gov/21961774/

Docosahexaenoic acid,22:6n-3: Its roles in the structure and function of the brain

:
https://pubmed.ncbi.nlm.nih.gov/31629800/

Controlled trials of inositol in psychiatry

:
https://pubmed.ncbi.nlm.nih.gov/9169302/

Neuro-Cognitive Effects of Acute Tyrosine Administration on Reactive and Proactive Response Inhibition in Healthy Older Adults

:
https://www.ncbi.nlm.nih.gov/pmc/articles/PMC6084775/

Bilberry (Vaccinium myrtillus L.)

:
https://www.ncbi.nlm.nih.gov/books/NBK92770/

Magnetic resonance imaging as a tool to image neuroinflammation in a rat model of Parkinson's disease--phagocyte influx to the brain is promoted by bilberry-enriched diet

:
https://pubmed.ncbi.nlm.nih.gov/26273789/

Neurotransmitters as food supplements: the effects of GABA on brain and behavior

:
https://www.ncbi.nlm.nih.gov/pmc/articles/PMC4594160/

Resveratrol and Grape Extract-loaded Solid Lipid Nanoparticles for the Treatment of Alzheimer's Disease

:
https://pubmed.ncbi.nlm.nih.gov/28208831/

Protective effect of grape seed and skin extract on cerebral ischemia in rat: implication of transition metals

:
https://pubmed.ncbi.nlm.nih.gov/25365917/

An update on Vinpocetine: New discoveries and clinical implications

:
https://www.ncbi.nlm.nih.gov/pmc/articles/PMC5766389/

Huperzine A for Alzheimer's disease: a systematic review and meta-analysis of randomized clinical trials

:
https://pubmed.ncbi.nlm.nih.gov/24086396/

Is boron nutritionally relevant?

:
https://pubmed.ncbi.nlm.nih.gov/18366532/

Vanadium. Its role for humans

:
https://pubmed.ncbi.nlm.nih.gov/24470091/

Vanadium compounds enhance adult neurogenesis after brain ischemia

:
https://pubmed.ncbi.nlm.nih.gov/18311061/

Ginkgo biloba extract: mechanisms and clinical indications

:
https://pubmed.ncbi.nlm.nih.gov/10807109/

Embryo-fetal development studies with the dietary supplement vinpocetine in the rat and rabbit

:
https://pubmed.ncbi.nlm.nih.gov/29460393/

Statement on warning for women of childbearing age about possible safety risks of dietary supplements containing vinpocetine

:
https://www.fda.gov/news-events/press-announcements/statement-warning-women-childbearing-age-about-possible-safety-risks-dietary-supplements-containing

Does Bacopa monnieri improve memory performance in older persons? Results of a randomized, placebo-controlled, double-blind trial

:
https://pubmed.ncbi.nlm.nih.gov/20590480/

Inositol safety: clinical evidences

:
https://pubmed.ncbi.nlm.nih.gov/21845803/

Safety of phosphatidylserine containing omega-3 fatty acids in non-demented elderly: a double-blind placebo-controlled trial followed by an open-label extension

:
https://pubmed.ncbi.nlm.nih.gov/21711517/

Monoamine Oxidase Inhibitors (MAOI)

:
https://www.ncbi.nlm.nih.gov/books/NBK539848/

Ginkgo biloba extract: Mechanisms and clinical indications

:
https://www.archives-pmr.org/article/S0003-9993(00)90052-2/fulltext#secd2071398e1048

Exercise builds brain health: key roles of growth factor cascades and inflammation

:
https://pubmed.ncbi.nlm.nih.gov/17765329/