WellnessVerge is reader-supported. We may earn a commission when you make a purchase through the links on this page. Learn more about our process here.
Why You Can Trust Us
Every article and review on WellnessVerge is thoroughly researched and fact-checked by licensed health professionals. Our editorial team is made up of registered dietitians and medical doctors.
Every piece of content is also medically reviewed to ensure accuracy and alignment with sound scientific evidence and medical consensus. We only use peer-reviewed journals and reputable medical sources to form our conclusions and recommendations.
We operate with total editorial independence, and our editorial policies ensure that your well-being comes first. Based on our rigorous research, we only recommend products that are worth considering. We always disclose any ads or partnerships with brands featured on our site.
Amazing Grass Greens Blend Review: Easy Boost to Your Nutrition, Affordable
Although not as comprehensive as its competitors, Amazing Grass' Greens Blend is an affordable and convenient way to boost your greens and nutrient intake. Consumers rate it highly, praising its taste and health benefits.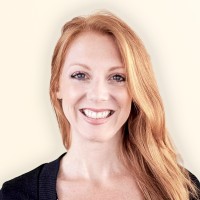 Medically Reviewed by
Natalie Olsen, MS, RDN, LD, ACSM-EP
Registered Dietitian, Certified Exercise Physiologist
Natalie is a registered dietitian, functional medicine practitioner and certified exercise physiologist with over 15 years experience in the health and wellness industry and holds a Master's degree in Human Nutrition and Functional Medicine through a collaborative program provided by the University of Western States and the Institute of Functional Medicine.

Key Takeaways (TL;DR)
Amazing Grass Greens Blend provides an affordable and convenient way of increasing your greens intake. The combination of its researched ingredients may support your energy levels, digestive health, and immune system.
As a dietitian, I recommend prioritizing a diet high in whole, plant foods for the best nutrition. However, if you (like most other adults) aren't eating enough fruits and vegetables required for optimal health, supplementing with a product like Amazing Grass may be helpful (along with a healthy diet) in boosting your nutrient intake.
Amazing Grass has over 44k consumer reviews on Amazon and its website. Many users report that they like its taste and that it helps their energy levels and digestion.
Things Amazing Grass Gets Right
Provides a convenient way to increase fruit and vegetable intake.
Well-priced compared to the competition, plus the brand offers additional savings with a subscription.
Safe for most people.
Comes in several flavors.
No sugar added, gluten-free.
Important Considerations
Exact ingredient amounts are not disclosed, including for the only probiotic strain present in this greens blend.
No third-party testing seal.
Not as comprehensive as its competitors and does not contain adequate amounts of some essential vitamins and minerals.
Amazing Grass should be used to increase nutrient intake and cover potential gaps in your diet. It is not meant to replace eating whole fruits and vegetables.
A Quick Look at Amazing Grass Greens Blend
Amazing Grass Greens Blend, formerly known as Green Superfood, is a powdered supplement that provides a convenient way to increase your nutrition intake with a healthy diet.
Its blend of nutrients, minerals, probiotics, and fiber may provide several ways to benefit your health, including supporting digestion, immunity, and natural energy levels.
Amazing Grass Greens Blend comes in several flavors and formulations and can be added to water or juice, blended into a smoothie, or even baked into a recipe. It is certified organic, contains no sugar, is gluten-free, and is plant-based.
The company was founded in 2002, and its greens are organically grown and thoughtfully harvested on a family farm in Kansas.
Prepping Is Easy, and Most Users Like Its Taste
For optimal benefits, the recommended serving is one scoop a day. The powder can be added to water, juice, smoothies, yogurt, or baked goods.
If mixing with water, use at least 8 oz (around 1 cup), but 12–14 oz should give you a better texture. Most reviewers state that Amazing Grass mixes easily with water. Some reported that the texture was a bit grainy, and some powder was left at the bottom of their glass. However, shaking a shaker a few times while drinking should solve this.
Amazing Grass comes in original, chocolate, and berry flavors. The majority of reviewers state that they really like the taste. Of course, not everyone found the taste to their liking. Many users also shared that taking it with juice or smoothies helps. Amazing Grass also offers a variety of creative recipes to try.
Amazing Grass recommends storing opened containers in the fridge or freezer to preserve the nutrients. A cool cabinet will work too.
Tip: If you liked Amazing Grass for its health benefits but didn't like the original flavor, experimenting with its other two flavors may be worthwhile. ​​Try contacting customer service to be considered for a one-time product replacement.
Expand to See Supplement Facts
Serving Size 8g (About 1 Scoop/Packet)
Calories: 30
Total Carbohydrate: 5 g (Dietary Diber: 3 g and Total Sugars < 1 g
Protein: 2 g
Vitamin A: 60 mcg
Vitamin C: 16 mg
Vitamin K: 70 mcg
Calcium: 40 mg
Iron: 1.5 mg
Sodium: 30 mg
Potassium: 170 mg
Green Food Blend: 5.7 g (Organic Wheat Grass, Organic Barley Grass, Organic Alfalfa Grass, Organic Spinach, Organic Spirulina, Organic Chlorella (cracked cell-wall), Organic Broccoli)
Antioxidant Blend: 1.1 g (Organic Rose Hips, Organic Pineapple, Organic Carrot, Acerola Cherry Extract, Green Tea Leaf Extract, Organic Açai Berry, Organic Beet Root, Raspberry, Organic Maca Root)
EFA Fiber Blend: 668 mg (Organic Flax Seed, Apple Pectin)
Digestive Enzyme & Active Culture Pre/Probiotic Blend: 426 mg (F.O.S (Fructooligosaccharide), Amylase (Aspergillus oryzae), Protease (Aspergillus oryzae), Lipase (Aspergillus niger), Lactase (Aspergillus oryzae), Cellulase (Tricho-derma reesei), Lactobacillus acidophilus)
Pricing: More Affordable Than the Alternatives
Amazing Grass is available directly from the brand's website at the following price:
| | One-Time Purchase | Subscription |
| --- | --- | --- |
| 30 Servings | $39.99 ($1.33 per serving) | $31.99 ($1.06 per serving) |
| 60 Servings | $69.99 ($1.17 per serving) | $55.99 ($0.93 per serving) |
| 100 Servings | $99.99 ($0.99 per serving) | $79.99 ($0.80 per serving) |
Shipping is free with a subscription or on orders over $59.99. Refunds are available for all unused and unopened products returned within 30 days of purchase. In addition, if you have any problems with your first order, the brand may consider a one-time product replacement.
Additionally, Amazing Grass is sold on Amazon, Target, GNC, Rite Aid, and Walmart. The best value is on Amazon (around $20 for 30 servings), but it is worth shopping around for the best price.
Amazing Grass Greens Blend Benefits and Research
Research has shown that eating a daily diet rich in fruits and vegetables may help reduce the risk of illnesses such as type 2 diabetes, obesity, and heart disease. However, just one in ten adults meets the average recommended intake for fruits and vegetables. (1)
While nothing can replace a well-rounded diet, there may be an additional way to boost your intake. Research has shown that supplementation of greens powders may provide similar benefits as you would get from eating fruits and vegetables and aid in decreasing inflammation. (2)
Pairing Amazing Grass with a healthy diet may offer the following benefits:
Provide natural energy with greens and antioxidants
Support digestion with added fiber, probiotics, and digestive enzymes
Support immunity with vitamins C and K
Next, we'll discuss the blend's ingredients and its research on how they may be helpful to you:
Energy Support
Amazing Grass Greens Blend contains an impressive blend of green grasses, antioxidants, and various vitamins and minerals, with clinical research showing that they may support your energy levels. These greens, such as wheatgrass and barley, offer a rich source of vitamins and minerals and contain powerful antioxidant properties. (3, 4)
Barley grass is an additional powerful green that may promote better sleep, regulate blood pressure, enhance immunity, fight fatigue, and promote antioxidant activity. (5)
Furthermore, the brand includes chlorella, a green algae, that is helpful for its vitamin B12, folate, and iron content. Research shows that supplementing these vitamins and nutrients may support energy levels, but only if you're deficient in them. (6, 7)
Additionally, Amazing Grass contains antioxidants, including caffeine from green tea, maca, and L-theanine. Studies show they may support energy levels and improve alertness. (8, 9, 10)
Digestive Support
Amazing Grass Greens Blend's fiber, enzyme, and probiotic content is backed by research to support digestive health.
Specifically, Amazing Grass contains fiber sources (an essential part of digestive health) that include flax seed and apple pectin. These two ingredients have research showing that they may help reduce symptoms of constipation, irritable bowel syndrome, and diarrhea episodes, improve gut bacteria, and decrease gut imbalance (helping your body absorb nutrients, store fat, and regulate blood sugar). (11, 12, 13)
Additionally, this Greens Blend contains digestive enzymes, which assist your body in breaking down proteins, carbohydrates, and fats, and their supplementation may play a role in managing digestive disorders. (14)
Finally, the probiotics strain called Lactobacillus acidophilus, as used in this powder, is safe and effective in treating digestive disorders such as diarrhea. (15)
Immunity Support
Amazing Grass Greens Blend contains various vitamins and minerals, such as vitamins A, C, and K, that may support your immune health.
Research shows that vitamin K supplementation may support your immune system by fighting off infection and inflammation. While vitamin K deficiency is rare for most people, individuals with some medical conditions may have trouble absorbing it. (16, 17, 18)
Next, Amazing Grass contains vitamin C, a powerful antioxidant. Vitamin C plays an important role in immune defense by supporting various immune system functions. (19) While vitamin C deficiency is rare, it may occur with a diet low in fruits and vegetables or in those who smoke or abuse alcohol and drugs.
And finally, vitamin A is an anti-inflammatory vitamin, and studies show it's critical in enhancing your immune function. (20)
Dietitian Tip: Sources of vitamin C include: citrus, bell peppers, strawberries, tomatoes, broccoli, cabbage, brussels sprouts, and white potatoes. In addition, Leafy greens such as collards, turnips, spinach, kale, and broccoli are excellent sources of vitamin K.
Amazing Grass Is Generally Safe
All ingredients in Amazing Grass Greens Blend are generally safe for healthy individuals and supported by research for their intended use.
If you are not accustomed to concentrated fruit and vegetable drinks, you may experience slight stomach upset or increased bowel movement.
Consuming more than one daily serving of Amazing Grass Greens Blend is safe. However, if you eat a balanced diet of fruits and vegetables, you should not need more than one serving daily.
If you take prescription medications such as blood pressure-lowering, heart medication, or blood thinners, check with your physician before starting this supplement. Additionally, while this product is generally safe for pregnant and nursing mothers, it is best to confirm with your doctor.
Amazing Grass Greens Blend is gluten-free, dairy-free, organic, vegetarian, and has no added sugar.
How Amazing Grass Compares to the Alternatives
Amazing Grass Greens Blend is less comprehensive than a whole-food multivitamin, such as MegaFood. It does not contain vitamins and minerals such as B complex, vitamin D, copper, selenium, and iodine. A multivitamin may be better if you are looking for a more comprehensive supplement.
Compared to other greens powders, Amazing Grass is one of the best-priced options, although its variety of nutrients is not as broad. In fact, it earned the best budget pick in our annual rating of greens powders. As greens powders are meant to be taken regularly, the monthly cost is an important consideration.
Here's how it compares to three popular, top-rated greens powders:
| | Amazing Greens | Athletic Greens (AGI) | Garden of Life | Green Vibrance |
| --- | --- | --- | --- | --- |
| Non-GMO | ✔ | ✔ | ✔ | ✔ |
| Vegan | ✔ | ✔ | ✔ | ✔ |
| Vegetarian | ✔ | ✔ | ✔ | ✔ |
| Gluten-Free | ✔ | ✔ | ✔ | ✔ |
| Multi Probiotic Strains | | ✔ | ✔ | ✔ |
| Comprehensive multivitamin | | ✔ | | ✔ |
| NSF/Third-Party Testing | | ✔ | ✔ | |
| Cost Per Serving for a 30-day supply | $1.06 | $2.63 | $1.31 | $1.35 (on Amazon) |
| Return Policy | Within 30 days of purchase | 60-day money-back guarantee | 60 days | Within 90 days of purchase |
Expand for a More Detailed Comparison
Vs. Athletic Greens' AG1
Athletic Greens (AG1) is a greens powder that provides all of the vitamins and minerals of a typical multivitamin. Like Amazing Grass Greens Blend, AG1 contains vitamins, minerals, antioxidants, digestive enzymes, and probiotics.
AG1 is more comprehensive, covers the bases of a traditional multivitamin, and contains a third-party testing seal which helps to ensure the quality and label accuracy of the product. However, AG1 is significantly more expensive than Amazing Grass.
If you are looking for a comprehensive greens powder to replace a multivitamin, then AG1 may be the better choice. However, if you eat a balanced diet and want to increase your intake of grasses and antioxidants for a lower price, Amazing Grass is a better option.
Read Our Full Athletic Greens Review
Vs. Garden of Life's Greens Blend
Garden of Life's Raw Organic Perfect Food Green Superfood Powder is highly comparable to the Amazing Grass Green Blend.
However, the two most notable differences in the formulations are the addition of sprouts, such as amaranth, quinoa, buckwheat, and lentils, as well as the addition of B vitamins (riboflavin and folate).
Garden of Life also contains 70% of the daily value of vitamin K. This is an essential consideration for someone on blood-thinning medication, such as Warfarin. Too much vitamin K may affect your medication's ability to work.
Garden of Life is also certified gluten-free by NSF.
While the price and ingredients are comparable, Amazing Grass will be a better option if you are on prescription medications.
Vs. Vibrant Health Green Vibrance
Green Vibrance contains an extensive list of vitamins, minerals, greens, grasses, herbs, enzymes, and probiotics.
Compared to Amazing Grass, it is more comprehensive. It includes vitamins B12, D, and folate but is more expensive. It also contains a wider variety of probiotic strains, with 25 billion CFUs.
If you are looking for a greens powder blend that contains a greater variety of probiotics, Green Vibrance may be the best choice. However, if you want a convenient way to increase your greens intake, Amazing Grass is a great lower-cost option.
Thanks for your feedback!
In a few words, please tell us how this article helped you today.
Please let us know how we can improve this article by selecting your concern below.
Thank You! We appreciate your feedback.
*
Please select at least one topic:
Please Note: We cannot provide medical advice. This feedback will help us continue improving your user experience on WellnessVerge.
Please Note: We cannot provide medical advice. This feedback will help us continue improving your user experience on WellnessVerge.