WellnessVerge is reader-supported. We may earn a commission when you make a purchase through the links on this page. Learn more about our process here.
Why You Can Trust Us
Every article and review on WellnessVerge is thoroughly researched and fact-checked by licensed health professionals. Our editorial team is made up of registered dietitians and medical doctors.
Every piece of content is also medically reviewed to ensure accuracy and alignment with sound scientific evidence and medical consensus. We only use peer-reviewed journals and reputable medical sources to form our conclusions and recommendations.
We operate with total editorial independence, and our editorial policies ensure that your well-being comes first. Based on our rigorous research, we only recommend products that are worth considering. We always disclose any ads or partnerships with brands featured on our site.
Are Greens Powders Good for You? A Dietitian Explains
Most people don't get enough fruits and vegetables in their diet and consider greens powders to fill the gaps. Our dietitian explains the benefits and drawbacks of greens powders to help you decide if they are worth it.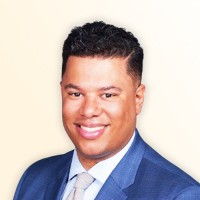 Medically Reviewed by
Anthony Dugarte, MD
Medical Reviewer
Anthony Dugarte, M.D., C.S.C.S. is a health and wellness writer and medical content reviewer. In addition to dedicating the last 8 years to medical research, Dr. Dugarte also has more than a decade of experience in strength and conditioning, nutrition, and rehabilitative exercise, as well as authoring and reviewing health and wellness-related content.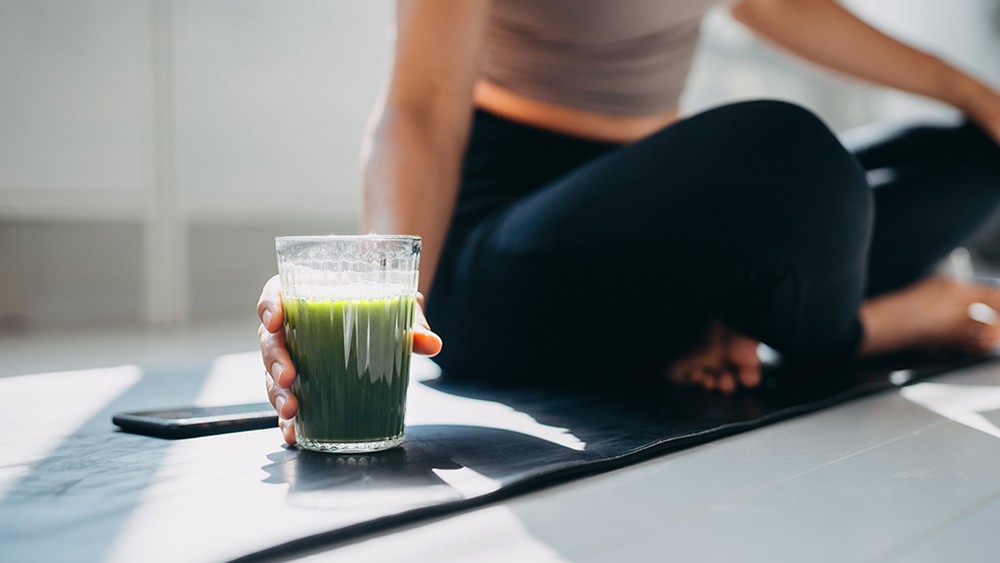 With so many people falling short of the recommended fruit and vegetable intake, it's no wonder greens supplement powder has skyrocketed in popularity.
Greens powders are dietary supplements intended to help you meet your fruit and vegetable intake.
They contain a blend of various fruits, vegetables, and other ingredients designed to support overall health and well-being.
The produce used to make these supplements is typically dried and then ground into a powder.
This green powder can be easily mixed with water or other liquids and generally contains a wide variety of vegetables, grasses, fruits, herbs, natural sugar substitutes, and natural extracts.
You'll often see a label containing the words "super greens" on a greens powder supplement, which indicates that the supplement includes "superfoods."
A superfood is a highly nutritionally dense whole food loaded with beneficial vitamins, minerals, and antioxidants.
While specific ingredients vary from brand to brand, many powdered greens may also contain additions like probiotics, prebiotics, digestive enzymes, mushrooms, and fiber.
Benefits of Greens Powders
When combined with a healthy diet and lifestyle, greens supplement powder may provide a variety of far-reaching health benefits.
Some of these benefits may include:
Supporting a Healthy Blood Pressure
The antioxidant and anti-inflammatory properties of super greens may help reduce your blood pressure and even your risk of chronic disease.
One older study found that two tablespoons (10 grams) of greens powder taken daily decreased blood pressure by 8% in people with high blood pressure. (1)
Many super greens contain spinach, which may benefit blood pressure as well.
One 2015 clinical trial showed that spinach, which is high in nitrates, may help lower your blood pressure and reduce your risk of heart disease. (2)
Super greens are loaded with magnesium, which plays a major role in helping to regulate your blood pressure.
One recent study suggests that consuming magnesium-rich foods like fruits and vegetables is vital in preventing and controlling high blood pressure. (3)
Summary
Greens powders contain various vitamins and minerals that have been shown to benefit blood pressure control.
Providing a Natural Boost of Energy
If you're dragging due to an excess of late nights and early mornings, you are not alone.
Many people rely on energy drinks, caffeine, and sugary foods to fuel their busy lifestyles. Unfortunately, these drinks and foods are highly processed with very little nutritional value.
However, super greens can provide a natural boost of much-needed energy.
Many super green powders provide compounds that may help you feel more awake and energetic, including green tea extract.
One older study found that women taking one tablespoon (10 grams) of greens powder containing green tea extract daily reported a significant increase in energy. In contrast, the placebo group reported no change. (4)
It may not just be the green tea providing energy in a super greens supplement.
Super greens are rich in low-glycemic index (slow-releasing) carbohydrates and protein, which have been shown to help support your energy levels throughout the day. (5)
Summary
Super greens powder may boost energy through natural compounds like green tea or even their nutritional profile, which provides some carbohydrates and some protein.
Healthier Gastrointestinal System
Drinking super greens may help your gastrointestinal system run more smoothly by helping to prevent constipation.
Greens powder is often fortified with probiotics or live bacteria that support the health of your GI tract. (6)
In addition to providing probiotics, your super greens powder may also contain prebiotics, like inulin.
Prebiotics will feed your healthy gut bacteria allowing them to grow and flourish, which can further enhance the health of your GI tract.
Summary
Super greens often contain probiotics and prebiotics, which are known for enhancing the health of your gastrointestinal system.
Strengthens Your Immune System
Specific vitamins and minerals play an essential role in supporting your immune system.
Greens superfood powder is packed with vitamin C and vitamin A, which provide powerful antioxidants to support a healthy immune system. (7)
Additionally, super green powders often contain added nutrients that may support your immune system.
For example, in addition to powerful antioxidants, green powders may also contain turmeric powder.
Turmeric powder has been shown to reduce inflammation and plays a vital role in activating your immune system cells. (8)
Summary
Greens supplement powder contains a variety of antioxidants that can help strengthen your immune system. Your greens powder may also contain added nutrients like turmeric, which gives your immune system a nice boost.
Providing an Excellent Source of Phytonutrients
Phytonutrients are beneficial plant compounds that have anti-inflammatory and antioxidant properties within your body.
Phytonutrients may include the following:
Beta-carotene: This is an essential nutrient for improving vision, supporting your immune system, and enhancing bone and skin health.
Lycopene: Lycopene can act as a powerful antioxidant and helps prevent certain types of cancers, such as prostate cancer. It may also play a role in enhancing the health of your heart.
Resveratrol: This phytonutrient can be found in red grapes and can benefit your heart health and even help prevent certain cancers.
Anthocyanins: Anthocyanins can help maintain the health of your blood vessels.
Isoflavones: Isoflavones may help to prevent breast cancer and can improve the health of your bones and joints.
Summary
Fruits and vegetables are loaded with phytonutrients. Phytonutrients are plant compounds that have powerful anti-inflammatory and antioxidant properties that have far-reaching health benefits.
Drawbacks of Greens Powders
With all the potential benefits of adding greens supplement powder to your daily routine, it's difficult to know if these powders will provide all of the same benefits you would get by eating actual fruits and vegetables.
While adding a greens powder to your diet is better than not adding powdered greens, this type of supplementation has some potential drawbacks.
Some drawbacks include:
Low in Fiber
Greens powders are low in fiber, typically only providing 1–2 grams per serving.
According to the Dietary Guidelines for Americans, the recommended fiber intake is approximately 34 grams per day for men and 28 grams per day for women. (9)
For people lacking in fruit and vegetable and whole grain intake, taking greens powders will not likely help them meet this recommendation.
Fiber is so important because it plays a significant role in:
Summary
Super greens powders are generally low in fiber. Fiber plays a significant role in GI health, heart health, weight management, and diabetes prevention.
Low in Water
While fresh fruits and vegetables consist of 90% water, their greens powder counterparts lack this essential element.
Drinking more water and getting water from fresh produce can help you stay well hydrated throughout the day.
Additionally, the water content from fresh fruits and vegetables can help you feel full much longer, which may help with weight management.
Summary
Greens powders don't provide the water content offered by fresh produce. Not only does that water provide hydration, but it also may help you feel full much longer.
May Contain Harmful Contaminants
Like all nutrition supplements, super greens powders aren't regulated by the FDA. This means there is potential for them to contain harmful contaminants, such as lead and other heavy metals.
One lab analysis found contaminants like lead, cadmium, and arsenic in four of the 13 products tested. (14)
Before choosing a super green, you must look for third-party testing to verify that the product is labeled correctly and is free of contaminants.
Summary
Super greens powders may contain harmful contaminants. Look for products that are third-party tested to ensure purity and quality.
May Not Retain All of the Nutrition During Processing
The fruits and vegetables in greens powders go through a series of processing before they end up in your drink.
The process of the extraction and dehydration of produce can lower the nutrient value of the product.
When selecting a super green, look for powders that are grown organically and are cold-pressed or water-extracted to maximize their nutritional value.
Summary
Super greens may lose some nutritional value during processing. Look for products that are cold-pressed or water-extracted, which may help retain their nutritional profile.
How to Use Greens Powders
Like any supplement, it's best to follow the instructions on the canister of the greens powder for best results.
Greens supplements will generally come with a scoop to help you portion out exactly one serving.
Many people choose to mix their greens supplement powder with water, coconut water, juice, smoothies, milk, or milk alternatives.
Ideally, the best time to take greens supplements is first thing in the morning on an empty stomach.
This helps your system more easily absorb the nutrients and helps to promote energy, concentration, and focus throughout your day.
When taken daily, you may see the benefits of greens powders right away. Greens powders provide a natural boost of energy, particularly if they contain green tea extract.
If drinking your greens isn't your thing, there are many other surprising ways to add powdered greens into your diet. These include adding them to:
Baked goods. You can easily add greens powder to your favorite muffin or bread recipe. Sure, it may alter the color, but it will provide a nice boost of nutrition to your homemade treat.
Pancake or waffle batter. Not getting enough veggies in the morning? Try adding a scoop of green powder to your pancakes or waffles. This will help you start your day with a boost of nutrition and energy.
Salad dressing. Veggies on top of more veggies? What could be healthier? Adding powdered greens to your salad dressing recipe is a nice way to enhance your tasty greens further.
Pasta sauce. Greens powder will mix beautifully with your favorite pasta sauce and will provide a boost of added nutrition.
Favorite soup recipe. Give your soups an extra boost of nutrition by adding a scoop or two of powdered greens.
Omelet. Take your omelet up a notch by adding super greens to give your body an extra healthy start to the day.
The Bottom Line
Most people are missing the mark concerning the recommended fruit and vegetable intake.
In fact, less than 10% of adults meet their vegetable intake, and 12% of adults meet their fruit intake. (15)
It seems logical that a convenient super greens supplement may help bridge this gap and help people get the nutrients lacking in their diet.
These super greens are typically nutrient-dense and loaded with antioxidants, vitamins, minerals, and other beneficial compounds designed to support your health and well-being.
They can support your immune system, help your gastrointestinal system, increase your energy levels, and enhance your heart health by helping to lower your blood pressure.
While this all sounds promising, powdered greens aren't the perfect substitute for whole fruits and vegetables.
Unlike in their powdered form, whole fruits and vegetables provide much-needed fiber.
Eating enough fiber provides a host of health benefits, including diabetes prevention, weight management, and supporting your digestive health.
Additionally, produce in its whole form will provide water which can also promote fullness and prevent overeating.
Furthermore, it's unclear whether the processing of produce allows for the greens powder to retain all of the nutritional value as the original form.
If you think that adding a greens powder to your diet would be helpful, be sure to speak with your healthcare professional to make sure it is right for you.
It's also essential to look for third-party testing to ensure the powdered greens you've selected are tested for purity and free from harmful contaminants.
But remember, even healthy greens powders are supplements and not intended to replace meals or your fruit and vegetable intake.
Eating a wide variety of foods will ensure that you're receiving optimal nutrition to support your overall health and well-being.
Thanks for your feedback!
In a few words, please tell us how this article helped you today.
Please let us know how we can improve this article by selecting your concern below.
Thank You! We appreciate your feedback.
*
Please select at least one topic:
Please Note: We cannot provide medical advice. This feedback will help us continue improving your user experience on WellnessVerge.
Please Note: We cannot provide medical advice. This feedback will help us continue improving your user experience on WellnessVerge.
At WellnessVerge, we only use reputable sources, including peer-reviewed medical journals and well-respected academic institutions.