Evidence Based Research
Our editorial team is made up of expert registered dietitians with extensive, real-world clinical experience who are highly trained in evaluating clinical research.
Top 7 Vitamin Subscription Services of 2022 Compared: Which Is Best for You?
Personalized vitamin subscription services are incredibly popular. But how do you choose the brand that is best for you?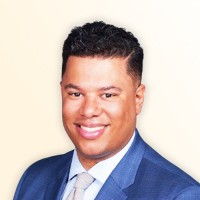 Medically Reviewed by
Anthony Dugarte, MD
Medical Reviewer
Anthony Dugarte, M.D., C.S.C.S. is a health and wellness writer and medical content reviewer. In addition to dedicating the last 7 years to medical research, Dr. Dugarte also has more than a decade of experience in strength and conditioning, nutrition, and rehabilitative exercise, as well as authoring and reviewing health and wellness-related content.
WellnessVerge is reader-supported. When you make a purchase through links on this page, we may earn a commission. Learn More

These days, everything seems to be on a subscription model, from laundry detergent to dog treats.
After all, you use many items daily, and using a subscription offers a convenient way to get what you need and for a lower cost. Vitamins are no different.
While you can hop on Amazon and order any supplements you want, some brands have decided to make the subscriptions more personal.
These brands use lab tests or quizzes to recommend the "best" vitamin regimen for you.
If you are looking for vitamin recommendations tailored to your needs, this article will help you decide which one of these services is right for you.
Summary of Our Picks
What Are Vitamin Subscription Services?
Vitamin or supplement subscription services have exploded in the last 10 years, with the demand for personalization continuing to increase.
If you have ever walked the supplement aisle at any health food store, you know how many products exist.
Being able to whittle down the best products for you via a quiz, blood test, or other measures can save you time and money.
Additionally, nutrient needs and health concerns differ from person to person. Therefore, your diet and the supplements you take need to be optimized for you.
Consumers are beginning to understand that nutrition isn't a one-size-fits-all approach.
Having access to a personalized nutrition and supplement plan used to be only available to those able to work directly with a registered dietitian (RD) or other healthcare provider.
While working with an RD may still be the gold standard (and is recommended if you are struggling with any diet-related medical conditions), these personalized vitamin companies can help you get started with taking the right supplements for your health concerns, saving you time and money.
Most of these brands provide their recommendations from an online quiz or a lab test. Your data is then entered into an algorithm, which makes recommendations based on the information you provide.
Your products are then shipped monthly, so you always have the supplements you need on hand.
Depending on the brand, some are sent in convenient daily "packs" that contain all the vitamins for the day. Others will send the vitamins in a bottle containing a 30-day supply.
The vitamins will auto-ship monthly. Most brands offer a discount on the products or free shipping when you sign up for their monthly service.
Some brands also offer consultations with dietitians or other healthcare professionals to answer your questions about the products or other concerns.
Using a personalized vitamin service can help save money and time. It can help guide you towards the products that might work best for you so that you can address your health concerns more effectively.
A subscription service is usually cheaper and prevents you from having a ton of individual bottles sitting around. Having your vitamins sent to your door is also one less errand you have to run.
Pros

Personalized recommendations based on your concerns or needs
Can help save you money and time
Many brands offer consultations with professionals to guide your selection

Cons

Algorithms can't address every possible health concerns
Most brands don't consider drug-nutrient interactions
Does not replace working with a dietitian or healthcare provider
How We Made Our Selections
I reviewed several vitamin subscription services to determine which ones were best for different categories.
I evaluated each based on the following factors:
Brand Reputation: Does the brand have a good reputation in the industry? Are the products third-party tested? Are the products made in a certified Good Manufacturing Practices facility?
Professional Involvement: Are there doctors, dietitians, pharmacists, or other healthcare professionals involved with the brand? Are customer questions answered by a professional?
Evidence-Based Recommendations: Does the brand have evidence or research available to support its recommendations and products?
Personalization: Does the brand offer a wide variety of products to address the needs of different people?
Safety: Does the brand evaluate potential drug-nutrient interactions, medical conditions or address potential safety concerns in some way?
Price: How does the overall price of the products compare to other brands? Is the pricing fair?
Based on these requirements, I selected the top 7 brands for different categories.
All of the personalized vitamin subscription services use different methods to determine the best vitamins for you. Each brand has its own pros and cons, which I will review below.
Best Overall: Persona Nutrition
Best Overall
Pros
Thorough attempt to provide personalized advice via an online quiz
Uniquely evaluates drug-nutrient interactions compared to other brands
Individualized packs make it cheaper to take multiple supplements
Cons
Quiz can't evaluate every possible health concern or medication
Not all members of the "nutrition team" are registered dietitians
If a large number of supplements are recommended, this may be overwhelming
How It Works
Persona is a quiz-based supplement company that offers a lot of support to its customers via consultations with healthcare professionals.
Like many other personalized vitamin brands, the Persona experience starts with a quiz. The quiz was developed by a team of medical doctors, pharmacists, and dietitians.
Their quiz is quite robust compared to other brands and addresses drug-nutrient interactions, allergies, and other health concerns.
Similar to other brands, once you take the quiz, you receive your supplement recommendations.
The recommended products are provided in a 30-day supply and are in a "pack" that you take daily.
When I took the quiz, I was recommended 9 different products. While I appreciate the thoroughness of the recommendations, taking 9 pills a day would be overwhelming to me.
If you feel overwhelmed by the number of recommendations, Persona has a team of nutritionists available to answer customer questions via phone 7 days a week.
They are also the only brand that addresses drug-nutrient interactions before recommending supplements.
Our Take
Persona is one of the most reputable personalized vitamin services due to its work with many respected MDs and other healthcare providers.
While the product recommendations are made by an online quiz, the ability to speak to a nutritionist or dietitian to discuss your supplements is extremely beneficial and can help you tailor your experience.
The ability of Persona to evaluate drug-nutrient interactions makes it a good resource for those taking medications.
But even though the quiz does account for many interactions, it is always best to speak to your doctor to determine if the products are right for you.
Best for Beginners: Care/of Vitamins
Best for Beginners
Pros
Vitamins delivered in individual packs, making it convenient to use
Recommendations account for allergies
Website shares many research studies to back up claims
Cons
Every health concern cannot be addressed via a quiz
If a large number of supplements are recommended, this may be overwhelming
No professionals available to answer questions
How It Works
Care/of is a personalized vitamin company that uses a quiz to create vitamin "packs" for you.
They have three different types of products – vitamins, quick sticks, and powders.
The products are branded with the Care/of logo, but the brand works in tandem with trusted providers to procure their supplements.
The Care/of quiz is AI-powered and was created with the help of scientists and nutrition experts.
The quiz asks multiple lifestyle questions about digestion, energy, sleep, diet, and mood to make recommendations.
The algorithm recommends supplements to you, which are then shipped every 30 days in daily packs.
While the quiz was designed with the help of experts, Care/of does not offer consultations or guidance to their customers.
They do provide a significant amount of research on each of their products and assign a research score to help you evaluate each one.
Our Take
Care/of is a great option for those just getting started with supplements and are feeling overwhelmed by all the options.
Their recent partnership with Target also makes it convenient to use their service and access their product.
Care/of would not be recommended for someone managing multiple medical conditions or taking medications, as their quiz does not address these types of interactions.
For someone who needs more support with choosing supplements, I recommend working with a doctor or registered dietitian rather than taking advice from an online quiz.
Best for General Health and Beauty: HUM Nutrition
Best for General Health and Beauty
Pros
Online quiz is personalized to help customers choose the best products
Registered dietitian available to answer questions
Research to support product claims and effectiveness available on the website
Cons
The 13-question quiz can't address every health concern
No consideration of drug-nutrient interactions in recommendations
Registered dietitians are only available via email, not on the phone
How It Works
HUM Nutrition is a beauty-focused supplement company with the tagline "Beauty from Within."
HUM uses a simple online quiz to evaluate customers' health and beauty concerns to make product recommendations.
While HUM does carry products to address a wide variety of health concerns, many of their supplements are focused on skin, hair, nails, and overall beauty.
Each HUM product description includes clinical studies to support the claims and effectiveness. Most of their products are vegan and non-GMO.
The HUM Nutrition quiz asks about diet, lifestyle, and overall health. Once you complete the quiz, you receive product recommendations and are assigned a registered dietitian who can help answer questions you might have via email.
The recommended products are shipped every 30 days.
A few days after the quiz, you receive a more detailed "Nutritionist Report" that helps provide more extensive lifestyle recommendations to address your health concerns and explain more about the product selections.
You can also respond to the email and ask your HUM dietitian any questions you might have about your report.
The products are also sold at Sephora.
Our Take
HUM Nutrition is a leader in the beauty and nutrition arena. Their supplement quiz is fun and simple to take.
While HUM does work with dietitians to answer customer questions, it would be difficult for a dietitian to provide an extensive consultation via email alone.
But the HUM dietitians can guide you towards the right steps to improve your health and beauty routine. Overall, HUM Nutrition is a fun brand for those focused on beauty and wellness.
Best for Multivitamins: Ritual
Best for Multivitamins
Pros
Vitamins are based on lifecycle stages
Products are third-party tested
Clinical trial available to demonstrate the effectiveness of the multivitamin for certain nutrients
Cons
Recommendations not based on quiz or lab testing
With limited nutrients in each vitamin, they may not meet the needs of every individual
No ability to speak to a dietitian or other health professional for questions or recommendations
How It Works
Ritual is a subscription vitamin service that personalizes supplements based on gender and life stage.
Their line of multivitamins covers children, teens, pre-natal and post-natal, early adulthood, and older adulthood.
Ritual focuses only on the nutrients commonly missing for a specific age group, not on providing every possible nutrient in one pill.
They believe that a multivitamin should not be used as a primary source of nutrition but only to fill common gaps. They also have recently added protein powders to their line of products.
Ritual vitamins are third-party tested, vegan, non-GMO, and sustainably sourced.
The vitamins are created in combination with a scientific leadership team and an advisory board of doctors, scientists, and dietitians.
Our Take
Ritual is a great option for those simply looking for a multivitamin tailored to their current nutrient needs without any unnecessary nutrients.
Their vitamins are science-based and reasonably priced at only $30–$35 a month.
Ritual is a great option for multivitamins and protein shakes, but you will have to look elsewhere if you are looking for other types of products.
Best for Individualized Health Tests: Thorne
Best for Health Tests
Pros
Offers a variety of evidence-based product lines for different health issues
NSF Certification available for products geared towards athletes
Brand is significantly involved in clinical research on their products
Cons
Some of the product recommendations require a visit to physical lab and can limit convenience
Test kits do not include consultations with healthcare professionals that are employed by Thorne
Monthly costs could be expensive if purchasing supplements for multiple health concerns
How It Works
Thorne utilizes a variety of quizzes and laboratory tests to help personalize supplement recommendations.
They offer 13 specialty quizzes and 10 lab or stool testing kits for specific health concerns such as weight management, sleep, or immune health.
This variety of testing options allows you to personalize your experience to meet your goals.
The health quizzes are short and usually recommend one product to address your concerns, as well as links to relevant blog articles.
The health tests provide product recommendations and use a platform called Omegvity Health to give additional recommendations.
As a company, Thorne is extremely science-based. They work with leading scientists, doctors, and dietitians to provide accurate recommendations based on the latest research.
Thorne has its own peer-reviewed journal called the Alternative Medicine Review, where it conducts clinical research with well-established institutions like the Mayo Clinic.
Thorne is also focused on sports nutrition; 24 of their products are NSF Certified for Sport, the most of any supplement company.
While Thorne doesn't directly offer consultations with dietitians or other providers, they do have a database of independent healthcare professionals that customers can contact if they need further assistance.
Our Take
Thorne is the only personalized vitamin company to offer such a wide variety of testing kits and quizzes. While this can be overwhelming to some consumers, it helps personalize the experience even further.
It is also a great option for athletes who have restrictions on the types of products they can take.
All of this testing can be quite expensive and is not covered by insurance.
Self-testing does not replace working with a provider to help address your health concerns. Therefore, I would recommend utilizing Thorne in combination with consultation with a healthcare provider.
Best for Genetic Testing: Viome
Best for Genetic Testing
Pros
Utilizes unique in-depth RNA sequencing to provide supplement recommendations
Regularly conducts clinical trials on effectiveness of product via own research institute
Detailed AI-generated nutrition recommendations via proprietary app
Cons
High monthly cost for testing and supplements compared to other brands
Recommendation of 8 daily supplements can be overwhelming
Does not provide direct support from physician or dietitian to discuss results
How It Works
Viome uses genetic testing to provide supplement recommendations based on gene expression.
With the testing, Viome offers recommendations for lifestyle changes and other dietary supplements.
Viome offers two tests, a Health Intelligence and a Gut Intelligence test. These were developed in collaboration with their scientific advisory board that consists of geneticists, nutrition experts, and experts in related sciences.
The Gut Intelligence test identifies the types of microbes present in the gut with highly sensitive genetic sequencing.
The Health Intelligence test includes the microbiome test and a human gene expression test that requires a blood sample.
These samples allow Viome to evaluate multiple variables in your genetic expression that might impact your health and the types of supplements you need.
Viome provides an in-depth report that allows you to evaluate your physiological age, immune health, lifestyle choices, nutrition needs, and more.
Based on your results, Viome provides recommendations to improve your health with supplements and dietary changes.
Viome recommends you take 8 personalized supplements a day. The cost can be up to $199 per month.
All the supplements are third-party tested, non-GMO, vegetarian, and free of major allergens.
Viome does not provide consultations with a healthcare provider to help you evaluate your results.
The cost of the tests and monthly supplements may be prohibitive for some people.
Our Take
Nutritional genomics, which is what Viome uses to analyze DNA and make recommendations, is an emerging field in science.
With the popularity of personalized vitamin brands, using your individual genes is the only way to make recommendations truly personal.
But since this is a relatively new area of study, there are many limitations and knowledge gaps in the science.
While the information provided by Viome is interesting, the science of nutritional genomics is not yet robust enough to evaluate every aspect of your health.
Overall, Viome is a science-oriented brand dedicated to bringing nutritional genomics to the consumer.
It is one of the more expensive monthly subscription services, but the cost may be justified with the level of innovation offered.
Best for Your Budget: Nurish by Nature Made
Best for Budget
Pros
Brand with well-established reputation
Affordable price of supplements
USP-verified products
Available nationwide at Walgreens
Cons
No indication of who developed the quiz
No dietitian or other professional available to answer questions
Limited information provided about why the specific products were selected
Does not consider drug-nutrient interactions
How It Works
Nurish is an affordable quiz-based personalized vitamin service by Nature Made, a well-established supplement brand.
The Nurish quiz, like many other supplement quizzes, evaluates your goals, diet, age, gender, and lifestyle to determine which supplements are best for you.
Based on your answers, they provide recommended products that are shipped in a daily vitamin "pack."
They do not offer support from a dietitian or other healthcare provider to answer questions about the products.
Overall, the products provided by Nurish are more cost-effective compared to other brands. They are also available at Walgreens, which makes accessing their products readily accessible.
Nature Made is a well-established supplement brand. It was one of the first to have its products verified by the US Pharmacopeia, an independent third-party testing organization.
As a brand, they are committed to purity, potency, and scientific research.
Our Take
Nurish is a cost-effective personalized vitamin service created by a reputable brand.
It lacks a few important elements, such as checking for drug-nutrient interactions or offering consultations with dietitians or other experts to guide the customers.
The recommendations provided are fairly basic and good for someone looking for a cost-effective way to start taking dietary supplements.
How to Optimize Your Experience with a Vitamin Subscription Service
A personalized vitamin service is a great way to start taking supplements since there are so many options on the market.
A simple online quiz can be fun to take and give you some guidance for the next steps.
To get the most out of your experience, I would recommend choosing a company that offers consultations with a healthcare provider as part of their service or utilizing the recommendations in conjunction with a consultation with your healthcare provider.
Having expert guidance is the best way to ensure you are taking the supplements that truly are right for you.
When selecting a brand to work with, make sure the products are of high quality. Look for third-party testing and the involvement of qualified professionals with the brand.
Read customer reviews that are not just on the brand's website. Ask questions about the purity and potency of the products.
Taking time to select the right personalized vitamin service will help you improve your health most effectively.
Always ask your doctor before taking any supplements. They are the best resource for your individual health.
Frequently Asked Questions
What is a personalized vitamin subscription service?
A personalized vitamin subscription service is a supplement brand that offers a membership where they ship your products to you monthly.
Most of these brands use a quiz or lab testing to recommend supplements that address your specific health concerns.
Are personalized vitamin services a good way to improve my health?
If you are dealing with health concerns, the best place to start is to speak to your healthcare provider. Taking advice from an online quiz, no matter how thorough, cannot address all your personal concerns.
A subscription service can be a good add-on to a well-rounded health plan that is monitored by your provider.
What is the best vitamin pack company?
All of the brands reviewed in this article take a slightly different approach to personalizing the vitamins they recommend.
The brand with the most customer support and involvement of medical professionals is Persona, but all the others are also high-quality brands.
Is a personalized vitamin service the same as working with a registered dietitian?
Some personalized vitamin services, like Persona, offer consultation with registered dietitians or other professionals. But these are not replacements for working with a professional dietitian or other healthcare provider one-on-one.
An RD can look at your medical history, lab results, diet, and other lifestyle habits to truly understand what type of diet or supplements can improve your health. You can only get truly personalized care from working individually with a provider.
How much do subscription vitamin services cost?
The cost varies depending on the brand and how many products you order. Nurish is the least expensive, but also does not offer many of the benefits and personalization of other services.
Are personalized vitamins FDA approved?
No, dietary supplements are not required to be FDA approved, although they are required to maintain certain good manufacturing practices.
The Bottom Line
While personalized vitamin services are popular, there are a few drawbacks to these types of services overall.
First, they will never replace working directly with a dietitian or other healthcare provider who can truly evaluate your health history, lab tests, and lifestyle to make the best recommendations for you.
Also, no quiz or even a single blood test can evaluate every aspect of your health.
Overall, there is mixed evidence about the benefits of dietary supplements in general. (1)
Beyond helping address specific nutrient deficiencies, most healthcare professionals rarely recommend a large number of dietary supplements to help improve the health of their patients.
Additionally, while supplements are appropriate in certain circumstances, they are not a magic bullet to better health.
You still have to eat a healthy diet, exercise, manage your stress, and make other positive lifestyle choices. Using a personalized vitamin service is just one piece of your overall health puzzle.
Thanks for your feedback!
In a few words, please tell us how this article helped you today.
Please let us know how we can improve this article by selecting your concern below.
Thank You! We appreciate your feedback.
*
Please select at least one topic:
Please Note: We cannot provide medical advice. This feedback will help us continue improving your user experience on WellnessVerge.
Please Note: We cannot provide medical advice. This feedback will help us continue improving your user experience on WellnessVerge.