WellnessVerge is reader-supported. We may earn a commission when you make a purchase through the links on this page. Learn more about our process here.
Why You Can Trust Us
Every article and review on WellnessVerge is thoroughly researched and fact-checked by licensed health professionals. Our editorial team is made up of registered dietitians and medical doctors.
Every piece of content is also medically reviewed to ensure accuracy and alignment with sound scientific evidence and medical consensus. We only use peer-reviewed journals and reputable medical sources to form our conclusions and recommendations.
We operate with total editorial independence, and our editorial policies ensure that your well-being comes first. Based on our rigorous research, we only recommend products that are worth considering. We always disclose any ads or partnerships with brands featured on our site.
Magic Spoon Cereal Review: Is It Healthy? Our Dietitian Explains
Magic Spoon is a high protein, low carb cereal brand intended to be a healthier version of traditional sugary cereals. While its high protein content and ingredient list are superior to its traditional rivals, it is lacking in many essential vitamins and minerals commonly found in fortified cereals.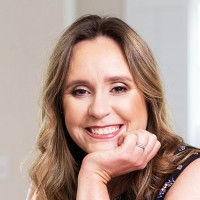 Medically Reviewed by
Ana Reisdorf, MS, RD
Registered Dietitian Nutritionist
Ana Reisdorf is a registered dietitian nutritionist with 14 years of experience in the field of nutrition and dietetics. She graduated from UCLA in 2002 with a degree in psychology and women's studies and completed her master's degree from Central Michigan University in 2010

Pros

High in protein for a cereal
Keto-friendly
Sugar-free

Cons

Expensive
Can only buy in 4-box packages
Low in essential vitamins and minerals
Has an artificial taste
What Is Magic Spoon Cereal?
Magic Spoon is a keto-friendly cereal brand that specializes in creating healthier versions of traditional sugary cereals.
It is promoted as a cereal brand for adults who want the taste they had as a kid without "all the sugar, carbs, and guilt."
Magic Spoon flavors are designed to mimic the sweet taste of kid's cereals like frosted cheerios, fruit loops, and cocoa puffs.
For someone who enjoys sweet cereals as a treat or just wants to feel like a kid again, a healthier version sounds appealing.
According to recent surveys, 19% of adults eat cereal regularly. (1)
While cereal is probably one of the most convenient breakfast foods around, it is not always the most nutritious or filling, often leading you to feel hungry again shortly after.
Magic Spoon is marketed as a healthier, more nutritious alternative, with some customers reporting feeling fuller because of the higher protein content.
It is a high protein, low carb, and certified gluten-free cereal alternative.
I bought a 4-pack of Magic Spoon and put it to the test myself.
Some flavors were better than others, and there were both pros and cons of each flavor. I will share more of my experience later in the "taste" section.
Another benefit of Magic Spoon is that it is low in "net" carbs.
Net carbs are the carbs that are actually digested as fuel your body. When fiber and certain low-calorie natural sweeteners are present in a product, they are not fully digested.
Magic Spoon contains fiber and a low-calorie sweetener called allulose, which has 90% fewer calories than regular sugar. (2)
Allulose and fiber are removed from the total carb equation to get "net carbs."
To better explain how to determine net carbs, you subtract the grams of allulose and grams of fiber from the total grams of carbs to find the net carbs.
Because Magic Spoon contains both allulose and fiber, this primarily helps to bring the carb content down, making it appropriate for a keto diet.
While Magic Spoon does have some definite positives, it still lacks in some important areas.
Evaluation of Ingredients
Magic Spoon cereals contain several different ingredients, which are pretty standard across all flavors. They are designed to be keto-friendly.
They are therefore higher in protein and fat and lower in carbs than many other cereals.
Here are the benefits and drawbacks of their ingredients overall:
Benefits:
Contains 13–14 grams of protein per serving
Less than 200 calories per serving
Contains 1–2 grams of fiber
Low in carbs and sugar-free
Drawbacks:
Higher in fat
Low in essential vitamins and minerals like potassium, iron, and calcium
All flavors contain dairy, and some include nuts
Next, let's talk about the nutrition facts of Magic Spoon in more detail, sorting by the nutrition label ingredients, other ingredients, and allergens.
Nutrition Label Ingredients
Protein: Since protein is known to be satiating, the high protein content of 13–14 grams per serving is arguably one of the biggest benefits of Magic Spoon. (3)
Fat: It contains 7 grams of total fat per serving, which is higher than most cereals. However, only a small percentage of this comes from saturated fat, which is a good thing since that's the not-so-healthy kind.
Carbs: The carb content ranges from 10–15 grams per serving, but after accounting for the fiber and allulose content, it ends up being only 4–5 grams of "net carbs." This can easily fit into a low-carb or keto diet plan.
Sugar: Magic Spoon is essentially sugar-free. The sweet flavor comes from 2 natural sources – allulose and monk fruit. Since allulose is so low in calories, it is not required to be added to the nutrition label as sugar. It also does not contain any artificial sweeteners or colors.
Vitamin D: Listed on the label, but Magic Spoon contains no vitamin D. For comparison, Fruit Loops includes 10% of your daily vitamin D needs.
Calcium: Contains 2% of your daily needs, significantly less than the typical 15% in a traditional cereal.
Iron: 10% of your daily needs, much lower than the typical 25% of the daily value in other cereals.
Potassium: 0–2% of your daily needs, on the lower end of most cereal brands.
Other Ingredients
Milk Protein Blend
This blend combines casein and whey protein concentrate – two proteins derived from cow's milk.
While both casein and whey are high-quality proteins, they can be tough to digest in those with dairy allergies or intolerances. (4)
Sweetener Blend
This blend is a combination of allulose and monk fruit extract.
Allulose is a natural sugar found in a few foods such as figs and maple syrup but has more recently been added to foods as a very low-calorie, natural sugar substitute.
Allulose contains only 0.4 calories per gram compared to 4 calories per gram in real sugar. It is reported to taste similar to sugar with less of an aftertaste.
There is still more research needed on allulose's effects on health, but it can help you lower your total calorie and sugar intake.
Monk fruit extract is a zero-calorie sweetener that is 150–200 times sweeter than sugar.
So, if you have a sweet tooth and trying to watch your sugar intake, monk fruit is a healthier alternative.
Oil Blend
The oil blend is a combination of high oleic sunflower oil and avocado oil.
High oleic sunflower oil is a heart-healthy oil from sunflowers. It contains more mono and polyunsaturated fats and minimal unhealthy saturated fats.
This is an improvement from many other traditional cereals that contain partially hydrogenated oils and trans fats like soybean or palm oils, which can be harmful to health. (5)
Avocado oil is an oil from avocados that contains anti-inflammatory fats. Like sunflower oil, it is considered a heart-healthy oil.
Inulin
Inulin is a type of prebiotic fiber found in certain plant foods. In Magic Spoon, the inulin comes from chicory root or the agave plant.
Prebiotics like inulin can support digestive health and promote the growth of healthy bacteria in the gut. (6)
While inulin is beneficial for most people, it may worsen symptoms in those with IBS or those needing to follow a low FODMAP diet.
Allergens
On the package, Magic Spoon is labeled as certified gluten-free. For most people who are gluten sensitive or intolerant, this product should be well tolerated.
It is, however, still manufactured in a facility that processes wheat, soy, and tree nuts, so there may be trace amounts of wheat in the product.
Magic Spoon contains dairy, nuts, and is processed in a plant that produces wheat, tree nuts, and soy products.
Is Magic Spoon Healthy?
Overall, Magic Spoon is a healthier cereal alternative that may work for some people.
First, it does not contain artificial sweeteners, flavorings, colors, or dyes and is high in protein.
Many people do not get enough protein with breakfast, and research shows having more protein in the morning can reduce appetite and increase satiety. (7)
Second, it contains no added sugar, thanks to its fiber and allulose content as a sweetener.
With many traditional sweetened cereals, it's easy to overdo it on the sugar content, which can increase the risk of diabetes and weight gain. (8)
There is still more research to be done, however, on the long-term effects of consuming allulose and if consuming above a certain amount may affect blood sugar levels.
My biggest concerns with Magic Spoon are that it is low in essential vitamins and minerals and contains common allergens.
Typically, one of the biggest benefits of cereal is that it is fortified with essential vitamins and minerals, which may otherwise be lacking in the diet. (9)
However, most of the vitamins and minerals in Magic Spoon are only a very small percentage of the total daily value needed for optimal health.
This is especially concerning if these cereals are given to children or picky adult eaters who are not getting enough of these essential nutrients otherwise.
For being marketed as a healthier cereal, I am surprised that many of these nutrients are stripped away.
Who Is Magic Spoon For?
Magic Spoon is for someone who is struggling to get enough protein with breakfast and who enjoys the nostalgia of sweetened cereals.
It is also for someone who is following a low-carb or keto diet, as the nutritional content fits nicely into these plans.
In addition, it may be for someone looking for a healthier cereal but who eats a balanced diet otherwise.
Since Magic Spoon is lacking in essential vitamins and minerals, it is important to get in these nutrients from other foods or supplements.
Who Is Magic Spoon Not For?
Magic Spoon is not for someone who is a picky eater or does not follow a balanced diet, as it is not fortified with essential nutrients.
It is also not for someone who is sensitive or allergic to dairy, as it contains milk protein.
For anyone with a peanut allergy, I would steer clear of the peanut butter flavor.
I would proceed with caution for anyone who has gluten, soy, or tree nut allergy, as it is produced in a facility that may be cross-contaminated with these allergens.
It is also not vegan or paleo-friendly since it contains dairy as the main ingredient.
The biggest safety issue with Magic Spoon would be for anyone with common food allergies.
How Does Magic Spoon Taste?
I tried four flavors of Magic Spoon, which I mixed with almond milk (the manufacturer's suggestion). I do have a soft spot for sweet cereals, so I was excited to try them.
Here is my take on each flavor:
Frosted: In my opinion, this was the best tasting of the four. It had a similar flavor to Frosted Cheerios but did have an artificial aftertaste.
Cocoa: Had a decent chocolate taste but was a little too potent. It was definitely palatable but had a sort of chemical-type taste, where you could notice a difference compared to the traditional Cocoa Puffs.
Fruity: Decent taste, very sweet, likely attributed to the allulose present. It tasted a little too sweet, though, in my opinion, and sort of artificial.
Peanut Butter: Strong peanut flavor (peanut butter is my jam), but had a definite aftertaste.
All of the cereal flavors had a good crunch on their own and felt lighter than their traditional rivals. But they got soft pretty quickly in milk.
I do agree that it goes well with flavored almond milk (I chose unsweetened vanilla).
I only tried a small amount of each flavor, probably only around 1/4 cup total, and I felt extremely bloated within minutes after eating it. This lasted for about 2 hours.
The bloat was definitely from this cereal because I felt great for several hours before that.
I am sensitive to dairy, however, so this may not be the case for someone who is not dairy or lactose-sensitive. If you are, Magic Spoon may not be the best cereal for you.
As a side note, I also noticed that the quality of the cereal box was very poor, in that it felt very light and ripped extremely easily. This was disappointing given the high price of the product.
Overall, Magic Spoon is a healthier option for someone who does not have any food intolerances and is looking to up their protein, if you don't mind the artificial aftertaste.
Cost and Where to Purchase
The cost of Magic Spoon ranges from $39–$44 for four boxes, depending on where you purchase from.
On the Magic Spoon website, the cost is $39 for four boxes, but you can get a 25% discount by signing up for their subscribe-and-save program.
You can also purchase it on Amazon for $43.99 for four boxes or get a 15% subscribe-and-save discount.
Magic Spoon is not sold in single boxes, and so you need to purchase four boxes at a time. This is not very convenient for someone who just wants to try it out to see if they like it.
For a cereal, it is pretty expensive at $10 a box, as a typical cereal costs around $3.99–$5.99 for a box.
I would suggest purchasing directly from the manufacturer if you're going to get it since they offer the biggest discount.
How Magic Spoon Compares to Alternatives
Compared to other traditionally sweetened cereals like Fruit Loops, Cocoa Puffs, or Frosted Cheerios, Magic Spoon is higher in protein and is sugar-free.
For example, Fruit Loops contain 12 grams of added sugar per serving compared to 0 grams in Magic Spoon.
This 12 grams of added sugar is close to 1/4 of the total USDA Dietary Guidelines limit of added sugar per day. (10)
Cocoa Puffs also contain 9 grams of added sugar, and Frosted Cheerios contain 12 grams.
In addition, all of these other cereals only contain 1–3 grams of protein per serving, compared to 13–14 grams in Magic Spoon.
This is one primary reason why it's so easy to overeat most cereals because it does not have the satiating factor of protein.
Magic Spoon is free of artificial ingredients. Many traditional sweetened cereals contain artificial colors, flavors, and dyes such as red 40, caramel color, or yellow 5, which may contain potential carcinogens. (11)
More research is still needed to confirm this, but it is still a good idea to avoid anything artificial whenever possible.
On the other hand, while Magic Spoon outwardly seems healthier, it actually is much lower in essential vitamins and minerals than the other cereals.
On average, Fruit Loops, Cocoa Puffs, and Frosted Cheerios contain 10–25% of the daily value for vitamins and minerals like iron, calcium, and folate.
Fortified cereal is often an easy way to get in more vitamins and minerals that you wouldn't get in otherwise, so this is a definite negative for Magic Spoon.
Another negative of Magic Spoon is the cost. It is twice the price of most other sweetened cereals.
Two competitors of Magic Spoon are Catalina Crunch and Three Wishes.
These competitors do not have milk protein as their main ingredient, making them more versatile for different diets.
They are both comparable in price to Magic Spoon, around $10 a box. In addition, you can purchase just one box of Three Wishes at a time, which makes it easier to try.
Three Wishes does contain 3 grams of added sugar and 15 net carbs, which may be challenging to fit into a very low-carb diet pattern.
But Three Wishes and Catalina Crunch are 100% vegan, making them a viable alternative for people following this eating pattern.
All in all, I would suggest making cereal a once-in-a-while treat rather than a daily breakfast option, no matter the brand, as there are many other economic and more nutritious alternatives.
The Bottom Line
Magic Spoon is a keto-friendly, higher-protein cereal for those seeking a healthier, more filling, sweetened option.
While its protein content and overall ingredient profile are pretty solid, I don't feel Magic Spoon is worth the cost.
I would recommend more high-quality keto-friendly breakfasts such as eggs or plain Greek yogurt instead to satisfy your sweet tooth and meet your nutrition goals.
If you're concerned you may not be getting enough protein or nutrition with your meals, discuss this with your doctor or seek the guidance of a registered dietitian.
Thanks for your feedback!
In a few words, please tell us how this article helped you today.
Please let us know how we can improve this article by selecting your concern below.
Thank You! We appreciate your feedback.
*
Please select at least one topic:
Please Note: We cannot provide medical advice. This feedback will help us continue improving your user experience on WellnessVerge.
Please Note: We cannot provide medical advice. This feedback will help us continue improving your user experience on WellnessVerge.
At WellnessVerge, we only use reputable sources, including peer-reviewed medical journals and well-respected academic institutions.