WellnessVerge is reader-supported. We may earn a commission when you make a purchase through the links on this page. Learn more about our process here.
Why You Can Trust Us
Every article and review on WellnessVerge is thoroughly researched and fact-checked by licensed health professionals. Our editorial team is made up of registered dietitians and medical doctors.
Every piece of content is also medically reviewed to ensure accuracy and alignment with sound scientific evidence and medical consensus. We only use peer-reviewed journals and reputable medical sources to form our conclusions and recommendations.
We operate with total editorial independence, and our editorial policies ensure that your well-being comes first. Based on our rigorous research, we only recommend products that are worth considering. We always disclose any ads or partnerships with brands featured on our site.
Persona Nutrition Review: Benefits, Drawbacks, and How It Works
Persona is a supplement subscription company that provides vitamins tailored to your unique needs. The company uses an online quiz and works with healthcare professionals who can provide more personalized guidance for which products may be best to take.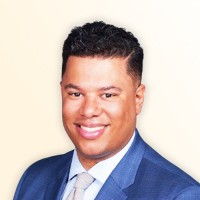 Medically Reviewed by
Anthony Dugarte, MD
Medical Reviewer
Anthony Dugarte, M.D., C.S.C.S. is a health and wellness writer and medical content reviewer. In addition to dedicating the last 8 years to medical research, Dr. Dugarte also has more than a decade of experience in strength and conditioning, nutrition, and rehabilitative exercise, as well as authoring and reviewing health and wellness-related content.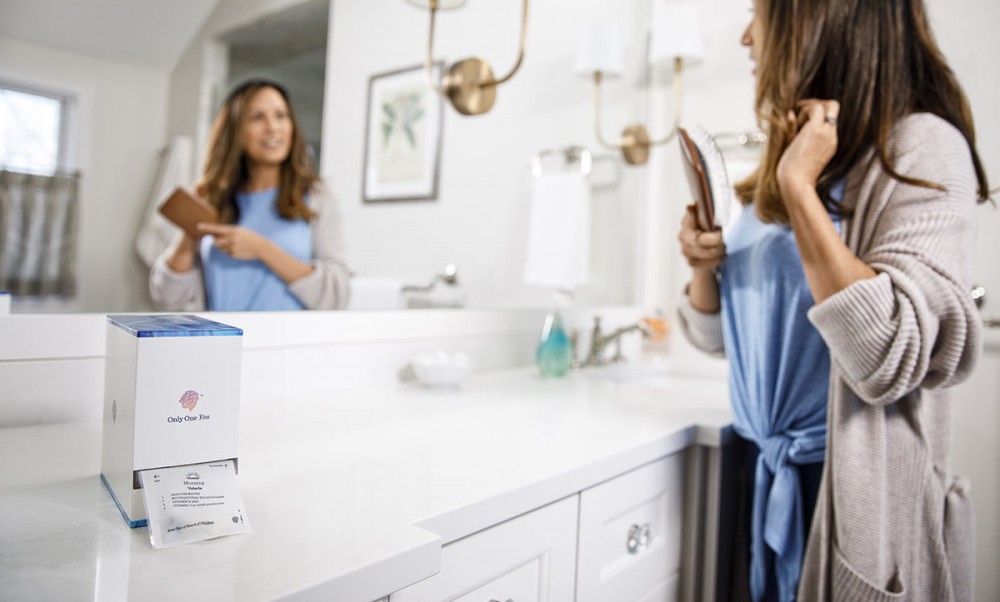 Pros

Solid attempt to provide evidence-based personalized advice via the quiz
Evaluates drug interactions with supplements
Convenient individualized packs make it cheaper to take multiple supplements

Cons

Quiz can't evaluate every possible health concern or medication
Some of the "nutrition team" are not registered dietitians
May recommend a large number of supplements at once which can be overwhelming
How It Works
Persona is a vitamin company that offers a combination of its own propriety products along with products from other brands in a convenient daily vitamin pack.
They currently carry about 80 different vitamin products, which can be purchased individually or as part of a daily pack.
The Persona experience starts with a quiz that asks you various questions about your health concerns, allergies, medications, and lifestyle.
This quiz was developed with the help of their medical team and team of nutritionists and dietitians. It takes less than 5 minutes to complete.
The quiz includes questions about:
Age, height, weight
Your general health goals (stress, weight loss, immunity, sleep, etc.)
Your diet (fruits, vegetables, fish, protein)
Health conditions/illnesses (liver, kidney, skin, etc.)
Your fitness (how many days you exercise, what type of exercise)
Other lifestyle questions (smoking, alcohol intake, sleep)
Medications you are currently taking
Your responses to the quiz are then used to provide tailored supplement recommendations.
If you decide to order, the recommended supplements arrive in a personalized "pack" that you take daily, instead of having multiple bottles to purchase. This pack is shipped monthly to you, providing 30 days' worth of supplements.
There are a few products where you can purchase full bottles from the Persona marketplace directly, but most are shipped in individual packs.
Personal offers many additional benefits to the membership. A team of nutritionists is available to answer nutrition questions 7 days a week.
The medical advisory board helps evaluate any drug-nutrient interactions that might be problematic.
There is also an app that subscribers have access to that provides additional information about the products.
Overall, Persona makes it easy to select products that address your specific concerns while trying to reduce potentially dangerous drug-nutrient interactions or contraindications of taking supplements.
Having support from a health professional to answer questions is a huge benefit.
Overview of the Product Line
Personal offers over 80 products in five main formats:
Personalized Packs
Essential Packs
Powders
Bottles
Gummies
You can either take the quiz to receive your personalized recommendations or purchase these products directly from Persona.
Here is a bit more detail about each one:
Personalized Packs
The Personalized Pack is Persona's signature product. Each pack is based on how you answered the quiz.
Products you might be recommended can include:
Multivitamins
Individual vitamins (D, C, B12)
Minerals (calcium, magnesium)
Antioxidants, CoQ10, turmeric, lycopene
Fatty acids (ALA, omega-3s)
Sleep support products (melatonin, CBD)
Probiotics, digestive enzymes
Blood sugar support
Herbs (gingko biloba, garlic, olive leaf)
Blends to support a specific health concern (sleep, weight loss, blood sugar, skin health)
The number of products you receive will depend on how you answered the quiz questions. You can add and subtract products to customize your order further.
Essential Packs
The Essential Packs are a collection of supplements that address a specific health concern. These include:
Sleep
Pain management
Weight loss
Men's/women's health
Stress and immunity
Beauty
Energy
Each contains 3–5 different products that help you reach your goal. These were developed for people who know exactly what they want their supplements to do for them and don't need additional recommendations.
Powders
Persona carries a small selection of powdered supplements that you can mix into smoothies or other liquids. These include:
A variety of Vital Proteins collagen powders
Persona's Immune Boost (a high dose vitamin C and prebiotic fiber)
Persona's Foundation Powder (a powdered multivitamin)
Powders are a convenient way to take your supplements while also increasing your hydration.
Bottles
Persona doesn't sell many individual bottles of supplements. They only carry two products in bottles:
Wobenzym — a joint health product
It is not clear why they only offer these two in a full bottle form.
Gummies
Persona also offers gummy "packs," similar to their Essential Packs. Each gummy pack addresses a specific health concern. These include:
Teen health
Kids health
Immunity
Skin/hair
Stress
These provide an accessible product for kids and teens who have difficulty swallowing pills. The gummy packs can be used by adults as well if they prefer gummies over pills.
Summary
With over 80 products to choose from, Persona offers something to address nearly every health concern in a wide variety of formats.
Quality of Ingredients
All Persona formulas are FDA-cGMP compliant to ensure the highest possible quality. If the product is not made by Persona directly, they only work with manufacturers they trust.
The products are not third-party tested, which would add another layer of quality to their brand.
Every package is inspected by a real person before being shipped, rather than just being packaged by a machine. They also diligently track lot numbers to help improve the safety and quality of what is delivered.
If you choose, they offer a virtual tour of their facility directly on their website so you can learn more about their manufacturing process.
Many of the products are vegan, non-GMO, and are not made with major allergens.
Due to the facility where the products are manufactured and packaged, they cannot guarantee any cross-contamination of wheat, soy, eggs, lactose, dairy, gluten, corn, or tree nuts.
If you have a severe allergy to these foods, you should proceed with caution.
Quality of Personalized Supplement Recommendations
Persona is one of the most reputable "personalized" vitamin services.
They work with multiple MDs and healthcare providers who consult on their products and offer customers advice directly.
Their online survey is relatively in-depth when compared to other companies. It tries to screen out potential health issues or medications that could interfere with the supplements recommended.
This level of detail is important for keeping consumers safe and not recommending supplements that may cause problems.
No matter how good their quiz is, it does not substitute medical advice. You should always speak to your doctor before taking any supplements.
Consumers are extremely interested in personalized vitamin services.
With Persona, depending on how you answer the questionnaire, there are over 5 trillion combinations of products you could be recommended. This helps the brand individualize the recommendations to your specific concerns.
A study found that consumers are generally more willing to pay premium prices if they believe a product is truly "personalized." (1)
This is true even if a similar product is available elsewhere for less money.
Although these types of services are popular, there is mixed evidence about the benefits of dietary supplements overall. (2)
But they remain popular possibly because many consumers see vitamin supplements as a "quick fix" to address their health concerns or a necessary addition to their health regimen.
While there are too many products available at Persona to evaluate each ingredient in this review, there is significant information available about each product on the company's website.
This is an added value to consumers, so they can truly understand what they are taking.
With so many reputable professionals on the Persona team, I trust that the products are generally safe and effective when taken by the right person for the right reason.
In the end, no matter how many health concerns Persona adds to their assessment quiz, it is impossible to replace the care of a healthcare provider or dietitian.
A professional can evaluate blood work, health history and conduct a more thorough evaluation to make individualized product recommendations.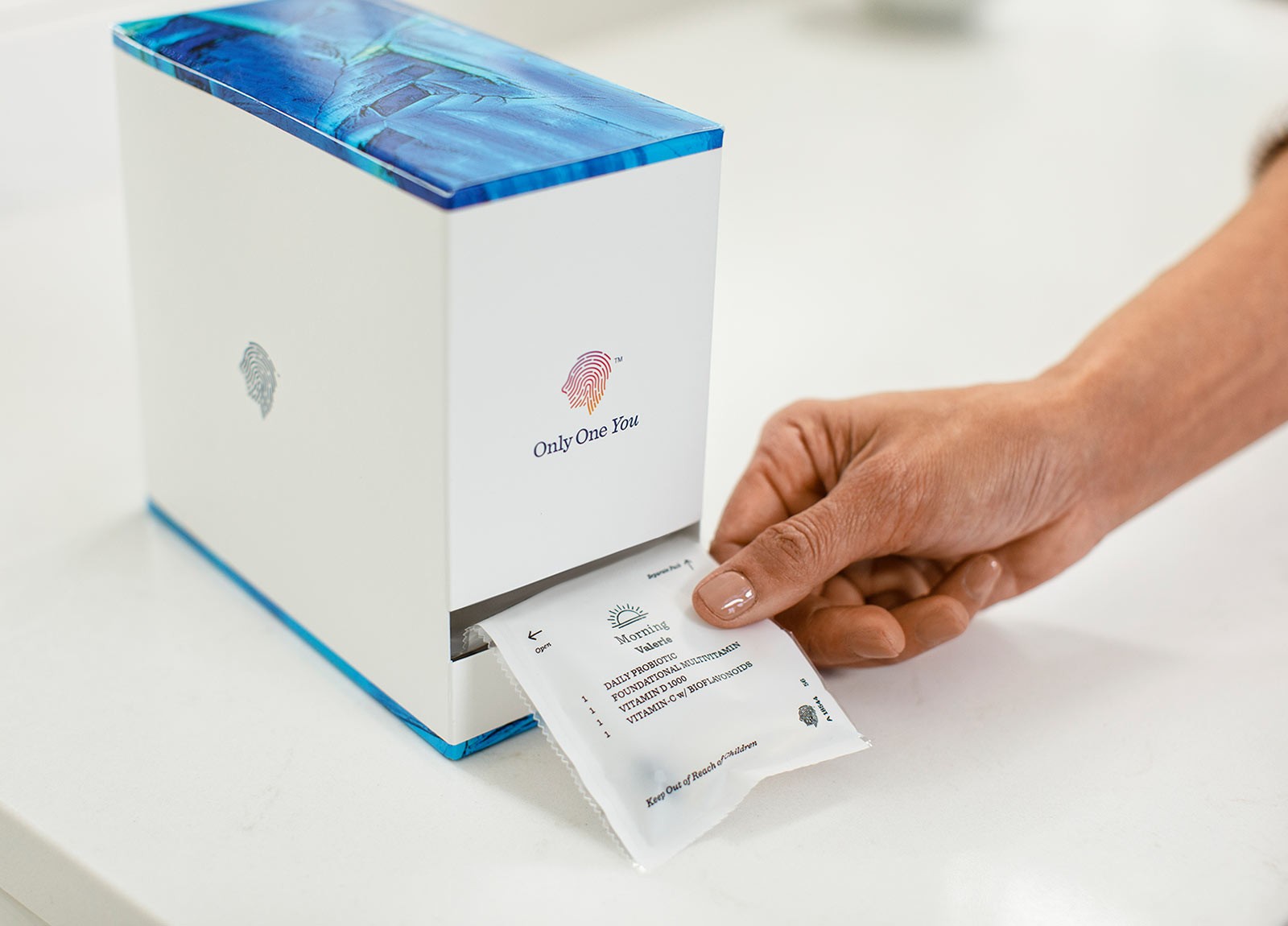 Side Effects, Safety, and Dosage
The dosage will depend on how you answer the assessment questions and the number of products recommended.
When I took the quiz (my main health concerns are sleep, stress, inflammation, and weight management), I was recommended 9 different products to address each of these concerns.
Taking 9 pills a day, even in easy-to-use packaging, would be very overwhelming to me.
As far as safety, the ability to call and ask questions of the nutrition team and the assessment of drug-nutrient interactions do add an additional layer to the safety profile of the recommendations.
I previously worked with a company that had a similar supplement recommendation quiz.
We had many safety-related questions in place in an attempt to prevent those with certain health conditions from being recommended dangerous supplements.
But as I mentioned, they can't assess for every possible health condition or drug-nutrient interaction.
Even with Persona's tailored recommendations, they cannot assess deficiencies or evaluate your health concerns.
Quizzes can be helpful, but I would still talk to my doctor before taking any of the recommended supplements.
Cost
The cost for Persona can vary greatly depending on the recommendations you receive.
Subscriptions start at just $0.05 a day. The Personalized Packs include supplements that cost between $0.05–$1.87 per day. You can add or remove vitamins from your pack to modify the cost.
For my personal recommendations of 9 products a day, the monthly fee would be $161.
The cost of the Essential packs varies from $21.99–$83.99 for a 30-day supply.
The Gummy packs cost $24.95–$39.95 per month, depending on the pack.
Persona Nutrition also offers 50% off your first order.
While the monthly price may be high, depending on the number of supplements you choose, this may be cheaper than purchasing individual bottles of each of the recommended products.
Getting just 30 days of products at a time might save you money.
For example, one of the products they recommended to me was Tru Niagen, which costs $47 a month. In the Persona pack, the price was listed at $29.96 a month.
You can also avoid spending on products that won't work for you since you know the recommended products are meant to address your specific concerns. You also won't be stuck with a 90-capsule bottle of something that doesn't work.
How Persona Compares to Alternatives
There are many supplement companies that use quizzes to provide personalized supplement recommendations, including Care/of, Ritual, HUM Nutrition, and Baze.
Care/of: Doesn't offer consultations by dietitians, but they are similar to Persona in that their products and recommendations are based on the advice of health professionals. However, Persona offers more professional support to its customers compared to Care/of. (Click here to read our full review of Care/of.)

Ritual: Only "personalizes" based on life stage, no other health concerns, and does not offer any additional support to customers. However, Persona offers more professional support to its customers. (Click here to read our full review of Ritual.)

HUM Nutrition: Like Persona, also works with dietitians. I personally helped develop the HUM Nutrition quiz, and it has been since refined by several other RDs to improve the recommendations provided. HUM offers email support from your personal dietitian, but there are no phone calls available with experts. (Click here to read our full review of HUM.)

Baze: Offers personalized nutrition recommendations. This company uses a blood test to make meal and nutrient recommendations. Using a blood test makes it more personalized than Persona because they can get a better understanding of what specific deficiencies need to be addressed. While they can't run tests for every possible deficiency or medical condition, it is an interesting way to make more tailored recommendations.
Summary
Overall, Persona is a great option for a personalized vitamin service. They offer a lot of additional benefits and support that their competitors do not.
The Bottom Line
Persona is a great concept, vetted by experts to help people make better supplement choices and not waste money on products that won't address their specific concerns.
I like that it offers free consultations with nutritionists and dietitians, although I am not sure why they are not all registered dietitians on the team.
Overall, for someone who wants to start improving specific areas of health but has no idea where to begin, Persona is a cost-effective way to do so.
But in the end, no online quiz can replace working directly with a doctor or registered dietitian who can assess all the aspects of your health to make tailored recommendations.
How to Get the Most Out of Persona
In order to get the most out of your Persona subscription, my primary recommendation would be to utilize all the resources offered by Persona.
Take them up on the phone call with one of their nutrition professionals to answer any questions you might have.
Take the time to research each product they recommend. Always speak to your doctor about what is best for you.
Second, take the products daily for best results. Set a timer for when you are going to take your supplements. It works best for me to take most things in the morning with my breakfast.
Sometimes taking supplements on an empty stomach can cause digestive problems. Always take them with food unless recommended otherwise.
Remember, dietary supplements are not a quick fix. A healthy diet and lifestyle are still essential. A dietitian can help you learn to eat in a healthier way for your body and address other lifestyle concerns impacting your health.
Finally, don't expect miracles from the products. No matter how personalized the recommendations are, supplements will never replace healthy lifestyle changes.
Thanks for your feedback!
In a few words, please tell us how this article helped you today.
Please let us know how we can improve this article by selecting your concern below.
Thank You! We appreciate your feedback.
*
Please select at least one topic:
Please Note: We cannot provide medical advice. This feedback will help us continue improving your user experience on WellnessVerge.
Please Note: We cannot provide medical advice. This feedback will help us continue improving your user experience on WellnessVerge.