Evidence Based Research
Our editorial team is made up of expert registered dietitians with extensive, real-world clinical experience who are highly trained in evaluating clinical research.
Modere Trim Review: Is It Safe and Effective?
Modere Trim is a supplement that is claimed to reduce body fat and promote youthful skin. This product is generally safe, but it is unclear if the ingredient doses are enough to provide these benefits.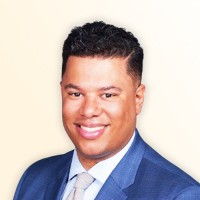 Medically Reviewed by
Anthony Dugarte, MD
Medical Reviewer
Anthony Dugarte, M.D., C.S.C.S. is a health and wellness writer and medical content reviewer. In addition to dedicating the last 7 years to medical research, Dr. Dugarte also has more than a decade of experience in strength and conditioning, nutrition, and rehabilitative exercise, as well as authoring and reviewing health and wellness-related content.
WellnessVerge is reader-supported. When you make a purchase through links on this page, we may earn a commission. Learn More

Pros

Some ingredients may be effective
Easy to take
Minimal side effects

Cons

Contains proprietary blends
Not suitable for vegetarians
Expensive
What Is Modere Trim?
Modere Trim is a liquid supplement that claims to tone and firm muscles, support fat metabolism, and restore youthful skin.
Modere is a clean label company with an extensive line of products for weight loss, skin and beauty, nutrition, vitamins, as well as household products. Their slogan is "Live clean, live beautiful."
Their stated mission is to develop clean health and wellness products with minimal ingredients free of harmful chemicals and compounds.
Modere is a charitable organization that donates nutritional products to underprivileged mothers and children worldwide. They've also given a million dollars' worth of Modere products to frontline health and safety workers.
Dosage instructions are to take one tablespoon of liquid Modere Trim daily in the morning.
Their Liquid BioCell is a blend of three ingredients – hyaluronic acid, collagen, and chondroitin sulfate. These ingredients all play a role in joint, skin, and muscle health.
Evaluation of Ingredients
Modere Trim contains a proprietary blend of its two main ingredients, totaling 5 grams:
Conjugated Linoleic Acid (CLA): said to reduce body fat
Liquid BioCell: for joints, muscle, and skin
I often recommend shying away from products containing proprietary blends because it's impossible to know how much of each individual ingredient is present in the blend and if it's enough to be effective.
Conjugated Linoleic Acid (CLA)
CLA is a type of fat found naturally in meat and dairy that is said to have several health benefits. It is a type of omega-6 fat, which is an unsaturated heart-healthy fat our body needs in certain amounts.
Some research points to CLA's role in reducing body fat by increasing fat-burning activity and reducing fat production in the body. It also claims to increase muscle mass at the same time.
There have been several animal studies that have shown this; however, human studies have had mixed results. It's unclear if CLA in supplement form works in the same way with humans. (1)
There was one human study that showed CLA to have an anti-obesity effect over 12 weeks. However, it's unknown if these results would continue past this timeframe. (2)
This particular study was also done only in a Chinese population, so it may not translate to a diverse population.
A more recent 2019 scientific review demonstrated CLA may have an anti-obesity effect, particularly by supporting a healthy gut. (3)
There was a dose-dependent relationship seen in some studies, which means that the higher the dose of CLA given, the bigger the fat loss results seen.
The higher doses given in studies to show an effect were 5–6.8 grams per day, higher than what is likely present in Modere Trim.
Summary
CLA has fat-burning and weight-loss potential, but since the CLA in Modere Trim is part of a blend, it's impossible to know if it is in a clinically effective dose.
In addition, larger studies are needed to confirm CLA's role in weight loss.
Liquid BioCell Blend
The three active ingredients in the Liquid BioCell blend are type II collagen derived from chicken cartilage, hyaluronic acid (HA), and chondroitin sulfate.
They are packed into what's called a "matrix" technology, said to improve absorption.
1. Type II Collagen
Collagen is the most abundant protein found in human and animal cartilage. It helps form the structure of our connective tissue and therefore plays a role in our skin and joint health.
In supplements, collagen is usually in peptide form, which is a highly absorbable form of collagen.
There are many different types of collagen, depending on the animal it comes from. Modere Trim contains type II collagen peptides from chicken cartilage.
Collagen type II may help support joint and muscle health. In particular, it may help in reducing joint stiffness and pain.
In one study, participants took 40 mg of type II collagen daily for four months. Many saw an improvement in joint pain and increased flexibility. (4)
Another 2019 randomized trial tested the effects of collagen supplements on skin health. (5)
The participants received 2.5 grams of an oral collagen supplement daily and noted a significant improvement in their skin hydration, appearance, and elasticity.
The study authors concluded that collagen has the potential to reduce aging.
Summary
According to the research, collagen may play a role in both joint and skin health.
It is unclear if the amount present in Modere Trim is a clinically effective dose, as it is listed as part of a blend.
2. Hyaluronic Acid
Hyaluronic acid (HA) is a clear, gooey-like substance naturally produced by the body. It binds to water, helping to maintain moisture and provide lubrication to your skin.
As we age, the production of HA declines. It is thought that supplementing with HA may reduce the signs of aging and moisturize dry skin. (6)
In one 2014 study , those taking HA experienced visible improvements in dry skin. (7)
Another study found supplementing with 120–240 milligrams of HA per day enhanced skin moisture and reduced dryness. (8)
Yet another 2016 review concluded HA reduced knee pain and joint stiffness, demonstrating its potential role in joint health. (9)
It is unclear what the exact dose of HA is in Modere Trim, but research shows some promise in this ingredient's effectiveness.
Summary
Hyaluronic acid (HA) is a substance produced by the body that declines as we age. There is evidence that taking HA supplements may improve skin and joint health.
3. Chondroitin Sulfate
Chondroitin is a substance naturally found in cartilage, thought to help maintain joint structure.
Research has shown chondroitin to effectively relieve joint pain and improve mobility. Studies have demonstrated particular improvements in those taking higher doses of chondroitin supplements. (10)
However, it's impossible to know how much chondroitin is in Modere Trim since it's part of a complex.
Summary
Chondroitin has been seen to be effective at relieving joint pain and improving joint mobility. It's unclear if the dose in Modere Trim is enough to produce these benefits.
Support for Claimed Benefits
Below is our summary of the available evidence for the claimed benefits of Modere Trim based on the available research:
Restores youthful skin

4

/5
Supports fat metabolism

4

/5
Tones and firms muscles

2

/5
Some ingredients in Modere Trim have evidence of their effectiveness. Both collagen and hyaluronic acid have been shown to improve skin and joint health.
Conjugated linoleic acid (CJA) also has research to back up its role in reducing body fat and weight, but it's not completely clear if the dose present in Modere Trim is enough to have this effect.
However, there is limited evidence into the ingredients in Modere Trim and their ability to tone and firm muscles.
Side Effects, Safety, and Dosage
The dosage is one tablespoon of Modere Trim daily. The manufacturers recommend taking it in the morning but don't specify why.
The ingredients in Modere Trim are relatively safe.
There are potential side effects from CLA in a supplement form, such as nausea, upset stomach, or diarrhea. (11)
Collagen is generally safe but may cause bloating or indigestion in some people. Some people have also reported a lingering bad taste in their mouth after taking it. (12)
Some people taking chondroitin have reported gastrointestinal symptoms such as nausea, diarrhea, bloating, and constipation. (10)
It is also not suitable for vegetarians or vegans, as it contains collagen from chicken cartilage.
Always consult with your doctor prior to starting a new supplement.
Cost and Where to Buy
This product is expensive at $99 per month. The only places to purchase it are on the official website or a third-party seller on Amazon.
There is a 15% discount if you sign up for their subscribe-and-save program called SmartShip.
The manufacturer also offers a 30-day money-back guarantee.
How Modere Trim Compares to Alternatives
Modere Trim is unique in that it combines conjugated linoleic acid (CLA) with collagen peptides.
Two products that have different ingredients but are similar in their claims are Vitauthority Multi Collagen Burn and SkinnyFit Super Youth.
All three products claim to support healthy skin, joints, and a healthy weight, but they come in different forms.
Modere Trim is a liquid, Multi Collagen Burn comes in both powder and capsule form, and Super Youth is available only in powder form.
Multi Collagen Burn contains several ingredients for metabolism support, such as ashwagandha, grains of paradise extract, and olive leaf extract. Several of their ingredients have research to back up their claims.
Super Youth contains multiple types of collagen said to support healthy joints and skin and aid in weight loss. However, more research is still needed to confirm that collagen on its own can result in weight loss.
Multi Collagen Burn is the lowest price at $59.99 per month, Super Youth is $79.95 per month, and Modere Trim is the most expensive at $99.00 per month.
If I were to choose the best out of these three products, I would choose Multi Collagen Burn, as many of its ingredients are well-researched at a more affordable price.
Frequently Asked Questions
What does Modere Trim do?
Modere Trim claims that it supports fat metabolism and youthful skin, and tones and firms muscles.
Does Modere Trim work?
Some of Modere Trim's ingredients have research to back them up. However, because the ingredients are part of a proprietary blend, it's possible that the doses of each ingredient are not enough to have an effect.
Does Modere Trim have side effects?
There are a few mild gastrointestinal side effects that have been reported, such as nausea, diarrhea, and bloating.
What else can I do to keep my skin healthy?
Eating plenty of healthy fats such as salmon, tuna, avocado, olive oil, nuts, and seeds can keep your skin looking radiant.
Drinking plenty of water, avoiding smoking and alcohol, and managing stress are equally important.
Do I need a supplement to burn fat?
Nope! The most effective way to burn fat is through a combination of high-intensity exercise, weight training, and a healthy diet you can live with.
The Bottom Line
Modere Trim is a natural supplement that may provide health benefits such as supporting fat metabolism and youthful skin. However, there is a lack of evidence on the toning and firming muscle claims.
All of the ingredients in Modere Trim are part of a proprietary blend, so it is impossible to know how much of each ingredient is present. Because of this, it's hard to fully determine its effectiveness and recommend this product.
If you are looking to improve the appearance of your skin and lose weight, you may want to try Vitaauthority Multi Collagen Burn instead, as its ingredients have the same level of evidence at a more affordable price point.
Either way, always be sure to speak to your medical doctor before starting any new supplement to weigh the pros and cons.
A Word from Our Dietitian
If you're looking to burn fat, there are plenty of natural ways to do this, such as high-intensity exercise, regular strength training, and eating a balanced diet.
To improve your skin health, eat plenty of foods rich in healthy fats such as salmon, avocado, nuts, and sunflower seeds.
There are also other ways to improve your skin and promote a healthy weight, such as drinking plenty of water, getting enough sleep, avoiding smoking and alcohol, and managing stress.
Practicing these healthy lifestyle habits will help keep your skin in tiptop shape and keep you feeling your absolute best.
Advertisement
Start Losing Weight with Noom
Noom is a tried and tested weight loss program customizable to your personal health goals and levels by using psychology and teaching you what foods to eat. Start by taking a quick assessment to see what's best for you.
Thanks for your feedback!
In a few words, please tell us how this article helped you today.
Please let us know how we can improve this article by selecting your concern below.
Thank You! We appreciate your feedback.
*
Please select at least one topic:
Please Note: We cannot provide medical advice. This feedback will help us continue improving your user experience on WellnessVerge.
Please Note: We cannot provide medical advice. This feedback will help us continue improving your user experience on WellnessVerge.
At WellnessVerge, we only use primary references for our articles, including peer reviewed medical journals or well-respected academic institutions.