WellnessVerge is reader-supported. We may earn a commission when you make a purchase through the links on this page. Learn more about our process here.
Why You Can Trust Us
Every article and review on WellnessVerge is thoroughly researched and fact-checked by licensed health professionals. Our editorial team is made up of registered dietitians and medical doctors.
Every piece of content is also medically reviewed to ensure accuracy and alignment with sound scientific evidence and medical consensus. We only use peer-reviewed journals and reputable medical sources to form our conclusions and recommendations.
We operate with total editorial independence, and our editorial policies ensure that your well-being comes first. Based on our rigorous research, we only recommend products that are worth considering. We always disclose any ads or partnerships with brands featured on our site.
Modere Trim Review: Benefits Don't Justify the High Cost
Some early evidence suggests that Modere Trim could help promote weight loss, but nothing significant. There is also solid evidence for its benefits for skin and joint health. The bottom line is that this product is expensive, and it's difficult to justify the high cost.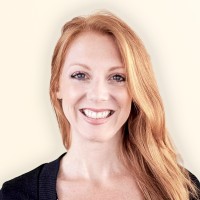 Medically Reviewed by
Natalie Olsen, MS, RDN, LD, ACSM-EP
Registered Dietitian, Certified Exercise Physiologist
Natalie is a registered dietitian, functional medicine practitioner and certified exercise physiologist with over 15 years experience in the health and wellness industry and holds a Master's degree in Human Nutrition and Functional Medicine through a collaborative program provided by the University of Western States and the Institute of Functional Medicine.

Key Insights (TL;DR)
Modere Trim is a liquid weight loss supplement that uses CLA to promote a leaner body and collagen for joint health benefits. You can buy it on its own or as part of the Lean Body System.
There are some promising early studies that CLA could offer fat reduction benefits. However, it's insignificant, and research is still ongoing to determine how much it could help.
Modere Trim's other ingredient, hydrolyzed collagen, may promote skin and joint health.
For $100 per month with little opportunity for discounts, Modere Trim is expensive, and we don't see enough benefits in this product compared to less costly alternatives to justify its hefty price.
If you choose to purchase it, research on CLA suggests that you should try it consistently for at least 12 weeks to determine how much it benefits you. Unfortunately, the return policy is only 30 days, so there is some financial burden in trying this product.
What Modere Trim Gets Right
Proven joint health and skin benefits
Variety of flavors
Clean ingredients
Important Considerations
Only some evidence for fat reduction
Doesn't list dosages for individual active ingredients
No third-party testing
Potential negative health effects from CLA
Expensive compared to similar products, especially if taken long-term
Modere Trim at a Glance
Modere Trim is a liquid weight loss supplement with two active ingredients, conjugated linoleic acid (CLA) and Liquid BioCell® (a trademarked form of collagen).
CLA's role is to help reduce body fat and improve muscle tone, while Liquid BioCell® provides the building blocks for healthier skin, joints, and other organs.
Most people who have used Modere Trim say it takes about one month to start seeing results.
Modere Trim is part of an overall Lean Body System created by the global company Modere that develops and markets clean health and wellness products.
How to Take It
One serving is a tablespoon (or 15 milliliters) that should be taken by mouth once daily in the morning. The manufacturers don't specify whether you should take Modere Trim on an empty stomach or with food. So either option should be acceptable.
Modere Trim comes in a wide array of flavors that include lemon, coconut lime, mango, chocolate, and vanilla. Having multiple flavors increase the chances of finding the one you'll enjoy taking.
One bottle of Modere Trim will last one month when taken at a recommended daily dose.
Pricing and Fine Print
You can purchase Modere Trim directly from the manufacturer's website as a standalone product or as part of the Lean Body System (Trim plus two additional supplements).
One bottle costs $99.99 and should last for 30 days. One month's supply of the system is $175.99.
Several subscribe and save options can bring the price down, but you must commit to purchasing multiple products at once.
There's a flat rate shipping charge of $7.99 per order. To qualify for free shipping, you need to purchase eight different Modere products in one order.
You can return any item for a full refund minus the shipping cost by mailing it back to the company within 30 days of receiving it.
Modere Trim is listed on various third-party retailer sites, including Amazon, Etsy, and eBay. However, we recommend buying directly from the manufacturer to ensure you get the real deal and can return the product if needed.
Modere Trim for Weight Loss
Modere Trim is marketed to help with weight loss due to the Conjugated Linoleic Acid (CLA) used in the supplement. Some studies show that CLA can help reduce body fat and aid with weight loss, but it is nothing significant nor long-term. Plus, older studies had mixed results. (1, 2, 3)
Modere Trim may be helpful with weight loss to some extent, but only when paired with a healthy diet and exercise. In addition, Modere doesn't specify precisely how much CLA is in each supplement serving, so there is no way of knowing the exact dose you are getting.
Using This Product for Skin, Joints, and Muscle Health
In addition to weight loss, Modere Trim is designed to promote skin and joint health. And while there are no tests specifically of Modere Trim, there is plenty of solid research on its ingredients to support these benefits. Modere Trim is also claimed to improve muscle tone, but we did not find sufficient evidence to support this claim.
Below are our key takeaways from the scientific research on the health benefits of the ingredients used in Modere Trim. However, it's important to note that the brand does not disclose the exact amount of each ingredient, so there is no way to know if the amounts contained in Modere Trim match the ones shown to be effective in scientific research.
Skin Health
Liquid BioCell® (hydrolyzed collagen type II peptides) is the active ingredient responsible for the skin health benefits of Modere Trim.
Hydrolyzed collagen supplements provide known benefits for younger-looking skin. Studies show that hydrolyzed collagen effectively reduces wrinkles and improves skin elasticity when taken by mouth. (4, 5)
Joints and Connective Tissues Health
There's promising research on joint health benefits from using hydrolyzed collagen supplements.
In one study, hydrolyzed collagen type II successfully reduced joint discomfort and stiffness in healthy women. Participants also experienced better mobility. It took about four weeks to achieve noticeable benefits. There is also some early evidence that hydrolyzed collagen supplements benefit osteoarthritis. (6, 7)
Muscle Health
The brand claims that CLA also improves muscle tone. And while CLA supplementation increased muscle in some animal studies, this effect doesn't seem to cross over to humans. In addition, one high-quality study on older adults showed that taking CLA did not affect building muscle. (8)
At this time, we did not find enough scientific evidence to conclude that the ingredients in Modere Trim will promote muscle health.
Safety Considerations
There are no safety concerns with hydrolyzed collagen or the inactive ingredients in Modere Trim. However, collagen may cause bloating or indigestion in some people. Some people have also reported a lingering bad taste in their mouth after taking it. (9, 10)
Studies show that natural CLA is probably safe as CLA is present in common food products, including dairy and meat. However, there are potential side effects from CLA in a supplement form, such as nausea, upset stomach, or diarrhea. (11) Also, high doses of CLA are linked to increased risk for some health issues like fatty liver and insulin resistance. (3)
This product is also not intended for use during pregnancy or nursing.
Where to Go From Here
While the research on CLA is promising, it is inconclusive. Fortunately, you can find natural CLA by eating various foods, particularly high-protein foods (such as meat and dairy).
In addition, try making bone broth at home for a nutritious source of collagen, or increase your vitamin C intake (which supports collagen production).
And because there is plenty of solid research on the benefits of collagen supplementation, it's worth considering a high-quality collagen supplement that will cost much lower than Modere Trim (we recommend some brands below).
Thanks for your feedback!
In a few words, please tell us how this article helped you today.
Please let us know how we can improve this article by selecting your concern below.
Thank You! We appreciate your feedback.
*
Please select at least one topic:
Please Note: We cannot provide medical advice. This feedback will help us continue improving your user experience on WellnessVerge.
Please Note: We cannot provide medical advice. This feedback will help us continue improving your user experience on WellnessVerge.
At WellnessVerge, we only use reputable sources, including peer-reviewed medical journals and well-respected academic institutions.