WellnessVerge is reader-supported. We may earn a commission when you make a purchase through the links on this page. Learn more about our process here.
Why You Can Trust Us
Every article and review on WellnessVerge is thoroughly researched and fact-checked by licensed health professionals. Our editorial team is made up of registered dietitians and medical doctors.
Every piece of content is also medically reviewed to ensure accuracy and alignment with sound scientific evidence and medical consensus. We only use peer-reviewed journals and reputable medical sources to form our conclusions and recommendations.
We operate with total editorial independence, and our editorial policies ensure that your well-being comes first. Based on our rigorous research, we only recommend products that are worth considering. We always disclose any ads or partnerships with brands featured on our site.
Nervive Nerve Relief Review: Is It Safe and Effective?
Nervive Nerve Relief is a supplement made to help lessen the symptoms of nerve aches, weakness, and pain that may happen with nerve changes as we get older. The ingredients included can help with nerve symptoms, but the supplement may be best for individuals with pre-existing nutrient deficiencies.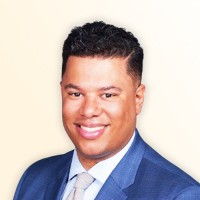 Medically Reviewed by
Anthony Dugarte, MD
Medical Reviewer
Anthony Dugarte, M.D., C.S.C.S. is a health and wellness writer and medical content reviewer. In addition to dedicating the last 8 years to medical research, Dr. Dugarte also has more than a decade of experience in strength and conditioning, nutrition, and rehabilitative exercise, as well as authoring and reviewing health and wellness-related content.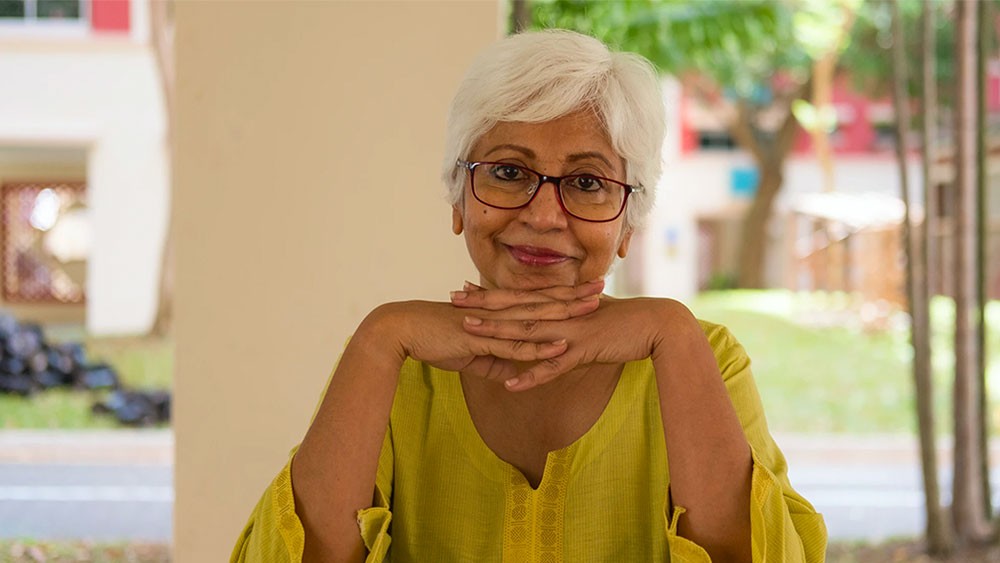 Pros

Quantified ingredients in doses likely to be effective without reaching toxicity
Contains vitamins known to be essential to nerve health

Cons

Several ingredients likely to only have benefit if you have a nutrient deficiency
Cost of product differs between retailers without identifiable reason
What Is Nervive Nerve Relief?
Nervive Nerve Relief is a daily supplement designed to help with occasional nerve aches, weakness, and discomfort that arise from structural changes in nerves with aging.
The peripheral nervous system is a system of nerves that carry messages to and from the rest of the body to the brain and spinal cord.
Peripheral neuropathy refers to a group of conditions that arise when the nerves of the peripheral nervous system get damaged. (1)
The prevalence of peripheral neuropathy is about 1% of the population, but this number can grow to 7% or more in adults older than 50.
These conditions can have an idiopathic etiology (meaning that it arises of uncertain or unknown causes) or can be due to chronic diseases, spinal injury, alcohol abuse, toxin exposure, nutrient deficiencies, or other conditions.
Nervive Nerve Relief is simple to take – only requiring a single tablet with water as your daily dose.
According to the Nervive website, you can feel results in your nerves after two weeks of daily use.
Nervive is a new brand from Procter & Gamble (P&G), and its formula is based on Neurobion, a B-vitamin-focused nerve care supplement sold by P&G outside of the United States.
Evaluation of Ingredients
For this review, I will be focusing on the ingredients in Nervive Nerve Relief Original.
The Nervive Nerve Relief Original contains:
Thiamin (1.2 mg)
Vitamin B6 (1.7 mg)
Vitamin B12 (2.4 mg)
Calcium (27 mg)
Alpha-Lipoic Acid (600 mg)
Nerve Relief Herbal Blend consisting of Turmeric rhizome extract and Ginger root extract (30 mg)
Thiamin (as thiamin mononitrate, 1.2 mg)
Thiamin is a water-soluble vitamin commonly found in whole grains, yogurt, and protein foods, including lean meats, seafood, eggs, beans and legumes, and nuts and seeds. (2)
Thiamin was the first vitamin to be identified by scientists. A thiamin deficiency can cause a condition called beriberi. (3)
Alcoholic neuropathy is a neurologic complication of chronic alcohol abuse and is in part related to thiamin deficiency. (4)
In addition to cessation of alcohol intake, thiamine supplementation is recommended to prevent neuropathy progression.
In a small study of patients with nerve damage and thiamine deficiency after stomach removal, thiamine supplementation (oral and IV) improved symptoms of neuropathy in most patients by 3–6 months of use. (5)
Research is clear that adequate thiamin plays a role in nerve health.
Vitamin B6 (as pyridoxine hydrochloride, 1.7 mg)
Vitamin B6 (or pyridoxine) is another water-soluble vitamin. It is commonly found in chickpeas, meat and fish, fortified cereals, bananas, and starchy vegetables. (6)
Vitamin B6 is necessary for the synthesis of major neurotransmitters in the body and myelin (a substance that protects the nerves and helps the speed of communication between neurons).
Deficiencies in vitamin B6 can have a number of negative effects on the nervous system by decreasing neurotransmitters, causing early aging of brain cells, and causing pain and burning caused by pressure on nerves and other symptoms. (7)
Getting enough B6 can help reduce the nervous system and brain-related symptoms.
Vitamin B12 (as cyanocobalamin, 2.4 mg)
Vitamin B12 is a water-soluble vitamin found primarily in animal-based foods like meat, seafood, milk products, and fortified cereals and nutritional yeast.
In the nervous system, B12 is a factor in nerve metabolism and DNA synthesis, as well as other important pathways.
Deficiency of this essential vitamin can cause a number of neurological disorders, including neuropathy, polyneuritis (damage to peripheral nerves), myelopathy (spinal cord injury from compression), damage to nerves in the eye, and impaired cognitive function.
A 2020 systematic review of the use of vitamin B12 as a treatment for peripheral nerve pain found that B12 may be effective for certain types of neuropathy. (8)
Some evidence suggests that B12 can be helpful for painful peripheral nerves, but larger studies with better methods need to be done to strengthen the evidence for B12 as a neuropathy treatment.
Calcium (27 mg)
While calcium has many benefits in the body for bone and muscle health, the amount in this supplement is small and not enough to be considered an active ingredient.
Alpha-Lipoic Acid (600 mg)
Alpha-lipoic acid (ALA) is a short-chain fatty acid antioxidant that your body produces in the mitochondria to help metabolize nutrients in the body. (9)
ALA works by neutralizing reactive oxygen species in the body and regenerating other antioxidants like vitamin C and E.
A 2019 review on the therapeutic benefits of ALA supplementation found ALA to be effective in improving diabetes-associated nerve damage. (10)
Clinical studies found that ALA supplementation of 600 mg improved neuropathy symptoms, including numbness, burning, and tingling, and improved overall quality of life.
Long-term ALA supplementation may prevent the progression of nerve damage.
Supplementation with ALA may reduce other causes of nerve pain, but more research needs to be done on the dosing and method (IV vs. oral) to determine how much is needed to be effective.
Turmeric (Curcuma longa) Rhizome Extract
Turmeric is a plant originating from the tropical regions of South Asia that is used as a culinary spice and for its medicinal properties.
Curcumin is the main antioxidant in turmeric, and it has functions for the prevention and therapy for a number of chronic diseases. (11)
In cell and animal studies, curcumin is shown to be effective in promoting peripheral nerve generation and protecting against the degeneration of neurons caused by inflammation and oxidative stress.
There are only a few human clinical trials concerning the effects of curcumin on peripheral nephropathy, but curcumin supplementation may be effective in improving neuropathic pain scores and reducing pain medication use. (12)
More studies need to be done for the research to be stronger on its benefits.
Ginger (Zingiber officinale) Root Extract
Ginger is another plant from southeastern Asia that is used as a culinary spice and for its medicinal properties.
Ginger contains many chemical substances that are useful for alleviating pain through antioxidant activity, inflammation inhibition, and analgesic activity.
A 2020 review of clinical trials for ginger in pain relief found that oral and topical use of ginger was able to alleviate pain in several conditions. (13)
There were limitations to the studies included due to inconsistency of dosage, study design, and method of use.
An animal study published in 2020 on diabetic mice found that 6-shogaol, an active compound of ginger extract, was able to alleviate diabetic neuropathy by reducing the activity of inflammatory enzymes in the spinal cord. (14)
Because the research is mostly in animals, we are unable to assume that ginger will have the same degree of efficacy in humans.
Support for Claimed Benefits
Below is our summary of the available evidence for the claimed benefits of Nervive Nerve Relief based on the available research:
Reduces nerve discomfort

3

/5
Reduces occasional nerve aches

3

/5
Reduces nerve weakness

5

/5
Side Effects and Safety
A 2020 meta-analysis on the safety of ALA supplementation found that ALA supplementation (in doses between 100 mg to 2400 mg) was not associated with an increased risk of adverse effects compared to placebo. (15)
ALA toxicity has rarely been reported and, in one case, caused neurologic effects, EKG changes, and metabolic acidosis. (16)
There are some contraindications to using ALA. If you have liver disease, diabetes, a thyroid disorder, a thiamine deficiency, or consume large amounts of alcohol, then supplements containing ALA may not be right for you.
Individuals who fit into these categories should consult with their doctors before taking this supplement.
Prolonged high-dose supplementation of vitamin B6 is linked to the development of neuropathy, but this is more likely in dosages closer to 50 mg/day. (17)
Turmeric is generally recognized as safe, and oral doses of turmeric and curcumin are nontoxic. (18)
Some individuals may experience mild side effects from curcumin supplementation, including nausea, headache, diarrhea, and yellow stool. (11)
Most of the ingredients in this supplement are not in high doses, decreasing the likelihood of toxic intake of certain ingredients and potential side effects.
While I could not find detailed information on Nervive's ingredient sourcing and quality, a search on P&G's website provided slightly more information.
P&G uses sustainable ingredients in their products and avoids using toxicants in products and packaging as possible.
On their Smart Label page, I did not see any mention of third-party testing of Nervive.
If you have nerve-related concerns, it is always best to speak to your doctor first and not manage it yourself with dietary supplements.
Cost and Where to Buy
Nervive Nerve Relief is available online and in-store at Walgreens, Amazon, and Walmart.
If you purchase through Walmart or Amazon, a 30-day supply of Nervive Nerve Relief costs about $20.
However, if you purchase through Walgreens, the product is more expensive at about $27 per bottle.
It is not clear why purchasing this product from Walgreens is more expensive, but it's important to be aware of it as a customer so that you can save money.
Because this supplement is only available through commercial retailers, there is no standard return policy.
Check with the retailer you intend to purchase this product from to see what their return policies are.
How Nervive Nerve Relief Compares to Alternatives
Nervive benefits from having multiple products available for use either during the day or at night, though it is not recommended to take both on the same day.
Nervive Nerve Relief appears to be fairly priced and actually cheaper than some other nerve-health supplements.
Some Alpha-lipoic acid supplements alone, like those from Thorne, were more expensive than the complete supplement of Nervive Nerve Relief.
I did see some nerve pain support supplements containing benfotiamine as their source of thiamine, which may be a better option to get results.
Benfotiamine is a fat-soluble derivative of thiamine that is supposed to have better bioavailability and has been shown in studies to reduce diabetic peripheral neuropathy symptoms. (19)
Some supplement blends also included acetyl-L-carnitine, which is supported by clinical trials as an effective supplement in reducing painful peripheral neuropathy symptoms when compared to placebo. (20)
The Bottom Line
Nervive Nerve Relief is a supplement designed to help with occasional nerve aches, weakness, and discomfort related to aging.
I think that the effectiveness of this supplement depends on if you are at risk of certain nutrient deficiencies.
While you may still reap some benefits from the alpha-lipoic acid, turmeric extract, and ginger root extract, that is only half of the ingredients.
Furthermore, if you're getting the Nervive Nerve Relief PM, it does not contain turmeric or ginger. So, in this case, there may only be one active ingredient giving you some benefits for nerve health.
Nervive Nerve Relief is a supplement that may be helpful for some who have nutrient deficiencies, but I would not recommend it as a blanket supplement to everyone experiencing some nerve discomfort.
If you want to see if Nervive products can help you with your nerve symptoms, speak with your doctor for advice on if this supplement is right for you.
It is always best to start with a consultation with your doctor to discuss any health-related concerns.
A Word from our RD
A healthy brain can be achievable with some smart planning. To keep your brain healthy, focus on a diet rich in anti-inflammatory and antioxidant-rich foods such as fatty fish, leafy greens and other vegetables, whole grains, nuts and beans, and lean poultry.
The MIND diet (Mediterranean-DASH Intervention for Neurodegenerative Delay) could help protect your brain. Studies show that it is effective in lowering the risk for neurodegenerative conditions and improving cognition. (21)
A registered dietitian can help you modify your diet to meet your nutrient needs to prevent deficiencies and eat in a way that supports long-term brain health.
If you are experiencing nerve pain, I recommend speaking with your doctor for an in-depth assessment of your condition.
Severe nerve pain may be indicative of certain health issues – your doctor can determine the best treatment plan for your needs.
Thanks for your feedback!
In a few words, please tell us how this article helped you today.
Please let us know how we can improve this article by selecting your concern below.
Thank You! We appreciate your feedback.
*
Please select at least one topic:
Please Note: We cannot provide medical advice. This feedback will help us continue improving your user experience on WellnessVerge.
Please Note: We cannot provide medical advice. This feedback will help us continue improving your user experience on WellnessVerge.
At WellnessVerge, we only use reputable sources, including peer-reviewed medical journals and well-respected academic institutions.