WellnessVerge is reader-supported. We may earn a commission when you make a purchase through the links on this page. Learn more about our process here.
Why You Can Trust Us
Every article and review on WellnessVerge is thoroughly researched and fact-checked by licensed health professionals. Our editorial team is made up of registered dietitians and medical doctors.
Every piece of content is also medically reviewed to ensure accuracy and alignment with sound scientific evidence and medical consensus. We only use peer-reviewed journals and reputable medical sources to form our conclusions and recommendations.
We operate with total editorial independence, and our editorial policies ensure that your well-being comes first. Based on our rigorous research, we only recommend products that are worth considering. We always disclose any ads or partnerships with brands featured on our site.
Best Meal Delivery Services for Weight Loss of 2023, According to Dietitians
A weight-loss meal delivery service can support your health goals as well as save you time and energy. But, how do you know which program is best for you?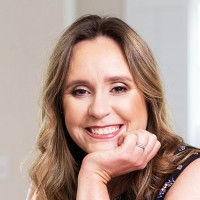 Medically Reviewed by
Ana Reisdorf, MS, RD
Registered Dietitian Nutritionist
Ana Reisdorf is a registered dietitian nutritionist with 14 years of experience in the field of nutrition and dietetics. She graduated from UCLA in 2002 with a degree in psychology and women's studies and completed her master's degree from Central Michigan University in 2010

Weight-loss meal delivery programs are services that deliver prepared meals for weight loss or pre-portioned ingredients with step-by-step instructions to guide you in preparing them yourself.
They are becoming increasingly popular for people looking to improve their diet quality and lose weight but who don't have the time, skills, or desire to cook healthy or fancy meals.
Diet meal delivery services are intended to make eating healthier more effortless for you, and as a weight-loss dietitian, I often recommend them to my clients to work towards their weight-loss goals in a much more convenient way.
A meal kit delivery service also results in less food waste, as ingredients and meals are pre-portioned to the exact amount you need. Since the pandemic, they are even more in demand since many people may still feel safer ordering in rather than eating out at a restaurant.
There are several weight-loss meal delivery programs currently on the market that can help make it easier to get a healthy meal on the table. Depending on your preferences, goals, and schedule, there is a diet meal plan delivery program out there for everyone.
Here are our top recommendations for the best weight-loss meal delivery services, including ones that require cooking and those that are already prepared.
Summary of Our Picks
How We Chose These Brands
For this review, we narrowed down the criteria for the best meal delivery for weight loss based on ingredient quality, flexibility, sustainability, and taste.
Ingredient Quality: It is important to know the type and quality of ingredients being used to prepare nutrient-dense meals. For example, wild-caught fish is preferred to farm-raised, as wild-caught is naturally higher in anti-inflammatory omega-3 fats. Additionally, locally sourced ingredients typically have a superior nutrient profile and will also taste better.
Flexibility and Sustainability: If you are going to use a meal delivery service, the options and recommendations must be flexible and sustainable. Another critical component of a meal delivery program is that the meal options are suitable for different diets. This will help reduce boredom so that you can be more consistent with your eating plan.
Taste: According to recent research, the taste is one of the primary factors that influence our food choices. (1) If the food doesn't taste good or is bland, you likely won't want to have it, no matter how easy it is.
Best Overall: BistroMD
Best Overall
Pros
Unlimited support from dietitians and private community
Large customizable menu and variety
Suitable for many diets and health conditions
No prep or cooking needed
Cons
High price point
Not vegan-friendly
Limited organic ingredients
Our Take
BistroMD is suitable for someone who wants to eat healthier but lacks the desire or time to prepare their own meals. It is also for someone looking for more guidance and accountability, but it may not be best for those on a tight budget, given the price point.
BistroMD is a doctor-designed weight-loss meal delivery program that delivers fully prepared meals to your doorstep.
The program was created by Dr. Caroline Cederquist, a board-certified bariatric and weight-loss expert with over 20 years of experience. On this program, you also have unlimited access to Registered Dietitians as well as weekly accountability check-ins.
BistroMD is a fully customizable diet meal delivery service with over 150 breakfast, lunch, and dinner options. The meal plans are completely personalized based on your age, height, weight, and weight-loss goals.
There are also various member-only online support tools and a private community forum to ask questions and get support.
Several meal plan options are available, such as gluten-free, diabetes, menopause-friendly, vegetarian, and heart-healthy.
BistroMD also partners with local farms whenever possible. Environmentally responsible seafood, rBGH-free beef, and hormone-free chicken are all available.
You can choose to purchase all of your meals from BistroMD or only a few meals a week. For those who choose not to purchase all of their meals, the company provides the following diet guidelines to follow:
No more than one fruit per day paired with a lean protein source
Limit alcohol to 3 drinks per week for women and 5 drinks per week for men
Limit caffeinated beverages to 2 per day
Snacks should contain approximately 150 calories and 10–15 grams of protein
BistroMD also recommends enjoying a meal once a week off the program to reduce any feelings of deprivation.
Cost: Meals are about $10.49–$14.99 each (depending on your plan and meal type), plus $19.95 shipping per order.
Best Tasting: Sunbasket
Best Tasting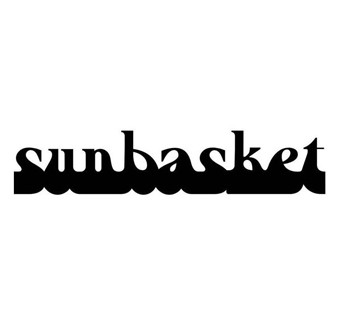 Pros
Large number of meal choices
Customers report great taste
Recipes approved by Registered Dietitians
Flexible subscription and option to "skip" your delivery
Cons
May not be suitable for those with food allergies other than gluten or dairy
More expensive than most other meal kits
Some meals are high in sodium
Our Take
Sunbasket is suitable for someone who wants the option of both prepared meals as well as healthy and calorie-conscious meal kits. If you are on a budget, you'll get a better value by ordering more meals per week.
Sunbasket is a popular weight-loss meal delivery kit that offers meal options containing whole, nutrient-dense ingredients, many of them being organic.
With Sunbasket, there are ready-made "fresh and ready" meal options available, as well as "meal kits" with pre-measured ingredients that you prepare.
Sunbasket is a certified organic handler and uses all organic produce, wild-caught fish, and organic eggs and meats.
There are many meal options suitable for different weight-loss diets, such as paleo, carb-conscious, vegan, Mediterranean, and lean and clean. You can customize your order for one, two, or four servings.
Every recipe has to be approved by a Registered Dietitian on staff, so you can rest assured they are all nutritious and of high quality.
I use Sunbasket myself for both the prepared meals and the ones I have to prepare myself.
I really like the taste, variety, and nutritional content of the meals, as they all contain adequate protein and fiber to keep you full and support a healthy weight. (2) It helps give me fresh ideas for easy meals and a break when I just want to heat something up.
I usually order from the "Lean and Clean" category, which is typically less than 600 calories per meal. My husband Chris and I find them very filling and flavorful, and my kids love the cauliflower Mac and cheese.
Cost: Starts at $9.99 per serving, depending on how many servings are purchased at once and whether you choose to buy meal kits or ready-made meals.
Best for the Beginner Cook: HelloFresh
Best for the Beginner Cook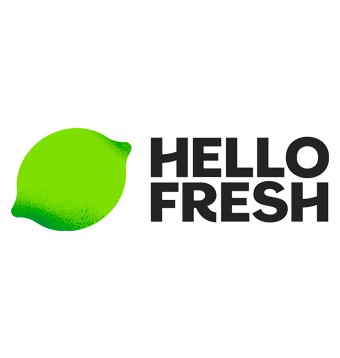 Pros
Simple recipes
Affordable
Variety of recipes available
Cons
Meals have to be prepared
Not allergen-friendly
No meal plans for certain diets like low-carb, keto, or paleo
Our Take
HelloFresh is a meal delivery service for weight loss that provides easy recipes and ingredients for the health-conscious individual. If you are a novice cook or just seeking simple recipe ideas, HelloFresh is a good option.
HelloFresh is one of the top-rated meal delivery programs by users. It is a healthy meal kit service that provides pre-portioned ingredients for meals you can make yourself at home. Their easy recipes are particularly designed for novice cooks who need more meal ideas.
There are more than 20 different easy meal options each week to choose from. You can order anywhere from 2–5 meals per week and have the option of 2 or 4-serving sizes.
HelloFresh contains all locally sourced, farm-to-table ingredients, with many of them being organic.
With HelloFresh, you have the choice of six different meal plan options based on your goals and preferences:
Meat & Veggies: A variety of meals that include meat and vegetables. Good for those seeking more variety and a flexitarian-style diet.
Veggie: Plant-based meals that are vegetarian but not necessarily vegan. For those who want to incorporate more plant-based meals into their diet.
Family Friendly: Quick, easy-to-prepare, kid-approved options. For those with kids who don't want to prepare multiple meals.
Fit & Wholesome: Meals that are around 650 calories or less per serving. Great for those seeking to reduce their calorie intake or lose weight.
Quick & Easy: Meals that can be cooked in 30 minutes or less. For the more novice cook or someone who doesn't want to spend a lot of time cooking.
Pescatarian: Meals featuring seafood but no other animal proteins. Suitable for the pescatarian who gets most of their protein from seafood.
Cost: Starts at $8.99 per serving, depending on the number of servings you purchase a week, and for how many people.
Best Vegan: Purple Carrot
Best Vegan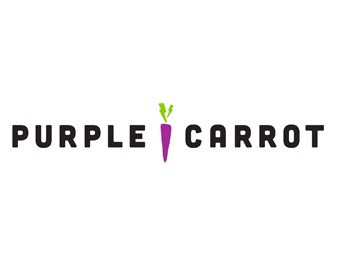 Pros
Plant-focused
Naturally low in calories for weight loss
High in fiber and nutrient-dense
May support heart health
Cons
Not allergen-friendly
Time commitment to prepare meals may be too long for some
Not many prepared meal options
Our Take
Purple Carrot is good for someone who follows a vegan or vegetarian diet or wants to incorporate more healthy plant-based meals into their routine.
Purple Carrot is another healthy meal delivery service for weight loss that provides 100% plant-based breakfast, lunch, and dinners. There are both prepared meals and meal kits available.
If you're thinking about transitioning to a plant-based diet or just want to eat more plant-based meals, Purple Carrot is a quality choice. What's even better is that research shows that people who eat more plant-based meals tend to weigh less. (3)
Additionally, I found several articles that referenced a 2020 study that showed the benefits of those eating Purple Carrot meals. (4) In this study, people eating Purple Carrot meal kits lost 3.82 pounds in four weeks compared to an 0.87-pound weight gain in those following a non-plant-based meal kit program.
There are eight dinner recipes available to choose from each week. They also offer several meal options for breakfast and lunch as well. You can even order nutritious snacks such as dried fruit or nut and seed mixes, so you're fully stocked for success in weight loss.
In addition to being certified vegan, Purple Carrot also offers different meal options such as high protein, gluten-free, nut-free, and Chef's Choice meals weekly for variety.
Meals are available in 2 or 4-serving portions and typically take 30–40 minutes to prepare.
Cost: Meals are $11.00–$13.25 per serving, depending on whether you purchase meal kits or prepared meals, the number of meals you order per week, and for how many people.
Best Budget-Friendly: Home Chef
Best Budget-Friendly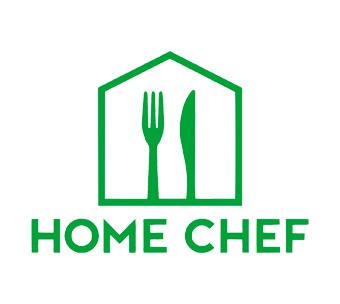 Pros
Affordable
Meals are customizable
Vegetarian and low carb options available
Cons
Some meals are high in sodium
Not allergen-friendly
Some meals are time-consuming to prepare
Our Take
Home Chef is suitable for those seeking a budget-friendly healthy meal delivery service. It is also good for families and picky eaters, as there are several different meal options.
Home Chef is an affordable weight-loss meal delivery service that offers both oven-ready prepared meals and meal kits. They have several meal kit options such as "easy prep," 15-minute, and regular meal kits that can typically be made in 30 minutes or less.
Many of their meals are tailored to families and picky eaters. They also have extra add-ons such as side salads or "protein packs" like lamb chops, chicken breast, or burgers.
Home Chef meals are fully customizable. For example, you have the ability to adjust portions of certain foods, such as doubling your protein serving. You can change or cancel your subscription at any time, which offers flexibility for the customer.
Home Chef features over 20 recipe options each week, with calorie-friendly, vegetarian, and carb-conscious options available. You can order anywhere from 2–6 meals per week, including 2, 4, or 6-serving options.
Cost: Starting at $8.99 per serving, and there is a $49 minimum weekly order requirement.
Best Keto: 518 Kitchen
Best Keto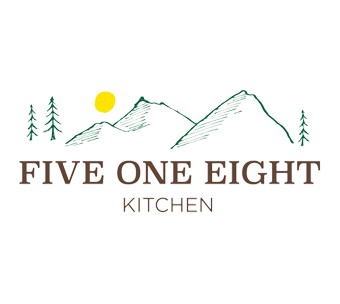 Pros
Allergy-friendly
No cooking or prep required
Low-carb meals may support weight loss
No subscription needed
Cons
High order amount required for free shipping
Price of meals higher than most
Limited customization of meals
Our Take
518 Kitchen is a low-carb, keto weight loss meal service that delivers prepared meals to your door. It is perfect for those who follow a keto lifestyle but want to take the guesswork out of preparing meals.
518 Kitchen is a meal delivery service that specializes in low-carb and keto frozen meals. Every meal is gluten-free, and they also offer vegetarian, dairy, nut, and pork-free meal categories.
Several studies support a low-carb, keto-friendly diet for weight loss. (5)
518 Kitchen is unique in that they offer both a la carte menu options and subscription bundles. You can also place an order at any time.
Their meals contain high-quality meats such as grass-fed beef, pasture-raised pork, sustainably-sourced seafood, and cage-free eggs. They also offer keto-friendly bread, snacks, and proteins you can order as extras for an additional fee.
For each meal, the macro content is broken down in an easy visual, so you can see the total percentage of carbs, fat, and protein present. This helps provide peace of mind that the meals actually adhere to keto guidelines.
518 Kitchen has over 20 prepared meals to choose from, all of which can be heated in 5 minutes or less. You have the flexibility of selecting as little or as many meals and snacks as you'd like per week.
Cost: $11.49–$15.99 per serving (with a minimum order of $75) plus $14.99 shipping (free shipping for orders over $150).
Best Fully Prepared: Factor
Best Fully Prepared
Pros
Dietitian-approved recipes
No cooking or prep required
Accountability provided
Suitable for many different diets
Cons
Some meals are high in sodium
Doesn't teach you how to prepare meals
Price higher than most
Our Take
Factor is a dietitian-approved meal delivery service for weight loss that provides healthy meals and accountability from experts. If you want healthier meals that you don't have to make yourself, Factor may be a good fit for you.
Factor is a meal delivery service that provides fresh, nutritious meals that are all fully prepared. All recipes are designed and approved by Registered Dietitians, with over 20 weekly options to choose from.
All meals are delivered fresh, not frozen, and are said to remain fresh in your refrigerator for up to seven days. Factor is a subscription-based program, but you can freeze your plan or cancel at any time at no charge.
Factor meals are suitable for the following diets and preferences:
Low-calorie
Low-carb
Keto
Plant-based
Paleo
High-protein
Gluten-free
Dairy-free
Spicy
You can select between 6–18 meals per week, depending on your plan. Upon selecting your meals, you have the option of choosing a "meal type," such as Chef's Choice, Keto, or Calorie Smart options.
Factor also provides enhanced accountability compared to most other weight-loss meal delivery services. One 20-minute coaching consultation with a dietitian is offered free of charge upon the purchase of the meal service.
Additional coaching is also offered at a fee (1-month and 3-month) by dietitians for $139 and $297, respectively. These sessions serve as a place to provide guidance on the best meals and plans to choose from, as well as any additional nutritional support and accountability.
Cost: $11–$13 per serving, depending on how many meals you purchase per week.
Best Fully Prepared Runner-Up: Nutrisystem
Best Fully Prepared
Pros
No prep required
May support weight loss
Vegetarian and diabetes meal options
Cons
Costly
Foods are more processed
Not suitable for those with food allergies
Our Take
Nutrisystem is a weight-loss food delivery program that provides prepared meals and snacks to your door. It is suitable for someone who values convenience and would like a jumpstart in their weight-loss journey.
Nutrisystem is a weight-loss meal delivery program that provides fully prepared meals, shakes, and snacks to support weight loss. The Nutrisystem program promises to help you lose weight and keep it off.
In Nutrisystem's own funded trial, users saw an average weight loss of 15.4 lbs in the first two months on the program. However, a study conducted by the manufacturer may be biased. (6)
Similar to BistroMD, Nutrisystem is a diet meal plan program that gives you the option of getting all of your meals from them.
Each Nutrisystem plan is four weeks long, with the first week being the most restrictive and only consisting of Nutrisystem meals and snacks. There are meal plan options for diabetes and vegetarian diets.
You also may choose between two plans — Basic (which only includes shelf-stable foods) or Uniquely Yours (which includes shelf-stable plus frozen foods).
As you progress through the 4-week program, you slowly incorporate more non-Nutrisystem meals, depending on how much weight you still want to lose.
There is also an app you can use called NuMi, where you can track your progress and participate in challenges, which can be motivating.
Cost: Starting at $10.18 per day, depending on the weight-loss plan you choose.
Things for You to Consider When Choosing a Meal Delivery Service for Weight Loss
Here are a few things to look for to help you decide on the best weight-loss meal delivery service for you:
Cost
The cost of weight-loss meal delivery programs can vary widely depending on the company, how many meals you choose, and whether you're opting for pre-made meals or ones you make yourself.
Setting a budget goal can help you narrow down which programs are the most feasible for you.
Subscription Terms and Flexibility
What are the terms of the meal delivery program?
Can you do a test run and order for just one week, or do you have to commit?
What are the terms if you decide to cancel, and is there a cancellation fee involved?
These are all important questions to ask if you're unsure if it will be a long-term commitment.
Sustainability
If you follow a specific type of diet, such as keto or paleo, it's helpful to know the types of diets that each program is suitable for. To help with sustainability, ask:
How many meals are there to choose from?
Are there enough options that match your diet preferences?
Prepared Meals vs. DIY
If you like to cook and are just looking for more easy, fresh ideas, a DIY option where you receive pre-portioned ingredients to prepare the meal yourself may be for you.
Alternatively, if you hate cooking or just want it already done, you may want to choose a meal delivery service that also offers prepared meals.
Time Commitment Needed
Determine how much time you realistically have to prepare meals and how many meals a week you can cook. This will help you determine how many meals or meal kits to order and which ones, as many meal delivery programs create super simple recipes to prepare.
For example, if you only have 20 minutes to cook, you won't want to choose an option that takes 40 minutes to prep because you'll only end up feeling overwhelmed.
Frequently Asked Questions About Meal Delivery Services
What are weight-loss meal delivery services?
Meal delivery services are diet meals delivered to your doorstep. They are essentially food delivery for weight loss that come either prepared or in meal kits that you have to prepare yourself.
What are the downsides to meal delivery?
There are a couple of downsides. First, if the meals come already prepared, you are not learning any new cooking skills or how to make them yourself. They can also be expensive depending on the program and may not fit into a tight budget.
How do these meals compare to traditional takeout?
Many of these home delivery diet programs are much lower in calories and fat but higher in protein, vitamins, and other essential nutrients than traditional takeout. The premade meals for weight loss are a perfect takeout substitute.
Who are weight-loss meal delivery services for?
Weight-loss meal delivery services are for those who want to lose weight and eat healthier meals but also need to simplify their meal prep.
Who are weight-loss meal delivery services not for?
Weight-loss meal delivery services are not for someone on a tight budget or who isn't willing to plan their meals ahead of time, as many of these programs require you to order your meals a week in advance.
Can meal delivery services help you lose weight?
Yes, meal delivery services can make it easy to prepare healthy, calorie-controlled meals that can help you reach your weight loss goals. They can take the guesswork out of "what to eat," which is a challenging part of diet planning for many busy people.
How to get the most out of a weight loss meal delivery service?
To get the most out of a meal delivery service, carefully review all the available options and select which one might work best for you.
A few questions to consider: Do you prefer to cook meals? Do you have a family to feed? Do you want meals to "heat and go"? Do you follow any specific dietary patterns?
This can help guide you towards the right program. However, you may have to try a few before you find the right option.
Second, the secret to weight loss is consistency. If the meal delivery service helps you consistently eat a calorie-controlled diet, you will see results.
If you don't like the meals and end up eating cookies after your "healthy" meal, you won't see results. Finding a meal program that is sustainable and allows you to remain consistent is vital.
What is the cheapest weight loss meal delivery service?
Of the meal delivery services we reviewed, Home Chef is the least expensive, starting at $8.99 per serving. The other services vary from $11–$17 per serving. Most meal delivery services will reduce the price if you order a greater number of meals.
Generally, the meal delivery services that offer prepared meals are slightly more per serving when compared to those that only provide ingredients. This makes sense since they are doing the prep work for you.
Are there meal delivery services that offer single servings for 1 person?
While it's not always advertised, most programs offer single-serving meals such as HelloFresh, Sunbasket, and Purple Carrot.
The Bottom Line
Meal delivery programs for weight loss can take the overwhelm out of meal-prepping and serve as a tool to make healthy eating easier.
The best meal delivery services for weight loss listed in this article can help make your life easier and support your weight loss goals.
Before signing up for a meal delivery service, it's helpful to understand your preferences and goals and seek the expertise of a registered dietitian to guide you in your decision.
Thanks for your feedback!
In a few words, please tell us how this article helped you today.
Please let us know how we can improve this article by selecting your concern below.
Thank You! We appreciate your feedback.
*
Please select at least one topic:
Please Note: We cannot provide medical advice. This feedback will help us continue improving your user experience on WellnessVerge.
Please Note: We cannot provide medical advice. This feedback will help us continue improving your user experience on WellnessVerge.
At WellnessVerge, we only use reputable sources, including peer-reviewed medical journals and well-respected academic institutions.