WellnessVerge is reader-supported. We may earn a commission when you make a purchase through the links on this page. Learn more about our process here.
Why You Can Trust Us
Every article and review on WellnessVerge is thoroughly researched and fact-checked by licensed health professionals. Our editorial team is made up of registered dietitians and medical doctors.
Every piece of content is also medically reviewed to ensure accuracy and alignment with sound scientific evidence and medical consensus. We only use peer-reviewed journals and reputable medical sources to form our conclusions and recommendations.
We operate with total editorial independence, and our editorial policies ensure that your well-being comes first. Based on our rigorous research, we only recommend products that are worth considering. We always disclose any ads or partnerships with brands featured on our site.
Slimvance Review: Does It Work? An Objective Look
Slimvance is an herbal weight loss supplement that is stimulant-free and claims that it naturally triggers your body's ability to lose weight. These claims are mostly unsubstantiated by research; therefore, I would not recommend this product for weight loss.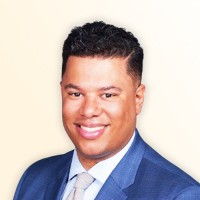 Medically Reviewed by
Anthony Dugarte, MD
Medical Reviewer
Anthony Dugarte, M.D., C.S.C.S. is a health and wellness writer and medical content reviewer. In addition to dedicating the last 8 years to medical research, Dr. Dugarte also has more than a decade of experience in strength and conditioning, nutrition, and rehabilitative exercise, as well as authoring and reviewing health and wellness-related content.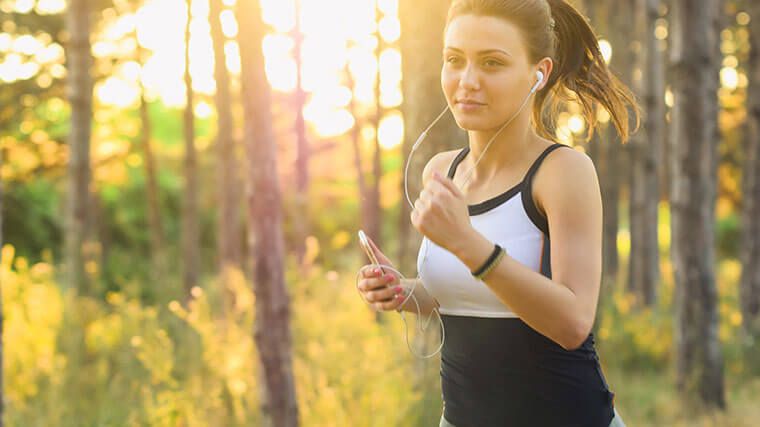 Pros

Antioxidant and anti-inflammatory properties
30-day money-back guarantee
Clear contact information on the website

Cons

Limited evidence for its effectiveness
Questionable turmeric absorption
Costly
What Is Slimvance?
Slimvance is an herbal weight loss supplement that claims to help you lose 6 times more weight than diet and exercise alone.
It does this, in theory, by helping your body to burn more fat naturally. It is also said to target fat in the waist and hip areas specifically.
Right away, I can see this product is too good to be true. There is no way that a single product can help you lose more weight than proven lifestyle habits like diet and exercise.
It is also very difficult to specifically target the waist and hip areas.
Slimvance is a product created by a company called BODYDYNAMIX. It contains all-natural ingredients and is free of GMOs and pesticides.
The dosage recommendation is 1 capsule 30 minutes before breakfast and dinner, for a total of 2 capsules per day.
This product is also caffeine and stimulant-free. There is a Slimvance product that does contain caffeine, but this review focuses on the non-stimulant Slimvance.
Evaluation of Ingredients
Slimvance contains 3 main herbal ingredients in their patented blend (450 mg total per capsule):
1. Turmeric (Curcuma longa)
Turmeric is a spice native to Asia. Turmeric contains curcumin, which is a potent antioxidant. It has the potential to produce bile, which aids in fat digestion and absorption. (1)
It also may play a role in reducing inflammation and immune function. Lowering inflammation may make it easier to reduce body weight.
The challenge with turmeric is that it is not well absorbed. Some research has shown combining turmeric with piperine, a component of black pepper, can increase absorption by up to 2,000%. (2)
Slimvance does not contain piperine, which leads me to believe much of it may not even be absorbed.
2. Moringa (Moringa oleifera)
Moringa is an Indian plant commonly known as the "miracle tree." This plant contains several B-vitamins that help convert fat into energy. This may also improve digestion.
Animal research is being done on its potential role in preventing weight gain, but it is in the early stages.
3. Curry Leaves (Murraya koenigii)
Curry leaves are the leaves from the curry tree, native to Asia. Curry leaves have been touted for their anti-inflammatory and pain-relieving properties.
There are also claims that curry leaves may enhance weight loss. This may be due to an ingredient present called mahanimbine.
This ingredient may prevent fat from accumulating in the body. However, the research is limited and only in mice. (3)
Clinical Study of Slimvance Formulation
Regarding the product as a whole, the Slimvance website references one 2018 randomized clinical study involving 140 healthy overweight adults. (4)
This study showed a 10-pound greater weight loss in those who took Slimvance compared to placebo.
In this study, most participants experienced a slow, steady weight loss. I appreciate that the average rate of weight loss is slow for safety purposes, which is around 10 pounds in 16 weeks.
The dose was 900 mg per day divided into 2 doses, which is the exact dose recommended by the company to take.
While these results show promise, larger studies are needed to confirm this effect in the general population, including those who are overweight and have health conditions.
Support for Claimed Benefits
Below is our summary of the available evidence for the claimed benefits of Slimvance based on the available research:
Weight loss

3

/5
Burns more calories and increases metabolism

2

/5
Targets waist and hip fat

1

/5
Side Effects, Safety, and Dosage
Side effects of the 3 ingredients present in Slimvance are possible, ranging from mild to potentially severe.
Turmeric is recognized by the FDA in the GRAS (Generally Recognized as Safe) category.
However, the curcumin present in turmeric may cause mild nausea, headache, diarrhea, and dizziness in some people, according to a 2017 research review. (2)
Regarding moringa, it may contain properties that can negatively affect fertility.
For example, a 2019 randomized animal study found that taking moringa may have a negative effect on fertility in males but not females. (5)
Another 2019 study showed a beneficial effect on fertility in mice. (6)
Until more human research is conducted, I would not recommend this herb to anyone who is pregnant or trying to conceive, as it may contain anti-fertility properties.
It also may interact with certain medications, such as thyroid medications, and affect thyroid health, according to one rat study. (7)
There have been some reports that this product may interact with blood sugar medications.
For example, a 2019 research review of both animal and human studies found that moringa leaf may have the potential to lower blood sugar. (8)
While this may be a good thing for some, if you are already on a blood sugar-lowering medication, this can put you at risk of dropping to dangerous levels.
Another 2019 study showed moringa leaf may also have a blood pressure-lowering effect. (9)
This can cause a potential interaction if you are already on medication to reduce your blood pressure.
Curry leaves are probably the safest of the 3 ingredients. I could not find any reports or studies of side effects when consuming them.
Always consult with your medical doctor prior to starting Slimvance or any supplement, especially if you are on blood sugar or blood pressure-lowering medications.
Cost and Where to Buy
Slimvance is sold at GNC and Amazon. The cost is $59.99 per month.
You can save 10% by signing up for GNC's monthly subscribe-and-save subscription.
The cost is fairly expensive compared to other weight loss supplements, which typically range around $25–$30 per month.
There is a 30-day money-back guarantee for returns if you're not satisfied.
How Slimvance Compares to Alternatives
There are many weight loss supplements on the market. Slimvance is rated as the #1 weight loss product sold at GNC.
Slimvance is caffeine-free, while most other weight loss supplements contain some stimulant to boost energy.
This product also contains fewer ingredients than most traditional weight loss products, which I like. With this, there may be a decreased chance for side effects and interactions. However, there is still no guarantee of that.
The manufacturers describe Slimvance as unique in that it leads to actual fat loss, rather than the typical water weight seen in some other weight loss supplements.
But, there is no proof that this is actually true.
Another popular weight loss supplement is Hydroxycut. There is a caffeine-free Hydroxycut that also contains turmeric but contains many additional ingredients that Slimvance does not contain.
It is less expensive at $33.79 per month, compared to $59 for Slimvance.
However, many of Hydroxycut's ingredients are also not evidence-based and may come with side effects.
For more on Hydroxycut, read our comprehensive review here.
Out of all 3 ingredients in Slimvance, turmeric is the most researched, but not specifically for weight loss.
However, if you are to take a turmeric supplement, I suggest one that also contains piperine to improve absorption.
The Bottom Line
I would not recommend taking Slimvance due to a need for further research. There was only one clinical study done on this product, but it was small in sample size.
I would want to see more large studies in order to determine the risk versus benefit of taking it.
Always consult with your medical provider prior to starting this supplement, especially if you have a history of thyroid disease, diabetes, or high blood pressure, as there may be potential interactions.
Thanks for your feedback!
In a few words, please tell us how this article helped you today.
Please let us know how we can improve this article by selecting your concern below.
Thank You! We appreciate your feedback.
*
Please select at least one topic:
Please Note: We cannot provide medical advice. This feedback will help us continue improving your user experience on WellnessVerge.
Please Note: We cannot provide medical advice. This feedback will help us continue improving your user experience on WellnessVerge.
At WellnessVerge, we only use reputable sources, including peer-reviewed medical journals and well-respected academic institutions.