WellnessVerge is reader-supported. We may earn a commission when you make a purchase through the links on this page. Learn more about our process here.
Why You Can Trust Us
Every article and review on WellnessVerge is thoroughly researched and fact-checked by licensed health professionals. Our editorial team is made up of registered dietitians and medical doctors.
Every piece of content is also medically reviewed to ensure accuracy and alignment with sound scientific evidence and medical consensus. We only use peer-reviewed journals and reputable medical sources to form our conclusions and recommendations.
We operate with total editorial independence, and our editorial policies ensure that your well-being comes first. Based on our rigorous research, we only recommend products that are worth considering. We always disclose any ads or partnerships with brands featured on our site.
UMZU Redwood Review: A Dietitian's Look into Effectiveness and Safety
Redwood is a circulatory support supplement that is claimed to boost nitric oxide levels, enhance blood flow, and support healthy blood pressure. Some of the ingredients may support circulatory health.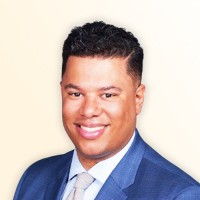 Medically Reviewed by
Anthony Dugarte, MD
Medical Reviewer
Anthony Dugarte, M.D., C.S.C.S. is a health and wellness writer and medical content reviewer. In addition to dedicating the last 8 years to medical research, Dr. Dugarte also has more than a decade of experience in strength and conditioning, nutrition, and rehabilitative exercise, as well as authoring and reviewing health and wellness-related content.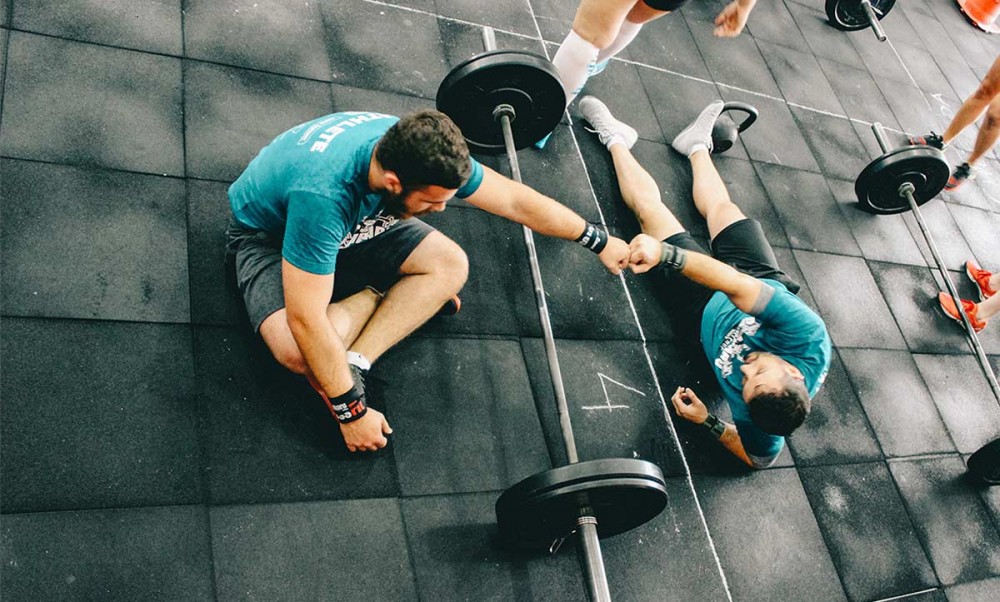 Pros

May support circulation
May support immunity
60-day money-back guarantee

Cons

Has to be taken twice a day
No third-party testing
Contains dairy
What Is UMZU Redwood?
Redwood by UMZU is designed to support healthy circulation.
It contains a large dose of vitamin C, plus garlic, several botanical extracts, and milk proteins, which UMZU claims naturally boosts the body's production of nitric oxide.
Nitric oxide is a molecule that acts as a vasodilator in the cardiovascular system, meaning it relaxes and widens blood vessels. (1)
When blood vessels are dilated, blood flow increases and blood pressure decreases. Nitric oxide also has roles in immunity and brain function.
Supplements designed to boost nitric oxide levels are popular among bodybuilders and gym regulars to enhance exercise performance and men with erectile dysfunction.
By supporting nitric oxide production, Redwood claims users will experience a boost in blood flow, warmer extremities, better vein health, and healthy blood pressure levels.
The product also claims that improved circulatory health will lead to better bedroom performance, increased energy levels, improved stamina and endurance in exercise, and better immune function.
Evaluation of Ingredients
Vitamin C (as Ascorbic Acid), 1000 mg
Vitamin C acts as an antioxidant in the body.
Several small studies have linked vitamin C to positive cardiovascular health outcomes, including lowering blood pressure, reducing oxidative stress that interferes with nitric oxide production, and increasing nitric oxide production. (2, 3, 4)
When taken as recommended, Redwood provides 2000 milligrams, or 2 grams, of vitamin C per day.
At doses above 1 gram per day, the absorption of vitamin C is estimated to be 50%. (5)
The remaining vitamin C is excreted in the urine, so it's likely most of the vitamin C in this supplement passes through the body without being used.
Garlic (Allium Sativum) Root Odorless Powder, 300 mg
Research has found garlic to have a positive effect on blood pressure and is safe for use in managing high blood pressure. (6)
Garlic contains sulfur compounds and quercetin. Quercetin is a powerful antioxidant that regulates nitric oxide production and protects against stress and damage that are precursors for heart disease. (7, 8, 9)
UMZU claims combining garlic with vitamin C can increase nitric oxide production up to 200%. However, I could not find evidence to support such a synergistic effect.
Horse Chestnut (Aesculus Hippocastanum) Seed Extract, 250 mg
Horse chestnut seed extract contains a compound called escin, which is believed to improve blood circulation, particularly in the legs. (10)
Research is limited, but some studies link horse chestnut seed extract with reduced leg swelling, suggesting improved blood flow in the lower extremities.
Casein Hydrolysate (Lactotripeptide VPP, IPP from NZ Grass-Fed Cow's Milk), 125 mg
Casein hydrolysate contains proteins called lactotripeptides from cow's milk.
These proteins are believed to normalize blood pressure. However, studies are limited, and the results are mixed and dependent upon the population. (11)
Studies involving Japanese and Finnish participants showed improvements in blood pressure following supplementation with these proteins, but no benefit was observed in participants from the United Kingdom or the Netherlands. (12)
Pine (Pinus Pinaster) Bark Extract, 100 mg
Pine bark extract comes from evergreen pine trees. It's believed to be rich in antioxidants that can negate the effects of oxidative stress in the body.
Animal studies have found pine bark extract can improve blood pressure. (13)
Several randomized controlled trials have evaluated the use of pine bark extract for managing cardiovascular disease and chronic venous insufficiency. (14)
However, the studies have been small, and there isn't concrete evidence to support the benefits or safety of pine bark extract for these conditions.
There is some evidence that taking pine bark extract can improve symptoms of erectile dysfunction, but the study included other ingredients not found in Redwood. (15)
L-leucine, 75 mg
L-leucine is an essential amino acid. It's a popular supplement among bodybuilders and athletes because it's believed to support muscle growth. (16)
L-leucine does not boost nitric oxide or support blood pressure. In fact, there's evidence that L-leucine blocks the formation of nitric oxide. (17)
I'm honestly not sure why it's included in this supplement.
Support for Claimed Benefits
Below is our summary of the available evidence for the claimed benefits of UMZU Redwood based on the available research:
Improves circulation

3

/5
Enhances nitric oxide production

3

/5
Boosts immune function

3

/5
Increases stamina

1

/5
Side Effects, Safety, and Dosage
Each bottle of UMZU Redwood is a 30-day supply and contains 60 servings.
Each serving is three capsules, and the recommended dosage is two servings per day for a total of six capsules per day.
UMZU recommends taking both daily servings of Redwood with food and suggests taking three capsules in the morning to provide energy for the day and three more capsules before exercising to boost endurance and performance.
If you exercise first thing in the morning, it's unclear whether it's recommended to take all six capsules in the morning.
There is no recommendation for how much time should be between the two doses.
Redwood contains milk protein in the form of casein hydrolysate, so it's not safe for anyone with an allergy or intolerance to dairy.
Vitamin C and garlic are considered safe and should be well tolerated by most healthy individuals without any side effects. (4, 6)
The upper limit for vitamin C is 2000 milligrams per day for adults.
Taking two servings of Redwood per day equals 2000 milligrams of vitamin C—not including any vitamin C from food.
While it's unlikely excess vitamin C will cause major side effects, too much can cause digestive upset and diarrhea. (18)
The safety of horse chestnut seed extract and pine bark extract have not been extensively studied. (14)
Horse chestnut seeds can interfere with blood clotting and increase the risk of bleeding if it's not properly formulated. (10)
Some people have experienced mild side effects from taking horse chestnut seed extract, including digestive upset, headache, dizziness, and itching.
It's always a good idea to check with your primary healthcare professional before starting a new supplement to review dosing, benefits, and risks.
Since some of the ingredients in Redwood may exhibit a blood pressure-lowering effect, anyone taking blood pressure medication should absolutely speak with their physician before taking Redwood.
Redwood should be avoided by pregnant and nursing women and immunocompromised individuals since not all the ingredients are known to be risk-free.
Cost
Each bottle of UMZU Redwood contains 60 servings and retails for $39.95, which equates to $0.66 per serving.
Since the recommended dosage is two servings per day, that's roughly $1.33 per day.
You can save 15%, bringing the cost per bottle down to $33.96, if you subscribe to receive the product on auto-ship every 30, 60, or 90 days.
UMZU offers a 60-day money-back guarantee on the first purchase of all their supplements.
Full details and contact information can be found on UMZU's website.
How It Compares
Most nitric oxide boosting supplements contain L-arginine and are marketed as exercise enhancing and muscle-building supplements. L-arginine is converted to nitric oxide in the body. (1)
There are also several "natural" nitric oxide boosters made from beetroot powder. Beets contain nitrates which are converted to nitric oxide in the body. (19)
These supplements typically range from $20–$30 for a 30-day supply, which puts UMZU Redwood on the high end of the price point.
Redwood contains ingredients that may support nitric oxide production, but it does not contain any ingredients that are directly converted to nitric oxide.
The Bottom Line
UMZU Redwood is a moderately priced supplement that may support circulation and blood flow.
It contains vitamin C and garlic, which exhibit potent antioxidant activity that can support nitric oxide production and boost immune system functioning.
However, you can easily obtain these ingredients from food sources.
The remaining ingredients in Redwood—horse chestnut seed extract, pine bark extract, and casein hydrolysate—are lacking evidence for efficacy and safety.
Additional Tips
Your cardiovascular health won't benefit from a supplement without exercise and heart-healthy food choices.
Regular physical activity can help improve circulation and blood flow with the added benefit of boosting your metabolism and building lean muscle.
Eating a diet rich in antioxidants, which means a variety of fruits and vegetables, nuts, whole grains, and dark chocolate, can help you naturally boost nitric oxide levels.
Thanks for your feedback!
In a few words, please tell us how this article helped you today.
Please let us know how we can improve this article by selecting your concern below.
Thank You! We appreciate your feedback.
*
Please select at least one topic:
Please Note: We cannot provide medical advice. This feedback will help us continue improving your user experience on WellnessVerge.
Please Note: We cannot provide medical advice. This feedback will help us continue improving your user experience on WellnessVerge.
At WellnessVerge, we only use reputable sources, including peer-reviewed medical journals and well-respected academic institutions.