Why You Can Trust Us
Every article and review on WellnessVerge is thoroughly researched and fact-checked by licensed health professionals. Our editorial team is made up of registered dietitians and medical doctors.
Every piece of content is also medically reviewed to ensure accuracy and alignment with sound scientific evidence and medical consensus. We only use peer-reviewed journals and reputable medical sources to form our conclusions and recommendations.
We operate with total editorial independence, and our editorial policies ensure that your well-being comes first. Based on our rigorous research, we only recommend products that are worth considering. We always disclose any ads or partnerships with brands featured on our site.
UMZU Review: Pros, Cons, and How It Works
UMZU utilizes quizzes to tailor a supplement regimen to support hormonal health. While there is some personalization in their recommendations, it is not personalized enough in comparison to working with a professional.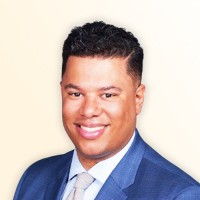 Medically Reviewed by
Anthony Dugarte, MD
Medical Reviewer
Anthony Dugarte, M.D., C.S.C.S. is a health and wellness writer and medical content reviewer. In addition to dedicating the last 8 years to medical research, Dr. Dugarte also has more than a decade of experience in strength and conditioning, nutrition, and rehabilitative exercise, as well as authoring and reviewing health and wellness-related content.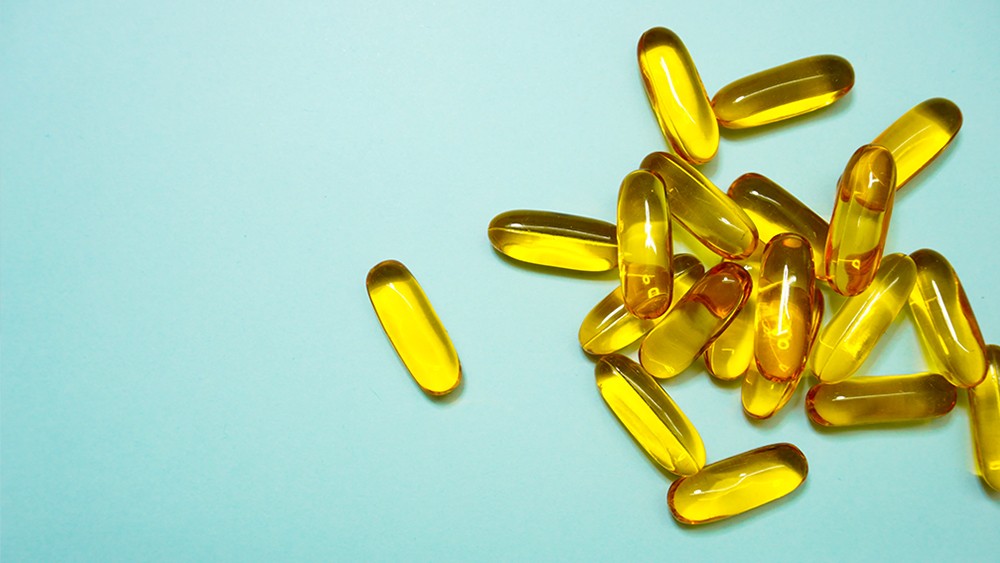 Pros

Research posted for every supplement ingredient
60-day money-back guarantee
Some personalization in recommendations

Cons

Monthly cost can be expensive if you have multiple health concerns
Not third-party tested
Quiz questions do not fully address health issues
No health professional support
How UMZU Works
UMZU is a supplement company that provides personalized supplements and health guidance based on your individual goals.
The company claims all of its products are natural, contain no fillers, and are research-backed.
The company founder is Christopher Walker, a previous neuroscience student at Duke University. He was inspired to create the company after being diagnosed with a pituitary tumor.
Umzu's catchphrase is to "challenge everything you think you know about hormones."
Christopher did not want to follow the traditional medical treatment route, and so he extensively researched natural ways to improve hormonal health issues.
To determine your supplement regimen, you start by completing a brief quiz on the UMZU website.
This quiz asks questions about your sex, age, level of knowledge on supplements, symptoms, and health goals.
Based on your answers, a specific supplement regimen is recommended.
This supplement regimen can include anywhere between 3–15 different bundled supplements or "stacks," based on how many health complaints you select on the quiz.
I took the quiz myself, which only took about 2 minutes to take. It was not very detailed, and I only selected 2 out of the many health problems listed.
The quiz lists several different health concerns or symptoms, such as brain fog, memory loss, bloating, inability to lose or gain weight, hormonal imbalance, blood sugar issues, circulatory health, or lack of energy.
Based on my answers, it recommended 3 different supplement stacks as the "best choice."
Their stacks are different types of supplements that appear to work together. Stacks are several supplements that serve a similar purpose and are "stacked" together, such as those that increase energy.
In addition to stacks, they suggested 12 more individual supplements that may also address my health needs.
UMZU sells many different types of supplements that they claim are all available in clinical doses, which are the doses shown in research studies to produce health effects.
Their different types of supplements include vitamins, minerals, probiotics, protein and collagen, and hormones.
Quality of UMZU's Recommendations
Based on your quiz answers, UMZU offers many different supplement regimen options to meet your health goals. In total, there are about 150 different types of supplements available.
The products address a variety of health concerns. Categories of products include:
Hormones and energy
Digestion and gut health
Muscle, bone, and skin health
Mood and cognition
Protein and fitness
Wellness and immunity
Each of these categories contains a variety of products that include blends of ingredients, like Redwood, or single vitamins, like vitamin D.
Out of 150 products, you can certainly find something that will help address your specific health concern.
The health quiz is very short and general in nature, where it asks you questions such as your sex, age, symptoms, and overall goals.
However, it doesn't ask you about any of your lifestyle habits, such as your diet, level of physical activity, or current supplements and prescription medications you are taking.
It also doesn't take into account any laboratory measures to determine if a supplement is even needed for certain conditions.
While I appreciate that there is a quiz to offer some personalization in what to take, it does not consider many of these important factors.
This can lead to overconsumption of certain ingredients, interactions with medications, and unwanted side effects.
In the very best-case scenario, some of the supplements recommended would simply be a waste of your money.
Quality of UMZU's Supplements
All of UMZU's ingredients are listed under an "Ingredient Library" on their website, which includes details on every ingredient the company uses.
In searching for any UMZU ingredient, you will be provided with an explanation of the most common uses of the ingredient, how to use it, all products that contain that ingredient, and several research studies to back up the ingredient's health claims.
UMZU claims its products contain the clinical doses of ingredients that have been shown in clinical studies to produce the health benefits needed. They also do not contain any fillers.
However, their products are not third-party tested or sealed. This means there is no proof the ingredients present on the label are actually present in the amounts listed.
UMZU has a team of professionals who play different roles, such as in marketing, engineering, technology, graphic design, and research.
However, other than the founder Christopher Walker, it is unclear if any of the other staff members have medical or science backgrounds. There are no physicians, APRNs, pharmacists, or registered dietitians on the team.
All of this is concerning, as it is not possible for only one scientist to keep up with such a large amount of research needed to maintain their product formulas.
Someone who works in marketing or engineering is not qualified to verify the safety and effectiveness of a supplement.
The About page says that every time you invest in an UMZU supplement, you will also receive educational support that empowers you to reach your hormonal goals and get complimentary product updates from their team.
However, they don't explain what type of education you will receive and from whom.
There is also no mention of any direct communication or support from the staff members once you are provided with your supplement regimen, should you have any questions or need further guidance.
Overall, the level of health professional support for UMZU is severely lacking.
Side Effects and Safety
Because there are over 100 different supplements available through UMZU, it is difficult to list all potential side effects of taking any of their supplements.
On the website, however, UMZU does have an ingredient library that lists all relevant info related to each ingredient.
As part of this library, the company includes recommended uses for each ingredient, if there is a recommended dietary allowance established by the FDA and relevant references in support of each ingredient.
The company does not specifically list any potential side effects of the ingredients. But they do list certain considerations in some situations, such as in those who are pregnant, breastfeeding, or who are immunocompromised.
Many of the ingredients in UMZU products are not regulated by the FDA and may come with side effects, such as the potential to interact with other medications.
However, UMZU does not do a very good job of being transparent about these potential risks.
There is also no third-party seal on any of their products. A third-party seal of approval would assure the purity of their products and confirm what is listed on the ingredient list is actually all that is present in the product.
It is also particularly concerning that, as a customer, you are not asked about your current diet, supplement, or medication regimen to determine what you actually need.
Leaving out this information can put you at risk for interactions or consuming toxic levels of ingredients without your knowledge.
Instead of relying on an online quiz, always speak to a healthcare professional before starting any new supplement regimen.
Nutrient deficiencies or toxicities can be a side effect of taking supplements that are not right for you. Additionally, hormones should never be managed on your own with supplements alone.
A healthcare provider can help review the risks versus benefits of taking them as well as any potential risk for interactions.
Cost
Your monthly supplement cost for UMZU can vary depending on whether you purchase an individual product, bundle, or stack.
It also can vary significantly based on your quiz answers and how many products are recommended to you.
If you select multiple health issues, chances are your supplement cost will be on the higher end of the range.
Individual products range in cost from $12–$55 per month.
Bundles and stacks range from $90–$220 per month, depending on the products. You get a small discount for purchasing bundles versus individual supplements.
There is a 60-day money-back guarantee if you're not happy with your purchase for any reason.
Comparison to Alternatives
There are several personalized supplement brands on the market, but UMZU is different in that it is primarily focused on hormonal issues.
UMZU is more expensive than some other personalized vitamin brands. Even so, they do not provide as much personalization based on their quiz.
The quiz does not address the current diet, lifestyle, supplements, or medications already being taken, all of which can alter the effectiveness of the supplement regimen.
The quiz is also not overly detailed. Additionally, there are no other tests required, such as a urine test or laboratory test, as some other companies do.
In not conducting additional tests, a lot of important information may be missed that could change the effectiveness of the supplement or even pose harm.
The personalized quiz is also not unique to UMZU. There are a few other personalized vitamin brands that also offer a similar health quiz, such as Thorne or Care/of.
However, both Thorne and Care/of have more detailed quizzes. Thorne also offers additional health tests and Care/of asks questions about your diet, current supplements, and medications.
It is important to know what supplements or medications you are currently taking, as they may interact with your recommended supplement regimen.
It is also equally important to provide recommendations based on your typical diet and supplements you are already taking so that you are not unnecessarily taking something you don't need.
Lastly, UMZU does not give you access to health professionals for support or guidance.
Persona, a similar brand, has health professionals on staff. Thorne also provides direct access to professionals through their professional database.
While all of these brands offer something a little different, they still do not replace the guidance from a health professional.
Your healthcare provider understands your health history and can provide personalized guidance on where to start.
Related: Top 7 Vitamin Subscription Services Compared
The Bottom Line
While the thought of a personalized supplement regimen sounds great in theory, UMZU's process lacks the amount of detail required to be truly personalized.
If I were to recommend a personalized brand, I would recommend a brand like Thorne or Persona that offers access to professionals and a more comprehensive approach.
Regardless, always consult with your healthcare provider for personalized guidance prior to starting anything new.
A Word from Our RD
Personalized recommendations based on quizzes are a step in the right direction to meet your health goals. They are a good starting point to begin a conversation with your healthcare provider.
Additionally, many ingredients present in supplements are present naturally in our food. It's important to first work with a registered dietitian (RD) to determine what nutrients, if any, may be lacking in your diet.
An RD is specifically trained to provide personalized nutritional recommendations based on your eating habits.
Always speak to your doctor to review your health concerns and determine the best plan for you.
Thanks for your feedback!
In a few words, please tell us how this article helped you today.
Please let us know how we can improve this article by selecting your concern below.
Thank You! We appreciate your feedback.
*
Please select at least one topic:
Please Note: We cannot provide medical advice. This feedback will help us continue improving your user experience on WellnessVerge.
Please Note: We cannot provide medical advice. This feedback will help us continue improving your user experience on WellnessVerge.