WellnessVerge is reader-supported. We may earn a commission when you make a purchase through the links on this page. Learn more about our process here.
Why You Can Trust Us
Every article and review on WellnessVerge is thoroughly researched and fact-checked by licensed health professionals. Our editorial team is made up of registered dietitians and medical doctors.
Every piece of content is also medically reviewed to ensure accuracy and alignment with sound scientific evidence and medical consensus. We only use peer-reviewed journals and reputable medical sources to form our conclusions and recommendations.
We operate with total editorial independence, and our editorial policies ensure that your well-being comes first. Based on our rigorous research, we only recommend products that are worth considering. We always disclose any ads or partnerships with brands featured on our site.
Care/of Vitamins Review: Pro, Cons, and How It Works
Care/of is a subscription service that supplies personalized vitamins based on the results of a health quiz. While it offers more personalization than buying individual supplements, it does not take the place of tailored guidance by a healthcare professional.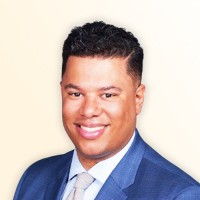 Medically Reviewed by
Anthony Dugarte, MD
Medical Reviewer
Anthony Dugarte, M.D., C.S.C.S. is a health and wellness writer and medical content reviewer. In addition to dedicating the last 8 years to medical research, Dr. Dugarte also has more than a decade of experience in strength and conditioning, nutrition, and rehabilitative exercise, as well as authoring and reviewing health and wellness-related content.

Pros

Flexible subscription terms
Convenient delivery and packaging
Transparency in sharing research on their products

Cons

No third-party certification
Does not offer consultations with a dietitian or nutritionist
Recommendations based solely on a brief online quiz
How Care/of Works
If you currently take vitamins, you may be wondering if they're the best choice for your individual health needs.
Care/of is a monthly subscription service that creates a personalized vitamin plan based on your answers to a health quiz.
They offer three different product categories — vitamins, quick sticks, and powders. You can also customize your subscription with additional ingredients called "boosts."
I went through the process of taking the online health quiz myself, where it asked me specific questions to determine my subscription. It took less than 5 minutes to complete.
Here are some of the questions they asked:
Current level of knowledge regarding supplements (informed, curious, or skeptical)
Current list of supplements, if any
Type of diet you follow
Details on digestion, energy, mood, and sleep habits
Based on my answers, Care/of suggested taking three different supplements – B-vitamins, a probiotic, and collagen.
Once the recommendations are made, you can choose which products to purchase. You are then enrolled into a monthly subscription that auto-renews.
However, you do have the flexibility to cancel or pause your subscription at any time.
The supplements are then delivered straight to your door in individual daily packs for 30 days.
There is also a mobile Care/of app you can use as an added tool to track your supplement pack orders.
Overview of the Product Line
As mentioned previously, Care/of offers three different product categories: vitamin capsules, powders, and quick sticks. You can also customize your subscription with additional ingredients called "boosts."
For each product description, the company provides details on the suggested use, ingredients, benefits and shares relevant research studies.
I appreciate the level of transparency that Care/of supplies, as this is important to help the consumer make an informed decision.
Vitamin Capsules
Care/of vitamin capsules include a variety of different vitamins and minerals intended to supplement the diet.
Depending on your needs, Care/of offers several options:
Letter Vitamins: These are single nutrient vitamin capsules such as B-complex, vitamin B12, vitamin C, and vitamin D. These may be recommended if a deficiency in these particular vitamins is suspected based on your diet.
Multivitamins: These capsules contain a variety of vitamins, minerals, and other natural ingredients to supplement daily needs. There are a few options, such as a general multivitamin, a multivitamin plus iron, or a prenatal multivitamin.
Minerals: These capsules contain minerals that our bodies need to function at their best. Care/of offers several single nutrient minerals such as calcium, iron, magnesium, and zinc, and may be recommended if a deficiency is suspected.
Herbs: These capsules are made from herbal plants thought to have medicinal properties. Examples include ginseng, ashwagandha, elderberry, and turmeric.
Probiotics: These are capsules made from the strains of the "good" bacteria thought to help aid digestion. Care/of offers a probiotic "blend" called The Harmonious Gut, claimed to support gut health.
Specialty: These are specialty capsules with various purported health benefits — adaptogenic mushrooms, astaxanthin, keratin, and fish oil. An adaptogen is an ingredient that may lower the stress response.
Powders
Care/of also makes powdered protein supplements intended to provide various health benefits. There are two specific powders they offer — collagen and protein.
The instructions for use are to mix two scoops in 8–10 ounces of hot or cold liquid daily.
Collagen Powder:
Collagen is the most abundant protein in the body and is responsible for our skin's elasticity and structure. It also may support joint health.
Care/of collagen comes in a hydrolyzed powder form, which is easier for the body to digest and absorb.
They offer an unflavored version and lemon passion fruit, matcha, and vanilla oat creamer flavors that you can mix with your favorite beverage.
Protein Powder:
Protein is an essential nutrient for a healthy diet that many people don't always get enough of.
Care/of has several complete protein powder options, including dairy-based whey and plant-based protein varieties.
Their protein powder comes in vanilla and chocolate flavors.
Quick Sticks
Care/of also makes "quick stick" powders, or what they call "extras." These are more targeted nutrients intended to support specific health concerns, such as stress, fatigue, or poor sleep.
They are considered something extra to complement other core vitamin and mineral supplements you may be taking.
The instructions for use are to empty the contents of the quick stick directly into your mouth and let it dissolve for a few seconds. Therefore, you do not need to mix it in with any liquid.
There are four options for quick sticks.
Dream Team: These quick sticks are claimed to provide on-the-go sleep support. Its main ingredient is melatonin, which may help support a healthy slumber. (1)
Extra Batteries: This quick stick is intended to supply on-the-go energy support. It contains a mix of vitamin B12, citicoline, and caffeine claimed to provide energy, focus, and improved attention span. It is orange flavored. (2)
Gut Check: This quick stick contains specific probiotics which may aid in digestion. It has a probiotic blend of 2 bacterial strains – Bifidobacterium longum BB536 and Bifidobacterium animalis subsp. Lactis B1C1 B). It is blueberry flavored.
Pocket Protector: This quick stick contains probiotics intended to improve immunity. It has a probiotic blend of 2 strains — Lactobacillus rhamnosus SP1 and Bifidobacterium lactis BL-04. It is red berry flavored.
Boosts
The Care/of product line also has "boosts" as add-ons intended to provide additional health benefits.
They are in powder form and can be mixed in with 8–10 ounces of a cold beverage on its own, mixed with protein, collagen, or smoothies.
Care/of makes four different boost options, all with exciting nicknames.
Superberry:
Otherwise known as "The Antioxidant Ace," this boost product is made from 11 superfruits such as acerola cherry, acai, and goji berry.
It claims that it can help stimulate collagen production and healthy immune function.
Its recommended use is to mix two teaspoons in 8–10 ounces of cold water, protein water, or smoothies.
Creatine:
Also called "The Muscle Maker," this product contains creatine solely. Creatine is an amino acid said to help you build energy and enhance physical performance.
It comes in single-serving packets, which can be mixed with 8–10 ounces of protein in water, or in water alone.
Electrolytes:
Also called "The Comeback Kid," this boost contains a mix of electrolytes, antioxidants like vitamin C, and minerals intended to support hydration and act as a hangover cure.
It comes in single-serving packets that are mixed with 8 ounces of water or a protein shake. On its own, it is said to taste like coconut water.
Maca:
Also known as "the energy root," maca is an herb sourced from Peru known as an adaptogen. An adaptogen is an herb that may help you better deal with stressful situations.
It comes in single-serving packets that can be mixed with a protein drink, smoothie, water, or favorite hot beverage.
Quality of Ingredients
All Care/of products are produced in a GMP-certified facility (good manufacturing practices facility), ensuring high safety and quality standards.
However, they are not third-party tested, which ensures the ingredient label is accurate and reflects what is actually present in the product.
Without this designation, you cannot fully guarantee that the highest level of safety and quality standards are met.
Care/of is very transparent on their ingredients and their effectiveness. For example, they have an online library that includes information on every ingredient in their products, their possible benefits, and any relevant research.
They include all research, not just studies that back their claims.
They assign a grade to each product based on the extent of the available research – from "limited research" to "very strong research."
As a health professional, I appreciate this transparency, as it can be challenging to find a supplement company that offers this.
Quality of Personalized Supplement Recommendations
Professional Involvement
Care/of does have a scientific advisory board that was involved in creating the health quiz questions.
However, it is not clear if these health professionals are involved in creating the products themselves.
The company states that its products are vetted by "vitamin industry experts." I'm not entirely sure what that means, as that could just be someone that has experience selling vitamin supplements.
That doesn't guarantee that they are a qualified health professional with the scientific background required to create a safe and effective product.
Care/of does not employ Registered Dietitians or health professionals to be available for questions or provide guidance on the use of their products.
While the quiz is a good start to get an idea of what you may need, I would suggest that your medical provider evaluate your Care/of recommendations before starting.
How Recommendations Are Made
Supplement recommendations are made solely on your answers to an online quiz. The quizzes are created using AI-powered technology and knowledge from scientists and nutrition experts on Care/of's scientific advisory board.
To create a personalized recommendation, the quiz asks questions about your current supplement regimen, medical history, and health goals.
While there is some personalization in doing this, it is not giving the complete picture of your health.
And while the type of products recommended is somewhat individualized, the dosages are not. This could mean that you are getting more than you need or not enough.
In addition, blood work is not obtained. Getting an entire vitamin panel gives you the complete picture of your vitamin levels and what you need to supplement.
Without this information, you are really getting just a best guess estimate of what you need.
So even though Care/of does try to offer personalization, it is not enough to be a stand-alone recommendation.
Only a medical professional would be able to suggest a particular dose based on your current lifestyle, medications, current supplements, and bloodwork.
Cost
The cost for Care/of can vary significantly based on your personalized recommendations.
Monthly subscriptions can start as low as $5 for a 30-day supply or upwards of $100–$200 if you have a lot of supplements to take.
You do have the ability to add or remove recommended products, which can alter the cost.
Care/of offers a 50% discount on your first order, which is an excellent incentive. Shipping is free on orders over $20.
Care/of products ship to all 50 states as well as verified addresses in Canada.
They also recently partnered with Target to offer some of their product lines at Target locations.
Using a subscription-based service like Care/of likely may save you money compared to buying each product individually.
How Care/of Compares to Alternatives
There are several other personalized supplement companies on the market – the brands most similar to Care/of are Persona, HUM, and Nurish by Nature Made.
Like Care/of, these companies all sell various products such as vitamins, proteins, herbs, probiotics, and specialty supplements.
They all also offer online quizzes just like Care/of as part of their screening process.
Persona's quiz is the most comprehensive of them, as it also includes a section on potential medication-nutrient interactions.
This is a definite plus as some prescription medications can render nutrition supplements less effective or vice versa.
Compared to these brands, Care/of is very transparent with sharing the available research on their products, even if it is not always positive.
The most cost-effective brand of the four is Nurish by Nature Made.
Both Persona and HUM have a Registered Dietitian on staff for support if questions arise, while Nurish and Care/of do not. In my professional opinion, offering this type of support is a crucial feature to offer more personalization.
The only brand out of the four that is third-party tested is Nurish by Nature Made, which is USP-certified. This seal of approval helps provide added peace of mind that the products are held to the utmost quality and safety standards.
I would choose a subscription service that is either third-party certified or has health experts available to consult with if needed. Unfortunately, Care/of does not have either of these features.
With that said, I would suggest Nurish by Nature Made or Persona over Care/of for someone looking for that added peace of mind.
I would especially recommend Persona for someone with a more complicated medical history or who takes medications, as their quiz takes more of that into account.
However, Care/of may be a good choice for someone new to taking supplements, as their quizzes are brief and they have fewer options to choose from.
Frequently Asked Questions About Care/of
What is Care/of?
Care/of is a subscription service that creates personalized vitamins based on your results from a health quiz.
How personalized are Care/of's products?
Care/of supplements are somewhat personalized based on your quiz answers. They provide good supplement suggestions based on your goals but do not personalize the actual doses.
The recommendations also do not take into account important factors such as medical history or potential medication interactions, which can affect the types of supplements that would be safe for you.
For 100% personalization, seek the advice of a medical professional.
Are Care/of products third-party tested?
Care/of products are produced in a GMP-certified facility for good manufacturing processes but are not third-party tested. Without third-party testing, you cannot be entirely certain that what is listed on the ingredient label is present in the product.
Are Care/of products vegetarian or vegan-friendly?
Yes, most of Care/of products are vegan or vegetarian friendly. Any product that meets this designation will include a badge on the label that designates "V" for vegetarian or "VG" for vegan.
What if I'm not happy with Care/of products?
Care/of offers a 30-day money-back guarantee return policy. Their subscription terms are also very flexible in that you can cancel at any time without a penalty.
What is Care/of at Target and how does it work?
Care/of at Target is a separate product line available only at Target stores. This line contains different supplements such as multivitamins, prenatal vitamins, and other purposes such as energy or immunity.
Care/of researched hundreds of studies to find the most effective ingredients to create this Target line of products. They are available for purchase on Target.com and in Target stores across the United States.
How do I choose between Care/of at Target and the personalized subscription line?
The Target line is ideal for someone who is not needing as much personalization and just wants the convenience of buying their products in a store.
For this line of products, you do not have to take a quiz or wait for a recommendation, and so it may be an easier choice for someone just looking for a high-quality, well-researched vitamin supplement.
The Bottom Line
Care/of may be helpful for someone who wants to improve their health but is feeling overwhelmed by all of the supplement brands out there.
A vitamin subscription service, like Care/of, can help you focus more on taking just the supplements your body actually needs.
Signing up for a monthly subscription that automatically renews can also help you be more consistent with taking your vitamins. The most significant benefits of taking any supplement come from taking them consistently.
Even though personalized vitamins such as Care/of have their benefits and are incredibly convenient, they still do not take the place of professional guidance.
Always work with a doctor or registered dietitian who can provide a comprehensive assessment of your health needs.
A Word from Our Dietitian
If you're looking to improve your nutritional health, start by getting a full blood work panel to determine your needs.
Then, work with a registered dietitian or medical provider to have a personalized plan created for you.
This is going to deliver a more individualized experience than any personalized vitamin subscription can provide.
While supplements can help fill in the nutrition "gaps" in our diet, they are still not a magic bullet to better health.
Making healthier lifestyle choices such as following a balanced diet and exercise routine will yield more extensive benefits than any single supplement.
Thanks for your feedback!
In a few words, please tell us how this article helped you today.
Please let us know how we can improve this article by selecting your concern below.
Thank You! We appreciate your feedback.
*
Please select at least one topic:
Please Note: We cannot provide medical advice. This feedback will help us continue improving your user experience on WellnessVerge.
Please Note: We cannot provide medical advice. This feedback will help us continue improving your user experience on WellnessVerge.