WellnessVerge is reader-supported. We may earn a commission when you make a purchase through the links on this page. Learn more about our process here.
Why You Can Trust Us
Every article and review on WellnessVerge is thoroughly researched and fact-checked by licensed health professionals. Our editorial team is made up of registered dietitians and medical doctors.
Every piece of content is also medically reviewed to ensure accuracy and alignment with sound scientific evidence and medical consensus. We only use peer-reviewed journals and reputable medical sources to form our conclusions and recommendations.
We operate with total editorial independence, and our editorial policies ensure that your well-being comes first. Based on our rigorous research, we only recommend products that are worth considering. We always disclose any ads or partnerships with brands featured on our site.
310 Meal Replacement Shakes Review: Pros, Cons, and Is It Worth It?
310 Shakes are a line of vegan protein meal replacement powders intended to take the place of higher-calorie food choices. I believe that the product is average at best in nutritional value and cost.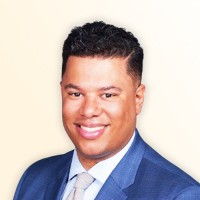 Medically Reviewed by
Anthony Dugarte, MD
Medical Reviewer
Anthony Dugarte, M.D., C.S.C.S. is a health and wellness writer and medical content reviewer. In addition to dedicating the last 8 years to medical research, Dr. Dugarte also has more than a decade of experience in strength and conditioning, nutrition, and rehabilitative exercise, as well as authoring and reviewing health and wellness-related content.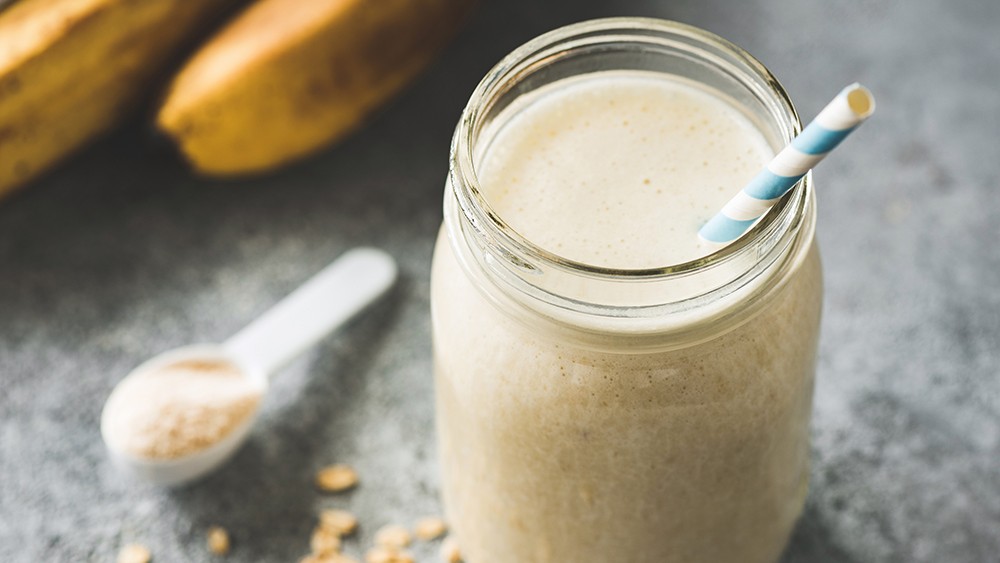 Pros

A registered dietitian is available to oversee customer nutrition questions
Appropriate for people on vegan, paleo, and ketogenic diets
Convenient way to reduce calories during mealtimes

Cons

No third-party testing seal to guarantee safety and purity of the product's ingredients
Several reviewers on Amazon complain of chalky texture and bad taste with a need to camouflage flavor by adding ingredients
No outstanding nutritional value besides the protein content
What Are 310 Shakes?
310 Nutrition Shakes are a line of meal replacement supplement powders that vaguely claim on their website to promote weight loss.
The company claims that its product is organic and markets to customers following vegan, ketogenic, paleo, and gluten-free diets.
The shake comes in 14 different flavors, including some that are seasonal.
Every flavor's ingredient, calorie count, and macronutrient breakdown (protein, carbohydrate, and fat content) are similar. The ingredient differences are in their added flavors.
310 Nutrition shake powders contain 110 calories per 1 scoop serving. This includes 15 grams of protein, 7 grams of carbohydrates, including 5 grams of fiber, and 2 grams of fat.
There is no third-party testing seal on the product to show that ingredients have been tested for purity.
Because the FDA does not regulate supplements, most healthcare professionals recommend choosing third-party tested supplements for patient safety.
The company has a registered dietitian (RD) on staff available to field customer questions.
The RD also writes nutrition blog posts on 310 Nutrition's private Facebook page and includes recipes that use the shake powders and other 310 Nutrition supplemental products as ingredients.
On the website's frequently asked questions section, the RD recommends using the product in smoothie recipes with ingredients like fruit, vegetables, and nut butters to make the product tastier.
These ingredients also add enough nutrition and calories to consider it a complete meal replacement.
The company offers a 30-day money-back guarantee. The website lists clear options for communicating questions or concerns via telephone, email, or chat line.
Are They Effective?
310 Nutrition is careful not to make specific health claims on their packaging; therefore, it is difficult to determine the effectiveness if no claims are made.
Still, their website uses general statements like "supports your weight-management goals" and advertises low fat, calorie, and net carbohydrate content to imply the weight loss intent of the product.
In general, protein shakes or calorie-controlled meals can help support weight loss and increase metabolism and muscle mass.
A 2019 systematic review and meta-analysis of 23 studies did show that meal replacement shakes can be a more effective tool for weight loss in patients followed for one year, compared to weight loss plans that didn't use meal replacement drinks. (1)
Summary
While there is clear evidence that meal replacement shakes and protein support weight loss, there are no studies specifically using 310 Meal Replacement Shakes.
Evaluation of Ingredients
310 Nutrition claims to use only organic ingredients. Each 310 Shake combines Tri-Plex Protein Blend, Organic Fiber Superfood Blend, organic coconut creamer, and organic flavors.
Tri-Plex Protein Blend, 15 g
This blend includes pea protein isolate, brown rice protein concentrate, and pumpkin protein. The combination adds up to 15 grams of protein per one scoop serving.
The product does not itemize how much of each kind of protein is in its blend.
Pea protein is considered a complete protein, which means it contains all nine essential amino acids. (2)
Consuming all nine amino acids is essential to build and maintain healthy body composition.
Eating brown rice protein after exercise has been shown to improve body composition just as effectively as whey protein in a 2013 study involving college-aged males. (3)
While both pumpkin seeds and pumpkin flesh have known health benefits, there isn't much research available on the benefits of pumpkin protein powder.
The recommendation for daily protein is at least 0.8 grams per kg, which means that a 150-pound person should get around 68 grams each day.
This means each meal should have at least 20 grams of protein. However, the 15 grams included in the product on its own is shy of what is recommended for a meal.
Summary
While there are documented benefits for body composition for pea and brown rice proteins, pumpkin protein is less researched. 310 Shakes do not provide enough protein in one scoop to meet average meal protein recommendations.
Organic Fiber Superfood Blend
310's Fiber Superfood Blend consists of tapioca fiber, powders from alfalfa, apple, beet, broccoli, chaga mushroom, chlorella, ginger root, spinach, spirulina, and turmeric.
While the exact amount is not listed, I did a bit of math to figure it out.
According to the nutrient label, 5 grams of this remaining 14 grams is fiber, which leaves 9 grams for the remaining superfood ingredients, coconut creamer, sweeteners, and flavors.
While this is an impressive list of healthy foods, it's hard to know how much of each of these ingredients is in the powder.
As one example, the nutrition label says each scoop contains 0% DV of potassium. However, both spinach and beets are good sources of potassium. This means we don't know what important nutrients are missing. (4)
Summary
While superfood ingredients are listed, the small quantities included can't equal full serving sizes. Therefore, we can't be confident with the amount in the product.
Remaining Ingredients
Coconut creamer is used to improve the product's texture. It includes coconut oil, rice syrup solids, pea powder, sodium citrate (a preservative), tricalcium phosphate (for added calcium), and sunflower lecithin (to keep ingredients combined).
The products are sweetened with Stevia and monk fruit extract as a calorie-free alternative to sugar.
These sweeteners are derived from plants, so some consider them safer than other non-nutritive sweeteners, but the evidence remains mixed. (5)
Summary
The remaining ingredients are intended for low and no-calorie taste and texture improvements.
Side Effects, Safety, and Dosage
It's always best to talk to your doctor before trying supplements to be sure that they are safe for you.
I appreciate that 310 Nutrition's registered dietitian makes this statement in a frequently asked questions section on the company website.
There is some risk that the use of meal replacements over real food may result in nutrient deficiency, so proceed with caution.
While the product claims to be gluten and dairy-free, the label also indicates that the product is made in a facility that processes milk and wheat products.
This may be a reason to avoid the product if someone has severe wheat or dairy allergy.
The product also contains coconut, which can cause an allergic reaction in people with tree nut allergies.
Without a third-party testing agency checking for the purity of the product, there's a possible danger of contaminates. (6)
The dosage of 310 Meal Replacement Shakes is one 29-gram scoop mixed into the consumer's liquid of choice. The amount of liquid is not specified.
The website recommends using the product as a meal replacement twice daily.
Cost and Where to Buy
Customers can purchase 310 shake powders directly from their website. The cost is $68 for a 28-serving package, which is $2.42 per serving.
Customers can buy a smaller, 14-serving package for $39, which is $2.79 per serving. The price is comparable on Amazon.
There is an option to become a monthly subscriber, which brings the price down to $51 for 28 servings, or $1.82 per serving.
The requirement for getting the subscriber price is to purchase the product for at least two months. There is a customer service number to call and cancel at any time.
The subscriber price is lower than comparable meal replacement powders on the market, so this is an average price for people who choose to use meal replacement supplement powders.
How 310 Shakes Compare to Alternatives
There are new supplemental meal shakes constantly emerging, which makes the market both competitive and confusing for consumers.
Many people find it convenient to consume meal replacement shakes when they don't have time to prepare meals on a busy day.
While I don't generally recommend meal replacement powders, some are more balanced than others.
For example, Orgain Organic Protein + 50 Superfoods is at a comparable price, also marketed as organic, and is higher in all macro and micronutrients, making it a more complete meal replacement than 310 Shakes.
Other options might include brands like Soylent or Huel, which also provide balanced meal replacement shakes.
Huel is higher in protein and slightly less expensive than 310 Shakes at about $2.12 per pouch.
Soylent has 20 grams of protein but is more expensive at $2.69 per bottle. The benefit of Soylent is that it is widely available at most national retailers.
While these are all similar options, the one you choose may come down to flavor and cost.
Summary
If I were to recommend a meal replacement supplement shake for a patient, I would choose one that has a more balanced vitamin and macronutrient profile than what 310 Nutrition offers, like Orgain Organic Protein.
The Bottom Line
310 Shakes are an average cost and average value meal-replacement option.
While I appreciate that there is a registered dietitian on staff to answer customer questions, this does not add nutritional value to the actual product.
To truly make this product a healthy and tasty meal replacement, consumers need to get creative and add ingredients to turn it into a smoothie.
Ultimately, adding ingredients may add more calories, cost, and effort than the customer would have invested if they made a nutrient-rich salad for lunch instead.
Additional Tips
When it comes to weight loss, as a registered dietitian, I always recommend healthy, low-calorie whole foods long before recommending meal-replacement supplements.
Whole foods are what humans were designed to eat, whereas extracts from foods in the form of reduced-calorie powders are a recent invention.
One advantage of choosing whole foods over supplements is that you're getting all the nutrition the food was intended to offer, with nothing taken out.
Food is also FDA regulated, which means that, unlike supplements, a governing body is watching out for your safety.
Registered dietitians are nutrition experts who can personalize safe weight-loss strategies and help people reach their goals. To find one in your area, visit the Eat Right website.
Thanks for your feedback!
In a few words, please tell us how this article helped you today.
Please let us know how we can improve this article by selecting your concern below.
Thank You! We appreciate your feedback.
*
Please select at least one topic:
Please Note: We cannot provide medical advice. This feedback will help us continue improving your user experience on WellnessVerge.
Please Note: We cannot provide medical advice. This feedback will help us continue improving your user experience on WellnessVerge.
At WellnessVerge, we only use reputable sources, including peer-reviewed medical journals and well-respected academic institutions.