WellnessVerge is reader-supported. We may earn a commission when you make a purchase through the links on this page. Learn more about our process here.
Why You Can Trust Us
Every article and review on WellnessVerge is thoroughly researched and fact-checked by licensed health professionals. Our editorial team is made up of registered dietitians and medical doctors.
Every piece of content is also medically reviewed to ensure accuracy and alignment with sound scientific evidence and medical consensus. We only use peer-reviewed journals and reputable medical sources to form our conclusions and recommendations.
We operate with total editorial independence, and our editorial policies ensure that your well-being comes first. Based on our rigorous research, we only recommend products that are worth considering. We always disclose any ads or partnerships with brands featured on our site.
Factor Meals Review: Pros, Cons, and How It Works
Factor is a company that prepares and delivers nutritious meals to your door. It is a good option for someone who wants to eat healthily but doesn't have the time or desire to cook.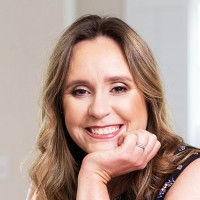 Medically Reviewed by
Ana Reisdorf, MS, RD
Registered Dietitian Nutritionist
Ana Reisdorf is a registered dietitian nutritionist with 14 years of experience in the field of nutrition and dietetics. She graduated from UCLA in 2002 with a degree in psychology and women's studies and completed her master's degree from Central Michigan University in 2010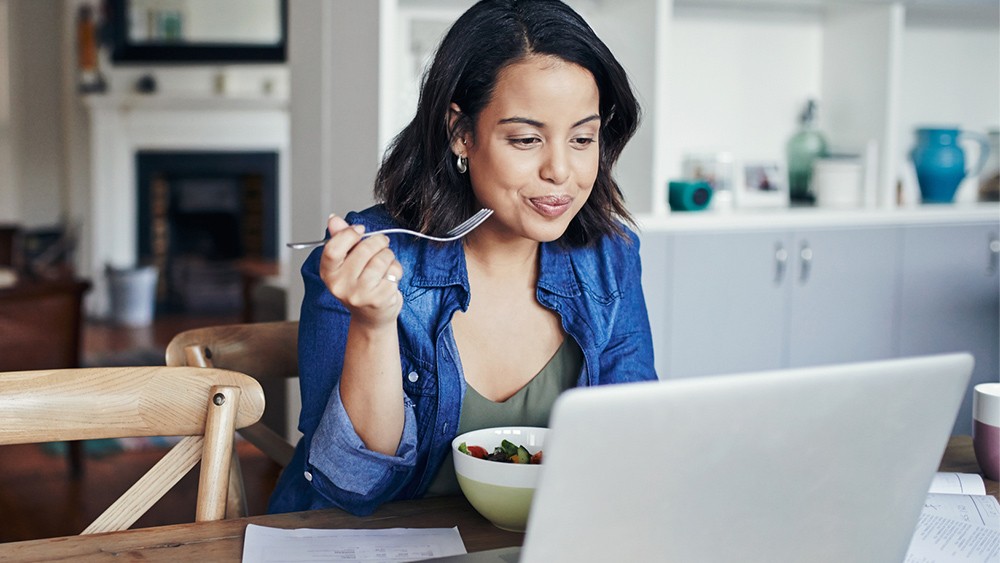 Pros

Convenient, pre-made meals
Recipes designed and approved by registered dietitians
Accountability provided
Suitable for many different diet plans
Meals are nutritious

Cons

Expensive
Some meals are high in sodium
Doesn't teach you how to prepare your own meals
May be a concern for those with food allergies due to potential cross-contamination
How Factor Meal Service Works
Factor, formerly known as Factor 75, is a subscription-based meal service that delivers freshly prepared nutritious meals to your door.
Factor's slogan is "Healthy Eating, Made Simple."
All of Factor's meals are freshly cooked from scratch, not frozen, and are said to stay fresh in your refrigerator for up to 7 days.
The meals are delivered weekly, and the cut-off point to order is Wednesday at 11:59 pm CT, one week prior to delivery. You also have the flexibility to pause and skip up to four weeks of deliveries if needed.
The meal recipes are created by registered dietitians and are delivered fully prepared and ready to heat up either in the oven or microwave.
These types of delivery services are becoming more and more popular as the demand for both convenient and healthy meals increases.
There has been some research demonstrating that meal delivery services such as Factor can encourage healthy eating. (1)
Depending on the plan, you can choose anywhere from 4 to 18 single-serving meals per week. There are over 20 dietitian-designed weekly meal options to choose from to avoid getting bored.
You start by selecting your own meals based on your preferences, diet restrictions, or allergies.
After you've made your initial meal selections, you can choose to have Factor staff craft your orders going forward to save you time. They select your meals based on your meal history, preferences, and diet restrictions.
Factor meals can be suitable for the following diets and preferences:
Low-calorie
Low-carb
Paleo
High-protein
Gluten-free
Dairy-free
Spicy
In reviewing all of the different menu options, there seems to be a good variety.
I like how many of them are high in fiber and protein, which are necessary for a healthy and satisfying meal. However, some of them are pretty high in sodium. (2)
Nutrition Coaching Packages
Factor also offers a 20-minute complimentary nutrition coaching consultation with a registered dietitian to get you started with the right plan.
In addition, they have two paid nutrition coaching options if you need additional support.
20-Minute Complimentary Consultation
During this 20-minute complimentary call, you will speak to one of Factor's registered dietitians on staff.
On Factor's booking page, you can view the bios and philosophy of each registered dietitian to determine who may be the best fit for you.
You can then select that dietitian and book a complimentary call to discuss your nutrition questions and health goals, and get direction on the best Factor meals based on your goals.
1-Month Nutrition Coaching Package
This paid nutrition coaching package includes the following services:
Personal wellness coach with chat messaging option
Digital Diet Dashboard
One month of bi-weekly coaching sessions
Virtual Food Log
Access to Factor's "Back to the Basics" course, which guides you through the basics of nutrition and wellness
The cost for this package is $139.99 per month.
3-Month Nutrition Coaching Package
This paid nutrition coaching package includes all of the same services as the 1-month package, but at only $99 per month. They offer a better value as you are committing to a longer time frame.
Signing up for this enhanced level of support and accountability can help you make the most of this program and create a more personalized plan for your needs.
Summary
Factor is a freshly prepared meal delivery service that also offers nutrition coaching to guide you in eating healthy.
Many of their meals are healthy and well-balanced, but some are high in sodium and may not be suitable for those with cardiovascular problems.
Factor Meals' Scorecard
The Factor meal service was objectively evaluated by a dietitian based on the following criteria:
Evidence-Based

4

/5
Easy to Follow

5

/5
Customization

4

/5
Sustainability

4

/5
Safety

4

/5
Value for the Price

4

/5
Accountability

5

/5
Overall Rating:

4.3

/5
Does It Work for Weight Loss?
Factor says their program takes the stress out of healthy eating by delivering fresh, ready-made meals to your doorstep. Doing this can make it a lot easier to eat healthy.
While their meals are not specifically designed for weight loss, they do have low-calorie options of 600 calories or less.
If you're trying to lose weight, it's also important to keep your calories in check for the rest of your meals as well.
For example, if you are eating Factor meals three days a week but then eating unhealthy the rest of the time, you probably won't experience a significant change in your weight.
Depending on your usual diet, Factor meals may be significantly more nutritious. Many Factor meal options are high in fiber and protein, which may also help with weight management. (3)
However, many of their meals are also high in sodium, with some having close to half of the daily recommended intake in one meal.
If your main goal is weight loss, this may not sound like a major problem right now; however, high sodium intake long-term can increase your chances of health problems.
In particular, high sodium intake over the long term may put you more at risk for water retention, high blood pressure, and heart disease. (4)
Thus, I would suggest looking for Factor meals that are less than 800 milligrams of sodium per serving. This will help make it easier to stay within the recommended daily limit of 2300 milligrams of sodium per day. (5)
There are no official studies done on Factor supporting its claims, other than customer reviews. However, the nutritional makeup of the meals can be conducive to weight loss, as well as the meals that are less than 600 calories.
The nutrition coaching (complimentary and paid packages) can further support your weight-loss efforts, as you are working one-on-one with a professional to motivate and guide you.
Summary
Factor offers convenient and nutritious meal options and nutrition coaching services that can support weight loss.
Many of the meal options are 600 calories or less, and registered dietitians are available to help you work towards your goals.
Advertisement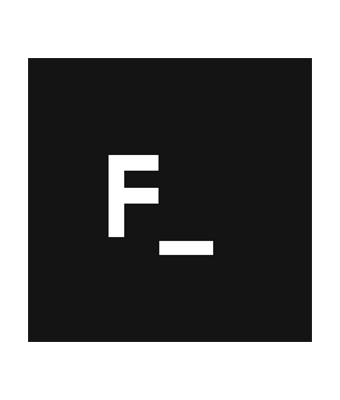 Get Started With Factor_
Factor provides convenient and many nutritious meal options that are high in fiber and protein, which may also help in weight management.
Sustainability
This program can be sustainable for someone who prioritizes convenience and health above all else. There are over 20 different meal options to choose from each week, which helps reduce the likelihood of getting bored.
The added support and guidance from the paid nutrition coaching can also add to the sustainability factor, as this helps you in selecting the best meals for your needs every week.
However, if you're on a tight budget, this program may be harder to sustain. Most Factor meals start at $11 per meal, which is significantly more than preparing a healthy meal yourself from scratch.
This cost could add up over time and may not be worth it for someone who enjoys cooking and just wants to cook healthier meals.
Summary
Factor's program is sustainable for most people who prioritize convenience and health. If cost is a factor, it may be a bit difficult to continue purchasing these meals long-term.
Accountability
One free 20-minute nutrition coaching consultation is offered upon purchasing the Factor meal subscription service.
Additional coaching is also offered by dietitians at a fee of $139.99 per month (1-month option) or $99.00 per month (3-month option).
The company promotes these sessions as a place to receive personalized guidance on the best meals and plans to choose from, as well as any additional nutritional support and accountability.
I appreciate that the support is provided by credentialed experts, as many other companies use general "coaches" who lack the experience and expertise necessary to provide this type of guidance.
I would therefore consider the accountability provided to be of high quality.
Summary
Factor offers accountability in the form of both free and paid coaching packages to suit your needs.
Consistent accountability is provided as part of the paid packages, which can help you better adhere to the meals and maximize the program's benefits.
Value for the Price
The overall cost for the meals is a little pricey compared to others. However, the meals are fresh instead of frozen, which adds another element of quality, and they likely taste better as well.
Prices range from $11–$15 per meal, depending on your plan. The more meals per week you order, the less it costs per meal. There are no delivery fees tacked into the price.
For example, here is a cost comparison of ordering 4 meals per week versus 18:
$11 per meal if you order 18 per week
$15 per meal if you order 4 per week
These prices may be worth it if it saves you time and energy, and you enjoy the taste of the meals. Eating nutritious meals improves health, and you can't really put a price tag on that. (6)
Summary
If improving your health and getting more time back are priorities for you, you will likely find Factor to be of value. Their meals are freshly made from scratch and contain high-quality ingredients.
Safety
Factor meals are safe for most people – except for two groups.
First, there is a small risk for those with food allergies. The company states there may be cross-contamination with other potential allergens in their facilities.
Second, I would not recommend these meals for someone with high blood pressure. This is because most of the meals are too high in sodium and contain up to 800–900 milligrams per serving.
For someone with high blood pressure, I would look closely at the sodium content and choose more meals in the 500–600 milligram range.
It is difficult for prepared meals to be very low in sodium, as sodium adds flavor and helps preserve the food, but you can build more flavor using no-salt seasonings, herbs, and spices.
Summary
Factor meals are generally safe for most people – unless you have food allergies or high blood pressure, due to the sodium content of many of the meals.
You can lower your salt intake by choosing Factor meals lower in sodium and adding natural herbs and spices to enhance flavor.
How Factor Meals Compares to Alternatives
There are two other meal delivery programs most similar to Factor – Freshly and Sunbasket.
All of these programs create prepared, healthy meals that can be delivered to your door. Freshly is more similar to Factor as all of its meals are prepared, while Sunbasket also sells "meal kits" where you have to prepare the meal yourself.
If you order at least 12 meals per week, Freshly is the lowest priced of the three and starts at $8.99 per meal. Both Sunbasket and Factor have similar pricing starting at $11 per meal.
All three services offer different dietary options for meals, including lower-calorie meals for weight loss, but Factor has the most extensive array of options for specific diets.
Factor also has another step up above the others as the only program that offers the accountability and coaching of registered dietitians.
Sunbasket's meals are approved by registered dietitians, but there is no nutrition coach available on staff. Freshly does not have registered dietitians involved in their process.
Similar to Factor, both Freshly and Sunbasket meals are often high in sodium. However, it's not always easy to lower the sodium past a certain point, as it provides flavor and extends the shelf-life.
Summary
Factor, Freshly, and Sunbasket are three freshly-prepared meal delivery programs that deliver fresh meals to your door.
All three are good options, but I would choose Factor as it also offers accountability and support from a nutrition coach to help you reach your goals.
Related: Best Meal Delivery Services for Weight Loss of 2022
Frequently Asked Questions
What is Factor?
Factor is a subscription-based meal delivery service that delivers prepared, nutritious meals to your door.
Are Factor meals suitable for different diets?
Factor offers several different types of meals to match dietary needs and preferences, such as keto, plant-based, low-calorie, low-carb, paleo, high-protein, gluten-free, dairy-free, and spicy.
Can Factor meals help you lose weight?
Factor's program is not designed specifically for weight loss. But, many of the meals offered are 600 calories or less, which can fit into a weight loss program.
How much do Factor meals cost?
The cost starts at $11 per meal, depending on how many meals you order per week. You can save per meal by ordering more meals in total.
Can I skip meal delivery, or do I get charged if I do?
Yes, you can skip up to 4 weeks of delivery at a time without being charged. In order to skip for the following week, you have to do it by Wednesday at 11:59 pm CT the previous week.
The Bottom Line
Meal delivery services such as Factor can help reduce the time and effort to prepare and eat a healthy meal.
The support from a Factor registered dietitian and nutrition coach can also add to the personalization of these meals and tailor them to your goals.
Factor is a good service if you want to improve your diet but don't have the time or genuine desire to prepare all of your meals.
Having a healthier meal delivery option like Factor can improve your eating choices.
I often suggest meal delivery services to my clients who want to improve their diet and value convenience. They are a wonderful alternative to highly processed, high-calorie takeout food.
If you aren't sure if it's worth the cost, I'd recommend first working with a nutrition professional to learn simple meal-prepping tips so you can practice on your own.
If you set up a sound meal planning system but still need more help, Factor may help save you time and energy, helping you to eat healthy more consistently.
How to Get the Most Out of Factor Meals
To make the most out of the Factor program, I suggest determining what you want to get out of it first.
Do you just want delicious meals delivered to you that you don't want to cook, or do you have a specific health goal or reason to choose certain types of meals?
Knowing this from the start will help guide you in making good meal choices.
If your goal is weight loss or improving a specific health condition, I recommend investing the time and money in working with the registered dietitian that Factor provides.
A dietitian will help you better personalize your options and ensure your meals align with your health goals.
This will help you to maximize the program's potential and can keep you motivated and engaged.
Advertisement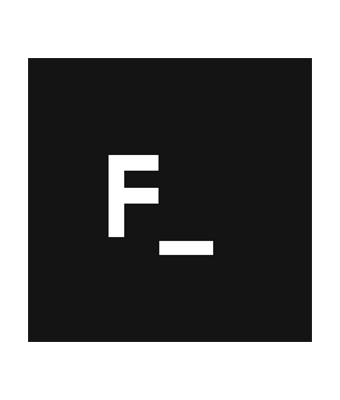 Get Started With Factor_
Factor provides convenient and many nutritious meal options that are high in fiber and protein, which may also help in weight management.
Thanks for your feedback!
In a few words, please tell us how this article helped you today.
Please let us know how we can improve this article by selecting your concern below.
Thank You! We appreciate your feedback.
*
Please select at least one topic:
Please Note: We cannot provide medical advice. This feedback will help us continue improving your user experience on WellnessVerge.
Please Note: We cannot provide medical advice. This feedback will help us continue improving your user experience on WellnessVerge.