Why You Can Trust Us
Every article and review on WellnessVerge is thoroughly researched and fact-checked by licensed health professionals. Our editorial team is made up of registered dietitians and medical doctors.
Every piece of content is also medically reviewed to ensure accuracy and alignment with sound scientific evidence and medical consensus. We only use peer-reviewed journals and reputable medical sources to form our conclusions and recommendations.
We operate with total editorial independence, and our editorial policies ensure that your well-being comes first. Based on our rigorous research, we only recommend products that are worth considering. We always disclose any ads or partnerships with brands featured on our site.
Isagenix Diet Review: Pros, Cons, Effectiveness, and Safety
Isagenix is a 30-day weight loss program that revolves around replacing meals with branded shakes, pills, and powders. Due to severe calorie restriction, the program may result in rapid weight loss, but the program's high cost coupled with lack of sustainability are not feasible or healthy for most people.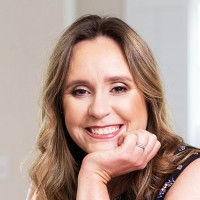 Medically Reviewed by
Ana Reisdorf, MS, RD
Registered Dietitian Nutritionist
Ana Reisdorf is a registered dietitian nutritionist with 14 years of experience in the field of nutrition and dietetics. She graduated from UCLA in 2002 with a degree in psychology and women's studies and completed her master's degree from Central Michigan University in 2010

Pros

Products conveniently delivered to your home
Minimal meal prep required

Cons

Expensive, extremely restrictive, and unsustainable
Company cites only self-funded studies as scientific evidence
Products are highly processed and not a replacement for whole foods
How Isagenix Diet Works
Isagenix International is a multi-level marketing company where independent consultants sell their catalog of supplements and personal care products.
I'll say right off the bat I'm skeptical of multi-level marketing companies selling nutrition products because the "coaches" are incentivized, and most have no nutrition qualification. Plus, the products are inflated in price to pay upline commissions.
Isagenix has several weight loss packages, including a 9-day "deep cleaning system" and a 30-day plan.
Isagenix claims their weight loss packages support fat loss, remove toxins from the body, increase energy, and build lean muscle.
The brand claims that "every product (in the package) works together to give you optimal results."
The gist of the diet is to take a bunch of supplements, replace two meals a day with their shakes, and "cleanse" one day a week.
Users can also cleanse two back-to-back days a week, not exceeding four days a month. If that sounds confusing, it's because it is.
The cleanse days are fasting days with no solid food and no shakes. However, some approved snacks are allowed, like Isagenix snack bites and flavored tablets.
All packages include meal replacement products and supplements. The packages are differentiated by the number of products you receive.
The 30-day weight loss plan is available as a Basic, Premium, or Value Pack.
The Basic Weight Loss Pack includes the following meal replacements and supplements:
IsaLean: A whey protein meal replacement shake that contains 240 calories, 24 grams of protein, 6 grams of fat, 8 grams of fiber, and 10 grams of sugar per serving.
Snack Bites: Snacks that contain 100 calories and 5 grams of protein per serving.
Cleanse for Life: A "detox tonic" containing B vitamins and a proprietary blend of plant extracts, adaptogens, flavoring, fructose, and stevia to support detoxing.
Ionix Supreme: A liquid blend of B vitamins, plant extracts, and adaptogens to improve focus, boost immunity, and help the body handle daily stress.
Amped Hydrate: A powdered supplement added to water containing vitamins, minerals, and powdered fruits to improve hydration.
Natural Accelerator: A capsule supplement that contains a blend of green tea, cayenne, and cocoa to increase metabolism, burn fat, and increase energy.
IsaFlush: A capsule supplement that contains magnesium and an herbal blend to support digestive health and keep you regular.
The Premium Weight Loss Pack includes all of the above, minus Amped Hydrate, with the addition of:
E+: Liquid energy shots that contain caffeine and adaptogens.
Whey Thins or Harvest Thins: 100-calorie snack packs of protein crisps.
IsaDelight Super Chocolate: Chocolate snack bites infused with green tea extract to help curb cravings for sweets.
Sample pack of five other products.
A blender to make the IsaLean protein shakes.
The Value Weight Loss Pack includes everything in the premium weight loss pack, plus the following:
IsaLean Bars: A meal replacement bar that contains 18 grams of protein per serving.
Organic Greens: A greens powder that contains powdered spinach, kale, chlorella, and spirulina.
Complete Essentials: A daily pack of vitamins, minerals, and omega-3 fatty acids.
Cleanse Support Bundle: Additional Isagenix snacks and supplements to use on Cleanse Days.
The 9-day Deep Cleansing System includes IsaLean Shakes, Snack Bites, Natural Accelerator, and Cleanse for Life.
The Isagenix website says, "Research shows that people who lose weight with the products in this pack, and keep using them, are more likely to maintain their weight loss wins than those who stop."
They're not entirely wrong: if you deprive and restrict yourself, you'll lose weight. When you stop, you'll regain it. This is why dietitians continue to advise people to find diets that are sustainable long-term.
Isagenix Diet's Scorecard
The Isagenix diet program was objectively evaluated by a dietitian based on the following criteria:
Evidence-Based

2

/5
Easy to Follow

3

/5
Customization

2

/5
Sustainability

2

/5
Accountability

2

/5
Safety

3

/5
Value for the Price

2

/5
Overall Rating:

2.3

/5
Foods to Eat and Avoid
Most of what you consume on this program are Isagenix products. The plan is divided into "Shake Days" and "Cleanse Days."
On Shake Days, you consume two of the brand's protein shakes, two optional snacks, supplements, and one 400–600 calorie meal that you prepare.
The meal is the only source of non-branded whole food on the plan and should include lean protein, whole grains, vegetables, and fruit.
A typical Shake Day provides 1,200–1,500 calories and might look like this:
Morning: Isagenix protein shake plus supplements
Mid-day: Isagenix protein shake plus supplements
Dinner: 3-4 ounces grilled chicken, 1 cup of quinoa, and 2 cups of salad
You also have the option to include up to two 200-calorie snacks each day.
The protein shakes are available in several flavors, and snacks include 100-calorie packs of crackers, peanut butter bites, or chocolate squares.
On Cleanse Days, you consume only supplements and approved snacks, with no protein shakes or meals. A typical Cleanse Day provides around 500 calories.
All the approved snacks are Isagenix products, except black coffee, plain tea, and bone broth.
The cleanse day snacks are a point system. You get 10 points per cleanse day to use on snacks. Most of the Isagenix snacks are 1–3 points per serving.
Can It Help You Lose Weight?
Isagenix says it's scientifically proven to work, but this is misleading since they cite only self-funded research. (1)
This study concluded that participants who used intermittent fasting, restricted calories, and consumed liquid meal replacements lost more weight and had improved heart health compared to a control group.
It's important to know the control group didn't follow a control diet. Had both groups consumed the same number of calories regardless of the food source, similar weight loss would result.
Any plan that decreases calorie intake results in weight loss, whether you're getting those calories from food, shakes, or other products.
Weight loss typically results in improved heart health, no matter what diet is followed. (2)
While there's evidence to support that restricting calories and intermittent fasting are equally effective for weight loss, these principles are not unique to Isagenix and can be adopted without their products. (3)
Sustainability
Isagenix system is not a sustainable solution for weight loss or maintenance. It's restrictive, regimented, expensive, and deprives people of the joy of eating both healthy, balanced meals and indulgent foods.
As a registered dietitian, I have witnessed people lose weight with diet products and programs only to regain it when they stop the program.
Diets that center around products instead of food don't generally work long-term.
Lasting weight loss comes from eating a balanced, varied diet of fruit, vegetables, whole grains, plant and animal protein sources, and healthy fats.
When you eat this way the majority of the time, there's even room for comfort foods—yes, really.
Accountability
Isagenix acknowledges accountability is an integral part of successful weight loss and markets its plan as having built-in accountability.
Isagenix offers users an app and "IsaBody Challenge" for support and motivation. Both are optional but encouraged.
There is no individualized support with a qualified coach, counselor, or dietitian.
Isagenix coaches may run weight loss challenge groups and offer support, but as previously mentioned, these coaches often have little to no education in health or nutrition.
Safety
As a registered dietitian, I don't think Isagenix is an effective plan for anyone since it provides so little nutrition and is full of processed products.
The calorie range falls well below the healthy range for most people. Eating too few calories may also lead to mood swings, irritability, fatigue, headaches, and dizziness.
This plan does not encourage a healthy relationship with food. Therefore, it should be avoided by anyone with a history of disordered eating or yo-yo dieting. For this reason, it is also unacceptable for children or teens.
The plan is not safe for anyone with food allergies or sensitivities, type 2 diabetes, pregnant or nursing women, or any other serious health diagnosis.
You should speak with your primary healthcare provider before starting any weight loss program or trying meal replacement products.
Value for the Price
Isagenix will cost you hundreds of dollars each month. However, they offer a "preferred customer" discount of 25% off the retail price if you sign up for auto-ship to receive a monthly package.
Here's the pricing for each weight loss package:
Basic Weight Loss Pack:
Retail: $378.49
Preferred Customer: $283.87
Premium Weight Loss Pack:
Retail: $588.94
Preferred Customer: $441.70
Value Weight Loss Pack:
Retail: $844.86
Preferred Customer: $633.65
9-Day Deep Cleansing System:
Retail: $207.94
Preferred Customer: $155.95
Unfortunately, I didn't find any information about a money-back guarantee or return policy.
On top of the plan pricing, users still need to purchase some groceries to prepare one healthy meal on each "Shake Day."
Considering you don't receive any actual food, I think this pricing is exorbitant.
The supplements you receive are highly processed and provide little nutrition. I'd rather see people spend money on fresh foods and try new grocery items and whole food recipes each month.
How Isagenix Diet Compares to Alternatives
There's no shortage of meal replacement products and plans in the weight loss market.
You're likely familiar with meal replacement shakes, such as SlimFast, Shakeology, Herbalife, and other protein drinks.
There is nothing special about any of these shakes. If you think replacing a meal with a shake would work for you, any high-quality protein powder can be used.
You can add extra nutrition to your shakes with fruit, vegetables, nuts, or seeds.
If you feel like you need a complete weight loss program to follow, OPTIFAST may be a good solution.
It's a six-month plan that combines meal replacement products with individualized support and medical monitoring from physicians and dietitians.
The exact cost of the program varies depending on geographic locations, but some reviewers estimate it costs in the range of $100 a week.
OPTIFAST transitions users from using meal replacements for several months to learning how to prepare healthy meals for themselves.
Unlike Isagenix, OPTIFAST offers maintenance support for up to two years following completion of the program.
If meal replacements aren't for you, calorie reduction, portion control, and intermittent fasting can still help you lose weight without using any Isagenix products.
A registered dietitian can provide education, accountability and tailor an individualized meal plan to meet your unique nutrition needs.
Frequently Asked Questions About Isagenix Diet
Does Isagenix Diet work for weight loss?
Yes, the Isagenix plan will likely result in quick weight loss because the meal replacement shakes and snacks limit food and calorie intake. The extreme caloric deficit created on this plan results in weight loss.
How long does the Isagenix weight loss program last?
Isagenix offers 9-day and 30-day weight loss plans. The 9-day program is intended to be used as a periodic reset and followed by a 30-day plan.
How long does it take to lose weight on Isagenix Diet?
It will depend on the person, but rapid weight loss can occur with this plan. However, it's likely the initial weight that is lost is water weight and will be regained if and when you stop following the program.
Is Isagenix system safe?
Isagenix claims its supplements are safe, but there isn't enough evidence to support safety claims for every single ingredient in its products.
The diet itself is very low in calories, which may not be safe or healthy for some individuals.
Who is Isagenix Diet good for?
Isagenix Diet may be a good option for individuals needing a "quick fix" or "jumpstart" to weight loss. Busy individuals who don't have time to cook may like the convenience of drinking 2 out of 3 meals a day.
Who should not try Isagenix Diet?
Because Isagenix Diet is very low in calories, it's not appropriate for pregnant or lactating women who should not restrict calorie intake.
It's also inappropriate for children or teenagers who have unique nutrition needs for normal growth and development.
Individuals with type 2 diabetes should probably avoid this program since many products contain sugar, and the "cleanse days" provide too little nutrition to maintain blood sugar levels.
How much is a 30-day supply of Isagenix system?
The exact cost depends on which plan you purchase. The basic 30-day plan costs $378.49, but there are discounts if you sign up for a subscription.
How many calories a day do you eat on Isagenix Diet?
A typical "shake day" provides 1,200–1,500 calories. The exact amount of calories will depend on the number of snacks you include and the meal you provide.
A typical "cleanse day" provides around 500 calories.
The Bottom Line
The Isagenix system is a meal replacement weight loss program. It centers around calorie restriction, intermittent fasting, and detox principles.
While there is evidence that calorie restriction and intermittent fasting result in weight loss, the weight lost on Isagenix programs is likely attributed to a caloric deficit and not the branded shakes, bars, snacks, and supplements themselves.
There's no evidence to support a need to detox. The body has several built-in detoxification systems which eliminate toxins through waste and sweat.
Isagenix will result in weight loss, but there are several downsides to the program.
It's expensive and includes very little variety or actual food, which will likely leave most people feeling deprived, hungry, and irritable. It's also an unsustainable and unhealthy way to eat long-term.
There's no accountability, no focus on physical activity, and no guidance for how to maintain weight loss.
There's little evidence to support the safety or benefit of each ingredient in the many supplements and products included in the Isagenix system.
If you're considering trying Isagenix, I urge you to check in with a healthcare provider or registered dietitian for healthier alternatives that center around actual food.
Learning how to prepare balanced meals for yourself is a more sustainable, affordable, and enjoyable way to lose weight and improve health for the long term.
A Word from Our Dietitian
You don't need to deprive yourself, avoid regular meals and snacks, or purchase expensive supplements to lose weight.
These simple action steps can help you better your health, improve your nutrition, and jumpstart your weight loss journey:
Choose filtered water over soda, juice, energy drinks, and sweetened iced tea. Steep fruit or herbs in a pitcher of water if you prefer flavored beverages. Aim to drink at least eight 8-ounce cups of water per day.

Include a fruit or vegetable with each meal and snack. Many diets focus on what you can't eat, but I like to focus on what you can eat. Everyone can benefit from increasing fruit and vegetable intake. Including a serving with each meal and snack is an easy addition to getting more fill-you-up fiber plus health-boosting vitamins, minerals, and antioxidants.
Start exercising. It doesn't matter if you start with a 10-minute walk, drop into a weekly yoga class, join a pick-up basketball game, or want to join a gym and lift weights. Every minute of movement counts and can help boost your metabolism, build lean muscle, and strengthen your heart. Just start moving.
If you've already incorporated these tips, feel stuck, have questions, or need one-on-one support, seek the services of a Registered Dietitian. They can provide accountability and tailor an individualized meal plan to your weight loss goals.
Thanks for your feedback!
In a few words, please tell us how this article helped you today.
Please let us know how we can improve this article by selecting your concern below.
Thank You! We appreciate your feedback.
*
Please select at least one topic:
Please Note: We cannot provide medical advice. This feedback will help us continue improving your user experience on WellnessVerge.
Please Note: We cannot provide medical advice. This feedback will help us continue improving your user experience on WellnessVerge.