WellnessVerge is reader-supported. We may earn a commission when you make a purchase through the links on this page. Learn more about our process here.
Why You Can Trust Us
Every article and review on WellnessVerge is thoroughly researched and fact-checked by licensed health professionals. Our editorial team is made up of registered dietitians and medical doctors.
Every piece of content is also medically reviewed to ensure accuracy and alignment with sound scientific evidence and medical consensus. We only use peer-reviewed journals and reputable medical sources to form our conclusions and recommendations.
We operate with total editorial independence, and our editorial policies ensure that your well-being comes first. Based on our rigorous research, we only recommend products that are worth considering. We always disclose any ads or partnerships with brands featured on our site.
Nutrisystem Review: Pros, Cons, and Is It Worth It?
Nutrisystem is a weight loss program that delivers ready-made, portion-controlled meals, snacks, and shakes to your home. Based on the evidence-backed weight loss methods of calorie restriction and portion control, the program can support weight loss efforts for individuals who prefer the convenience of a meal delivery service.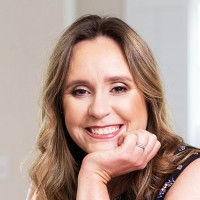 Medically Reviewed by
Ana Reisdorf, MS, RD
Registered Dietitian Nutritionist
Ana Reisdorf is a registered dietitian nutritionist with 14 years of experience in the field of nutrition and dietetics. She graduated from UCLA in 2002 with a degree in psychology and women's studies and completed her master's degree from Central Michigan University in 2010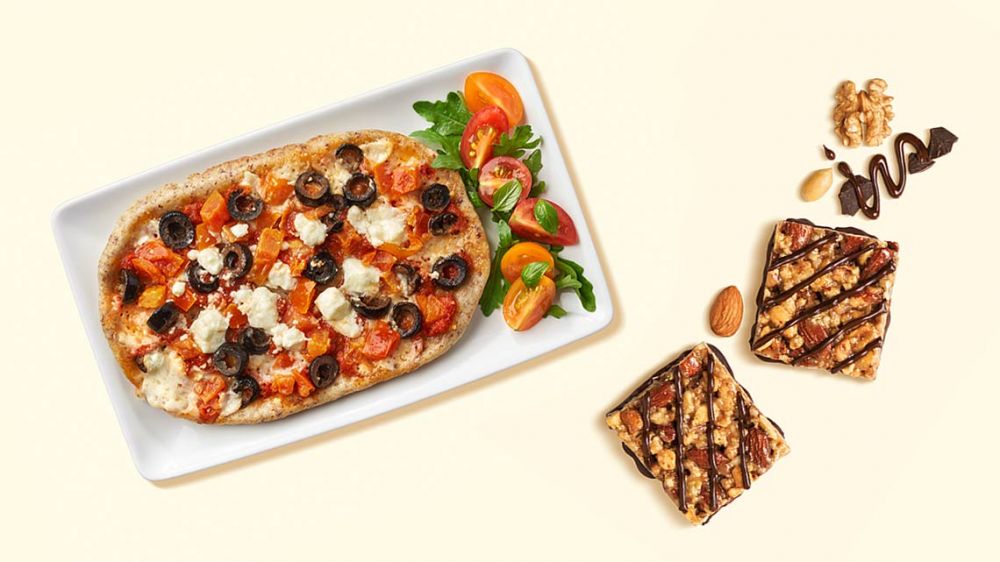 Pros

May result in weight loss
May result in improved blood sugar control
Pre-made meals are convenient
Meal plan offerings for vegetarians and individuals with type 2 diabetes
Encourages fresh fruit and vegetable consumption
Encourages physical activity
Support line with access to weight loss counselors and registered dietitians available

Cons

Costly, especially if you follow the program long-term
Foods are highly processed
Not compatible with vegan, gluten-free, and dairy-free diets
One-on-one support is not built-in to the program
Responsibility to seek support is put on the user
How Nutrisystem Works
Nutrisystem is a weight loss program that provides users with ready-made, portion-controlled meals, snacks, and shakes. The food is delivered directly to consumers' homes.
The program promises to help users lose 1–2 pounds each week by eating foods they love. The diet is widely marketed and known for being endorsed by celebrities.
Nutrisystem offers a variety of plans. To start, you choose from one of the following categories:
Women's Plans
Men's Plans
Partner Plans
Diabetes Plans
In the women's, men's, and diabetes categories, you can choose between "Basic," "Uniquely Yours," or "Uniquely Yours Max+" plans.
The Basic plans include only shelf-stable foods that don't require refrigeration and are either eaten as is or heated in the microwave.
The Uniquely Yours and Uniquely Yours Max+ plans include frozen foods.
The Max+ option includes a new selection of premium frozen meals called Hearty Inspirations. These meals don't require additional sides or vegetables and contain more protein than standard Nutrisystem meals.
Hearty Inspiration meals contain 20 to 32 grams of protein per meal versus other dinner choices with 8 to 22 grams of protein per meal.
The added protein will likely increase how full you feel after eating.
The Max+ option is a good choice if you're worried about feeling hungry on this plan, prefer eating a bigger dinner, or don't want to worry about providing and preparing extra sides or vegetables with dinner.
In addition to the above three plans, the women's and men's categories also offer plans for vegetarians.
Because men have higher calorie needs, the men's plans provide more food. Men eat 5 Nutrisystem meals each day, while women eat 4 Nutrisystem meals each day.
You can choose to receive enough food for 5 or 7 days a week with the above plans.
The Partners Plan provides enough food for only five days a week. It is designed for two people in the same household to follow together.
I like the Partner Plan because it offers more accountability than the others.
Following the program with a significant other, family member, or friend makes it more likely you'll stick with the program.
Plus, when someone else is eating similarly, it lessens the chance you'll feel left out or deprived at meals.
Each plan is a 4-week program and delivers approximately 1200–1500 calories per day.
The first week of the meal plan is the most restrictive, where users only eat Nutrisystem products. Week one is the lowest in calories and is designed to jumpstart weight loss.
During the first week, users eat a Nutrisystem breakfast, lunch, dinner, and a morning and afternoon snack. The morning snack is a Nutrisystem protein shake.
Nutrisystem's "fat-burning shakes" are powdered whey protein shakes in assorted flavors. They're prepared by mixing with water, and user reviews claim they taste pretty good.
The shakes contain 15 grams of protein and 6 grams of fiber per serving. Both protein and fiber help you to feel full.
The shakes also contain probiotics and a blend of vitamins and minerals.
In the remaining weeks, users eat six small meals a day, including a Nutrisystem breakfast, lunch, dinner, and 1–2 snacks. Many menu items contain whey and protein isolates to increase the protein content.
The remaining meals and snacks, called "flex meals," are made up of fresh fruit, vegetables, lean protein, and whole grains users must purchase separately.
The 4-week plan can be followed as many times as you wish until you meet your weight loss goals.
When a user reaches their goal weight, maintenance support and plans are available.
The maintenance plans are designed to transition users to eating fewer Nutrisystem meals and more of their own healthy meals.
There are several maintenance plans to choose from, including:
Eating Nutrisystem meals on weekdays, but not on weekends
Eating Nutrisystem breakfasts, lunches, and snacks, but not dinners
Eating two Nutrisystem meals per day (choose between breakfast and snack, lunch and snack, or lunch and dinner)
Nutrisystem's Scorecard
The Nutrisystem diet program was objectively evaluated by a dietitian based on the following criteria:
Evidence-Based

3

/5
Easy to Follow

3

/5
Customization

2

/5
Sustainability

5

/5
Safety

3

/5
Value for the Price

2

/5
Accountability

1

/5
Overall Rating:

2.7

/5
Foods to Eat and Avoid
Many foods can be incorporated into the Nutrisystem meal plan. Each day includes a Nutrisystem-provided breakfast, lunch, dinner, and snack, and the remaining two meals are made up of your own foods.
A grocery guide is included with detailed food lists and serving sizes. This guide helps you shop for, prepare, and portion the two meals you are responsible for providing each day.
The grocery guide also helps you understand what counts as a serving of fruit, vegetables, carbohydrate, and protein.
This is critical for beginning to recognize how to portion-control food when you stop eating Nutrisystem meals.
Allowed foods include:
Nutrisystem provided meals, snacks, and shakes.
Additional lean proteins (called "PowerFuels") that are not provided by Nutrisystem, like eggs, meat, poultry, fish, shellfish, and protein powder.
Additional whole grains, beans and legumes, and starchy vegetables (called "SmartCarbs") that are not provided by Nutrisystem, like brown rice, corn, and sweet potatoes.
Non-starchy vegetables like broccoli, cauliflower, spinach, and bell peppers.
Most fruits are allowed, including berries, melon, grapes, citrus, apples, bananas, and no sugar added dried fruit. The only restriction on fruit is watermelon, which the Nutrisystem grocery guide recommends limiting to 1 cup per serving since it's rated high on the Glycemic Index.
Starchy vegetables, like corn, peas, and sweet potatoes.
Low-fat dairy products, like milk, cottage cheese, plain yogurt, and parmesan cheese.
Nuts, seeds, and nut butter.
"Free" foods, like spices, calorie-free sweetener, salsa, and low sodium broths.
Zero or low-calorie drinks like water, tea, coffee, and diet soda.
Some condiments, like reduced-fat cream cheese, light salad dressings, and fat-free coffee creamer.
Two alcoholic beverages per week are allowed.
No foods are strictly forbidden, although full-fat dairy, some condiments, and alcohol consumption is discouraged.
Sweets, other than Nutrisystem-provided desserts, are not part of the plan.
Summary
Nutrisystem users eat six small meals per day. Four of the meals are Nutrisystem branded items. The remaining meals consist of fresh ingredients users purchase and prepare on their own.
Can It Help You Lose Weight?
Nutrisystem promises to help users lose weight quickly. In their self-funded trial, the average weight loss was 15.4 pounds in the first two months of following the program.
The same trial found participants following Nutrisystem lost more weight compared to those following a DASH (Dietary Approaches to Stop Hypertension) diet over the course of 16 weeks. (1)
Weight loss attributed to Nutrisystem is due to creating a caloric deficit through portion control—proven and trusted methods for weight loss. (2, 3)
Nutrisystem claims that eating six times a day eliminates hunger and is part of their clinically proven approach to weight loss.
Contrary to popular opinion, eating smaller, more frequent meals doesn't result in increased weight loss compared to eating a standard three meals per day. (4)
Weight loss occurs when you're in a calorie deficit. It simply doesn't matter if those calories are spread out over 3 or 6 meals a day.
Another signature of Nutrisystem's approach is permitting users to indulge in healthier versions of typically unhealthy foods, like pizza and cake. This is an antidote to diets that require you to restrict or deprive yourself of such foods.
However, Nutrisystem's menu is full of highly processed foods with long ingredient lists. Processed foods tend to be less filling and cause more of a rise in blood sugar than minimally processed foods. (5, 6)
This could be problematic since rapid blood sugar spikes and falls increase hunger and food cravings.
A systematic review concluded Nutrisystem reduced A1c levels in individuals with type 2 diabetes more than weight loss counseling alone. (7)
This suggests the foods on the meal plan for individuals with diabetes are beneficial for blood sugar control.
It's unknown if all the meal plans have the same effect on blood sugar.
There's also evidence that following the Nutrisystem food plan results in weight loss, regardless of how processed the food may be.
One systematic review of existing research found that overweight and obese adults who follow Nutrisystem lose more weight than control groups who only receive weight loss education and counseling. (8)
There's no evidence that Nutrisystem food affects satiety, so some people may feel hungry on this plan even if they're losing weight.
Food aside, Nutrisystem tries to upsell each 4-week plan with a month's supply of their "fat-burning shakes."
The shakes are formulated with chromium picolinate, a trace mineral, which Nutrisystem claims reduce body fat. However, there is no evidence that chromium picolinate supplementation reduces body fat or weight. (9)
Summary
Nutrisystem will likely help you drop some pounds over a short period. The plan may also help improve blood sugar control.
Sustainability
Nutrisystem is easy to follow, which is vital for sticking with a weight loss program.
Each four-week plan includes a meal plan and food, which either requires no prep or needs to be reheated.
With 150+ items on the menu, there is plenty of food variety. Variety is important on any diet to meet nutrient needs and provide an assortment of flavors and textures to prevent boredom.
Each 4-week Nutrisystem plan can be customized to choose your own meals and snacks, or you can select the "Chef's Choice" option, which picks the foods for you.
Finding Nutrisystem foods you enjoy eating is essential for sticking with the program, but the menu has drawbacks.
There are many comfort foods on the menu, like pizza, pasta, cookies, cupcakes, and muffins. But, unfortunately, these foods are not the foundation of a healthy diet.
I worry that users who get used to eating these foods will have a hard time making healthy food choices off the program. The same goes for those who rely on Nutrisystem bars and shakes as meal replacements.
Learning to shop for, prepare, and portion healthy home-cooked meals are necessary for long-term weight loss and maintenance.
Technically, the program is sustainable if you like the food and can afford it.
I don't think a meal delivery program is a long-term solution for most people, nor do I recommend it.
Summary
If you prefer to eat done-for-you meals and snacks and can afford them, Nutrisystem is sustainable for a short time. However, it is not a long-term solution for most people.
Accountability
Accountability, which refers to being held responsible for food and exercise choices, is not built into the Nutrisystem plan.
Once your meals are delivered, you're pretty much on your own to follow the meal plan, exercise, and monitor your progress.
Access to Nutrisystem's app, NuMi, lets you track your progress and participate in challenges, which may provide extra motivation to some.
There are weight loss counselors and registered dietitians available to speak with online or by phone, but it's up to the user to reach out if needed. I get the impression the staff mostly answers basic questions and helps customize meal plans.
There are no check-ins or follow-ups, and you aren't assigned a personal coach or counselor.
In my opinion, individual support is vital for a well-rounded approach to weight loss.
When you encounter questions, challenges, or are feeling discouraged, having personal support is invaluable to help you find answers, solutions and provide encouragement to help you to stick with the program.
If you're organized and motivated, the lack of follow-up might not matter. However, if you need more support, I'd recommend partnering with a buddy or trying a different weight loss program.
Summary
Nutrisystem has an app to track progress and connect with other users. However, one-on-one support is not built into the program.
Value for the Price
The exact price of Nutrisystem depends on which plan you select and the length of time you sign up for.
There are also frequent sales and promotions to increase the perceived value of how much food you receive for the price. For example, you may receive offers to add a month's worth of protein shakes or snack bundles to your meal delivery at a discounted rate when you sign up.
Basic plans start at $8.93 per day, while plans that include frozen foods range roughly from $11–$13 per day.
These per day costs are somewhat misleading, though, since they only apply if you sign up for monthly auto-delivery.
Monthly auto-delivery will enroll you to receive a meal shipment every four weeks until you pause or cancel your subscription.
The retail price for a one-time four-week plan that includes frozen foods is $545.44, equating to just under $20 per day. However, this plan doesn't include meals for every day of the month.
The Uniquely Yours Max+ plan is the most expensive. It costs between $12.50 and $15 per day if you sign up for monthly auto-delivery. This equates to about $400 each month.
Without auto-delivery, a Max+ plan that provides food for seven days a week retails for just under $750.
While $10–$20 per day for food may sound reasonable compared to what a single person would spend on a day's worth of restaurant food, it's much more expensive than purchasing your groceries—which you'll still have to do to some degree on the plan.
The price does not account for weekly "flex meals" and the additional meat, dairy, fruit, and vegetables they recommend you also consume on the plan.
I don't think the basic plan that includes only shelf-stable food items is worth the cost.
The plans that include frozen items offer more variety, reportedly taste better and may be worth paying for if you value the convenience and simplicity of done-for-you meals.
There is a 14-day money-back guarantee on all plans. However, it only applies to your first order, and the shipping cost is deducted from the refund.
Unopened, non-frozen foods can be returned for a refund within 30 days of delivery. Frozen items may not be returned outside of the 14-day money-back guarantee window.
You can request a refund or cancel auto-delivery by contacting Nutrisystem by phone. Contact numbers can be found on the FAQ section of the Nutrisystem website.
Be aware if you sign up for auto-delivery for the discount and cancel after your first shipment, but before your second shipment is sent, you will be charged for the auto-delivery discount taken off your first shipment.
Summary
Depending on the plan you select, Nutrisystem can cost $9 to $20 per day. If you don't commit to auto-delivery every four weeks, the price per day is higher.
Safety
Nutrisystem is generally safe for most healthy people.
Some individuals should not use the program. Nutrisystem is not a safe option for individuals with food allergies, eating disorders, anyone who medically requires a gluten-free diet, and children.
Nutrisystem allows teenagers 14–17 years old on the plan, but I don't think pre-packaged foods are the best fit for a teenager's lifestyle.
The company clearly states the program isn't appropriate for pregnant women.
They also suggest a modified version with additional calories that is safe for breastfeeding women.
As a registered dietitian, I would advise breastfeeding women to seek an alternative diet that encompasses more whole, fresh foods to lose pregnancy weight.
Anyone with diabetes must check with their healthcare provider before beginning this or any weight loss program. When people with diabetes follow a low-calorie meal plan and lose weight, blood sugar medications may need to be adjusted to prevent severe low blood sugar.
Summary
Nutrisystem is a safe diet plan for most healthy people who want to lose weight.
How Nutrisystem Compares to BistroMD
Weight loss programs that offer meal delivery services take most guesswork out of which foods to eat and when to eat them.
Pre-packaged meals and snacks eliminate the need to portion food, track calories, and prepare food from scratch.
Another popular weight loss meal delivery program is BistroMD. BistroMD has an extensive menu with over 150 frozen options for breakfast, lunch, and dinner.
Plans can be customized week to week depending on food preferences, and they offer more specialized menus for dietary restrictions, including diabetes-friendly, heart-healthy, and menopause plans.
The menu includes many high-protein foods and restricts calories to 1200–1400 per day. The cost averages around $20–30 per day, which is much more expensive than Nutrisystem.
The best weight loss meal delivery programs combine food you want to eat with individualized support and counseling.
In my opinion, individual support is vital for a whole-systems approach to weight loss.
Besides what to eat, counseling can help identify other areas of life that may hinder weight loss efforts, like sleep, exercise, stress, and unhealthy behaviors like smoking or drinking.
Meal delivery programs that include one-on-one support and fresh menu items tend to cost more. However, I believe the added cost is worth paying for most individuals.
Summary
Nutrisystem doesn't offer one-on-one support, which is a big drawback compared to weight loss meal delivery programs that do. However, if you like their food and are highly self-motivated, Nutrisystem can still be a decent weight loss program.
Frequently Asked Questions About Nutrisystem
Does Nutrisystem work for weight loss?
Yes, Nutrisystem can help you lose weight. The plan delivers approximately 1200–1500 calories per day, which puts most adults into a calorie deficit needed to promote weight loss.
Studies show Nutrisystem can help you lose weight. However, the program is designed to be followed in 4-week increments.
Meal delivery services aren't usually a sustainable weight loss option. You may lose weight in the short term with Nutrisystem, but it may not stay off once you stop eating the Nutrisystem food.
Is Nutrisystem safe?
Nutrisystem appears safe for most people without underlying health issues.
Who is Nutrisystem good for?
Nutrisystem may be a good weight loss program for busy adults who value the convenience of premade meals.
Although Nutrisystem says teens can also use the program, I don't think premade meals are the best fit for a typical teenager's schedule and lifestyle.
Who should not try Nutrisystem?
Nutrisystem should not be used by children and individuals with food allergies, eating disorders, and anyone who medically requires a gluten-free diet.
In addition, calorie restriction is not appropriate for pregnant or lactating women, so they should also avoid Nutrisystem.
How much does Nutrisystem cost?
On average, Nutrisystem costs $10 to $20 per day. However, the exact cost depends on the plan you select. Plans that include frozen meals cost more than those with shelf-stable foods.
Selecting auto-delivery every four weeks saves you more money versus committing to just one 4-week round of the program.
How long does the Nutrisystem plan last?
The Nutrisystem plan lasts four weeks or about one month, but you can complete multiple rounds of the program back-to-back. Many Nutrisystem users follow the program for several months at a time.
How much weight can you lose on Nutrisystem?
The amount of weight you lose depends on gender, age, body composition, activity level, and the length of time you follow the Nutrisystem plan. In a self-funded study, users who followed the plan lost on average 15.4 pounds.
Is Nutrisystem processed food?
Yes, many Nutrisystem foods are heavily processed. Processing refers to preparation steps or added ingredients that considerably change the form of food from its original state.
Nutrisystem foods contain long lists of ingredients, including additives, like BHT and potassium sorbate, that you likely wouldn't cook from scratch with.
Is Nutrisystem food good for you?
Many Nutrisystem foods are modeled on unhealthy western diet staples, like hamburgers, pizza, and sweets.
The Nutrisystem version of these foods may contribute to weight loss in a calorie-controlled diet, but it's inaccurate to claim these types of foods are healthy.
The healthiest foods tend to be minimally processed—as close to their original form as found in nature as possible.
Some Nutrisystem foods may contain artificial sweeteners, genetically modified ingredients, and additives that typically aren't considered healthy ingredients.
Is Nutrisystem food tasty?
Taste is highly subjective. All Nutrisystem users have different food preferences and will likely favor certain food items over others.
After speaking with several Nutrisystem users and reading online consumer reviews, the consensus seems to be that Nutrisystem's frozen meals are tastier (but more expensive) than the shelf-stable offerings.
Most reviews of the shelf-stable foods describe them as lacking flavor and having an unappealing texture.
The Bottom Line
Nutrisystem's pre-packaged foods are convenient, simple to prepare, and take the guesswork out of choosing what and how much to eat.
The meals and snacks are portion-controlled to keep calorie intake low to promote weight loss without any need for counting calories or other nutrients.
Although the Nutrisystem plan is expensive and isn't a long-term solution for most people, I think it's a decent, temporary option if you value convenience or are looking for a simple way to jumpstart weight loss.
No matter which weight loss program you try, your food is only one piece of the puzzle.
Other factors, like exercise, sleep, and stress management, also play a role in helping you lose weight and keep it off long-term.
Incorporating regular physical activity and learning how to make smart food choices in various settings—grocery stores, restaurants, social events—are two of the most important things you can do for lasting weight loss.
As a registered dietitian, I encourage anyone who wants to maintain weight loss to learn how to shop for and prepare simple, healthy recipes. But, unfortunately, you won't find that know-how with the Nutrisystem program.
How to Get the Most Out of Nutrisystem
If you're interested in trying the Nutrisystem program, I suggest starting with the Uniquely Yours or Max+ plan. Users say the food on these plans is tastier.
Each plan offers the ability to select your meals versus having Nutrisystem choose for you.
I recommend doing this since having food that appeals to you will help you stay committed to the program.
I also recommend taking advantage of the support hotline and speaking with a Nutrisystem weight loss coach as many times as you need.
They are there to answer any questions or concerns you encounter during the program.
The Leaf is the Nutrisystem blog, which appears helpful in getting the most out of the program.
The blog is full of recipes and weight loss tips, including information on eating, exercising, and creating a lifestyle that supports weight loss. I highly recommend utilizing this information.
If you aren't already exercising, I recommend adding any physical activity you enjoy while following the Nutrisystem program.
It's recommended adults engage in at least 30 minutes of moderate-intensity physical activity five days each week.
Regular exercise increases the total number of calories your body burns in a day. Therefore, exercising may enhance weight loss results when combined with a calorie-restricted diet like Nutrisystem.
Thanks for your feedback!
In a few words, please tell us how this article helped you today.
Please let us know how we can improve this article by selecting your concern below.
Thank You! We appreciate your feedback.
*
Please select at least one topic:
Please Note: We cannot provide medical advice. This feedback will help us continue improving your user experience on WellnessVerge.
Please Note: We cannot provide medical advice. This feedback will help us continue improving your user experience on WellnessVerge.
At WellnessVerge, we only use reputable sources, including peer-reviewed medical journals and well-respected academic institutions.