Why You Can Trust Us
Every article and review on WellnessVerge is thoroughly researched and fact-checked by licensed health professionals. Our editorial team is made up of registered dietitians and medical doctors.
Every piece of content is also medically reviewed to ensure accuracy and alignment with sound scientific evidence and medical consensus. We only use peer-reviewed journals and reputable medical sources to form our conclusions and recommendations.
We operate with total editorial independence, and our editorial policies ensure that your well-being comes first. Based on our rigorous research, we only recommend products that are worth considering. We always disclose any ads or partnerships with brands featured on our site.
Organifi Green Juice Review: Pros, Cons, and Is It Worth It?
Organifi Green Juice is a superfood powder meant to kickstart your day and support your health. While this supplement does contain many superfoods, it is expensive and lacks some ingredients found in many alternative green juices.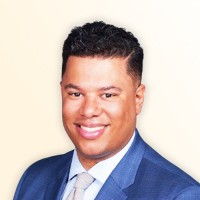 Medically Reviewed by
Anthony Dugarte, MD
Medical Reviewer
Anthony Dugarte, M.D., C.S.C.S. is a health and wellness writer and medical content reviewer. In addition to dedicating the last 7 years to medical research, Dr. Dugarte also has more than a decade of experience in strength and conditioning, nutrition, and rehabilitative exercise, as well as authoring and reviewing health and wellness-related content.

Pros

Most ingredients have human studies to support benefits
Has a good return policy and clear contact information

Cons

Expensive product compared to other green juices
Contains allergen of coconut and other ingredients may cause upset stomach
Risky supplement for those with autoimmune conditions
What Is Organifi Green Juice?
Organifi Green juice is a green juice superfood powder made for a body reset and stress support.
Organifi claims that their green juice is an easy way to get your daily greens and superfoods in one glass without shopping, chopping, juicing, or messy clean-up.
It is a morning juice meant to "alkalize" your system for a morning reset, support your immune health, and help with healthy weight management.
Organifi Green Juice contains 11 superfoods, including wheatgrass, wheatgrass juice powder, moringa, spirulina, chlorella, green matcha tea, coconut water powder, ashwagandha, red beet, and turmeric.
A serving of Organifi Green Juice provides 30 calories, 6 g of total carbohydrates, 3 g of fiber, 1 g of protein.
It also contains 3% of your Daily Value (DV) of Calcium, 11% DV for Iron, and 1% of DV for sodium.
To take Organifi Green Juice, mix one scoop of powder with 8–10 oz of water or another beverage of your choice.
Organifi was created by Drew Canole, founder and CEO of FitLife TV.
He started this brand after experiencing a personal health and wellness transformation sparked by receiving a simple green juice that made him feel more energetic.
After that moment, Drew was inspired to leave his career in finance and focus on promoting healthy lifestyles.
Evaluation of Ingredients
Organifi Green Juice utilizes two proprietary blends that make up its active ingredients.
The first is their Alkaline Greens proprietary blend containing wheatgrass, wheatgrass juice powder, horseradish tree leaf (moringa), spirulina, chlorella, and green matcha tea totaling 5.1 grams of the product.
The Super Food proprietary blend consists of coconut water powder, ashwagandha root extract, red beetroot, and turmeric root, totaling 1.48 grams of the product.
Other ingredients included in this supplement include tapioca starch (providing prebiotic fiber), mint flavor, and lemon extract.
The mint and lemon powders were included in their "Featured Ingredients" but are acknowledged by Organifi not to have any notable benefits within this formulation. Because of this, these ingredients will not be covered in this review.
Wheatgrass
Organifi contains both wheatgrass and wheatgrass juice powder, which is a more concentrated form of wheatgrass.
Wheatgrass contains chlorophyll, flavonoids, vitamin C, vitamin E, vitamin B12, minerals, small amounts of protein, choline, indoles, and other antioxidant phytochemicals.
Chlorophyll, the green pigment found in plants for photosynthesis, was found in one 2014 study to help with weight loss, food cravings, and improving cholesterol. (1)
It also shows potentially beneficial effects for skin health, inflammation, bacterial infections, and immune function. (2)
A 2015 review on the medicinal uses of wheatgrass found that in clinical trials, wheatgrass can reduce oxidative stress, may be supportive during cancer treatment, improve symptoms of rheumatoid arthritis and ulcerative colitis, improve lipid profile, and improve blood glucose management. (3)
The studies included within this review were small and had some issues in their design, so more research needs to be done to confirm wheatgrass's effectiveness on health.
Summary
Wheatgrass contains several antioxidants that may be beneficial for reducing oxidative stress and improving immune function, but more research needs to be done to determine its effectiveness.
Moringa Oleifera Leaf
Moringa oleifera, also known as the horseradish tree, is a tree that grows in tropical and tropical countries around the world.
This plant is rich in beta carotene, vitamin C, vitamin E, polyphenols, isothiocyanates, and other minerals, amino acids, and antioxidants.
A 2018 review on the benefits of moringa shows that animal and human studies find this plant as a potentially effective treatment for inflammation, reducing toxicity from different causes, liver protection, brain health, cancer growth, and blood sugar management. (4)
Due to some of the studies in the review being on animals, not all the benefits can be translated to humans, but there is potential.
Summary
Moringa is rich in antioxidants and shows potential to be beneficial for inflammation and protecting several systems within the body through several mechanisms, including reducing toxicity.
Spirulina
Spirulina is a blue-green alga found in both fresh and marine water.
It is rich in carotenoids, alpha-tocopherol (vitamin E), gamma-linolenic acid (an omega-6 fatty acid), and phycobiliproteins (proteins responsible for capturing light within chlorophyll). (5)
Together, all these components have a strong antioxidant capacity and help reduce oxidative stress within the body and improve insulin sensitivity.
In a 2020 review on the effects of spirulina on weight loss and blood lipids, researchers found that spirulina was effective for helping reduce body fat, waist circumference, appetite, and BMI. (6)
The dosages of spirulina used in the weight loss studies were between 1–2 grams of spirulina for 12 weeks.
Other studies in this review found that supplementing between 1–8 grams of spirulina daily helped improve cholesterol profile and blood glucose.
Animal and lab studies suggest that spirulina may be beneficial for the immune system. (7)
One human trial found that a patented spirulina extract was able to increase the activity of certain white blood cells in the body. (8)
One 2006 study found that spirulina extract combined with zinc was effective in the treatment of chronic arsenic poisoning in individuals exposed to high-arsenic drinking water. (9)
Summary
Spirulina is a blue-green alga with antioxidant activity that is shown to help weight management, improve blood sugar and cholesterol, and has the potential to support the immune system and detoxing.
Chlorella
Chlorella is a type of microalgae that grows in freshwater and is often broken down into supplements to improve its digestibility.
This microalga contains all essential amino acids, especially arginine, which is necessary to produce nitric oxide and immune function.
Chlorella also contains some dietary fiber, alpha-linolenic acid, linoleic acid, B vitamins, beta-carotene, vitamins C, D2, E, and K, and several minerals.
A 2020 review suggests that supplementation with chlorella may be beneficial for managing hypertension, improving cholesterol, reducing fasting blood sugar, reducing arterial stiffness, improving liver health, detoxing from environmental pollutions, increasing immune function, supporting brain health, and reducing oxidative stress. (10)
This review contained both studies from human and animal trials, and no human studies currently exist on chlorella and hormonal stress response.
Summary
Chlorella is a microalga that has high antioxidant content and is beneficial for many conditions throughout the body, and may help with detoxing.
Matcha Green Tea
Matcha green tea is a powdered green tea that comes from the Camellia sinensis plant.
Matcha has a unique antioxidant composition due to its cultivation in the shade, which increases the nutrient content of its leaves.
Green tea contains several groups of polyphenols, including catechins (the most active being epigallocatechin-3-gallate), rutin (a strong polyphenol antioxidant), quercetin, vitamin C, chlorophyll, and theanine (an amino acid).
In a recent 2020 review, researchers found that Japanese matcha has many health benefits. (11)
It is shown to have anti-cancer effects, protect against heart disease, reduce inflammation, support the immune system against viruses, regulate the metabolism of carbohydrates, and improve cognitive function.
The researchers behind this review note that there is still more to learn about the benefits of matcha and how much is needed for individuals to see health effects.
Summary
Japanese matcha green tea is cultivated in a way that increases its nutrient content, which is tied to its numerous health benefits for the body in protecting against disease.
Ashwagandha Root Extract
Ashwagandha is an adaptogenic root used in Ayurvedic medicine. This adaptogen is shown to be effective for managing inflammation, weight management, stress management, and more.
An active compound of ashwagandha is called Withafarin A, which may be effective for weight management.
One 2017 study found that supplementation with 300 mg of ashwagandha daily for 8 weeks helped reduce food cravings, serum cortisol, body weight, and body mass in overweight individuals with chronic stress compared to a placebo. (12)
Other studies have shown ashwagandha to be helpful for reducing stress and anxiety. (13, 14)
Ashwagandha may also help regulate the immune system by increasing the production of white blood cells. (15)
Summary
Ashwagandha is an adaptogenic herb that is shown to be beneficial for stress management, weight management, and supporting immune function.
Red Beetroot
Organifi Green Juice uses a standardized beetroot extract called Go Beets, which contains 2% nitrates.
Nitrates are a precursor to the molecule nitric oxide, which is naturally produced within the body.
Essentially, nitric oxide contributes to the flexibility of blood vessels and allows them to dilate and relax, increasing blood flow. (16)
Beetroot supplementation is shown to be beneficial for heart health, reducing blood pressure, improving the function of blood vessels, and reducing arterial stiffness. (17)
Beetroot may also improve blood flow to areas of the brain responsible for cognitive functioning. (18)
Research supports the use of beetroot for its antioxidant and anti-inflammatory properties within the body. (18)
Summary
Beetroot contains nitrates that increase nitric oxide production and contribute to improved blood flow throughout the body. Beets also have antioxidant and anti-inflammatory properties.
Turmeric Root
Turmeric is a yellow-orange root from the ginger family that is native to Southeast Asia and is used in traditional and modern medicines.
The main active component of turmeric is curcumin, which belongs to a group of polyphenols called curcuminoids.
Curcumin can reduce oxidative stress within the body and is also known for its anti-inflammatory, anti-microbial, and antioxidant effects.
Research suggests that curcumin may be beneficial for skin health, gut health, heart health, joint health, brain health, exercise performance and recovery, diabetes management, and more. (19, 20, 21, 22, 23, 24, 25)
Doses between 500 mg to 8,000 mg have been found in research to be effective in supporting a healthy body.
Summary
Turmeric is a well-studied herb that is anti-inflammatory, anti-microbial, and has the antioxidant activity to work on many of the body's systems.
Coconut Water
Coconut water is the clear fluid that comes from a green coconut. It is unique because it is a natural electrolyte beverage.
Not only is coconut water approximately 95% water, but it also contains carbohydrates, electrolytes (including magnesium, phosphorus, potassium, sodium, and chlorine), amino acids, B vitamins, antioxidants, and more. (26)
Most studies on the health benefits of coconut water are in animals, but one human study published in 2012 found that coconut water was as hydrating as water in exercise-trained men. (27)
Summary
Coconut water provides many nutrients as a natural electrolyte beverage and can be as hydrating as water.
Support for Claimed Benefits
Below is our summary of the available evidence for the claimed benefits of Organifi Green Juice based on the available research:
Morning reset (daily detox)

4

/5
Supports immune health

4

/5
Supports healthy weight management

4

/5
Ingredients including moringa, spirulina, and chlorella have some small to moderately sized studies showing effectiveness for detoxification.
Some ingredients had strong evidence showing effectiveness for immune support, while others were supported by only small studies or a mix of human and animal studies.
Most ingredients for weight loss had strong evidence, but in the case of ashwagandha, there was limited evidence for its effectiveness for weight loss.
Side Effects, Dosage, and Safety
For a single dose of Organifi Green Juice, mix one scoop of powder with 8–10 oz of water or another beverage of your choice.
If using the travel packs, mix one packet of the Organify Green Juice with 8–10 oz of water or other beverage.
Organifi recommends drinking this juice in the morning to start your day, though it can be taken at any time of the day.
Organifi Green Juice is keto-friendly, dairy-free, gluten-free, soy-free, and vegan.
It is certified USDA Organic, Glyphosate Residue Free certified, QAI Organic, and Non-GMO Project certified.
This product contains coconut, so Organifi Green Juice is not safe for individuals with a tree nut allergy.
Organifi Green Juice is safe for individuals with celiac disease due to wheatgrass being gluten-free.
I could not find any warnings that Organifi Green Juice was produced in a facility that processes wheat or other gluten-containing grains.
Some individuals may not tolerate swallowing wheatgrass due to its strong taste, smell, and texture.
Turmeric may cause mild side effects such as hypertension, tachycardia, tongue redness, nausea, diarrhea, stomachache, gas, and other stomach discomforts. (28)
It may interact with chemotherapy or anticoagulant medications. (29)
Products with beets may cause beeturia, the red or pink discoloration of urine and bowel movements due to poor breakdown of beet pigments. (30)
Side effects from taking spirulina are usually mild and may include nausea, vomiting, dizziness, headache, fatigue, diarrhea, or abdominal discomfort. (31)
Spirulina is easily contaminated and could potentially be unsafe. It may also increase flares of autoimmune conditions.
Coconut water may cause bloating and stomach upset in some. (27)
Individuals taking blood glucose-lowering medications, immunosuppressants, or anticoagulants may experience drug interactions with spirulina.
It's recommended to speak with your doctor before you start taking this juice powder to be sure that this product is safe to add to your routine.
Cost and Where to Buy
A single bottle of Organifi Green Juice costs $79.95 on its website.
If you get a membership subscription, you can save 15% on your purchase.
With your membership, you can choose to have your product shipped every month, two months, or three months.
There are travel packs for a more convenient way to measure or travel with your Organifi Green Juice.
A single box of Organifi Geen Juice Travel Packs contains 30 easy-to-use packets and costs $84.95 per box.
You can get further discounts by bundling your purchase.
Buying 3 bottles or boxes of Organifi Green Juice costs $178.37, and 6 bottles or boxes of Organifi Green Juice is $356.75.
Purchasing bulk bottles of Organifi Green Juice saves you 26% on your purchase, and you save 30% on your purchase if getting the packets in bulk.
Organifi is can also be purchased through their Amazon storefront and other retailers, including Sprouts and Vitamin Shoppe.
You can use their Store Locator tool on the Organifi website to find the retailer closest to you.
How Organifi Green Juice Compares to Alternatives
Green juice beverages and powders are widely available and popular amongst people who are health conscious and want to add more vegetables and other nutrients into their diet.
Organifi contains fewer active ingredients than the competition, with only 11 ingredients making up its main proprietary blends.
This could mean that the ingredients are more likely to be in clinically relevant amounts, but I am unable to confirm this due to their blend being proprietary.
I think it is also a strength that Organifi contains many ingredients that are well-studied to have effects in humans, which adds to the credibility of their product.
Some green juice powders offer ingredients that are not present in Organifi.
For example, I was able to find several high-quality green juices that had probiotic blends and digestive enzyme blends to support gut health.
Nested Naturals Super Greens superfood powder and Amazing Grass Green Superfood are two examples of these green juice powders.
The greens included in the Organifi Green Juice are also limited.
I was able to find green powders that included more dietary leafy green vegetables, including kale, collard greens, spinach, and other vegetables.
Nature Plus You Super Greens green juice powder and Paleovalley Organic Supergreens are two examples of wheatgrass-free powders.
The alternatives are better for individuals who are sensitive to wheatgrass or just want to have a green juice that does not contain wheatgrass.
Overall, Organifi Green Juice is significantly more expensive than the competition.
Popular green juice powder blends are available for prices between $15–40. Even pricier organic green juice blends were found to be a few dollars cheaper than Organifi.
Summary
Organifi concentrates on only having a few well-studied ingredients, which may be beneficial for their proprietary blend.
However, it is costly compared to other green juices and may not be right for individuals wanting to avoid wheatgrass.
Despite its high cost, this green juice may still be right for people looking for a simple and convenient blend of superfoods to add to their routine.
The Bottom Line
Organifi Green Juice is a green juice powdered supplement meant to give you a morning reset, support your immune health, and help with healthy weight management.
It contains well-researched ingredients that are also certified organic, which may be a draw for some.
Organifi Green Juice may be right for someone looking for an easy way to support their body's natural immune and detoxing systems without having to go through the process of making a complicated juice.
However, it is difficult to know if Organifi contains all the ingredients in clinically active amounts due to its proprietary blend.
This supplement is also costly compared to other green juices, even though it contains fewer ingredients.
Overall, I don't think that Organifi Green Juice is worth the price because there are so many alternatives, and there's not too much that sets it apart from others.
If you want to add an organic green juice like Organifi Green Juice to your regimen, I strongly recommend speaking with your doctor first.
This is especially important if you are on any existing medications or have a pre-existing autoimmune condition.
A Word from Our RD
People often turn towards having green juice in their diet to kick-off healthy habits and to get a good start to your day.
While getting some greens in this way can be helpful, it is not the replacement for a diet filled with real fruits and vegetables.
Some juicing methods may strain out beneficial nutrients, while powders may miss components that give synergistic benefits to whole foods.
To fully experience the benefits of greens and other healthy foods, aim to get 2.5 cups of vegetables and 2 cups of fruit daily.
Choose from a variety of colors, not just your greens, to get different antioxidants and phytochemicals in your diet.
If you're having trouble finding ways to get greens and other healthy plant-based foods into your diet, speak with a health professional like a dietitian to help you with meal planning and integrating healthy foods.
Thanks for your feedback!
In a few words, please tell us how this article helped you today.
Please let us know how we can improve this article by selecting your concern below.
Thank You! We appreciate your feedback.
*
Please select at least one topic:
Please Note: We cannot provide medical advice. This feedback will help us continue improving your user experience on WellnessVerge.
Please Note: We cannot provide medical advice. This feedback will help us continue improving your user experience on WellnessVerge.
At WellnessVerge, we only use reputable sources, including peer-reviewed medical journals and well-respected academic institutions.
Body weight loss, reduced urge for palatable food and increased release of GLP-1 through daily supplementation with green-plant membranes for three months in overweight women

:
https://www.sciencedirect.com/science/article/pii/S0195666314003493?via%3Dihub

Chlorophylls and their Derivatives Used in Food Industry and Medicine

:
https://pubmed.ncbi.nlm.nih.gov/27719668/

The Medical Use of Wheatgrass: Review of the Gap Between Basic and Clinical Applications

:
https://pubmed.ncbi.nlm.nih.gov/26156538/

Nutraceutical or Pharmacological Potential of Moringa oleifera Lam

:
https://pubmed.ncbi.nlm.nih.gov/29534518/

Effects of superfoods on risk factors of metabolic syndrome: a systematic review of human intervention trials

:
https://pubmed.ncbi.nlm.nih.gov/29557436/

Effects of spirulina on weight loss and blood lipids: a review

:
https://www.ncbi.nlm.nih.gov/pmc/articles/PMC7061888/

Antioxidant, Immunomodulating, and Microbial-Modulating Activities of the Sustainable and Ecofriendly Spirulina

:
https://pubmed.ncbi.nlm.nih.gov/28182098/

Enhancement of natural killer cell activity in healthy subjects by Immulina®, a Spirulina extract enriched for Braun-type lipoproteins

:
https://pubmed.ncbi.nlm.nih.gov/20560112/

Efficacy of spirulina extract plus zinc in patients of chronic arsenic poisoning: a randomized placebo-controlled study

:
https://pubmed.ncbi.nlm.nih.gov/16615668/

Potential of Chlorella as a Dietary Supplement to Promote Human Health

:
https://pubmed.ncbi.nlm.nih.gov/32825362/

Health Benefits and Chemical Composition of Matcha Green Tea: A Review

:
https://pubmed.ncbi.nlm.nih.gov/33375458/

Body Weight Management in Adults Under Chronic Stress Through Treatment With Ashwagandha Root Extract

:
https://www.ncbi.nlm.nih.gov/pmc/articles/PMC5871210/

Adaptogenic and Anxiolytic Effects of Ashwagandha Root Extract in Healthy Adults: A Double-blind, Randomized, Placebo-controlled Clinical Study

:
https://www.ncbi.nlm.nih.gov/pmc/articles/PMC6979308/

An investigation into the stress-relieving and pharmacological actions of an ashwagandha (Withania somnifera) extract

:
https://www.ncbi.nlm.nih.gov/pmc/articles/PMC6750292/

Ashwagandha (Withania somnifera): Role in Safeguarding Health, Immunomodulatory Effects, Combating Infections and Therapeutic Applications: A Review

:
https://www.semanticscholar.org/paper/Ashwagandha-(Withania-somnifera)%3A-Role-in-Health%2C-A-Tiwari-Chakrabort/94bb4eaaac21fef157e553da171b83cec23a3026

Molecular control of blood flow and angiogenesis: role of nitric oxide

:
https://pubmed.ncbi.nlm.nih.gov/19630764/

Functional properties of beetroot ( Beta vulgaris) in management of cardio-metabolic diseases

:
https://pubmed.ncbi.nlm.nih.gov/31921325/

The potential benefits of red beetroot supplementation in health and disease

:
https://pubmed.ncbi.nlm.nih.gov/25875121/

Potential of Curcumin in Skin Disorders

:
https://pubmed.ncbi.nlm.nih.gov/31509968/

Curcumin-mediated regulation of intestinal barrier function: The mechanism underlying its beneficial effects

:
https://pubmed.ncbi.nlm.nih.gov/29420166/

Curcumin, the golden spice in treating cardiovascular diseases

:
https://pubmed.ncbi.nlm.nih.gov/30716389/

The spice for joint inflammation: anti-inflammatory role of curcumin in treating osteoarthritis

:
https://pubmed.ncbi.nlm.nih.gov/27703331/

Curcumin, Gut Microbiota, and Neuroprotection

:
https://pubmed.ncbi.nlm.nih.gov/31614630/

Influence of curcumin on performance and post-exercise recovery

:
https://pubmed.ncbi.nlm.nih.gov/32319320/

Curcumin and Type 2 Diabetes Mellitus: Prevention and Treatment

:
https://pubmed.ncbi.nlm.nih.gov/31398884/

The chemical composition and biological properties of coconut (Cocos nucifera L.) water

:
https://pubmed.ncbi.nlm.nih.gov/20032881/

Comparison of coconut water and a carbohydrate-electrolyte sport drink on measures of hydration and physical performance in exercise-trained men

:
https://pubmed.ncbi.nlm.nih.gov/22257640/

Turmeric (Curcuma longa) and its major constituent (curcumin) as nontoxic and safe substances: Review

:
https://pubmed.ncbi.nlm.nih.gov/29480523/

Herb-Drug Interactions in Cancer Care

:
https://pubmed.ncbi.nlm.nih.gov/30334243/

U.S. National Library of Medicine: Beeturia

:
https://www.ncbi.nlm.nih.gov/books/NBK537012/

U.S. National Library of Medicine: Blue-Green Algae

:
https://medlineplus.gov/druginfo/natural/923.html#Safety