WellnessVerge is reader-supported. We may earn a commission when you make a purchase through the links on this page. Learn more about our process here.
Why You Can Trust Us
Every article and review on WellnessVerge is thoroughly researched and fact-checked by licensed health professionals. Our editorial team is made up of registered dietitians and medical doctors.
Every piece of content is also medically reviewed to ensure accuracy and alignment with sound scientific evidence and medical consensus. We only use peer-reviewed journals and reputable medical sources to form our conclusions and recommendations.
We operate with total editorial independence, and our editorial policies ensure that your well-being comes first. Based on our rigorous research, we only recommend products that are worth considering. We always disclose any ads or partnerships with brands featured on our site.
Organifi Green Juice Review: Well-Researched Ingredients for General Wellness
Organifi differentiates itself from other greens powders by focusing on a few high-quality, well-researched ingredients. And while it is a convenient way to boost your nutrient intake, it comes with a higher price tag.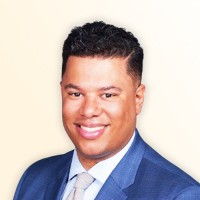 Medically Reviewed by
Anthony Dugarte, MD
Medical Reviewer
Anthony Dugarte, M.D., C.S.C.S. is a health and wellness writer and medical content reviewer. In addition to dedicating the last 8 years to medical research, Dr. Dugarte also has more than a decade of experience in strength and conditioning, nutrition, and rehabilitative exercise, as well as authoring and reviewing health and wellness-related content.

Key Insights (TL;DR)
Organifi Green Juice contains well-researched certified organic ingredients that may support your body's natural detoxing system, stress management, and immune health, and help with healthy weight management.
Comes in two flavors: Crisp Apple and Original Mint.
Organifi is more expensive than other greens powders with similar health benefits. Still, Organifi may be right for people looking for a convenient way to add nutrient-rich greens powder supplement to their wellness routine.
Remember, that while getting some greens in a powdered form can help increase your nutrient intake, it is not meant as a replacement for a balanced diet filled with real fruits and vegetables.
What We Liked
Organifi concentrates on only having a few well-studied ingredients with human studies to support their benefits.
Organifi Green Juice is plant-based, gluten-free, dairy-free, vegan, and free from soy.
The company offers a good 60-day return policy.
Important Considerations
Organifi does not list the amounts of each ingredient, making it difficult to know that it contains all the ingredients in clinically active quantities.
Organifi is more expensive than other greens powders on the market. Cost is important to consider because you will need to take the product long-term to experience the full range of benefits.
Shipping is only free if you subscribe and prepay for three months' worth of supplies. Otherwise, it's $7.95
Because Organifi contains coconut, it may be unsafe for individuals with a tree nut allergy.
Organifi in a Snapshot
Organifi is a greens powder supplement designed to conveniently get your daily greens and other superfoods in one glass without shopping, chopping, juicing, or messy clean-up.
It is meant to be taken in the morning to support your body's natural detoxing and immune health, stress management, and healthy weight management.
Organifi was created by Drew Canole, founder and CEO of FitLife TV. He started this brand after experiencing a personal health and wellness transformation sparked by receiving a simple green juice that made him feel more energetic. After that, Drew was inspired to leave his career in finance and focus on promoting healthy lifestyles.
Organifi Green Juice contains 11 well-researched ingredients, including wheatgrass, wheatgrass juice powder, moringa, spirulina, chlorella, green matcha tea, coconut water powder, ashwagandha, red beet, turmeric, and prebiotic powder.
Organifi Green Juice is keto-friendly, dairy-free, gluten-free, soy-free, and vegan.
Making Organifi Is Very Simple
Organifi recommends taking this supplement in the morning to start your day. However, you may take it at any time throughout the day.
For a single dose, mix one scoop of Organifi powder with 8–10 oz of water or another beverage of your choice. Mix one packet of Organifi with 8–10 oz of water or other beverage when using travel packs.
See What's Inside Organifi Green Juice
One serving size of Organifi is one scoop (9.3g) and contains the following:
Total Carbohydrates: 6g (Dietary fiber: 6g and Total sugars: 1g)
Protein: 1g
Calcium: 31mg
Iron: 2mg
Sodium: 15mg
Greens Blend: 5.1g
Superfood Blend: 1.95g
The ingredients inside the blends are:
Ashwagandha
Moringa
Match green tea
Chlorella
Spirulina
Turmeric
Red beet
Wheatgrass
Lemon
Coconut water
Prebiotic powder
The Green Juice Is Not the Cheapest but Reasonably Priced
One canister of Organifi Green Juice (30 servings) costs $69.95 as a one-time purchase on its website.
You can save 10% on your purchase with a monthly subscription. You can get an additional 10% off and free shipping if you pre-pay for three months.
One box of Organifi Geen Juice Travel Packs (30 easy-to-use packets) also costs $69.95 per box. The same discounts apply here as they do with the canisters.
The product is also available through their Amazon storefront and other retailers, including Vitamin Shoppe and LuckyVitamin.
Organifi offers a 60-day money-back guarantee on all of its products. The company will provide you with a prepaid shipping label to send it back. However, the cost to ship it back will be deducted from your final refund amount once they receive the product.
Organifi Uses Well-Researched Ingredients That Have Been Shown to Offer Various Health Benefits
Organifi contains 11 active ingredients making up its two blends: Greens Blend and Superfood Blend.
A good amount of quality scientific evidence supports using these ingredients for the body's natural detoxing and immune systems, stress relief, and healthy weight management.
Wheatgrass
Organifi uses wheatgrass and wheatgrass juice powder, a more concentrated form of wheatgrass. Wheatgrass contains several antioxidants that may be beneficial for reducing oxidative stress and improving immune function. (1, 2)
Moringa Oleiferea Leaf
Moringa, also known as the horseradish tree, is a tree that grows in tropical and tropical countries around the world. It is rich in antioxidants and shows the potential to be beneficial for inflammation and protecting several systems within the body. (3)
Spirulina
Spirulina is a blue-green alga with antioxidant activity that may help with weight management, improve blood sugar and cholesterol, and has the potential to support the immune and detoxing systems. (4, 5, 6)
Chlorella
Chlorella is a type of microalgae that grows in freshwater and is often broken down into supplements to improve its digestibility. It has high antioxidant content and may help with detoxing and supporting immune function. (7)
Matcha Green Tea
Matcha green tea is a powdered green tea with a unique antioxidant composition due to its cultivation in the shade, increasing its leaf nutrient content.
Matcha Green Tea has been shown to offer numerous health benefits, including protecting against disease, reducing inflammation, and supporting the immune system. (8, 9)
Ashwagandha Root Extract
Ashwagandha is an adaptogenic herb that may be beneficial for stress management, weight management, and supporting immune function. (10, 11)
Red Beetroot
Organifi uses a standardized beetroot extract, which contains 2% nitrates. Nitrates increase nitric oxide production and contribute to improved blood flow throughout the body, especially in athletes. Beets also have antioxidant and anti-inflammatory properties. (12, 13, 14)
Turmeric Root
Turmeric is a yellow-orange root from the ginger family that is native to Southeast Asia and is used in traditional and modern medicines. It is a well-studied, anti-inflammatory, anti-microbial herb with antioxidant activity to work on many body systems, including gut health. (15, 16)
Coconut Water
Coconut water is the clear fluid that comes from a green coconut. It provides many nutrients as a natural electrolyte beverage and can be as hydrating as water.
Coconut water is 94% water but contains carbohydrates, electrolytes (including magnesium, phosphorus, potassium, sodium, and chlorine), amino acids, B vitamins, antioxidants, and more. (17, 18)
Organifi Is Likely Safe, But You Should Probably Consider the Following
Organifi Green Juice contains coconut, making it unsafe for individuals with a tree nut allergy. Coconut water may cause bloating and stomach upset in some people. (17)
Some people may not tolerate swallowing wheatgrass due to its strong taste, smell, and texture.
Turmeric may cause mild side effects such as tongue redness, nausea, diarrhea, stomachache, gas, and other stomach discomforts. It may also interact with certain prescription medications. (19, 20)
Products with beets may cause beeturia, the red or pink discoloration of urine, and bowel movements due to poor breakdown of beet pigments. (21)
Side effects from spirulina are usually mild and may include nausea, vomiting, dizziness, headache, fatigue, diarrhea, or abdominal discomfort. It may also increase flares of autoimmune conditions. Individuals taking blood glucose-lowering medications, immunosuppressants, or anticoagulants may experience drug interactions with spirulina. (22)
Lastly, Organifi Green Juice is safe for individuals with celiac disease due to wheatgrass being gluten-free. We also could not find any warnings that Organifi was produced in a facility that processes wheat or other gluten-containing grains.
If you have any preexisting conditions or taking prescription medication, we recommend discussing this supplement with your doctor before you start taking it.
How Does This Supplement Stack Up Against Its Competitors?
Organifi contains fewer active ingredients than similar greens powders. However, having more ingredients in a supplement is not necessarily better. And even though Organifi contains fewer ingredients, many are well-studied to have positive health benefits.
Every greens powder contains a unique combination of vegetables and other nutrients. So if you want to include or avoid certain ingredients, we recommend comparing the labels to narrow down your choices. (For example, Organifi contains wheatgrass; if you are sensitive to it, a product without wheatgrass may be a better option.)
In addition, many high-quality greens powders include probiotic blends to support gut health, which Organifi lacks.
Lastly, Organifi is reasonably priced but is more expensive than some comparable products. This is an important factor because greens powders are meant to be taken daily long-term.
Here's a quick snapshot of how Organifi compares to popular high-quality greens powders:
Organifi Green Juice
AG1
Beyond Greens
Amazing Grass Greens Blend
Price Per Month
$69.95
$99
$39.99
$32.99
Lowest Possible Price
$56.30 per canister (with subscription + prepay for 3 shipments)
$79/month (subscription)
$24.99/month (bulk subscription)
$26.39/month (subscription)
Shipping
$7.95 or free with a subscription prepaid for 3 months
Free
$5.95 or free with a subscription
$7.99 or free over $59.99
Return Policy
60-day money-back guarantee
60-day money-back guarantee
365-day money-back guarantee
No refunds on opened product
Key Ingredients

Greens

Fruits & Vegetables, Herbs

Greens

Fruits & Vegetables, Herbs, Mushrooms, Probiotics, Prebiotics

Greens

Herbs, Mushrooms, Probiotics, Prebiotics

Greens

Herbs, Mushrooms, Probiotics, Prebiotics, Digestive Enzymes

Third-Party Tested
Yes
Yes
Yes
No
Purchase Via
Organifi
Athletic Greens
Live Conscious
Amazon
Additional Recommendations
Powdered greens supplements have become very popular amongst health-conscious people who want to add more fruits, vegetables, and other nutrients to their diet.
While getting some nutrients in the powdered form can be helpful, they should not replace a well-balanced diet.
To fully experience the benefits of greens powders, aim to get 2.5 cups of vegetables and 2 cups of fruit daily from your diet. Choose from a variety of colors, not just your greens, to get different antioxidants and phytochemicals in your diet.
We have plenty of content in the Nutrition section of our website with ideas on including more fruits and vegetables in your diet.
Thanks for your feedback!
In a few words, please tell us how this article helped you today.
Please let us know how we can improve this article by selecting your concern below.
Thank You! We appreciate your feedback.
*
Please select at least one topic:
Please Note: We cannot provide medical advice. This feedback will help us continue improving your user experience on WellnessVerge.
Please Note: We cannot provide medical advice. This feedback will help us continue improving your user experience on WellnessVerge.
At WellnessVerge, we only use reputable sources, including peer-reviewed medical journals and well-respected academic institutions.