WellnessVerge is reader-supported. We may earn a commission when you make a purchase through the links on this page. Learn more about our process here.
Why You Can Trust Us
Every article and review on WellnessVerge is thoroughly researched and fact-checked by licensed health professionals. Our editorial team is made up of registered dietitians and medical doctors.
Every piece of content is also medically reviewed to ensure accuracy and alignment with sound scientific evidence and medical consensus. We only use peer-reviewed journals and reputable medical sources to form our conclusions and recommendations.
We operate with total editorial independence, and our editorial policies ensure that your well-being comes first. Based on our rigorous research, we only recommend products that are worth considering. We always disclose any ads or partnerships with brands featured on our site.
ButcherBox Review: Is It Worth It? A Dietitian's Take
ButcherBox is a premium meat subscription box that offers humanely sourced beef, pork, chicken, and fish. The service is more expensive than buying meat at the grocery store, but may be worth it if you want to include more sustainable animal products in your diet.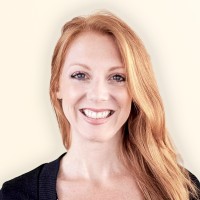 Medically Reviewed by
Natalie Olsen, MS, RDN, LD, ACSM-EP
Registered Dietitian, Certified Exercise Physiologist
Natalie is a registered dietitian, functional medicine practitioner and certified exercise physiologist with over 15 years experience in the health and wellness industry and holds a Master's degree in Human Nutrition and Functional Medicine through a collaborative program provided by the University of Western States and the Institute of Functional Medicine.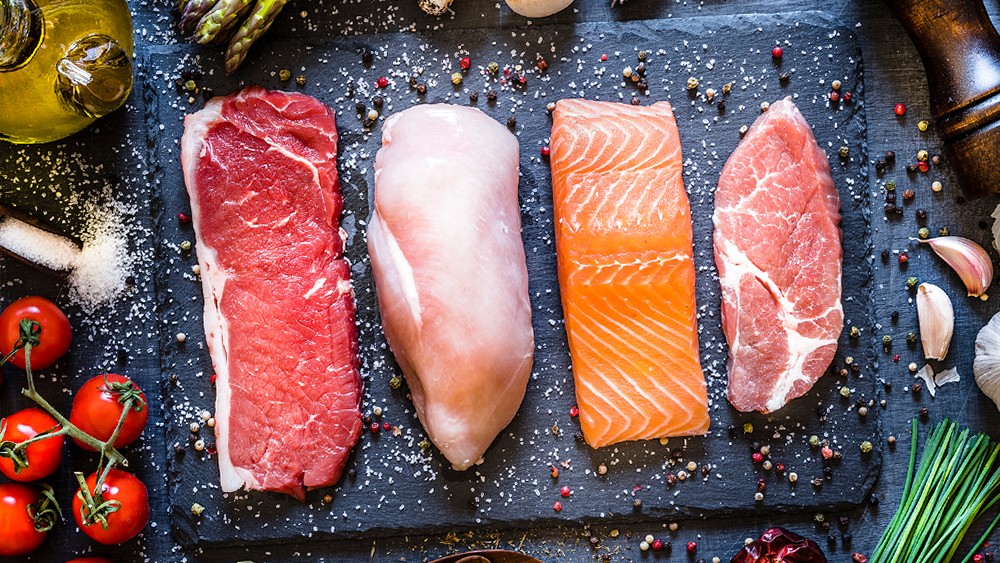 Pros

Convenient monthly deliveries of high-quality proteins
Variety of proteins offered includes beef, chicken, fish, and pork
Suitable for most diets, including gluten-free
Meats are sustainably raised
Flexible subscription is easy to customize, skip, or cancel

Cons

More expensive than conventionally farmed meats or grocery store meat
Not suitable for vegans or vegetarians
Only provides meat, and will not replace all of your grocery shopping
What Is ButcherBox?
ButcherBox is a meat delivery subscription service that offers high-quality, sustainably sourced meat — something many people may not find at their local grocery store.
Most grocery stores stay stocked with conventionally-farmed meats, but conventional livestock farming methods are not necessarily humane or sustainable, nor do they result in the healthiest meat possible.
For this reason, many people are willing to pay a higher price for higher quality meat.
Here are some of the items you can expect to find on ButcherBox's menu:
Beef: Ground beef, burgers, ground sirloin, top sirloin steaks, bottom round roast, NY strip steaks, and sirloin cap.
Chicken: Whole chicken, boneless skinless chicken breasts, chicken tenders, drumsticks, bone-in thighs, and party wings.
Pork: Ground pork, St. Louis ribs, breakfast sausage, boneless pork chops, pork sirloin roasts, ground Italian sausage, boneless pork butt, and bacon.
Seafood: Wild Alaskan sockeye salmon, salmon burgers, and cod.
Other: Turkey, bison, and uncured hot dogs.
ButcherBox offers several different curated meat boxes, as well as some custom options that allow you to choose the exact products and cuts of meat you want.
The meat is shipped frozen and may arrive partially thawed at your door. You can choose to receive a shipment every four, six, or eight weeks.
Product Quality
One thing that sets ButcherBox apart from many other meat subscription boxes is the quality of the meat they offer. Their promise is that they are uncompromising when it comes to meat quality.
For example, all of their beef comes from humanely-raised, grass-fed, and grass-finished cows that are never given antibiotics or hormones.
Conventionally-farmed cows are grain-fed and often raised with antibiotics and hormones. Grass is a more natural diet that may result in healthier cows and beef with a more favorable fat profile that's richer in omega-3s. (1)
Likewise, their chicken is organic and free-range. Free ranging chickens promotes improved leg health and reduced stress, and allows them to forage for insects (a major part of their natural diet) in addition to the feed they are given. The thought process is that healthier chickens result in healthier meat. (2, 3)
In addition, ButcherBox sources pastured pork, or pork that is allowed to free range in a pasture rather than be confined to a pen. Much of it comes from heritage breeds that, according to the ButcherBox website, produce finely marbled meat.
Finally, all of their seafood is sustainable, wild-caught, and unchanged from its natural form.
While, for example, some farmed salmon are given feed containing synthetic antioxidants that make their flesh appear brighter pink, ButcherBox's wild-caught salmon is not part of this practice. Additionally, their scallops are free of added water and solutions that make the scallops appear larger. (4, 5)
Box Types and Sizes
Here are the different types of boxes you can select from ButcherBox.
Custom Box
According to their website, the Custom Box is one of the most popular options from ButcherBox and offers the best value. This box allows you to choose exactly which items you want to receive in your shipment.
There are two sizes to choose from:
Classic Box: Contains 9–14 pounds of meat, and you're able to choose 6 items to include
Big Box: Roughly double in size, providing 18–26 pounds of meat and 12 selections
Curated Boxes
ButcherBox also offers several curated boxes, which contain a variety of meats selected by ButcherBox. These options can be slightly more expensive pound-for-pound than a Custom Box, but are also more convenient.
Curated boxes also come in two sizes:
Classic Box: 8–11 pounds of meat
Big Box: 16–22 pounds of meat
These are the different curated boxes you can choose from:
Mixed Box: A combination of beef, chicken, and pork
Beef & Chicken: Various beef and chicken cuts
Beef & Pork: Various beef and pork cuts
All Beef: Only beef
How Much Does ButcherBox Cost?
ButcherBox is more expensive than grocery store meat prices, but appears to line up fairly closely with prices for grass-fed beef, organic chicken, pastured pork, and wild-caught salmon from farmer's markets, specialty grocers, and independent farmers.
The prices for each box are as follows:
| | Classic | Big |
| --- | --- | --- |
| Custom Box | $159 | $288 |
| Mixed Box | $137 | $253 |
| Beef & Chicken | $137 | $253 |
| Beef & Pork | $137 | $253 |
| All Beef | $137 | $253 |
Shipping is free on all orders, and you can also select add-ons for your order — like bacon, ground beef, or ground chicken. These add-ons can range in price from roughly $7.00 to $15.00, depending on the item.
Although ButcherBox doesn't offer any kind of money-back guarantee, you can receive a credit for damaged or missing items, or choose to have replacements added to your next shipment.
Additionally, they offer several options for customization and making your subscription work better for you. You're able to change your box type, size, billing date, and order frequency for future boxes anytime before the next shipment's current billing date.
However, at this time, you can't choose a certain day of the week to receive your shipment. Your box generally arrives roughly 8 business days after you place an order or after your monthly billing date.
Who Is It For?
ButcherBox is ideal for households willing to pay a premium price for high-quality meats. For instance, people following a paleo diet — which has a heavy focus on food sourcing — may find that ButcherBox is a perfect fit.
ButcherBox also fills a unique market gap for people looking for more sustainably-sourced meats. In many areas, it may be difficult to find these types of meat or a variety of these types of meat.
For instance, in the Midwest, it may be easy to find grass-fed beef but more difficult to find wild-caught salmon.
Since ButcherBox is an online service that delivers nationwide, it makes these types of meats more accessible to everyone.
Who Is It Not For?
ButcherBox is not for vegetarians or vegans, since the only products they offer are meat.
Additionally, at this time, ButcherBox does not offer a curated box for pescatarians, or people who consume fish and shellfish but no other types of meat.
As a workaround, you could choose a Custom Box and fill it with only fish and shellfish products if you are a pescatarian who wants to use this service.
ButcherBox is also not a suitable alternative to grocery shopping, since they only provide meat.
If you're looking for an online grocery store that provides meat, fresh produce, and other types of food, you may want to consider Misfits Market or Imperfect Foods.
At most, ButcherBox can eliminate the need to go grocery shopping for meat each month.
Finally, the service may not be a good fit for people on a limited budget. Although it's great to purchase this caliber of meat if you're able to afford it, not everyone can.
Fortunately, conventionally-raised (but far less expensive) meats are still able to provide equal amounts of protein and remarkably similar levels of most vitamins and minerals. However, the omega-3 content is much less.
How ButcherBox Compares to Alternatives
The meat subscription box business has become a crowded one, with many new companies entering the space in recent years. Here's how ButcherBox stacks up against two of its most popular competitors.
Good Chop
Good Chop is a comparable meat delivery service.
All of their meat offerings are sourced from the U.S. and are antibiotic and hormone-free. They offer high-quality chicken, seafood, and pork and both grain-fed and 100% grass-fed beef options.
They provide higher-quality selections and premium cuts for an extra fee.
According to their website, their prices start at $149 per box, which includes up to 36 servings. Shipping is always free, and they offer a variety of beef, pork, poultry, fish, and shellfish to choose from.
If you want total control over the items you receive in your box each month, and meat sourcing isn't a key priority for you, Good Chop may be a better fit because it allows you to select whichever items you want and is slightly less expensive than ButcherBox's Custom Box.
Crowd Cow
Alternatively, if you like the quality of ButcherBox meat but don't want to be tied to a subscription, you may like Crowd Cow.
Crowd Cow is an online meat marketplace that offers a wide variety of sustainable, antibiotic and hormone-free meats — including beef, pork, chicken, bison, lamb, duck, wild game, fish, shellfish, and Wagyu and Kobe beef.
You can choose exactly which meats you want, and each item includes information about the farm it came from.
You also don't have to create a subscription; however, you can make any order a recurring monthly order to get a 5% discount and free shipping over $125.
It's a better choice for a wider variety of different types of meat, especially if you want the flexibility of a subscription-free model.
Frequently Asked Questions
What's in ButcherBox?
ButcherBox is a meat subscription box that offers sustainable beef, pork, chicken, and fish. You can select a Custom Box to choose the exact items you want, or choose from their curated boxes, which include Mixed, Beef & Chicken, Beef & Pork, or All Beef.
Is ButcherBox subscription only?
Yes, ButcherBox operates on a subscription model and offers shipments every four, six, or eight weeks. However, you have the option to delay shipments or cancel your membership anytime.
How much does ButcherBox cost?
ButcherBox shipments start at $137 per month, but can cost up to $288 per month depending on the box and size you choose. Shipping is free.
Does ButcherBox meat come frozen?
ButcherBox meat is shipped frozen, but may arrive partially defrosted. The packaging materials are designed to keep the box below 40 degrees Fahrenheit in transit.
As long as the meats are below 40 degrees when you open the box, they are safe to put in your fridge for use in the next several days or in your freezer for long-term storage.
Is ButcherBox easy to cancel?
Yes, ButcherBox is easy to cancel. You can cancel your membership online by navigating to Box Settings in your account page.
Can you skip months on ButcherBox?
While you can't technically skip shipments, you can delay your next shipment for up to six weeks or choose any future date on the calendar to receive your next shipment. You can do this in Box Settings when you're logged into your account.
Does ButcherBox have a membership fee?
No, ButcherBox doesn't have a membership fee. However, you will be charged each month for the shipment of meat that you receive, as well as any add-on meats that you select.
The Bottom Line
ButcherBox is a meat delivery subscription service specializing in grass-fed beef, pastured pork, organic chicken, and wild-caught seafood.
The company offers shipments for large or small households, and you can choose a Custom Box if you want to select exactly which items you receive in each delivery.
Using this service can help eliminate the need to go grocery shopping for meat, especially if it's hard for you to find high-quality meats locally.
While ButcherBox's meat is more expensive than the meat you'll find at the grocery store, it may be worth the price if farming methods, sustainability, and optimal meat quality are important considerations for you and your household.
Thanks for your feedback!
In a few words, please tell us how this article helped you today.
Please let us know how we can improve this article by selecting your concern below.
Thank You! We appreciate your feedback.
*
Please select at least one topic:
Please Note: We cannot provide medical advice. This feedback will help us continue improving your user experience on WellnessVerge.
Please Note: We cannot provide medical advice. This feedback will help us continue improving your user experience on WellnessVerge.
At WellnessVerge, we only use reputable sources, including peer-reviewed medical journals and well-respected academic institutions.