WellnessVerge is reader-supported. We may earn a commission when you make a purchase through the links on this page. Learn more about our process here.
Why You Can Trust Us
Every article and review on WellnessVerge is thoroughly researched and fact-checked by licensed health professionals. Our editorial team is made up of registered dietitians and medical doctors.
Every piece of content is also medically reviewed to ensure accuracy and alignment with sound scientific evidence and medical consensus. We only use peer-reviewed journals and reputable medical sources to form our conclusions and recommendations.
We operate with total editorial independence, and our editorial policies ensure that your well-being comes first. Based on our rigorous research, we only recommend products that are worth considering. We always disclose any ads or partnerships with brands featured on our site.
Colon Broom Review: Is It Worth It? A Dietitian Explains
Our Key Takeaway: Colon Broom is a supplement that contains psyllium husk fiber, a well-researched ingredient that may help relieve constipation, lose weight, and reportedly cleanse your body. This supplement may help with digestive issues, but it is pricier.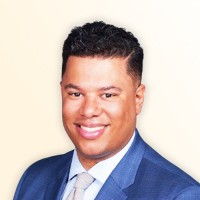 Medically Reviewed by
Anthony Dugarte, MD
Medical Reviewer
Anthony Dugarte, M.D., C.S.C.S. is a health and wellness writer and medical content reviewer. In addition to dedicating the last 8 years to medical research, Dr. Dugarte also has more than a decade of experience in strength and conditioning, nutrition, and rehabilitative exercise, as well as authoring and reviewing health and wellness-related content.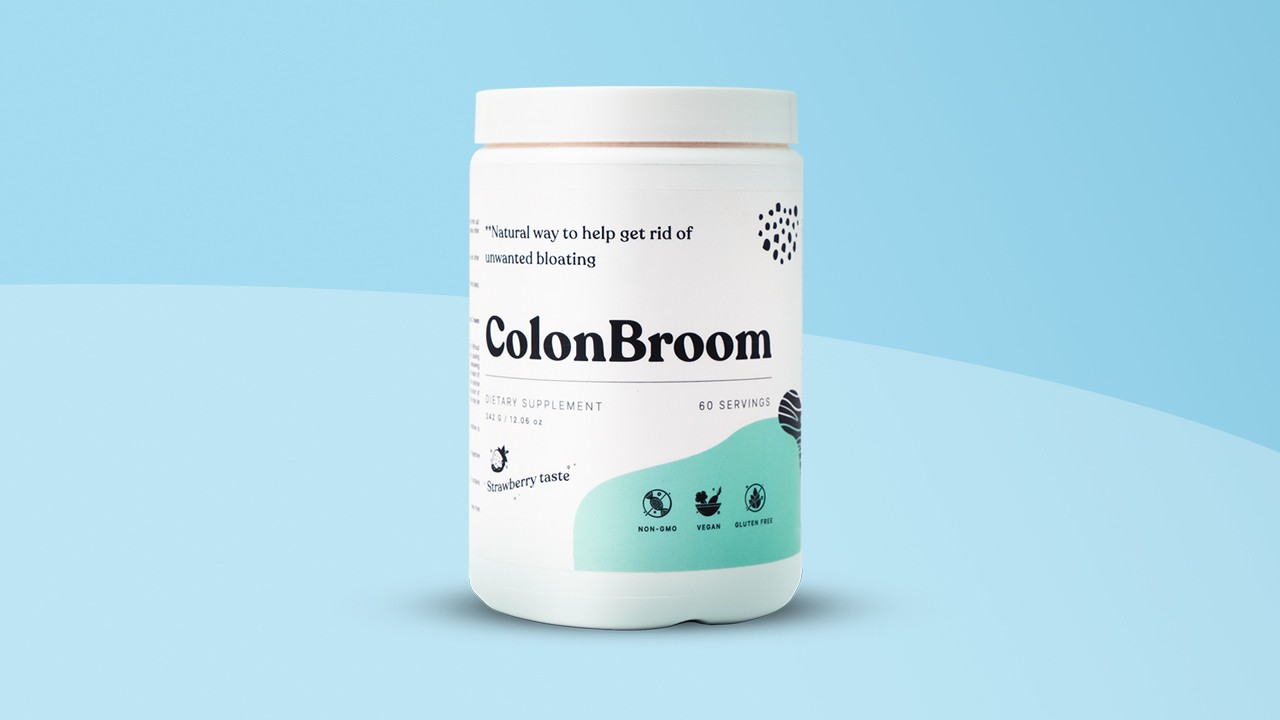 Pros

Psyllium husk is well-researched for its effects
Ingredients are in amounts that are clinically shown to offer some benefits
May help with digestion and weight loss
May help with mood and energy

Cons

Expensive compared to other psyllium husk fiber supplements
Lacks third-party testing
The company's quiz appears to be just a sales funnel with potentially misleading data
14-day return policy only on unused products
What Is Colon Broom?
Colon Broom from Max Nutrition LLC is a bulk-forming laxative that is meant to be a safe and effective way to relieve constipation, lose weight, and cleanse your body.
The main ingredient in Colon Broom is psyllium husk fiber, which comes from the seeds of the Plantago ovata, also known as the blond psyllium plant.
Psyllium husk fiber is a common source of dietary fiber and can be found as an ingredient in health drinks, bakery products, breakfast cereals, and other foods as a thickener.
It is a type of soluble fiber that absorbs water and forms a gel in the gut due to its thickness.
These properties allow for better formation of bowel movements that hold water and can more easily pass through the bowels.
Colon Broom claims to help with the symptoms you may feel from not pooping regularly, including gut heaviness, constipation, imbalanced gut microbiota, difficulty losing weight, lack of energy, and risk of bloating.
Colon Broom has a natural strawberry flavor derived from real strawberries, which may taste more appealing than your average fiber supplement.
After using Colon Broom, the brand claims that you will feel a lightness in your gut, have regular bowel movements, have a protected intestine, have a better mood and energy boost, an improved digestive system, and reach your weight loss goals easier.
This review will discuss the research behind the ingredients used in Colon Broom, a few observations around the company's quiz, cost, and other elements you should consider before deciding whether this supplement is right for you.
How Do You Take Colon Broom?
Colon Broom can be taken up to twice daily, either 1 hour before or 30 minutes after a meal. It is not recommended to take this supplement at bedtime.
For a single serving of Colon Broom, mix one teaspoon or a scoop of powder with 8 oz of water and drink. After taking your Colon Broom, it's recommended to drink a second full glass of water.
One serving size of Colon Broom contains 3.6 grams of psyllium husk powder and provides a total of 3 grams of dietary fiber per scoop, with 2 grams being soluble fiber.
The maximum daily dosage of Colon Broom is two servings daily.
Once you take Colon Broom, you should expect to feel changes in your bowel movements 24 to 72 hours after using the product.
Our Colon Broom Quiz Experience
Before purchasing Colon Broom, you are prompted to take a quiz to see how Colon Broom can help support your health.
I took the quiz multiple times and found that you're always redirected to purchase the same product regardless of your answers.
The quiz asks about:
Current bowel movement frequency
History of GI symptoms
Other health symptoms
Sensitivities and allergies
Medical conditions
History of GI diseases
Pregnancy
Exercise frequency and length
Basic metrics
How much weight you want to lose
Once the quiz is completed, Colon Broom gives you an estimation of the timeline of your desired weight loss while using its product and the number of weekly poops you'll have.
The results page will also tell you some information about your current BMI, estimated metabolic age, poop frequency, and the chance of Candida albicans (a common fungal species in the microbiota that could increase the risk for infection if it overgrows in the intestines).
As someone who has tried different supplement quizzes for reviews, I noticed some issues with the quiz that I think are worth noting:
First, there doesn't appear to be a limit set on how much desired weight loss you'd like to see. As a test, I put the desired weight that would put me below the BMI for underweight (18.5 kg/m2), and there was no warning about having an unhealthy weight loss goal.
Additionally, the hypothetical weight loss timeline was only a few months, regardless of how many pounds I specified I wanted to lose — which could create unrealistic expectations.
There was a score for a metabolic age, and there weren't any details on how this metabolic age was calculated. Despite what answers I specified each time I took the quiz, the metabolic age was automatically 7 years older than my actual age, and the website told me that my metabolism was "slower than it should be."
Overall, after taking the quiz multiple times, we found the results from it may be potentially misleading. The quiz appears to have two goals:
To serve mainly as a creative marketing funnel for potential customers, regardless of the answers you provide.
To have Colon Broom advise you against using their product if you indicate you are allergic to strawberries (which was the only answer that triggered such a response).
If you would like to bypass the quiz to see the purchase options for Colon Broom, you can do so by visiting this page.
Does Colon Broom Work? The Science Behind Its Claimed Benefits
Colon Broom contains psyllium, a well-researched fiber supplement that has some benefits for gut health, digestive health, metabolism impact, reducing inflammation, mood, small amounts of weight loss, heart health, and blood sugar management.
However, while research suggests psyllium-containing supplements can help with weight loss, the impact is minimal and should not be relied on for the long term.
There are also not many randomized trials to suggest that psyllium supplementation will improve mood. This is mostly an observed effect that could be attributed to other factors.
Colon Broom provides psyllium in a dose that is shown to be clinically beneficial.
Some of the potential benefits of psyllium husk powder are:
Improved gut health
Mood benefits
Aiding in weight loss
Metabolic health support
Below we will discuss these benefits and research behind psyllium husk as it relates to Colon Broom.
May Improve Gut Health
Psyllium present in Colon Broom can help improve the gut microbiota, especially in constipated individuals.
A small 2019 study found that psyllium husk supplementation improved the balance of bacteria in the microbiota in healthy and constipated individuals. (1)
These bacteria were associated with faster-moving bowel movements within the intestines and the production of short-chain fatty acids important for immune health and maintaining the strength of our intestinal walls. (2)
In a 2020 review, psyllium was found to be over 3 times as effective as wheat bran at improving the frequency of bowel movements in individuals with chronic idiopathic constipation. (3)
Summary
Psyllium in Colon Broom helps improve gut bacteria balance, production of fatty acids that help immune health, prevent leaky gut, and increase the frequency of regular bowel movements.
Related: Evidence-Based Ways to Improve Your Gut Health
May Increase Mood
Dietary fiber intake may be linked to improving mood through the Gut-Brain-Axis, which is the connection between your central nervous system and gut. (4)
Because Colon Broom is a fiber supplement, it may provide help to increase mood.
Observational studies find that increased total fiber intake is associated with lower odds of depression. (5)
This may be due to improvements in gut bacteria, hormone and neurotransmitter production, and inflammation reduction.
Feelings of lightness associated with bowel movements may be attributed to actions of the vagus nerve, which is the longest nerve that runs from the brain to the rest of your body.
Bowel movements, especially after constipation, may cause enough stress to the vagus nerve to trigger something called vasovagal syncope, sometimes known as "poophoria." (6)
If your vagus nerve overreacts to the bodily stress of having a bowel movement, then it can cause you to faint.
But if your body has a mild stress reaction, your blood pressure only lowers slightly, and as a result, you may feel lighter or blissful after you poop.
Constipated people may also feel lighter after pooping due to a reduction in abdominal distention (swelling of the stomach), which can cause symptoms of feeling full or bloated.
Summary
Increased fiber through Colon Broom may be associated with lower odds of depression through improving gut bacteria, hormones, and neurotransmitters, and reducing inflammation. It may also stimulate the vagus nerve and cause "poophoria", which makes people feel blissful.
May Aid in Weight Loss
Colon Broom may moderately assist in weight loss.
In a study published in 2016, psyllium reduced hunger and desire to eat and increased fullness between meals compared to a placebo. (7)
Another 2020 analysis suggests that while psyllium supplementation can help reduce body weight, BMI, and waist circumference, the magnitude of this effect is not significant. (8)
In this same analysis, researchers also found that the duration of taking a psyllium supplement didn't correspond with a linear reduction in BMI or weight circumference.
Summary
Colon Broom may aid in weight loss as it contains psyllium husk, which can help you stay full for longer, reduce hunger, and reduce cravings to eat. Supplementation with psyllium may help with reducing weight and waist circumference, but it may not cause significantly visible results.
Related: Top 12 Best Diet Habits for Weight Loss
Metabolic Health Support
While not listed as one of their official benefits from relieving constipation, Colon Broom notes that their product can help with overall health and blood pressure.
Psyllium husk fiber supplementation can be beneficial for heart health and blood glucose control.
In a 2018 meta-analysis and review, researchers found that taking a median dose of 10.2 g of psyllium daily significantly reduced LDL cholesterol, non-HDL cholesterol, and apoB (a protein component of LDL and VLDL cholesterol). (9)
Psyllium supplementation may also help reduce systolic blood pressure (the top number of your blood pressure), and this pressure-lowering effect was stronger in individuals with baseline high blood pressure. (10)
Improvements in cholesterol labs and blood pressure may reduce the risk of atherosclerosis-related cardiovascular disease risk.
A 2020 review found that psyllium supplementation reduced triglycerides, fasting blood sugar, and Hemoglobin A1C in patients with diabetes. (11)
Summary
Psyllium, as used in Colon Broom, can help improve characteristics associated with metabolic syndrome, including cholesterol, blood pressure, and blood sugar levels.
Support for Claimed Benefits
Here is our score, based on scientific evidence, of how likely Colon Broom will be effective for its claimed benefits:
Regular bowel movements

5

/5
Protected intestine and balanced gut microbiota

5

/5
Mood and energy boost

3

/5
Improved digestive system

5

/5
Aid in weight loss

4

/5
Is Colon Broom Safe?
If you're new to using Colon Broom, increasing the amount of fiber you get daily may cause some symptoms.
Intake of psyllium at normal doses may cause mild side effects, including bloating, gas, nausea, indigestion, vomiting, and chest pain. (12)
To help reduce symptoms, the makers of Colon Broom recommend that for the first 5 days of using this product, you should start with 1 serving per day.
Once your body has adjusted to extra fiber, you may increase your intake to 2 times per day.
Taking psyllium without adequate water intake can result in esophageal and intestinal obstruction. (13)
Colon Broom should be taken at least 2 hours before or after any medications. Psyllium may reduce the absorption of several classes of medication. (14)
While Colon Broom does not contain any of the top major allergens, this product may cause an allergic reaction in people sensitive to psyllium or products derived from strawberries. (15)
Therefore, if you have any allergies, it is not advised to take this supplement.
Colon Broom is vegan, gluten-free, and non-GMO.
Speak with your doctor before taking this supplement to see if it is appropriate to add to your daily routine.
Laxative abuse for the goal of weight loss may be related to disordered eating patterns, and these behaviors should be discussed with your primary care doctor. (16)
How Much Does Colon Broom Cost?
A single bottle of Colon Broom contains 60 servings, which should last 30 days if you're taking the maximum dosage (2 servings) daily.
Colon Broom is available in several bundles and can be purchased as a one-time order or subscription through its official website.
| | One-time Purchase | With Subscription |
| --- | --- | --- |
| 1-Month Supply | $69.99 | $64.99 |
| 3-Month Supply | $137.97 ($45.99/bottle) | $107.97 ($35.99/bottle) |
| 6-Month Supply | $215.94 ($35.99/bottle) | $167.94 ($27.99/bottle) |
Purchases also come with an anti-inflammatory diet guide e-book and free shipping (for the US, UK, and Australia only).
Shipping is free if the product is shipped to the following countries: United States, United Kingdom, Austria, Germany, Belgium, Czech Republic, France, Italy, Netherlands, Denmark, and Luxembourg.
Shipping costs $15 when sent to Canada.
Colon Broom offers a 14-day money-back guarantee on its products. The 14-day countdown begins on the date when you receive the product (not when you place the order) and is only applicable to unopened bottles.
To initiate a refund, you will have to contact the company's customer Support at (315)215-0872 or hello@colonbroom.com.
How Colon Broom Compares to Alternatives
Many fiber supplements similar to Colon Broom are available on the market that are significantly cheaper and more easily available from popular retailers.
You can find alternatives of equal quality or even made with organic psyllium husk fiber to suit your fiber needs.
For example, Metamucil offers not only a powdered form of psyllium husk but is also available as capsules and chewable tablets, so the brand offers more versatility.
Metamucil also offers sugar-free and real sugar options if one cannot tolerate products made with stevia leaf (which Colon Broom lists as one of its ingredients).
If you're looking for an organic brand, good options are:
Summary
Although Colon Broom has well-researched ingredients that may deliver on its promises, it is more expensive than similar supplements.
Some Other Brands We've Reviewed
If you're looking for a supplement containing well-researched ingredients that may also aid in healthy digestion, weight loss, and metabolism, these are some reputable brands we've reviewed:
The Bottom Line
Colon Broom is a bulk-forming laxative that contains a well-researched ingredient, psyllium husk fiber, to help with weight and gastrointestinal health.
This product may appeal to individuals who deal with mild constipation or irregular bowel movements, have low fiber intake, or may want to support their weight loss with fiber.
Understandably, at times we aren't able to get enough fiber with our foods every day, and a fiber supplement such as Colon Broom may help.
There are a few things to consider, however:
Colon Broom costs relatively higher than other supplements containing similar benefits and ingredients. However, you can get a better deal if you buy Colon Broom in bulk.
The company's return policy isn't the most compelling compared to other supplements we reviewed since you can't get refunds on opened products.
The results from Colon Broom's quiz may potentially set unrealistic expectations regarding the timeline of weight loss goals and don't provide you with any unique recommendations other than advising you against consuming the supplement if you specify that you are allergic to strawberries.
Still, the factors listed above don't undermine the actual research behind the ingredients used in Colon Broom.
The supplement may provide some benefits due to its use of well-researched ingredients and is generally safe to use, as long as you supplement it with a healthy lifestyle and have no allergies.
If some of the drawbacks we've outlined aren't dealbreakers, you can try one bottle to see if it works well for you.
If you're satisfied with this supplement and plan to use it for some time, you can reduce the cost of each bottle by subscribing and buying in bulk.
Always speak with your doctor before starting any new supplements to ensure they are safe for you to use, especially if you're aware of any allergies you may have.
Tips on Increasing Your Fiber Intake
Fiber is something that we all need to include in our diets. More than 90% of women and 97% of men do not meet the recommended intake of dietary fiber.
To get more fiber in your life, focus on food sources like those found in whole grains, fruits, vegetables, nuts, and seeds.
If you're looking to get more soluble fiber — similar to what is found in Colon Broom — try eating foods like beans, avocados, stone fruits, flaxseeds, oats, Brussels sprouts, and okra.
When increasing your fiber intake, always increase your water intake to reduce further constipation.
If you are interested in getting a little more fiber into your diet to benefit your health, speak with your doctor about the safety of using psyllium or other fiber supplements in a way that works for you.
Individuals with more serious gastrointestinal conditions should contact their doctors for a proper assessment, as some fiber supplements may worsen symptoms.
Thanks for your feedback!
In a few words, please tell us how this article helped you today.
Please let us know how we can improve this article by selecting your concern below.
Thank You! We appreciate your feedback.
*
Please select at least one topic:
Please Note: We cannot provide medical advice. This feedback will help us continue improving your user experience on WellnessVerge.
Please Note: We cannot provide medical advice. This feedback will help us continue improving your user experience on WellnessVerge.
At WellnessVerge, we only use reputable sources, including peer-reviewed medical journals and well-respected academic institutions.