WellnessVerge is reader-supported. We may earn a commission when you make a purchase through the links on this page. Learn more about our process here.
Why You Can Trust Us
Every article and review on WellnessVerge is thoroughly researched and fact-checked by licensed health professionals. Our editorial team is made up of registered dietitians and medical doctors.
Every piece of content is also medically reviewed to ensure accuracy and alignment with sound scientific evidence and medical consensus. We only use peer-reviewed journals and reputable medical sources to form our conclusions and recommendations.
We operate with total editorial independence, and our editorial policies ensure that your well-being comes first. Based on our rigorous research, we only recommend products that are worth considering. We always disclose any ads or partnerships with brands featured on our site.
DoFasting Review: A Dietitian's Comprehensive Take
DoFasting's app and supplements are based on solid research to support weight loss and overall health. Its 3-in-1 approach to weight loss is convenient, but other options are available that are more sustainable for your wallet.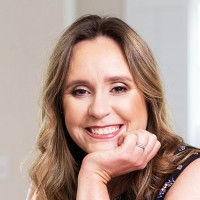 Medically Reviewed by
Ana Reisdorf, MS, RD
Registered Dietitian Nutritionist
Ana Reisdorf is a registered dietitian nutritionist with 14 years of experience in the field of nutrition and dietetics. She graduated from UCLA in 2002 with a degree in psychology and women's studies and completed her master's degree from Central Michigan University in 2010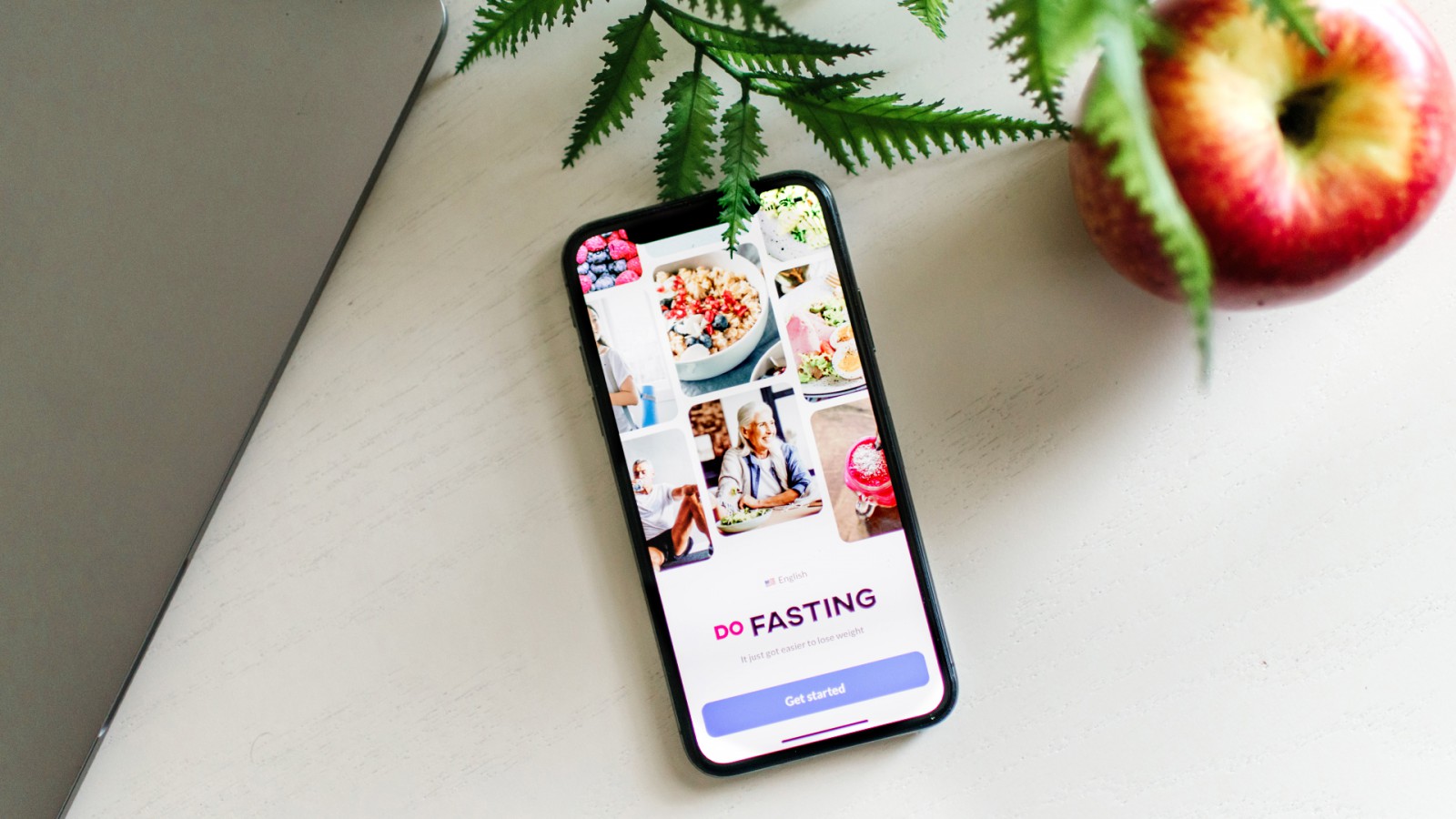 Pros

Integrates information on fasting schedule, physical activity, and meal suggestions
Able to adjust your fasting schedule and goals
Pairs with Apple Watch
Offers weekly health reports
Tracks calories, water consumption and steps

Cons

Pricier compared to competition, especially when combined with its supplements
Does not come with support of health professionals or personal coach
What Is DoFasting?
DoFasting is an app that approaches weight loss with a 3-in-1 combination. The app combines fasting, healthy meal preparation, and workouts in a manner that is supposed to be easy to integrate into your lifestyle.
DoFasting promotes intermittent fasting as a method to achieve health benefits, including weight loss, reducing insulin resistance and blood sugar, reducing the risk of inflammation, lowering LDL cholesterol and triglycerides, and increasing BDNF, a protein related to brain health.
The company behind the DoFasting app is Fasting Solutions UAB, which is based out of Lithuania. In addition, Max Nutrition UAB appears to be behind DoFasting's supplement product line.
Additionally, a European brand called Kilo Health helped bring DoFasting to market and accelerate its growth.
DoFasting was at the center of a controversy concerning its Twitter ads of their app in 2020. Critics reported that the DoFasting ads promoted eating disorders and body shaming by displaying "ideal" body types.
One highlighted ad had a "choose a body type" image with one plus-sized woman of color surrounded by thin white women, which could have implicit connotations about race and fatphobia.
DoFasting's Scorecard
The DoFasting program was objectively evaluated by a dietitian based on the following criteria:
Evidence-Based

5

/5
Easy to Follow

3

/5
Customization

5

/5
Sustainability

4

/5
Value for the Price

4

/5
Accountability

3

/5
Safety

4

/5
Overall Rating:

4

/5
How the DoFasting App Works
Your journey with DoFasting starts with a short, 60-second quiz to help you get your personal fasting plan.
I took the quiz to see what fasting recommendations DoFasting had for me and so that you know what to expect if you want to try it.
Their quiz asked me about gender, basic measurements and age, my desired weight change, and conditions that may affect the safety of dieting.
DoFasting asked me questions about my lifestyle, including when I ate meals, how I prepared foods, when I felt hungriest, my physical activity level, and work habits.
The quiz also asked me about my familiarity with fasting, my willingness to try fasting and lose weight, and if I could fast on the weekends.
Based on my results, I was given a personal summary of recommendations for daily calories, water intake, daily physical activity, estimated time to lose the desired weight, and perceived safety of fasting.
Once I've finished the quiz, I was given an option to sign up for a subscription to their app.
You can use DoFasting either through the website or download the DoFasting app through the Apple App Store or Google Play.
When you log into the app, it offers several features.
First, it gives fasting options categorized by goal:
Beginner fasting plans include 12:12 (12-hour eating window/12 hour fast) or 14:10 fasts
Fasting plans for weight loss include 16:8 and 18:6 fasts
Fasting plans for better health include 24:0 or 36:0 (alternate day fasts)
Once you've decided upon your fasting window, you can navigate throughout the app to see your fasting timer, water tracker, food tracker, and your progress on your fasting days and target weight.
The DoFasting app includes a workout section that offers 10–30-minute workouts based on your fitness level.
These workouts do not require any particular gym equipment and can help you target certain muscle groups.
The Meals section provides suggestions for meals based on time of day and your personal food preferences.
If you want more advice and tips on nutrition and physical fitness, the Articles section is a source for information.
There isn't a minimum required time to be active on the app to see results.
You can go along with the calendar that tracks your progress and estimates when you will reach your target weight.
The length of time spent using DoFasting to support your weight loss will depend on individual factors such as fasting window, physical activity, dietary choices, and other factors that influence weight.
What Food Can You Eat?
As part of their 3-in-1 method of achieving weight loss, DoFasting has a recipe database of healthy foods that you can eat within your eating windows.
These foods include items like stews, pasta, steaks, salads, soups, and smoothies.
You don't have to eat these foods solely, but it may make healthy eating habits easier, and they are easy to track within the app's food tracker.
There are no foods that are off-limits while using the DoFasting app.
The main thing to avoid is eating outside of your fasting window so that you can adhere to your chosen schedule of intermittent fasting.
Within the app, it is also recommended to stay within your calculated daily calorie goals.
Evidence to Support Claims: Does DoFasting Really Work?
Intermittent fasting is a way of eating and is now a popular diet method that involves having a period of fasting followed by a restricted eating period.
The main claims and benefits of DoFasting are around intermittent fasting. These claimed benefits include:
Weight loss
Reduced blood glucose and insulin resistance
Decreased inflammation
Reduced LDL cholesterol and triglycerides
Increased BDNF
Weight Loss
Intermittent fasting is primarily used as a method for weight loss.
A 2020 review on the effectiveness of intermittent fasting on weight loss in overweight and obese individuals found that intermittent fasting causes weight loss of up to 13% of body weight without severe adverse effects. (1)
It was found as effective as a caloric restriction in producing weight loss.
Most of the studies included were short-term, so more studies need to be done to see the sustainability of intermittent fasting in the long term.
Diabetes and Blood Glucose Control
Researchers are interested in intermittent fasting as a potential therapy for improving diabetes and blood glucose control. Small studies find that intermittent fasting may increase insulin sensitivity. (2)
A 2019 study found that time-restricted feeding (18:6) early in the day may improve 24-hour blood glucose compared to a later 12:12 restricted eating pattern. (3)
Cardiovascular Health
Intermittent fasting may also protect cardiovascular health through improving weight control, high blood pressure, reducing oxidative stress, resetting circadian rhythms, and improving lipid values of HDL, DL, and triglycerides. (2)
Brain Health
Intermittent fasting may be beneficial to brain health. Fasting triggers autophagy in the body, which gets rid of damaged proteins and organelles within the cell. (4)
After the feeding period, brain growth and cell regeneration are stimulated, which may enhance protection against stress, disease, and injury. (5)
Brain-derived neurotrophic factor (BDNF) is a brain growth factor involved in maintaining brain health and psychological health. It is also involved with the desire to eat. (6)
Intermittent fasting helps increase BDNF in healthy adults during the fasting period to support brain health and regeneration. (5)
Conversely, individuals with metabolic syndrome or higher weight may have elevated BDNF associated with metabolic syndrome-induced inflammation.
Fasting in these individuals may beneficially decrease BDNF levels and associated markers of inflammation. (7)
Inflammation
Intermittent fasting can further reduce inflammatory responses throughout the body by reducing the number and activity of pro-inflammatory immune cells. (8)
Summary:
The current evidence on intermittent fasting suggests that this dieting method can live up to its claims and improve weight, cardiovascular health, glycemic control, brain health maintenance, and inflammation regulation.
Is There a Benefit to Taking DoFasting Supplements?
DoFasting has three supplements available on their website to help support weight loss.
The DoFasting supplements contain ingredients that can be effective in improving weight loss and body composition, help with metabolism and energy production and decrease appetite.
They can be effective additions to your existing diet and exercise habits, but they are not necessary to achieve weight loss from intermittent fasting.
Below is a brief evaluation of the three supplements:
BHB Ketone for Energy Boost
The BHB Ketone Energy Boost contains magnesium beta-hydroxybutyrate (3,700 mg), sodium beta-hydroxybutyrate (3,700 mg), and calcium beta-hydroxybutyrate (3,700 mg).
Beta-hydroxybutyrate (BHB) is the main ketone in the body generated by the liver during ketosis.
Ketone supplements may increase BHB levels in the body, improve body composition, and decrease appetite. However, BHB has an inconsistent effect on physical performance. (9, 10, 11)
To take this product, mix a single sachet of powder with 14 ounces of water and take 30 minutes before a selected meal daily. It is available in peach and raspberry flavors.
Apple Cider Vinegar Gummies
DoFasting's Apple Cider Vinegar gummies contain vitamin B6 (0.5 mg), folic acid (120 mcg), vitamin B12 (1.2 mcg), apple cider vinegar powder (500 mg), pomegranate juice powder (40 mcg), and beet juice powder (40 mcg).
Apple cider vinegar (ACV) may have limited effectiveness in helping weight loss.
A small 2009 study found that having 15–30 mL of ACV daily for 12 weeks decreased body weight by 1–2 kg and reduced fat mass compared to placebo. (12)
Pomegranate extract contains strong antioxidants that protect against inflammation and may have a positive effect in reducing body fat. (13)
B-vitamins, including folate, vitamin B12, and vitamin B6, are important to metabolism and energy production. (14)
To use the DoFasting ACV gummies, take one gummy daily at any time of the day.
Related: Best Apple Cider Vinegar Gummies of 2022
The Essential Fiber Complex Box
The Essential Fiber Complex supplement contains glucomannan (2,000 mg) and cellulose (amount not disclosed, listed as an "other ingredient" on the label).
Glucomannan is a soluble and viscous fiber from the konjac root.
Research consistently supports the use of glucomannan as a weight loss ingredient because it increases feelings of fullness and reduces energy absorption from fats, carbohydrates, and proteins. (15)
Cellulose is an insoluble fiber that is also considered a dietary fiber.
Dietary fiber may be useful in weight management and has protective effects against certain chronic diseases and constipation. (16)
To take the Essential Fiber Complex supplement, mix one packet with water and take it daily.
Sustainability
DoFasting has a pretty simple system to follow. It's convenient because it puts your health habit tracking, meal planning, and workouts in the same place.
Intermittent fasting, however, may not be for everyone. Attempting a 12:12 or 14:10 fasting schedule may be easier to follow, but listen to your body and how it feels.
In the safety section below, I'll talk about potential risks and side effects associated with fasting that may indicate that it's not right for you.
You can always change your fasting schedule. I think this is important in the event you're a bit too ambitious about your fasting goals and need to dial it down so that this could be a sustainable method for you.
Alternately, if you're looking for more of a challenge and potential health benefits, you can adjust to a stricter fasting regimen.
Depending on your personal schedule, you can also alternate at what time of the day your fast begins and ends.
The Meal Section of the DoFasting app offers a lot of variety to account for personal preferences and dietary restrictions.
There are options for individuals who are vegan or vegetarian or deal with food intolerances to nuts, gluten, or lactose.
Available recipes include stews, pasta, steaks, salads, soups, and smoothies.
Recipes are also categorized based on calories, how long they take to prepare, and what to eat depending on the time of day.
According to the DoFasting website, recipes available through the app were selected by professional nutritionists.
Accountability
Accountability is an important component of any effective health behavior change or diet program.
With accountability, we feel that we're not alone in making difficult changes to support our health.
A little bit of guidance and encouragement goes a long way, and accountability can help increase motivation and adherence to making lifestyle changes. (17)
Most of the accountability features from DoFasting come from their app. Unfortunately, from what I saw, there are no trained health professionals or coaches available to help you on your fasting journey.
The app has daily motivational boosts and articles by the DoFasting team about fasting, nutrition, and physical health.
There is a calorie tracker where you can input the foods you eat, and it will tell you the calorie and macronutrient breakdown of what you've eaten in a day.
From reading subscriber reviews, the available food database is limited and doesn't contain many foods from popular restaurants, which may make tracking difficult.
It does contain common foods and the nutrition content of all of the DoFasting recipes.
The water tracker keeps a log of how much water you've had in a day and your progress towards the water goals DoFasting recommends.
Overall, weight loss over time can also be tracked on their app.
DoFasting has an online community if you want more connection and support during your fasting journey.
You can join their private group Intermittent Fasting with DoFasting on Facebook with over 46,000 members to discuss fasting, current research about nutrition and wellness, and share wins and personal experiences with fasting.
How Much Does DoFasting Cost?
To use the DoFasting app's services, you have to pay for a subscription. Subscriptions can be either for 1 month, 3 months, or 6 months.
Standard subscription prices to the DoFasting app are as follows:
1-month plan: $37 ($8.42 per week)
3-month plan: $48 ($3.64 per week)
6-month plan: $69 ($2.52 per week)
DoFasting has a significantly discounted one-time offer available for only 15 minutes when you press the "Get a Plan" button after completing your quiz.
The company's supplements and smart scale are not required for success with the DoFasting app but are still a part of their product line to promote weight loss.
DoFasting's supplements are available in different quantities. If you purchase these supplements in bulk, the average cost per container is discounted.
BHB Ketones for Energy Boost:
1-month supply: $65 ($32.50 per package)
3-month supply: $154.98 ($25.83 per package)
DoFasting Apple Cider Vinegar Gummies:
1-bottle supply: $19.99
5-bottle supply: $89.99 ($17.99 per bottle)
DoFasting Essential Fiber Complex Box:
1-month supply: $69.99
3-month supply: $148.98 ($49.66 per box)
6-month supply: $268.98 ($44.83 per box)
If you are interested in combining supplements, DoFasting offers 1-month bundles of their supplements. In addition, the website offers occasional sales, so prices may be lower than what's listed below:
All Supplements Bundle (1 box of Essential Fiber Complex Box, 2 boxes of BHB Ketone Boost, and 1 box of DoFasting Gummies): $129.99
If you subscribe to the DoFasting app in their initial 15-minute offer, it isn't that expensive – it's cheaper than the monthly cost of most streaming apps.
Cancellation Process and Return Policy
A major complaint with DoFasting from its users is its cancellation methods. Historically, you could only cancel your subscription to DoFasting by emailing their Customer Service department.
This caused issues because there was no guarantee of how timely the company would respond to your email. As a result, individuals were sometimes charged when the billing period occurred before the company could cancel their subscription.
If you purchased your subscription to DoFasting through its official website, it's reported that you can now log in to your account and manage or cancel your subscription online.
Purchasing a DoFasting subscription through the Apple App Store or Google Play requires you to go to your Google or Apple account and follow their instructions for cancellation requests.
There is some conflicting information on their website concerning returns and refunds. Supplements are reported to have a 30-day money-back guarantee, but this may not be the case.
Reading the company's Terms and Conditions page, it says that the company follows a no refund policy unless the product is "proven to not be as described or faulty," in which case you can request a return on unopened products within 14 days of purchase.
Refund requests through the Apple App Store or Google Play are available, but refund decisions are dependent on Apple's and Google's refund policies.
Safety
This section will address potential safety concerns with following intermittent fasting and potential side effects from supplement ingredients.
Intermittent Fasting
When starting intermittent fasting, it may take up to two weeks for your body to adjust to your fasting schedule.
Side effects may include feelings of hunger, food cravings, perceived lower energy, and slight headaches.
If these symptoms do not resolve within two weeks or become worse, this may indicate that you are following a fasting schedule too long for your body to handle or you are not eating adequately during your fueling window.
More severe symptoms associated with intermittent fasting may include nausea and vomiting, significant GI distress, severe headaches and dizziness, hair loss, amenorrhea, negative mood changes, food obsessions, extreme weakness, and even loss of consciousness. (18)
If you experience any of these symptoms, immediately stop fasting and seek urgent medical attention from your doctor or primary care provider.
DoFasting should only be used by adults. If you are pregnant or breastfeeding, have a history of disordered eating, or are an elderly person who may be at risk for undernutrition, do not start intermittent fasting.
Individuals with a history of diabetes should be carefully monitored by their doctors if they chose to start intermittent fasting. (19)
BHB Ketone for Energy Boost
BHB Ketone Energy Boost has 810 mg of sodium per packet due to its sodium beta-hydroxybutyrate, which can be a concern if you monitor your sodium intake.
Excessive sodium intake can increase the risk of hypertension and bone fracture. (20, 21)
If you follow a ketogenic diet, the high salt content may not be an issue due to increased sodium losses during ketosis and the risk of hyponatremia from following a ketogenic diet. (22)
You may experience some gastrointestinal symptoms with BHB ketone intake. (23)
Apple Cider Vinegar Gummies
Apple cider vinegar may slow gastric emptying in individuals with insulin-dependent diabetes or gastroparesis. (24)
Beets or beet extracts may cause beeturia, a red to pink discoloration of urine and bowel movements. (25)
The Essential Fiber Complex Box
Glucomannan and other fibers may cause some symptoms, including gas, bloating, diarrhea, and potential hypoglycemia. (15)
Speak with your doctor before taking any of the supplements mentioned above or if you are interested in starting intermittent fasting.
How DoFasting Compares to Alternatives
From what I have read about DoFasting, one of the things that makes it unique is its defined "beginner," "intermediate," and "expert" categorizations for the fasting and physical activity recommendations.
Some diet companies offer a "one-size-fits-all" program that may be too hard for individuals to get into and ultimately discourage success.
It appears that DoFasting does not have unrealistic expectations for calorie or exercise goals.
I think that DoFasting's app is convenient in that you can use a single app for your fitness, tracking, and meal prep.
The user interface also looks easy to understand and use, though I have read reports of the app glitching when entering items to track.
However, several factors make DoFasting not as good a deal as it may appear at first, especially if you don't catch their discounted one-time offer.
Fasting programs such as the ProLon Fasting Mimicking Diet only require fasting for a few days per month, which could be easier to manage than trying to follow a fasting schedule consistently.
Other weight loss programs such as Noom, Beachbody 21 Day Fix, or Weight Watchers have greater levels of accountability available.
These programs have coaches or group sessions available to improve accountability and receive guidance along your wellness journey.
The only accountability of the DoFasting app is optional Facebook and Reddit groups.
DoFasting is an expensive fasting tracking app. There are many free apps that allow you to track your fitness and food intake and offer a larger food database to help with accuracy.
Low-cost apps like LifeSum, not only track foods, they have meal plans and recipes and can integrate with your wearable fitness trackers.
Summary
DoFasting is unique by having a 3-in-1 app that supports sustainable methods for weight loss, but it lacks a lot. It has little accountability, limitations in its food database, and its app and supplements are significantly more expensive than the competition.
The Bottom Line
DoFasting's app and optional nutritional supplements are based on solid research concerning weight loss.
It has helpful features for someone on their health journey with intermittent fasting, including health tracking, good workouts tailored to your fitness level, and meal suggestions with recipes.
There are free food and exercise trackers available on the market.
With the overall monetary investment you make, you could easily choose a dieting program that has more hands-on coaching or even a program that includes meal replacements.
If you are still interested in trying out DoFasting's intermittent fasting app or supplements, speak with your doctor first to see if it is safe and feasible for you.
Tips on Getting Started with DoFasting
Fasting may be an appealing weight loss approach for some people since it takes little effort to not eat for a short period.
If you decide you want to try fasting, start by speaking to your doctor first. Fasting comes with many possible benefits but also many risks. Despite what some might say, it is not suitable for everyone.
Second, if you do start fasting, always listen to your body. If you feel dizzy, have extreme weakness, or have other severe symptoms, stop immediately. There is no need to hit your fasting goal if you are hurting yourself.
Consider starting with shorter fasts. Many of the benefits can be seen in just 12–16 hours of fasting, so there is no need to extend your fast for longer.
Finally, remember to always stay hydrated during your fasting periods. Drink plenty of water or consider electrolyte beverages.
Fasting is a simple and free way to improve health for some people. DoFasting may provide additional support but is likely not worth the cost.
Thanks for your feedback!
In a few words, please tell us how this article helped you today.
Please let us know how we can improve this article by selecting your concern below.
Thank You! We appreciate your feedback.
*
Please select at least one topic:
Please Note: We cannot provide medical advice. This feedback will help us continue improving your user experience on WellnessVerge.
Please Note: We cannot provide medical advice. This feedback will help us continue improving your user experience on WellnessVerge.
At WellnessVerge, we only use reputable sources, including peer-reviewed medical journals and well-respected academic institutions.