Why You Can Trust Us
Every article and review on WellnessVerge is thoroughly researched and fact-checked by licensed health professionals. Our editorial team is made up of registered dietitians and medical doctors.
Every piece of content is also medically reviewed to ensure accuracy and alignment with sound scientific evidence and medical consensus. We only use peer-reviewed journals and reputable medical sources to form our conclusions and recommendations.
We operate with total editorial independence, and our editorial policies ensure that your well-being comes first. Based on our rigorous research, we only recommend products that are worth considering. We always disclose any ads or partnerships with brands featured on our site.
21 Day Fix Review: Pros, Cons, How It Works, and Tips
21 Day Fix is a nutrition and fitness weight loss program from Beachbody that claims you can lose up to 15 pounds in three weeks. It's based on tried-and-true weight loss methods, so I'd recommend giving it a try if you're looking for a program to jumpstart weight loss.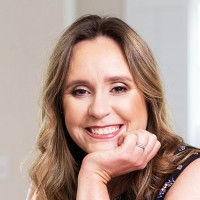 Medically Reviewed by
Ana Reisdorf, MS, RD
Registered Dietitian Nutritionist
Ana Reisdorf is a registered dietitian nutritionist with 14 years of experience in the field of nutrition and dietetics. She graduated from UCLA in 2002 with a degree in psychology and women's studies and completed her master's degree from Central Michigan University in 2010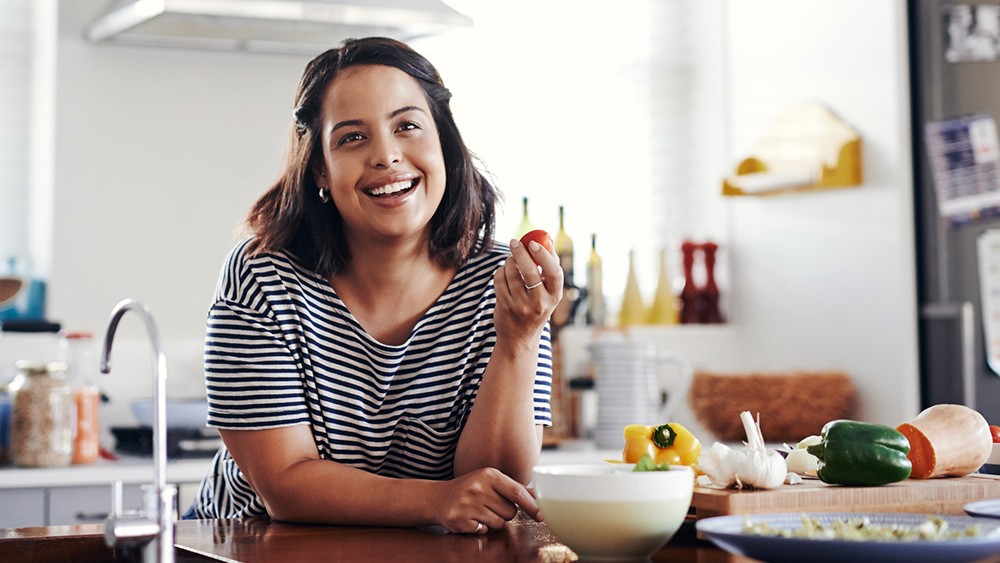 Pros

Balanced macronutrients
Can be customized for vegetarian, vegan, gluten-free, and dairy-free
Container system provides visual learning tool for portion sizes
Encourages physical activity, meal planning, and cooking

Cons

Measuring and counting food containers can be cumbersome
Workouts may be tough for beginners
Beachbody supplements, particularly Shakeology, are strongly encouraged
MLM business model raises questions around who is providing weight loss education and accountability to customers
What Is 21 Day Fix and How Does It Work?
21 Day Fix is a diet and exercise program from Beachbody, a multi-level marketing company known for popular exercise programs like the P90X and Insanity workouts.
Independent consultants, called coaches, who may or may not be qualified to give weight-loss advice, represent and sell the Beachbody line of workout and nutrition programs and supplements.
I'm usually wary of such companies, but I happen to be a fan of at-home workouts and have personally used Beachbody On Demand for years.
21 Day Fix is one of my favorite programs in their catalog because each workout is only 30 minutes, they're effective, and they can be easily modified for several fitness levels.
I've also personally followed the 21 Day Fix meal plan, both with and without using Beachbody supplements. On both occasions, I lost weight, gained muscle, and had improved body composition.
After the initial three weeks, I abandoned the container system for more mealtime freedom but continued with the workouts and managed to keep the initial weight off for several years.
The diet component of 21 Day Fix revolves around a color-coded container system.
When the eating plan and workouts are combined, Beachbody claims users can lose up to 15 pounds in 3 weeks.
The first step in the eating plan is figuring out your daily calorie goal. This is done with some simple math.
You'll multiply your current weight by 11 for a calorie baseline, which is a rough estimate of your resting metabolic rate, or the number of calories your body burns at rest.
Then, you add 400 calories to your baseline to account for exercise, which is a rough estimate of the number of calories you'd need to eat to maintain your current weight.
Then, you subtract 750 calories from your maintenance calories to determine how many calories you need to eat to create a calorie deficit that supports weight loss.
This number puts you into one of four calorie brackets. The brackets are:
1200–1499 calories/day
1500–1799 calories/day
1800–2099 calories/day
2100–2299 calories/day
Your calorie bracket determines how many portions of each food container you eat each day.
Each food group is a different color container, as follows:
Green: Vegetables
Purple: Fruits
Red: Protein
Yellow: Starches and healthy carbohydrates
Blue: Healthy fats
Orange: Seeds and dressings
The containers reinforce portion control, balanced macronutrient intake, and bring consciousness to what you're eating, which can help you make healthier choices and eat fewer processed foods, unhealthy fats, and sugary items.
Although the program is technically only three weeks long, users are encouraged to complete additional "rounds" to keep losing or maintaining weight.
Summary
21 Day Fix is a 3-week diet and exercise program that revolves around eating within a calorie deficit, portion control, and daily exercise.
21 Day Fix's Scorecard
The 21 Day Fix eating plan was objectively evaluated by a dietitian based on the following criteria:
Evidence-Based

4

/5
Easy to Follow

3

/5
Customization

5

/5
Sustainability

5

/5
Accountability

4

/5
Safety

4

/5
Value for the Price

4

/5
Overall Rating:

4.1

/5
Foods to Eat and Avoid
There aren't too many restrictions on the 21 Day Fix eating plan.
You eat a variety of whole grains, healthy starches, lean protein, and healthy fats. You avoid refined carbohydrates (i.e., white pasta, rice, bread) and processed, sugary, and fried foods.
The diet is designed to provide you with 40% carbohydrates, 30% lean proteins, and 30% healthy fats.
This macronutrient breakdown is evenly balanced to ensure you aren't eating too much or too little of any one nutrient.
How much you eat is determined by your calorie bracket and the corresponding number of each container.
Each day you'll eat the same number of each container. The program includes lists of approved foods so you know which foods go in which containers.
The food lists are extensive, so there's plenty of variety and ideas. Unless you stick to the same few foods by choice, you certainly won't get bored eating on this plan.
For foods that don't "fit" in a container, like a banana or waffle, the lists indicate how much of each food counts as one container.
Here's a quick breakdown of what can fill each container:
Green: Vegetables like broccoli, cauliflower, greens, squash, bell peppers, string beans, cucumbers, and onions.
Purple: Fruits like berries, melon, apples, citrus, bananas, pears, and stone fruits.
Red: Proteins, including fish and seafood, poultry, game meats, eggs, yogurt, lean beef, tofu, lunch meat, cottage cheese, and protein powder.
Yellow: Carbohydrates, including whole-grain bread products, sweet and white potatoes, beans, whole grains (quinoa, oats, brown rice, whole-wheat pasta), and starchy vegetables like parsnips, peas, and corn.
Blue: Healthy fats like avocado, raw nuts, hummus, and cheese.
Orange: Seeds (pumpkin, sesame, flax, chia, etc.), shredded coconut, olives, and "Fix-approved" salad dressings.
Each calorie bracket also includes several teaspoons for additional fats, like cooking oil, nut butter, and butter.
You're allowed some freebies like herbs, spices, and some low-calorie condiments.
For beverages, the program encourages water consumption but allows some unsweetened coffee and tea.
The program also strongly encourages users to consume uber-expensive Shakeology, Beachbody's powdered protein and superfood supplement, but it isn't required, and the program can be followed without Shakeology.
You're allowed to substitute three of your fruit or carbohydrate containers each week for a determined number of snacks, sweets, and cocktails, like dried fruit, dark chocolate, chips, pretzels, wine, or beer.
It is tough to figure out how many containers mixed-ingredient recipes (like soups or casseroles) count for, but there are plenty of recipes on the Beachbody site that include container equivalents.
I found it's easier to create simple meals (like grilled chicken with steamed broccoli and a baked sweet potato) from the food lists to ensure you're meeting your container portions.
Summary
21 Day Fix utilizes a color-coded food container system that includes daily portions of vegetables, fruit, animal or plant-based protein, whole grains, starchy vegetables, and healthy fats.
Can It Help You Lose Weight?
21 Day Fix can help you safely lose weight when you use both the eating and exercise portions of the plan.
Although the program hasn't been clinically studied for efficacy, its core principles are based on trusted nutrition and weight-loss theories, including:
Eating within a calorie deficit
Portion control
A focus on home-cooked meals
Filling up on fiber and protein-rich foods
Choosing healthy carbohydrate sources
Replacing unhealthy fats, refined carbohydrates, and sugary foods
Combining cardiovascular and weight training exercises to burn fat and build lean muscle
Tracking progress
Portion control, learning to cook your own food and choosing protein and fiber-filled foods over fast food, fried foods, and sweets are important for lasting weight loss no matter what program you're following.
Eating fewer calories and getting regular exercise are proven strategies for losing weight and keeping it off. (1)
Some factors included in 21 Day Fix, like high-intensity interval training, weigh-ins, and logging food intake, are habits associated with greater long-term weight loss. (2)
How much weight can you expect to lose? Well, Beachbody claims users can lose up to 15 pounds in a single 3-week round of 21 Day Fix.
In my opinion, that's a high estimate and is by no means can be universally applied to men and women of all shapes, ages, and fitness levels.
In reality, a weight loss of 1 to 3 pounds per week is considered a safe and realistic expectation for most people.
That claim aside, I think 21 Day Fix has a lot of positives going for it and can be a useful tool to jumpstart weight loss.
Keep in mind the duration of this program. If you stop exercising and start eating more after 21 days, you'll regain any weight you lost.
The only way to have continued and lasting weight loss is to keep exercising and eating within a calorie deficit until you reach your goal weight.
Users are encouraged to stick with the program beyond 21 days. When followed long-term, 21 Day Fix can certainly help you lose weight.
Summary
Eating within a calorie deficit and burning more calories through exercise (two principles of 21 Day Fix) are proven weight-loss methods. The program can result in weight loss, but it's unlikely to stay off if you don't maintain those habits past 21 days.
Sustainability
21 Day Fix is highly sustainable because it promotes a variety of healthy foods and a balanced macronutrient intake while providing some flexibility for more indulgent foods.
The eating plan is inclusive since it can be customized to fit various eating styles, like vegetarian, vegan, dairy-free, and gluten-free diets.
This may be an easier program to commit to since it has a short duration. It's more realistic to plan meals and set weight-loss goals three weeks at a time instead of months or years.
Measuring and counting everything you eat with the container system might get tiring for some people and lead them to revert to old eating habits.
The containers can also be tough to utilize in social settings and dining at restaurants.
Even if you stop using the containers after several weeks or rounds, you'll probably start to learn to eyeball appropriate serving sizes and can still log your food intake.
Summary
This program can be followed for 21 days or indefinitely. The program's short duration makes it easier and more realistic to commit to than longer programs.
Accountability
Most of the accountability in 21 Day Fix is personal responsibility, but the program provides plenty of resources to help you stay on track.
There is a free 21 Day Fix Tracker app for a digital option to track food containers, access food lists, and more.
There are also worksheets to track daily container intake and grocery shopping lists to help with meal planning and keeping you accountable for what you eat each day.
The Beachbody website also has tons of recipes with container equivalents. You'll find lots of user-created "fix-approved" recipes with container equivalents on other sites as well.
Individual support is available through your designated or chosen Beachbody Coach (aka independent consultant), who may or may not be qualified to give diet advice.
Summary
21 Day Fix requires self-discipline, planning, and a lot of meal preparation. Accountability is available through Beachbody Coaches and challenge groups, but it's up to the individual to seek out support.
Cost
21 Day Fix is available in several packages that include 1-year access to Beachbody On Demand, a monthly subscription to Shakeology, and other various workout supplements.
The basic package costs $59.95 and includes 21 Day Fix and 21 Day Fix Extreme workout DVDs, food containers, and the written materials to get started.
Considering the other bundles cost $100 and up, I think this is a great value and much less expensive than a gym membership.
The DVDs alone include 16 workouts, and you get enough nutrition information to get started with the container system.
However, when you have access to Beachbody On Demand, you get even more workouts and recipes.
If you choose to use Shakeology with 21 Day Fix, it will cost you much more since Shakeology costs over $100 for a 30-day supply.
However, you can still follow the program and achieve results without Shakeology.
21 Day Fix is backed by Beachbody's 30-day money-back guarantee.
Summary
With different price points, there are several ways to access 21 Day Fix. The basic program, which includes exercise DVDs and food containers, is affordable and costs less than a gym membership.
Safety
21 Day Fix is safe for most healthy people to follow. My only concerns would be for pregnant and breastfeeding women and anyone with a history of disordered eating.
It's best to speak with a dietitian if you want to make dietary changes during these life stages.
Tracking food intake and counting containers might be too restrictive for individuals recovering from an eating disorder.
If you're pregnant or breastfeeding, it's not recommended to restrict calories for weight loss, and some forms of exercise need to be avoided or modified, so you should get your doctor's approval for exercise during pregnancy and the postpartum period.
Because calorie needs don't take individual lifestyles into account, some highly active people may end up in a calorie bracket that's too low for their needs and experience hunger and moodiness, making it harder for them to stick to the plan.
You should speak with your doctor before starting a new diet or exercise program.
Summary:
21 Day Fix is safe for most people. The program can be customized for individuals at all fitness levels.
How 21 Day Fix Compares to Alternatives
I recommend 21 Day Fix because it includes both a diet and exercise component, unlike many other weight-loss programs.
The program helps users learn how to build healthy meals, promotes a balanced lifestyle, and is customizable and quite sustainable whether you're actively trying to lose weight or maintain weight loss.
Other well-known weight loss programs, like Noom, Weight Watchers, and South Beach Diet, focus primarily on food and dietary changes.
While most weight-loss programs encourage exercise, many do not include complimentary workouts and a workout schedule to follow.
Weight-loss results are enhanced when dietary changes are combined with regular physical activity.
The exercise component of 21 Day Fix is designed for all fitness levels, beginners included, and requires minimal equipment.
The intensity of the workouts can be adjusted by lifting heavier or lighter weights and increasing or decreasing the pace of cardio moves.
Other popular Beachbody fitness programs like P90X and Insanity are more intense, longer in duration, and require more equipment.
The diet component of 21 Day Fix is less restrictive compared to keto or Paleo diets, which require you to eliminate certain food groups.
The container system is probably most similar to the Weight Watchers' point system, but instead of counting points, you limit yourself to a specific number of containers per day.
However, 21 Day Fix puts more focus on balanced macronutrients, physical activity, and prepping your own meals than WW does.
Weight Watchers allows more flexibility with foods that should be eaten sparingly and has more extensive "free" food lists that don't count toward daily points.
Foods like traditional pizza, ice cream, and french fries are avoided with the 21 Day Fix container system but technically still fit on a Weight Watchers plan, as long as you count them toward your daily point goal.
If you like to go out to eat often, WW may be a better option, as making a restaurant meal fit into the 21 Day Fix containers is difficult.
But they do provide guidance around how to incorporate outside foods into your meal plan, so it's not a deal-breaker.
Both 21 Day Fix and Weight Watchers provide apps to track food intake. If you prefer handwritten notes, 21 Day Fix also offers printable worksheets to track workouts, food containers, and water intake.
Weight Watchers costs roughly $3 to $6 per week. The basic 21 Day Fix program is more expensive, costing $59.95, or $20 for each week of the program.
However, the 21 Day Fix workout DVDs, food containers, and written materials are yours to keep and may be used for more than three weeks, which is a great value compared to paying monthly for a weight-loss service and gym membership indefinitely.
Summary:
21 Day Fix is a well-balanced, affordable, and less restrictive weight-loss plan compared to other popular diets. It is a good choice for someone looking for both a diet and beginner-friendly workout program to follow to help you reach your weight loss goals.
FAQs
Does 21 Day Fix really work?
Yes, 21 Day Fix can be a healthy and sustainable way to lose weight loss when you use both the color-coded food container system to eat within a calorie deficit and follow the daily workouts to burn fat and build muscle.
Will you meet all your weight loss and body composition goals in three weeks? Probably not, but it'll get you started and you can opt to complete additional "rounds" of the program after the initial three weeks.
Is exercise a part of 21 Day Fix?
Yes, 21 Day Fix is a diet and exercise program. There is a daily 30-minute workout video to follow each day of the program, plus bonus workouts. The workouts combine weight training, cardiovascular exercise, pilates, yoga, and stretching.
For optimal results, you should follow the daily workouts in addition to using the food container system for portion control and caloric deficit.
What type of workouts will I be doing on the 21 Day Fix?
You'll complete a workout each day.
Most of the 21 Day Fix workouts include a combination of weight training and cardio. There are also yoga, Pilates, and barre workouts, which are completed on two active recovery days per week.
Each workout averages 30 minutes.
Here's a sample 21 Day Fix workout schedule:
• Monday: Total Body Cardio (combines cardio, weights, and core exercises)
• Tuesday: Upper (strength training for upper body)
• Wednesday: Lower (strength training for lower body)
• Thursday: Pilates
• Friday: Cardio (pure cardiovascular movements with no equipment needed)
• Saturday: Dirty 30 (combines cardio, weights, and core exercises)
• Sunday: Yoga
There are also bonus workouts that can be swapped for any of the above, as well as a 10-minute ab workout that can be done several days a week in addition to the above workouts.
What happens after I finish 21 Day Fix?
You can choose to complete as many 3-week rounds of the program as you want. Once you've hit your weight loss goals, you can still follow the program for maintenance. Maintenance mode might look like a recalculated food container plan to maintain your current weight or fewer workouts per week.
What do you eat on the 21 Day Fix diet?
The food portion of 21 Day Fix is focused on "clean eating" which means lots of fresh foods and no processed, fried, and sugary foods.
The container system includes vegetables, fruits, both animal and plant proteins, starches and carbohydrates, healthy fats, and seeds and dressings. Every day you'll eat a variety of foods from each of these food groups and hydrate with water.
What do you need for 21 Day Fix?
The 21 Day Fix bundle available from Beachbody includes the food containers, workouts, and written materials you'll need to complete the program. You'll have to provide free weights and resistance bands and an exercise mat for the workouts.
Can I drink alcohol on 21 Day Fix?
Alcohol is allowed on 21 Day Fix. Each standard serving of beer (12 ounces), wine (5 ounces), or hard liquor (1.5 ounces) counts as 1 yellow/carbohydrate container. That means if you hit happy hour, you'll have to trade one of your carbohydrate servings for the day.
Since alcohol does nothing to fill you up and can trigger food cravings, I'd recommend limiting alcohol intake to no more than 1 or 2 drinks a week or avoiding alcohol altogether for the duration of the program.
What is the difference between 21 Day Fix and 21 Day Fix Extreme?
Both programs use the color-coded food container system. The difference between these programs is the workouts. The exercise portion of 21 Day Fix is designed to be beginner-friendly, while the exercises in 21 Day Fix Extreme are more challenging and geared toward experienced exercisers. The workouts average 30 minutes a day in both programs.
The Bottom Line
Because it's marketed as a 3-week program, 21 Day Fix often gets mislabeled as a quick weight-loss fix.
Don't be fooled, though.
21 Day Fix is based around sound nutrition and weight-loss theories that can help you safely and effectively lose weight, but the program requires a lot of self-discipline and meal prep work.
I like that the program teaches users how to prepare healthy food, portion out meals and snacks, and encourages daily physical activity.
I think this program is a good tool to teach foundational skills and establish diet and activity habits needed for long-term weight-loss success and sustainability.
Since 21 Day Fix is completed at home, it does require a lot of self-discipline and meal prep work.
Buddying up with a friend or family member, or getting involved in an online Beachbody support group, can enhance your chances for success with this program.
If you're used to grocery shopping and prepping most of your meals at home, you shouldn't have too much difficulty following the eating plan.
The eating portion of the program may be tough to follow for individuals who prefer not to cook or eat most of their meals away from home.
Eating within a daily calorie goal and using the container system to portion food may be too restrictive for some individuals.
I wouldn't recommend the diet portion of this program to anyone with a history of disordered eating or yo-yo dieting.
As for the exercise portion, some of the workouts may be a bit intense for beginners, but most of the workouts include modifications to make the movements more accessible.
In my opinion, it's worth trying even if you're an exercise newbie or it's been a while since you exercised regularly.
If you've tried other at-home diet and workout programs and had trouble holding yourself accountable, 21 Day Fix may not be the right program for you.
Group weight-loss support meetings, fitness classes, personal training, and nutrition counseling may be a better option.
How to Get the Most Out of 21 Day Fix
I have four suggestions to help you optimize your results with the 21 Day Fix program:
1. Familiarize yourself with the food containers and food lists before starting the program.
I think the food container system is one of the toughest parts of this program.
While the concept is not complicated, it takes some practice to learn which food groups certain foods belong in and how many containers a day of each food group you're allotted.
Single-ingredient foods, like an orange or canned tuna, are pretty easy to figure out. Multi-ingredient dishes, like soups or casseroles, can be a bit more tricky to break down into containers.
Before starting the program, spending time planning out your meals using the food container system will save you frustration and confusion when you're hungry and it's time to eat.
There are 21 Day Fix recipes on the Beachbody blog and Beachbody On Demand, with the container equivalents already calculated for you.
You can also find tons of unofficial 21 Day Fix recipes online.
2. Use the containers to portion your food.
Don't rely on eyeballing or guessing what counts as a serving of each food group. It's very easy to eat more or less you should be and sabotage your weight loss efforts when you're just guessing.
The food containers are designed to supply you with an average number of calories and macronutrients without you having to do the math.
3. Don't skip the workouts.
The 21 Day Fix program isn't just a diet.
The food container system, which tells you how many servings of each food group to consume daily to eat within a calorie deficit for weight loss, is half the program.
The other half is the daily workouts led by celebrity trainer Autumn Calabrese.
The workouts combine weight training, high-intensity interval exercises, pilates, and yoga. They are designed to help you decrease fat and build muscle, which increases the number of calories you burn.
While it can be tough to work out daily, the program is only three weeks long.
You don't have to commit to the daily workouts forever, but following the workout schedule for each "round" of 21 Day Fix you complete will enhance your results compared to dietary changes alone.
Each workout provides modifications, so if you're new to exercising, be sure to start with the modified movements and progress as you get stronger and more familiar with the exercises.
4. Get involved with the 21 Day Fix community.
Whether you complete 21 Day Fix with a friend or join a Beachbody challenge group, having the support of other people who are completing the same workouts and using the same food container system can help keep you motivated, share tips and tricks, and answer questions.
The Beachbody Coach you're assigned to can help you find a challenge group where members are completing the same program simultaneously.
The Beachbody community is also active on social media. You can search the #21DayFix to find other "21 Day Fixers" and search 21 Day Fix recipes and meal ideas.
Thanks for your feedback!
In a few words, please tell us how this article helped you today.
Please let us know how we can improve this article by selecting your concern below.
Thank You! We appreciate your feedback.
*
Please select at least one topic:
Please Note: We cannot provide medical advice. This feedback will help us continue improving your user experience on WellnessVerge.
Please Note: We cannot provide medical advice. This feedback will help us continue improving your user experience on WellnessVerge.