Why You Can Trust Us
Every article and review on WellnessVerge is thoroughly researched and fact-checked by licensed health professionals. Our editorial team is made up of registered dietitians and medical doctors.
Every piece of content is also medically reviewed to ensure accuracy and alignment with sound scientific evidence and medical consensus. We only use peer-reviewed journals and reputable medical sources to form our conclusions and recommendations.
We operate with total editorial independence, and our editorial policies ensure that your well-being comes first. Based on our rigorous research, we only recommend products that are worth considering. We always disclose any ads or partnerships with brands featured on our site.
FLO PMS Gummy Vitamins Review: Are They Worth It? Our Dietitian Explains
FLO PMS Gummy Vitamins are a daily supplement that claims to alleviate symptoms of PMS in women, including bloating, cramps, mood swings, and hormonal acne. It contains vitamin B6 and a proprietary blend of plant-based ingredients. There is evidence that some of the ingredients may relieve PMS, but it's unlikely this product contains enough of them to make a significant difference for most women.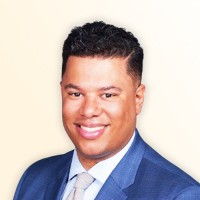 Medically Reviewed by
Anthony Dugarte, MD
Medical Reviewer
Anthony Dugarte, M.D., C.S.C.S. is a health and wellness writer and medical content reviewer. In addition to dedicating the last 8 years to medical research, Dr. Dugarte also has more than a decade of experience in strength and conditioning, nutrition, and rehabilitative exercise, as well as authoring and reviewing health and wellness-related content.

Pros

Gummy form is convenient and easy to use
Ingredients backed by research
60-day money-back guarantee

Cons

Supplement Facts label lists a proprietary blend that doesn't contain exact amounts of each ingredient
Does not carry a third-party testing seal
What Are FLO PMS Gummy Vitamins?
Gummy vitamins have exploded onto the supplement market in recent years. Chewable, candy-like gummies are tasty, convenient, and reminiscent of the fun and fruity chewable multivitamin you loved as a kid.
Gummies are especially useful if you have an aversion to swallowing tablets.
FLO makes gummy supplements specifically for women. Their PMS Gummy Vitamins are strawberry flavored, contain vitamin B6 and a blend of plant-based ingredients.
They are claimed to alleviate cramps, hormonal acne, and mood swings related to "that time of the month." FLO also makes a gummy vitamin to support immunity.
PMS is short for premenstrual syndrome, which refers to changes in a woman's body and mood in the days just before her menstrual cycle.
According to the American College of Obstetricians and Gynecologists, PMS symptoms can include: (1)
Depression
Anger
Feelings of irritation
Crying
Anxiety
Confusion and poor concentration
Social withdrawal
Insomnia
Food cravings
Breast tenderness
Bloating and swelling
Headaches
Fatigue
Acne
Gastrointestinal symptoms
These symptoms can also occur during a woman's period.
FLO claims that taking the PMS Gummy Vitamins daily for two menstrual cycles can improve symptoms.
How do the gummies work for PMS, and how do you know if they are right for you?
Evaluation of Ingredients
The active ingredients in FLO PMS Gummy Vitamins are
Vitamin B6
Chasteberry extract
Lemon balm
Dong quai
The gummies also contain the following ingredients for flavor, texture, and color:
Organic tapioca syrup
Raw cane sugar
Water
Natural flavors
Pectin
Citric acid
Sodium citrate
Vegetable juice
Titanium dioxide
Coconut oil
Carnauba wax
Beta carotene
Vitamin B6, 20 mg
Vitamin B6, also known as pyridoxine, is a water-soluble vitamin found in animal and plant foods.
Most people's needs are easily met through diet, but research has found B6 supplementation to benefit women experiencing symptoms of PMS.
An older 1999 systematic review concluded that doses of vitamin B6 up to 100 mg per day effectively reduce symptoms of PMS, particularly depression. (2)
More recent studies confirm this effect. A 2016 study compared women who took 40 mg of vitamin B6 twice daily to women who took 40 mg of vitamin B6 plus 500 mg of calcium daily. (3)
Both groups experienced decreased physical and psychological PMS symptoms, but the women who took both vitamin B6 and calcium experienced greater improvements.
One serving of FLO PMS Gummy Vitamins provides 20 mg of vitamin B6, which is less than the amounts used in these studies. However, there is no threshold for how much vitamin B6 is needed to improve women's health.
Summary
Most people get enough vitamin B6 from food, and I'm not convinced that the small amount contained in a serving of the FLO PMS Gummies is enough to make a difference in PMS symptoms.
Proprietary Herbal Blend, 111 mg
Chasteberry Extract
FLO claims chasteberry extract, which comes from the fruit of the chasteberry, can be used to decrease hormonal acne and mood swings.
Two recent systematic reviews have found that chasteberry extract significantly improves various physical and psychological PMS symptoms, including cramps, bloating, and mood swings. (4)
However, both reviews from 2017 and 2019 note that the existing studies are potentially biased or not of high quality. More research is needed. (5, 6)
The average dose of chasteberry extract used in trials is 150–200 mg per day. However, since the exact amount in FLO gummies isn't provided, it's hard to know if it's enough to provide any benefit.
Summary
There is evidence that chasteberry extract can relieve PMS symptoms, but the quality of research varies. It is not known if the amount in FLO PMS Gummies compares to the amount used in trials.
Lemon Balm
Lemon balm is an herb. FLO claims it's useful for reducing menstrual cramps and stress and improving gastrointestinal symptoms experienced with PMS.
Research has found supplementation with lemon balm can enhance feelings of calmness, which can reduce anxiety and may improve sleep. (7)
Several studies have examined the effects of lemon balm on PMS in teenage girls.
A 2018 study reported female teens who took 1,200 mg of lemon balm daily had reduced PMS-related anxiety and depression compared to those who took a placebo. (8)
Another 2015 study found the same amount of lemon balm was also effective at reducing physical symptoms of PMS. (9)
Summary
There's evidence that lemon balm can promote calmness, but I don't think FLO PMS Gummies contain enough of it to produce claimed benefits.
Dong Quai
Dong quai, also known as female ginseng, is a plant-based ingredient. It has a history of use in Traditional Chinese Medicine for women's health. (10)
FLO claims dong quai can alleviate menstrual pain and cramping, balances hormone levels, and eases anxiety.
It contains ferulic acid, which has anti-inflammatory properties and may help alleviate pain. (11, 12)
However, there aren't many studies documenting the benefits, safety, or optimal dosage of dong quai. (13)
Summary
There isn't sufficient evidence to support the claimed benefits of FLO PMS Gummies of dong quai relieving PMS symptoms.
Support for Claimed Benefits
Here is our score, based on scientific evidence, of how likely FLO PMS Gummy Vitamins will be effective for its claimed benefits:
Alleviates menstrual bloating

3

/5
Alleviates menstrual cramping

3

/5
Regulates mood

4

/5
Reduces hormonal acne

1

/5
There are studies to support the use of vitamin B6, chasteberry extract, and lemon balm for decreasing both physical and psychological symptoms of PMS.
Dong quai lacks modern studies but has been used in traditional medicine for women's health.
I didn't find any evidence to support decreased hormonal acne.
The biggest issue with FLO's claims is that the amount of each ingredient in the proprietary blend isn't listed.
However, the product contains only 111 mg total of the blend, which probably isn't enough of each ingredient to confer claimed benefits compared to amounts used in research trials.
Side Effects, Safety, and Dosage
The recommended dosage for FLO PMS Gummy Vitamins is two gummies taken once daily.
The gummies are vegan, free from common allergens, and non-GMO, so there are no dietary contraindications to using this product.
Each serving of gummies provides:
Calories: 20
Carbohydrate: 5 g
Sugar: 3 g
Vitamin B6: 20 mg
Sodium: 10 mg
Proprietary Herbal Blend: 111 mg, includes Chasteberry extract (vitex agnus-castus), Maltodextrin, Melissa officinalis (lemon balm), Angelica root (dong quai)
FLO markets the PMS gummies to both menstruating and menopausal women but notes pregnant and breastfeeding women should not take them.
Vitamin B6 supplementation is not associated with any side effects. However, very high doses can cause toxicity. (14)
Each serving of these gummies contains 20 mg of B6, so there is no concern for overdose when used as directed.
Chasteberry extract appears safe for most women. Mild side effects include digestive upset, headache, acne, and rash. (15)
Chasteberry extract needs to be avoided by pregnant and breastfeeding women since it reduces prolactin, the hormone responsible for milk production. (4)
Lemon balm is also well tolerated by most, but a few adverse reactions have been documented, including digestive problems, dizziness, and wheezing. (16)
Not many modern studies on dong quai exist, so the risk of side effects is relatively unknown. It's believed to be safe, but it can increase the risk of bleeding and should be avoided by individuals taking blood thinners. (11)
FLO claims they third-party test their products for potency and heavy metal contamination, but the products don't display a recognized testing seal.
Always speak to your doctor about any hormonal issues before taking a dietary supplement to manage symptoms.
Cost and Where to Buy
Each bottle of FLO PMS Gummy Vitamins contains a 1-month supply and retails for $31.99 plus shipping, which is about $1 per day or serving.
It is currently only available through the brand's website.
Purchasing a 2-month supply or signing up for a monthly auto-ship subscription will save you $5 off the cost of each bottle.
FLO recommends taking the gummies for at least two menstrual cycles for the best results.
They offer a 60-day money-back guarantee, minus shipping costs, which gives you enough time to see if it works for you. Full policy details and contact information can be found on the FLO website.
The cost seems reasonable to me if it provides some benefit for you. The only way to know is to try.
How FLO PMS Gummies Compare to Alternatives
A quick search on Amazon for "PMS supplements" returns several capsule and gummy products. Some have similar ingredient lists.
PinkStork Total PMS Gummies contain turmeric, ginger, and black pepper. These ingredients have anti-inflammatory properties, which can mimic the effects of taking over-the-counter pain medication and may lessen period discomfort. A one-month supply costs $26.99.
Several capsule supplements, including Happy Healthy Hippie Go With the Flow, HUM Moody Bird, and Olly Miss Mellow, also contain chasteberry extract and dong quai.
A one-month supply of these products ranges from about $20 to $30, which is right on par with the FLO gummies.
One thing that stands out to me about this category of supplements is the wide range of the amounts of active ingredients they contain.
The above-mentioned products contain 85–400 mg of chasteberry extract and 100–400 mg of dong quai per serving.
Each of the above-mentioned products lists the exact amount of each ingredient, which isn't the case with FLO.
If you prefer to avoid proprietary blends and want to know exactly how much of each active ingredient you're taking, one of the alternative brands may be a better choice.
Since the safety of dong quai is unknown, I'd likely avoid products containing it in favor of more trusted ingredients. I'd try the PinkStork gummies as a natural alternative to NSAIDs for dealing with period pain and cramping.
The Bottom Line
FLO PMS Gummy Vitamins are easy to take and fairly affordable.
Evidence supports the use of vitamin B6, chasteberry extract, and lemon balm for lessening both physical and psychological symptoms of PMS.
However, the plant-based active ingredients are listed as a proprietary blend, so individual amounts of each ingredient are not known.
The overall amount seems to be less than the dosages used in research studies, so I am not sure these gummies contain enough to provide comparable benefits. If you are struggling with PMS, always start by speaking to your doctor first.
Additional Tips for Managing Symptoms of PMS
As a woman, I know firsthand how frustrating it can be to go through several days each month when you don't feel like yourself.
I've had decent success managing symptoms of PMS with lifestyle choices. Things that can help lessen feelings of fatigue and moodiness associated with PMS and menstruation include:
Likewise, the food and drink you consume may change how your menstrual cycle impacts you. To help with fluid retention and bloating:
Eat fewer salty foods
Limit alcohol
Drink more water
To help with satiety and lessen food cravings, eat meals that include:
Of course, these changes work best when they are the rule and not the exception. That is, plan to care for your health habitually and not just when PMS symptoms appear.
Thanks for your feedback!
In a few words, please tell us how this article helped you today.
Please let us know how we can improve this article by selecting your concern below.
Thank You! We appreciate your feedback.
*
Please select at least one topic:
Please Note: We cannot provide medical advice. This feedback will help us continue improving your user experience on WellnessVerge.
Please Note: We cannot provide medical advice. This feedback will help us continue improving your user experience on WellnessVerge.