Why You Can Trust Us
Every article and review on WellnessVerge is thoroughly researched and fact-checked by licensed health professionals. Our editorial team is made up of registered dietitians and medical doctors.
Every piece of content is also medically reviewed to ensure accuracy and alignment with sound scientific evidence and medical consensus. We only use peer-reviewed journals and reputable medical sources to form our conclusions and recommendations.
We operate with total editorial independence, and our editorial policies ensure that your well-being comes first. Based on our rigorous research, we only recommend products that are worth considering. We always disclose any ads or partnerships with brands featured on our site.
Herbalife Diet Review: Is It Safe and Effective for Weight Loss?
Herbalife is a multi-level marketing dietary supplement company. Their weight-loss program is based on using meal replacement shakes and multiple supplements to induce weight loss.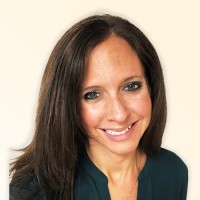 Medically Reviewed by
Melissa Mitri, MS, RD
Registered Dietitian Nutritionist
Melissa Mitri, MS, RD, is a registered dietitian nutritionist, weight loss specialist, and expert health writer with over 15 years of experience in the health and wellness industry. Melissa has worked in a variety of healthcare settings helping clients improve their diet through an individualized approach.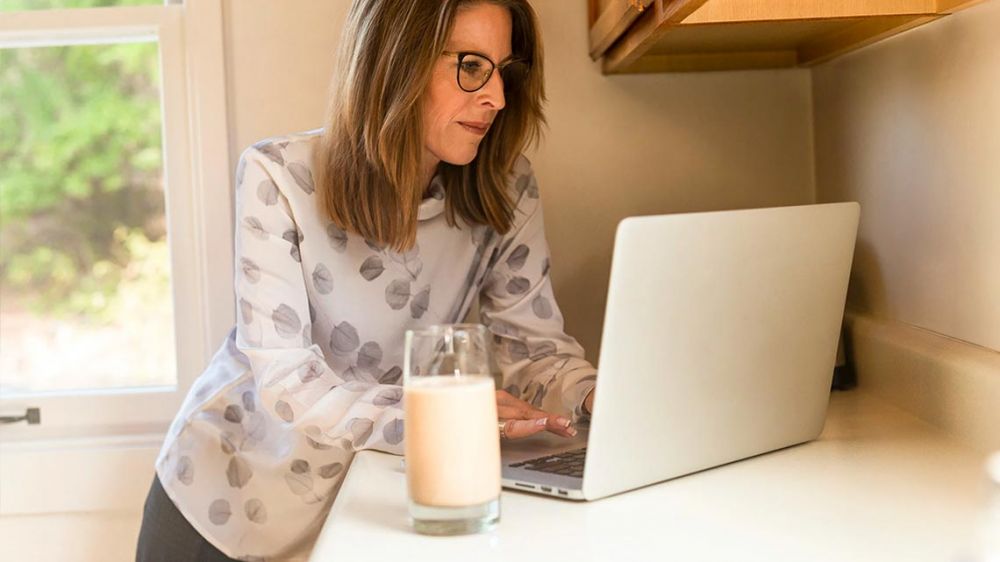 Pros

Easy to follow with pre-prepared shakes
Meal replacements shakes can help you lose weight

Cons

Multi-level marketing distributors have no formal training in nutrition
A liquid diet is not sustainable long-term
Serious allegations against the safety of the products and company ethics
What Is Herbalife?
Herbalife is a global multi-level marketing (MLM) company that sells a wide variety of dietary supplements used for weight loss and general health.
It was started by Mark Hughes in 1980 when he began to sell supplements out of the trunk of his car. The company now operates in 94 countries with over 4.5 million distributors.
At the corporate level, Herbalife does employ many registered dietitians, medical doctors, and scientists.
But after visiting their websites, it seems that their main focus is the "business opportunity." Every link leads to learning more about starting your own Herbalife business as part of their multi-level marketing effort.
The Herbalife company has been plagued with many financial and health scandals in the last 30 years.
It has been fined by the Federate Trade Commission for being a pyramid scheme. Legal troubles with the US government have continued, with the company facing three different penalties in the last four years. (1)
Additionally, distributors are encouraged to purchase large volumes of products, which they later cannot return or resell. This has caused many distributors to lose significant money after signing up to work with the company.
There have also been serious complaints about the products causing liver failure, as well as questions about the safety of other ingredients included.
The company has had an ongoing history of these types of reports; the most recent case review of liver failure was published in 2019. (2)
How Herbalife Diet Works
The weight loss programs are just one of the many lines of products that Herbalife carries.
There are a few options for losing weight with Herbalife, but first, you must connect with one of their distributors to purchase the product.
The distributor would help you identify which program is best for you. The three options are:
Quickstart Program: Includes 2 meal replacement shakes, a tea beverage, multivitamin, and a "cell activator."
Advanced Program: Includes everything from the Quickstart Program plus two additional supplements — a metabolism booster with caffeine and a corn silk supplement to support fluid balance.
Ultimate Program: Includes everything from the Advanced Program, plus two additional supplements for blood sugar and digestion.
All three of the programs involve replacing two meals with the Herbalife shakes and eating one meal and two small snacks on your own, along with the dietary supplements.
Herbalife offers a handy meal plan creator on their website to help guide you towards the right program for you.
It asks for your goal, sex, and height/weight. It then provides you with a sample plan with the number of calories and protein you need at each meal.
Based on my height and weight, my plan for weight loss would be 1,500 calories and 120 grams of protein. This is how it would break down per meal and snack:
Breakfast: calories: 300, protein: 30 g
Snack 1: calories: 150, protein: 10 g
Lunch: calories: 300, protein: 30 g
Snack 2: calories: 150, protein: 10 g
Dinner: calories: 600, protein: 40 g
It also offers a meal builder with sample foods to help you meet those nutrient goals, as well as several recipes. This meal plan builder makes it easy to follow the program.
Summary
Herbalife is a meal replacement program that involves substituting two meals for shakes and taking a large number of supplements.
Herbalife Diet's Scorecard
The Herbalife weight loss program was objectively evaluated by a dietitian based on the following criteria:
Evidence-Based

3

/5
Easy to Follow

4

/5
Customization

2

/5
Sustainability

2

/5
Accountability

4

/5
Safety

1

/5
Value for the Price

2

/5
Overall Rating:

2.6

/5
Meal Replacement Shakes
Any Herbalife weight-loss program relies on consuming two meal replacement shakes per day, called Formula 1.
The shakes contain 90 calories and 9 grams of protein per serving, so even if you mixed them with 8 ounces of milk as directed, you would only be getting about 200 calories and 17 grams of protein, which is not enough for a meal.
The Formula 1 shake is made with soy protein. They also offer shakes made with pea, rice, or sesame.
The nutrition composition of Herbalife shakes is not ideal. Although they are low in calories, they are highly processed with many artificial flavors, synthetic vitamins, and emulsifiers.
For a meal replacement shake, Formula 1 shake is surprisingly low in protein, with only 9 grams per serving. I would expect a "meal replacement" shake to contain at least 20–25 grams of protein.
The shakes are also extremely high in sugar. Almost 40% of the calories in each shake come from sugar.
Since the shakes are so low in calories, replacing two meals with these shakes would significantly cut your calorie intake and you would lose weight, but you would probably still be quite hungry due to the low calories and lack of protein.
That's why most Herbalife meal plans recommend adding more protein (which they sell) to their Formula 1 shake if you are going to use it as a meal replacement. However, this means you would have to purchase two different products.
Some sample meal plans offered on the Herbalife website suggest adding fruits and vegetables to the shakes to beef up the calories.
Summary
The Formula 1 meal replacement shake is the foundation of the Herbalife weight-loss program. It is low in protein and calories, while high in added sugar. It is not an ideal meal replacement shake in terms of nutritional composition, and will likely leave you feeling hungrier.
Dietary Supplements
The program also involves an extensive number of dietary supplements. One sample "meal plan" I found on the Herbalife website involved taking 3–5 supplements per meal.
The supplements are combinations of herbs, synthetic vitamins, laxatives, and caffeine designed to increase energy and speed up metabolism.
These are the supplements you might take if you follow the Herbalife program:
Quickstart Program
Formula 2 Multivitamin Complex
This is a fairly standard multivitamin with high doses of B-vitamins and a proprietary blend of high antioxidant fruits and vegetables — like grapes and spinach — designed to cover some nutrients you might be missing while using meal replacements.
You have to take three of these per day with meals.
Herbal Tea Concentrate
A blend of maltodextrin (high glycemic carbohydrate) and a variety of herbal teas.
Maltodextrin is the first ingredient on the label, which means it is being used as a "filler" to boost the volume of the product. The amount of tea in the product is not listed.
Half a teaspoon is mixed with water for a "caffeine boost" twice per day, as caffeine can speed up metabolism and help with weight loss. This product contains 85 mg of caffeine.
Formula 3 Cell Activator
This is a blend of alpha-lipoic acid, aloe vera, shitake mushrooms, herbs, and high antioxidant plants, like pomegranate.
Alpha-lipoic acid (ALA) may help with weight loss, according to a 2018 meta-analysis of 12 studies. (3)
The optimal dosage of ALA is 300 mg per day, which you would get by taking two of these capsules as directed.
Advanced Program
The Advanced program includes the supplements on the Quickstart Program above, plus two additional products:
Total Control
This is another tea-based product with 82 mg of caffeine and a blend of different teas. Moderate amounts of caffeine can help with weight loss.
You take 1 tablet three times per day.
Cell-U-Loss
This product contains corn silk, made from the stringy part of the corn plant.
Corn silk has anti-inflammatory properties and may help with blood sugar regulation and cholesterol, but most of the research available is on animals. (4)
You take 1 tablet three times per day.
Ultimate Program
The Ultimate program contains everything found in the Quickstart and Advanced Programs listed above, plus two additional products.
Snack Defense
This product contains chromium and Gymnema sylvestre leaf extract, both of which have been found to help maintain normal blood sugar and reduce cravings for sweets. (5, 6)
You take 1 capsule twice per day.
Aminogen
This contains Aminogen, a protease (enzyme) that helps digest protein. (7)
You take it with any meal that contains protein, so if you are following the Herbalife meal plan, this could mean up to 5 times per day.
In case you lost track, if you are on the Ultimate Program, you are required to 21 take supplements per day. This is very extreme.
Also, if you use all of the caffeine-based products, you will be consuming 410 mg of caffeine. This is beyond what is considered "safe." The recommended safe amount of caffeine is 400 mg/day. (8)
It would be difficult to sleep while following this protocol, especially if you have to take a caffeine pill with dinner.
Summary
Some of Herbalife's products have some evidence to support their benefits for weight loss and blood sugar control. However, any possible benefits are minor and not worth the excessive number of supplements and caffeine you would need to take.
Does It Work for Weight Loss?
Since the Herbalife program is based around calorie restriction, it will work for weight loss. Restricting calories is the best way to lose weight. (9)
Some of the supplements used along with the shakes may also support additional weight loss.
Caffeine, found in many of the supplements, does speed up metabolism, which may lead to moderate weight loss. (10)
Other ingredients, like chromium or ALA, found in the supplements may also be beneficial for weight loss.
Surprisingly, even though the company has been around for 30 years, there is limited research to back up the efficacy of their products specifically.
I was able to locate one study from 2009 on the Herbalife shakes. Seventy-two subjects were given either a Herbalife shake or a nutritionally balanced shake with moderate protein. (11)
The Herbalife group experienced more body fat loss. There was no significant difference in weight loss or other measures between the two groups.
This study alone would not convince me that Herbalife is better than other meal replacement shakes or diet methodologies on the market.
The Herbalife website discusses data from several studies about the benefits of meal replacements. These studies do not use their product specifically.
For example, a 2014 study compared two 12-month weight-loss programs. One offered a meal replacement shake; the other did not. (12)
Both groups lost weight, but the weight loss was more significant for participants that received the meal replacement.
Other research has shown that meal replacement products do help people lose weight, at least in the short term. (13)
Overall, even though a program like Herbalife might result in short-term weight loss, in order to be sustainable and to achieve lasting results, it is not recommended to follow these types of programs.
Following a diet like Herbalife that is reliant on specific products to induce weight loss is not sustainable long-term and may cause significant weight rebound once you quit using the supplement.
A diet program like this doesn't teach you how to prepare healthy meals or navigate different food environments without relying on the product.
Therefore, while you may lose weight in the short term with Herbalife, the program is setting you up to gain the weight back once you stop using the product.
Summary
Meal replacements like Herbalife do tend to help people lose weight because they take the "guesswork" out of calorie restriction. But most meal replacement programs are not sustainable long-term.
Sustainability
Diets involving meal replacements are appealing because they are easy.
A diet like this might work in the short term for someone who does not care much for eating real food and does not have time to cook or prepare meals.
Herbalife offers many different types of shakes that can be adjusted to dietary preferences. This can offer alternatives to those with allergies or dietary restrictions.
But if you are allergic or sensitive to the ingredients in the shakes, they cannot be modified.
Living off shakes and supplements forever is not sustainable, although it may work temporarily. Once you begin eating normally again, you will likely gain the weight back and more.
Summary
Meal replacement diets offer an easy but likely temporary solution for weight loss. Unless you plan on consuming the shakes and relying on meal replacements to keep your weight off, this type of diet will not help you long-term.
Accountability
Herbalife is a multi-level marketing company. You must purchase their products through their distributors.
Anyone can become a distributor and sell the product. Although they do offer "training" when you start, it is unclear what the training involves.
Any accountability you might receive will be reliant upon your distributor.
I personally know several people who are distributors and are very involved with supporting their customers, although they do not have any formal training in nutrition.
If you choose the right distributor, you might be able to get some good support from them.
There have also been several Herbalife nutrition "clubs" popping up in strip malls here and there.
The goal of these clubs is to have people come in to try the product, so they can sign up to use or sell Herbalife. Some of the clubs offer various health and fitness classes as well.
Interestingly, the clubs don't mention Herbalife in their name or marketing to avoid FDA regulation.
I have personally visited one of these clubs, thinking it was a new smoothie bar. I felt a little bit deceived when I realized it was just a facade to sell an MLM product. I did not return.
Summary
The amount of accountability and support you receive with Herbalife will depend on your distributor and can vary. A good distributor will provide support to their customers, but there is no guarantee they are trained to offer nutrition advice.
Cost
The Herbalife weight loss programs cost between $125.05 to $240.95 for a two-week supply, depending on the number of supplements you want to include.
This cost is moderate for two meal replacement shakes and a large number of dietary supplements.
Most meal replacement shakes cost around $4 or more per serving, so Herbalife is on par with competitors, starting at around $9 per day for two shakes plus supplements.
I would not say this is a good value. The shakes are low quality and will likely just leave you hungry once you drink them.
You also have to buy food for the one meal and snacks, which adds to the cost of the program.
Summary
Herbalife is a moderately-priced program when compared to its competitors, but the low quality of the products makes it not worth the cost.
Safety
There are many serious safety concerns with Herbalife products. Herbalife has been fined by the FDA and sued for including ingredients in their products that may cause liver problems.
Although these ingredients have been removed, I would not trust a company involved in so many legal disputes. (14)
The most serious allegations are about the combination of products causing liver disease. Israel's Health Minster found that Herbalife was selling products that contained several toxic ingredients linked to liver failure. (15)
A case study in the United States found two patients with liver failure had previously taken Herbalife. (16)
This case involved people taking multiple products from their weight loss programs. The liver damage was not linked to one specific product but to the combination of products.
Similar reports were found in Switzerland, with the products being linked to liver failure and requiring transplants. (17)
A Herbalife-funded study found that their products did not cause liver toxicity. (18)
In addition to liver problems, the products provide an excessive amount of caffeine that can lead to heart palpitations, jitteriness, insomnia, and anxiety.
While it is possible that the questionable ingredients may have been removed after these allegations came to light, remember that dietary supplements are not regulated by the FDA until a problem is reported.
Summary
Overall, Herbalife does not have a good track record when it comes to product safety.
How It Compares
There are many different meal replacement-based weight-loss diets on the market.
There is nothing special about the Herbalife shakes. In fact, they may be a poor choice nutrition-wise compared to many other options.
If you want to try substituting one or more meals with a shake, I would look for shakes with a different nutrient composition.
Aim for 200–400 calories per shake and at least 20–25 grams of protein. Shakes should also have less than 10 grams of sugar per serving.
Better options — although not specifically designed for weight loss — include Muniq or Ka'Chava, which have healthier ingredients and offer more calories and protein.
These products are comparable in price to Herbalife but with more calories and better nutrient composition.
They also don't make you enroll in a multi-level marketing scheme to purchase them.
Summary
For someone looking to lose weight using meal replacements, there are much better, healthier options on the market compared to Herbalife.
Frequently Asked Questions
What is Herbalife?
Herbalife is a multi-level marketing company that sells a variety of products for weight loss and general health. It has been around since the 1980s.
How does Herbalife work?
To get started with Herbalife, you have to connect with a distributor who sells the product. You can then purchase the product directly from them.
For the weight loss programs, you simply substitute two meals with the Herbalife protein shakes and take several different supplements that claim to support weight loss in various ways.
You eat two snacks and one meal daily in addition to the shakes.
Is Herbalife safe?
As a company, Herbalife has faced many safety concerns over the years, and customers should be aware of this history.
While I wouldn't say the products are generally "dangerous" to anyone who uses them short-term, the history of problems caused by the products makes me recommend avoiding them.
How many calories does an Herbalife shake have?
The number of calories depends on the product. The Formula 1 shake has 90 calories and 9 grams of protein.
It is recommended that you mix the product with 8 ounces of non-fat milk, which would increase the calories to 180 and protein to 17 grams.
How do you make an Herbalife shake?
Simply add 1 scoop to 8 ounces of nonfat milk or your favorite plant-based milk.
How much weight can you lose on Herbalife?
It is impossible to predict how much weight someone will lose on Herbalife or any diet, as it will depend on the individual and your calorie deficit.
For example, if you reduce your calories by around 500 per day, this may result in 1 pound of weight loss per week.
You will likely see quick weight loss in the first 1–2 weeks, which will be mostly water. The rate of weight loss will slow down after that initial drop.
A healthy rate of weight loss is 1–2 pounds per week.
The Bottom Line
I am not a fan of shake-based diets. Drinking your meals is unsustainable long-term.
Learning to make healthy meals rather than relying on shakes is a more sustainable way to lose and maintain a healthy weight.
Additionally, I am not a fan of multi-level marketing companies. These companies tend to charge to become a distributor or require you to purchase a certain amount of their product monthly.
Herbalife is one of the worst types of MLM companies, as it sells a lot of low-quality nutrition products.
Nutritionally, the shakes are low in protein and very high in sugar. There are better options on the market if you want to use meal replacement shakes.
The supplements are primarily herbs, laxatives, or caffeine and won't do much for you if your goal is to lose weight.
Due to the safety concern and low quality of the products, I recommend avoiding the Herbalife Diet.
Additional Tips
If you do choose to take supplements or protein shakes to help with weight loss, be sure to research the company thoroughly before taking their products to ensure safety and effectiveness.
To find a healthy meal replacement shake, look for a shake with at least 200–400 calories and 20–25 grams of protein.
This will help sustain you and provide enough protein to maintain lean muscle, the key to supporting a healthy metabolism.
Overall, if your goal is to lose weight, I recommend following a whole-food-based diet, controlling your portions, and engaging in regular exercise.
There are no quick fixes when it comes to weight loss; it is simply creating healthy habits that are sustainable long-term.
Working with a registered dietitian can help you create the right habits that will help you keep the weight off long-term.
Thanks for your feedback!
In a few words, please tell us how this article helped you today.
Please let us know how we can improve this article by selecting your concern below.
Thank You! We appreciate your feedback.
*
Please select at least one topic:
Please Note: We cannot provide medical advice. This feedback will help us continue improving your user experience on WellnessVerge.
Please Note: We cannot provide medical advice. This feedback will help us continue improving your user experience on WellnessVerge.