WellnessVerge is reader-supported. We may earn a commission when you make a purchase through the links on this page. Learn more about our process here.
Why You Can Trust Us
Every article and review on WellnessVerge is thoroughly researched and fact-checked by licensed health professionals. Our editorial team is made up of registered dietitians and medical doctors.
Every piece of content is also medically reviewed to ensure accuracy and alignment with sound scientific evidence and medical consensus. We only use peer-reviewed journals and reputable medical sources to form our conclusions and recommendations.
We operate with total editorial independence, and our editorial policies ensure that your well-being comes first. Based on our rigorous research, we only recommend products that are worth considering. We always disclose any ads or partnerships with brands featured on our site.
SlimFast Diet Review: Does It Work for Weight Loss?
The SlimFast Diet may help you lose weight in the short term, but it doesn't teach you how to eat well. Therefore, the weight will likely creep back up after you stop the program.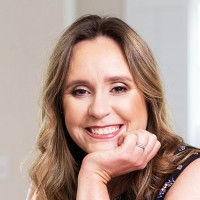 Medically Reviewed by
Ana Reisdorf, MS, RD
Registered Dietitian Nutritionist
Ana Reisdorf is a registered dietitian nutritionist with 14 years of experience in the field of nutrition and dietetics. She graduated from UCLA in 2002 with a degree in psychology and women's studies and completed her master's degree from Central Michigan University in 2010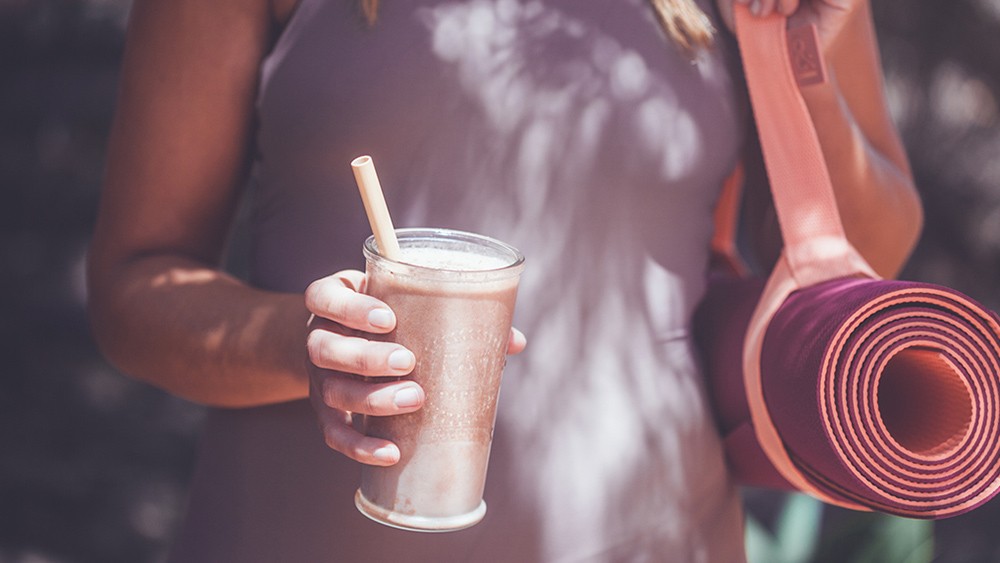 Pros

Convenient
Minimal meal prep
Encourages portion control
Resources and tips provided by a registered dietitian

Cons

Not sustainable long-term
Doesn't teach you how to eat properly
Processed products
Not satisfying like real food
What Is SlimFast?
SlimFast is an app-based weight-loss program based primarily on meal replacement shakes, bars, and snacks.
It has been around for years, and almost all of my clients have tried it at some point in their weight-loss journey. It is one of the first meal replacement diet programs created.
The SlimFast brand was founded in 1977 and started out offering meal replacement weight-loss shakes.
They have since expanded to include additional meal replacement shake mixes, premade shakes, bars, and snacks that meet different dietary preferences.
Their website states you can expect to lose 1–2 lbs per week on SlimFast.
The SlimFast diet protocol requires two of your daily three meals to be one of their meal replacements. Your third meal should be a "sensible" (500–600-calorie) portion of real food.
The SlimFast program also recommends three snacks per day, such as their SlimFast products or other 100-calorie healthy snacks.
How the SlimFast Diet Works
SlimFast is an app-based weight-loss program that offers meal replacements, low-calorie recipes, and ways to track your progress.
The SlimFast program offers 4 different diet plan options, depending on your preference.
SlimFast Favorite Foods: This plan is the most flexible and is designed to be compatible with all eating styles, such as low-carb, high-protein, or vegetarian. No food is forbidden on this plan.
SlimFast Keto: This plan is designed for those following a keto diet. The recipes and products fit the low-carb, high-fat keto requirements. For instance, SlimFast makes a snack product called "keto bombs" designed for this plan.
SlimFast Original: This plan is designed for those who want to lose weight and stick to the original SlimFast products as part of their plan.
SlimFast Diabetic Weight Loss: This plan, its recipes, and SlimFast products are designed for those seeking a low-carb lifestyle and want to gain control of their blood sugar balance. The Keto or Diabetic Weight Loss SlimFast products would be suitable for this eating plan.
If you're not sure which diet plan option is best for you, there is a 5-minute quiz you can take on the SlimFast website.
Once you select your plan in the app, you are then prompted to personalize it. You can choose the SlimFast products for your meals and snacks, as well as your one regular meal.
All selections, tracking, and meal planning are done through their SlimFast Together app.
The SlimFast Together app allows you to do the following:
Plan and select your meals for the week. You can select their custom SlimFast recipes or build your own from scratch. You will be able to view the calorie and nutrition content of the meals you choose or enter, to ensure it fits within your plan.

Track your progress. Under the "Progress" tab, you are able to track your progress towards your goals based on the information you enter. You can track your weight, body measurements, food and water intake, exercise, sleep, and stress, as well as take progress photos.

Access educational content. You can access exclusive blog and educational content from SlimFast's registered dietitian.

Receive reminders and motivational messages to keep you on track.

Share your recipes with family, friends, or on social media.
Once you reach your goal weight, you are recommended to transition to the SlimFast Maintenance Plan.
This plan consists of one SlimFast meal replacement product per day, two sensible 500–600-calorie meals, and three 100-calorie snacks.
SlimFast Diet's Scorecard
The SlimFast Diet was objectively evaluated by a dietitian based on the following criteria:
Evidence-Based

4

/5
Easy to Follow

4

/5
Customization

3

/5
Accountability

2

/5
Sustainability

3

/5
Value for the Price

3

/5
Safety

3

/5
Overall Rating:

3.1

/5
Frequently Asked Questions
What is SlimFast?
SlimFast is a diet program that provides meal replacement bars, shakes, and snacks for weight loss.
How do the SlimFast meal replacements taste?
Some of the original chocolate and vanilla shakes are reported to taste good, but many of the other products have poor customer reviews for taste.
Do I have to track my calories on SlimFast?
Will SlimFast help me lose weight?
Some research has shown meal replacement programs like SlimFast can help you lose weight in the first few months. However, they may be difficult to sustain long-term.
Do I have to buy the SlimFast products, or can I just use their recipes?
To be a SlimFast member, you are required to consume at least two of their meal replacement products per day. Once you hit your weight-loss goal and transition to maintenance, you are only required to consume one SlimFast product per day.
I lost some weight on SlimFast, but am scared of gaining it back. How do I keep it off?
To keep the weight off you lost, you have to be consistent with healthy diet and exercise habits.
It can help to continue to track your food and exercise habits for a while in the app, to assure you're not going over your calories or slipping back into old habits.
Enlist accountability from a friend, family member, or health
Foods to Eat and Avoid
There are no foods that are entirely off-limits on SlimFast. However, the type of foods that are encouraged on your one meal a day may vary depending on the eating plan you select.
Calorie recommendations range from about 1,200–1,600 calories per day, depending on your goals.
You are allowed three 100-calorie snacks per day and 1–2 sensible 500–600-calorie meals, depending on what stage you are in the SlimFast plan.
In looking at SlimFast's recipes, some are fairly healthy and nutritious, while others are loaded in sodium. Too much sodium in the diet can make it harder to lose weight, as sodium retains water. (1)
Here is a 1-day sample menu on the SlimFast program:
Breakfast: SlimFast Shake
Morning Snack: 100-calorie snack of your choice
Lunch: SlimFast Protein Bar
Afternoon Snack: 100-calorie snack of your choice
Dinner: SlimFast Sensible Meal ideas
Evening Snack: SlimFast Crisps
Can It Help You Lose Weight?
There are a few studies on meal replacement programs such as SlimFast and weight loss, but most are not very recent.
This may be partially because meal replacement programs are not as popular as they were in the early 2000s.
For example, one 2006 study looked at the effectiveness of four popular diet plans, including SlimFast, over the course of 6 months in 293 people with a BMI between 27 and 40. (2)
Those in the SlimFast group lost an average of 10.5 pounds (4.8 kg), or 4.9% of their body weight after 6 months. The biggest amount of weight loss was seen in the first 6 months.
Over 12 months, the group who stuck to the SlimFast plan kept their weight loss, but the other group gained 1.3 pounds on average.
However, it's important to note that 29% of participants dropped out of this study because they couldn't tolerate the diet, and only 9 of the original 58 participants were able to maintain the diet for 12 months.
Another 2004 study involved 63 participants using SlimFast meal replacements for 6 months. These participants lost 7% of their body weight on average. (3)
However, a more recent review reported a high likelihood of bias for SlimFast studies, as several of the studies were funded by SlimFast. (4)
Based on a summary of the research, meal replacement programs like SlimFast can help you lose weight in the first 3–6 months. (5)
The question is if the diet is sustainable much longer than this, as evidenced by a high participant dropout rate in SlimFast studies.
As a registered dietitian specializing in weight loss, I do not recommend meal replacements as a good way to lose weight.
This is because meal replacements are just a temporary fix that doesn't really teach you how to eat properly. They also are not always as filling or as satisfying as a real meal. (6)
In order to achieve long-term weight loss, it's essential to learn how to eat and prepare healthy foods, and to address lifestyle barriers such as emotional eating, stress, and sleep.
Summary
Some research shows meal replacement programs like SlimFast can help you lose weight in the short-term over 6 months. But, there is a risk of regaining your weight after you come off the program.
Related: Can Meal Replacement Shakes Help You Lose Weight?
Sustainability
The SlimFast program is initially pretty easy to follow because it takes the guesswork out of eating.
If you don't want to spend a lot of time meal planning or figuring out what to cook, the thought of your meals being decided for you may sound appealing.
Since two out of your three meals are SlimFast products, you only have to worry about preparing dinner.
However, it can get monotonous eating shakes and bars after a while, and doing this doesn't really teach you how to eat.
This has been proven to be true based on the results from the SlimFast study mentioned above, where 29% of the participants dropped out because they couldn't stick to the diet. (2)
I have seen this way too many times in my weight-loss practice, where my clients decide that they really just need to learn how to prepare real food in an easy way.
Summary
SlimFast can be sustainable in the first few months, as the meal replacements take the guesswork out of eating. However, most people don't want to drink shakes and eat bars for a long time.
Accountability
Accountability is one of the biggest benefits of a weight-loss program, as it keeps you on track and supported.
After purchasing a SlimFast plan, you get access to a private Facebook group. This can be helpful if a group setting motivates you, depending on how large the group is.
There is also a registered dietitian available as a consultant who creates educational videos, blogs, and meal ideas.
However, there is no individualized guidance or accountability, and the dietitian is not available for 1:1 support.
For someone who wants a more personalized plan for their needs and lifestyle, I would not recommend SlimFast. If you don't feel that you need that level of accountability, the private Facebook group may be enough for you.
Summary
The SlimFast program provides accountability in the form of a Facebook group and educational resources. There is no 1:1 accountability.
Cost
The total cost for Slimfast can vary in price depending on the types of products you purchase and quantity.
It is generally over $100 per month for the required two SlimFast products per day. If you also want snacks on top of it, the price may be higher.
With any product, signing up for Auto Delivery will get you a 12% discount. You have the option of getting products delivered monthly or up to once every 9 months.
Here is the cost breakdown based on the type of product.
SlimFast Ready to Drink Shakes
SlimFast Original Shakes
Flavors include Creamy Milk Chocolate, French Vanilla, Cappucino Delight, Rich Chocolate Royal, and Strawberries & Cream.
4 count box: $9.99
4-pack (8 count box): $51.96
SlimFast Advanced Nutrition Shakes
Flavors include Creamy Chocolate, Vanilla Cream, Strawberries & Cream, and Orange Cream Swirl.
4 count box: $9.99
4-pack (12 count box): $91.99
If you like the shakes, you will get the most value per bottle by purchasing the 4-pack of 12 shakes.
SlimFast Advanced Energy Shakes
Flavors include Mocha Cappuccino, Caramel Latte, & Rich Chocolate.
4 count box: $9.99
2-pack (15 count box): $51.98
SlimFast Keto Shakes
Flavors include Creamy Milk Chocolate and Vanilla Cream.
4 count box: $12.00
2-pack (4 count box): $23.98
4-pack (4 count box): $43.96
SlimFast Meal Replacement Bars
SlimFast Meal Bars
Flavors include Coconut Caramel Crunch and Peanut Butter Crunch.
5 count box: $9.99
2-pack (5 count box): $19.98
4-pack (5 count box): $39.96
If you like the bars, you will get the most value by purchasing the 4-pack of 5 bars.
SlimFast Keto Fat Bomb Meal Bars
Flavors include Whipped Peanut Butter Chocolate, Nutty Caramel & Nougat, Frosted Cinnamon Bun, and Whipped Triple Chocolate.
5 count box: $12.99
2-pack (5 count box): $23.98
4-pack (5 count box): $43.96
SlimFast Diabetic Weight Loss Meal Bars
Flavors include Double Chocolate Cookie Dough, Creamy Chocolate Mousse, and Peanut Butter Chocolate.
These are the same price and bundle options as the Keto Fat Bomb Meal Bars.
SlimFast Snacks
There are different types of snacks available in various flavors:
Diabetic Weight Loss Snacks
Keto Fat Bomb Snack Cups
Keto Fat Bomb Snack Bar Minis
Keto Fat Bomb Snack Cup Stuffed
Keto Fat Snack Square
Keto Fat Bomb Snack Crisp
Keto Fat Bomb Snack Mix
The price ranges from $12.00 to $43.96, depending on the pack counts available for each type of snack. The Snack Mix can be purchased as a 6-pack of 8 oz bags for $65.94 for the most value.
SlimFast Meal Replacement Shake Mixes
These are SlimFast dry shake mixes and are the cheapest meal replacement options. There are different types of shake mixes available in various flavors:
Original Shake Mixes
Advanced Nutrition Smoothie Mixes
Keto Shake Mixes
Diabetic Weight Loss Shake Mixes
Advanced Immunity Orange Cream Smoothie Mix
The price varies depending on the shake mix types and pack sizes available. For example:
14-serving (12.83 oz) container of Original Shake Mix: $9.99
12-serving (11.4 oz) container of Advanced Nutrition Smoothie Mix: $12.99
10-serving (13.4 oz) container of Keto Shake Mix: $18.99
There are larger containers available for each product, which will save you money in the long run.
SlimFast Starter Kits and Bundles
If you wanted to purchase a combination of both shakes and meal replacements into your diet, SlimFast also offers a few different "Starter Kits" and "Bundles" to save money.
These include a combination of shakes, bars, and meal replacement shake mixes. Price varies depending on what type of products and how much is included.
For example:
Favorite Foods 14-Day Starter Kit: $69.99
Low Carb 14-Day Starter Kit: $69.99
Keto 14-Day Starter Kit: $89.99
SlimFast Together Starter Kit: $149.99
Low Carb Bars and Snacks Bundle: $24.96
Safety
SlimFast products are safe for most people, but those with food allergies to milk, soy, or peanuts should not have SlimFast products, as many of their products contain these ingredients.
One thing I noticed is that saturated fat is not listed on the nutrition label of SlimFast products. The total fat content is fairly high, however, which can increase the risk of health problems like heart disease over time. (7)
I would also not recommend SlimFast to anyone with a history of disordered eating, as it is a diet product and may trigger eating disorder behaviors.
How It Compares
There are several meal replacement diet programs out there, but the one most similar to SlimFast is the HMR program (Health Management Resources).
Like SlimFast, HMR requires you to purchase their products as part of your daily plan.
HMR offers both meal replacement shakes as well as premade frozen meals, such as penne pasta with meatballs or chicken enchiladas.
Both programs are flexible in that there is no minimum requirement, and you can cancel at any time.
The HMR program offers an initial medical screening before starting the program, which lends more credibility to it.
They also provide more 1:1 accountability and the option of selecting weekly coaching calls, which SlimFast does not.
However, the calls are with a health coach rather than a credentialed registered dietitian. A health coach can help provide motivation and support but is not always qualified to offer more specific, personalized guidance.
The cost of the HMR program is around $100 a week compared to $100 a month for SlimFast. But, you are getting a medical consultation, frozen meal replacements plus shakes, and weekly calls included in that.
Still, according to most health professionals, including myself, any meal replacement program is simply not as nutritious or satisfying as a program that is based on using real food. (8)
The Bottom Line
While the SlimFast Diet can result in an initial short-term weight loss, the research shows it is likely not sustainable for most people past 6 months.
Once people stop following it, the weight is often regained. I've seen this in essentially all of my clients who have come to me after following it.
The biggest reason for this is because the SlimFast program doesn't teach the basics of how to eat properly, and many people eventually crave more real food.
If you're struggling to lose weight, speak to your doctor to discuss the best program for you.
Additional Tips
If you want to lose weight, I would suggest eating a lower-calorie, balanced diet with real food that is satisfying.
Learning how to prepare healthy meals is an essential skill you can use for life.
One simple way to start is by choosing two new healthy recipes each week to try and make enough for leftovers, so you don't have to cook every day.
In addition, engaging in regular exercise, reducing stress, and getting good quality sleep are all factors that will help you lose weight for life.
To stay motivated and on track, seek the guidance of a registered dietitian who can create a more personalized weight-loss plan for you.
Enlisting a close family member or like-minded friend for accountability is also extra helpful to keep you motivated.
Thanks for your feedback!
In a few words, please tell us how this article helped you today.
Please let us know how we can improve this article by selecting your concern below.
Thank You! We appreciate your feedback.
*
Please select at least one topic:
Please Note: We cannot provide medical advice. This feedback will help us continue improving your user experience on WellnessVerge.
Please Note: We cannot provide medical advice. This feedback will help us continue improving your user experience on WellnessVerge.