WellnessVerge is reader-supported. We may earn a commission when you make a purchase through the links on this page. Learn more about our process here.
Why You Can Trust Us
Every article and review on WellnessVerge is thoroughly researched and fact-checked by licensed health professionals. Our editorial team is made up of registered dietitians and medical doctors.
Every piece of content is also medically reviewed to ensure accuracy and alignment with sound scientific evidence and medical consensus. We only use peer-reviewed journals and reputable medical sources to form our conclusions and recommendations.
We operate with total editorial independence, and our editorial policies ensure that your well-being comes first. Based on our rigorous research, we only recommend products that are worth considering. We always disclose any ads or partnerships with brands featured on our site.
Shakeology Diet Review: A Dietitian's Objective Analysis
Shakeology is a shake-based diet plan by Beachbody that is easy to follow for individuals new to fitness. Costs are high but may be worth it due to it being tied to a bundle of branded Beachbody programs.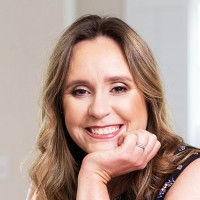 Medically Reviewed by
Ana Reisdorf, MS, RD
Registered Dietitian Nutritionist
Ana Reisdorf is a registered dietitian nutritionist with 14 years of experience in the field of nutrition and dietetics. She graduated from UCLA in 2002 with a degree in psychology and women's studies and completed her master's degree from Central Michigan University in 2010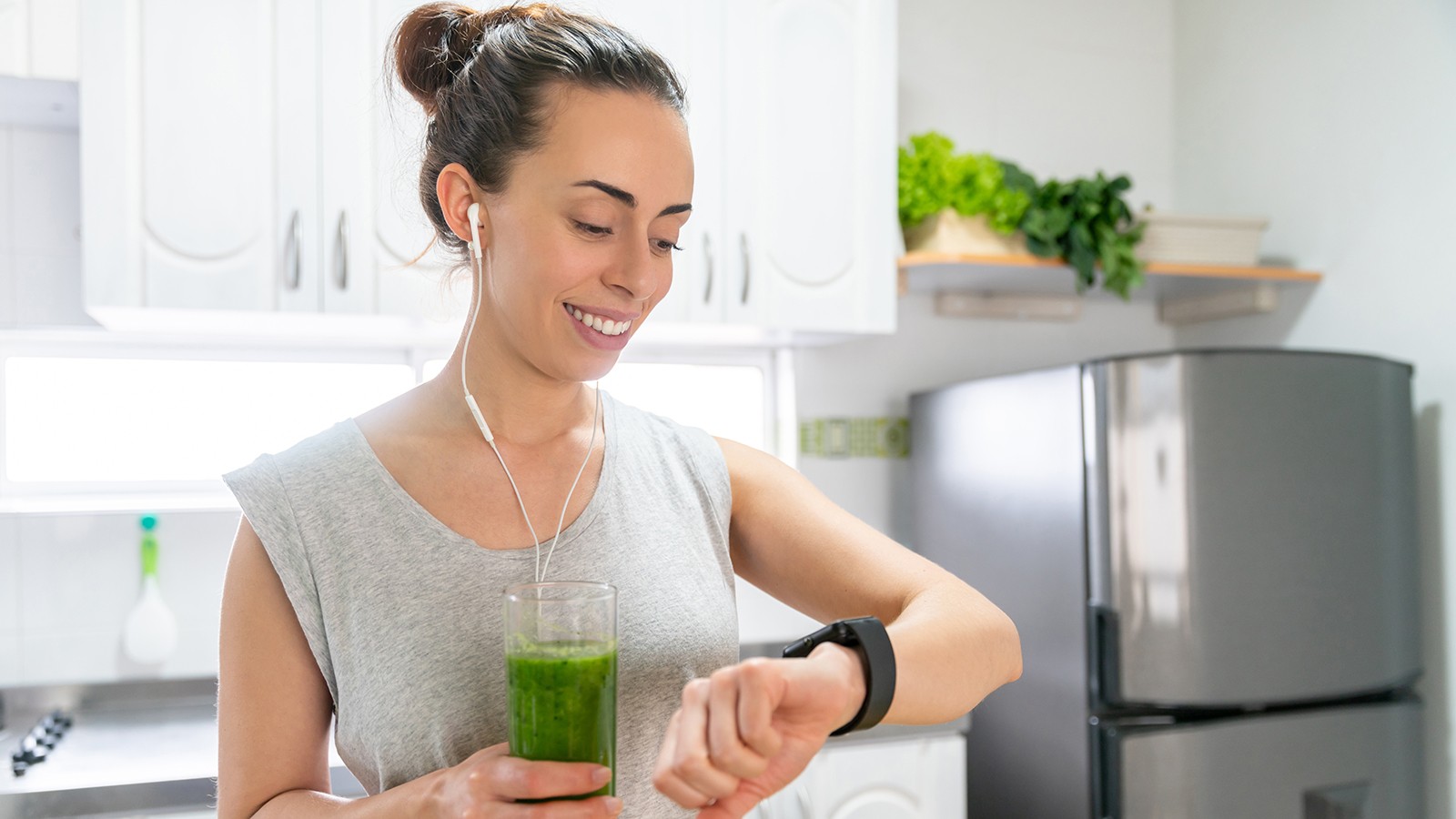 Pros

Use of the product and diet is customizable.
Does not exclude food groups and is easy to follow.
Multiple levels of accountability are available.

Cons

Coaches are usually not trained nutrition experts.
Shakes are not full meal replacements and involve additional food costs.
Compels users to buy into multiple programs for results, increasing cost.
What Is the Shakeology Diet?
Shakeology is a premium superfoods nutrition shake used as a meal replacement daily to help you lose weight.
Shakeology was developed by the Beachbody Company. You may be asking yourself, why does that name sound familiar?
You may recognize Beachbody as the on-demand workout company that made the famous P90X and Insanity home exercise programs.
Beachbody's Shakeology is claimed to help people feel better, lose weight, curb cravings, improve energy levels, support digestive health, and benefit overall health.
All this diet requires is for you to swap out one of your daily meals with a Shakeology shake to help your body perform at its best and fill in nutrient gaps.
A single Shakeology shake combines over 60 ingredients to provide protein, vitamins and minerals, antioxidants, prebiotics and probiotics, adaptogens, super greens, and phytonutrients to fill common gaps in nutrition.
Shakeology appears to use well-studied ingredients in its superfood blend.
However, because the blend is proprietary, the amount of each ingredient is not disclosed. Therefore, it is difficult to determine if all ingredients are in clinically relevant doses.
The regular Shakeology shakes are made with whey protein, while the plant-based shakes are made with a vegan protein blend of pea protein and flaxseed.
Each Shakeology shake provides the following:
Calories: 160
Protein: 16 grams
Total Carbs: 15 grams
Fiber: 6 grams
Added Sugar: 5 grams
Total Fat: 2–3 grams
Shakeology shakes come in several flavors, including:
Café latte
Chocolate
Cookies and cream
Vanilla
Strawberry
Seasonal flavors, like peppermint mocha
According to the company, Shakeology powders alone are not meant to be a meal replacement. Instead, Shakeology is meant to be complementary to your meals.
However, these shakes tend to become meals when combined with other ingredients (nut butter, milk, fruit, or seeds) typically used to round out a normal shake.
Shakeology shakes can be combined with Beachbody exercise and nutrition programs, such as Beachbody on Demand, BODi, 2B Mindset, and Portion Fix, to support your health and weight loss.
Shakeology Diet's Scorecard
The Shakeology Diet was objectively evaluated by a dietitian based on the following criteria:
Evidence-Based

3

/5
Easy to Follow

4

/5
Customization

5

/5
Sustainability

5

/5
Accountability

4

/5
Safety

4

/5
Value for the Price

3

/5
Overall Rating:

4

/5
How the Shakeology Diet Works
At its core, the Shakeology diet is meant to help you lose weight by having you replace one meal per day with one of Beachbody's Shakeology shakes (if combined with other healthy ingredients).
Shakeology does not need to be a meal replacement, but can be taken before any meal during the day as a high-protein, high-fiber beverage to reduce food cravings.
These shakes not only help create a calorie deficit, but also provide nutrients and superfoods that may support metabolism.
Total-Solution Packs
You can opt to buy Shakeology shakes on their own, or you can purchase one of the Shakeology-specific Total-Solution Packs.
These packages combine:
Shakeology shakes
Access to Beachbody on Demand
BODi access
Quick Start Nutrition Guide
Digital nutrition programs
If you decide to purchase any of the Shakeology Total-Solution Packs from Beachbody, you are offered access to two healthy eating programs:
2B Mindset, a program created by Ilana Muhlstein, MS, RD
Ultimate Portion Fix, by trainer and author Autumn Calabrese
The 2B Mindset program is centered on volume-based eating. Meals are not prepared based on calories; instead, your meals are structured around ratios of foods in a plate method.
The program also has content about being more mindful towards foods and noticing how they make you feel.
The Ultimate Portion Fix is a diet based on portion control, balancing macronutrients, and eliminating processed foods.
Foods are portioned out in color-coded containers to help you manage healthy portion sizes and lose weight.
Both diet programs come with videos and tools to help you along your wellness journey.
You are also given a Quick Start Nutrition Guide that details an overview of Beachbody's nutrition principles and serves as an advertisement for Beachbody supplements, bars, and nutrition programs.
The basic nutrition principles for Beachbody are as follows:
Eat the right proteins, about 20 grams of protein per meal
Eat plenty of fiber, approximately 25–30 grams per day
Choose smart sources of energy, like high-fiber carbohydrates and low doses of caffeine from sources like tea
Seek out superfoods, coming from fruits, vegetables, whole grains, seeds, and other healthy sources
Eat healthy fats, from sources containing mono and polyunsaturated fats, including avocados, olive oil, nuts, chia, flaxseed, and fatty fish
Stay hydrated
Foods not recommended include processed foods, fatty foods, foods and beverages with added sugars, as well as refined grains.
Summary
A purchase of a Beachbody Total-Solution Pack comes with the Quick Start Nutrition Guide with basic nutrition principles and access to two healthy eating programs designed by health professionals.
The basic nutrition principles do not appear to be significantly restrictive and are in line with general nutrition recommendations.
Evidence to Support Claims
Shakeology has one relatively recent clinical trial published in 2018 to help support its claims for promoting satiety and reducing energy intake. (1)
In this study, 50 overweight or obese men and women were given either a high-protein, high-fiber beverage (Shakeology, chocolate flavor) or a placebo 30 minutes prior to access to a pizza meal where participants could eat as much as desired.
Participants who had Shakeology, and were over 25 years old, had reductions in a desire to eat, decreased appetite, and subsequently lower pizza intake compared to those who had a placebo shake.
This study was sponsored by Shakeology and therefore may be subject to more bias than a study funded by a neutral and independent source.
There have been studies on other meal replacement shakes and their benefits for weight loss.
A 2021 study found that meal replacements may potentially increase post-meal energy burning compared to a whole food meal. (2)
In another trial, researchers found that a meal replacement combined with an energy-restricted diet improved cholesterol and other metabolic labs, improved blood nutrient levels, increased energy levels and mood, decreased food cravings, and improved quality of life. (3)
One study found that meal replacement shakes in combination with a controlled meal plan, weight-loss counseling, and education on lifestyle changes helped with a 6.1 kg weight loss in a 12-week weight-loss program. (4)
When participants were followed-up with during the 2-year maintenance phase, however, drinking a meal replacement did not help sustain weight loss.
Summary
Shakeology has some research that suggests that its products are effective for weight loss, but the research may be biased due to its funding source.
Meal replacements, in general, may help with short-term weight loss, but may not help with maintaining weight loss.
Sustainability
Shakeology is easy to follow.
At the basic level, you use one scoop of Shakeology powder with 8–12 ounces of your liquid of choice, and additional ingredients as desired, daily in combination with a healthy diet.
If you choose a Total-Solution Pack, you receive a guide for the 2B Mindset and Ultimate Portion Fix diets that teach you portion sizes and how to balance your meals.
There are many of ways to customize how you use the Shakeology powder, including as a protein drink, as a smoothie or mocktail, in energy balls, and even a variety of desserts.
The website offers over a hundred different recipes involving Shakeology powder to suit your preferences.
Shakeology has both whey protein and vegan protein options for their shakes.
If you are allergic to one of the ingredients in the shake, you might need to avoid this product.
Summary
The Shakeology Diet has many options for customization. You can choose vegan-friendly powders, customize your use of Shakeology powder, and choose optional Total-Solution Packs specific to your needs.
Accountability
Beachbody offers several methods of accountability to increase the likelihood of individuals following this diet.
When you first sign up for Shakeology, you are assigned a free Beachbody coach.
These coaches are often individuals who use Shakeology products and are part of the Beachbody MLM model, meaning that they are not legally qualified to give expert advice on nutrition and your health.
There are also BODgroups available through an app, where individuals can connect with their coach and their fitness challenge cohorts to post updates, track progress, and motivate each other.
To increase your integration into the full line of Beachbody products, they offer membership to their Beachbody on Demand Interactive (BODi) programs for increased accountability and professional expertise on your fitness journey.
The BODi membership gives you access to live and on-demand fitness classes, nutrition content, and cycling workouts compatible with the MYX Bike.
The live BODcast classes can give extra motivation for those who desire the feeling of an in-person class from the comfort of their home. Not only can you see your fellow class participants, but you can get direct interactions from the instructor.
Summary
A purchase of Shakeology comes with free coaching from a Beachbody coach who is a part of the Beachbody MLM model and access to a community-based app.
Purchase of BODi membership can give additional accountability and support for fitness and nutrition.
Value for the Price
A monthly subscription to Shakeology is $129.95 per month which includes a box of 24 single-serve packets or a 30-serving bag.
Depending on which form of Shakeology you purchase, you will spend $4.33 to $5.41 per day.
It sounds like a really good deal considering what it has to offer, right?
Well, the pricing is a bit deceptive. While the shakes alone may cost $129.95 per month, the Total-Solution Packs are highly encouraged to get the best results.
The Total-Solution Packs may cost anywhere between $160–$295 for the first month, with recurring monthly costs of $129 for the shakes and optional costs to continue the nutrition plan and fitness programs.
Beachbody offers a 30-day full refund of your used Shakeology products if you're not satisfied with your results (minus shipping and handling).
Safety
Shakeology is recommended for individuals that are 18 years or older.
If you are pregnant or nursing, it is recommended to consult with a medical professional before starting to determine if there may be risks with this program.
This advice is also echoed for anyone who is on prescription medication or has a medical condition, illness, or injury.
Individuals using Shakeology shakes for the first time may experience side effects, such as bloating and gas, due to the high fiber content in the shakes. (5)
These products are manufactured in a facility that processes ingredients from the top 8 most common food allergies.
Because Shakeology is often used in combination with the Beachbody fitness programs, take caution with finding the appropriate degree of physical activity for your personal fitness level to prevent injury.
Speak with your doctor before increasing your level of physical activity to reduce the risk of a heart attack, cardiac arrest, or sudden cardiac death.
How It Compares
Shakeology is a unique weight-loss program that can be used alone or in combination with a variety of Beachbody programs.
It is fully integrated with a variety of exercise programs that are good for people at any level, health coaching, nutrition plans, and advice from wellness professionals.
A drawback to the Shakeology Diet is that it is an expensive option compared to other meal replacement shakes.
Furthermore, Shakeology is meant to be used in combination with foods, not as a meal replacement.
Shakeology powders are often combined with other ingredients that you have to purchase, adding to the cost of the shakes. Despite the extra cost, it does offer more versatility compared to other shakes that must be taken plainly.
Muniq
If you're looking for an all-in-one meal replacement shake, Muniq is a good option.
Muniq is made with well-studied ingredients to support weight loss, gut health, blood sugar control, and immune function.
There is an online peer community group available for Muniq users to help with accountability and health goals, but the accountability is overall significantly less than what's available from Shakeology.
Soylent and Huel
For people looking for a no-strings-attached meal replacement drink, look at options like Soylent or Huel.
They are significantly cheaper meal replacement drinks available at a number of retailers.
Summary
Shakeology has a unique and comprehensive program that can encompass shakes, health coaching, nutrition, and fitness depending on the level of Beachbody programs you purchase.
It is a costly program, especially if you're purchasing extra ingredients to fortify your shakes in addition to Beachbody subscriptions.
Alternatives offer full meal-replacement shakes at lower prices, though they do lack the level of accountability that Shakeology offers.
Frequently Asked Questions
How much does Shakeology cost per month?
A monthly subscription to Shakeology is $129.95 per month, for a box of 24 single-serve packets or a 30-serving bag.
What's the nutrition of a Shakeology shake?
Each Shakeology shake provides 160 calories, 16 grams of protein, 6 grams of fiber, and 2.5–3 grams of total fat.
Is Shakeology vegan friendly?
Beachbody offers a line of vegan-friendly Shakeology shakes alongside their regular shakes.
What comes with a Beachbody Total-Solution Pack?
Upgrading your Shakeology order to a Beachbody Total-Solution Pack will give you annual access to Beachbody on Demand, 30 days of BODi membership, the digital nutrition programs, and the Quick Start Nutrition Guide.
Is the Total-Solution Pack worth it?
If you want to take your Shakeology experience to the next level with added nutrition and fitness support, the Total-Solution Packs may be worth the investment.
Beachbody has live and pre-recorded fitness classes to fit any level of activity, which can help with weight loss and overall fitness.
You can try out different classes to figure out what works best for you, so you don't feel stuck doing exercises you don't enjoy. In fact, you may discover a fitness program that helps you love working out.
Using the nutrition guides to teach you about portion sizes and meal balancing can also help you in the long-term, even if you don't choose to stick with using Shakeology.
What coaching is available with Shakeology?
Shakeology offers health coaching with one of their Beachbody coaches when you make a purchase. These coaches are often users of Shakeology and not medical professionals, so they can only give basic advice based on Beachbody programming.
The Bottom Line
If you're new to healthy eating and exercise, getting into Shakeology and the entire Beachbody line of programs may be a good option for you.
Buying a Total-Solution Pack not only provides the shakes, but additional accountability support, nutrition information, and an exercise program to help you along the way in one package.
However, many of the benefits that you can get from Shakeology can also be achieved from a healthy diet and exercise alone.
The money spent on the Shakeology shakes could instead go toward a regular gym membership or fitness library subscription, or towards purchasing foods and supplements to meet your nutrition needs.
It is also important to note that the adaptogens, superfoods, and most other ingredients in Shakeology are of a proprietary blend, which makes it impossible to know if they are present in amounts proven to be effective in the research.
Overall, I'm not sold that drinking Shakeology shakes is truly effective on its own as a dieting plan, and I've heard mixed reviews from people who have tried it.
For some, Shakeology helped change their lives and their relationship with their bodies, but for others, it was a waste of time and money.
Shakeology may be more effective with the add-on programs, given that they give you more tools to potentially achieve weight loss.
For the best level of customization of diet and physical activity to your needs, speak with health professionals — including physicians, registered dietitians, and certified trainers — to find a plan that works best for you.
Thanks for your feedback!
In a few words, please tell us how this article helped you today.
Please let us know how we can improve this article by selecting your concern below.
Thank You! We appreciate your feedback.
*
Please select at least one topic:
Please Note: We cannot provide medical advice. This feedback will help us continue improving your user experience on WellnessVerge.
Please Note: We cannot provide medical advice. This feedback will help us continue improving your user experience on WellnessVerge.
At WellnessVerge, we only use reputable sources, including peer-reviewed medical journals and well-respected academic institutions.
Effect of a High-Protein, High-Fiber Beverage Preload on Subjective Appetite Ratings and Subsequent Ad Libitum Energy Intake in Overweight Men and Women: A Randomized, Double-Blind Placebo-Controlled, Crossover Study

:
https://academic.oup.com/cdn/article/2/6/nzy022/5034947

Lower Postprandial Thermogenic Response to an Unprocessed Whole Food Meal Compared to an Iso-Energetic/Macronutrient Meal Replacement in Young Women: A Single-Blind Randomized Cross-Over Trial

:
https://pubmed.ncbi.nlm.nih.gov/32824408/

Randomized Trial of a High Protein, Partial Meal Replacement Program with or without Alternate Day Fasting: Similar Effects on Weight Loss, Retention Status, Nutritional, Metabolic, and Behavioral Outcomes

:
https://www.ncbi.nlm.nih.gov/pmc/articles/PMC6165084/

Meal replacements, reduced energy density eating and weight loss maintenance in primary care patients: A randomized controlled trial

:
https://www.ncbi.nlm.nih.gov/pmc/articles/PMC3869862/

Gastrointestinal effects of low-digestible carbohydrates

:
https://pubmed.ncbi.nlm.nih.gov/19234944/