WellnessVerge is reader-supported. We may earn a commission when you make a purchase through the links on this page. Learn more about our process here.
Why You Can Trust Us
Every article and review on WellnessVerge is thoroughly researched and fact-checked by licensed health professionals. Our editorial team is made up of registered dietitians and medical doctors.
Every piece of content is also medically reviewed to ensure accuracy and alignment with sound scientific evidence and medical consensus. We only use peer-reviewed journals and reputable medical sources to form our conclusions and recommendations.
We operate with total editorial independence, and our editorial policies ensure that your well-being comes first. Based on our rigorous research, we only recommend products that are worth considering. We always disclose any ads or partnerships with brands featured on our site.
BistroMD Review: A Dietitian's Detailed Analysis
BistroMD is a comprehensive, customizable weight loss program that delivers fully prepared meals to your doorstep and provides individualized support from registered dietitians.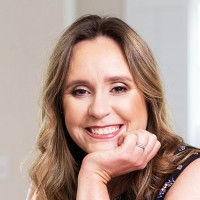 Medically Reviewed by
Ana Reisdorf, MS, RD
Registered Dietitian Nutritionist
Ana Reisdorf is a registered dietitian nutritionist with 14 years of experience in the field of nutrition and dietetics. She graduated from UCLA in 2002 with a degree in psychology and women's studies and completed her master's degree from Central Michigan University in 2010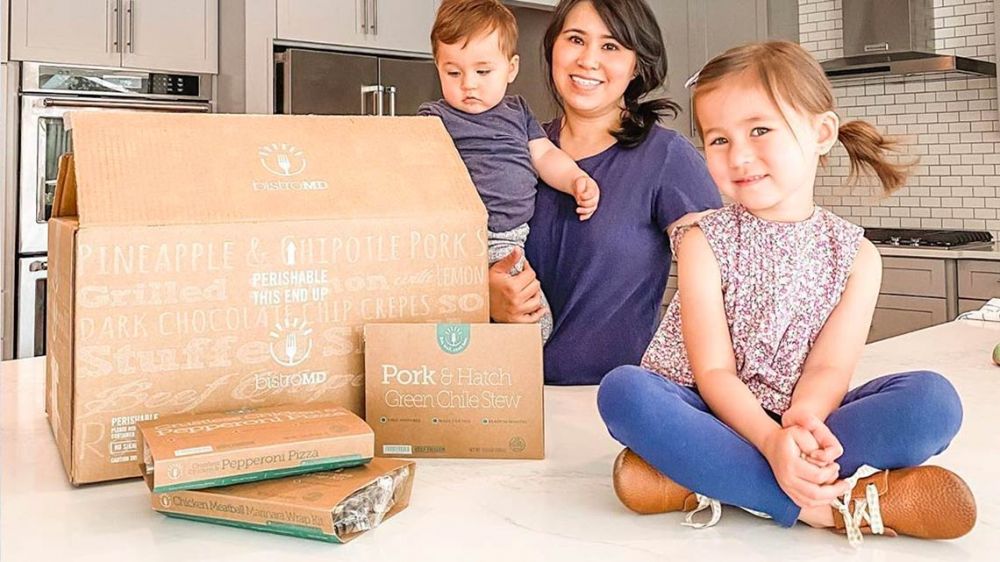 Pros

Large customizable menu offering a lot of variety
Caters to many dietary restrictions and health conditions
Support from registered dietitians and community members

Cons

Steep price point
Not suitable for vegans
Not suitable for people who prefer organic ingredients
What Is BistroMD and How It Works
BistroMD aims to take the guesswork out of weight loss and food preparation. This weight loss program combines the expertise of a dietitian, the creativity of a personal chef, and the ease of a food service delivery all into one package.
Additionally, BistroMD offers a variety of online support tools and a member-only online community forum.
The program was created by Dr. Caroline Cederquist, a board-certified bariatric specialist with over 20 years of experience.
Dr. Cederquist claims that the meals provided by BistroMD will support weight loss through an ideal combination of macronutrients (carbohydrate, protein, and fat) which will allow for the preservation of lean muscle mass.
BistroMD provides individualized meals based on the client's age, height, weight, and weight loss goals.
Their meal plans are customizable, and their meal options are seemingly endless, as their extensive menus include over 150 breakfast, lunch, and dinner entrées.
The program allows you to mix and match your preferred dishes to tailor a meal plan to your liking each week.
The program also offers several meal plans tailored to specific needs, including gluten-free, diabetic, menopause-friendly, and heart-healthy. This means it can meet the needs of most people who need a specialized diet.
The meals are flash-frozen and shipped right to your doorstep.
Additionally, BistroMD uses sustainable ingredients by selecting environmentally responsible seafood, sourcing rBGH-free beef, and using hormone-free chicken.
BistroMD also tries to partner with local, family-owned farms whenever possible.
BistroMD provides all meals and snacks if you choose to utilize their full program, in which case you would only be eating food from them.
For people choosing to eat some meals and snacks on their own, BistroMD has mapped out the following suggestions:
No more than one serving of fruit per day paired with a lean protein source.
Limit alcohol to 3 drinks per week for women and 5 drinks per week for men.
Limit caffeinated drinks to 2 per day.
Snacks should contain approximately 150 calories and 10–15 grams of protein.
Additionally, BistroMD recommends having a meal off the program once a week to help reduce feelings of deprivation.
BistroMD's Scorecard
The BistroMD weight loss program was objectively evaluated by a dietitian based on the following criteria:
Evidence-Based

3

/5
Easy to Follow

5

/5
Customization

4

/5
Sustainability

3

/5
Accountability

5

/5
Safety

4

/5
Value for the Price

3

/5
Overall Rating:

3.9

/5
Does It Work for Weight Loss?
Weight loss is not simply a matter of calories you eat versus calories you burn. Instead, the science supports a holistic approach to weight loss, which is exactly the approach BistroMD is attempting to create.
One recent study describes the yo-yo dieting cycle and the challenges surrounding the long-term sustainability of weight loss. (1)
According to this study, weight loss requires ongoing attention and support in the form of weight maintenance-specific counseling to improve success.
BistroMD's program includes individualized counseling and community support from others looking to lose weight while improving their lifestyle.
The macronutrient profile of the meals provided by BistroMD also helps to promote weight loss.
BistroMD provides high-protein, low-calorie meals. Most of their meal plans provide 1,200–1,400 calories per day, with roughly 40–45% of the total daily calories coming from lean protein.
Research shows that following a high-protein diet may be helpful for weight loss. Higher-protein diets can decrease appetite, improve body weight management, and even decrease risk factors for heart disease. (2)
It remains clear through research that exercise of all types, including aerobic and resistance training, will provide multiple health benefits in addition to promoting weight loss. (3)
BistroMD's website provides a wealth of information regarding the benefits of exercise and encourages people to participate in some form of moderate exercise on most days.
They claim that with the convenience and support that BistroMD provides, clients will have more time for exercise in their schedule.
Summary
While there are currently no randomized clinical trials studying BistroMD specifically, their diet philosophy is based on existing programs that support weight loss.
Sustainability and Customization
BistroMD provides a foolproof way for people to lose weight while eating well-balanced meals.
Additionally, BistroMD can cater to a wide variety of food preferences and dietary restrictions.
Those looking for vegetarian, heart-healthy, gluten-free, or diabetic-friendly meals will be aptly accommodated.
However, those seeking out more restrictive diets like ketogenic, paleo, or vegan will not find them at BistroMD.
BistroMD is also lacking in options for people looking for fully organic ingredients.
After signing up with BistroMD, you have the ability to control the ingredients in your meal plan and customize your weekly menus.
You are also given weekly wellness updates from trainers, foodies, and doctors through their members-only platform.
BistroMD also provides free one-on-one consultations with a registered dietitian where you can schedule weekly check-ins and get advice.
As a meal delivery service, BistroMD may be perceived as sustainable.
However, do most people want to eat 3 frozen meals per day indefinitely? Are the people seeking weight loss only using BistroMD as a crutch to avoid learning how to meal plan and prep for themselves?
As balanced as BistroMD's meals are, it's also important to recognize the need to learn how to independently plan and cook meals as part of a healthy, sustainable lifestyle. Relying on BistroMD food forever is not sustainable long-term.
Accountability
BistroMD is an individualized program with unlimited access to a registered dietitian.
Dietitians can answer questions concerning weight loss and other nutrition-related questions in addition to offering solutions to overcoming common hurdles.
After joining BistroMD, you'll also have access to an exclusive member interface with lifestyle, nutrition, and exercise tips.
These tips are designed to help you stay informed and motivated while you transition to a healthier lifestyle.
The interface gives you access to a members-only forum to get support from others.
You'll also receive a weekly email with advice on nutrition and exercise, along with other lifestyle topics.
The program works with a bodyweight tracker app. The app provides statistics on your body weight, including improvements you're making along the way.
The app gives encouraging comments on your progress and motivates you to keep up the good work.
Safety
BistroMD is a well-rounded, healthy meal plan that is generally safe for most people.
However, their meals may not meet the needs of someone that requires a protein restriction or other restrictive diets.
Because meals at BistroMD are processed in a facility that also processes major allergens, those with severe food allergies or intolerances may need a more allergy-friendly meal service.
Cost
The cost of BistroMD depends upon the number of meals you choose each week.
Whether it be diabetic, menopause, or heart-healthy, the program you choose will not affect the cost of your meal plan.
The BistroMD meal program can only be ordered through their website, and the current pricing for their plans are as follows:
7-day full meal plan (breakfast, lunch, and dinner): $189.95
7-day lunch and dinner only: 159.95
5-day full meal plan: $159.95
5-day lunch and dinner only: $129.95
Current discounts include free shipping and 25% off on your first week. After your first week, their standard shipping rate is $19.95.
Snacks are also available for an additional $30 (15 snacks) or $42 (21 snacks).
If you were to order their 7-day full meal plan, which includes breakfast, lunch, and dinner, you would be paying $209.90 (including shipping) for a week's worth of meals.
This is roughly $10 per meal or $30 per day. This price is significantly higher than other similar weight loss meal delivery programs.
For example, the average price per day for Nutrisystem is anywhere between $10.18 to $15.36. This is equal to $3.30 to $5.12 per meal.
The South Beach Diet is another popular weight loss program that offers a meal delivery service.
The cost of South Beach Diet's meal delivery ranges from $10.70 to $14.30 per day, which is anywhere from $3.56 to $4.76 per meal. The South Beach Diet's meal plan is less costly than BistroMD's.
How BistroMD Compares to Alternatives
There are many food delivery weight loss programs to choose from. For example, Diet-to-Go is another food delivery service promoting weight loss. Unlike BistroMD, Diet-to-Go offers mostly organic foods at a similar price point. However, Diet-to-Go does not offer the support of a registered dietitian.
Nutrisystem is another meal delivery service that has many similarities to BistroMD. They offer various menu items and cater to various dietary preferences, including diabetics, vegetarians, and gender-specific groups.
However, there is a big difference between the two meal services with respect to pricing. A 7-day full meal plan through BistroMD costs $189.95, while some 7-day meal plans through Nutrisystem are only $70.
Nutrisystem does offer support in the form of "coaches," but they are not likely highly trained professionals.
Summary
If you are looking for support from a professional during your weight loss journey, BistroMD is a great choice compared to its competitors.
Related: Best Meal Delivery Services for Weight Loss of 2023
Frequently Asked Questions About BistroMD
Where can I find the nutritional information for BistroMD entrees?
BistroMD only offers full ingredient and nutrition information to its members. If you are a member looking online, you can click on the meal to view both the "Ingredients" and "Nutritional Information" pull-down tabs.
How do I cook my BistroMD entrees?
Bistro MD's food is already made. All meals will come with specific instructions on how to heat them, preferably in the microwave.
Can I swap out ingredients in my meals?
At this time, BistroMD does not offer the option of changing particular ingredients in their entrees.
How do I customize my menu?
When logged into your BistroMD account, go to "Weekly Menu" under "My Menu." Scroll through your next week's meals and click on the meal you would like to change. Be sure to click "Select" to save it to your menu. All changes to your upcoming order must be made before Wednesday at 5 pm ET.
Is BistroMD a weight loss program?
Yes. BistroMD is a weight loss program that provides meals and snacks based on your weight loss goals. Their meals are high in protein and low in calories. Most plans provide 1,200–1,400 calories per day.
The program also offers the support of a dietitian, and weekly updates to help you stay motivated through the process.
Is BistroMD good for diabetics?
Yes. BistroMD's diabetic meal plans are designed by registered dietitians to help you maintain healthy blood sugar levels. Each meal provides 25 grams or less of net carbs and plenty of lean protein to optimize blood sugar control.
The program also provides access to a registered dietitian, so you can ask questions or set up a consultation to discuss any questions or concerns.
How many calories are in a BistroMD meal?
A BistroMD meal provides 240–400 calories. Each meal is designed to have a nutritionally balanced macronutrient profile.
For example, meals will provide 40–45% of calories from lean protein sources, 30–35% of calories from complex carbohydrates, and 20–25% of calories from healthy fats.
Is it easy to cancel BistroMD?
You can cancel or make any changes to your plan by sending an email or calling customer service. When canceling, remember to do it by Wednesday at 5 pm ET before the next week's order.
The Bottom Line
If you're like me and you dread the nightly question of "what's for dinner," then BistroMD might be the solution to your meal planning woes.
Moreover, if you're looking to remove the hassle of meal planning, shopping, prepping, cooking, and cleaning, BistroMD may help free your time up for other things, like exercising.
With respect to sustainability, like many weight loss programs, BistroMD may help kick-start a healthy lifestyle but may not be a viable option forever.
Standing in the way of sustainability may be affordability. BistroMD costs more than many similar weight loss programs on the market.
Have you heard the expression, "Give a man a fish, and he will eat for a day. Teach a man how to fish, and you feed him for a lifetime."? Likewise, learning to prepare healthy meals at home will be a more sustainable option than relying on frozen foods forever.
BistroMD is a refreshing reminder that there are some healthy, evidence-based weight loss programs out there. A weight loss meal program that involves the feedback and support of registered dietitians is worth taking a look at.
How to Get the Most Out of BistroMD
BistroMD provides its users with a comprehensive program that goes beyond simply food delivery. Here are tips on how to get the most out of BistroMD to increase your chances of success:
Take advantage of their variety.
BistroMD offers over 200 rotating recipes, allowing you to enjoy a wide assortment of meals. Rather than pick the same go-to items, shake things up a bit to avoid "meal burnout."
Schedule a call with the BistroMD dietitian.
A dietitian is a highly trained professional that is typically very costly to see. BistroMD provides this service free of charge! Dietitians will arm you with a wealth of knowledge and plenty of motivation to help sustain your weight loss efforts.
Join the BistroMD online community.
Support in all forms will help maximize your results. Their online community will provide tips, tricks, life hacks, and the inspiration to keep going.
Reward yourself with non-food items.
Rewarding yourself throughout your weight loss journey can help to keep you motivated. Some examples of non-food rewards include a new workout top, a new book, or a much-needed massage.
Thanks for your feedback!
In a few words, please tell us how this article helped you today.
Please let us know how we can improve this article by selecting your concern below.
Thank You! We appreciate your feedback.
*
Please select at least one topic:
Please Note: We cannot provide medical advice. This feedback will help us continue improving your user experience on WellnessVerge.
Please Note: We cannot provide medical advice. This feedback will help us continue improving your user experience on WellnessVerge.