Why You Can Trust Us
Every article and review on WellnessVerge is thoroughly researched and fact-checked by licensed health professionals. Our editorial team is made up of registered dietitians and medical doctors.
Every piece of content is also medically reviewed to ensure accuracy and alignment with sound scientific evidence and medical consensus. We only use peer-reviewed journals and reputable medical sources to form our conclusions and recommendations.
We operate with total editorial independence, and our editorial policies ensure that your well-being comes first. Based on our rigorous research, we only recommend products that are worth considering. We always disclose any ads or partnerships with brands featured on our site.
South Beach Diet Review: Pros, Cons, and Effectiveness
The South Beach Diet is a high protein, low carb diet that relies on pre-packaged meals and shakes to promote fast weight loss. If you can remain dedicated to a low carb lifestyle, the South Beach Diet can be helpful in reaching your weight goals.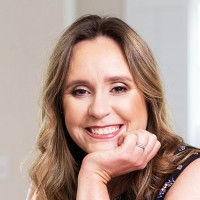 Medically Reviewed by
Ana Reisdorf, MS, RD
Registered Dietitian Nutritionist
Ana Reisdorf is a registered dietitian nutritionist with 14 years of experience in the field of nutrition and dietetics. She graduated from UCLA in 2002 with a degree in psychology and women's studies and completed her master's degree from Central Michigan University in 2010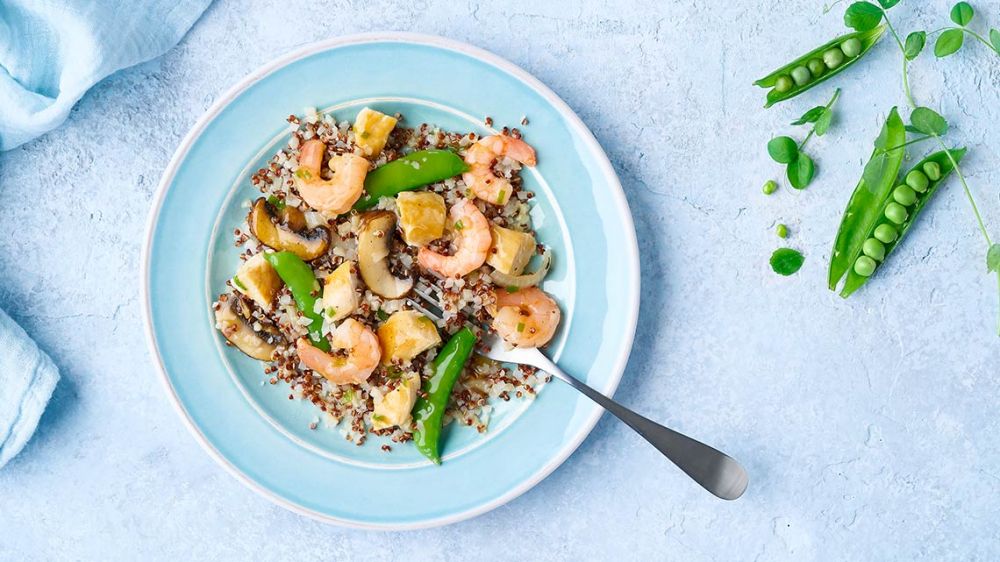 Pros

Plan is easy to follow and has many culturally-tailored options
Encourages transition off of branded meals in maintenance phase

Cons

Diet does not accommodate for all major allergens or dietary needs
Does not provide individual coaching throughout program, only a coaching hotline
Limited clinical research to support claims
How the South Beach Diet Works
The South Beach Diet is a high-protein, low-carbohydrate diet that claims to transform your metabolism to help you lose weight and fat.
It was created by Dr. Arthur Agatson, M.D., a world-renowned cardiologist, to combat heart disease.
The South Beach diet has a three-phase approach that includes the One-Week Reboot, Steady Weight Loss, and Weight Maintenance Phase.
In the One-Week Reboot, caloric intake is low and depends on a specific combination of pre-packaged meals and shakes, along with an exercise plan to promote rapid weight loss.
For the Steady Weight Loss phase (typically weeks 2-4), calories are slightly increased, and certain foods are reintroduced into the diet to still allow for an average 1-2lb weight loss per week.
The Weight Maintenance Phase starts when your goal body weight is achieved, and you can introduce more foods.
Overall, the South Beach diet relies on maintaining a net carbohydrate intake of 50g of carbs or less per day in the first month.
To calculate net carbs, take the total grams of carbs you eat and subtract grams of fiber and sugar alcohols.
After the weight-loss period is over, you can choose to stick with the 50g carbohydrate limit or go up to 75–100g of carbohydrates daily.
While on this diet, you will have recommended exercises, South Beach Diet brand meals, snacks, shakes, and a few DIY meals made with separately purchased ingredients that meet certain requirements.
South Beach Diet's Scorecard
The South Beach Diet was objectively evaluated by a dietitian based on the following criteria:
Evidence-Based

4

/5
Easy to Follow

4

/5
Customization

3

/5
Sustainability

3

/5
Safety

3

/5
Value for the Price

3

/5
Accountability

2

/5
Overall Rating:

3.1

/5
Foods to Eat and Avoid
The restrictions for the South Beach Diet differ depending on what phase you're in.
You can have lean meats and poultry, eggs, seafood, non-starchy vegetables, soy, dairy, healthy fats, and some beans across all diet phases.
The specially formulated meals, snacks, and shakes make up most of the food for the diet's weight loss phases.
You are allowed a certain number of DIY meals spread throughout the day with specific protein, fat, and carbohydrate requirements.
The One Week Reboot is the most restrictive phase and does not allow fruit, grains, and starches (including starchy vegetables), alcohol, sugar-sweetened beverages, or desserts.
The Steady Weight Loss phase has slightly looser restrictions but still excludes fatty meats, alcohol, sugar-sweetened beverages, and desserts.
The Maintenance Phase technically does not have any restrictions and allows you to add in foods to your liking while maintaining your goal body weight. You still have an ideal net carb goal to meet and recommendations for healthy eating.
Can It Help You Lose Weight?
The South Beach Diet claims to burn fat and transform your metabolism, with weight loss of up to 7 pounds in the first week with scientific evidence to back up its claims.
The evidence for the weight loss claims comes from an independent contract research organization (Biofortis Clinical Research) but is noted to be sponsored by Nutrisystem, Inc.
This strength of this study is limited due to a lack of formal publishing in a peer-reviewed journal.
Their study measured anthropometric measures of 31 overweight to obese adults following the South Beach Diet for 4 weeks. (1)
By the end of the first week, individuals lost an average of 2.7kg (5.9 pounds), up to 7.2 pounds.
During the course of the study, participants found significant decreases in weight, waist circumference, fat mass, hip circumference, and body circumference compared to baseline.
There is some efficacy in the South Beach Diet being used for people with diabetes.
A review of studies concerning weight loss diets in patients with type 2 diabetes found that the South Beach Diet was able to reduce A1c and improve lipid panel compared to a high carbohydrate, low-fat diet at 6 months, but had similar outcomes for blood sugar and weight after a year. (2)
Compared to some other established diets, it was somewhat difficult to find research specifically on the South Beach Diet. However, some studies show the efficacy of low carb/high-unsaturated fat diets for weight loss and heart health.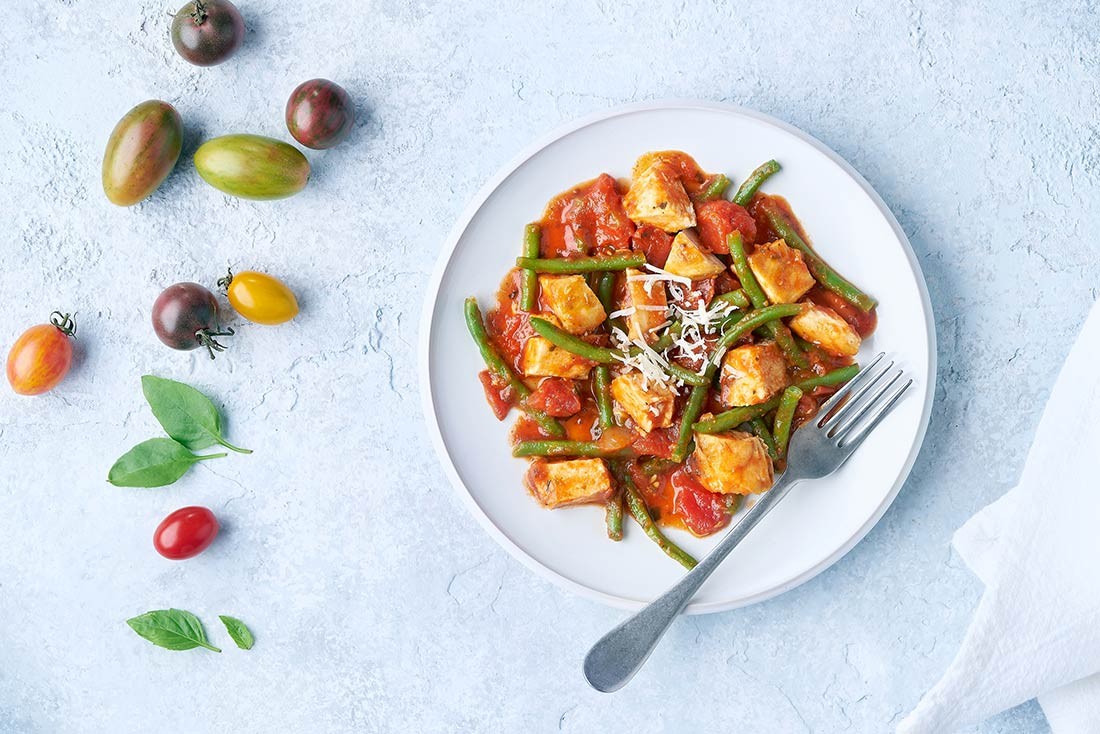 Sustainability
This diet is quite easy to follow – for the first 4 weeks, most of your meals are pre-packaged so that you don't have to feel stressed out about what kinds of foods to eat and what portion sizes to follow.
The first week may be difficult due to the calorie deficit and reliance on shakes for several of your small meals, but you do get to have real food. Even the DIY meals follow a simple template that makes them easy to prepare.
This diet does get easier to follow as you move through Phases 2 and 3. There are fewer restrictions on foods, and followers are eventually encouraged to balance the pre-packaged meals and their own meals.
There is a possibility of a long-term dependence on pre-packaged foods if you cannot maintain a relatively low carb balance.
There are some ways to customize The South Beach Diet if needed. There is a Diabetes Gold Plan for individuals with Type 2 Diabetes, and there is an option for people wanting to follow a ketogenic diet.
You can choose to some degree what meals, shakes, and snacks you receive.
Unfortunately, this diet is not customizable to be vegan, nor does it follow kosher guidelines.
I did a little bit of snooping around their website and found "The Palm," which houses recipes that can be used for your DIY meals.
I was impressed by the selection of different recipes that were available overall. The diversity of international cuisine was surprising, and I was able to identify many food cultures that were represented.
The recipes also detail when this meal can be made (in weight loss or weight maintenance) and what the meal contributed (including healthy fats, protein, etc.).
If books are more your style, there are many South Beach Diet guides and cookbooks available to customize your DIY meals.
Accountability
The South Beach Diet's weakness is that they do not offer individualized counseling or strong community-based accountability.
On the website, they offer on-demand weight loss counselors who you can call or email during certain hours if you need additional support.
There is some support through their weight loss blog, "The Palm," and through the South Beach Diet Tracker app for motivation and monitoring food intake, physical activity, and weight.
Your meal shipments will come with several guides to make following the South Beach Diet easy – including the Quick Start Guide, the Grocery Guide, and the Meal Plan Booklet.
Value for the Price
The South Beach Diet website offers three main diet plans and a "One-Week Reboot Kit."
Each plan is four weeks long and provides food for 5 days. The One-Week Reboot Kit provides food for seven days.
Subscription details and pricing:
Silver Plan: provides breakfast, lunch, and dinner for 5 days, starting at $10/day.
Gold Plan: provides breakfast, lunch, and dinner for 5 days, snacks to have between meals, and a wider variety of menu options than the Silver Plan, starting at $11/day.
Platinum Plan: provides breakfast, lunch, and dinner for 5 days, snacks to have between meals, 15 probiotic shakes, and the largest variety of menu options, starting at $12.14/day.
One-Week Reboot Plan: provides a week of specially selected breakfast, lunch, dinner, snacks, and shakes, and access to the South Beach Diet App costing $99.99 for the week.
Free shipping is available with certain plans, and discounts are offered for monthly or bimonthly bundles of meal service purchases.
South Beach Diet's cost is on the lower end of diet programs that provide pre-packaged food. Less than $15 per day to not have to plan meals is a great price; you could easily spend that much eating out at unhealthy fast-food restaurants.
Safety
Because the South Beach Diet is a low-carb diet that does introduce some food restrictions, it is not appropriate for everyone.
Though this list is not exhaustive, the people who are ineligible to try the South Beach Diet include:
individuals under 18 years of age
people with allergies to peanuts, soy, or latex
individuals with a history of anorexia or bulimia nervosa
individuals who are pregnant or breastfeeding an infant under 4 months of age
people with BMI under 19
If you have celiac disease, congestive heart failure, kidney disease, or deal with hypoglycemia, then these conditions also make you ineligible to follow the South Beach Diet.
Additional medical conditions may restrict your ability to use this diet, so it is best to consult with a healthcare provider before beginning this plan.
The South Beach Diet meals are free from artificial flavors or sweeteners, colors from artificial sources, high-fructose corn syrup, added MSG, and artificial trans fats and partially hydrogenated oils.
There are foods available that may contain some of the major allergens, including soy and peanuts. Still, the diet allows customization of the foods that you like to avoid some major allergens.
Some of the South Beach diet foods contain sugar alcohols (erythritol) to meet its low net carb mark, so if you're sensitive to erythritol, you may want to reconsider before starting this diet.
How It Compares
The South Beach Diet is not the only system that relies on pre-packaged foods to help their customers lose weight.
Compared to some diets like MEDIFAST or Shakeology, the South Beach diet includes shakes but does not heavily rely on them to promote weight loss.
For a meal-delivery diet plan, its price is comparable to Nutrisystem. There are more expensive brands out there like the low-carb Trifecta Nutrition.
For someone who doesn't want to spend exorbitant amounts of money on a meal plan and still have a variety of options, the South Beach Diet may be preferred.
The Bottom Line
If you're looking for a diet system that doesn't break the bank and has a good variety of foods, then the South Beach Diet may be for you.
A low or very-low-carbohydrate diet may be difficult for some to follow long term. So if you're not interested in having that restriction in your life long-term, there are other options.
Both the Mediterranean Diet and the DASH diet are well-researched and known to be protective for heart health and the promotion of weight loss.
While they are not strictly a low or very-low-carb diet, they focus on non-starchy vegetables, moderate portions of fruits and whole grains, healthy fats, and lean proteins.
These diets also benefit from not requiring any periods of significant restriction and can be more economical for yourself and your family (if you have one).
If you want counseling and support on following one of these less restrictive diet options, get in touch with your healthcare provider or a registered dietitian to help you with your journey.
Thanks for your feedback!
In a few words, please tell us how this article helped you today.
Please let us know how we can improve this article by selecting your concern below.
Thank You! We appreciate your feedback.
*
Please select at least one topic:
Please Note: We cannot provide medical advice. This feedback will help us continue improving your user experience on WellnessVerge.
Please Note: We cannot provide medical advice. This feedback will help us continue improving your user experience on WellnessVerge.