WellnessVerge is reader-supported. We may earn a commission when you make a purchase through the links on this page. Learn more about our process here.
Why You Can Trust Us
Every article and review on WellnessVerge is thoroughly researched and fact-checked by licensed health professionals. Our editorial team is made up of registered dietitians and medical doctors.
Every piece of content is also medically reviewed to ensure accuracy and alignment with sound scientific evidence and medical consensus. We only use peer-reviewed journals and reputable medical sources to form our conclusions and recommendations.
We operate with total editorial independence, and our editorial policies ensure that your well-being comes first. Based on our rigorous research, we only recommend products that are worth considering. We always disclose any ads or partnerships with brands featured on our site.
Provitalize Review: How Helpful Is It for Menopause?
Provitalize may be a good probiotic for menopausal women who want to lose weight, support a healthy metabolism, and reduce bloat, but some of its other claims aren't supported by evidence.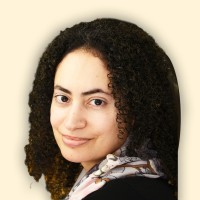 Medically Reviewed by
Yasmine S. Ali, MD, MSCI, FACC, FACP
Board-certified Cardiologist, Medical Board Member
Yasmine S. Ali, MD, MSCI, is a board-certified cardiologist, clinical lipidologist, and internist with nearly 30 years of experience in direct patient care and 25 years of experience in medical writing, editing, and reviewing.

Pros

Contains research-backed probiotic strains that may help with weight loss and bloating.
Contains anti-inflammatory, antioxidant turmeric and curry leaf.
Moderately priced with bulk and subscription purchase options.
Mostly positive customer reviews.

Cons

Not third-party tested.
Slightly more expensive than comparable products.
Some ingredients don't have a lot of research to support their use.
Could a probiotic help you lose weight? It's an interesting idea, and one that's supported by research.
Because weight gain can be a concern for menopausal women, Provitalize was designed with thermogenic (fat-burning) probiotic strains that may actually help the body burn stubborn fat more effectively.
Additionally, the weight loss supplement is claimed to offer a number of other benefits for menopausal women.
In this Provitalize review, we'll discuss the research behind the supplement's ingredients, its safety profile, how it stacks up against other probiotics for women, and if it's a good choice for you.
What Is Provitalize?
Provitalize from Better Body Co is a thermogenic probiotic supplement designed specifically for premenopausal, menopausal, and postmenopausal women.
Provitalize is claimed to help with weight management, gut health, menopause symptoms, low energy, and overall health.
The supplement is made with natural ingredients and includes a delayed-release capsule to help ensure the probiotics are alive when they make it to the large intestine, where they will be the most helpful.
The hormone changes that occur during menopause can make it easier for women to gain weight and belly fat, so the probiotic strains chosen for Provitalize may help prevent this menopause-associated weight gain. (1)
Other ingredients in this supplement address changes that occur around menopause, like hot flashes, bloating, sluggishness, and poor sleep.
Reviews for Provitalize are mostly positive too, with many customers saying they felt a noticeable difference after a few weeks of consistent use.
However, With many probiotic supplements, it's not known if the benefits go away when you stop taking them.
Explanation of the Research Behind Provitalize's Potential Benefits
The health benefits behind Provitalized are:
Weight loss support and cravings
Digestive health
Menopause
Energy levels
Sleep
Joint health
Below we specifically explain the research behind the ingredients used for Provitalize's benefits to help you understand how the supplement may be helpful.
Improves Metabolism and Weight Loss
Research has shown that the three probiotic strains found in Provitalize — Lactobacillus gasseri, Bifidobacterium breve, and Bifidobacterium animalis subspecies lactis — may be helpful for weight loss and a healthy metabolism by improving the body's ability to burn fat.
Specifically, in one 12-week randomized controlled trial, researchers found that overweight people taking L. gasseri supplements lost more weight and fat than people taking a placebo supplement. (2)
Other randomized controlled trials have also noted that, as part of a probiotic blend, B. breve could help reduce weight and fat mass in people with excess weight or obesity. (3, 4)
Finally, B. animalis subsp. Lactis has been shown to help reduce waist circumference and fat mass, particularly in women. (5)
Takeaway
The probiotic strains, as used in Provitalize, may help reduce body fat alone or in combination with other probiotic strains.
May Help Reduce Bloating
Studies on the probiotic strains L. gasseri and B. animalis subsp. lactis present in Provitalize have also been shown to help reduce bloating and potentially help ease other digestive system problems, and positively affect your gut bacteria.
In one study, researchers noted that people with dyspepsia (stomach pain) who ate yogurt containing L. gasseri daily for 12 weeks had less bloating and intestinal discomfort than those who ate a placebo yogurt. (6)
No recent well-designed studies have noted that B. breve could help reduce bloating.
However, B. animalis subsp. lactis has been shown to improve bloating and other digestive symptoms in people with constipation and women with minor digestive symptoms.. (7, 8)
Takeaway
Due to the well-researched probiotic strains present, Provitalize may help reduce bloating and other digestive symptoms, according to some recent studies.
Eases Hot Flashes
Provitalize contains moringa leaf from the Indian moringa tree intended to help manage hot flashes that can occur in menopausal women.
However, no well-designed research exists on moringa's direct effects on helping with managing hot flashes.
Granted, because of all the other digestive and weight loss management benefits from Provitalize, indirectly, you may experience some mild hot flash relief.
Promotes Better Sleep
Moringa is also intended to help improve sleep. In traditional herbal medicine, moringa leaf tea has been used to help promote relaxation and improve mood. (9)
However, the only scientific studies on moringa for sleep have been done in animals, so there's not enough evidence to support the use of moringa for sleep in humans.
Takeaway
Although there is no direct research on Moringa leaf's role in assisting with sleep, you may sleep better because the ingredient has been used to promote relaxation and improve mood.
May Support Joint, Hair, and Skin Health
Provitalize contains antioxidant and anti-inflammatory turmeric and curry leaf, which may help improve joint, hair, and skin health.
Turmeric may be helpful for joint pain, but Provitalize doesn't contain the same amount as used in research.
Additionally, although antioxidants found in turmeric and curry leaf extract can be helpful for the hair and skin, research hasn't been done specifically on these herbs for such uses.
In one recent, small, randomized controlled trial, researchers found that a supplement containing 520 mg of turmeric and turmeric antioxidants, called curcumin, significantly reduced inflammation, knee pain at night, and knee pain while standing compared to a placebo. (10)
Provitalize contains only 350 mg of turmeric root extract per serving, which is less than the amount of this ingredient used in the study referenced above.
Therefore, it's unknown how long-term and effective the turmeric in Provitalize will be in reducing inflammation and helping with knee pain.
Turmeric may also help promote skin health due to the supplement's antioxidant compounds called curcuminoids. (11)
Curry leaves are also rich in antioxidants. This is why they are often touted as home remedies to help with skin and hair health.
However, there's currently no evidence to support these specific benefits.
May Support Energy Levels
Because Provitalize may provide other benefits, including improved metabolism and reduced bloat due to its probiotic strains, the supplement may also help you feel more energetic throughout the day.
However, there's no scientific evidence to directly support these ingredients' use for increased energy levels.
Is Provitalize Safe?
For the most part, the ingredients in Provitalize appear to be safe. The product is also suitable for most diets since it's keto-friendly, vegan, and gluten-free.
However, sometimes probiotics can cause digestive side effects such as gas or bloating. In most people, these are temporary and typically go away after a few days. (12)
Additionally, Provitalize contains some ingredients that may interfere with heart medications, such as blood thinners or medications that lower cholesterol. (13, 14)
It may also interfere with other drugs, including antidepressants, antibiotics, or medications that lower your blood sugar levels. (13, 14)
If you are taking any prescription medications, you should consult your healthcare provider before you take Provitalize.
Provitalize isn't third-party tested. The FDA doesn't approve supplements before they are sold, so independent testing helps to verify that the supplement contents match what's listed on the label.
Provitalize Supplement Facts, Dosage, and How to Take
A serving of Provitalize consists of 2 capsules and contains the following ingredients:
Probiotic Blend: 2 billion colony-forming units (CFU) — B. breve, B. lactis, and L. gasseri
Turmeric Root Extract: 350 mg
Moringa Leaf: 350 mg
Curry Leaf: 150 mg
Sunflower Lecithin: 50 mg
Black Pepper Fruit Extract (BioPerine Piperine): 3 mg
For the best results, Better Body Co. recommends taking the 2 capsules when you wake up. They can be taken with or without food.
Cost and Where to Buy
30-Day Supply (1 bottle): $49, plus $9.95 shipping
60-Day Supply (2 bottles): $98 ($49/bottle), plus free shipping
90-Day Supply (3 bottles): $120 ($40/bottle), plus free shipping
Auto-Ship: Right now, you can save 20% with an autoship purchase through the Better Body Co. website, but this option is only available for the single bottle and requires a minimum 2-month commitment. If you order through Provitalize.com, the only available option is a one-time purchase.
Better Body Co. also offers a 90-day money-back guarantee on your first subscription or one-time order of Provitalize. However, you will need to pay for return shipping.
You may also be able to purchase Provitalize on Amazon, but the brand's guarantee only applies to purchases made on the official website.
How Provitalize Compares to Alternatives
There are several other probiotics marketed for menopause or general women's health needs. Here are some that may be worth your consideration.
MenoFit Complete Menopause Probiotic
MenoFit is a similar probiotic designed specifically for menopause needs. It contains a total of 28 ingredients, including four strains of probiotics, a prebiotic blend, and some vitamins and minerals.
It costs $39 with a required subscription and offers a 90-day money-back guarantee.
However, to qualify for the guarantee, you must use the MenoLife app to track your symptoms while you take the supplement. If your symptoms show improvement, your refund request can be denied.
MenoFit may be a good choice if you want a menopause-focused probiotic that can replace other supplements, such as a prebiotic or a women's multivitamin.
Codeage Women's SBO Probiotic
Codeage Women's SBO Probiotic is a probiotic and prebiotic supplement designed specifically for women.
It contains a number of herbs that may offer some benefits to women at various stages of life, along with 18 different strains of probiotics, including some soil-based organisms (SBOs), which is why it's called an SBO Probiotic.
This product costs $29.99 for a 30-day supply, but you can subscribe to save 15% and unlock free shipping.
Codeage also offers a 30-day money-back guarantee, but you'll need to pay for return shipping.
This product may be a good fit if you're looking for something less expensive, or if you want a female-focused probiotic but not necessarily one that's specifically for menopause.
Garden of Life Dr. Formulated Once Daily Women's Probiotic
Garden of Life is a well-known organic supplement brand.
This product is a probiotic designed for women's health, immune system support, and digestive health. It contains 16 different probiotic strains, along with a prebiotic blend.
It also is non-GMO verified and has been certified by NSF International, an independent company that provides oversight to supplement companies.
The probiotic costs $42.99 for a 30-day supply, with free shipping on orders over $25. Garden of Life offers a 30-day money-back guarantee, but you'll need to pay for return shipping.
This is the best option if you want a product that comes from an established brand or that is verified to be free of GMO ingredients.
Quick Comparison Table
| | Provitalize | MenoFit Complete Menopause Probiotic | Codeage Women's SBO Probiotic | Garden of Life Dr. Formulated Once Daily Women's Probiotic |
| --- | --- | --- | --- | --- |
| Price | $49 for 30-day supply | $39 for 30-day supply | $29.99 | $42.99 |
| Lowest Possible Price | $39.20 with autoship | $39 with autoship | $24.49 with autoship | $42.99 |
| Shipping | $9.95, or free with autoship or 3+ bottles | Free | $6.95, or free with autoship | Free |
| Returns | 90-day money-back guarantee, you must pay return shipping | 90-day money-back guarantee, you must pay return shipping, can be rejected | 30-day money-back guarantee, you must pay return shipping | 30-day money-back guarantee, you must pay return shipping |
| Key Ingredients | Probiotics, Herbs | Probiotics, Prebiotics, Vitamins and minerals | Probiotics, Prebiotics, Herbs | Probiotics, Prebiotics |
| Third-Party Tested | No | No | Yes | Yes |
| Purchase Options | View On Amazon | View On Amazon | View On Amazon | View On Amazon |
The Bottom Line
Provitalize contains evidence-backed strains that may help promote weight loss and reduce bloating in women as they enter menopause, especially when paired with a healthy diet and exercise.
However, you will need to take this supplement long-term to experience its benefits.
Provitalize's other claims, such as promoting sleep, supporting energy, and easing hot flashes, don't have solid evidence to support them.
Although Provitalize is designed specifically for menopausal women, it may be helpful for anyone trying to support their weight loss.
The probiotic is comparable in price to many other probiotic supplements for women — especially if you buy in bulk.
Please be sure to speak with your doctor before starting Provitalize, or any new supplement.
Thanks for your feedback!
In a few words, please tell us how this article helped you today.
Please let us know how we can improve this article by selecting your concern below.
Thank You! We appreciate your feedback.
*
Please select at least one topic:
Please Note: We cannot provide medical advice. This feedback will help us continue improving your user experience on WellnessVerge.
Please Note: We cannot provide medical advice. This feedback will help us continue improving your user experience on WellnessVerge.
At WellnessVerge, we only use reputable sources, including peer-reviewed medical journals and well-respected academic institutions.