Evidence Based Research
Our editorial team is made up of expert registered dietitians with extensive, real-world clinical experience who are highly trained in evaluating clinical research.
Saxenda Review: Is It Safe and Effective?
Saxenda is a GLP-1 receptor agonist medication that is FDA-approved for weight loss. Research supports the use of Saxenda for weight loss, but the potentially hefty price and a long list of side effects may not make Saxenda a feasible choice for some.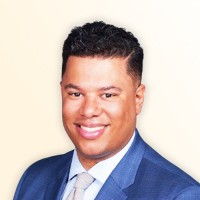 Medically Reviewed by
Anthony Dugarte, MD
Medical Reviewer
Anthony Dugarte, M.D., C.S.C.S. is a health and wellness writer and medical content reviewer. In addition to dedicating the last 7 years to medical research, Dr. Dugarte also has more than a decade of experience in strength and conditioning, nutrition, and rehabilitative exercise, as well as authoring and reviewing health and wellness-related content.
WellnessVerge is reader-supported. When you make a purchase through links on this page, we may earn a commission. Learn More

Pros

Evidence-based to be effective for significant weight loss
Dosing is once a day and not dependent on mealtimes
FDA-approved prescription

Cons

Significant list of potential side effects and black-box warning
Can be an expensive prescription depending on insurance coverage
What Is Saxenda?
Saxenda is an FDA-approved injectable weight loss medication meant to help with weight management when used in combination with a reduced-calorie diet and increased physical activity.
Saxenda's active ingredient is liraglutide, a type of glucagon-like peptide-1 (GLP-1) receptor agonist medication.
If this type of medication sounds familiar to you, it's because GLP-1 receptor agonists are primarily used as a diabetes medication to lower blood sugar.
GLP-1 receptor agonists are also referred to as "incretin mimetics." This means that these medications mimic the actions of incretin hormones, which are secreted from the gut when you eat.
Here's how they work:
While in the gut, incretin hormones help increase insulin secretion within the body, slow down gastric emptying to increase satiety, inhibit glucagon release (which reduces glucose released from the liver), decrease appetite, and ultimately help lower your weight. (1)
Saxenda is approved for use in adults and adolescents between the ages of 12–17 years, but there are certain criteria you must meet before being approved for a prescription.
For adults, you must have a BMI greater than 30kg/m2 or have a BMI greater than 27 kg/m2 with one or more weight-related comorbidities.
Examples of comorbidities may include type 2 diabetes, hypertension, or high cholesterol.
Adolescents between 12–17 years must have a body weight above 60 kg and an initial BMI corresponding to greater than 30 kg/m2 for adults to qualify for a Saxenda prescription.
Saxenda is a once-daily injection that can be taken at any time of the day and is not dependent on meal timing.
Saxenda is manufactured by the Danish pharmaceutical company Novo Nordisk, maker of pharmaceutical products for diabetes, obesity, growth disorders, and hemophilia.
Is Saxenda Effective?
Saxenda (liraglutide) has consistently shown in research to help individuals achieve 5% weight loss within a year when combined with a calorie-restricted diet and exercise.
Studies showing long-term use of Saxenda are few, but Saxenda stands by its claims to help individuals sustain weight loss.
The longest clinical study on the effectiveness of liraglutide at a dose of 3 mg was through the SCALE Obesity and Prediabetes trial that ran between 2011 to 2015. (2)
This 3-year trial was conducted at 191 clinical sites in 27 countries around the world.
Participants in the study consisted of over 2,200 adults with prediabetes and a BMI of at least 30 kg/m2 or at least 27 kg/m2 with comorbidities.
They were randomly assigned to either a daily injection of liraglutide (3 mg) or a placebo, and both groups received lifestyle intervention counseling for exercise and a low-calorie diet.
There was a large dropout rate for the trial – only 53% of the liraglutide group and 45% of the placebo group remained for the duration of the study.
Of the remaining participants, those who took liraglutide sustained an average weight loss of 6.1% from initial weight compared to only 1.9% in the placebo group.
Nearly 50% of the remaining participants lost greater than 5% of body weight in the liraglutide group, compared to only 23% of the placebo group.
The benefits of taking liraglutide went beyond weight loss. Individuals in the liraglutide group had a lower diagnosis rate of diabetes and slightly improved systolic blood pressure compared to those taking a placebo.
It's important to note that this study was funded by Novo Nordisk, and there was a large participant drop-out rate (nearly 50%!), so there could be some bias concerning the results.
A 2017 review on the effectiveness of liraglutide examined data from five phase III clinical trials, all of which were sponsored by Novo Nordisk. (3)
In these trials, liraglutide consistently helped participants achieve a weight loss of 4 to 6 kg. In addition, a greater proportion of participants achieved at least a 5–10% loss in body weight compared to a placebo.
In one of the clinical trials published in 2012, doses of Saxenda (liraglutide) at 2.4 or 3 mg helped participants sustain weight loss for two years, and they had greater weight loss than those on orlistat. (4)
Users of Saxenda also had a lower prevalence of prediabetes and metabolic syndrome.
Summary
Saxenda consistently helps prediabetic and non-diabetic obese and overweight individuals lose a significant amount of weight and potentially decrease the risk of prediabetes and metabolic syndrome. However, high drop-out rates and funding sources should be considered when evaluating the available research on this medication.
Verdict on Claimed Benefits
Below is our summary of the available evidence for the claimed benefits of Saxenda based on the available research:
| | |
| --- | --- |
| Supports significant weight loss | Gold Star Evidence |
| Sustains weight loss | Strong Evidence |
Studies consistently find that taking Saxenda for a year helps most individuals lose significant weight when combined with diet and exercise.
There are very few studies longer than one year that examine sustained weight loss, but the research so far is positive.
Dosage
Saxenda is a daily injectable medication. To use, the Saxenda pen must be injected into the abdomen, thigh, or upper arm once daily, at any time of the day.
Saxenda does not need to be injected with meals or at any special time of day, which gives you flexibility on when you'd like to take this medication.
The recommended dose for Saxenda is 3 mg daily, but this medication must be increased slowly to minimize gastrointestinal effects.
Available doses of Saxenda are 0.6 mg, 1.2 mg, 1.8 mg, 2.4 mg, and 3 mg.
To begin use, your doctor will recommend that you start with 0.6 mg of Saxenda daily for one week to observe your tolerance to the medication.
With every subsequent week, your dose will be escalated by 0.6 mg to the recommended dosage of 3 mg daily.
In pediatric patients, dose escalation may take up to 8 weeks.
If they cannot tolerate the recommended Saxenda dosage of 3 mg daily, their doctor may recommend limiting their maximum dose to 2.4 mg daily.
Tips for Taking Saxenda:
Wash your hands with soap and water before adding a new needle to your Saxenda pen.
Always use a new, clean, and undamaged needle for every use.
Check that the liquid inside the Saxenda pen is clear and colorless. Any cloudiness indicates that you should not use the pen.
Always look at the dose selector on the side of the pen before injecting to confirm an accurate dose.
Wait at least 6 seconds after injection before removing your Saxenda pen's needle from your injection site (early removal may not deliver full dose).
Dispose of any needles immediately in an FDA-cleared sharps container, not a household trash bin.
Always place the cap on your Saxenda pen after use to prevent any contamination.
Do not share your Saxenda pen or needles with others to reduce the risk of infection.
Saxenda pens should be disposed of 30 days after initial use, even if not all doses have been used.
Keep Saxenda in a safe and clean room temperature area, away from heat, light, and freezing temperatures.
Keep out of reach of children.
Side Effects and Safety
Side effects of Saxenda (liraglutide) are similar to symptoms found with other GLP-1 receptor agonist medications.
Common side effects from using Saxenda reported in over 5% of users include: (3)
Nausea
Diarrhea
Constipation
Vomiting
Reactions at the injection site
Headache
Hypoglycemia
Dyspepsia (indigestion)
Fatigue
Dizziness
Abdominal pain
Increased lipase
Upper abdominal pain
Pyrexia (fever)
Gastroenteritis
People interested in taking Saxenda should also be aware of the more serious potential side effects of using this medication.
Warnings and precautions for severe side effects include:
A potential risk for thyroid C-cell tumors.
Acute pancreatitis risk (including fatal and non-fatal hemorrhagic or necrotizing pancreatitis).
Acute gallbladder disease risk (significant or rapid weight loss can increase the risk of gallstones).
Hypoglycemia risk (in pediatric patients or adults with type 2 diabetes on insulin or an insulin secretagogue medication like sulfonylureas).
Increased heart rate risk (increased resting heart rate of 2 to 3 beats per minute, palpitations, or feelings of racing heartbeat at rest).
Renal impairment (acute renal failure and worsening of chronic renal failure, which may subsequently require hemodialysis).
Hypersensitivity allergic reactions (such as anaphylaxis, swelling, rash, or itchiness).
Suicidal behavior and ideation.
If you experience any of these more severe symptoms while taking Saxenda, discontinue this medication and seek medical assistance as soon as possible.
Saxenda is not recommended for everyone, and there is still testing that needs to be done to determine its safety and effectiveness and certain populations.
Individuals should not take Saxenda if they take other medications containing liraglutide or other GLP-1 receptor agonist medications.
Due to Saxenda's ability to slow gastric emptying, the absorption of oral medications administered at the same time as Saxenda may be impacted.
Check with your doctors to see how Saxenda may interact with your medications and if adjustments to your medication routine need to be made.
Saxenda has an FDA black box warning – it is contraindicated in patients with a personal or family history of medullary thyroid carcinoma (MTC) or Multiple Endocrine Neoplasia syndrome type 2 (MEN). (5)
Rodent studies suggest an increased risk for thyroid cancer associated with GLP-1 receptor agonist use. (6)
In addition, an analysis of health databases suggests individuals with type 2 diabetes treated with GLP-1 receptor agonists have a more frequent report of thyroid cancer than other medications. (7)
This medication should not be used in pregnancy or patients with a prior serious hypersensitivity reaction to liraglutide or ingredients within Saxenda.
Saxenda has not been studied for use in patients under 12 years of age, in patients with preexisting gastroparesis, or lactating persons.
Its safety and effectiveness have not been established in pediatric patients with type 2 diabetes, nor in combination with other weight loss products.
If you are interested in starting a GLP-1 receptor agonist medication such as Saxenda, you must speak with your doctor first.
Cost and Insurance Coverage
Saxenda is only available through a prescription from your doctor.
The cost of your Saxenda prescription will be dependent on your insurance coverage.
GLP-1 receptor agonists are an expensive class of medications, and without insurance can be very costly.
The list price for Saxenda, according to the manufacturer Novo Nordisk, is $1,349 per 30-day supply.
Novo Nordisk offers a patient assistance program called NovoCare to help you and your doctor check your insurance coverage and estimated out-of-pocket costs.
Your monthly costs may be significantly reduced through your insurance coverage or the Saxenda Savings Card.
Patients who are commercially insured and eligible for a Saxenda Savings Card may pay as little as $25 per 30-day supply.
Cash-paying patients and commercially insured patients without drug coverage can save up to $200 per 30-day supply.
If you can get adequate insurance coverage and savings offered through Novo Nordisk, then I think that Saxenda is an affordable product.
Many weight-loss supplements available on the market can cost just as much or even more than Saxenda (assuming monthly costs of $25).
However, if you do not have adequate coverage and no additional need to be on a GLP-1 receptor agonist medication, then it may not be worth the investment.
Speak with your doctor concerning the full costs and benefits of taking Saxenda to see if it is a worthy investment for your health.
How Saxenda Compares to Alternatives
Saxenda is unique in the way it helps weight loss as a GLP-1 receptor agonist medication.
Instead of reducing how much your body absorbs (like Orlistat) or acting as an amphetamine-like medication (like phentermine), Saxenda works with your hormone production to increase satiety and manage your appetite.
In a 2016 review, Saxenda and phentermine-topiramate were associated with the highest odds of achieving at least 5% weight loss after 1 year. (8)
Unfortunately, Saxenda and naltrexone-bupropion were associated with the highest odds of adverse events and discontinuation of treatment.
While Saxenda (liraglutide) is effective for weight loss, newer GLP-1 RAs like semaglutide may be more effective for overweight and obese individuals. (9)
Wegovy (semaglutide), also made by Novo Nordisk, has recently been FDA approved for weight loss. (10)
Its once-weekly dosing and potentially greater magnitude of weight loss may be a favored alternative for those interested in GLP-1 receptor agonist medication.
Injections also aren't for everyone – most other FDA-approved weight loss medications are taken orally, which may be more appealing to needle-averse individuals.
Saxenda also has the potential to be costlier than other medications and weight loss supplements.
Not all insurance plans universally cover Saxenda, and I know I wouldn't pay up to $1,300 a month for a single medication unless it was absolutely vital.
For a more cost-effective method, other supplements on the market combined with lifestyle factors can help with effective weight loss.
Summary
Saxenda is a GLP-1 receptor agonist medication that is unique in its methods of effective weight loss. However, its costs, side effects, and being an injectable medicine could be a barrier to use. Other oral supplements combined with lifestyle changes may be easier for you and your wallet.
Frequently Asked Questions About Saxenda
Who can use Saxenda?
Saxenda is for adults with a BMI greater than 30kg/m2 or a BMI greater than 27 kg/m2 with one or more weight-related comorbidities.
Adolescents between 12–17 years can qualify for a Saxenda prescription by having a body weight above 60 kg and an initial BMI corresponding to greater than 30 kg/m2 for adults.
How does Saxenda work?
Saxenda contains liraglutide, which is a GLP-1 receptor agonist that stimulates gut hormones to increase insulin release, increases satiety by slowing gastric emptying, and reduces glucagon production to control blood sugar. Together, these mechanisms help promote significant weight loss.
How much weight can you lose on Saxenda?
Saxenda can help individuals achieve at least 5% and up to 10% weight loss from usual body weight within a year, though actual weight loss may vary.
How long does it take to see results from using Saxenda?
Significant changes in weight may be seen as early as 13 weeks after starting the use of Saxenda, and one case study showed significant weight loss with Saxenda in as little as 45 days. (11, 12)
According to the manufacturers, you should be able to lose 4% of your body weight by your 4-month follow-up appointment with your doctor when combined with a calorie-controlled diet and physical activity.
What are the side effects from taking Saxenda?
Common side effects from using Saxenda include nausea, diarrhea, constipation, vomiting, injection site reactions, headache, hypoglycemia, dyspepsia (indigestion), fatigue, dizziness, abdominal pain, increased lipase, upper abdominal pain, fever, and gastroenteritis.
More serious side effects may include increased risk for thyroid C-cell tumors, acute pancreatitis, acute gallbladder disease, hypoglycemia risk, increased heart rate, renal impairment, hypersensitivity allergic reactions, and suicidal behavior and ideation.
The Bottom Line
Saxenda is a GLP-1 receptor agonist medication by Novo Nordisk that is consistently shown to help individuals lose weight and potentially maintain this weight loss for a few years.
This medication is for individuals who have had difficulty losing weight with diet and exercise alone, potentially have other comorbidities, and would like an effective medication that can help.
This effective medication doesn't come without its drawbacks, however.
The likelihood of having side effects from Saxenda is high, and the potential risk for thyroid cancer is a major concern.
Saxenda is also an expensive medication, especially if you don't have the right insurance to cover its cost.
As a professional, I feel that obtaining health or weight loss should be attainable for everyone financially, amongst other socio-environmental factors.
For most people, I wouldn't recommend starting Saxenda because of the costs and potential side effects.
However, if you are at risk of different comorbidities, especially diabetes, I recommend speaking with your doctor about trialing Saxenda.
As a prescription medication, it gives some security that you will be monitored by healthcare professionals and get continued medical support as you are on your weight loss journey.
A Word from our RD
FDA-approved medications such as Saxenda can help take your weight loss to the next step without gambling on whether the ingredients are well-researched or not.
However, they are not the only step to achieving this weight loss. It was important for the participants to have a healthy lifestyle in all of the trials with Saxenda and likely with other weight loss medications.
There are many healthy habits that you can develop in your lifestyle to support your health, regardless if you lose weight or not.
If weight loss has been an ongoing struggle for you, you don't have to face it alone.
Speaking with a registered dietitian can help you figure out your relationship with weight loss and help you achieve your health goals through a whole food diet and other positive habits.
Thanks for your feedback!
In a few words, please tell us how this article helped you today.
Please let us know how we can improve this article by selecting your concern below.
Thank You! We appreciate your feedback.
*
Please select at least one topic:
Please Note: We cannot provide medical advice. This feedback will help us continue improving your user experience on WellnessVerge.
Please Note: We cannot provide medical advice. This feedback will help us continue improving your user experience on WellnessVerge.
At WellnessVerge, we only use primary references for our articles, including peer reviewed medical journals or well-respected academic institutions.